Written by Tara Lonergan, an expat living in Zadar, Croatia, who visits Osijek a few times a year.
If you are looking for off-the-beaten-path ideas in Croatia, particularly areas that are not yet (totally) flooded with tourists, look no further than the city of Osijek.
While Croatia is known for its beautiful beaches and islands, you won't find any of those near here. Instead, you'll be blown away by the overabundance of greenery as well as the fantastic food and wine that comes out of this region.
Located in the eastern part of the country known as Slavonia, Osijek is the biggest city in the region while also being the fourth largest in Croatia. It sits on the right side of the Drava River, which is 749 kilometers long and reaches countries such as Italy, Austria, and Hungary.
I come here often to visit friends and family – these are my top things to see in Osijek.
Trg Ante Starčevića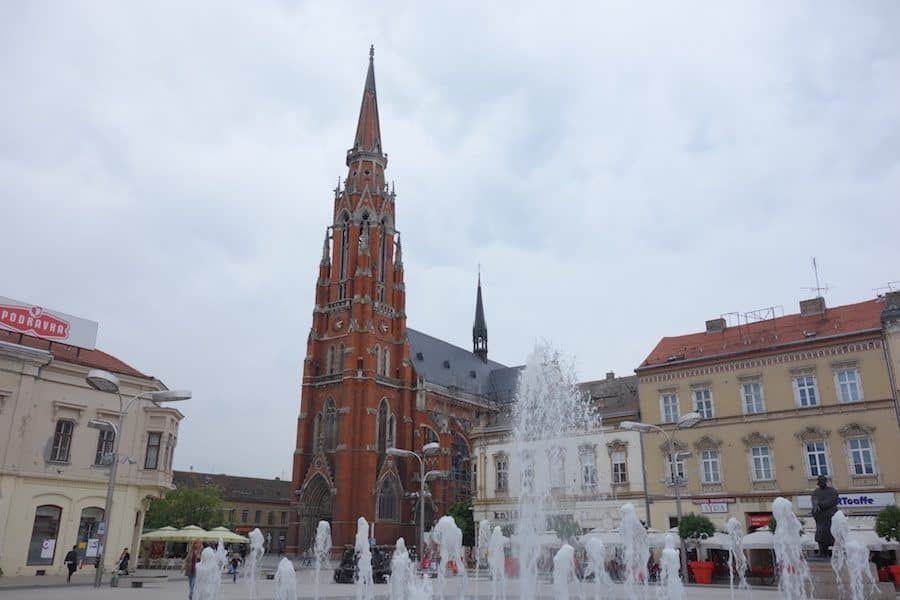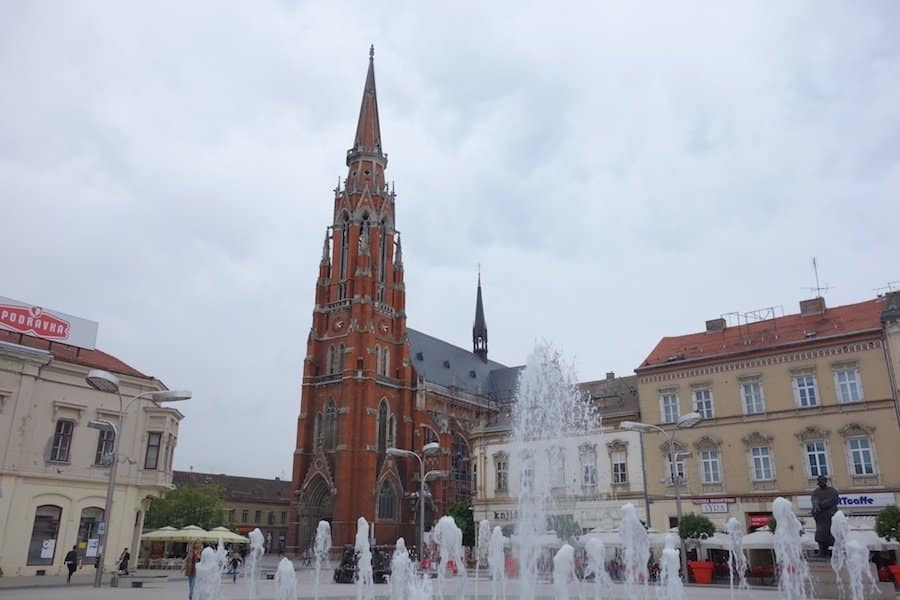 The main focal point of Osijek is the Trg Ante Starčevića which translate literally to the 'square of Ante Starčević.'
Starčević was a Croatian politician and writer whose works are considered the foundations of Croatian nationalism. Within the square, you can find Hotel Central and the Prandua-Normann Palace, which is the seat of the government of Osijek-Baranja County. There are also numerous shops and cafes within the square as well on the streets that lead from it.
Next to the square, you will find the Church of St. Peter and St. Paul. It is one of the city's landmarks, standing at 94 meters tall, making it one of the tallest buildings in Croatia outside the capital, Zagreb.
The church is beautifully built with a neo-gothic architectural design and decorated with stained glass windows. During the Croatian War of Independence in 1991, the church was heavily damaged but since has been restored to its original design.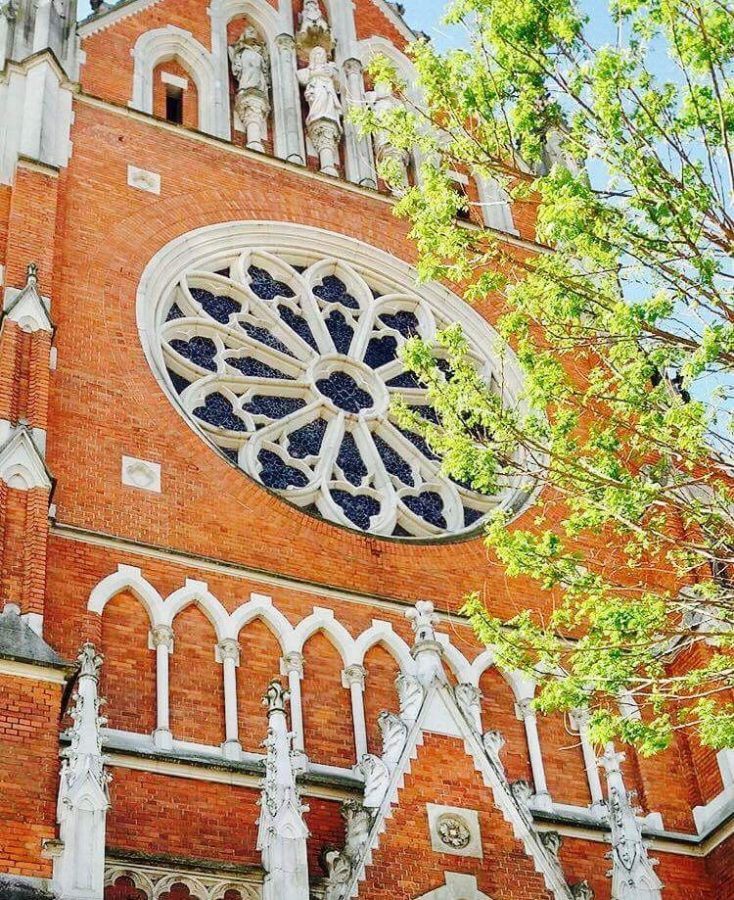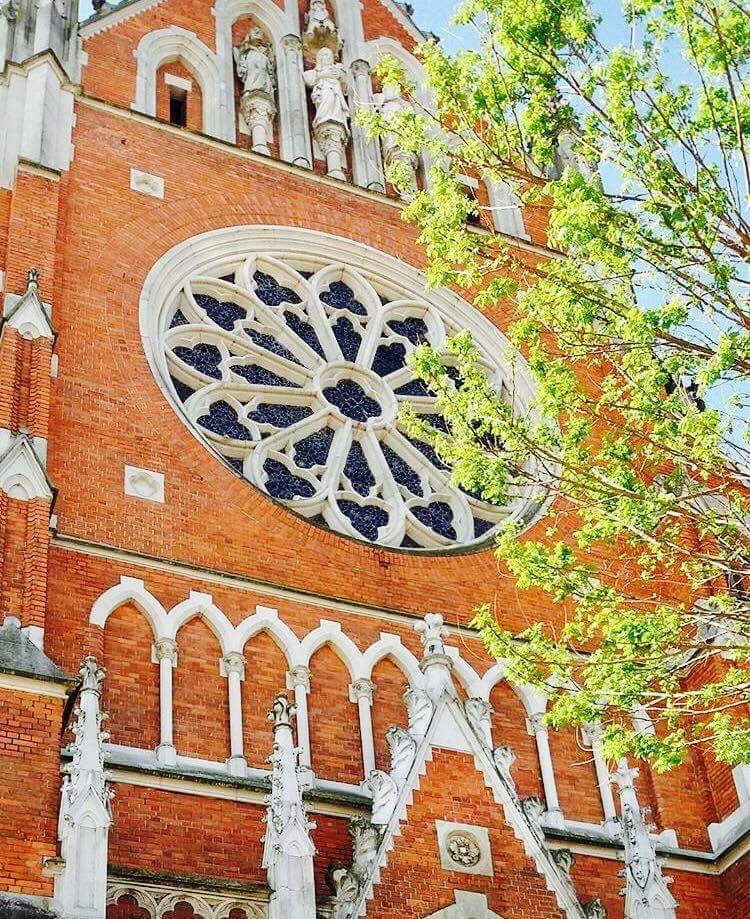 TRAVEL COMPANIES WE USE AND TRUST
Tvrđa
Tvrđa is the Old Town of Osijek that consists of the best-preserved and largest ensemble of Baroque buildings within Croatia.
It is the center of administrative, educational, and cultural life for the city as well as the whole region. Here you can also find the Habsburg star fort that was built by the military back in 1687 after the defeat of the Ottoman forces. Most of the walls have been taken down, but the tower still stands on top of the hill, letting it be seen from the Drava River. The fort interior is now Osijek's nightlife center, with numerous bars and restaurants in the surrounding area.
Drava River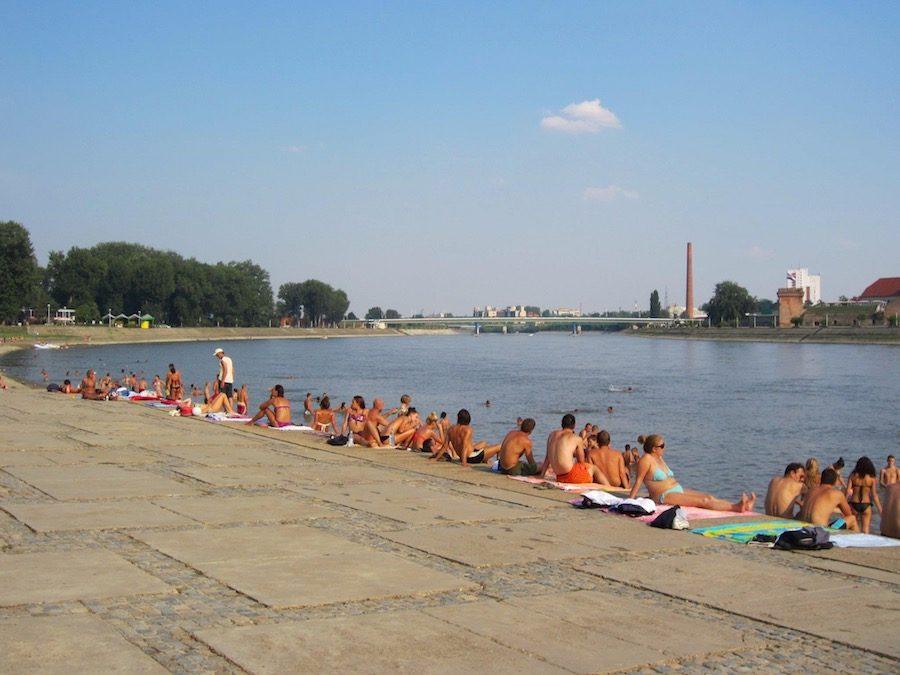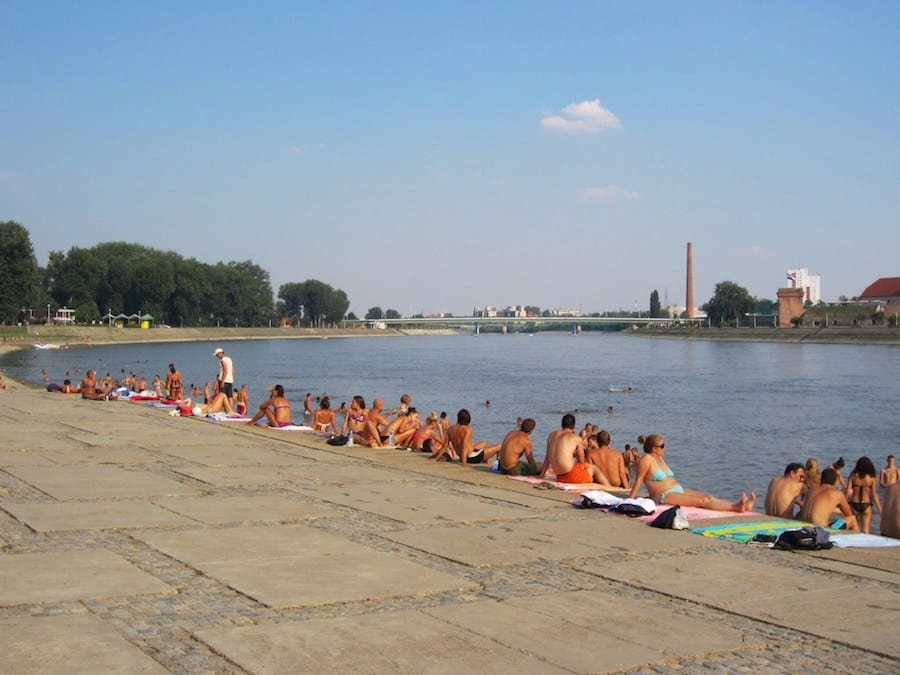 Along the banks of the Drava River are long stretches of pavement on both sides, perfect for walking and of my favorite things to do in Osijek – bike riding.
Here you can also find restaurants and bars, including Copacabana River Beach, which is a popular summer hotspot. At Copacabana, you can swim in the river as well as enjoy public pools. Pjesacki Most is the pedestrian bridge built above the river in 1981 and since has become one of the symbols of the city.
Local Tip: For a family-friendly activity, look for the Osijek Zoo and Aquarium located across the bridge, opposite the city, along the river. It is the biggest zoo in Croatia, with animals such as giraffes, camels, and even panthers.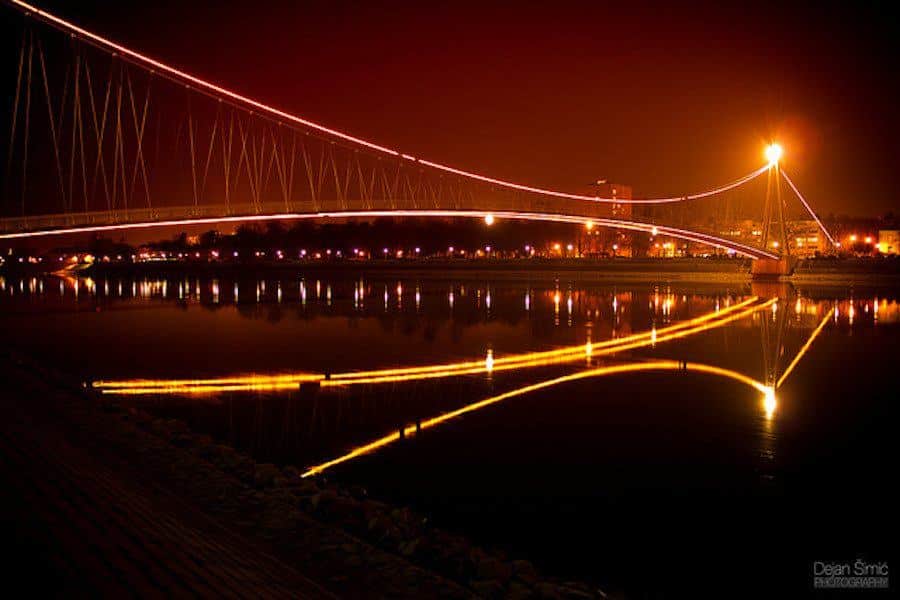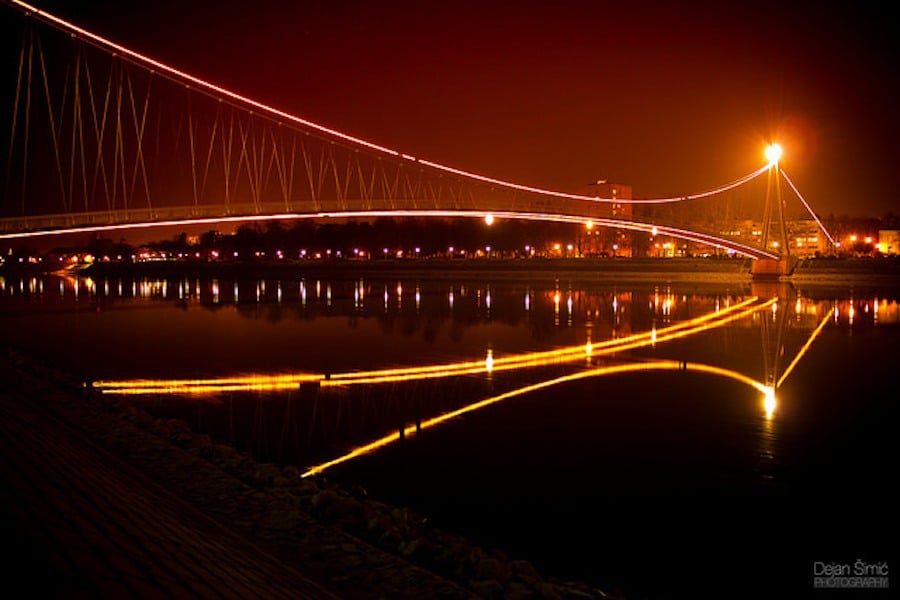 Parks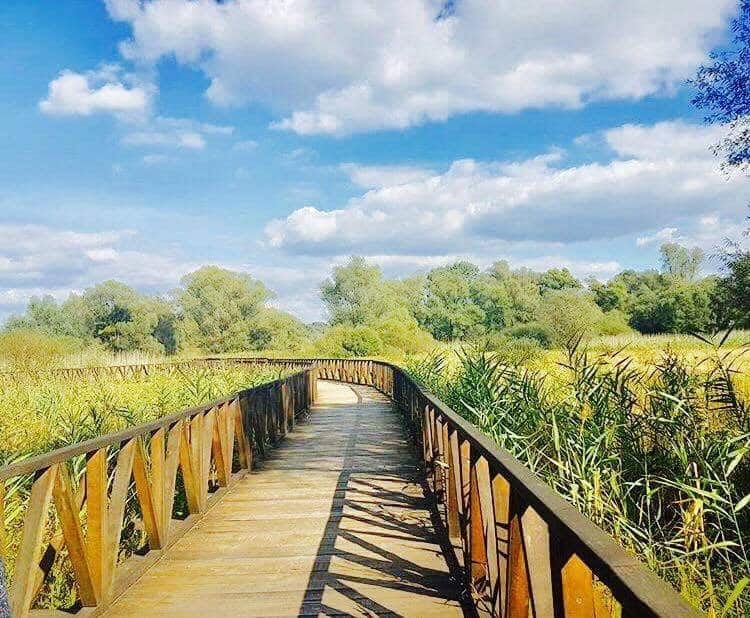 Osijek has 17 parks that cover 394,000 square meters. The biggest and most popular of them is Kopački Rit, which is the largest and one of the best-preserved wetlands in Europe.
Being designated as a zoological reserve, you can find 260 different species of birds, 40 species of fish, and over 140 different kinds of plants. Hunting is not permitted inside the park, but it is allowed outside the park boundaries with a license.
There are guided tours available that can take you by boat, horses, bikes, or on foot. The wooden trails throughout the park make it a picturesque location for photography lovers.
Eat
Because Osijek is located in Slavonia, which makes up 45% of Croatia's agriculture, it is a food lovers' delight.
Traditional local dishes consist of river fish, Kulen (sausage), čvarci (fried meat bites), slanina (bacon), and fiš paprikaš (fish soup made with vegetables and paprika, usually spicy).
Many restaurants take part in "farm to table," meaning they use locally grown and in-season produce. Along with food, there are a ton of vineyards that make different kinds of Croatian wines from native grown grapes.
Certain vineyards offer tours that you can take to see how they make the wine, plus tastings! Wine isn't the only alcohol produced in Osijek; the local Osjecko beer was the first-ever Croatian beer and has been using the original recipe since 1697. Croatian, as well as worldwide craft beers, can be found in most restaurants and bars.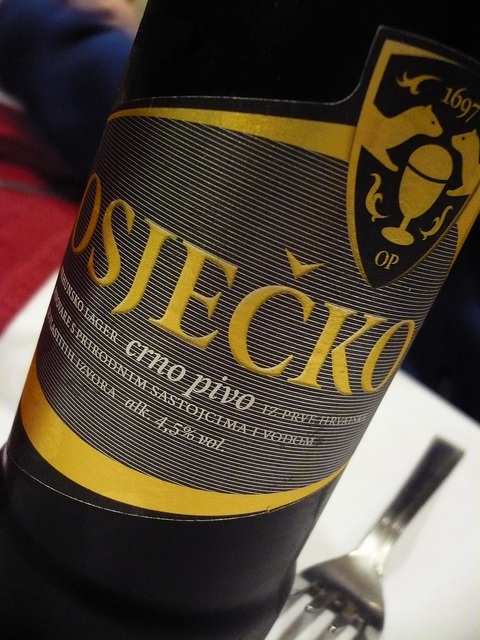 Where To Eat In Osijek
Okay, so now you've been to all the Osijek sites and attractions, now it is time to relax and eat. Here is where you should eat in Osijek.
Rustika: Located 300 meters west of the cathedral, this place is known for its pizza as well as barbeque and plates of pasta. It has indoor and outdoor seating and is reasonably priced for such a popular restaurant.
Karaka: One of the more upscale restaurants but offers a variety of different dishes.
Restaurant Galija: A restaurant situated on a boat located on the Drava River. Very reasonable prices with a variety of dishes ranging from fish to meat and pasta.
Where To Eat In Baranja
If you want to drive out of the city for dinner, there is an area known as Baranja that has some excellent restaurants that serve traditional Slavonian food.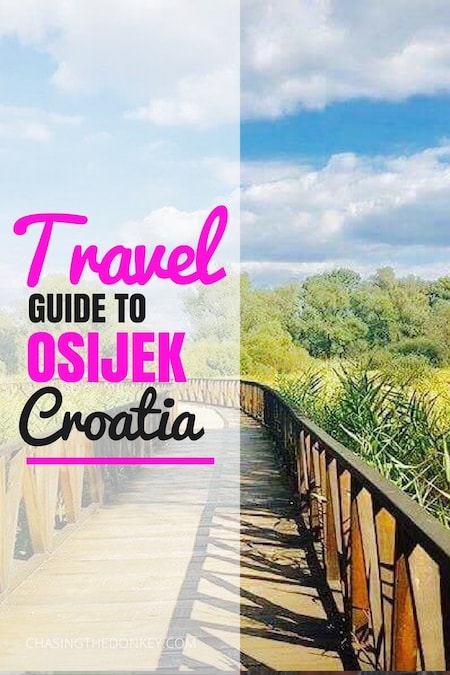 Other Information About Osijek
Weather In Osijek
Due to it being inland, it can get brutally hot in the summer (I know from experience), and I would suggest visiting in spring and fall.
Transportation Within Osijek
There are designated bike lanes throughout the whole city, making it very easy to get around. The Pjesacki Most pedestrian bridge allows for bikes as well. With over 30 km of paths, some being international routes, Osijek is turning into a city of bicycles.
Osijek also is home to 4 car charging stations should you opt to travel to and within the city using your electric vehicle.
How To Get To Osijek
Osijek can be reached by car, bus, or plane. If you are coming from Zagreb, it is a 2.5-hour drive or 4 hours by bus.
Osijek Airport has quick non-stop flights to both Zagreb and Split. River cruise ships that sail along the Drava River also stop in Osijek, making it reachable by boat.
Now, tell us what will be the first thing you will do in Osijek when you arrive?