What Are the Popular Business Class Flights to Germany
Traveling is the most exciting time, but you don't want to spend most of your adventures on the road. It's better to explore a new place, visit the locals, and absorb the traditions of a new country instead of looking for cheap, indirect flight bargains. In addition, if you travel with proven carriers, your trip will take less time and be safe.
By choosing Germany as your final destination, you open yourself to a wide range of high-quality flight providers. It's easy ordering business class flight tickets to Germany because of the huge number of carriers.
How to Choose Business Class Flights to Germany: Top 4 Carriers Overview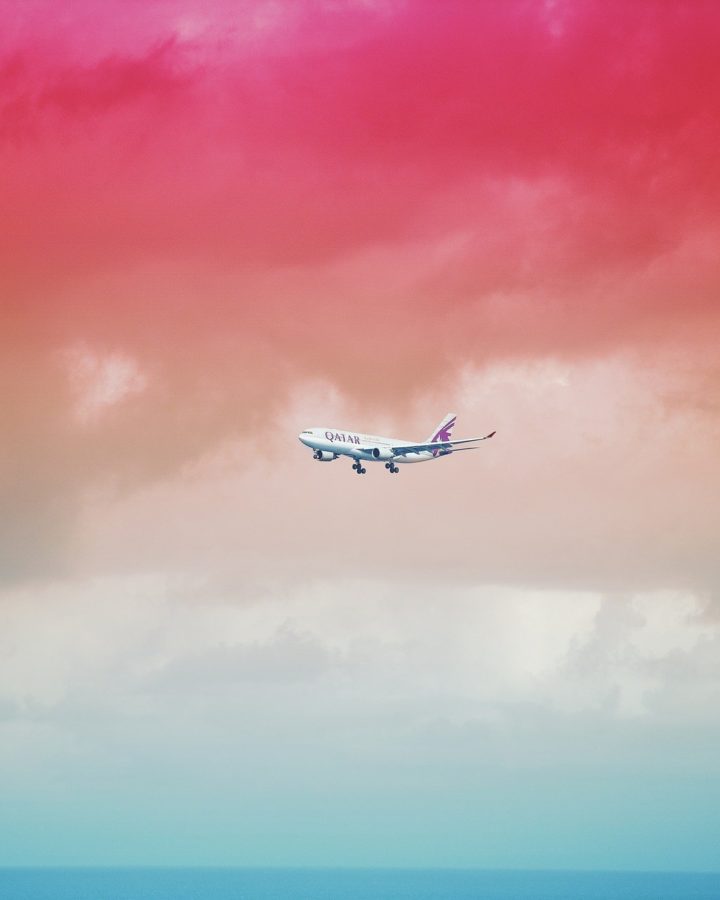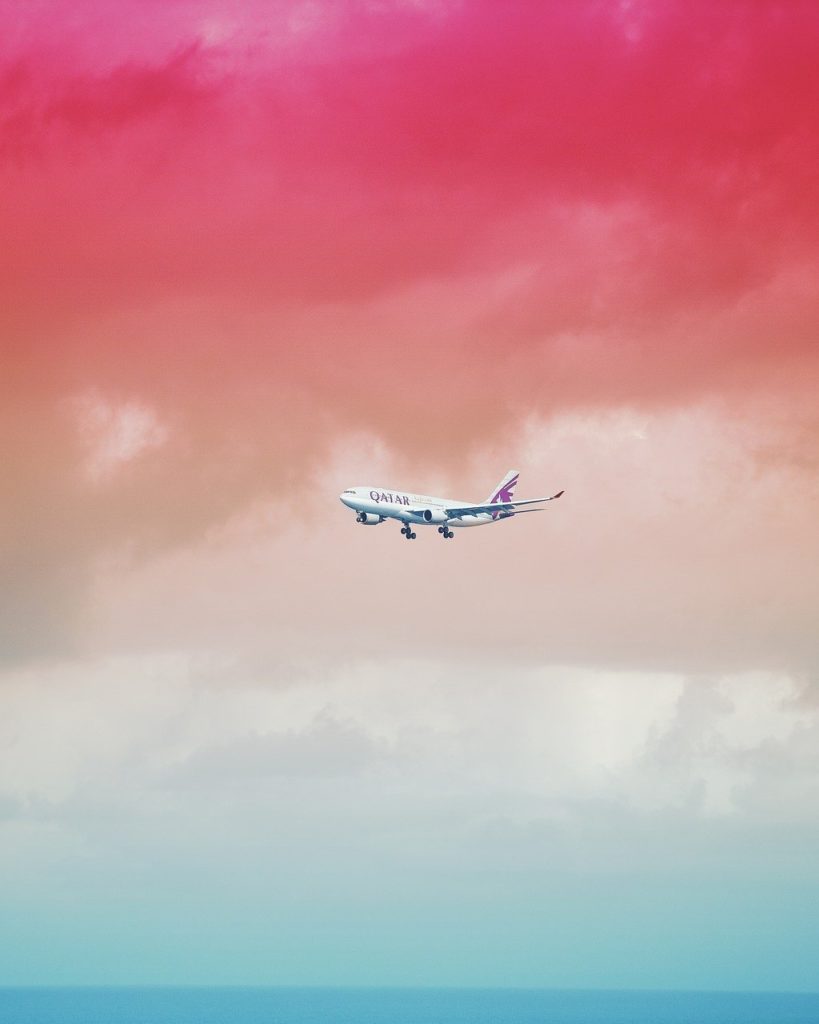 Germany is one of the most picturesque countries in Europe. The country is a tidbit for travelers with its calm cities, atmospheric nature, and gothic history. Fortunately, you don't need to spend half of your vacation on the road. With the top 4 carriers, your journey can only take a couple of hours.
Let's see what the most popular business class flights to Germany travelers prefer these days. We've gathered insightful information about each company to give you a full overview of its services.
Qatar Airways
Qatar Airways is mainly known for its quality and exquisite focus on its clients. So if you become a passenger on these airlines, you should expect royal-like treatment. So what's included in the features the carrier company provides to its valued customers?
Business class passengers will experience the most comfortable flights with a full-packed traveler set and rest on the orthopedic chairs during the whole flight.
Due to the in-built smart scanners, passengers can entertain themselves with various media tools during long flights.
And another word should be mentioned about the variety of food options to order.
If you plan a long trip to Germany, you will make the most comfort of it with Qatar Airways. It's definitely a worthy choice.
Emirates
Let's take a look at another popular flying carrier for those who prefer comfort. Emirates Airlines will do your flight in the blink of an eye. This company is on top of the list for many business class passengers, and here's why:
You can use a personal travel bag. There are plenty of things to help you get through the long flight. For example, you can use a lip balm, face cream, sleeping mask, and many other high-quality cosmetic products to refresh your body and keep it hydrated.
The seats are easily customized to your body shape and position, so you can feel comfy along your way to Germany and avoid confusion in your joints, muscles, or bones.
The food is something out of this world if you travel with Emirates airlines. They offer exciting food combinations that are not-airplane-like.
Would you like to experience top quality and enjoy your time in the air? You can rest during the flight to be ready and conquer German landscapes in comfy boots and clothes. Your trip to Germany can be seamless with the Emirates business class carrier.
KLM Airlines
Let's talk about another quality-oriented company. It's a well-reviewed and appreciated Dutch company focusing on client satisfaction and needs. When flying with KLM airlines, you can benefit from comfortable seat configuration. Each passenger can customize their seats to fit the body position during the flight. It will be extremely helpful during long flights to Germany.
As a business class passenger, you will be given special features before you board. These features include baggage handling, individual on-time check, and surely boarding. In addition, you will receive a personal traveler package with all the necessary stuff for your skin and body in the cabin. It helps keep your skin refreshed and nourished during a long time in the air.
Swiss Airlines
Is there any other top-quality airline out there? You can choose Swiss International Airlines to fly to Germany as a tourist, and it'll surely be a hit to the bull's eye. The airlines offer top-notch service for their passengers before and during the flight.
You can rest in the comfortable and calm lounge zone, where you can snack on some tasty food and rest between flights. Orthopedic chairs will ensure you keep your body relaxed for a long time inside the cabin.
All business class passengers receive their travelers' bags where you can find skincare routine, lip products, a sleeping mask for long night flights, and many more for your refreshed and relaxed look after landing. In addition, the staff will take care of you before you board by helping with the family baggage and passports and ensuring queue-free registration. And to round it all up, you can order delicious dishes packed with the necessary nutritional elements for your healthy food choices.
After you've found your flight, don't forget to plan how to get from the airport your destination, especially if you are flying into busy places like Berlin airport.
TRAVEL COMPANIES WE USE AND TRUST
Conclusion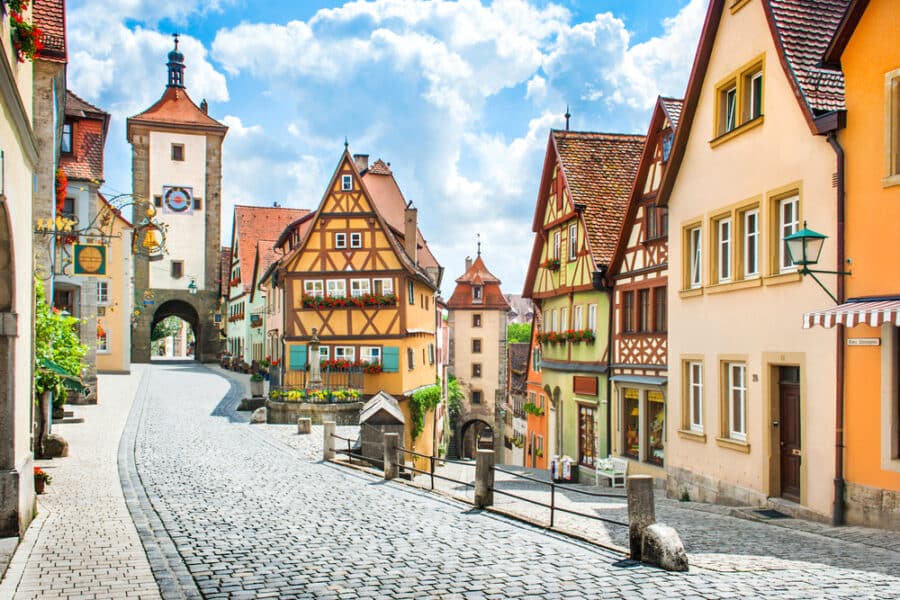 Among different flight companies, you should choose those with the best reviews to make sure it will be a 5-star flight. The list of options includes Qatar Airways, KLM, Swiss, and Emirates Airlines. These are the top choices business class passengers should make when flying to Germany.
Tasty food and comfortable seats make the flight worth a try. You won't feel lonely because the media entertainment tools are in-built for every seat. You can watch a movie, play a game, or do work tasks on your way to Germany. Make sure to check the benefits of each company in detail to choose the career that suits you the most.