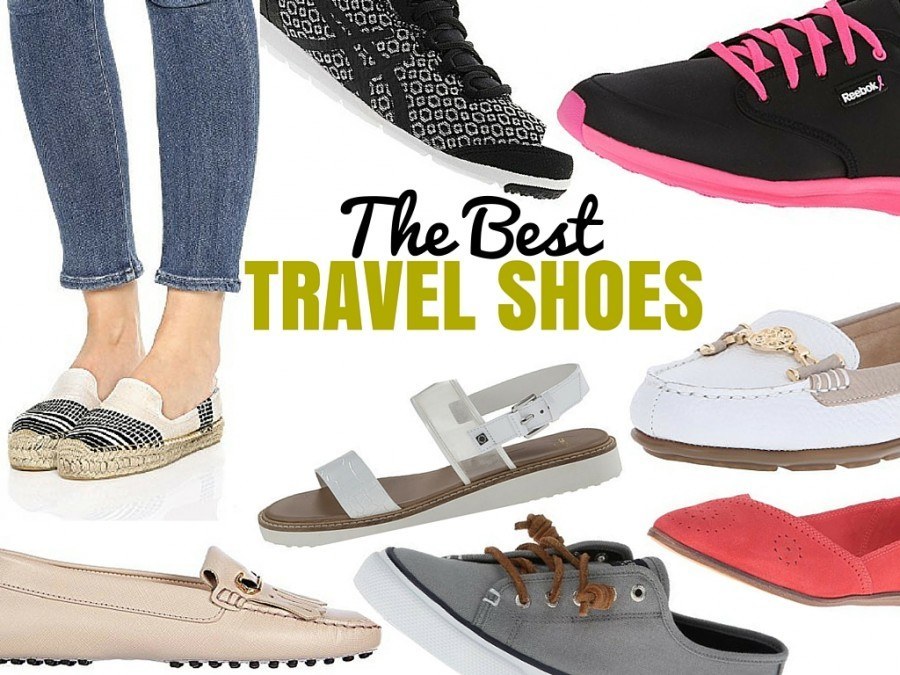 Best Shoes For Travel 2018: Tips for Picking The Best Travel Shoes
Your flight is booked, your accommodation is sorted and now comes the ultimate task for your next travel adventure – packing your bags. Yuck. In the past, I'd always second guess what to pack. But now, after 19 years of travel, I have learned a few tricks of the trade.
I have written a few packing list guides in case you need those you can find them at the end of the post.
But this guide is about what shoes for travel are best. Have you been asking yourself, what are the best shoes for travel in Europe? Is there such a thing as cute walking shoes for travel? What are the most comfortable shoes for travel? How much do good shoes for traveling cost? Will good shoes for travel mean I look like a dork?
If you answered yes to any of those questions, keep reading and let's go step-by-step to get you up to speed.
What You Need to Know About Shoes For Travel
The main thing you have to know is that that the best shoes for travel are comfortable shoes. Stylish yes, but comfortable first and foremost. Who cares how good your pumps look when you are limping along a cobblestone street in Croatia or Italy? How far do you think you can walk in those plastic ballerina style slip-ons? They are ideal for the office, but in Europe, you walk and walk and walk – there is just so much to see you can't stop yourself (even heifers like me keep on moving morning, noon and night) and so being comfortable is key.
How far do you think you can walk in those plastic ballerina style slip-ons? They are ideal for the office, but in Europe, you walk and walk and walk – there is just so much to see you can't stop yourself (even heifers like me keep on moving morning, noon and night) and so being comfortable is key.
Comparison Chart of The Best Travel Shoes 2018
We took a look at what travel shoes are best and compared the features & price and made this easy-to-use table to help you review and decide what shoes suit you best.
Click on any heading to sort the table accordingly.
Best Travel Shoes Review

| Image | Reviews | Level of Comfort | Best For | Price |
| --- | --- | --- | --- | --- |
| | Frye Slip-On | Best | Nights & Day Trips | |
| | Teva Sandal | OK | Walking | |
| | Superga | Best | Walking | |
| | Sperry Seacoast Canvas Sneakers | Best | Walking | |
| | Startas – Made in Croatia | Best | Walking | |
| | ASICS Metrolyte Gem | Best | Walking | |
| | Toms Jutti Flats | Best | Nights & Day Trips | |
| | Reebok Neoprene Skyscape Sneakers | Best | Walking | |
| | Merrell Rockbit Cove Hydro Shoes | Best | Hiking | |
| | Dune London Flatform Loafer | OK | Nights & Day Trips | |
| | Aerosoles Slip-On Loafer | OK | Nights & Day Trips | |
| | Stewart Loafer | Best | Night & Day Trips | |
| | Birkenstocks | OK | Day Trips | |
| | Yara Birkenstocks | OK | Nights & Day Trips | |
| | Atelje' Farine Double-Band Sandal | OK | Nights & Day Trips | |
| | Geox Flats | Best | Walking | |
| | Tod's Women's Leather Loafers | Good | Night & Day Trips |   |
| | Patagonia Women's Maha Flats | Good | Night & Day Trips |   |
| | Naot Women's Sabrina Sandal | Best | Day & Walking |   |
| | Mephisto Women's Helen Thong Sandals | Best | Day & Walking | |
| | Crocs Women's Sienna Flats | good | Day & Night |   |
| | ASICS Women's Gel-Fit Training Shoes | Best | Walking & Hiking |   |
Best Walking Shoes For Travel
Finding, buying and breaking in a comfy pair of walking shoes is one of the most important parts when packing for your vacation. Think about it, are you ever happy when your feet hurt? No. Even when you are at home, it's not fun
Comfortable feet are happy feet. Walking shoes for travel are easy to find, you just need to look for a few things:
Do you use orthopedics? If so, your best comfy shoes for travel will need to accommodate your slip in saviors. For years, I have had to fight to find comfortable, yet half decent looking shoes that accommodate my orthotics, and these Sperry Seacoast Canvas Sneakers have a removable footbed which makes plenty of room.
Cotton socks. Please wear socks when you wear your sneakers. No one wants smelly, wet, itchy feet – and cotton absorbs best.
Break them in. Dance around at home in them, wear them while you are washing up or making the bed if you do no want to scuff them outside, just be sure to break them in well before you go on vacation.
How Many Pairs of Shoes to Pack for a Trip?
Three Pairs. Honestly, take my years of advice and don't go over that. Even two can be enough if you can choose wisely. Packing just three pairs of shoes for your vacation will seem an impossible challenge, but shoes take up way too much room in your luggage. Choose wisely.
Walking shoes. What pair can you wear for walking to breakfast and beyond? If you get lace-up shoes, they are easier to adjust when your feet double the size after 10 hours of sightseeing. If you are a serious hiker, okay you need good quality hiking boots, and you'll just have to suck up the fact that they weigh more than sandals and flats, so I suggest you wear them while in transit, so they don't take up precious space in your suitcase.
Dress shoes. If fancy dinners and the theater are on your to-do list, then you can't wear sneakers so find a versatile pair you can wear during the day and night. Think about slip-on sandals with a small heel or something that is flat but really strappy.
Boots. If you are going to be in a cold zone or want a waterproof shoe, a low-cut boot suits perfectly. Boots look sexy and sharp with jeans and tights and even some summery dresses, so you'll wear them loads – so long as you get a lightweight pair in a neutral tone.
Hmm did I say three? Okay, well also throw in a pair of rubber thongs / flip flops. You'll need them at the beach or swimming pools and in some cheap hotel rooms. So that makes four max.
Women's walking shoes for travel are not as easy to disguise as men's travel shoes – those guys just wear sneakers, and they look cute, damn them. My most comfortable walking shoes for travel are sneakers, I have arthritis, so that's my excuse and I stick to it.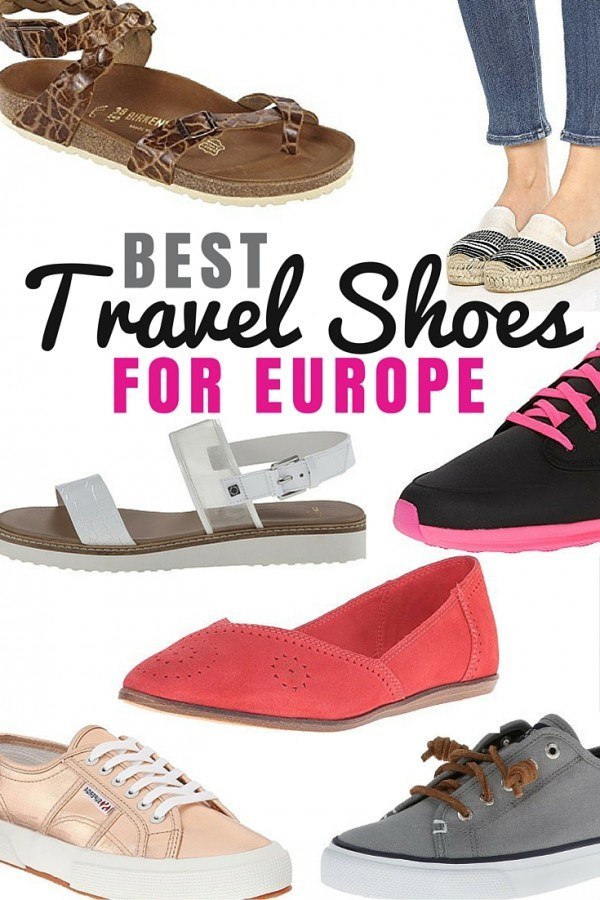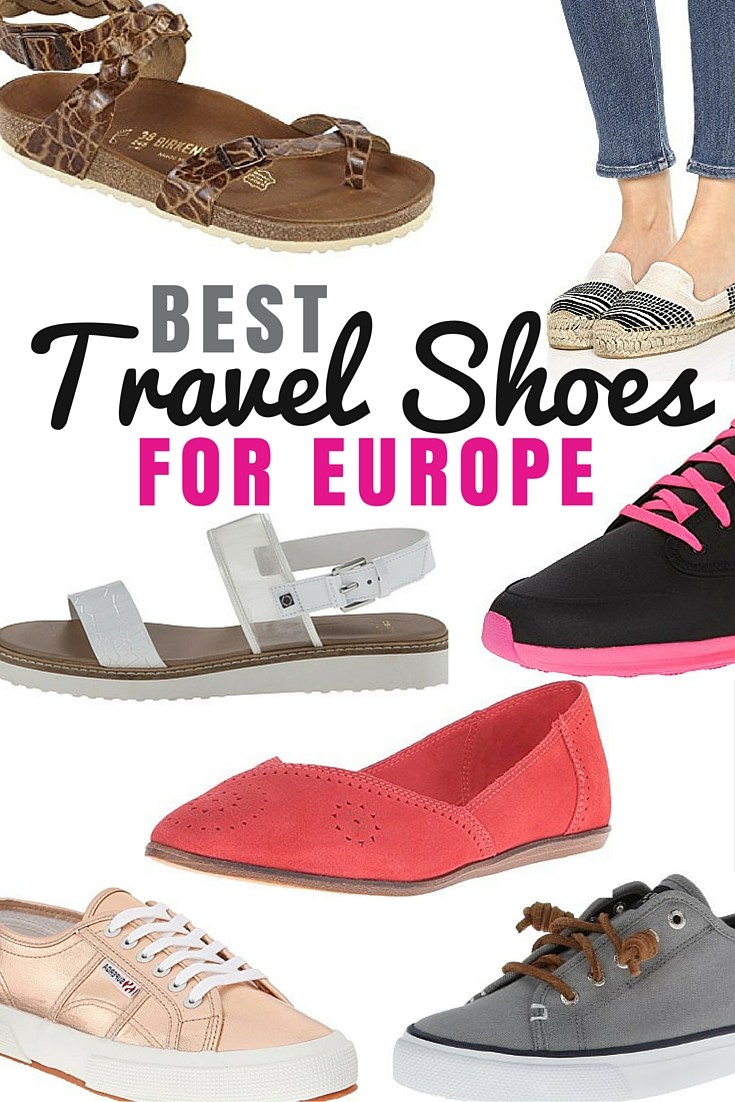 Everyday Walking Shoes For Travel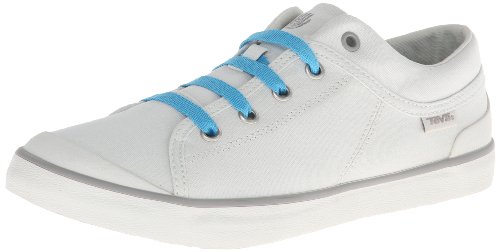 If you're looking for a seriously fashionable pair of canvas shoes which are not only comfortable and durable but look the part also, then this product is for you.
Choose between three different colors, including light brown, natural, and black/gray blend, which are all great shades to 'go' with many other colors besides. The shoes are made of a textile material on the outer with a thick rubber sole, which is durable and doesn't snap over time.
There is an option for a second set of laces, to give you extra strength, and the price is fantastic for the quality. Overall, this is a great alternative to a higher priced pair of Converse-style shoes, with the same fashion kudos.
These shoes make almost all 'best shoes for travel' lists, and we also recommend them for Croatia and to wear when sailing.
If you want a simple, lightweight, yet fashionable pair of shoes to take with you on your travels, nothing beats a pair of Superga's. They come in a bunch of colors; my fave ones are these gold ones.
You can choose from a huge range of different colors when you go for this option, and the price range differs accordingly.
With a canvas outer, this is possibly not the best choice if you're out walking in slightly muddy or wet terrain.
If you're on a simple holiday, however, or for traveling by car, plane, or train, this is a great option to go for. The breathable canvas means your feet will be cool and airy, and the outsole is made of natural rubber, for stability, comfort, and grip.
A side note on the outer being made of canvas, however, they are machine washable, so this could get around that little problem.
With a smaller sole than the Superga, these take a less sporty look.
A shoe that looks great does what it's supposed to do, and doesn't cost you the earth – this particular choice ticks all of those boxes. These comfortable travel shoes are designed almost like a classic pair of Converse, with a thick rubber sole for comfort and bounce.
They have a breathable nylon canvas upper, and even better they have removable footbeds which can be swapped out for orthotics. You can choose from a huge range of different colors and patterns to suit your fashion needs, and they have a lace fastening for support.
The only downside to this particular pair of shoes is that they might not be ideal for walking a lot in hot conditions, as your feet may get a little hot and sweaty; for colder conditions, these are ideal.
Made in Croatia these are made with a natural canvas upper and natural gum rubber sidewall. Easy to clean and you'll fit in with the locals who love these shoes.
This range comes in a huge number of different designs – check out the unicorn print. The cotton canvas outer is not waterproof, so do bear this in mind if you are heading somewhere particularly rainy, or if you are going to be walking in rugged or muddy terrain – despite that, they are washable.
A very funky and fashionable pair of sneakers, these have a cotton EVA cushioned insole and rubber base, so they give you comfort and support where you need it.  These travel sneakers may not be as durable as some, but they are inexpensive which makes them worth considering for fashion.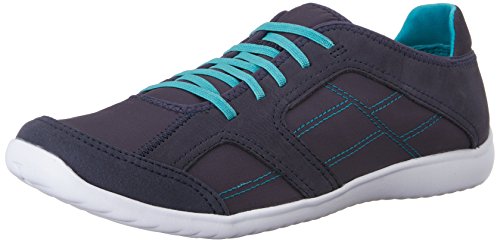 Everyone has heard of Clarks, so that makes it a brand you know and can trust. This particular shoe costs much less than most, so certainly, not a pricey option, and comes in a huge range of different colors.
Best described as a sneaker which doubles up as a walking shoe, if you're wanting to get out and explore your destination, this is a good go-to option, which slip on and off with ease.
The OrthoLite insole helps to keep moisture away from your feet, giving you a cool, dry feel at all times. The outsole is also made of lightweight EVA, which means different terrains are catered for with flexibility.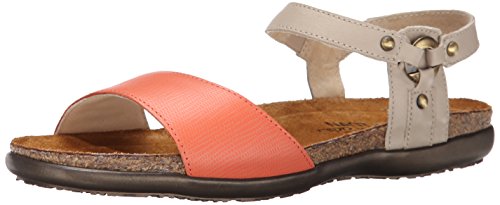 Available in five different neutral colors, these leather, buckle fastening sandals are ideal for warmer climates and long walks. With a thick, synthetic sole, there is plenty of bounce when walking in these shoes, and the heel itself is just under 1", which is the perfect middle ground of not too high, and not too low; the front platform is half an inch to give protection and comfort too.
The cork and latex combination footbed is designed to be ergonomic for your foot, to give extra comfort, and is lined in suede too. The shoe is designed to mold to your individual foot shape over time.
Overall, these shoes are ideal for long walks over regular terrain in warm climates, or for walking around during the day, e.g. sightseeing when the sun is shining. These are a great multi-use pair of travel shoes.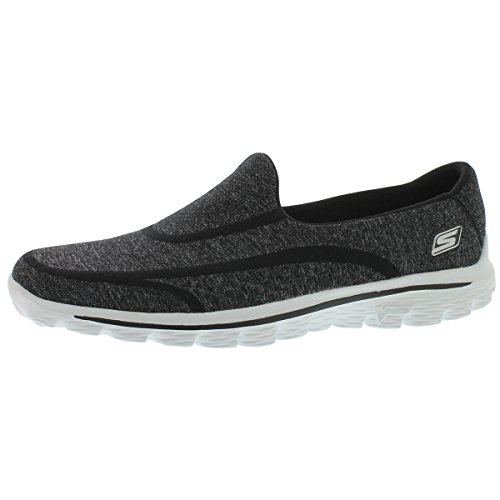 Skechers are world famous for a reason, and that is because they are fashionable and comfortable all at the same time.
This particular pair of Skechers is available in 11 different colors, including muted blacks and blues and brighter pinks for a fashion stand-out. The price is low, which is always a major bonus too. The shoes are made of Textile outer and they have a thick rubber sole for strength and grip.
The heel measurement is 1.5", so these give you a slight height boost, and the midsole is extra-cushioned with Resalyte, to help you move much more comfortably, whether you're traveling, or simply wearing these shoes on a daily basis.
Lightweight Shoes For Travel
Don't be an over packer, don't pack too many pairs of shoes, and when you do pack shoes (and let's face it, you WILL NEED AND WANT many pairs) think about choosing shoes that are lightweight.
Lugging about your heavy bags at the start of a 6-week European vacation starts of fun, but as you collect souvenirs and move from hotel to hotel you'll quickly be regret packing those heavy shoes (and bags, and jeans, and all of those jackets and shirts you never wore!)
The best lightweight walking shoes for travel are: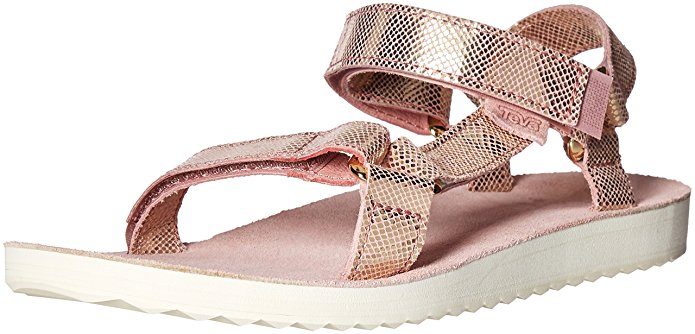 If you struggle to make a decision in terms of what color shoe to go for, you're going to have issues here, because there are countless colors available!
This is a sandal type of shoe, but it has a Velcro ankle strap and a rubber sole, which makes it somewhere between a sandal and a flip flop. The price again depends on the size and color, but the cheapest combination is very low priced indeed.
The heel is around 1" in height, and the platform 0.50", making it a comfortable choice; if you struggle with totally flat sandals, this is a good option for extra comfort and support. The open sandal is also great for breathability, and that means cool feel whilst you're traveling.
Why you should buy them:
Variety of colorsWaterproofThey take no time at all to be worn in (goodbye blisters)Huge variety of
Waterproof
They take no time at all to be worn in (goodbye blisters)
Huge variety of colors and styles.
Why you should keep looking for something else
If you want more fashion forward.
If you are not a fan of velcro (and how after a while it stops working)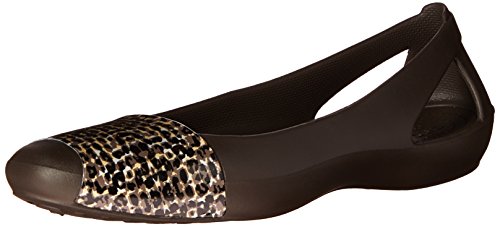 If you have an unsightly image of Crocs in your mind, forget that when considering these shoes! These are much more akin to ballet flats and are very fashionable too. Available in several different colors, you could easily get away with wearing these comfortable shoes for work too!
Made of synthetic outer and sole, these shoes have a sculpted type of shape, s they are designed to fit your foot perfectly, with a square toe design for fashion and comfort.
There is a small heel at the back, just one inch in size, which is enough for a little height, but not too much to cause issues when walking for a longer period of time.
These travel shoes are ideal for city breaks, when there is a lot of walking around sights to be done, they can easily be dressed up for night wear too, to cut down on luggage demands.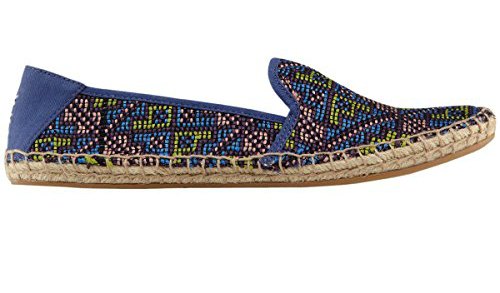 A sneaker that does not look like one.
Big named sporting brands can be fashionable as well as functional, and this particular shoe is ideal for walking holidays, or any break which includes varied terrain.
The cushioned sole cuts down on the impact on feet and joints, giving you a comfortable time while you're traveling, and the overall appearance is fun and sporting, with a two-tone mesh pattern on the outside. These can start off as your fave travel shoes and then also double up as gym shoes.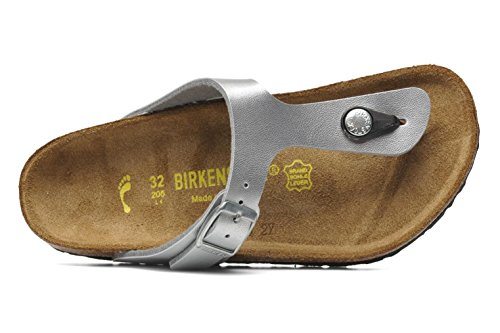 These stylish sandals have been around for a while for a reason.
Everyone knows Birkenstock, and everyone knows that they offer quality and comfort as standard. If you are heading to a warm destination, where you are going to be doing a bit of walking, but you want your feet to be cool and comfortable, you can't beat these sandals.
Certainly not the cheapest, because you are paying for the name to a degree, the sandals have a rubber toe post and a contoured footbed, with a cork sole. Your foot will mold to the shoe, giving you complete and utter comfort (that's that word again) while walking.
The downside is that slip on shoes like this are not sometimes the best for very long walks or expeditions.
Why you should buy them:
Comfortable
Never go out of style (I have a pair from 2000!!)
Better support than flip-flops
Why you should keep looking for something else
You don't like the boho look
Take forever to dry if they get wet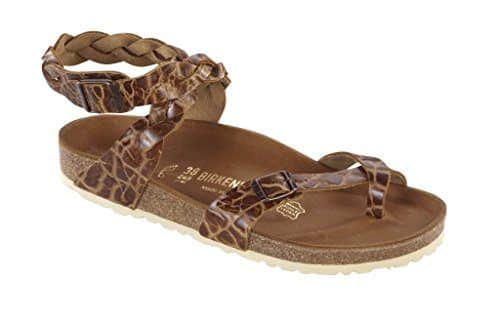 These travel shoes are good looking and practical as they tie onto your feet and give you that gladiator look – but without the rubbing.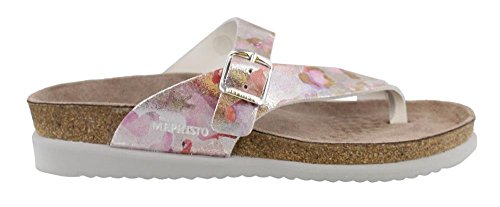 This pair of shoes is certainly a flexible pair, as they are available in countless different colors – you're sure to find a color which suits your outfit, although it's best to go with a neutral option, so you have extra flexibility when changing your look!
Made of leather, these shoes are a great combination of a full sandal and a thong-style sandal, so you get extra stability and protection, but still a very fashionable look to your footwear.
The sole is made of synthetic material and there is a 1-inch heel, with a 0.75" platform around the front; this adds comfort and protection when you are out an about on the go. These shoes are ideal for day wear, i.e. when sightseeing in warmer weather, as the open design allows your foot to breathe.  The fastening and front section is also adjustable, so you can make sure your shoes are in place correctly, giving you extra support and comfort whilst out and about.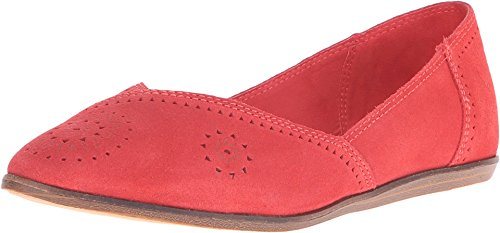 The perforated suede upper makes them airy enough for any summer adventure.
If you like your shoes to fit like slippers and look a little like them too, this is your ideal travel shoe. A big name brand you can trust, but not that expensive considering, this shoe is fashionable and comes in a large range of different colors.
You could say they are almost like a ballet pump, however, a little sportier, with a lacey cutout section across the foot which adds a feminine taste. These shoes are ideal for city breaks when you want to look fashionable and on-point, but you need comfort when sightseeing too.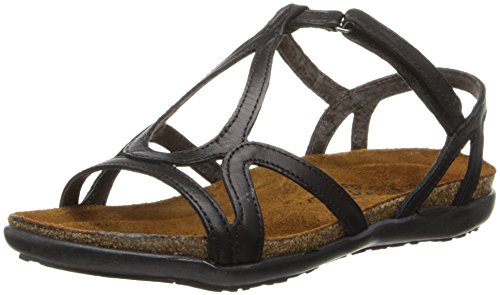 This strappy gladiator style sandal has an arch support, so it's really comfy. They also have an adjustable hook-and-loop strap at the ankle so if your feet swell these are a top choice.
If you want to look ultra-fashionable while boarding the plane, check out this glam choice. Certainly not the cheapest item we have discussed, but you can choose many different colors, such as mainstream black or Grecian gold.
Made of leather, you get quality here as well as comfort, with a padded insole and arch support, with a slight platform of around 0.75".
This is a fantastic choice for city breaks or beach holidays, or simply for getting from A to B in style – one point to remember, however, look out for the slightly dodgy tan lines if you're wearing them out in the sun!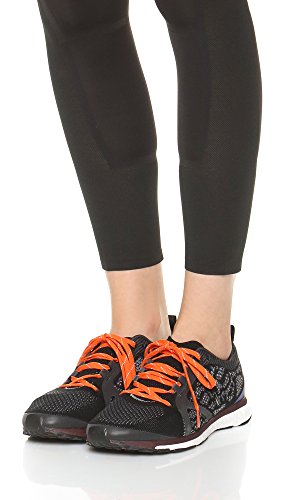 A big name and big designer came together to create this ever-popular choice of sneaker. The downside of this is that you will certainly pay for it, and these shoes retail more than some of the others we have suggested – but you won't regret forking out a few extra dollars for these amazing travel shoes. 
You can choose from black or white, with contrast laces, and the design is sporty and modern. Of course, you can double these shoes up with the gym or running, as well as your travel needs.
If you're looking for a sporty walking shoe, this is the ideal option, especially for those who are label conscious.
Stylish Walking Shoes For Travel
When your shoes rub or pinch, you're not a happy camper, but heck I want to look cute too – don't you? I am not some A-list celeb that everyone is glaring at, but I want to strut the streets of Dubrovnik and pretend I am one of those famous Game of Thrones actors in an excellent looking pair of walking shoes, that just so happen to be good for travel too.
Dressy walking shoes for travel, kind of exist, they won't be as comfortable as a sneaker, but who cares they look good. Try these: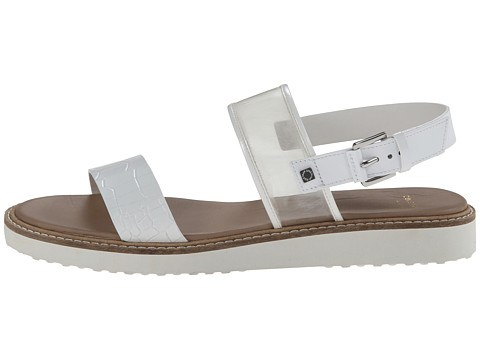 These look and feel good. Plus they have an adjustable back strap with buckle, so you can let them in and out if your feet swell.
Sporty sandals are fantastic for walking in hot conditions, and backpackers may find these ideal. You can choose from red, white, or blue.
You can be sure of durability as the outer is made of leather, and the 1" heel and 0.75" platform gives you a slight raise, which means your calves are supported well.
Closing by Velcro means you can get them on and off quickly, and they are an open foot in style, so no worries with hot and sweaty feet!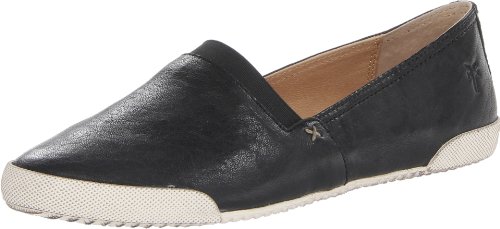 Again, you have infinite choice in terms of color with this particular shoe – can you tell we like choices?
This brand name is a big up and comer in fashion. This is a slip-on shoe, but it does have a covered front, so it's not a sandal. The price isn't the cheapest, and again, the actual price changes according to size and color choice.
The shoes are made of leather, and they have a rubber sole for comfort and flexibility. The heel is low, at 0.75", but just enough to give a tiny bit of height. The rubber sole has "bumper rands" on the toe and on the heel for extra comfort, but also to help the shoe last that little bit longer, and protect them against damage on rough terrain.
Loafers are great for basically going with everything, and this means these shoes can be your go-to-comfort fashion choice.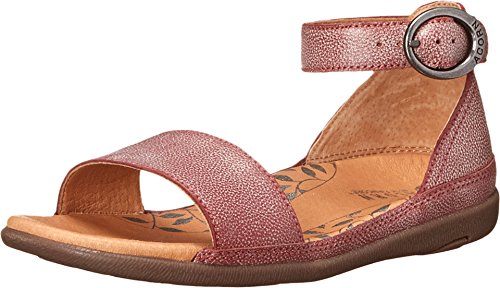 These are made with 100% leather upper, with a premium firm core comfort footbed for long-lasting comfort. Add too that the adjustable buckle strap for extra fit and comfort.
Best Shoes For Traveling in Europe
Don't fret, Europe is not any different to Australia or America, don't let anyone tell you that we dress that much different here – really I promise.
That said, you're not going to the mall where the walking surface is smooth and flat. Europe has so many more cobblestone streets, and the fact is you'll be walking crooked paths, up and down stairs to museums and churches and whatever else.
So your best purchase for shoes for traveling Europe are ones like these:

360 degrees of comfort, flexible bottoms, memory foam insoles, and a suede lining.
This particular loafer-style shoe is available in a huge range of colors and patterns, and are very affordable addition to your travel shoe wardrobe. These shoes are made of fabric outer, so not waterproof.
Though they can be washed. The bottom part of the shoe is espadrille style, which is synonymous with beach breaks. However, the inside is made of memory foam, so you know your feet are going to be ultra-comfortable as you are walking around your destination.
Very fashionable, and again, comfortable, you could wear these shoes for most types of break, other than through terrain which is going to cause a major amount of mess.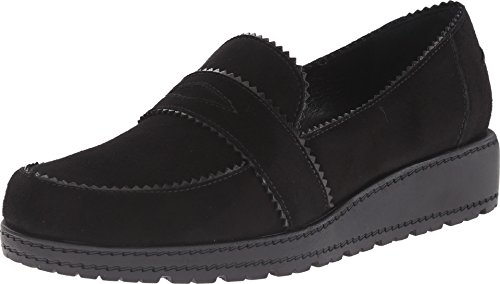 Don't let the name mislead you here, because these shoes are more like a loafer with a heel than a flat. Choose between four dark shades in terms of your color choice, with the price increasing with size selection.
The shoes are made of leather to make them long-lasting and durable, and they have a synthetic sole, for extra flexibility. The hell measures 1", so no worries in terms of heel height.
These shoes may not be suitable for people with wide fitting feet, so this is perhaps something you need to think about if you do have particularly wide feet. Having said that, they are quite true to size in other regards, so regular sizes shouldn't have issues with true fit. These are all fantastic shoes to go for in terms of travel, some for sporting looks, and some for high fashion looks. Which will you go for?
Having said that, they are quite true to size in other regards, so regular sizes shouldn't have issues with true fit. These are all fantastic shoes to go for in terms of travel, some for sporting looks, and some for high fashion looks.
Which will you go for?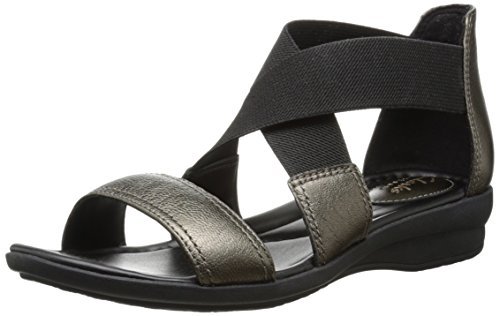 This travel shoe is full grain leather and has a flexible rubber sole.

Well made from real leather Geox are worth those few extra dollars. Ballet flats are so versatile, and this particular choice could even be worn as a pair of work shoes, as well as a travel accompaniment too! Again, ideal for city breaks which require a lot of walking, these leather shoes look the part while providing comfort and support for your feet too.
These are not at all a cheap travel shoe option, but, you do get what you pay for – quality. You can pick from a range of classic colors, such as various shades of black and gray.
The rubber sole means no sweaty feet to worry about, and the perforated section is also waterproof and breathable.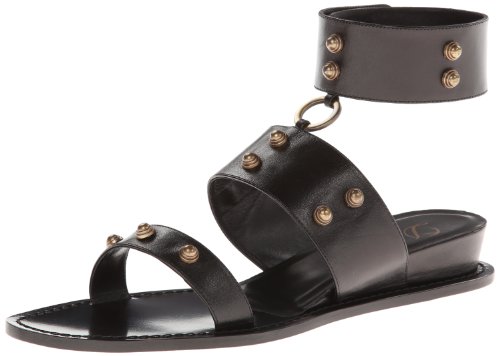 Gladiator-inspired sandal with leather upper featuring decorative hardware and ankle cuff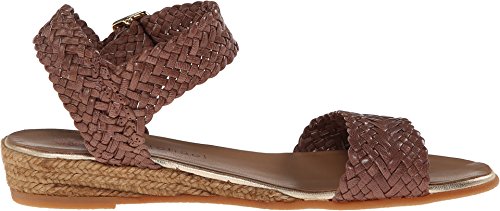 These Eric Michael Leather shoes are made in the USA. The small 1-inch heel means they are comfortable, yet stylish.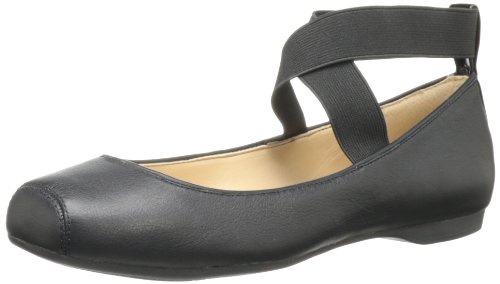 There's no denying that travel and comfort do not have to be unfashionable, but there does come a time when you need to think about how much your feet are going to hurt when you're walking a lot. 
This particular choice is probably best saved for travel breaks that don't require an enormous amount of walking, so again, city breaks which are compact in nature, or evenings on holiday.
Hugely fashionable, there's no denying that fact, this particular choice has an elasticated ankle strap, which adjusts to your custom fitting – if you suffer from ankle swelling on flights or when walking, however, perhaps these aren't for you.
The footbed is lightly padded, for comfort when walking, and you can choose from different colors
Comfortable Travel Flats
I have a whole post on finding the best travel flats, but below are the top shoes I suggest. You can read the guide to the most comfortable flat travel shoes here.
Comfortable Flat Shoes For Travel Comparison Chart

| Travel Flats | Read Reviews | Weight | Color Options | Upper Material | Sole Material | Price |
| --- | --- | --- | --- | --- | --- | --- |
| | Clarks Helina Alessia Flat | 5oz | Yes | Leather | Rubber | |
| | Bloch London Ballet Flat | 2lb | Yes | Leather | Synthetic | |
| | Clarks Film Mary Jane Flat | 2lb | Yes | Leather | Rubber | |
| | Geox D Avery Penny Loafer | 7oz | Yes | Leather | Rubber | |
| | Ahnu Karma Flat | 1lb | No | Leather | Rubber | |
| | The Flexx Bon Gout Flat | 2lb | Yes | Leather | Synthetic | |
Totally Practical Shoes For Travel
When you're traveling, no matter how long you're exploring for, or where you're going, you need to be comfortable, otherwise, you're going to have a miserable journey!
Of course, you could also be looking for comfortable shoes for walking around your destination, be it a city or something else. In that case, shopping around is the only answer, but these reviews are what will inform your choice and lead you towards the right decision.

This cute pair of ballet flats is another pair of shoes which is ideal for wandering around during the day, or for a casual evening out. Travelling is also perfect with this pair of shoes on your feet, because the slip on and off style is breathable, and avoids overheating. The aqua colour is fashionable, and goes with many different outfit choices too!
Made of leather with a synthetic sole, these shoes are built to last and again, they are breathable to work well with hotter climates. The rubber sole also cuts out any worries about slipping when walking, and therefore they are ideal for sightseeing. These shoes are also lightweight and will easily fit into your case, if you decide to pack them, rather than wear them.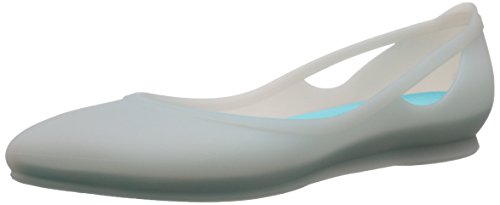 These shoes are certainly not the Crocs of old and are in fact super-fashionable and stylish.
Choose between blue, platinum and coral, to match your outfit, and all for a really low price at the same time.
The shoes are made of synthetic material, which means they clean easily, and the sole is also synthetic and very strong. The heel measurement is just 0.5", so no worries about straining calves or issues with walking.
The style is also stand-out, with cut out holes on either side for ventilation and style. Aside from anything else, these shoes are made for comfort, which is what Crocs are really known for.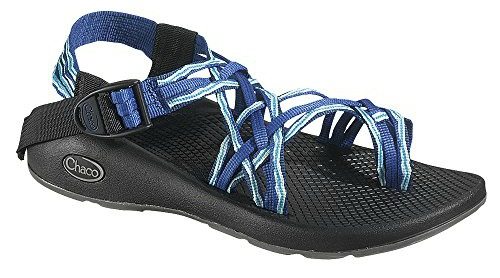 An outdoor sandal featuring intertwined webbing straps with toe ring and adjustable buckle. Comes in loads of colors.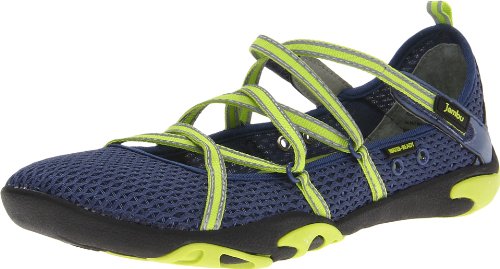 These cute, stylish and oh so comfortable hybrid shoes are perfect for all types of terrain.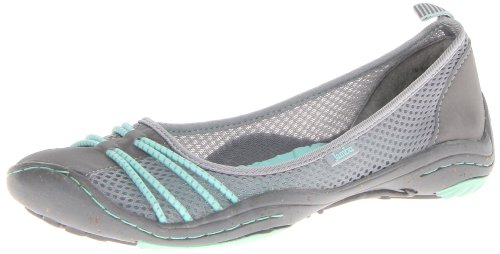 The ultimate hybrid pair of shoes.
Another fashionable yet comfortable pair of sporty ballet pumps, this particular choice, has a  flexible, cushioned sole is ideal for walking, and again, beach breaks and city breaks are perfect settings for this shoe.  
Made to breathe, so they are perfect for warmer conditions, these shoes certainly give you much more support than a pair of flip-flops every would and are ideal for long walks in warm conditions.
Choose from gray or hot pink as a color; they slip on for ease. 
You could certainly get away with wearing these shoes for air travel too, as they mold to your changing foot shape at altitude.
Our Top Trainer Reviews for Comfy Travel Shoes for 2018
Below you will find reviews of some of the best and most popular travel shoes ready for your 2018 travels. We know they'll help you make your final choice in deciding the best travel shoes. Enjoy!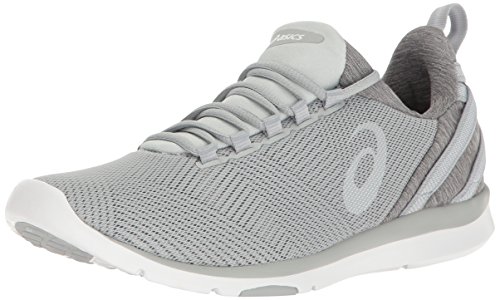 These shoes are a sporty choice, which are a little more akin to trainers/sneakers. They are available in three different color combinations, and they give a stylish look for a low price.
The outer is made of fabric, so not the best if you are walking around in particularly wet weather, however, the rubber sole offers good grip, so ideal for hiking and walking in regular conditions.
The shoe has a mesh outer and a gel cushion inside, which makes them super-comfortable, and therefore ideal for wearing all day long. The Mono-Sock fit system is stretchable, and conforms to your foot, giving you a bespoke fit.
Overall, if you are out an about all day long walking and hiking, this particular pair of shoes will certainly avoid blisters and aching feet at the end of the day.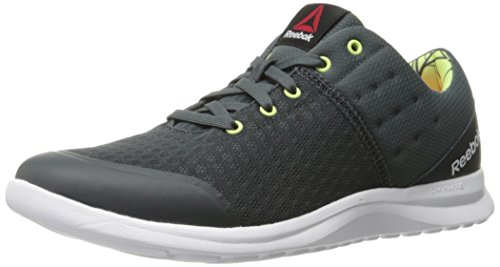 This is a seriously fashionable choice for your walking and travel needs, and also available in four different colors, including pink, gray, lemon, and black.
The color and size will determine your shoe price, but you're getting a big name brand here, so you know you're getting quality.
The sole is made of rubber, which gives you flexibility over different terrains, and the top section is synthetic, so you don't have to worry too much about any stains or issues which won't clean off – you can either wipe these shoes down with a damp cloth, or you can put them in the washing machine.
There is a contoured midsection in the sole, and that means more comfort for you whilst on the go. The collar section is quilted for extra style and comfort, and there is a foam square patterned outer, for extra fashion oomph!
The main selling point of these shoes is that they are lightweight, and that means they can be used as running shoes, as well as walking. For travel, these are perfect for wearing at the time, or you can throw them in your case, with no issues about adding too much weight.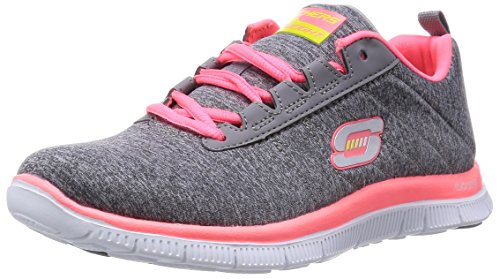 This particular pair of fashion sneakers are available in five different colors and trends, including gray, blue, pink, navy, and black, so you will be able to mix and match easily.
Skechers are another brand you will recognize instantly, and rightly so! Again, the price and color will determine the price you pay.  Skechers are known for comfort, and this pair are no different.
The fabric outer is fashionable and durable, with a synthetic sole to give you flexibility whilst you're on the move. The sneakers are lace up, and obviously come with a pair of laces at the time of purchasing, however, you can mix and match the colors if you so wish! The tongue section is padded for comfort.
The tongue section is padded for comfort. The cushioned insole is full length and cushioned, as well as having a padded tongue and collar to huge your instep and prevent pain and issues.
These shoes only weigh 3lb, so they're not going to affect your weight allowance too much, however, they are a popular choice for traveling, because they look great, and they're comfortable for long days on the go also.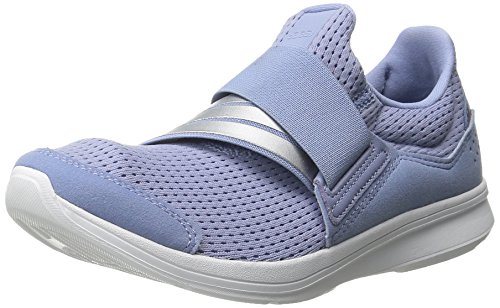 Adidas are famous for their sports shoes, e.g. mainly for sneakers, but this particular shoe is more about fashion, whilst being about comfort at the same time.
You're getting a truly stylish choice here, and also two color choices available, with gray and white, and black and white. The shoe is a slip on type, which has no laces, and the rubber sole is ultra-flexible for comfort on the go, and for when traveling; these shoes slip on and off easily. The heel has a pull tag, making it easier to take them on and off, and the outer section is mesh, for extra breathability.
This particular shoe is probably not going to be for long hikes or days where you're traveling over miles, but they are great for travel days, e.g. long haul flights, or when you're moving from plane to train to bus etc. The fact they are attractive and go with many outfits also doesn't hurt either!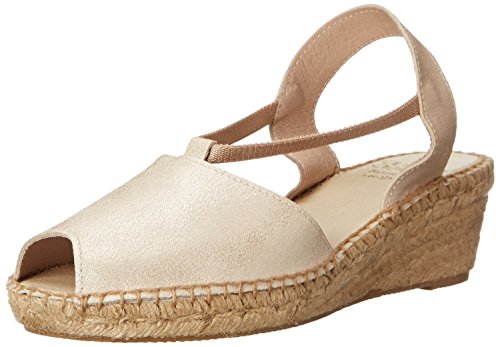 These particular shoes are certainly fashion options, but they are comfortable all the same.
If you're traveling in summer, and you want shoes which are easy to slip on and offer, whilst offering support where you need it, these are a good choice.
They aren't the cheapest, but you do get what you pay for in this regard.
Choose between five different styles, including black, pewter, tan, cream, and navy. All are equally as luxurious as the others, and the shoes are overall made of leather on the top and have an elastic strap at the back for comfort and flexibility.
The heel is 2" high and there is a platform around the front which reaches 0.75". The leather isn't at all rigid or hard and is soft and hand sewn.
For travel during the summer months, these are a highly fashionable and comfortable choice to go for.
Waterproof Walking Shoes For Travel
It rains on holidays. Sorry, but even in summer it can pour for days on end here in Croatia, and while it may be cool to skip using the blow dryer and let your hair go curly for a few days it is not fun to have soggy wet feet. Just because in rains you can't stop sightseeing, you just paid an enormous fortune to be in Europe traversing the globe like a boss – so think ahead and pack just one pair of the best waterproof shoes for travel you can find.
My top walking shoe recommendation would be: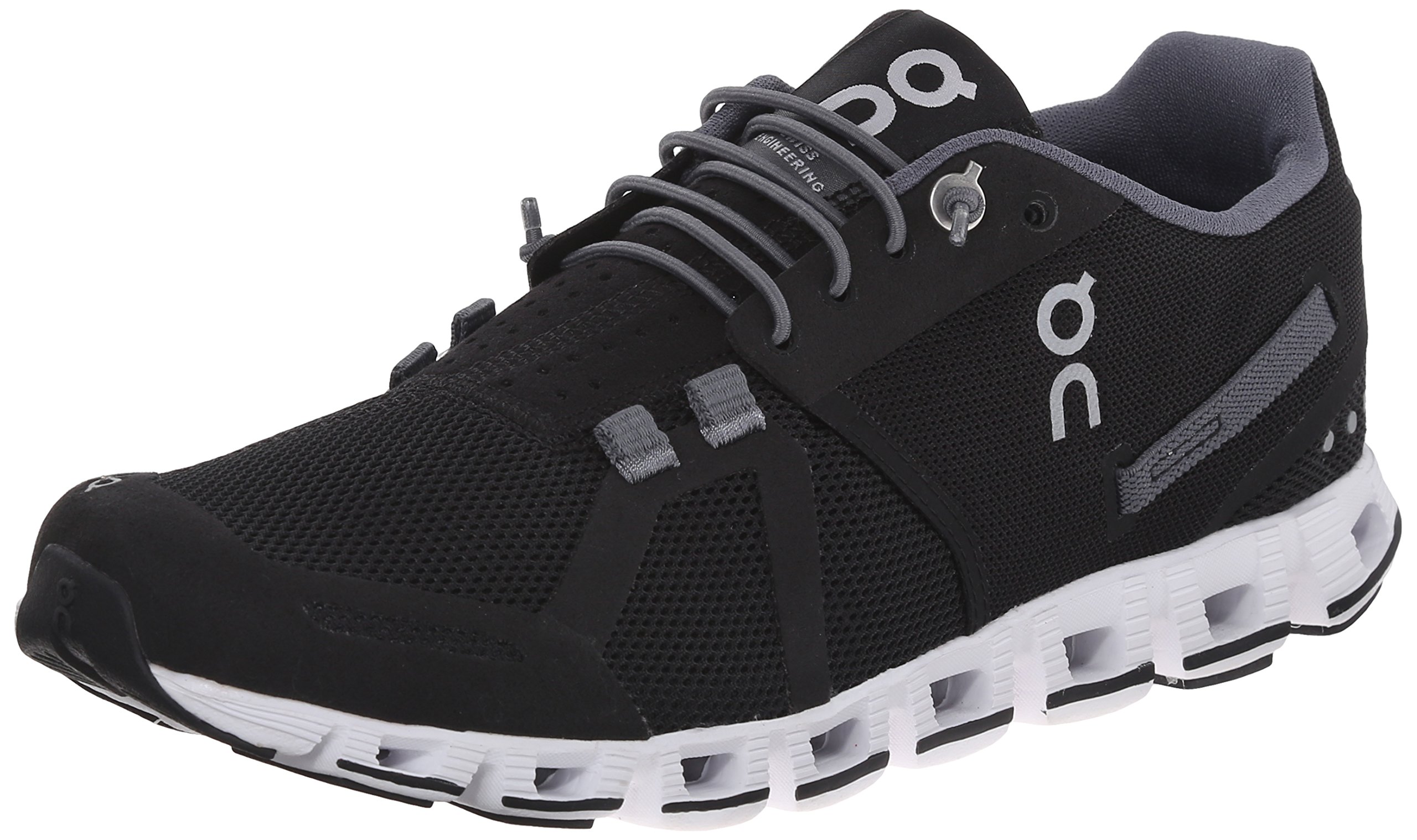 Fun, colorful travel wear is ideal when you go for this particular sneaker.
You can choose from a huge variety of colors, and they are mixed colors in each, so they are certainly a funky and bright option to go for.
Regarding the technical side, however, these shoes are lightweight and offer fantastic protection for walking and running, cutting down the chance of injury. If you're heading off on an active holiday, perhaps walking, rambling, or with varied terrain, these shoes are ideal.
The added bonus of reflective strips means walking at night-time is made safer too.

Travel shoes don't have to be big and bulky to be practical, and this pair certainly covers that explanation perfectly. Ideal for wandering around during the day, whilst looking stylish at the same time, these leather loafers will turn heads for good reasons!
The leather outer means that they are tough and great for long days out sightseeing, and the choice of colors means they are fashionable and cute at the same time.
The studded tread means you get bounce when you walk, and that is what adds to the major comfort. The shoes are also slip on and off, so you're not likely to get that awful and annoying sweaty foot problem either.
These travel shoes are also dressy enough for evening, when worn with the right outfit, so you can cut down on the amount of footwear you pack in your case.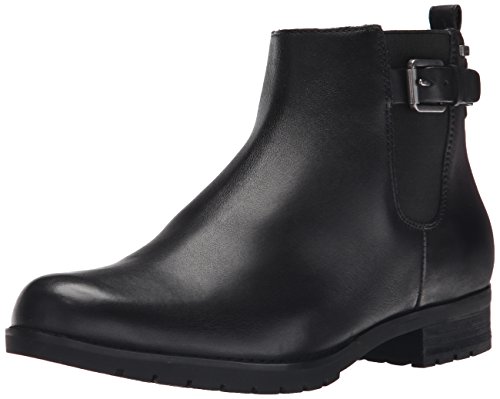 Travel shoes do not have to be sporty, they can be high fashion too, as this Rockport pair of Chelsea boots proves. Available in black or brown, these leather boots are ankle boots, slip on and off, and they are waterproof too.
The rubber sole makes them flexible when walking, and extra comfortable, and they have a low heel, measuring 1", and a front platform of 0.5".
If you want a pair of shoes which will give you a tiny bit of height, but you want comfort at the same time, this is a great option to go for.
They are also very easy to slip on and off, thanks to the elasticated shaft section at either side of the ankle.
Many reviews state that these shoes are ideal for adverse weather, as they are for walking around and travel; this means they are a flexible choice. They are not cheap, but generally speaking, they are worth the cash, especially considering the brand name.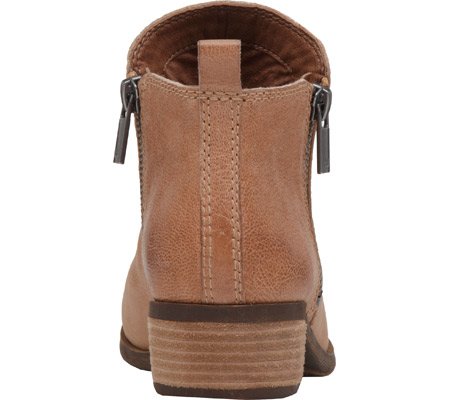 This low cut travel boot has a small heel and perfect to wear with jeans and dresses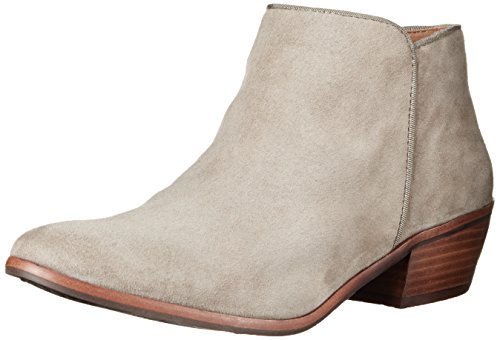 If you like your travel shoes to double up as a serious fashion statement, this is the shoe for you!
You can choose from various colors and patterns, and these shoes could certainly double up as going out boots or work boots too.
Almost like a cowboy boot in design, the outer is made of suede with a synthetic sole and a small heel of around 1.5". The boots zip up at the side, and they are extremely comfortable, with a youthful look.
If you like to travel in style and fashion, while not giving yourself painful feet at the same time, these are for you. Also, perfect for colder destinations.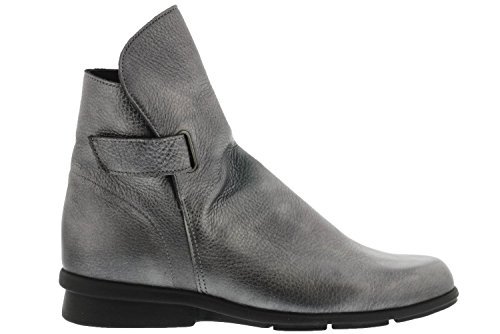 Made in France, these boots will last you a lifetime
Women's Hiking Shoes
Note: I am not a hiker, so for this I asked a few of my hiker pals, to get these handy suggestions for you. They all laughed at me when I asked for recommendations for the most stylish pair of hiking boots. How rude.
Anyway, it seems you want to find a pair of hiking shoes that are first and foremost lightweight and then that are waterproof – followed lastly by fashionable.
Both the Keen Utility & Keen Arroyo options ranked very well for comfort, but they are not something you can wear with a cute outfit out for a meal that's for sure.
If you like your feet to be able to breathe freely while you travel, this particular shoe is perfect for you; you could describe it like a sandal/walking shoe as it is open cut, which gives you full air circulation around your feet.
On top of this, there is a "stability shank" which offers comfort on long walks, and these shoes are designed specifically for the ergonomics of women's feet, so you know they will fit you properly.
Particularly suitable for long walks over varied terrain, these shoes are waterproof, and they are quick to slip on and off, with an elastic drawcord for fastening.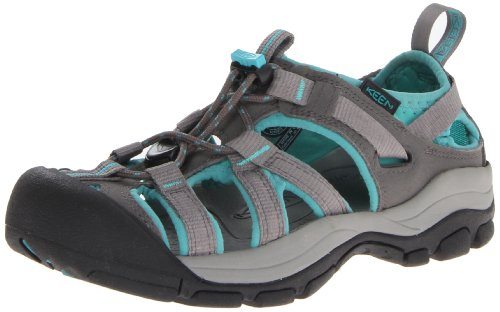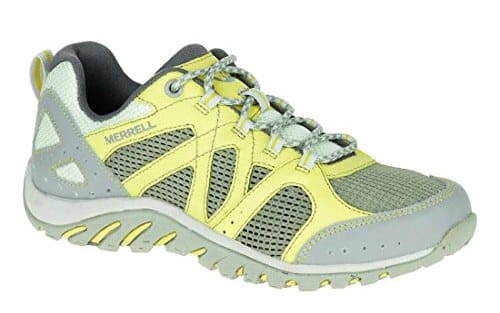 This practical travel shoe gets a big thumbs up from my friends with larger feet (think size 11!).
Ultimately the best shoes for traveling are ones that you can wear all day, every day because you really won't change them too many times. So don't scrimp and save, buy a quality pair even if the price seems to sting at first thought.
We also have a lot of packing and travel products tips including:
Best Travel Hair Dryer
Best Compression Socks For Flying
Best Travel Umbrellas To Keep You Dry
Best Toddler Travel Bed Reviews (aka Travel Crib)
Best Baby Carrier For Travel Review
Best Packable Ultralight Down Jacket + Bonus Ultra Light Winter Packing List
Best Travel Blenders on The Market
Long Haul Flight Essentials: Carry on Packing List to Travel Lighter
Best Travel Pillow for Long Haul Flights:
The Best Travel Flat Iron Reviews
Travel Cross Body Bag: The Best Cross Body Bags For Travel
Best Travel Pants For Women
Ultimate Guide to Buying The Best Travel Wallet
Ultimate Guide to Buying Packing Cubes
What to Wear on a Long Haul Flight
Croatia Packing List: What to Pack for Croatia
Our Guide to Travel Necessities