The Republic of Bulgaria lies in South Eastern Europe and shares borders with Serbia, Greece, Romania, Turkey, and North Macedonia. It is the 16th largest country in Europe and covers an area of 110,994 square km.
Bulgaria boasts of ample diversity in natural geography and wildlife and is also home to over 150 endangered plants. Unspoiled beaches and lush nature, ancient monasteries and beautiful churches, magnificent palaces, and stoic historical monuments add the charm of visiting Bulgaria.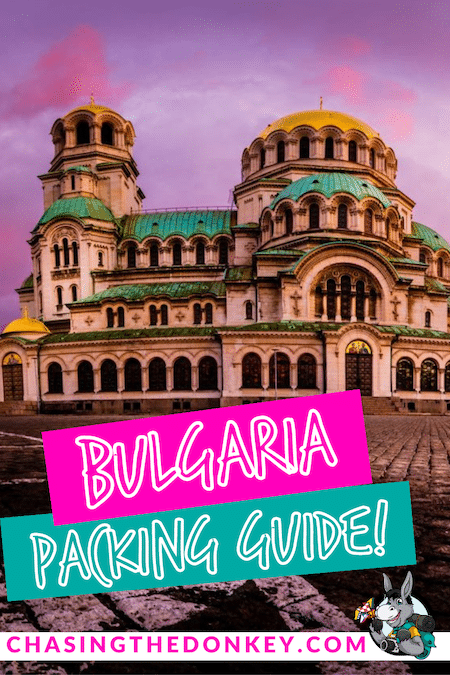 The capital, Sofia attracts theatre enthusiasts to the Ivan Vazov National Theatre as much as it attracts tourists to see the Aleksander Nevski Crypt, Daralevtsi Monastery, and other sites. Whether you visit ancient cobblestoned cities like Plovdiv, Thracian cities, or modern cities like Sofia, Bulgaria will send you away with a bucketful of memories.
Weather In Bulgaria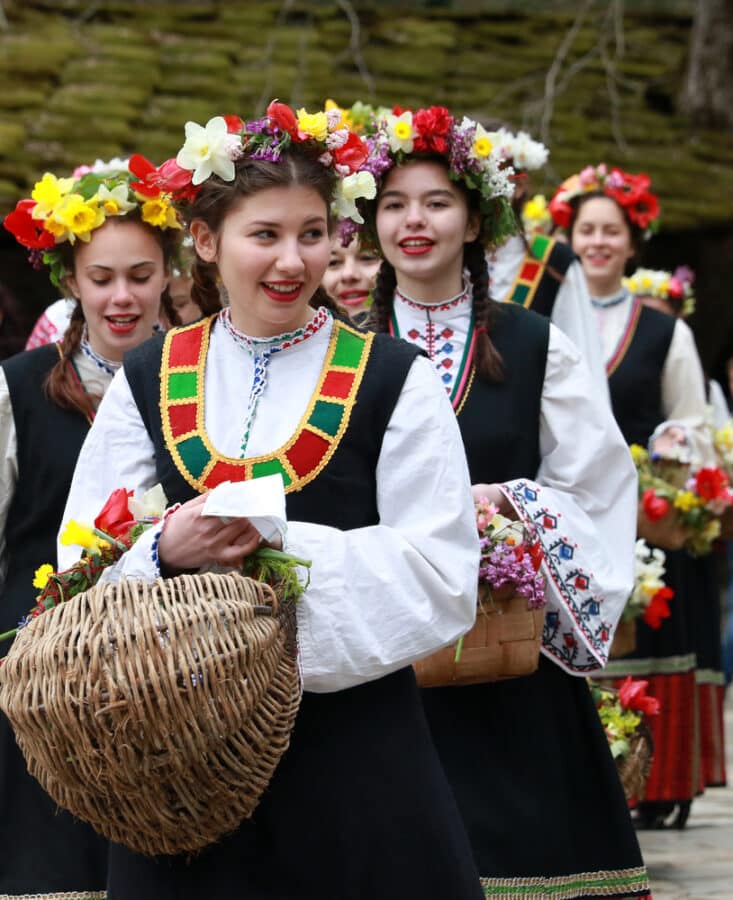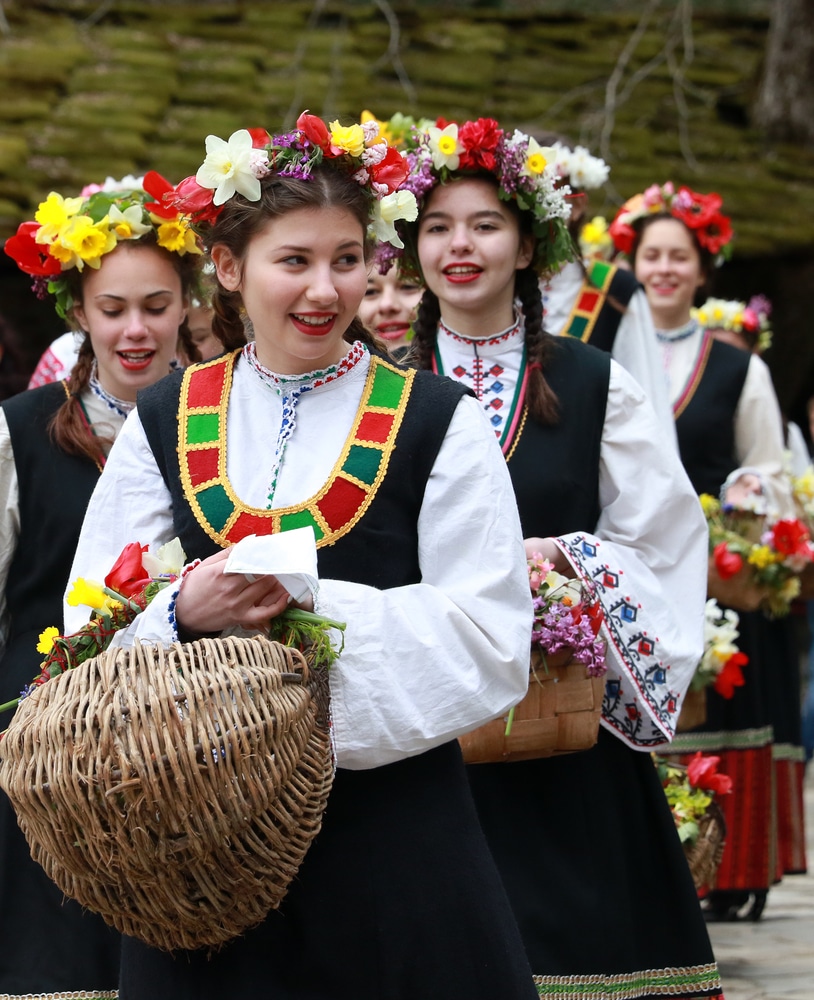 The climate in Bulgaria is distributed into two regions: northern continental and southern Mediterranean. This amazing Balkan country is a combo of a modern hip vibe with the oldest historical treasures, delicious wine, foods, and many wonderful things to explore. You can enjoy a variety of activities in all Bulgarian seasons.
Whenever you visit a country, it is necessary to check its weather in order to pack the most suitable outfits and shoes. Proper clothing gives you the freedom to enjoy every moment of your trip. Bulgarian people dress modern and stylishly and pay attention to their accessories coordination, such as shoes, bags, and jewelry, all in a laid-back way.
Go for chic, stylish, and comfortable choices to stay confident and fit in with the relaxed vibe of Bulgaria.
The temperature during summer in Bulgaria is a maximum of 35°C, spring 15°C to 25°C, winters go as low as -1°C and in autumn, the temperatures averages around 10°C. The weather in Bulgaria is highly affected by the northern and southern mountains and the Black Sea coast – so check the forecast a few days before you pack your bags for Bulgaria.
TRAVEL COMPANIES WE USE AND TRUST
What To Pack For Summers In Bulgaria (& The Shoulder Seasons)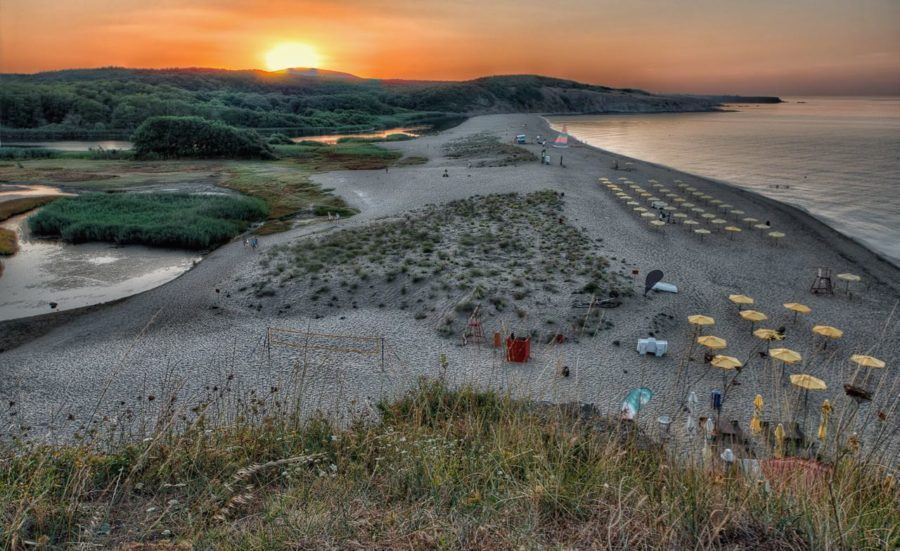 Bulgaria has a dry summer season that starts from the end of May to mid-September. Summers are the best time to enjoy beach activities in the country. August is the hottest month, from 19°C to the '30s. The Black Sea always makes a memorable beach holiday, so don't forget your swing gear.
A beautiful landscape with pristine beaches and various activities awaits you in Bulgaria. Select the most comfortable and good-looking items from your wardrobe.
Here is a list of summer essentials for Bulgaria; you can make changes to the list according to your planned activities, but it gives you an idea of what to pack for Bulgaria in summer.
Shirts or T-shirts
Cotton dresses. If you are traveling for a honeymoon or plan to go to an upmarket restaurant, then pack one extra-special dress
Shorts and a versatile skirt to mix and match with your shirts
Linen or cotton pants which are super comfortable as are casual lounging pants for the cooler days
If you are traveling during the spring or autumn season, then keep a very lightweight open-front-open sweater
Keep a nice lightweight jacket, blazer, denim jacket, or sweatshirt in case you need it in cooler evenings or air conditioning
Cross-body handbag and beach tote bag with environment-friendly sunscreen, hat, and sunglasses
Pair of sandals slides for the beach, and extremely comfortable walking shoes pair because most of the old areas have cobblestone streets
Pack lightweight and non-precious jewelry. Avoid packing precious metal jewelry or gemstone items for any holiday in case of theft
Long sleeves or pashmina to cover your arms and shoulders in monasteries and churches
What To Pack For Winters In Bulgaria (& The Shoulder Seasons)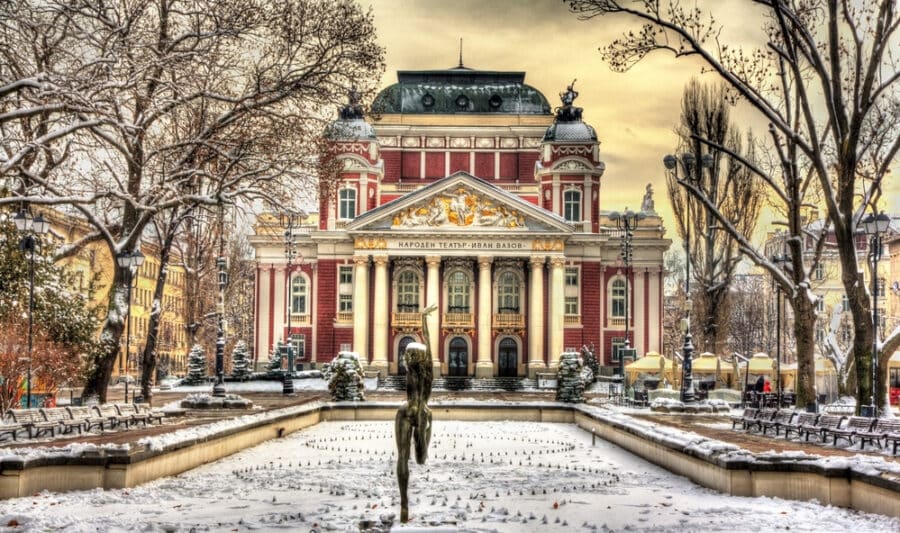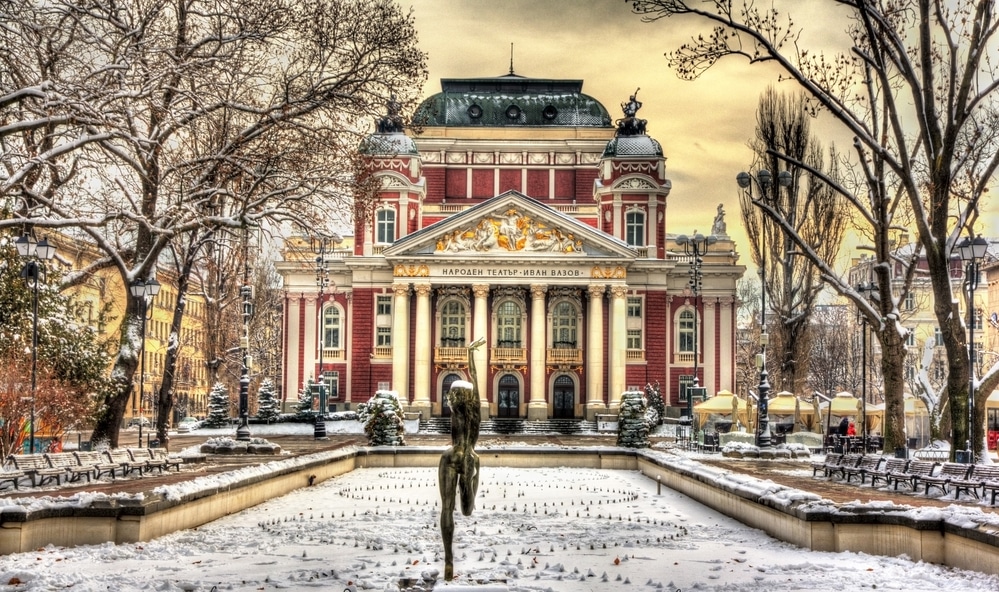 There are many things to do in Bulgaria the whole year, and winter is no exception. Bulgaria, in winter, offers affordable accommodations, near-empty beach towns, food places, and attractions. The winters of the country are very beautiful and filled with many activities. Winter resorts in Bulgaria are excellent and fun, and very affordable. Weekend breaks offer everything without burning a hole in your pocket.
You can create a long list of activities, including ice skating, sledding, skiing, enjoying the Bulgarian carnival, and visiting Christmas markets. Try delicious wine and other drinks. During the winter season (from November to March), the temperature dips, so find your favorite winter coat.
Keep a thick coat or long jacket, warm hat, gloves, scarf, and socks
Pack shoes with soft rubber soles with large spaces between them because hard or medium soles become really hard in freezing cold and small spaces make them slippery. Hard shoe soles become very painful to walk in the cold. You can find anti-slip shoe covers on amazon or eBay to wear over your shoes if you need
Find an extra warm undershirt and leggings to wear under your jeans or pants. They are very comfortable and perfect for resisting cold and moisture even after prolonged wear
There are unexpected rainfalls in winter, so pack a small umbrella and a lightweight raincoat
Keep an excellent moisturizer and a lip balm in your bag during winter to avoid dryness
Voltage
Bulgaria uses two-prong 220V plugs, which you will find in almost all European countries, so you may need to bring with you a quality travel adaptor.
Currency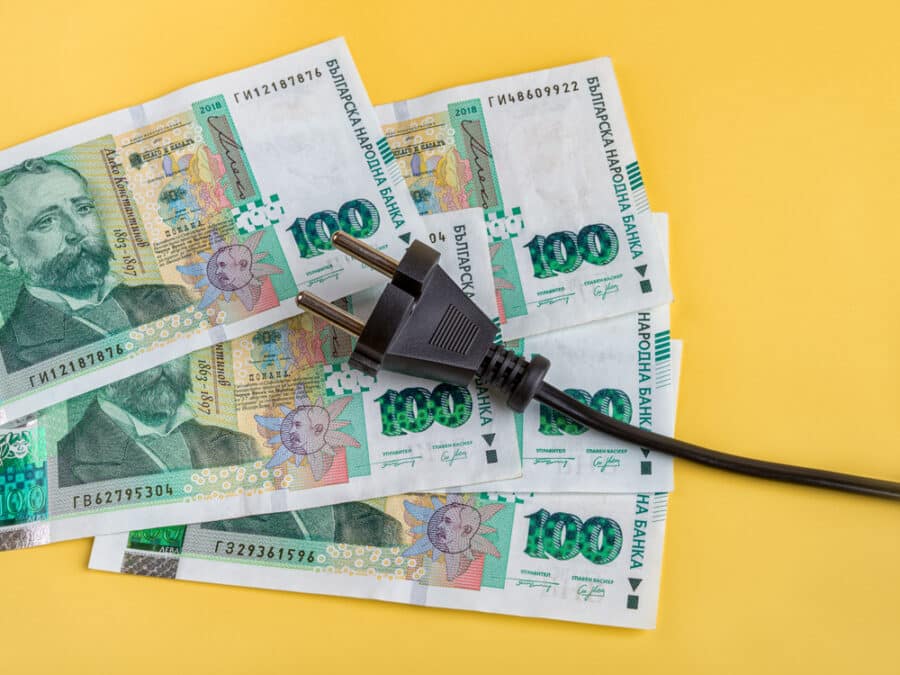 In Bulgaria, the currency is Bulgarian Lev. It's best to withdraw a sum of money from a local ATM or go to a reputable money exchange on arrival.
What To Pack For Any Vacation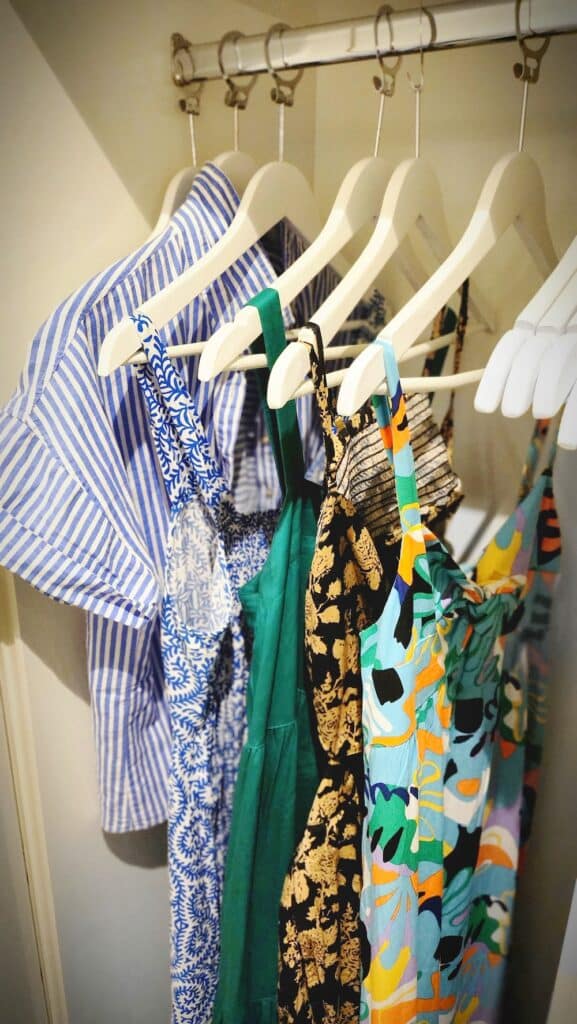 Some other essential items should be packed in any season, no matter where you travel in the Balkans and beyond, such as a small waterproof bag for your travel documents, a roll-up towel, insect repellent, and your medications.
Here are a few other items to consider when you travel beyond.
Don't Overpack
Crafts and souvenirs are affordable in Bulgaria, so leave some space in your luggage to bring back your shopping. Download a weather app on your phone to get alerts about rain and temperature.
Bulgaria has many stunning and unique places to enjoy, and now that you have your Bulgarian packing list, we know you'll have a great time there.