Cobblestone lanes and age-old ruins take you back in time to when you stay in Plovdiv. Like Rome, Plovdiv is built on seven hills and is called "the city of the seven hills."
But what is Plovdiv known for other than showcasing culture and history? Its incredible nightlife and vibrant music festivals draw scores of tourists. As the European Capital of Culture alongside Matera, Italy, for 2019, Plovdiv has become a city you cannot skip. If you've already made up your mind to visit and are looking for where to stay in Plovdiv, here's our shortlist of the best places to stay in Plovdiv.
Plovdiv Hotels Map
5-Star Luxury Hotels In Plovdiv
Get your indulgence fix with these luxury hotels in Plovdiv.
DoubleTree By Hilton Plovdiv Center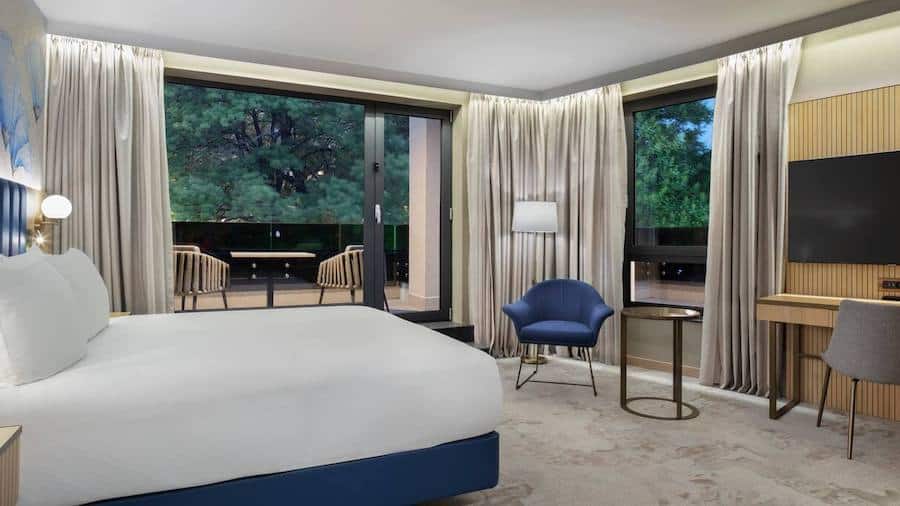 WHERE WE STAYED
This is the hotel in Plovdiv where we have stayed and endorse.
Right along the Mosaic Path, just minutes from Plovdiv's city center is the new DoubleTree by Hilton. Popular nearby attractions include the Roman Amphitheater, Tsar Simeon Garden, and Bishop's Basilica of Philippopolis. Even with all of these main attractions being accessible by foot, if you opt to rent a car during your time in Plovdiv, convenient underground parking is available at the hotel.
The hotel is modern and fresh in design, with clean lines and pops of color. Large windows bring natural lighting into the rooms during the daytime, and luxurious window drapes keep light out when it's time to rest. Bathrooms are incredibly spacious and feature luxury products, slippers, and robes for guest use. Loads of room choices exist, from a Twin Guest Room to Suites and Family Connecting Rooms, making it an ideal choice for groups of all sizes.
A buffet or American breakfast is available to guests in the morning, as well as room service and an onsite restaurant throughout the remainder of the day.
A children's playground and a kid-friendly buffet make taking younger children to this hotel convenient. Families will also enjoy the bike rental service provided for guests as this area of Plovdiv is popular for biking, so it's a great way to explore the city.
For adults, relaxing in the hotel's wellness center is a must, featuring massages, a foot bath, a steam room, a sauna, and a fitness center.
Hotel Residence City Garden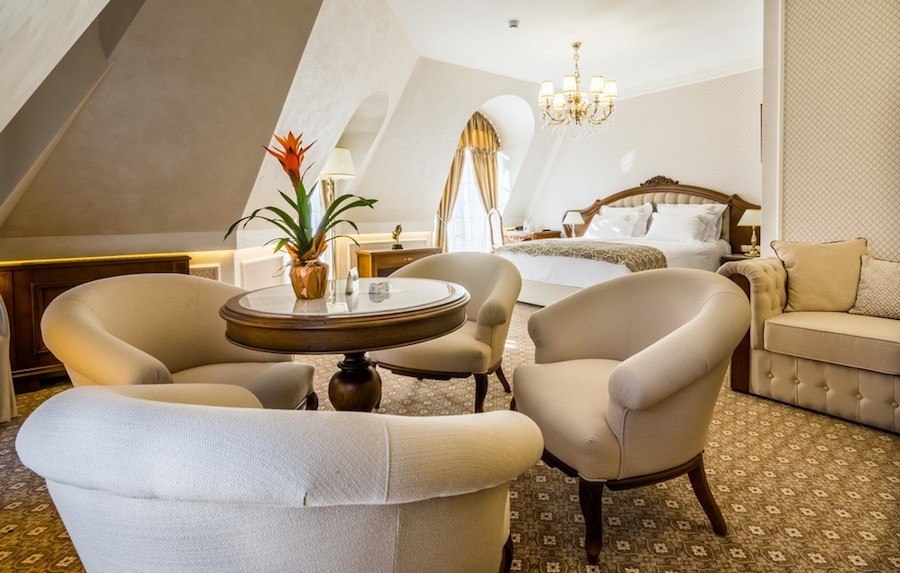 Luxuriously decorated with marble or carpeted flooring, this is one of the lovely 5-star hotels in Plovdiv to stay at, just opposite Tsar Simeon Park! Guests at this Plovdiv accommodation enjoy free private parking, WiFi, and a bar and garden.
With the best places to visit in Plovdiv, Bulgaria, nearby, you'll love your stay at the Hotel Residence City Garden! This centrally located Plovdiv hotel is 800 m from the Roman Theater and the Railway Station Plovdiv. Large spacious 30 m² rooms and 100 m² apartments are beautifully decorated and include everything you'll need to make you feel at home!
Gallery 37, BW Premier Collection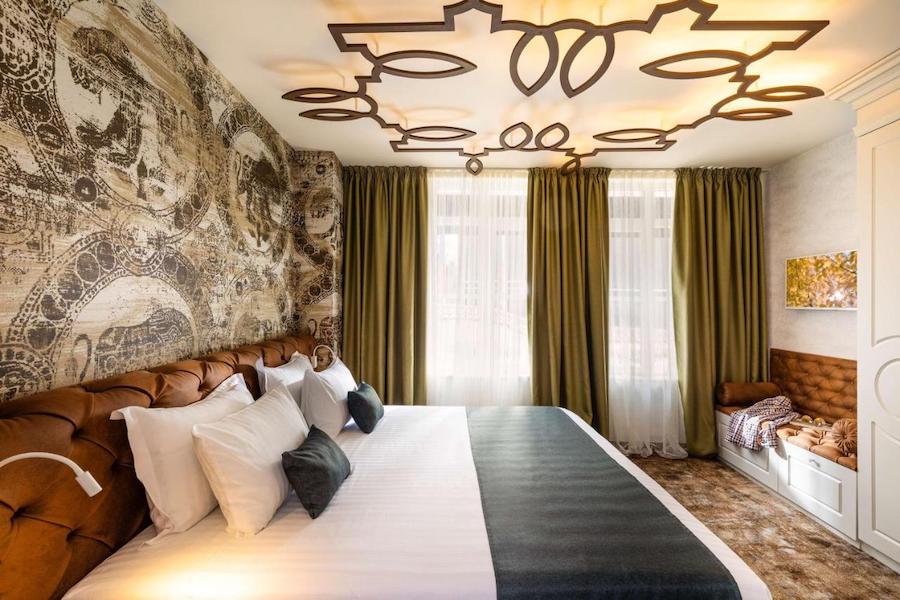 Located in the center of Old Town, next door to House-Museum Klianty, 15 meters from the Roman Amphitheater, and a short walk from the Kapana district, this hotel has a prime location for those looking to explore in Plovdiv.
The hotel is designed with a perfect blend of art and history, incorporating masterpieces from renowned Bulgarian artists on the walls and furniture designs from the neoclassical period, such as the traditional Old Bulgarian bench, called "minder," in guest rooms. Many rooms have terraces with views of the amphitheater, and guests can choose standard, deluxe, or apartment options.
Guests can order breakfast each morning and enjoy the onsite cafe and shisha bar throughout the day.
VIZUALIZA Residence Hotel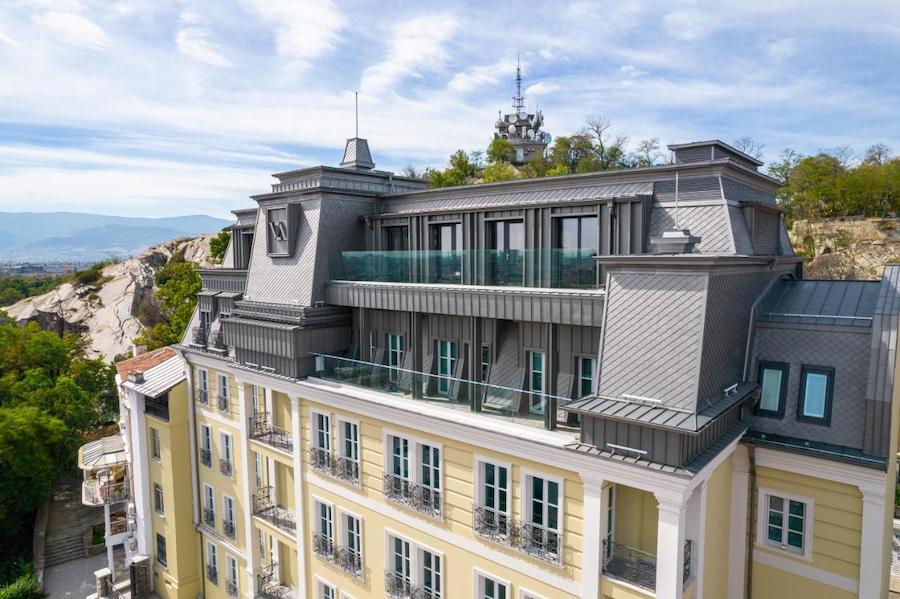 Great care has been taken to preserve this historical building to bring you the lush, 5-star luxury it serves up today. Originally designed by an Italian architect in the 1890s, the first Bulgarian cigars were created here. Today, the facade and interior spaces have been restored to bring guests into the past.
Rooms offer breathtaking views of the Old Town and Sahat Tepe, with some featuring balconies. The decor is minimalist while still being both comfortable and cozy. L'Occitane products and bathrobes bring an extra layer of luxury, and family rooms are available for those in need of additional space.
The onsite restaurant serves dishes from around the world, and guests can indulge in an a la carte breakfast before heading out for the day. A sauna and fitness center are also available for guest use.
The Emporium Plovdiv – MGALLERY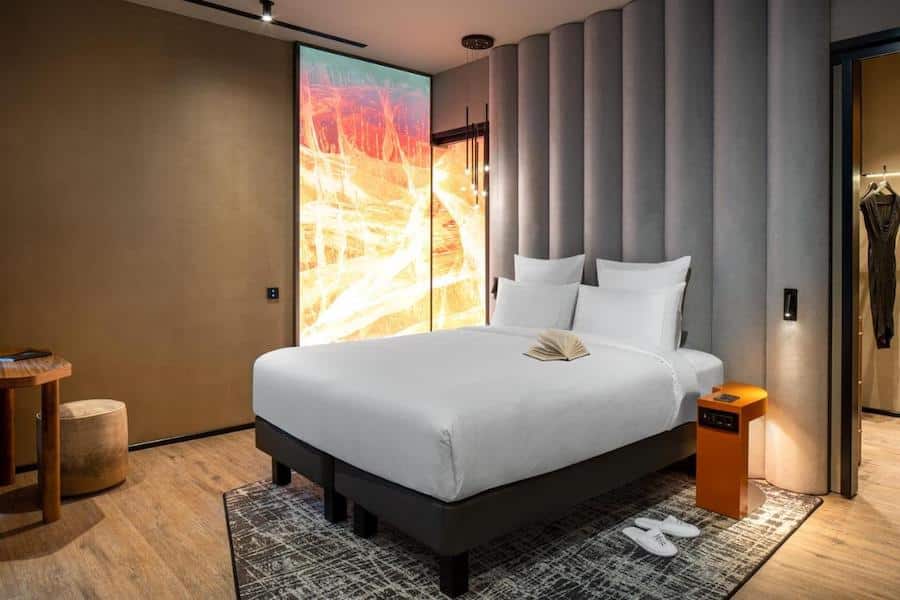 This new luxury hotel in Plovdiv opened its doors in 2022. This boutique hotel is a space where modern design meets original, revived building features. The hotel is located within walking distance of many central city attractions, including The Bishop's Basilica, the Roman Forum, and the shopping street "Knyaz Alexander I."
Rooms are contemporarily designed, featuring plush area rugs, wooden floors, mineral water, and luxury bath amenities, including bath robes.
A Champagne Bar & Cocktail Lounge, and a gourmet restaurant are on site for guests to unwind after a day of site seeing. Additionally, a continental or Full English/Irish breakfast is available for guests.
A spa center featuring a sauna is also an excellent option for those wishing to relax and unwind.
TRAVEL COMPANIES WE USE AND TRUST
4-Star Hotels In Plovdiv
Grand Hotel Plovdiv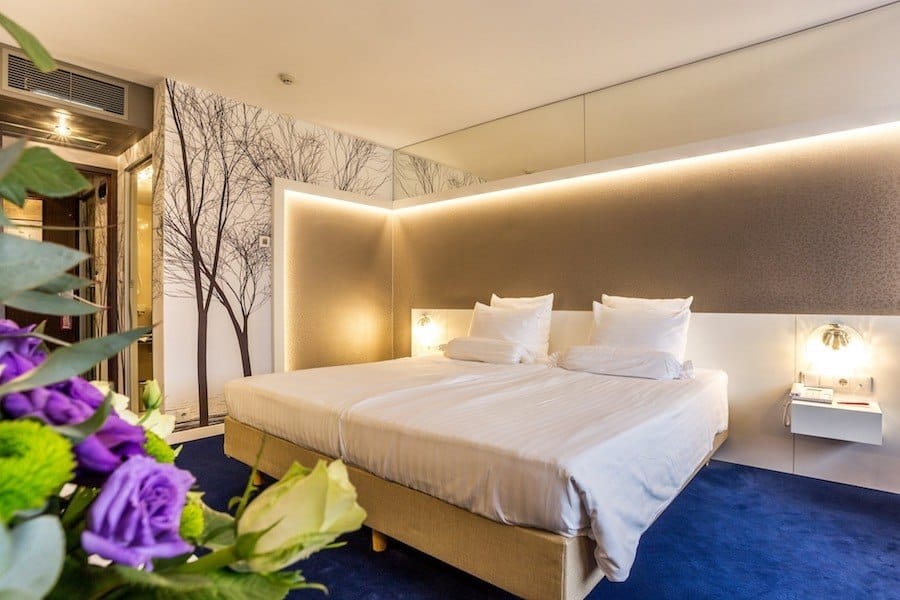 Situated just 750 m from the City Center, the Grand Hotel Plovdiv offers picturesque views of Old Town Plovdiv and the Rhodope Mountains. Contemporary rooms and suites at this top choice among 4-star hotels in Plovdiv are large, spacious, and well-designed. They feature free WiFi and parking, tea/coffee makers, air conditioning, heating, irons, desks, safety deposit boxes, electric kettles, cable TVs with satellite channels, drying racks, and sofa beds.
You'll love your Plovdiv holidays at one of the best hotels in Plovdiv! Guests also have access to a heated indoor swimming pool, sauna, hot tub, steam bath, hair studio, and fitness center. The Maritza River is close by, and the Kapana district is a km away.
Hotel Jägerhof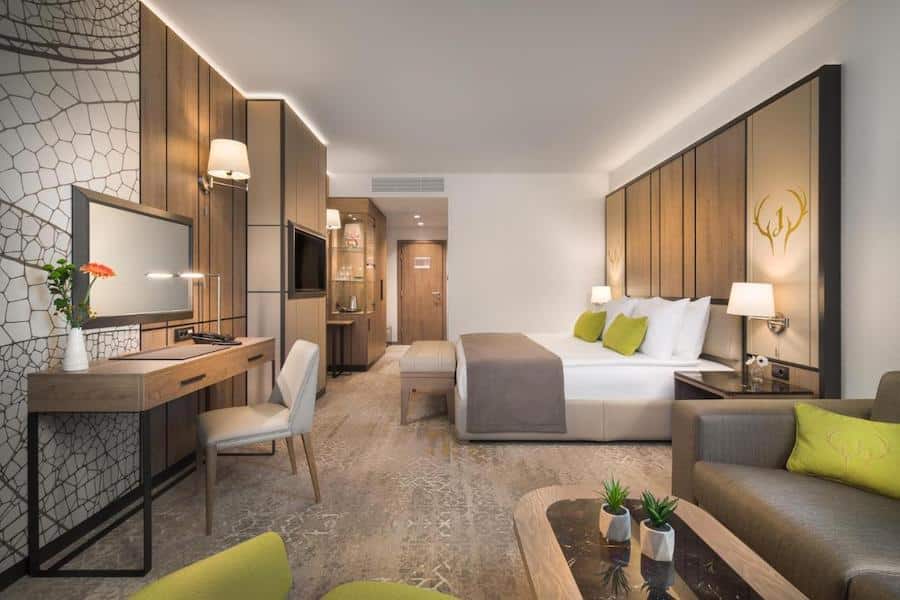 This newly opened, the high-class hotel is modern in design and located a little over half a mile from Plovdiv Plaza.
Soundproof standard rooms, premium rooms, and suites are all incredibly spacious, featuring a cozy seating area and ultra-comfortable beds and flatscreen televisions.
The hotel features an onsite restaurant, a lobby bar, and an a la carte breakfast.
While in Plovdiv, be sure to visit the Brewery Jägerhof, a Bavarian Beer House featuring two main types of beer: Jagerhof Hell (light) and Jagerhof Weiss (white, wheat).
Ramada Plovdiv Trimontium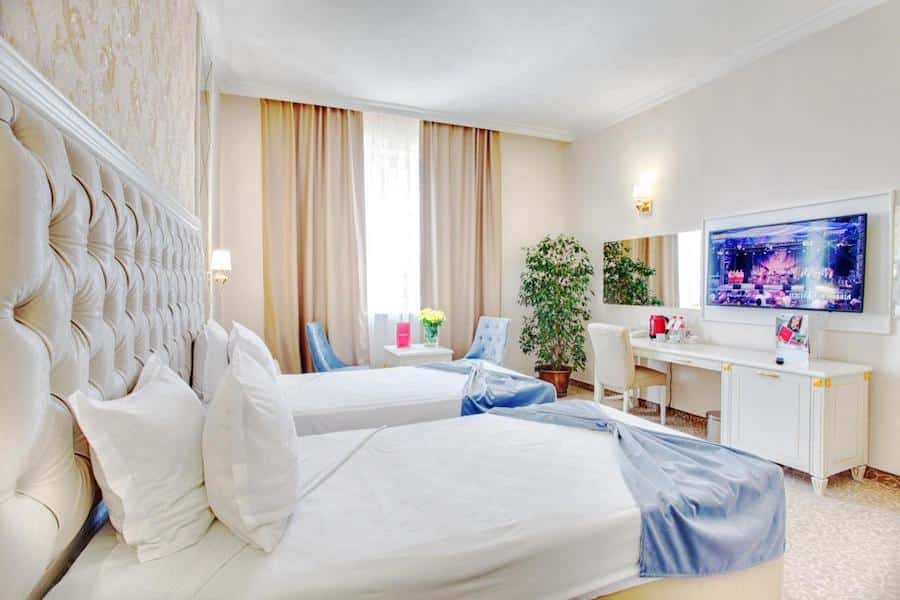 Less than a km from the heart of Plovdiv's Old Town, the Ramada is one of the top Plovdiv hotels to stay at during your stay in Plovdiv. Located close to the Plovdiv, Bulgaria railway station, the Ramada is one of the few Plovdiv luxury hotels viewing the ancient amphitheater.
If you're looking for a comfortable stay in Plovdiv city center hotels, choose the Ramada Plovdiv Trimontium! Rooms and suites are large and spacious and include all amenities and free WiFi. Guests also enjoy access to onsite restaurants and bars, as well as swimming pools, saunas, fitness centers, and massage services. Public parking is possible at a charge.
Best Western Premier Plovdiv Hills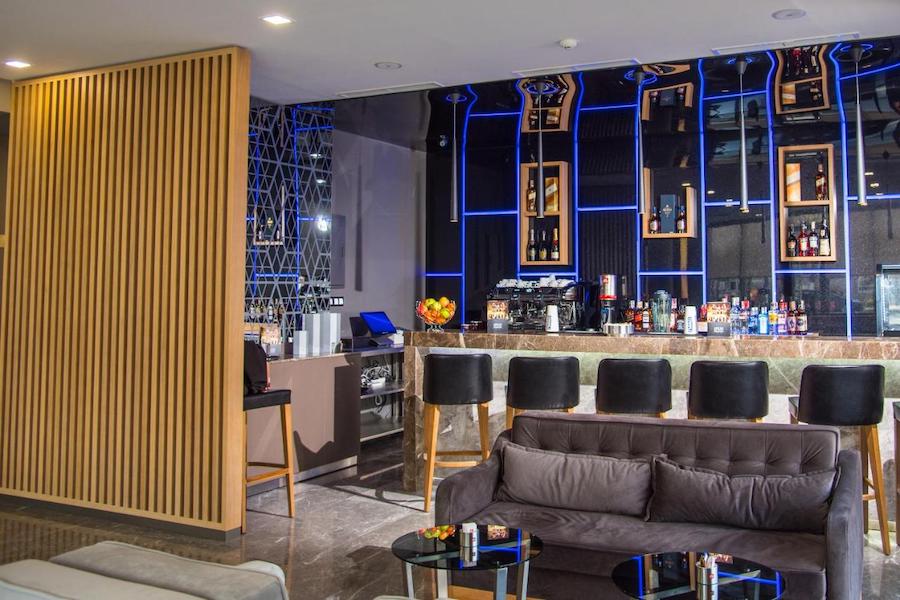 Classy decor and furnishings at this accommodation in Plovdiv greet you as you enter the Premier Western Plovdiv Hills. Elegant rooms and apartments decorated in light colors can accommodate up to 5 guests and are wheelchair accessible.
They include all amenities, refrigerators, minibars, tumble dryers, clothes racks, free WiFi, and onsite public parking. Although the hotel does not have a swimming pool or fitness center, it's a good choice for tourists who will be busy visiting the top sites in Plovdiv!
Landmark Creek Hotel & Spa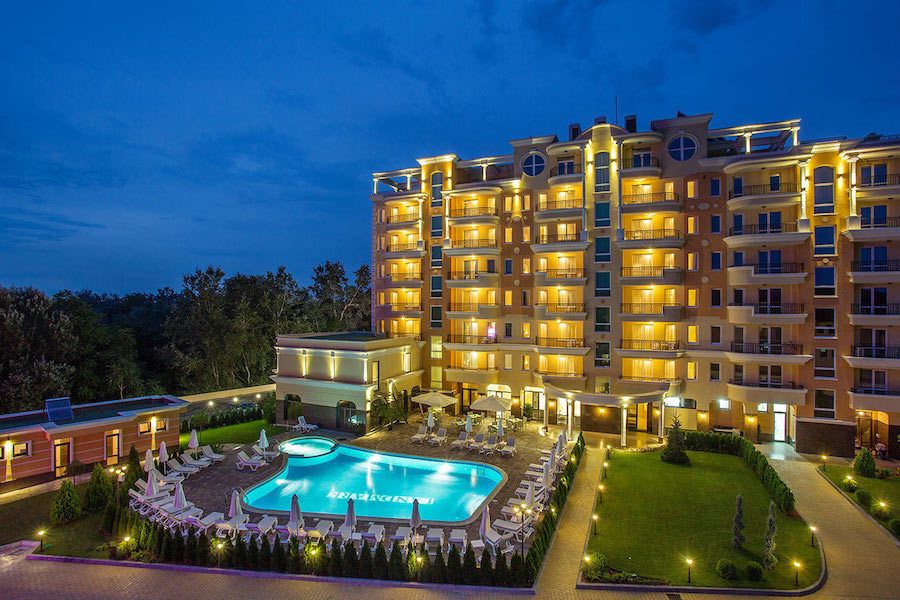 Set in the best area to stay in Plovdiv near the rowing canal and greenery, the Landmark Creek Hotel is about 4.8 km from Old City Plovdiv, Bulgaria. The restaurant with the summer garden serves European, Italian, Bulgarian, and international food. Guests enjoy free WiFi, onsite parking, and access to an outdoor pool, kids pool, fitness center, and a spa with a Jacuzzi and sauna. Massages and spa packages are chargeable.
The rooms at this best hotel in Plovdiv are spacious, have tiled flooring, and range from 23 m² to 43 m² in size. They feature air conditioning, heating, sizeable 40-inch flatscreen TVs, minibars, radios, desks, seating areas, safety deposit boxes, and electric kettles. If you're looking for a setting in tranquil nature with easy access to the Plovdiv city area, this is the best place to stay in Plovdiv.
3-Star Hotels In Plovdiv
When looking at where to stay in Plovdiv, it doesn't have to be luxury or boutique to be great – check out these budget-friendly Plovdiv accommodation options:
Hotel Dafi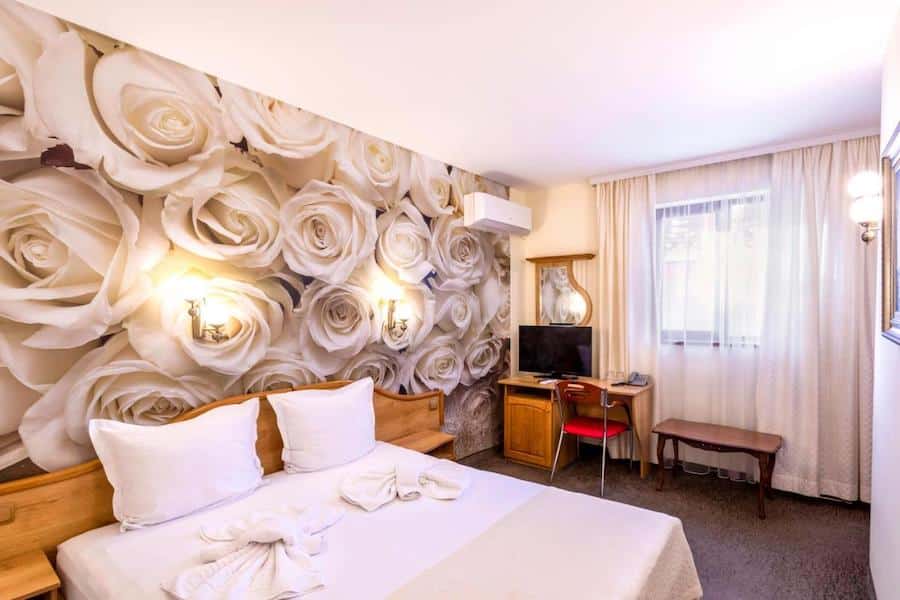 Stylish rooms feature flowery wallpaper and paintings at this top choice among the central Plovdiv hotels near Djumaya Square. The Maritsa River is 200 m from the hotel, while most of the top things to do in Plovdiv, such as the Jumaya Mosque, Roman Stadium, and Ethnographic Museum Plovdiv, are within walking distance. The onsite restaurant serves local and international fare, while the Salad Bar serves luscious, original salads. Many other Plovdiv restaurants and supermarkets are also nearby.
Although Hotel Dafi is one of the 3-star hotels in Plovdiv, it offers colorful and tastefully decorated rooms and suites that include free WiFi, onsite parking, minibars, telephones, air conditioning, heating, desks, flatscreen satellite TVs, desks, and hairdryers. The 33 m² suite has a separate seating area and a lovely round bed that's absolutely delightful! Dafi is definitely one of the best hotels in Plovdiv, Bulgaria, to stay at for an economical yet classy vacation!
Heritage Boutique Villa Flavia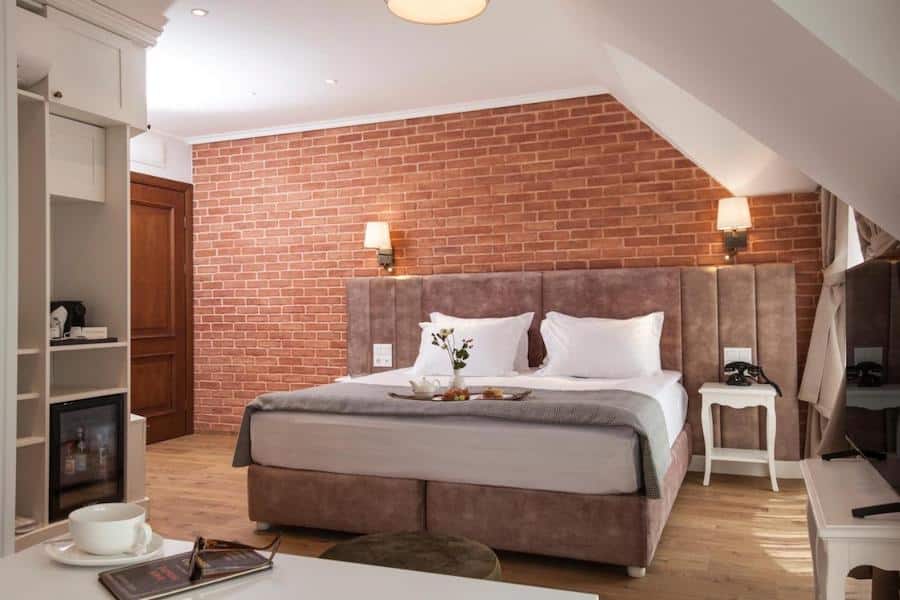 Just steps from the main pedestrian street (Knyaz Alexander I ) and Old Town, this boutique hotel brings guests a fantastic opportunity to live in history. Hidden Roman baths were discovered during the excavation for the hotel and were preserved and opened so guests could walk through them.
The 11 rooms, one suite, and two apartments are styled differently, incorporating brick walls, contemporary furnishings, and custom-made artwork by famous Bulgarian artist Vasil Stoev.
After a day of sightseeing, relax on the rooftop terrace with a breathtaking view of the Ancient Roman Amphitheater, grab a drink in the lobby bar, or escape to the cozy garden (where you can also eat breakfast).
Seven Hills Hotel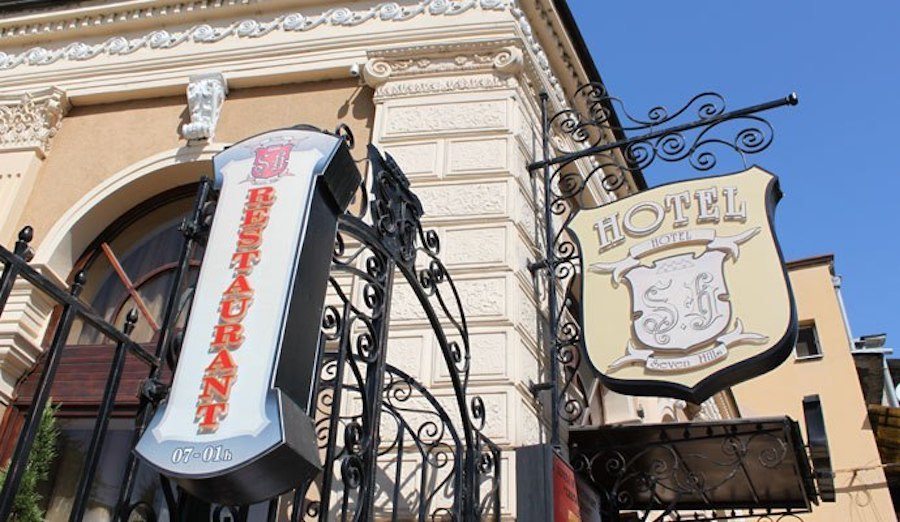 The Seven Hills Hotel welcomes travelers with its traditional-looking exteriors and modern interiors right in the heart of the UNESCO-protected Old Town Plovdiv neighborhoods. The rooms and suites feature wooden furnishings, cable TV, air conditioning, heating, free WiFi, minibars, seating areas, safety deposit boxes, electric kettles, and free parking on site. The junior suite measuring 25 m² is not much larger than the rooms but has a sofa bed to accommodate a third guest.
Seven Hills Hotel is perfect for a budget-friendly trip to Plovdiv, Bulgaria! The onsite restaurant at this cheap accommodation in Plovdiv serves various dishes for daily breakfast; and opens the terrace to dine out in summer. The Maritsa River is 100 m away from this Plovdiv hotel, and most of the best things to do in Plovdiv are within a km walk.
Family Hotel At Renaissance Square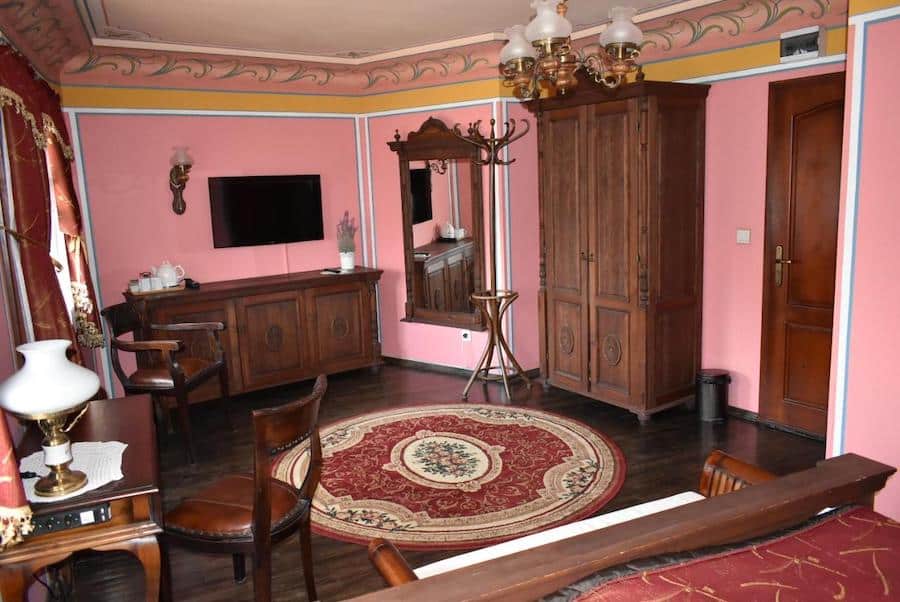 This family-run Plovdiv hotel occupies a restored 19th-century mansion with traditional wooden furniture. Old-world drapes and ceiling lamps, hardwood floors, and walls with hand-painted borders add to the charm of this top choice among the cheap hotels in Plovdiv. The rooms include air conditioning, flatscreen TVs with cable channels, wardrobes, free WiFi, and free onsite parking. Some of the rooms also have balconies with city views. With all the Plovdiv attractions, including the Roman Theatre and Ethnographic Museum, within walking distance, this is one of the best pocket-friendly hotels in Plovdiv!
Hostels In Plovdiv
Cheap and perfect for cost-cutting:
Hostel Center Plovdiv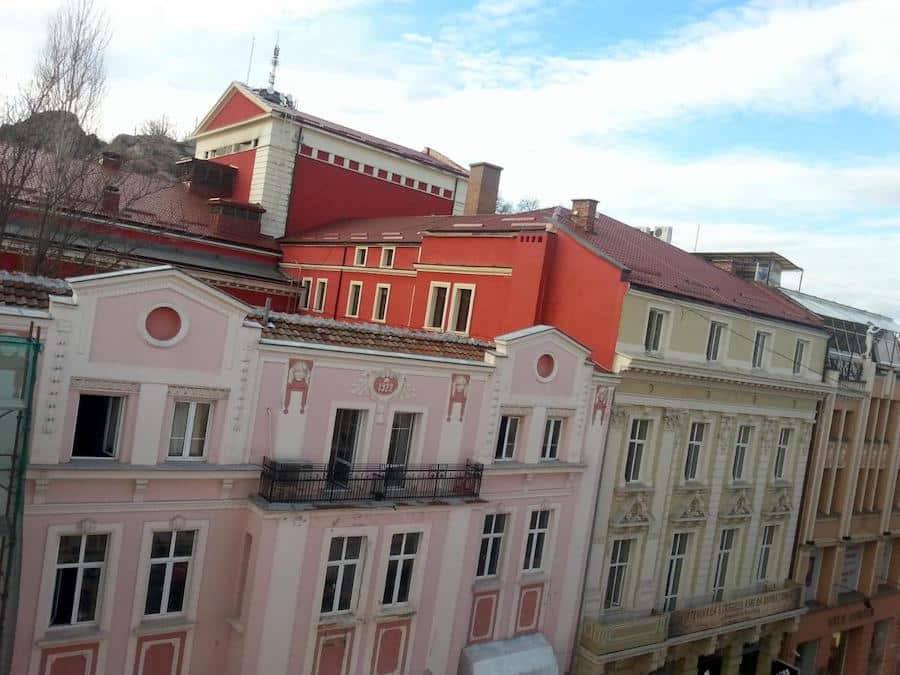 Suppose you're backpacking Plovdiv and looking for one of the cheaper places to stay in Plovdiv. In that case, the Hostel Center Plovdiv is ideally located just 200 m from the Roman Theatre and Plovdiv International Fair. Breakfast is not included, but some of the best restaurants in Plovdiv, Bulgaria, are a stone's throw from the hostel, as are markets, cafes, and supermarkets.
This hostel is okay for travelers who are on a tight shoestring budget! Simple, compact rooms with parquet flooring include heating and free WiFi, while some also have a balcony. The shared bathrooms are along the corridors, and guests also have access to a terrace with city views. Public parking is available nearby. The rooms are located on higher floors, so be prepared to climb the stairs.
Hikers Hostel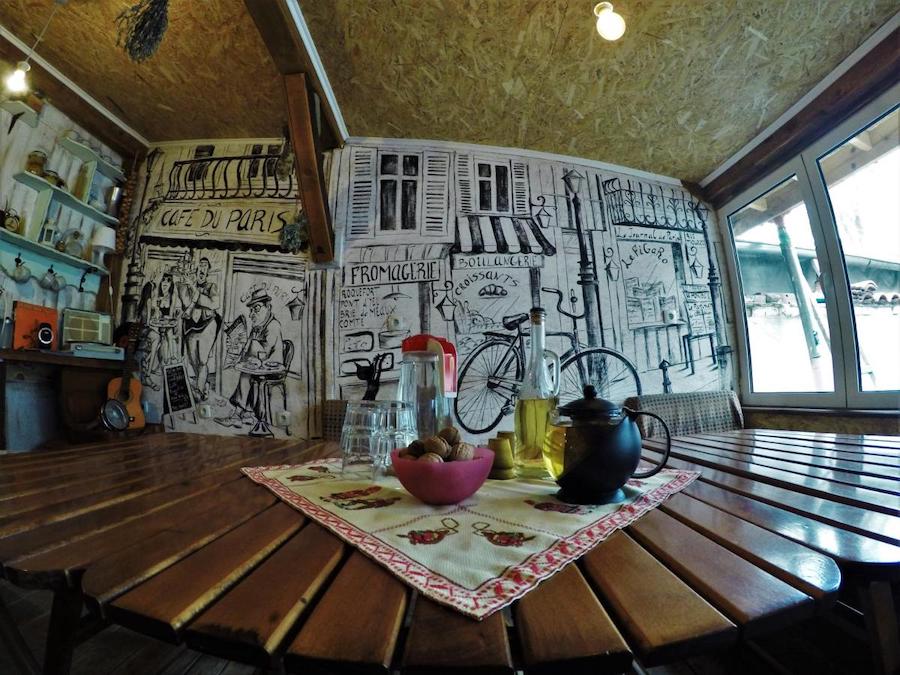 Hikers Hostel is one of the older Bulgarian National Revival style buildings converted to traveler-friendly cheap accommodation in Plovdiv. Guests can choose between private twin rooms on a bed in a dormitory. Rooms include air conditioning, fans, heating, and free WiFi. The dorm rooms also have washing machines with cleaning products.
You'll enjoy your stay at this cheap accommodation in Plovdiv! Guests can access a shared kitchen, but a simple buffet breakfast is also available. A bar is present onsite, and barbecues can be arranged in summer. Plovdiv restaurants and markets are also nearby. When you're not out and about exploring the top sites in Plovdiv, you can relax with a beer under the fig trees in the garden.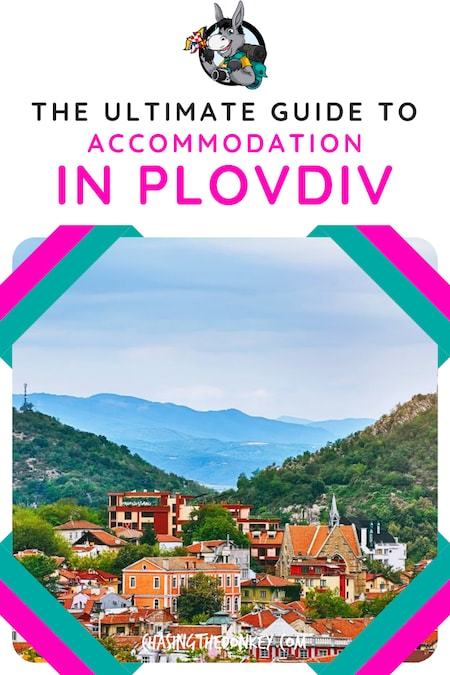 What To Do In Plovdiv, Bulgaria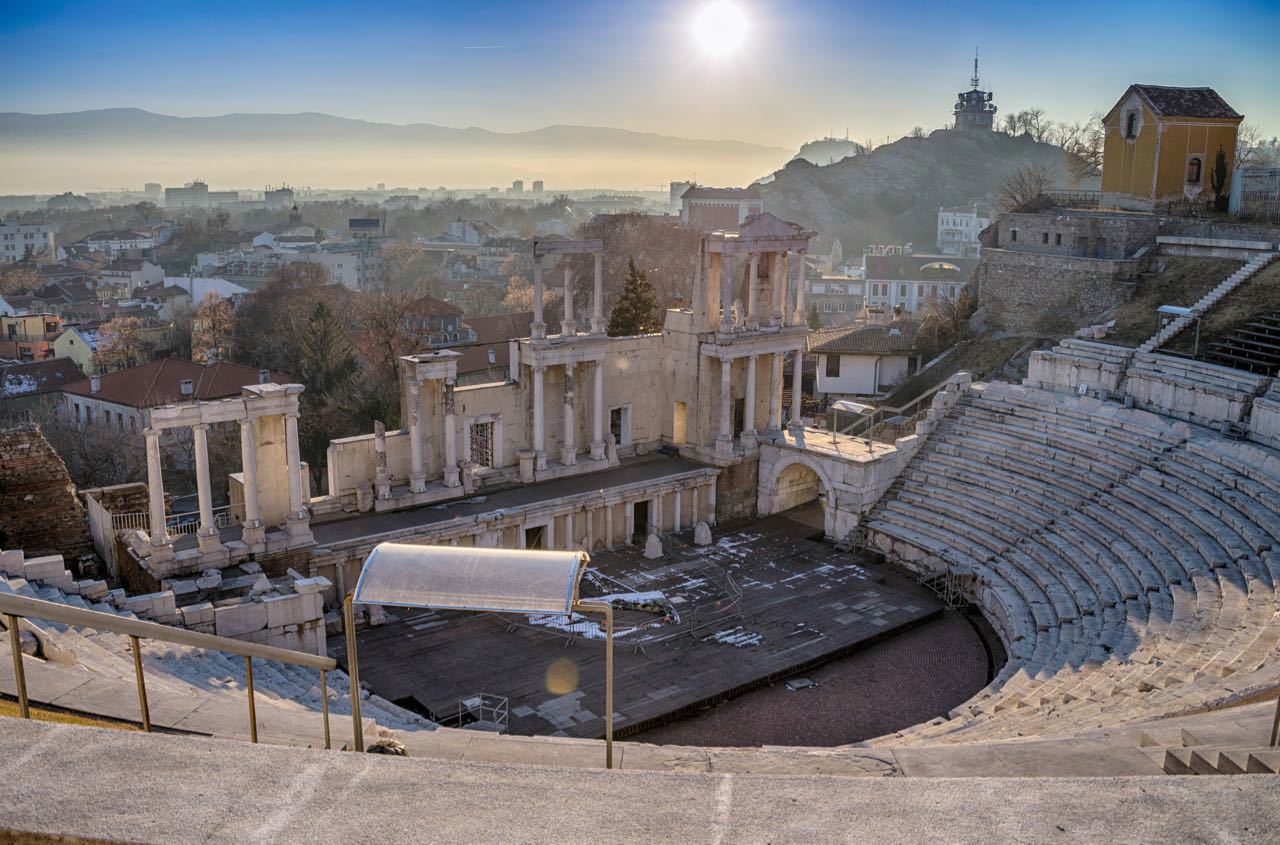 BEST THINGS TO DO IN PLOVDIV
After you've finished looking at where to stay in Plovdiv, next you will want to know what to do there;
See the ancient theatre of Philippopolis, one of the main tourist attractions in Plovdiv
See the excavations of the Roman Stadium from Dzhumaya Square within the Plovdiv city area
See how locals lived in the Regional Ethnographic Museum
Visit the 11th-century Bachkovo Monastery
Explore the 12th-century Asen's Fortress; a must-see when you visit Plovdiv
Walk through the cobbled streets of Old Town Plovdiv
See the clock tower on the hill of Sahat Tepe
Taste Bulgarian fare and drink raki at a local restaurant
See the 13th-century Dzhumaya Mosque that was built over an older Cathedral
One of the most spectacular things to do at night in Plovdiv is to see the weekend light show at the singing fountains in Tsar Simeon's Garden
MORE BULGARIA TRAVEL BLOGS
Chasing the Donkey - Balkan travel blog includes affiliate links. If you decide to make a purchase through these links, we receive a commission without any additional cost to you. We appreciate your support helping to keep this site free. Find our disclaimer & privacy policy here.