Some posts contain compensated links. Please read this disclaimer for more info.
How To Get From Croatia To Greece
Dreaming of a Mediterranean escape with dreamy seaside coasts, enchanted landscapes, mountains, and plenty of outdoor experiences? Then a holiday either in Greece or Croatia could be the answer to all your needs.
But you do not need to pick only one of them, it is quite easy and even affordable, with some sensible planning, to discover both destinations in one trip.
There are direct flight connections between Greece and Croatia and bus routes to also enjoy the landscapes while traveling along the coast of the Adriatic.
Alternatively, you can even drive from Croatia to Greece or vice versa, touching magnificent cities such as Split, Hvar, or Dubrovnik, and then continue your trip towards the rich culture of Greece.
A road trip of this kind will reward you with unique villages that would otherwise remain undiscovered, as well as plenty of opportunities to get to know the local culture, gastronomy, and nature from a privileged point of view.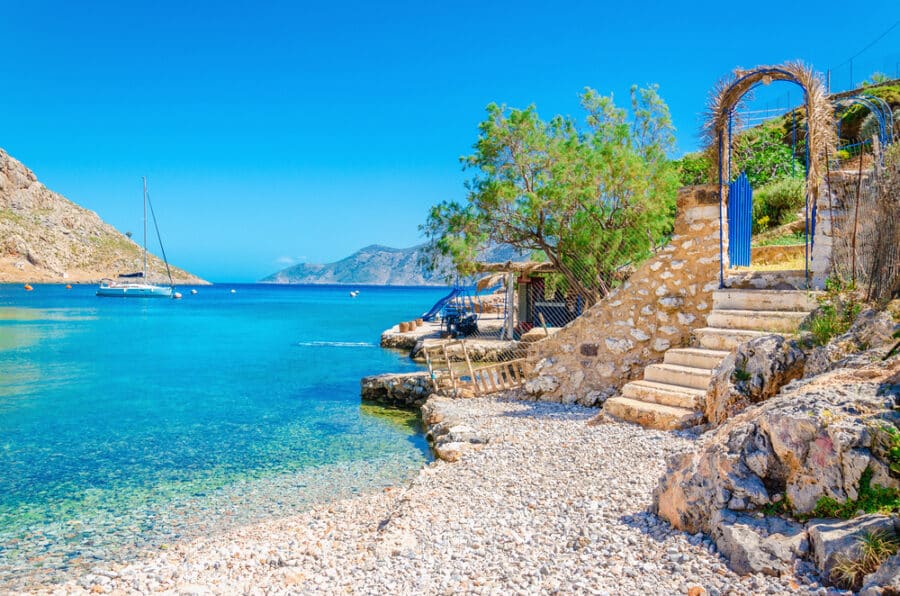 Once you have reached the Greek capital, you can also board a ferry to one of the Greek Islands.
Both of them belonging to the Balkan countries, Croatia and Greece, are relatively close to each other and can easily be combined as a two-country summer holiday destination.
They both boast amazing beaches for a relaxing getaway, as well as remarkable mountain landscapes. If you dream of visiting both countries on the same trio, then all the details regarding how to get from Croatia to Greece or from Greece to Croatia should be among the first things you need to plan to get ready for your adventure.
So, how is the best way to get to and from Croatia to Greece? If you are reaching any of both countries with an organized charger or package holiday, then head to the posts where I discuss the best things to do in Greece and the best beaches of Croatia, for instance.
However, if you are an independent traveler who enjoys the thrill of exploring and creating their own paths, then read on and discover how to quickly and efficiently travel from Croatia to Greece.
Flying: The Most Convenient To Get From Croatia To Greece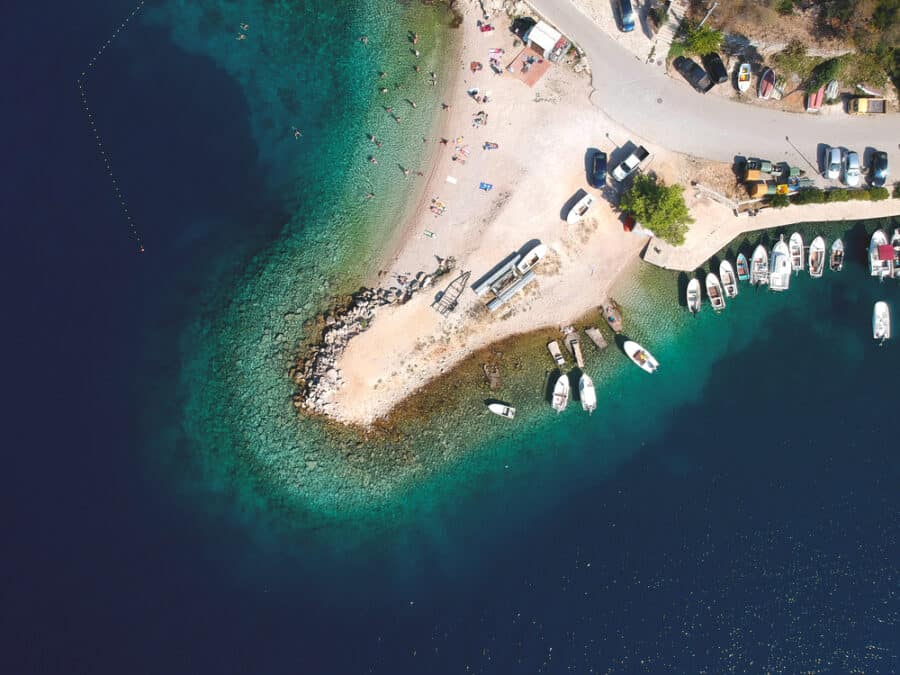 Depending on your budget and timing restrictions, flying can be the most convenient way to get from one country to the other. It could sometimes result in the most expensive option, but since it can save you tons of time, it is an excellent idea to take the time to do the maths.
Sometimes paying a bit more could earn you almost a whole day that you can use to get to know your destination better or with a more relaxed pace.
Independent travelers can book one of the several direct flights that link Split with Athens, either flying with Croatia Airlines or Aegean Airlines. Both companies operate several flights during the week, and the frequency usually increases during summer, holidays such as Easter or Christmas, and during some bank holidays.
As a matter of fact, both countries are pretty close to each other and offer excellent city break opportunities for a short weekend away.
If instead, you want to travel from Athens to Dubrovnik (or the other way round, of course), it can be a good idea to book a direct flight with Croatia Airlines. Probably the fastest route is the one that connects Zagreb to Athens.
The two most famous low-cost carriers in Europe, EasyJet, and RyanAir connect Greece to a plethora of other European destinations, so it is always a good idea to check on their websites for offers and seasonal ticket deals. Other companies covering the route Greece-Croatia include Eurowings, Lufthansa, Transavia, and Air Serbia.
Taking layovers and waiting times in the airports, flights from Croatia to Greece can take anything from 4 to 6 hours, and sometimes even more!
Bus And Train Travel For A Longer But Cheaper Connection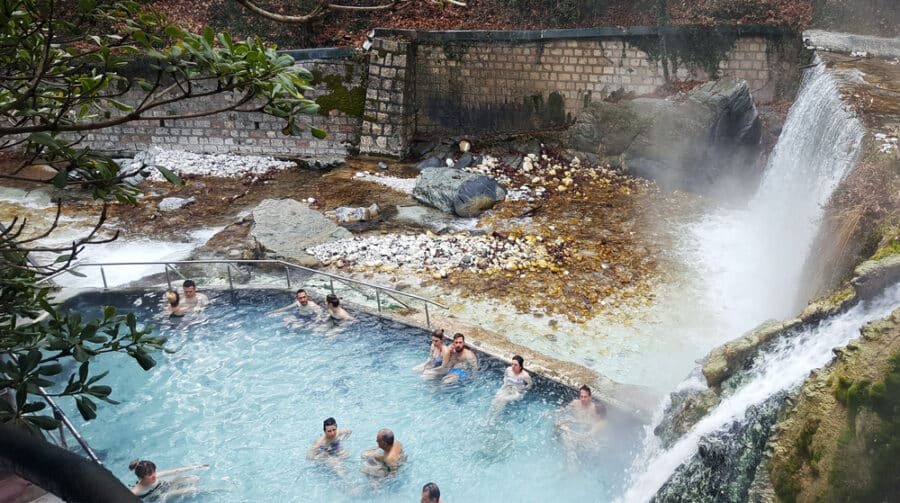 If budget is somewhat limited and time is not a problem, bus travel can offer unique sightseeing opportunities and exponentially reduce costs.
However, it is important to remember that no direct buses are connecting Croatia to Greece. It will be necessary to do some research to cross from one country to the other, traveling via North Macedonia or Serbia.
As an alternative, it is possible to travel from Dubrovnik through Montenegro and Albania to finally reach Thessaloniki or even Athens, with a few more hours on the road.
The route Zagreb – Belgrade is probably a great option offering beautiful landscapes and a reasonably smooth ride. Bus travel from Croatia to Greece can take anything from 20 to 30 hours, depending on your final destination.
The same applies to train travel, maybe faster than buses, and certainly much more comfortable, especially if you have more luggage than recommended however there are no direct and convenient train connections.
Unfortunately, Greece not long ago stopped all international train travel so it will be necessary to change trains at the border and even combine short traits bus travel to reach the different stations or crossing points.
This is probably the less convenient way to travel from Greece to Croatia, but…we agree, it still remains the most romantic way of travel in Europe, which currently needs a bit more organization.
Keep in mind that daily trains run from Zagreb in Croatia to Belgrade in Serbia. So this will be the best route to plan; once in Belgrade, you will need to change trains and travel to Thessaloniki in northern Greece, where you can either spend some time or directly jump on another bus to move on to the capital.
Once in Athens, you can also reach any other point in Greece or get to the ports of Piraeus, Rafina, or Lavrio to get so some of the Greek Islands.
Both from Thessaloniki and Athens, there are trains and buses to take you to other lesser-known regions in the country.
Car Travel From Croatia To Greece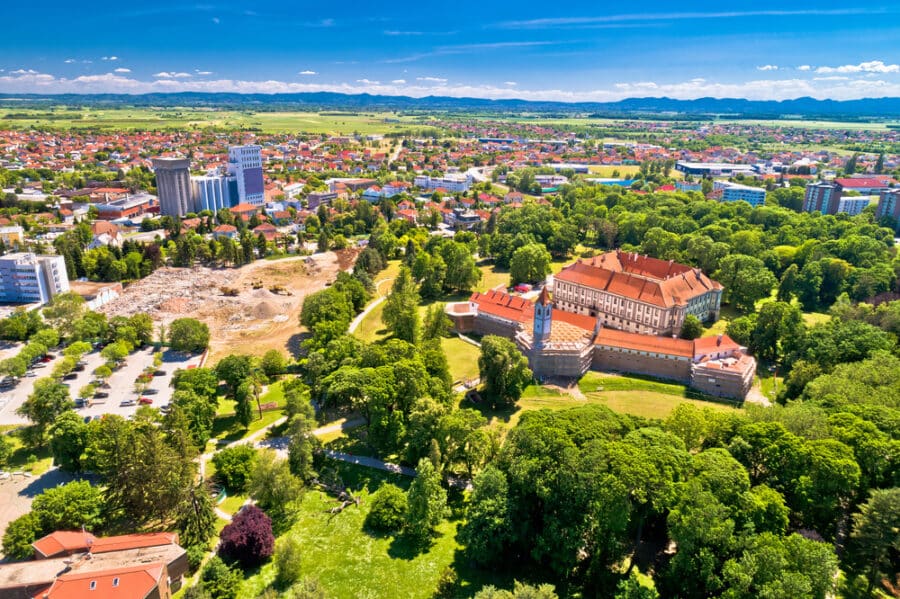 The direct distance between Greece and Croatia is about 837 km long; however, a driver will have to be on the road for about 1478.8 kilometers.
If you still want to experience some on the road travel but prefer to do it on your own, driving from Croatia to Greece can be a great way to discover the Balkans' geography and history.
A trip from Croatia to Greece by car can take from 14 to 20 hours, depending on the stops you make on the way, while prices will range between €150 to €300 depending on road tolls and the kind of engine your car has.
Ferry Travel From Croatia To Greece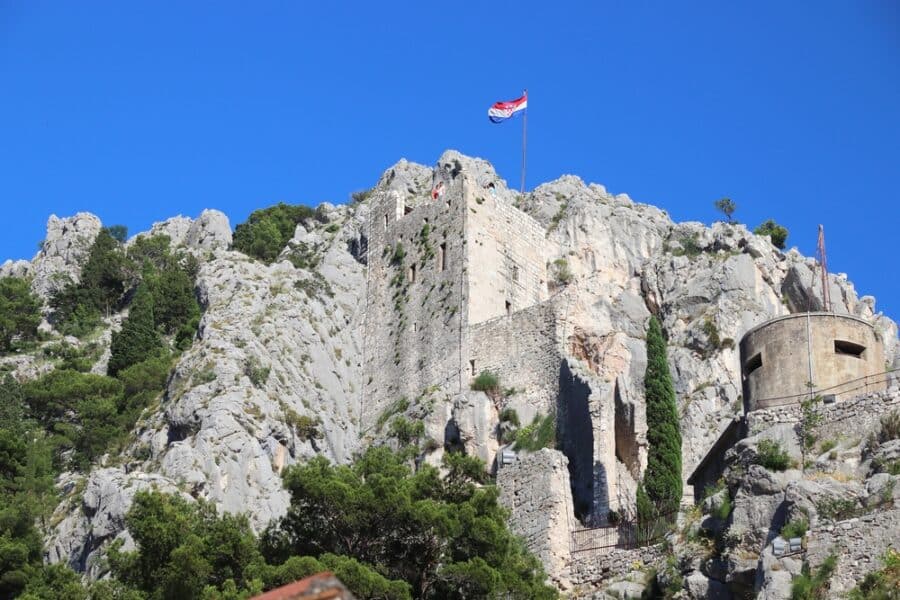 Just as it works for buses and trains, direct ferry travel from Greece to Croatia is still something that we are dreaming of in the Balkan area.
Unfortunately, there are no direct ferries operating from Croatia to Greece, so it will be necessary to take a detour via Italy, perfect if you also want to visit the country or if time is not a critical factor.
The best route that takes you from Croatia to Italy via ferry is the one departing from Dubrovnik and reaching the southern town of Bari.
Once there, you will need to change boat to get either to Patras or Igoumenitsa, on the Greek coast. From here, Athens can be reached either by train or bus.
The most important Croatian ferry company, Jadrolinika, is a sure bet; however, other companies connecting both countries have daily or weekly vessels covering the route.
Check the timetable in advance and book quite ahead of the departure day in order to get better fees and seats on the ship. Remember that Croatia is one hour behind Greece, so checking the timetables carefully will undoubtedly help you avoid some unpleasant surprises.
Another ferry route is the one leaving from Zadar in Croatia, connecting with the Italian port of Ancona and changing boat to Patras.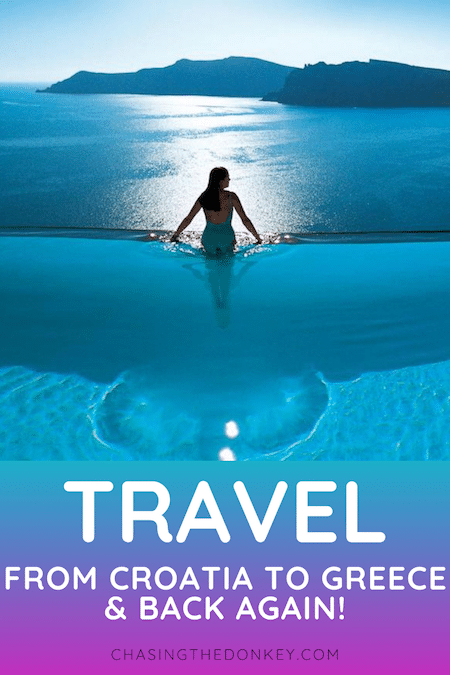 Convenient Accommodation At The Points Of Departure And Arrival
You will not find elegant or luxurious hotels in this list, but a practical series of comfortable, clean, and affordable hotels to spend the night if all you are looking for is a comfy bed and hot shower after a long day on the road or before an early departure.
For a complete list of accommodation options in Croatia check here, or in Greece look here.
If you are looking for a convenient hotel near Dubrovnik Main Bus Station, Apartments and Rooms, Alan offers double rooms with balconies over the sea. The accommodation is also conveniently close to the International Airport.
Instead, if you are looking for a place to stay near the Port of Dubrovnik, check the convenient facilities of Hotel Petka. The rooms feature comfortable beds, and there is a rich buffet breakfast that you can take advantage of before departure.
Another good hotel near the International Airport of Dubrovnik is Airport Garden Apartments; the property also offers a free shuttle service to reach your flight on time.
Hotel Cool Zagreb Airport is located in Velika Gorica, 1.5 km from Zagreb Airport, and it has excellent reviews from travelers.
Another airport with connecting flights to Greece is the Croatian Airport of Zadar; however, there are not many hotels in the area, most of the accommodation options are villas that only offer longer-term rental. So the best thing to do in this case is to stay closer to the sea.
It is much easier to find a convenient hotel near the coast of Zadar. For instance, Hotel Belvedere, which also offers a convenient airport shuttle service, is a comfy and well-rated place to stay if you are catching an early flight from Zadar Airport or if you are arriving in town late at night.
If you prefer a place to stay near Belgrade Main Bus Station, check the premises of Design Hotel Mr. President Garni, featuring air-conditioned rooms with satellite TV and a shower with a bathrobe and slippers.
Piraeus City Hotel is a convenient place to stay if you are departing from the Port of Piraeus, in Greece, ideally located to catch an early morning ferry to any of the Greek Islands
Instead, check this article if you're looking for the best neighborhoods to stay in, Athens, and even close to the Port of Piraeus.
You can discover convenient accommodation in Thessaloniki here, look for hotels near the station or the airport according to your needs. Since both are huge cities, public transport will be of great help to get to your port of departure in almost no time.
Suppose you are looking for a comfortable and inexpensive hotel to spend the night near the Port of Ancona, Italy. In that case, you can either check the premises of Ankon Hotel, an affordable 3-star hotel close to the railway station, or check the rooms at Residence Degli Aranci, only steps from the port.
Instead, suppose you are departing from Bari. In that case, you can have a good night's sleep at Best Western Executive Business Hotel, just steps from the Port of Bari, offering convenient facilities with sensible prices.
Share