If you want to travel between Italy and Croatia, you could fly. It's an easier option, takes far less time, and is probably relatively cheap if you can find a good deal. But where's the fun in that?
The most scenic, and perhaps the most relaxing, way to get between Ancona and Split is to take the ferry.
Ancona is a city in the Marche region of Central Italy on the Adriatic coast. You will find amazing beaches and plenty of history here, including Fontana del Calamo and the Arch of Trajan. But if you can travel to another location during one vacation and see even more, that's a good thing, right? In that case, why not venture over to Split?
Split is a large city in Dalmatia, sitting pretty on the Adriatic coast and packed with amazing beaches, history, and gastronomy. It is the second largest city in the country, so there is more than enough to keep everyone occupied.
So, how do you take the ferry from Ancona to Split?
TRAVEL COMPANIES WE USE AND TRUST
Ancona To Split Ferry General Information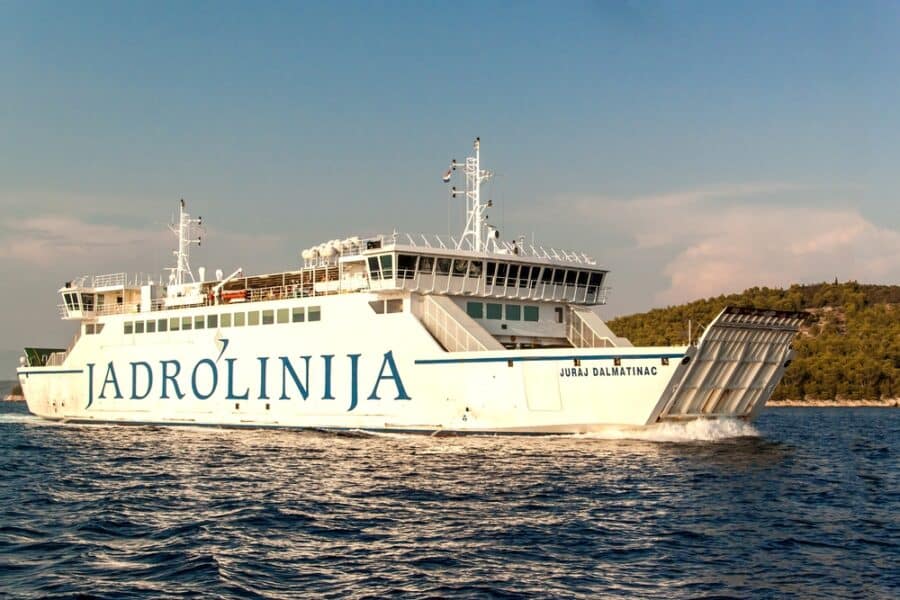 Two companies offer a service between Ancona and Split – Jadrolinija and SNAV.
Jadrolinija is a service that operates all year round; however, more trips are offered during the summer than the winter months, and crossings may be canceled at short notice due to bad weather conditions.
Tickets can be booked online or directly from the port, but it is best to book ahead of time, if possible, to avoid disappointment, especially during the summer months. On average, there are around ten crossings per week.
Jadrolinija Ferry Crossings
Jadrolinija offers a year around service between Ancona and Split and also provides car and passenger ships with onboard entertainment.
Crossings take between 9-11 hours, depending upon weather conditions. It's possible to pay extra for a cabin so you can rest during the crossing, with two or 4-berth cabins on offer. If you don't want to pay for this, you can also purchase a reclining seat in the public area for extra comfort. Ships have children's play areas, restaurants, shops, and coffee bars.

SNAV Ferry Crossings
SNAV operates ferry crossings between Ancona and Split between the months of April and October only. The crossing time is 11 hours.
Onboard you will find a snack bar, restaurant, bar, shop, and a cinema. You can book a 2-4 berth cabin or a reclining seat in the public area. There are also suites on offer, with separate living and sleeping areas.

Split To Ancona Map