Written by Roger Wellington from Wet Nose Escapades: A Yorkie's Guide to Healthy Dog Travel. He blogs about his nomadic canine life and teaches dog "pawrents" how to travel with their dogs.
Are you looking to travel to Croatia with a dog? The good news is that it's not hard to take your dog to Croatia. Plus, the country is very dog-friendly!
Regardless of what mode of transportation you choose, you'll need to fork out a bit of cash and time to complete the process depending on your country of origin. Fortunately, Croatia does not require quarantine for dogs upon entry, given that all requirements are met.
Requirements For Dog Import Into Croatia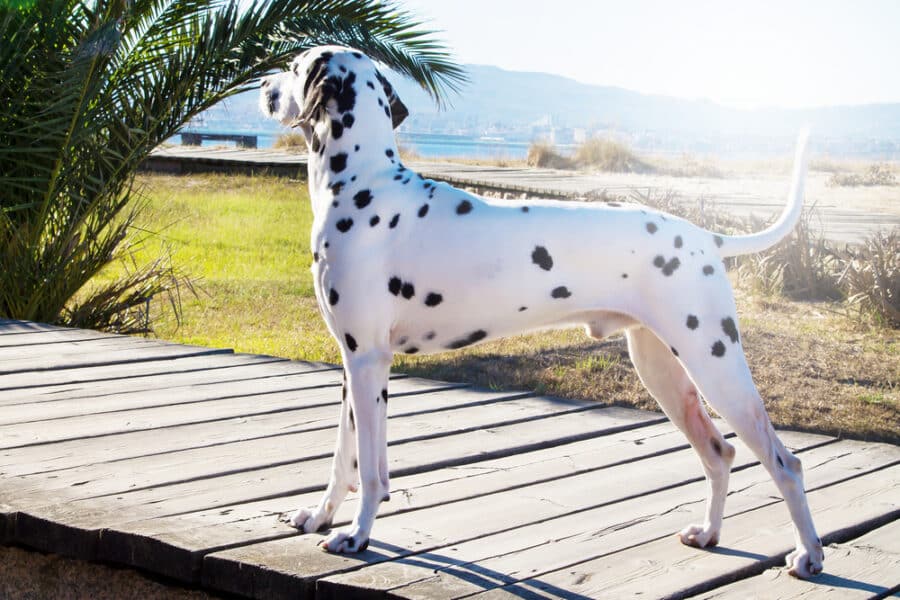 Microchip
If you haven't already done so, you must microchip your dog – first and foremost. Microchip implantation can be done at any accredited veterinary clinic for a small fee, ranging from 25 to 80 USD (or even cheaper in other parts of the world). A microchip is a unique, permanent I.D. tying your dog to your name and contact information. Microchipping your dog isn't just required for international dog travel, but it's also crucial in responsible pet ownership.
The size of a grain of rice, the scannable microchip is permanently implanted underneath your dog's skin. Essentially, the microchip helps reunite dogs with their families if they ever become lost. Even if you're not traveling with your dog internationally, you should consider having your dog microchipped since it's the best way to retrieve your contact information.
The standard for international dog travel is the ISO-compliant 15-digit microchip, which is also used in Croatia (along with the rest of Europe). If you're unable to attain a 15-digit microchip for your dog, then you must travel with your own microchip scanner. For instance, veterinarians in certain countries may only have a nine or ten-digit microchip available.
Rabies Vaccination
After microchipping, the next step is to vaccinate your dog against rabies. The rabies vaccine must be administered AFTER the microchip implantation, NOT before. Otherwise, your dog will need to be re-vaccinated. Since my humans didn't intend on taking me abroad initially, I had to get vaccinated again after being chipped.
However, the good news is that both the microchip and vaccination can occur on the same day, saving time and another costly vet visit. Bear in mind that the vaccination must be given at least 21 days BEFORE your dog enters Croatia. Even though the minimum age for dog entry is 15 weeks or 105 days, I do not recommend traveling internationally with your dog until he or she is at least one year old.
If your dog is already microchipped AND vaccinated against rabies, then you just need the rabies vaccination certificate or vaccination record handy.
Veterinary Health Certificate
In addition to having your dog microchipped and vaccinated against rabies, Croatia requires a completed E.U. Health Certificate by an accredited veterinarian. Of course, this sounds like it can be done during the same visit as the microchip and rabies vaccination. However, this all depends on your veterinarian (as we know, not all veterinarians operate the same way since some will charge more than others or require additional visits).
As for me, I had to make three separate visits to the veterinarian:
microchip implantation followed by rabies vaccination
health check-up for the veterinary health certificate, and
pick-up of the completed and signed certificate
Could the vet have done everything all in one visit? I'm pretty sure. Ultimately, it just depends if they're willing to make it happen without charging the extra visits. Since I paid for an office visit each time (NOT including the work done), you can only imagine the costs for each visit. And, yes, the veterinarian also charges to complete the health certificate. Nothing is free!
If your dog has any pending health issues, be sure to address them with the veterinarian before booking a flight. Since air travel can be stressful for dogs, it's best to get the green light from your veterinarian that your dog is healthy enough to fly.
Before visiting the veterinarian, make sure you print out the correct health certificate based on your country of origin. Also, you should confirm that the certificate is for the non-commercial transport of animals.
Forms
For U.S. travelers, you can access the printable forms from the APHIS USDA website.
For Canada travelers, you can access the printable forms from the Canadian Food Inspection Agency website.
For U.K. travelers, you must take your dog to an accredited veterinarian to get an animal health certificate. Starting January 2021 to reflect Brexit, the only new requirement for travel to Croatia /E.U. for first-time travelers is the use of an animal health certificate rather than a pet passport issued in Great Britain. You can still use a pet passport issued in an E.U. country or Northern Ireland.
Endorsement Of Veterinary Health Certificate
For U.S. and Canada ONLY: Upon obtaining the completed E.U. Health Certificate from the veterinarian, you must get the paperwork endorsed by your local APHIS Veterinary Services Office (U.S.) for 38 USD or Canadian Food Inspection Agency (Canada) for 20 CAD. Your dog must arrive in Croatia or the E.U. within ten days from the date that the USDA Accredited (U.S.) or CFIA Accredited (Canada) Veterinarian endorses the health certificate.
Since I was in Los Angeles at the time, I made my way to the Los Angeles Animal Import Center (LA AIC) right after the veterinarian visit. Located in El Segundo near LAX (Los Angeles International Airport), this endorsement office is one of two offices in California (the other one is in Sacramento, 6 hours away in Northern California). Although I anticipated a painful DMV-type experience, my total wait time was only around 20 minutes on a random Tuesday.
I brought the rabies certificate, a copy of my flight reservation, and the E.U. Health Certificate requiring endorsement. The clerk briefly glanced over my paperwork, stamped the certificate, and I was on my merry way! During pre-pandemic times, you could do a walk-in and wait in line in El Segundo. However, since the pandemic, endorsement services are by appointment only.
Once it's stamped, the E.U. Health Certificate is valid for travel within the E.U. for up to 4 months (or until the rabies vaccination expires, whichever comes first)!
E.U. Pet Passport
For travelers already traveling or living in the E.U., your dog can get an E.U. Pet Passport, in which the only requirements are microchip implantation and rabies vaccination. A European Pet Passport is an official document required for travel between E.U. countries for animals. It contains a description of your pet, ownership contact information, microchip identification number, vaccination records, and the issuing veterinarian's contact. You can obtain a European pet passport for your dog from any authorized vet once you're in the E.U.
If you plan to travel to Croatia or E.U. with your dog frequently, you should consider exchanging your completed E.U. Health Certificate for an E.U. Pet Passport. Since pretty much any accredited veterinarian in the E.U. can issue an E.U. Pet Passport, you don't need to be super picky with the selection. The Pet Passport especially comes in handy if you plan on returning to Croatia or the E.U. with your dog in the future. If you have time, this rather quick visit to the vet on your trip is well worth the investment and money. After all, the E.U. Pet Passport is valid for ten years or as long as the rabies vaccination is up to date.
The best part is that it's also a one-and-done process. I went to a veterinarian in Budapest, Hungary, to exchange my E.U. Health Certificate for an E.U. Pet Passport for less than USD 20. That's right – TWENTY BUCKS! The entire visit took about 15-20 minutes. With an E.U. Pet Passport, I can now kiss all the complicated paperwork goodbye and return to the E.U. whenever I want. The flip side is that you'll have to get your paperwork updated after the 4-month expiration if you choose not to get a Pet Passport.
High Rabies Countries Only
For travelers coming from high rabies countries, the process gets a bit complicated and lengthier. After the rabies vaccination, your dog must wait a minimum of 30 days before taking a titer test by an accredited veterinarian. Dogs can only enter Croatia 3 months AFTER the date of titer. High-risk rabies countries include but are not limited to Bali, Bangladesh, Belarus, China, Thailand, Peru, Montenegro, Guatemala, Korea (North and South), Turkey, and South Africa.
Even though I returned to Dubrovnik after a month in technically high-rabies Montenegro, I was never asked for any of the paperwork! And yet, this seems to happen more often than not when traveling throughout Europe – not just from my personal experience, but from other dog travelers as well. Nevertheless, I do NOT recommend skipping steps in hopes of getting lucky. For the sake of your dog, don't test your luck! Catch an immigration officer on a bad day, and your dog could suffer some severe consequences.
TRAVEL COMPANIES WE USE AND TRUST
Dogs Banned From Entry
While I don't believe any dog or breed is naturally "aggressive" or "dangerous," Croatia does ban bull terrier-type dogs and their crossbreeds. This ban includes the Staffordshire Bull Terrier, American Staffordshire Terrier, and Miniature Bull Terrier. Except for bull terrier-type dogs with pedigree (as recognized by the Kennel Club in the International Canine Organizations (FCI)), these dogs may not enter the country, including in transit and temporary stay.
Dog-Friendly Transportation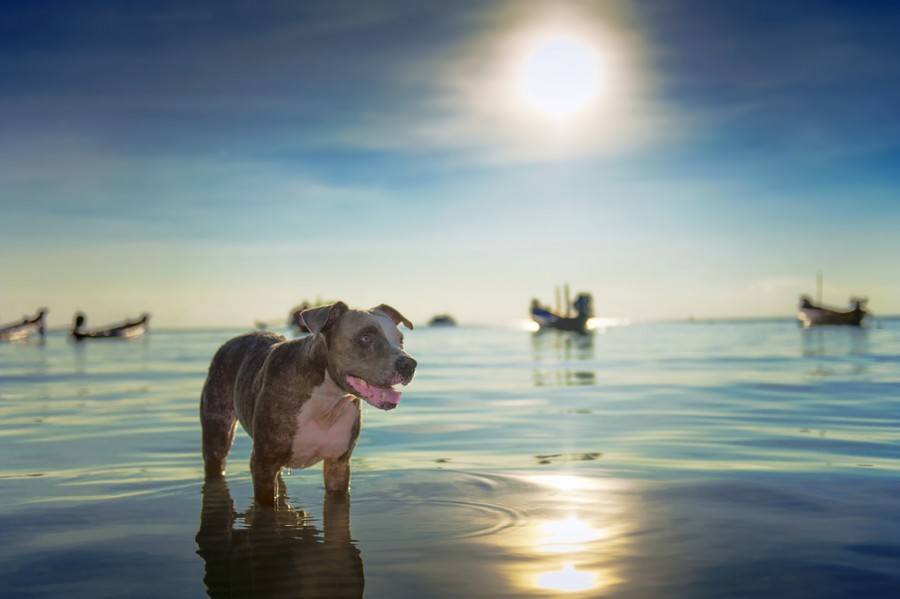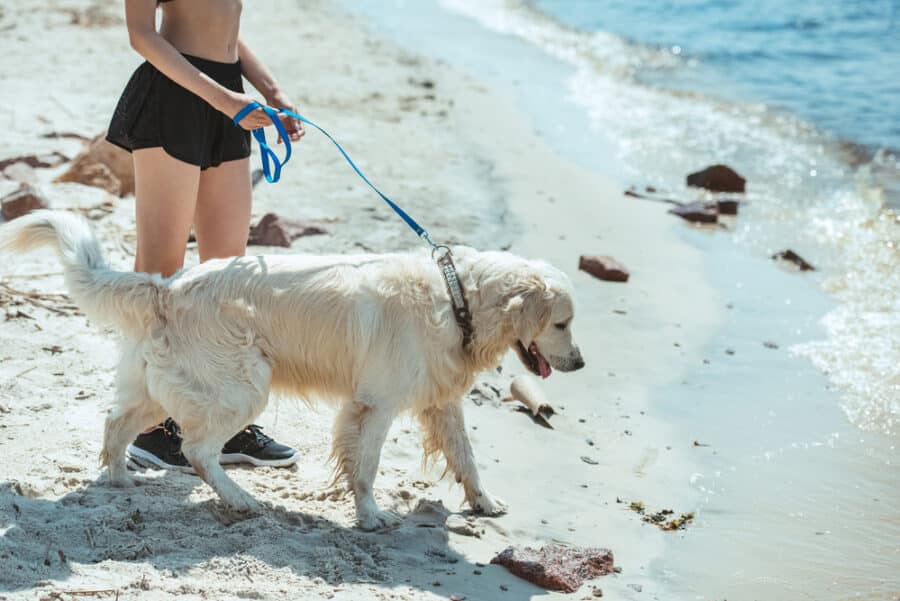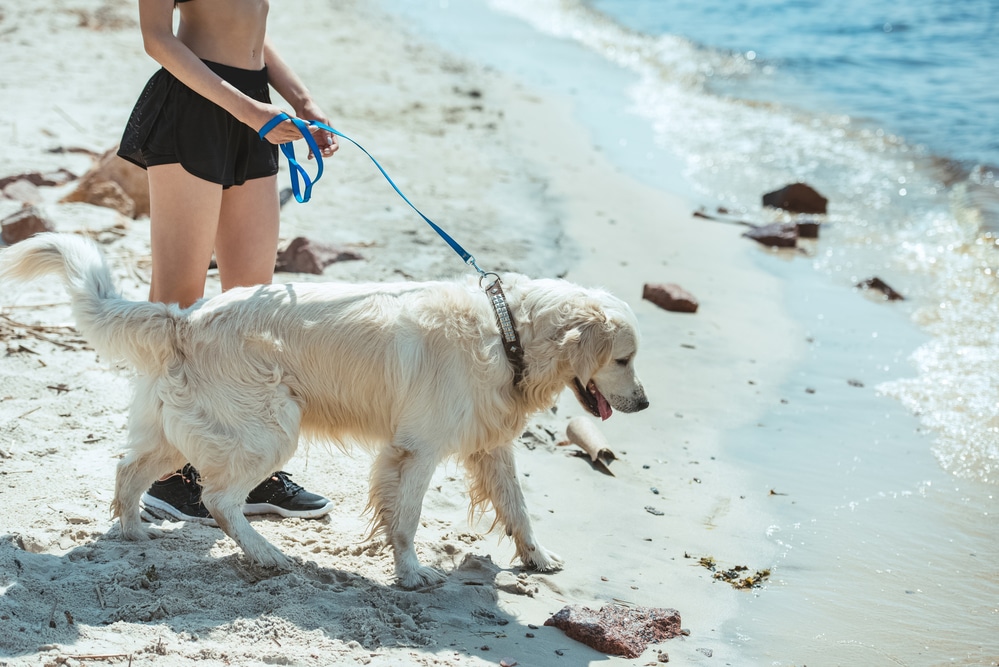 Flying With Your Dog In Croatia
Flying your dog to Croatia is possible! Most European airlines welcome small dogs in-cabin within continental Europe for a small fee, typically well under 100 EUR.
I flew into Dubrovnik from Rome via Alitalia for 80 EUR. Croatia Airlines, the country's main airline, also allows small dogs in the cabin for 150 HRK (approx. 24 USD depending on the current exchange rate) + VAT (25%) on domestic flights, 50 EUR on flights within Europe, and 70 EUR on flights outside of Europe. If you're coming from the U.S. or Canada, then you will have to pay anywhere between 125-200 USD for your dog's cross-continent in-cabin flight.
Since most airlines only allow two pets per flight, be sure to add your dog to your reservation online or over the phone as soon as possible.
Now, what's considered a small dog? Ultimately, the size or weight limit depends on the airline. As for Croatia Airlines, dogs should travel inside a carrier or bag with dimensions not exceeding 115 cm/45.27 inches total.
In case of accidents or spills, the dog travel carrier must come with a water-resistant bottom. BUT, the real catch is that the maximum weight of the carrier AND your dog must not exceed 8 kg/17.64 pounds. As a seven lb. dog traveling in a 3.4 lb carrier, I can fly in-cabin easy peasy. Nonetheless, this can be a real problem for bigger dogs. Except for E.U.-recognized service dogs, dogs unable to fly in-cabin must fly in the cargo hold with checked-in baggage. For your dog's safety, I do NOT recommend cargo unless this is for a long-term move.
Catching The Train With Your Dog In Croatia
If you're already in E.U., taking the train to Croatia is the easiest way to enter the country with your dog. I've taken my fair share of trains in and out of the country – from Ljubljana to Zagreb and then from Zagreb to Budapest. Not to mention, it's a super convenient way to travel within the country. Dogs up to 30 cm (equating to 11.81 inches) in height can travel on trains FOR FREE as long as they're inside a carrier (or travel bag) or be able to sit on your lap. As you can imagine, such dimensions are for a small dog.
If you are traveling with a dog taller than 30 cm in height, then you must purchase a discounted ticket at the station (typically 50% of the original fare). Your dog must also be leashed, muzzled, and travel with up-to-date vaccination records.
On a sleeper coach, you must pay to reserve a bed in the section for your dog even though dogs are disallowed on the bed that you've purchased specifically for them. :( In addition, dogs are banned from dining coaches except for E.U.-recognized service dogs, who are always allowed on board for free regardless of size. One passenger is allowed to bring one dog (non-service animal).
Hope you enjoy traveling to Croatia with a dog!