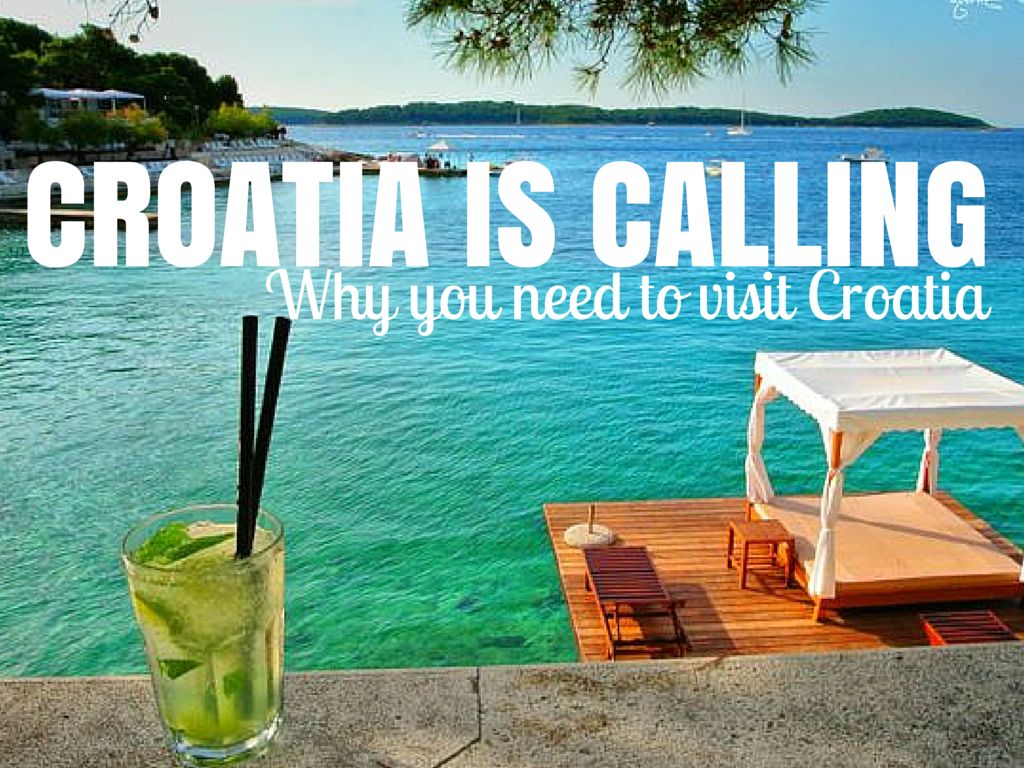 What You'll Find On This Page
Croatia is Calling: Why You Need to Travel to Croatia
Just a few of the many reasons you need to book a holiday and travel to Croatia!
To Read a Book
There are many beaches and parks to relax and enjoy reading your favourite book. This lady has the right idea!
To Get Lost
You can find this maze in the North Velebit National Park. Just be sure to tell someone where you're going.
To Take a Leap of Faith
Adventurers take note: you can go bungee jumping, skydiving and whitewater rafting across Croatia. We've got Maslenica Bridge (pictured) which is 56 metres high on our radar for this summer.
I bungee jumped Zrce Beach back in 2010. What a rush!
To Try The Local Transport
Embrace a donkey, hold your breath and go. The yearly donkey race is held on Dugi Otok (Long Island) each August.
If a donkey race is not your thing, then do like we did, and jump in a raft and enjoy a sweet ride along the Cetina River near Omiš in Central Dalmatia. Or, if you're near Zadar, then go rafting along the Zrmanja River.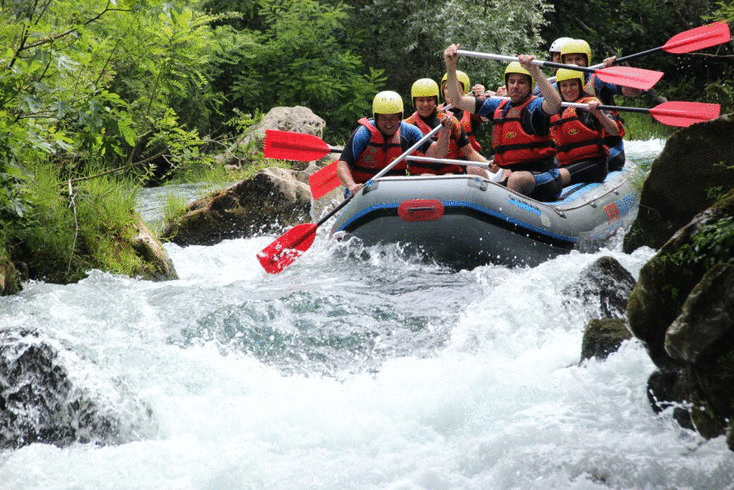 To Take A History Lesson
History has never looked so beautiful in Croatia. Admire 2000-year-old architecture while sipping coffee or shopping at the Roman Ruins, known as The Forum in Zadar.
To Travel Beyond the Coast
There is a side of Zagreb that will be sure to surprise you.
To Fly without Wings
Not for the faint hearted. Be freeeeeeeeee with a ride of a lifetime with Zipline Croatia.
To Rock Out!
Find a hidden spot underground. Manita Pec cave in Paklenica National Park is an exceptional place to start. So too is Strasna Pec on Dugi Otok. Locals say that this cave served as a makeshift habitat for early human inhabitants on the island. Cool huh?
To Go Solo
Croatia has many beaches, national and nature parks so, you can always find somewhere to have some alone time.
To See the Architecture
Head to Stapina, the biggest rock formation in North Velebit National Park.
To Meet the Locals
We're all very friendly, come say hi. If you're in Dubrovnik, go and meet Šime and his parrots – just watch your fingers, I can't vouch for the friendliness of those guys.
To Make Your Mark
Contrary to popular belief Croatia does have sandy beaches as well the impressive pebble-lined ones. This is Saharun Beach on Dugi Otok.
To Reach for the Stars
The Adriatic's azure clean waters are simply amazing. Dive in!
To let the Kids Run Free
One of the most family-friendly destinations you can imagine, we made a kick starter list of ideas for fun things to do with kids in Croatia – and that's just the start.
To Defy Gravity
Ready. Set. Go. This took me a few minutes to pluck up the courage, but here we are jumping off rocks along the Cetina River.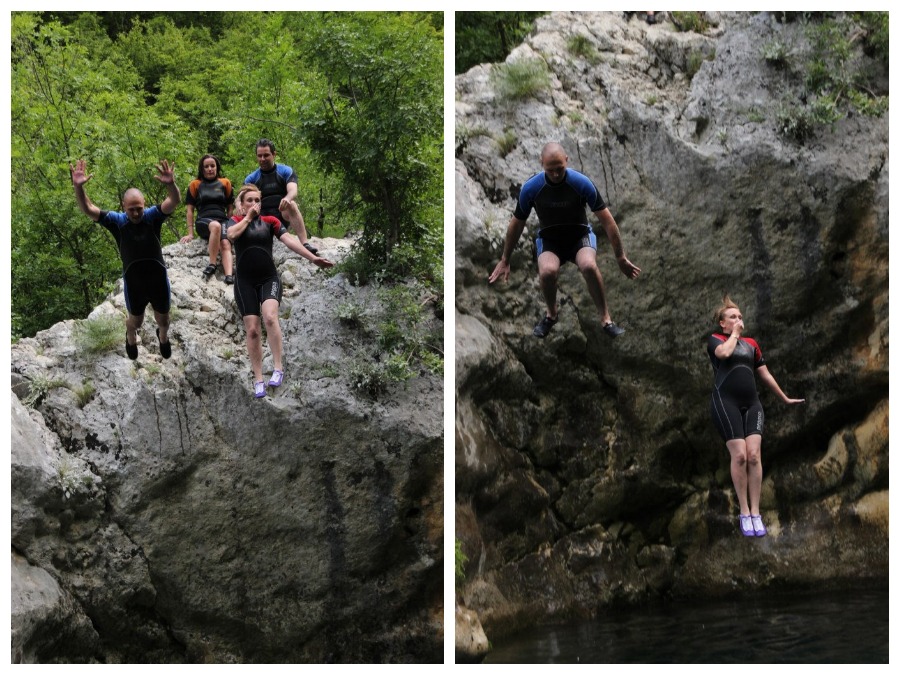 To Walk the Plank
Walk the wooden planks of Plitvice Lakes National Park. The UNESCO site has sixteen lakes linked together with a series of waterfalls.
To Fall In Love
The island of love. The sweet heart-shaped Galešnjak Island
To Visit Kings Landing
Anyone who is familiar with the popular HBO television series Game of Thrones will no doubt recognize this spot without even knowing it. For those of you that don't know its Dubrovnik and its the pearl of the Adriatic. There are a bunch more Game of Thrones filming locations across Croatia – how many do you know?
To Spear a Pig
Not for the faint hearted, and definitely not for vegetarians. Start up a huge fire, add the skewered swine and turn constantly and slowly until its roasted to perfection. Known in Croatian as a Ražanj, you'll find them all over the country. The great news is you can buy it everywhere, and they also roast lamb the same way. It's delicious!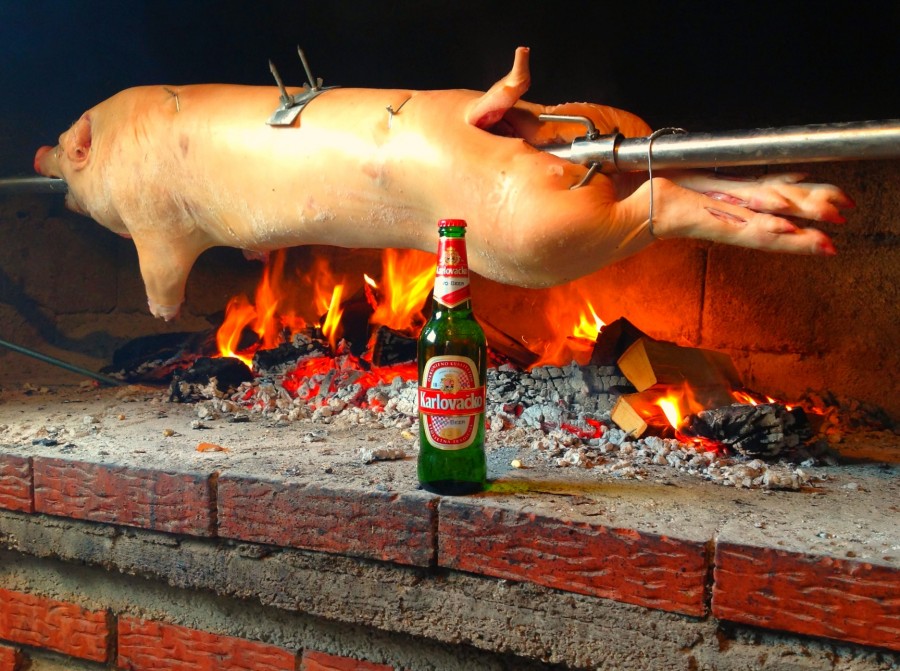 To Chase Tail
Croatia has 1777 km of coastline and 1246 islands and islets, meaning there is no shortage of places to dive and chase tail!
To Just Hang Out
Why not head inland and check out some of Croatia's rivers. This is the crystal clear Cetina.
To Learn a New Style Of Clubbing
In the city of Krapina around 70 neanderthal remains were discovered. They  have a museum in Krapina dedicated to the story of the Neanderthals, which is one of the oldest archeological sites where remains of neanderthals were found in Europe.
To Get High
Why not take to the skies and get an aerial view? Try paragliding, skydiving or fly between islands on a seaplane.
To Walk With The Dead
Mirogoj Cemetery is one of the largest cemeteries in Europe and is also recognised as one of the most beautiful. Mirogoj Cemetery is actually more than a cemetery. It is a place where architecture, art and history come together in beautiful landscaped gardens.
Croatia is The Spot to Go Fishing
Croatia has 1246 islands and islets so why not spend a week and sail the Adriatic and explore them yourself. This is Gaz Island, which is part of the Brijuni Archipelago.
While You Are on Vacation in Croatia, be Sure NOT to… 
Don't Mess With An Alka Knight
The historical Sinjska Alka event was inscribed onto the UNESCO Intangible Cultural Heritage List in 2010 and is celebrating its 300th anniversary this year. 
Don't Stop Eating
You can start with this Istrian Pancetta & Kobasice, and finish with any Croatian Recipe of your choice.
Don't Get Caught By A Pirate
In the 12th century the Pirates of Omis were one of the most powerful and fearsome pirates on the whole Mediterranean Sea. Nowadays you will see a replica pirate ship or two but the Omis Pirate spirit lives on!
Don't Miss A Sunset
Take your pick of any one of these 41 photos of sunsets in Croatia, all of which are guaranteed to spark your wanderlust.
Don't Get Caught With Your Pants Down
And if you do, make sure it's on one of Croatia's many nudist beaches.
Don't Chicken Out Of Trying The Local Cuisine
The guys over at Secret Dalmatia Blog showed us how to eat a mouse. Eating this little critter is an ancient tradition, said to have been a popular appetizer with Roman emperors. Will you dare try it? If not why not try some snails!
Don't Forget To Go To The Beech
In the Paklenica National Park, you'll find this Beech forest. Can you believe Paklenica is just 40kms from Zadar?
Don't Let The Big One Get Away
You can go fishing up and down the Dalmatian coast. We even have the amazing Bluefin tuna. Sashimi anyone!
Don't Get Sunburnt
Be sure to stay sun safe, or you'll end up looking like this lobster we ate at Konoba Opat, Kornati Islands. Konoba's are scattered all over Dalmatia and typically serve local meals prepared using traditional techniques.

Don't Break The Glass
On some days the Adriatic is so still its like a big piece of glass. You can see all the way to the bottom.
Don't Get Your Hands Dirty
Let someone else do it for you. When it comes to food, truffle is royalty. The Istrian White truffle grows underground and is in season from September to January. Visit any restaurant in Istria during this period and they will have a variety of pasta dishes where they shave the luxurious white truffle all over it.

Don't split without visiting Split
Split is Croatia's 2nd largest city and the largest in Dalmatia. The city is centred on the famous 1700 year old Diocletian's Palace which sits right beside the Adriatic. Spend hours at a café on the Riva and watch the world go by.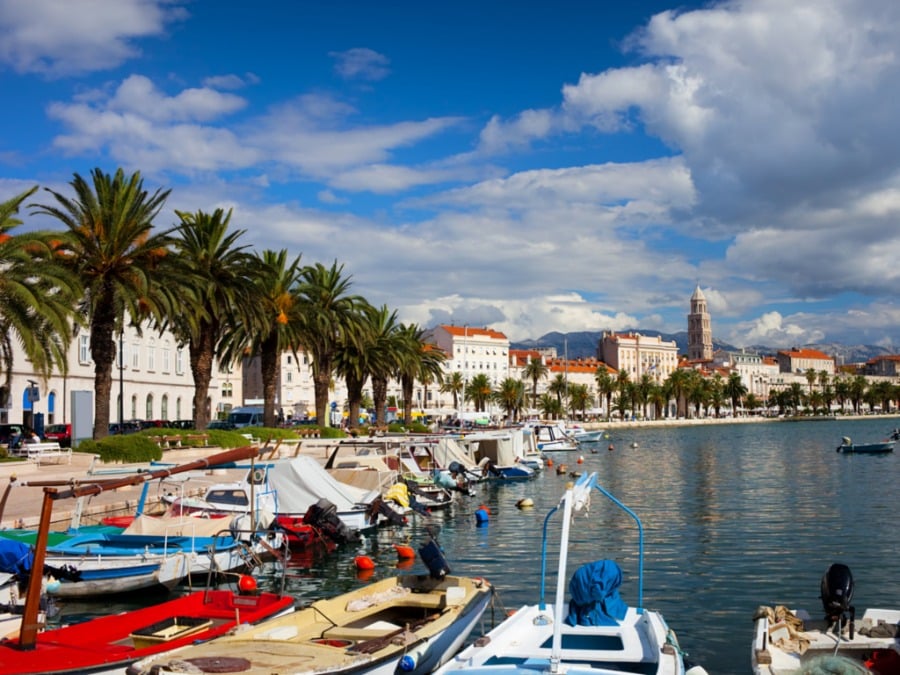 Don't Get Into A Fight
Or you may have to face your opponent here! The Pula Arena was once the site of Gladiator fights and was built in the 1st century. Today it's used to host summer events such as film festivals and concerts.
Don't like rules? No matter, these are all made to be broken – just enjoy Croatia your way.
Main photo credit: Davor Strenja Photography
Want More Ideas For Things To Do In Croatia?
Pin It For Later!