You can't be in Starigrad Paklenica and not be captivated by the Velebit Mountains – it's commanding. To appreciate the mountains, you need to get up close and personal, so we got up close and boarded a Landrover Defender and headed up, up, and up into the mountains for a thrilling off-road adventure in the Paklenica National Park.
Thanks to the hard-working efforts of the men under orders of the Austro-Hungarian King Franz Joseph, who painstakingly created the roads through the Karst landscape, we were able to spend 5 hours up in the Velebit Mountains, Croatia.
We stopped every 20-30 mins for photo opportunities and stood in awe, breathing in the crisp mountain air—the perfect family-friendly vacation activity.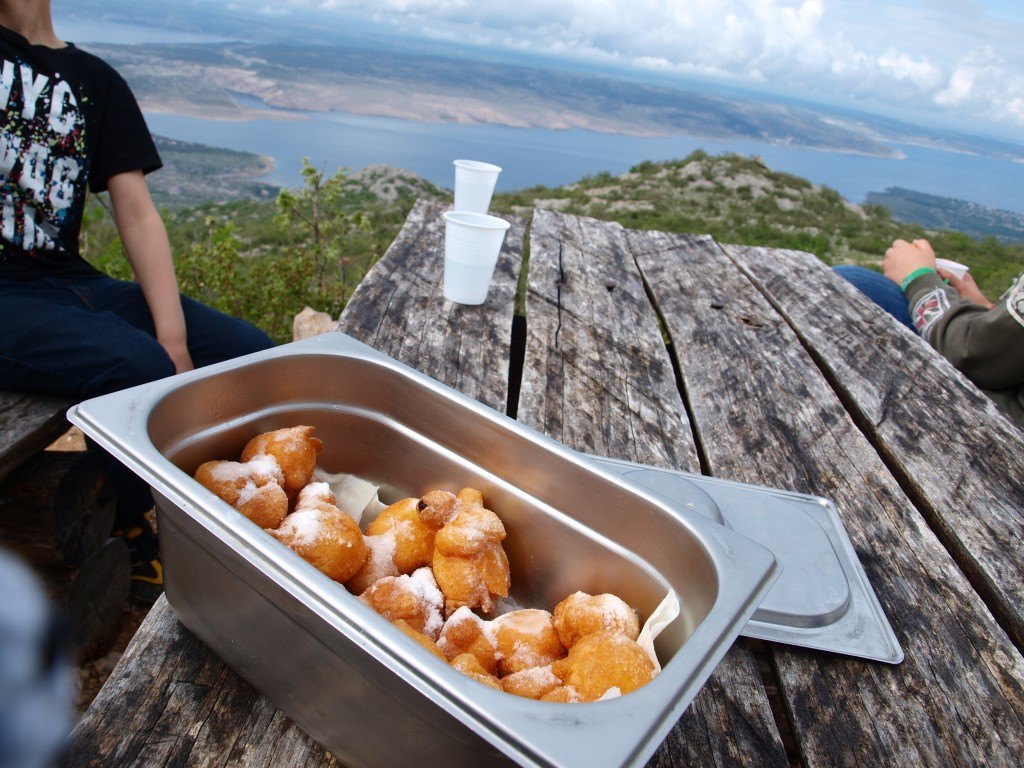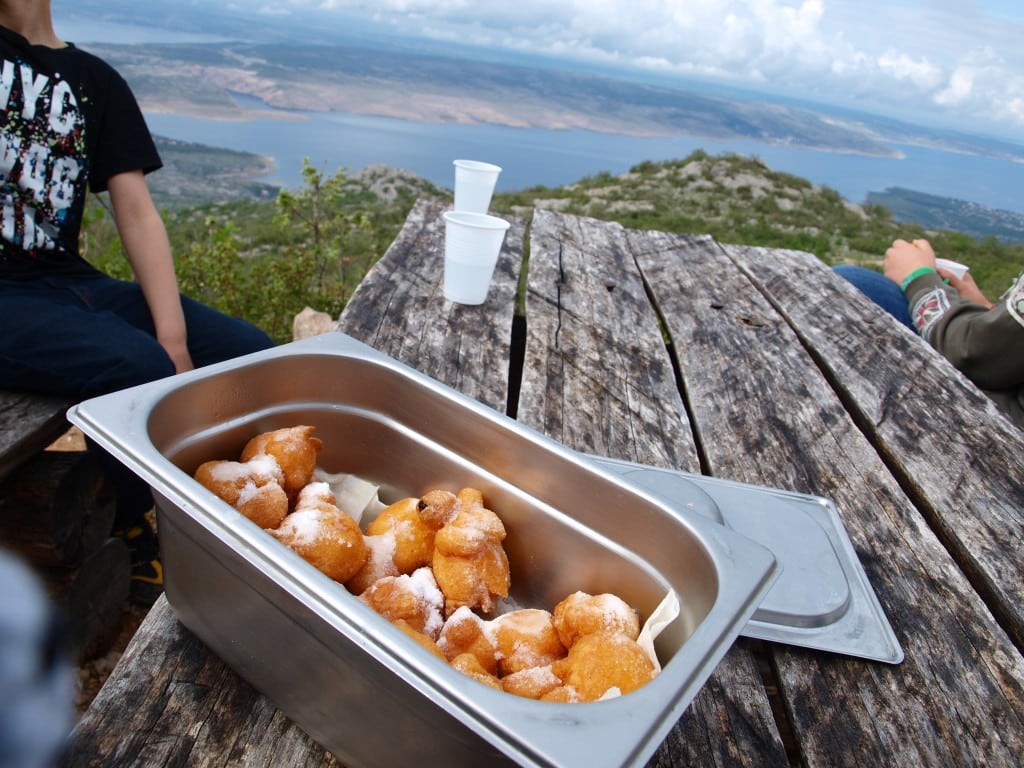 One of the stops we made early on was overlooking the town of Starigrad Paklenica, where our hosts provided morning tea of freshly made fritule (Croatian fried dough with icing sugar) and a Croatian liquor made from grape skins, known as rakija.
At 20 months old, the baby donkey sat in his car seat, mesmerized by the beauty before him. Typically unhappy in the car, he loved every minute of the off-road adventure.
Driving slowly by necessity means you have plenty of time to peer out your window into the distance and imagine just how harsh life in the mountains was those hundreds of years ago when the roads were being cleared for those who called Starigrad Paklenica home.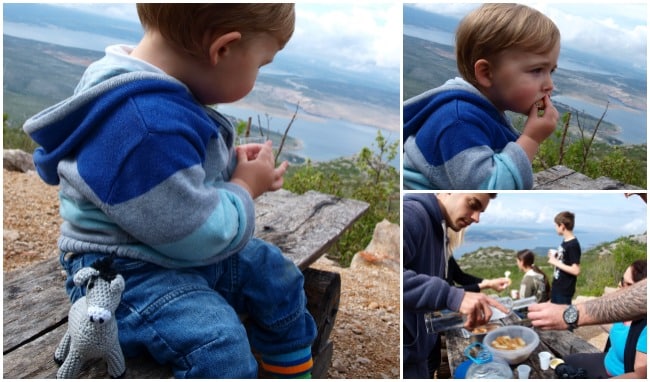 About an hour into the journey into Paklenica National Park, we could see a valley down below us where the rocky view changed to a luscious green pasture. With my window rolled down to take a photo, I noticed some movement in the far corner of the field.
Our guide said the area was known for wild horses and that owners of properties also kept a few cattle here. As we wound slowly down the road, it became clear that the black and brown blurs were, in fact, a herd of galloping horses.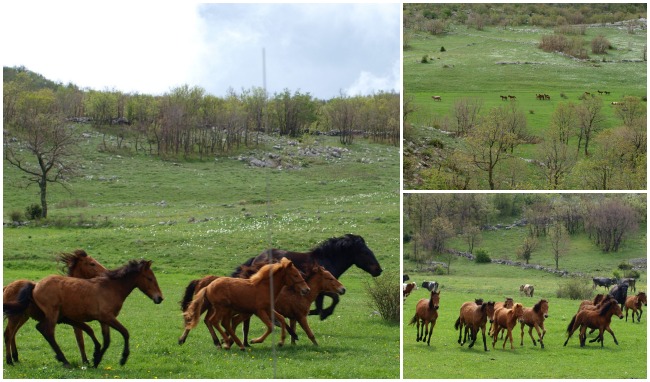 I frantically began clicking on my camera, but I could not get a clear shot with the Jeep bumping around. We continued and came to a stop just meters from the herd. Out of the corner of our eyes, we saw a striking black stallion chasing a much smaller brown colt.
Click, click, click went my camera, but I had the wrong lens on the camera, which I needed to change. As I did, the stallion circled our Jeep in laps, nipping and biting at the colt. Our guide said in his years of doing the photo safari, he has never seen such an impressive sight.
The horse display enthralled us for five spine-tingling minutes before the stallion managed to chase the herd away. The black victor trotted back, looking very pleased with himself before biting a cow on his way to nibble on his patch of grass.
Being out in the wide-open, surrounded by the Velebit Mountains and the wild horses putting on a fabulous show for us is a moment I soon won't forget.
The safari continued, but sadly the clouds obscured so much of the views, and then it began to rain. Not just a little, quite a lot!
We came across the charming St. Franjo's Church built in the classical style made from stone. With the rain pouring down, we raced under its protective awning and enjoying a pre-prepared lunch of cheese, meats, and wine.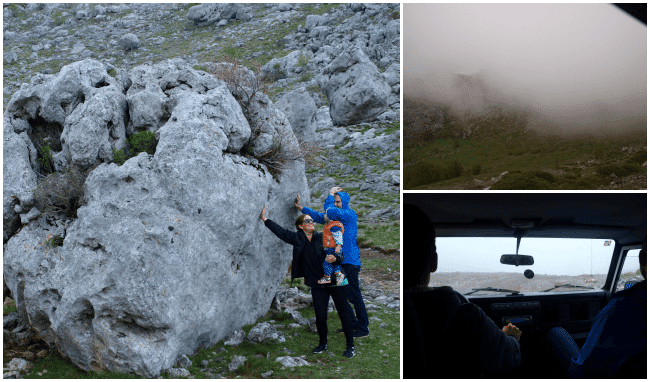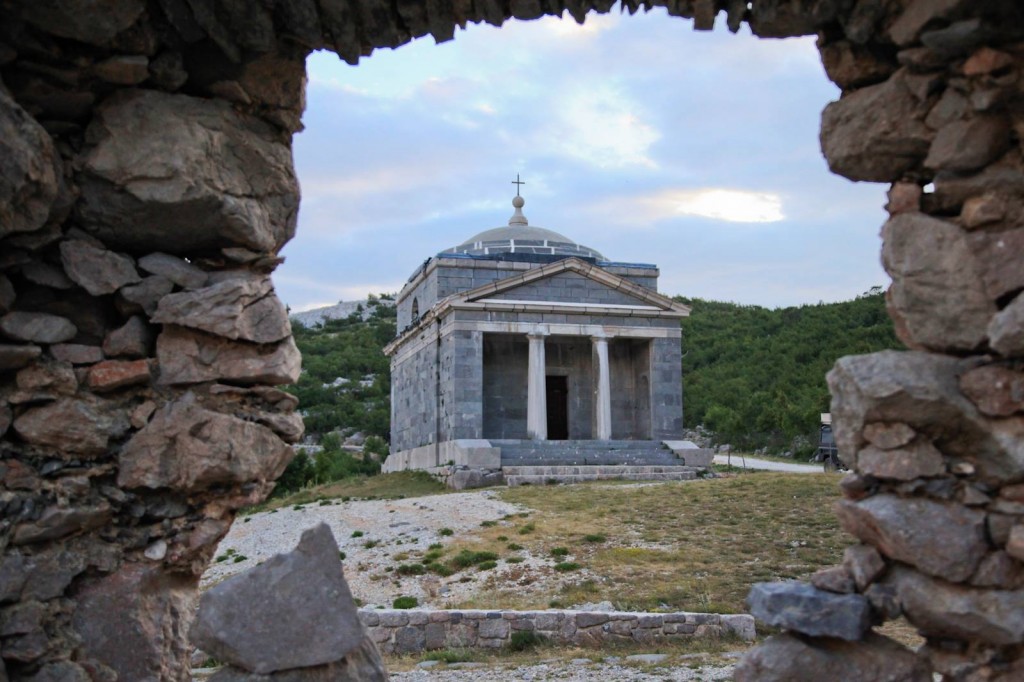 Nothing like that of the grey stone area, just two turns back. We didn't have time to explore the Lika side of the mountains. However, I did make a mental note to add Lika to our list of places to visit… you know that same list that never stops growing.
Along the ride, we saw several shrines set up to honor those who had lost their lives in the Velebit Mountains in the '90s during the homeland war. Our driver pointed out several areas where landmines had not yet been removed. The mines are costly to remove and, for now, are just marked with warning signs.
I have also added to that list to go back to Starigrad Paklenica in the summer to enjoy the photo jeep safari again because it's during those warm sunny days that a pit stop is made to enjoy a refreshing swim in the Zrmanja River.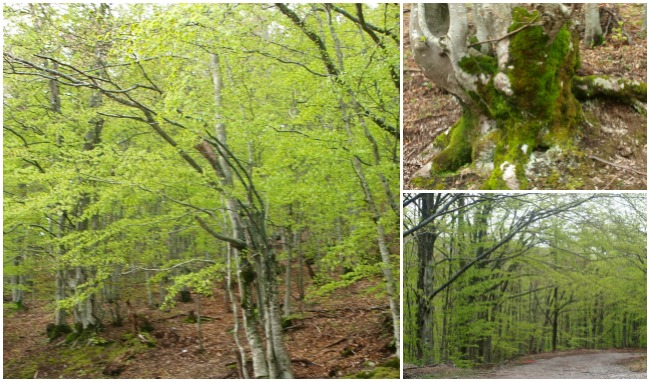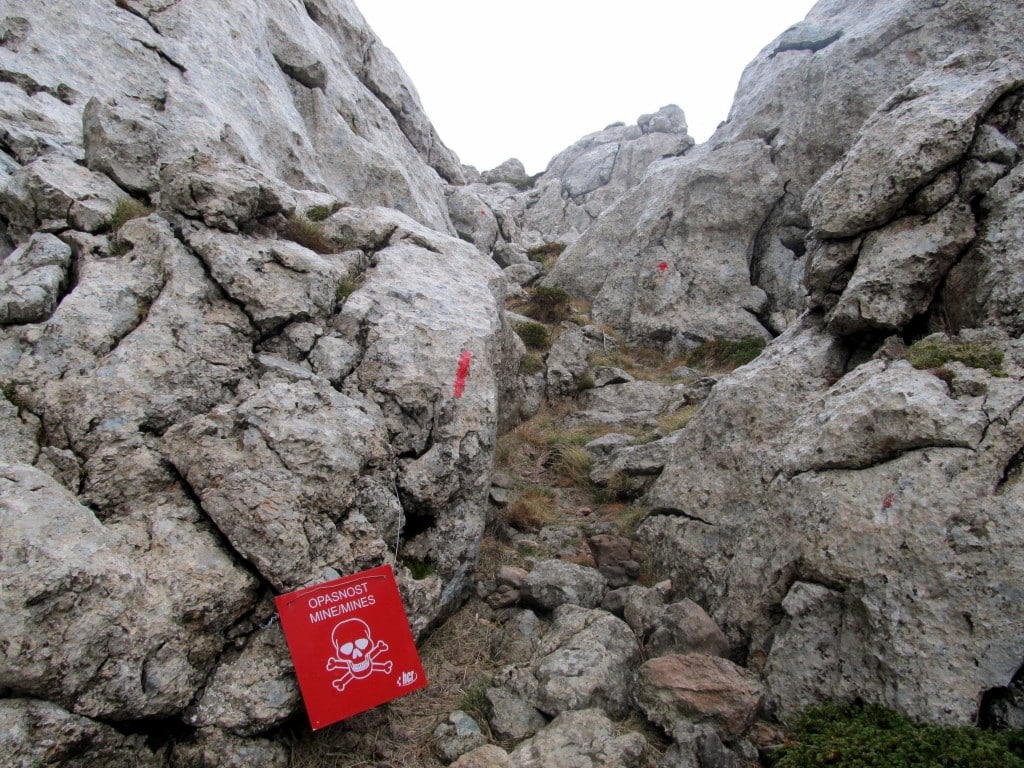 TRAVEL COMPANIES WE USE AND TRUST
Tips For Your Trip
Pack tissues for your photo jeep safari, there are no toilets in the Velebit, and so you'll need to use nature's bathroom behind a big rock.
Bring a pillow or cushion from your hotel or apartment if you have a dodgy back. Those jeeps are far from comfortable for 5+ hours.
Take a jacket, the day can start with blue skies, and it can end with the bura wind blowing a gale and rain as it did for us, so pack a jacket to be safe.
Wear closed-in shoes as all of the photo stops are along rocky roads and ledges.
Fun Facts About Starigrad Paklenica
Way back in the 60′s, the area doubled as the American Wild West in 11 movies filmed on the site about the fictional Native American hero Winnetou. Based on a series of novels written in German by Karl May, the books & films have since developed a cult following, and each year many flock to Paklenica to retrace Winnetou's footsteps.
It's here that you'll find one of Croatia's national parks. Paklenica National Park, it's a fabulous national park geared towards hikers, climbers, and cyclists.
Book A Velebit Mountain Photo Jeep Safari
You can book this tour through Velebit Photo Safari on Facebook or phone +385 (0) 98 272 878
Accommodation In Starigrad Paklenica
There are some accommodation options close to the national park. Including private apartments, small and family-run hotels, but the biggest hotel in the area is the Bluesun Hotel Alan, where we spent several nights. The hotel is located just 20 meters from the beach and a few minutes' drive to the national park entrance. In addition to the 139 hotel rooms, they also offer 24 villas & camping facilities.
Best of all, the Hotel Alan has a wellness center, which offers full-service spa facilities at very affordable rates – the perfect way to end the day after hiking or climbing.
Another great option is Hotel Vicko; it's family-run and very close to the National Park.
What Is There To Do In Near Starigrad Paklenica?
There are several Croatian national parks accessible for day trips; all you have to do is decide if you want to raft, hike, go mountaineering, explore caves, waterfalls or head out on your mountain bike. Plus, there are several beaches within easy walking distance.
Have you ever been on a photo jeep safari or to Starigrad Paklenica? Let us know in the comments below.