Some posts contain compensated links. Please read this disclaimer for more info.
Sailing Trip Essentials: What To Pack Sailing
We'll help you create the ultimate packing list for your sailing holiday.
A sailing holiday is one of the most relaxing types of vacation you can have, with no checking in and out of hotels and no need to pack your bags every few days as you move from location to location.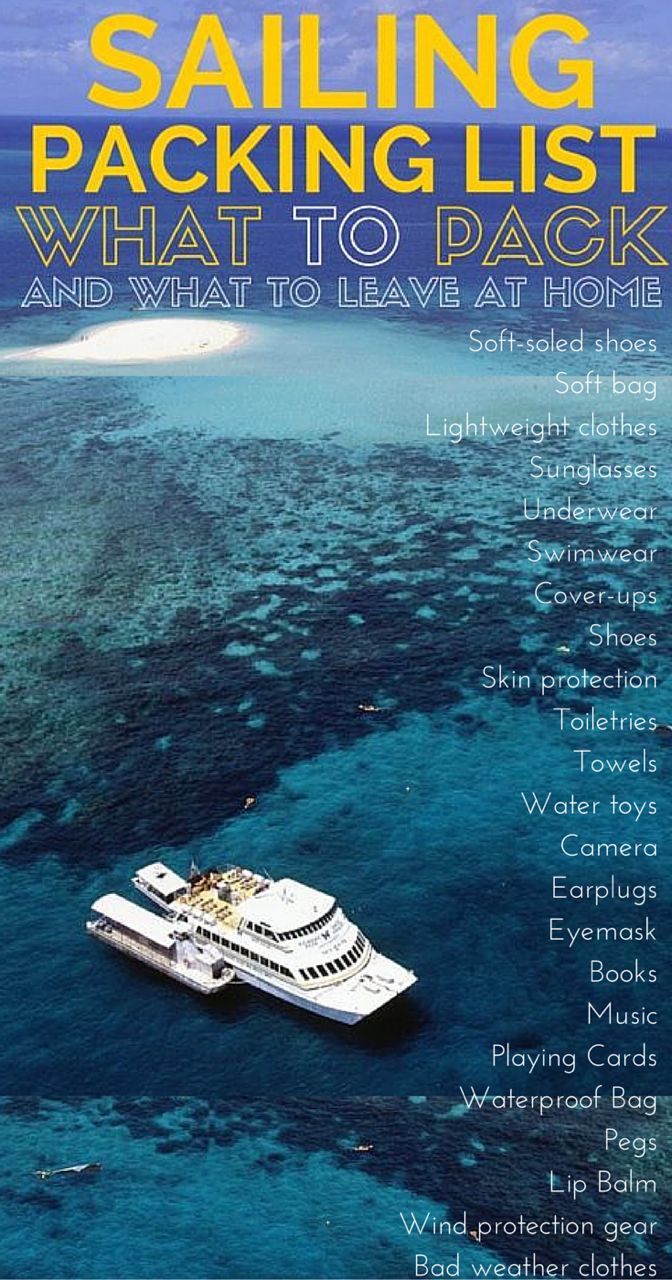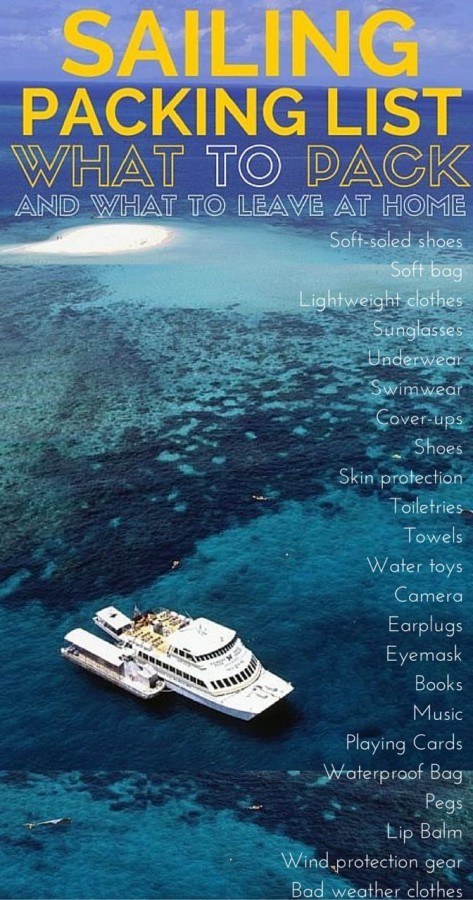 However, because you are aboard a yacht (or boat), you need to ensure that you have everything you need from the beginning of the journey, as purchasing items while sailing can be both expensive and difficult.
Don't worry, though! We've sailed a few times (even with kids!) and have the ultimate packing list for your week-long sailing vacation right here, whether it's around the Dalmatian Islands or in the Kvarner Region.
Besides the really obvious suggestions like your passport and visa (if required), tickets, bank ATM cards, credit cards, phone, charger and music, two items are by far the most important in my opinion.
Sailing Packing List: Two Key Essentials
Soft-soled shoes. No need to buy fancy boat shoes, although there are so many super-cool ones in stores! You will need shoes with a rubber sole to avoid making scuff marks (which can be deducted from your rental deposit) and ensure you don't slip and fall on deck. Breaking a leg is one sure way to ruin your vacation on the azure seas.
Soft bag. If possible, pack your cute bikinis, travel bras, and tanning lotions in a soft bag; they always seem to stow much more easily than big bulky hard suitcases that take up far too much room. I like this Herschel Supply Co. bag, which comes in a bunch of colors and is polyester. It's easy to clean and won't be easily damaged by saltwater. Duffle bags are a great option as they are big but can be stored under your bed.
Oh, and sailors believe that it's bad luck to bring a hard suitcase onboard – or, at least, that is what I have been told!
Sailing Packing List: What Else You Need
Lightweight clothes. Dresses, tank tops, shorts, that type of thing. Just remember that you'll be in your swimwear most of the time:

Women. Two dresses, two pairs of shorts, three T-shirts/tank tops.
Men. Five T-shirts/tank tops, three pairs of shorts.

Good quality sunglasses are a must.
Wind protection. Easily forgotten off your packing list because you are thinking about the sun. However, you may get caught in some cool weather, so pack at least one pullover, cardigan, or windbreaker, just in case.
A pashmina or throw is also very handy if things get chilly.
In case of bad weather. In case it gets crisp at night, or you encounter (gasp!) rain. Be sure to have a pair of leggings/tracksuit pants as a backup. If a pair of socks and a light jumper can fit into your bag, throw them in as well.
Underwear. Bras and underwear. One for each day. No one wants to wash and hang these up for the world to see.
Swimwear. These are small and light, so:

Women. Please bring at least two, but I usually end up packing four… okay, five.
Men. Boardshorts or speedos, you decide.

Cover-ups. I am not a fan of strutting about in my swimwear while sailing, so I always add to my sailing packing list a few kaftans, sarongs, and cover-up dresses. Although I'm guilty of color coordinating them with my swimmers, there's no need to go that far (or is there?).
Shoes. Let's face it; you will be barefoot most of the time (or in your rubber-soled shoes). Nevertheless, you will also need a pair of flip-flops and/or sandals to wear while out at a restaurant. If you plan to bike or hike, a pair of tennis shoes is also handy. The husband and I combine two pairs in one and add to our sailing packing list a pair of unisex Superga shoes perfect for walking and are soft-soled for wearing on the yacht.
Skin protection. Girls, pack your most oversized most-wide brim hat (or hats if you like to color coordinate). Boys, add to your sailing packing list a baseball cap. And everyone, pack lots and lots of 50+ sunscreen. Note: Sunscreen can be expensive on the islands, so be sure to bring it.
The usual water toys. Of course, you'll still need your everyday beach-side vacation essentials like a blow-up lounge chair and snorkeling gear, camera,… But what about an underwater camera? This one is just $20!
Towels. Microfiber towels are the best choice because they dry very fast. Often, the yacht rental company provides one. If they do not, pack two, so you have one to use while drying or rolling up and using it as a pillow on the deck.
Camera. Don't forget your batteries and or charger. It also can't hurt to add on your sailing holiday packing list a spare memory card. There are so many photo ops while sailing you may even need two.
Toiletries. This is one area you can save a lot of room. Purchase an inexpensive hanging toiletry bag, and pack in just the basics – in travel size. Your sailing packing list must-haves are soap, shampoo, conditioner, toothbrush, toothpaste, motion sickness meds (just in case), mosquito repellent, skin moisturizer, and antiperspirant deodorant. Plus:

Women. A hairbrush, elastics, headband, a razor, and if you think you'll need them (let's hope not), tampons.
Men. Nothing extra, aren't you lucky!
If You Have Any Room Left, Some Other Items You May Want To Add To Your Packing List Are…
Earplugs. Things can get noisy if you are docked at a busy marina overnight.
Denim jacket. While you can bring a cardigan or wrap, throw on a Levi's Women's Authentic Trucker Jacket to add a slight edge to your look. This jacket works great with a tank dress or over casual shorts.
Eyemask. Maybe overkill, but some of you may need it, especially for a daytime siesta or two.
Activities to pass the time. Those books you've meant to read (leave them behind when you are done), E-Reader, magazines, playing cards, and music. Additionally, if there are many you sailing for a week, what about packing a board game?
Waterproof bag to protect your phone and other valuables. You can get ones like this or use zip lock bags, which are a little cheaper.
Clothes pegs. Things need to dry on deck, and when you pick up speed or the winds are a-blowing, you need pegs to tie your gear down. You don't want your towels and swimmers flying off into the Adriatic, now do you?
Lip balm. Wind-chapped lips are a real drag.
Things You Should Leave Off Your Sailing Packing List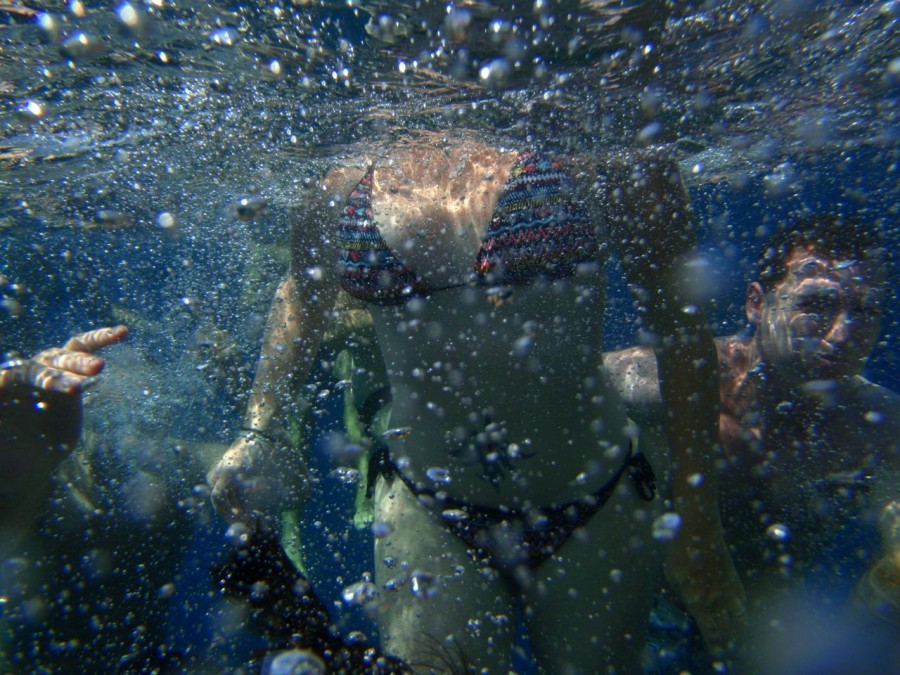 Hair Straightener. Girlfriend, with the salt in your hair, let it all be all-natural!
Expensive watches and jewelry. Once it falls overboard, it's gone forever.
High heels. There isn't any need. Period.
Now, there is probably just one more thing missing from your packing list – me! Can I come with you on your sailing adventure? Fair winds and following seas.
More Packing List Help Is Here
We've also got packing lists about:
Share