Kvarner Region: Katarina Line Croatia Cruise
Are you thinking about taking a Croatia Cruise? If not, you will be after this. In late Spring we had the opportunity to take a cruise with Katarina Line – a small ship Croatian based cruise company that invited us to enjoy a magical Croatian vacation for seven days of adventure to the Kvarner Region.
From soaring hills to cobalt blue waters, the Kvarner bay and islands that make up this archipelago really will appeal to those seeking out a beach haven – and those that are not. The region has long been known as a vacation destination and somewhat of a secret in Croatia – given it's far less publicized than other parts of the country – you know, like Split and cruise hot-spot Dubrovnik.
This area of Croatia was a popular vacation destination back when the Austro-Hungarian Empire ruled the region. Because of this long-standing tradition of luxury vacations, rich, stately homes speckle the region with grandeur.
So, Where Did We Go? What Did We See?
We started day one, in Opatija. Boarding the small ship at 11:30 am with a welcome drink, snacks and a brief run-down on the week's adventure ahead. The planned itinerary would take us to Krk, Rab, Zadar, Ilovik, Lošinj, and Cres and offered us a variety of activities and sights.
Once we boarded the boat the Little Donkey was garnering some looks from the other guests – some did not look too pleased to see a toddler aboard. Sorry folks, he comes with us everywhere. He would be gutted if we left him at home, his adventurous spirit is stronger than mine! Not to mention, so many great sailing adventures are kid-friendly in Croatia these days!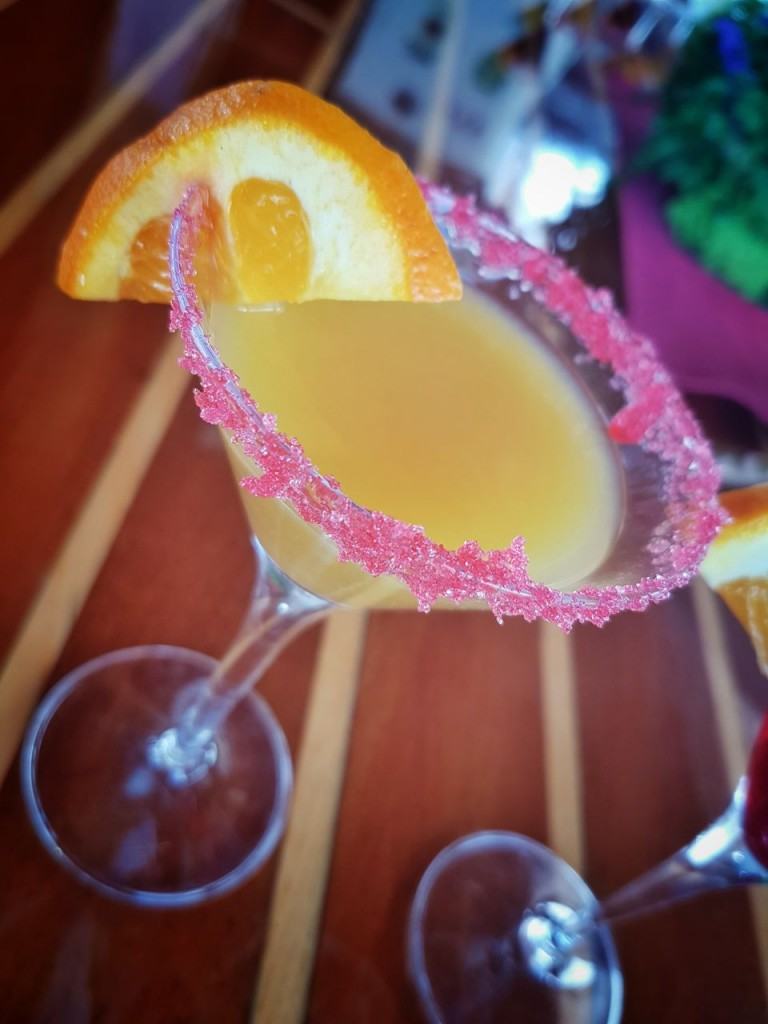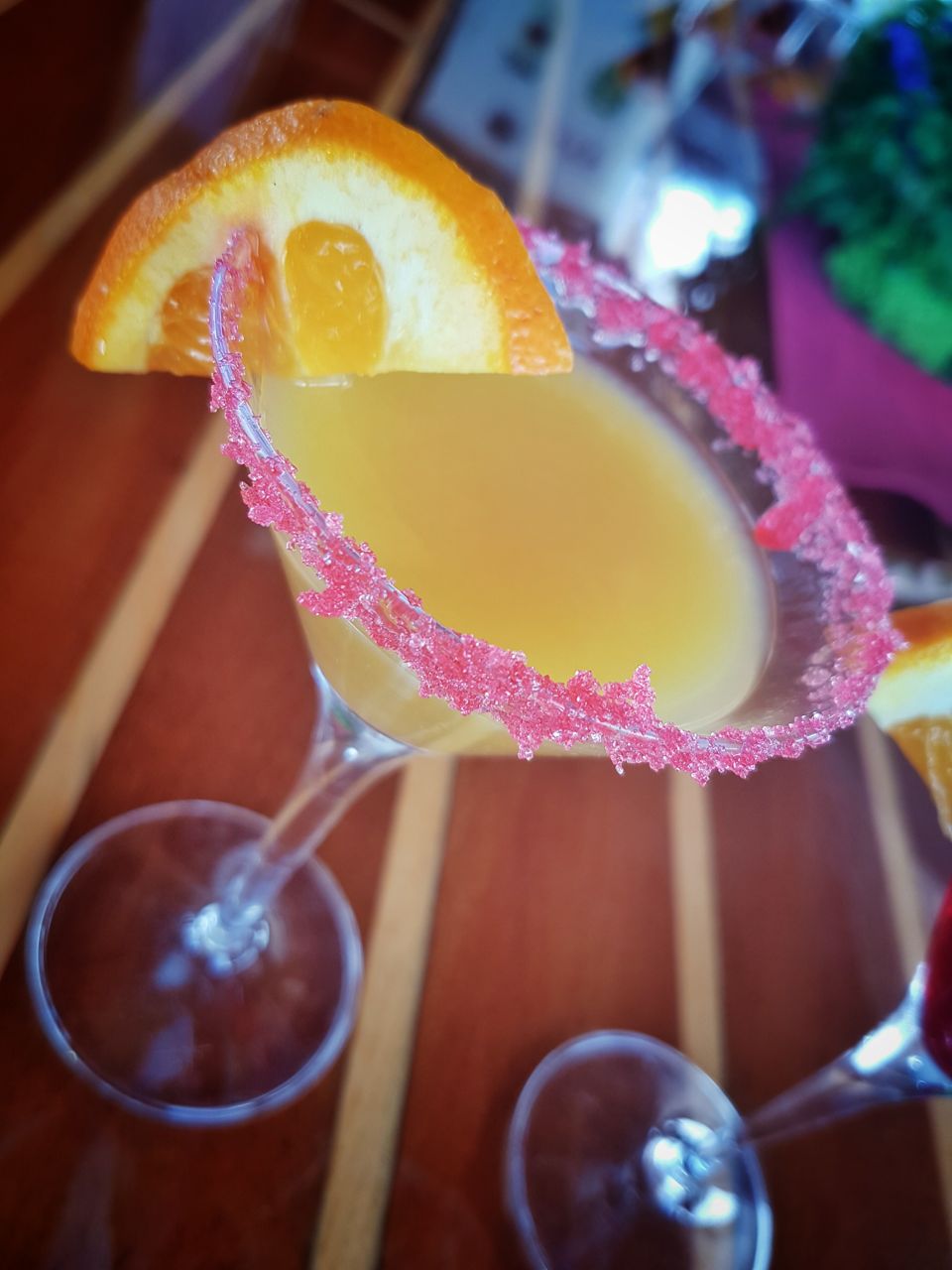 TRAVEL COMPANIES WE USE AND TRUST
Kvarner Region
The island of Cres, Lošinj, Krk, and Rab and are the most notable of the region and offer visitors a variety of activities and sights, so I was pumped to know we were headed to all 4 of them. The islands offer contrasting land and seascapes with forests, open plains, steep cliffs and beautiful beaches, marine habitats that are home to dolphins and sea turtles; this region has a little something for everyone.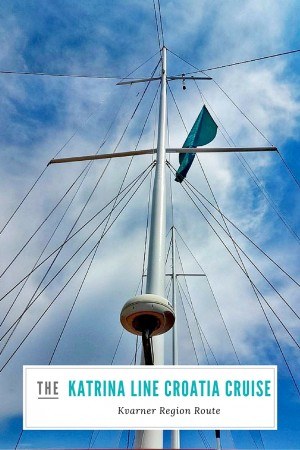 After a long day driving from Zadar to Opatija (3 hours) and then cruising to the island of Krk, it was great to dock finally at Krk town, and let the Little Donkey stretch his legs and explore Croatia's biggest island. The highlights were:
Krk old town. This little gem is still fortified by its original, remarkably well-preserved walls which encircle the entire old town. That coupled with the charming cobblestone streets, small squares, and cool little artisanal shops, make for a real authentic Kvarner holiday experience.
Krk's beaches. The local blue flag status beaches like Porporela, Koralj, and Portapisana are a short walk from the town center and are great. We always like to make time for a swim, especially when island hopping and these beaches are superb.
The Frankopan fortress. Built between the 12th and 14th century by the Frankopan's to protect Krk from outside attack, this little fortress is well worth a visit. For 15 HRK you can explore the fortress. Be sure to head to the top of the fortress for exceptional views of Kvarner Bay.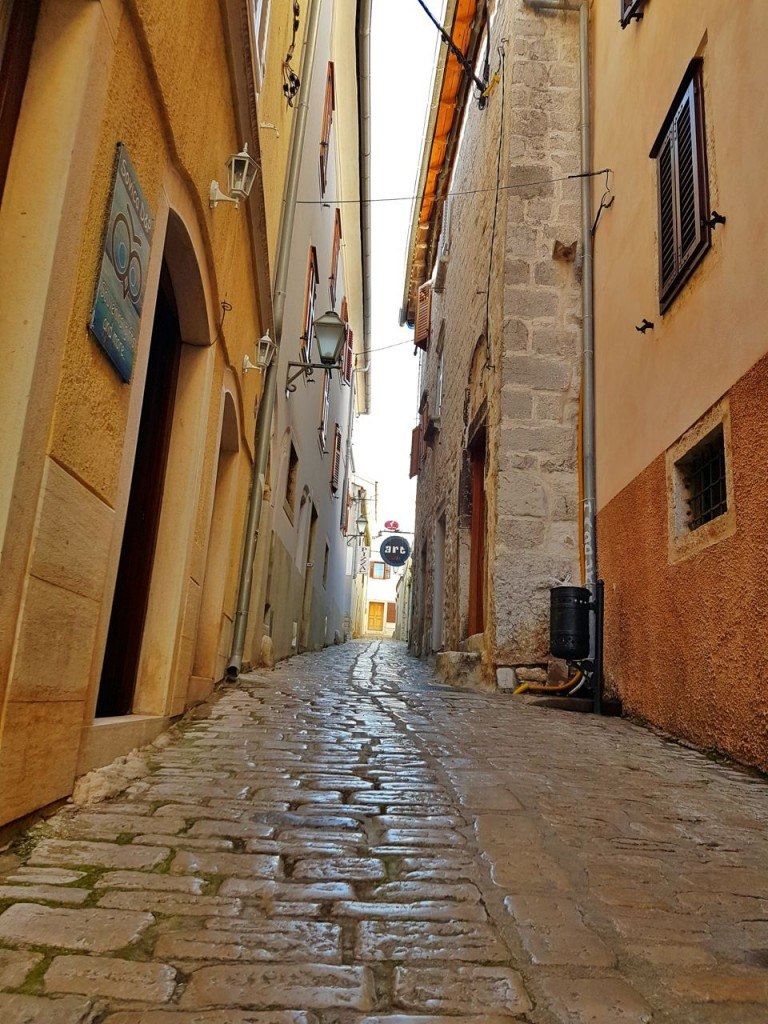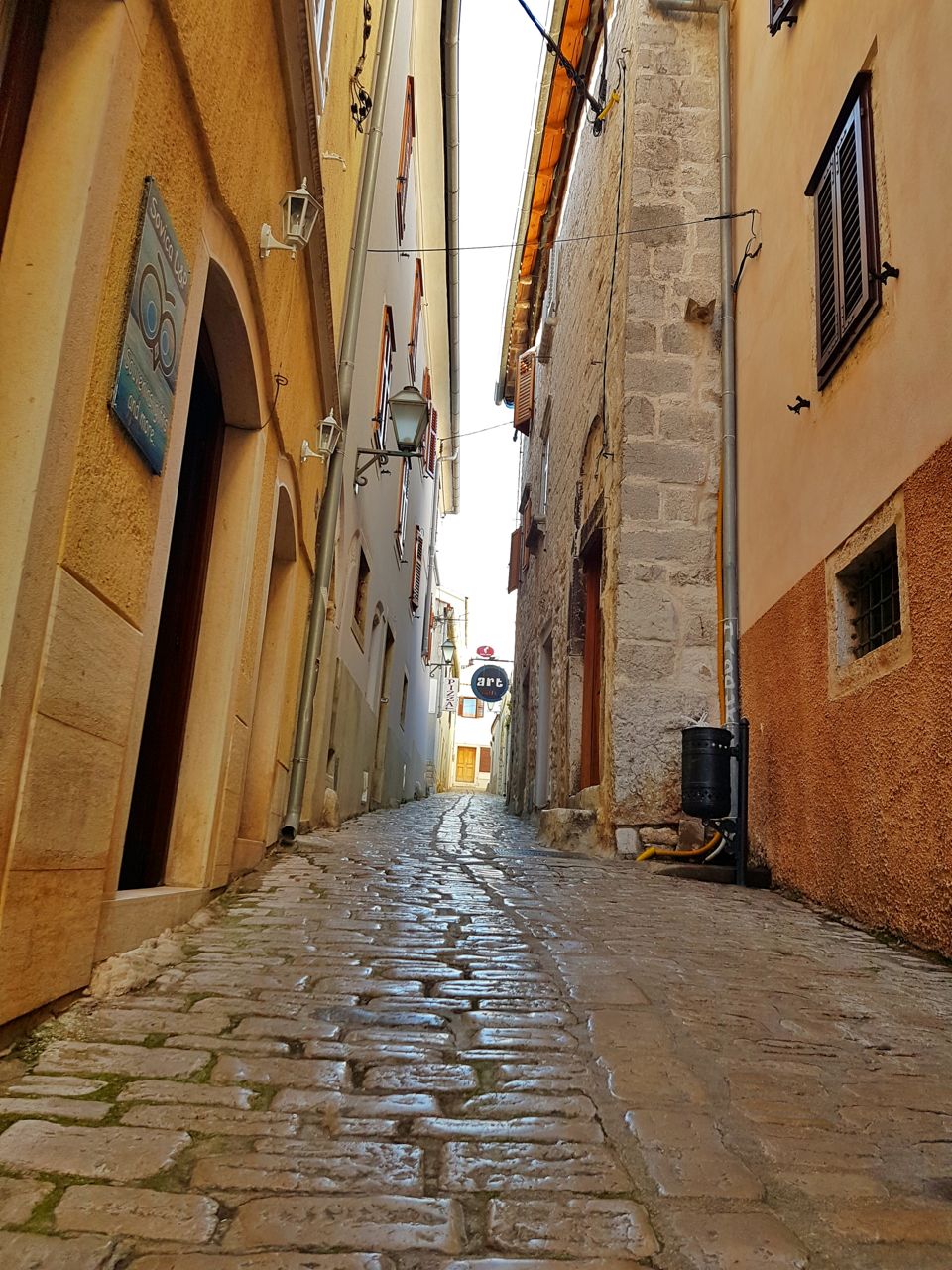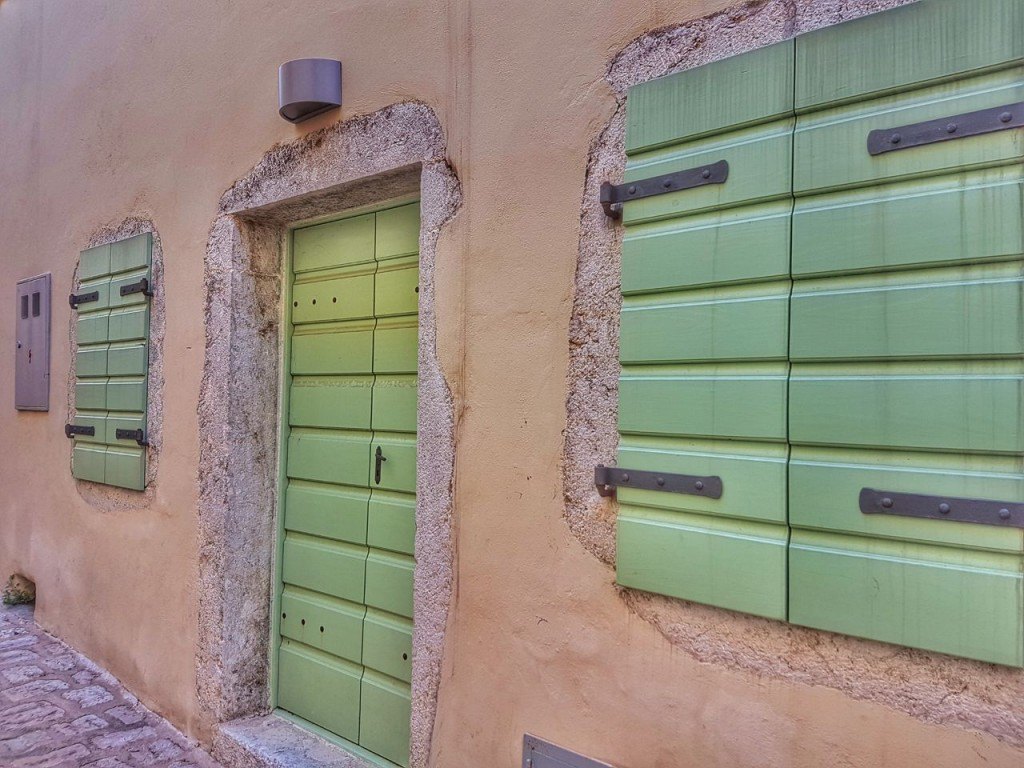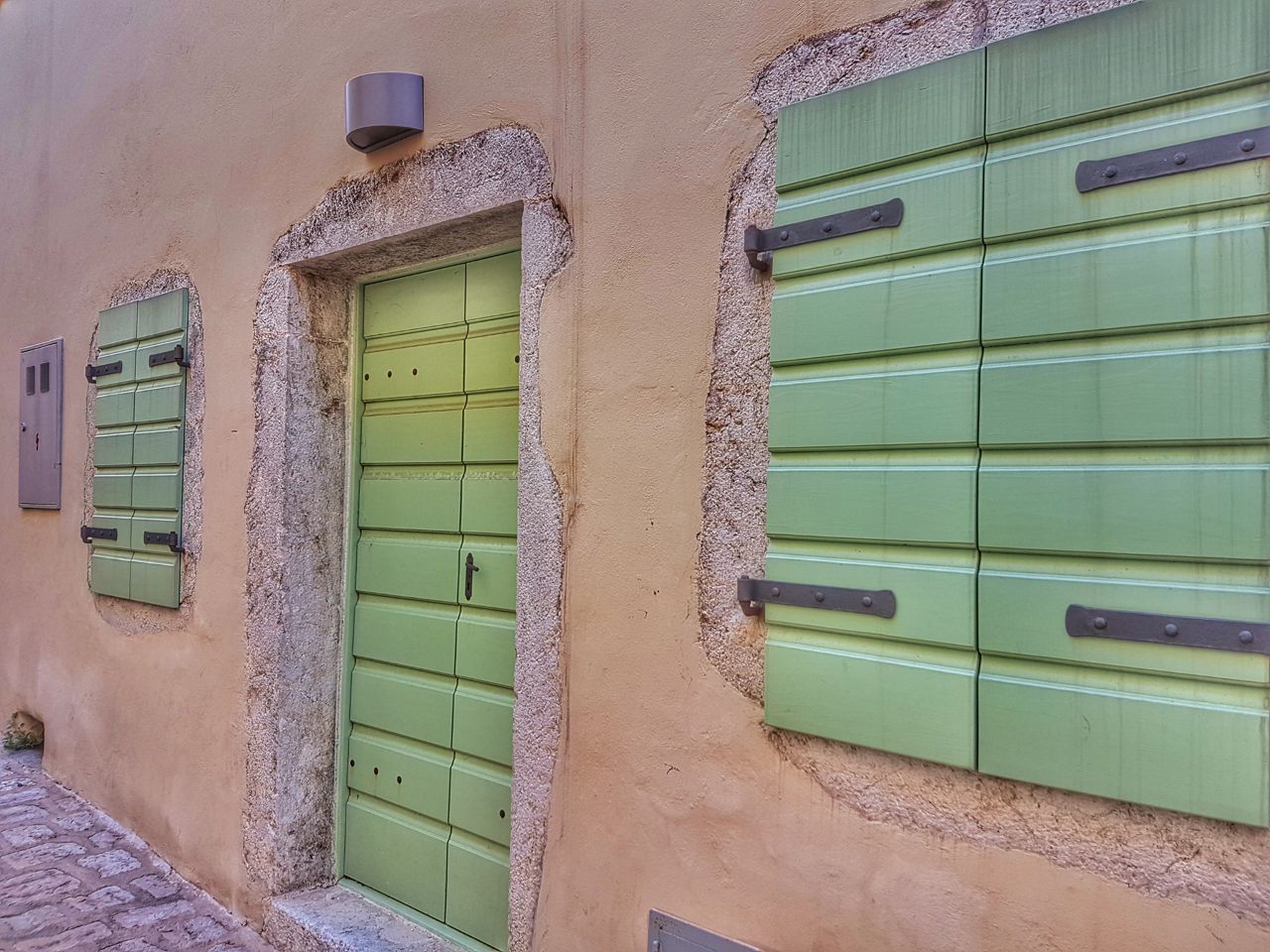 After a sound night's sleep, it was up and off to Rab. Along the way the Captain made a pit stop in a stunning bay, allowing us to take a quick dip in the sea. In fact, this would become a daily ritual on the boat. I have to say there is something magical about jumping off a ship into the crystal clear sea.
We arrived at the peninsula of Rab town with the main highlights including:
Beaches. This island has over 30 sandy beaches including one of the best in Croatia, Paradise Beach.
Four church towers of Rab. These prominent landmarks of Rab stick up like masts on a ship. Take a walk through the old town and visit each of the towers and you can climb the tower of the Church of St John for excellent views.
Komrčar. Take a wander around the paths that wind through the woods of Komrčar park.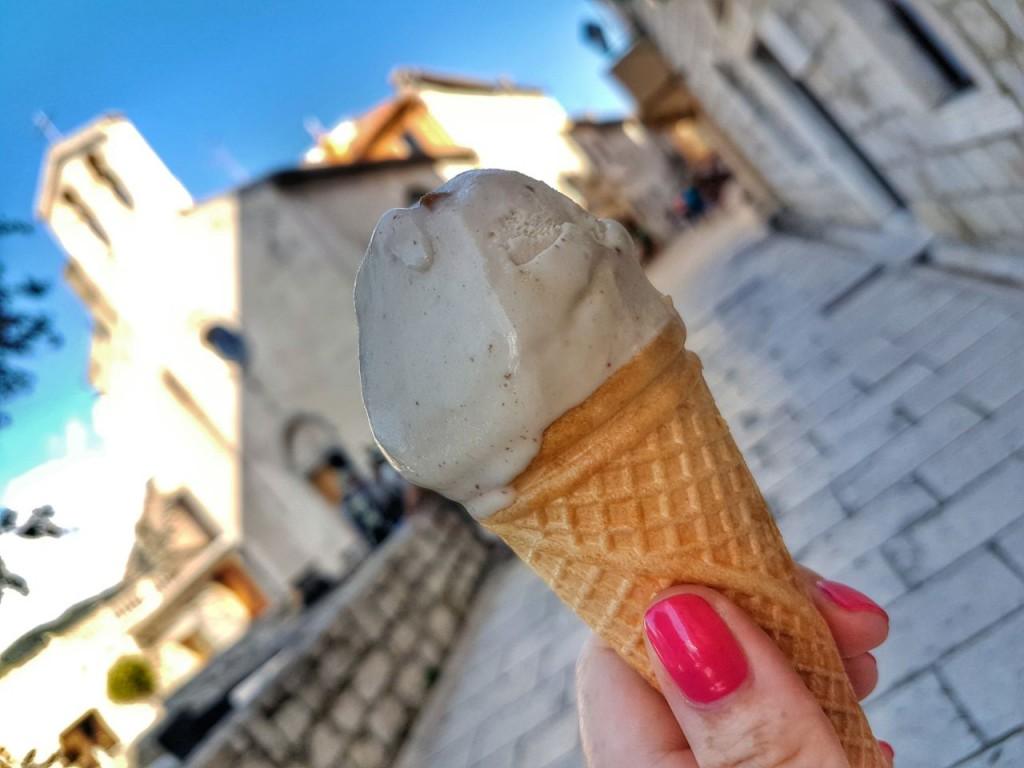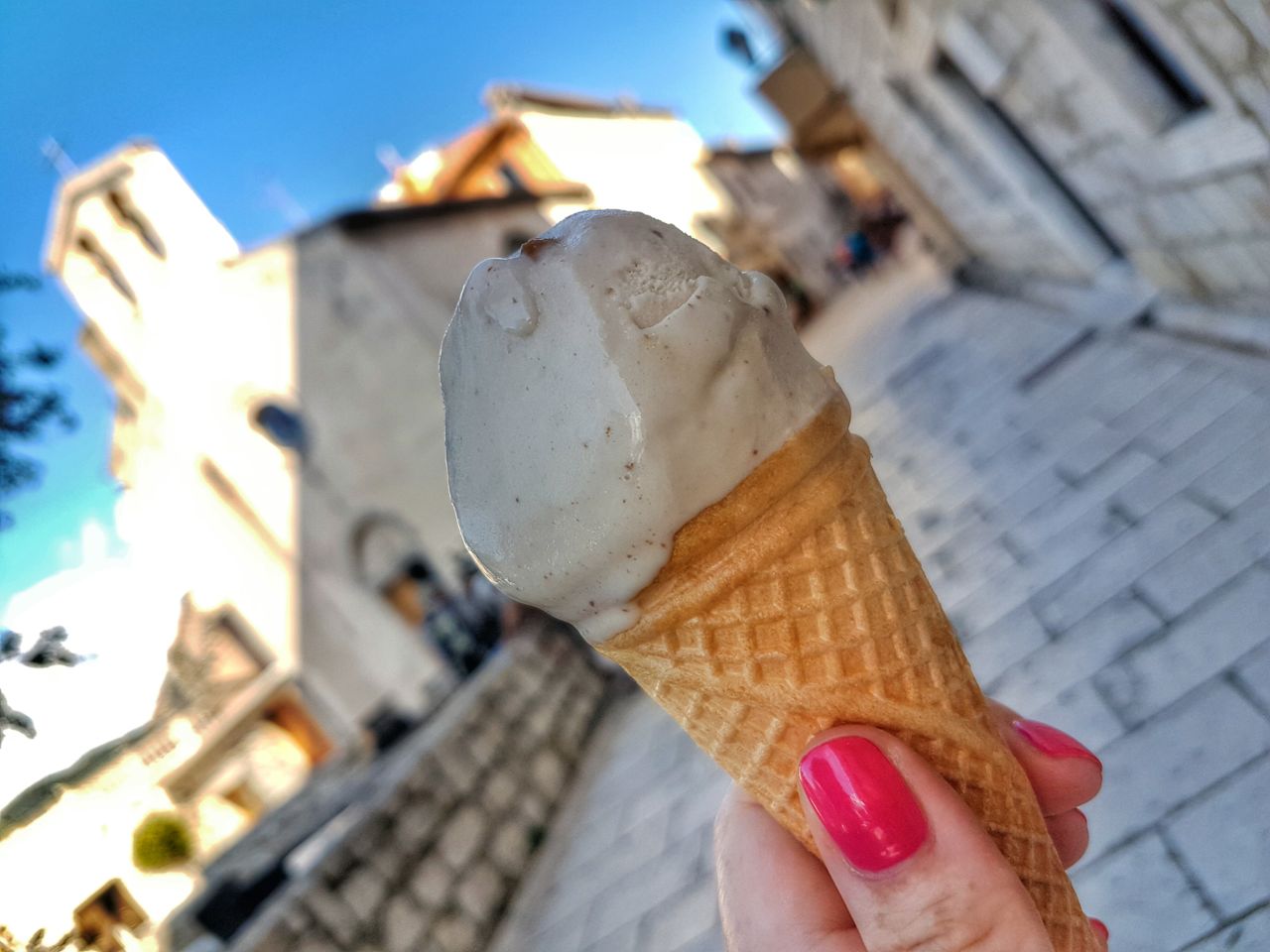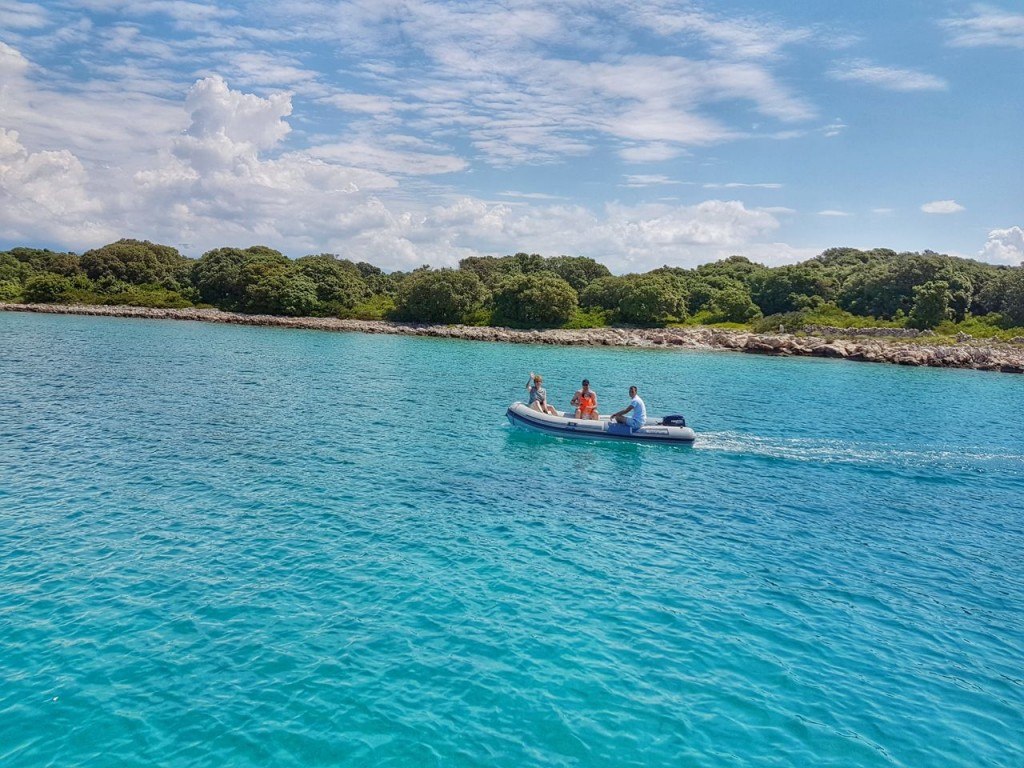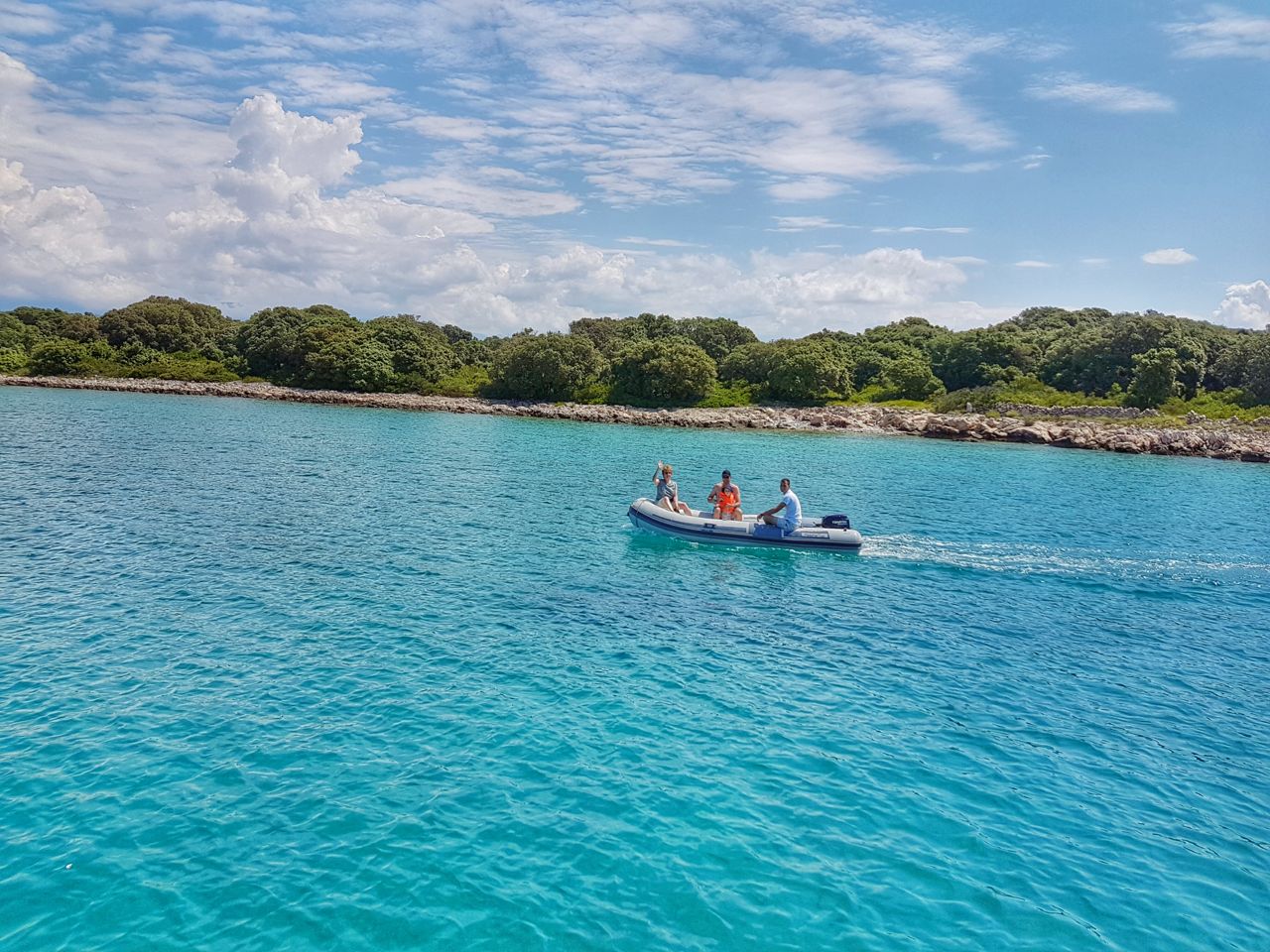 Our next destination was Zadar, Europes Best Destination for 2016. A much bigger city than the other destinations, Zadar is packed with History, culture, and loads of entertainment. The highlights of Zadar include:
The Greeting to the Sun and the sea organ. Located on the Zadar riva, these installations have become icons of the city of Zadar.
The Roman Forum. This square is where you'll find the famous St Donat church and the remains of the Roman forum. The area is the beating heart of the city.
After a great nights sleep on board the ship, it was off to the little-known island of Ilovik, which is located just south of Lošinj. Ilovik is a tiny little island with only 170 inhabitants and is separated by a 300m channel with another small island called St Peter.
Highlights of Ilovik included:
Peace and quiet. We were fortunate enough to almost have the island to ourselves. There were virtually no other tourists, so we were free to walk around the island and enjoy it for ourselves
Paržine Beach. The little donkey loved this safe little sandy beach.
It was here that we would have our Captain's dinner, a wonderful meal with the other guests of the boat with some light entertainment from the Captain himself. Everyone had a blast at the Captain's dinner, in fact at one point there was a conga line circling the boat which managed to capture the attention of the other boats in port who were all looking over envious of our fun!
After having an incredible evening of song and dance the morning came around, and it was time to head to the island of Lošinj, the self-proclaimed island of vitality. Here we would stop in the town of Mali Lošinj for the night. Mali Lošinj is a beautiful town with the highlights being:
Apoxyomenos. This rare, ancient Greek bronze statue was removed from the sea not far from Lošinj in 1999 and is in exceptionally good condition. It was restored for six years and now can be seen at the Apoxyomenos museum in Mali Lošinj. Of the eight known Apoxyomenos statues in the world, the one in Lošinj is the most well preserved.
Cycling. There a numerous cycling and hiking trails on Lošinj where you can explore the island. You can rent bikes in Mali Lošinj or head to the tourist board and get maps of local cycle and hiking trails.
After a superb day in Lošinj, it was time to head for the island of Cres. Along the way, it started to rain and was a little chilly so rather than stopping for a swim stop the Captain took us to the quaint little seaside village of Martinšćica which had the best pebble beach I had seen on this entire journey – even if it was raining as we explored.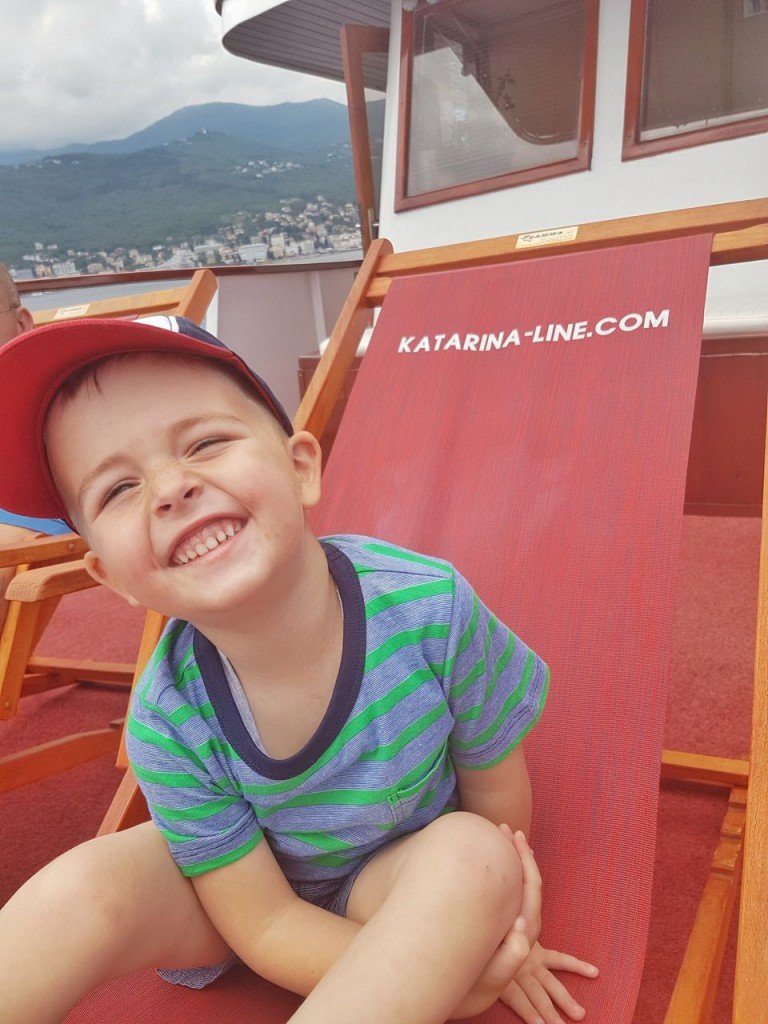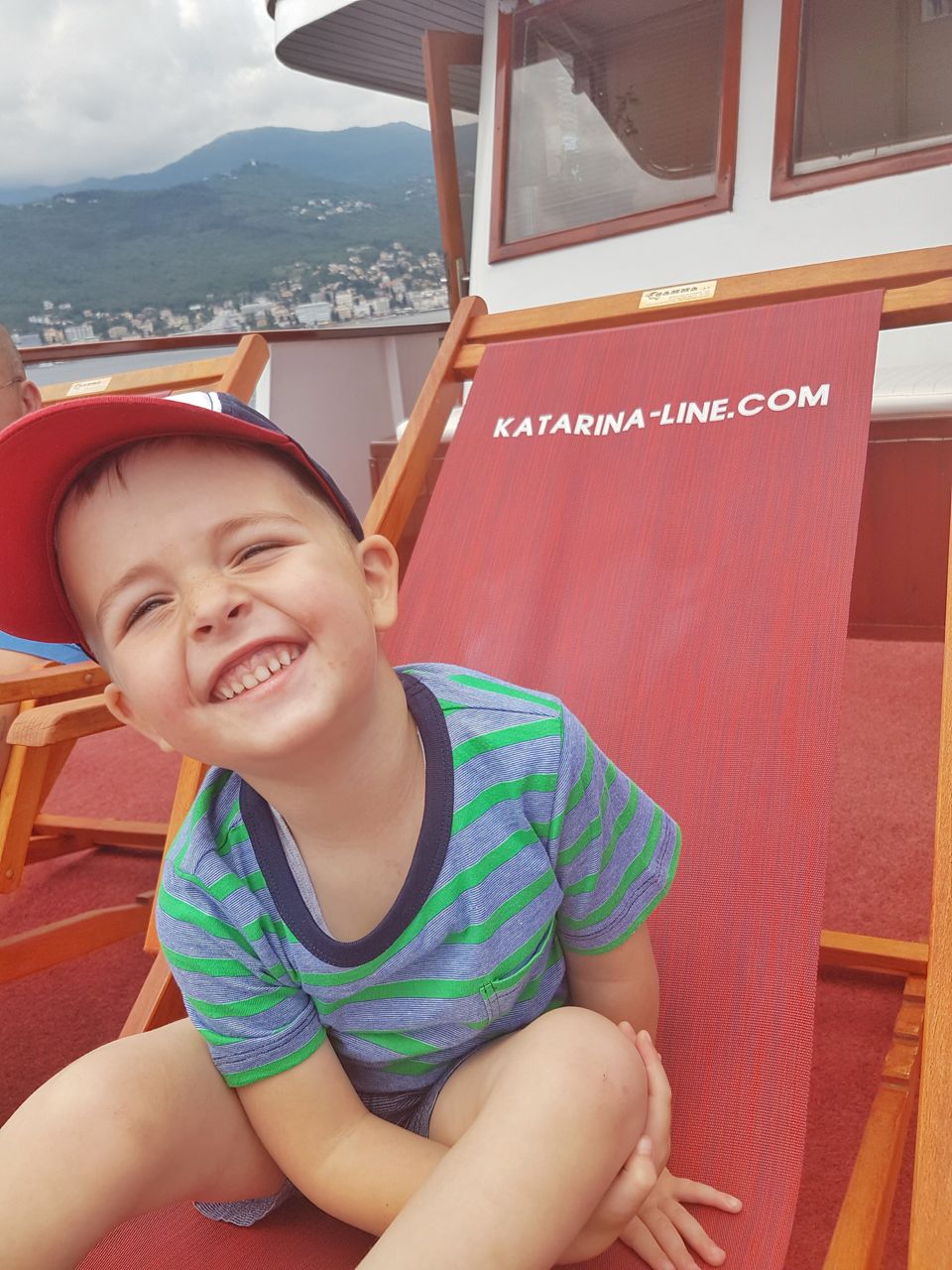 As we cruised along the coast to the port of Cres, I have to say this was my favorite island. It's just spectacularly stunning. Some of the highlights of Cres included:
Cres Lamb. While this is an island and the seafood is extraordinary, Cres lamb is also exceptionally good. Like Pag, the sheep graze on aromatic herbs of the island, and this imparts a delightful flavor to the lamb.
Olive Oil. This island is famous for its Olive Oil which is excellent. head to a local producer and try some for yourself.
Cres Old Town. We really loved the vibe in this little town whose people are super friendly, and stone streets are a joy to wander around.
Eurasian Griffon. Keep your eyes in the sky when in Cres and stay on the lookout for the endangered Eurasian Griffon, which call Cres home.
What Can You Expect On Your Croatia Cruise With Katarina Line
I had no idea what to expect, I was a little nervous as I had not known anyone to go on a Katarina Line Cruise before. Here is what you'll get for your money:
7-night cruise in your own cabin (all with en-suite bathrooms) and a daily cabin service
A daily buffet breakfast – with hot and cold options
Lunch every day – 3-courses and very generous portions
Captains Dinner 1 night – with a party with the captain. Lots of fun!
1 bottle of water per person each day
Fresh fruit bowl accessible all day and coffee in the afternoon
Free wi-fi onboard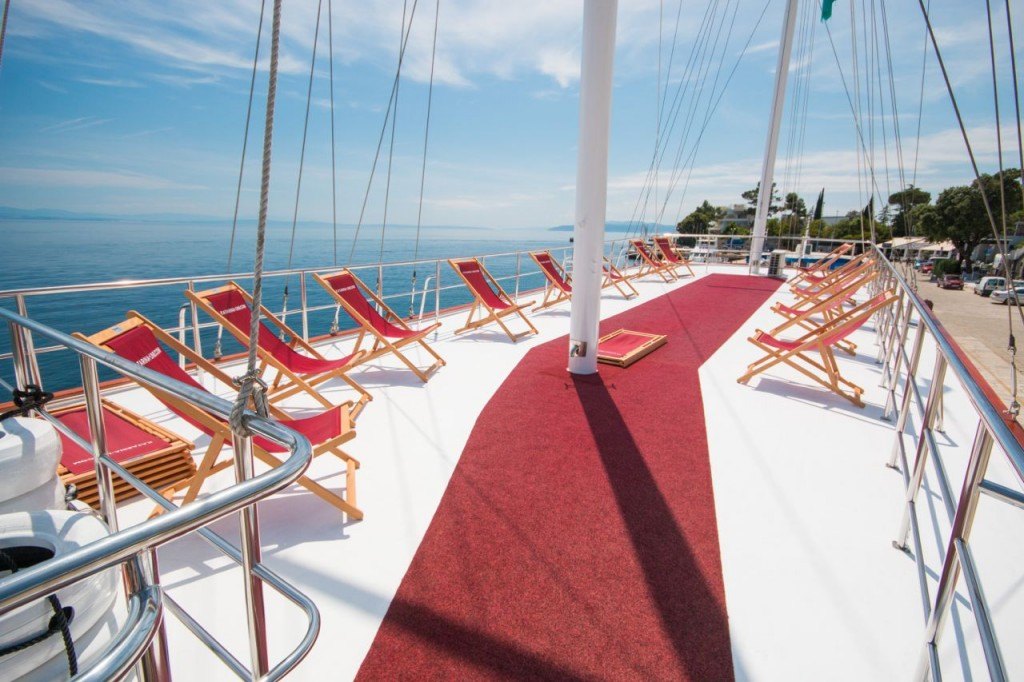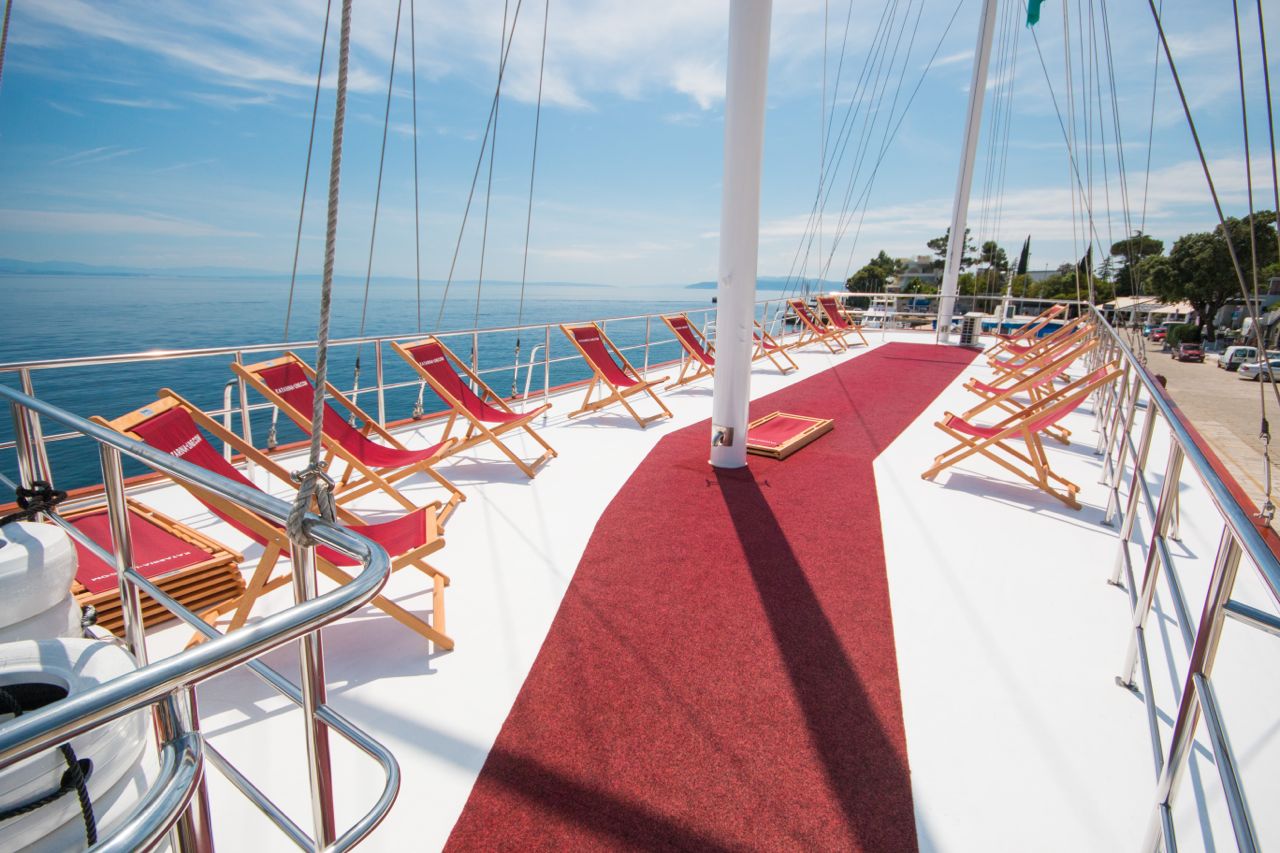 What We Loved
Being in a new place each day – gave us a chance to discover new places in a short time
Not having to worry about breakfast and lunch – and the food was plentiful
That feeling on the boat is so relaxing – nowhere to go but the sun deck!

Handy Info For Your Croatia Cruise
Planning a trip to the Kvarner Region can be challenging given there is much less information on the area. Here are the basics you need to know to plan your trip. As well, as a few tips about things we think you may need to know before headed on your Katarina Line Cruise
How to Get to Kvarner
It can be a little tricky getting to this region. One of the easiest ways to get to the Kvarner Region is to fly into Rijeka. Many countries around Europe offer flights and trains during high season into the region which lasts from July to late September. Buses run all-year-round.
In the off season it may be more challenging to make your way to the region, so think about getting to Zagreb and take a domestic flight or a bus service which run to Rijeka very regularly. In fact, the bus network is pretty extensive throughout Croatia.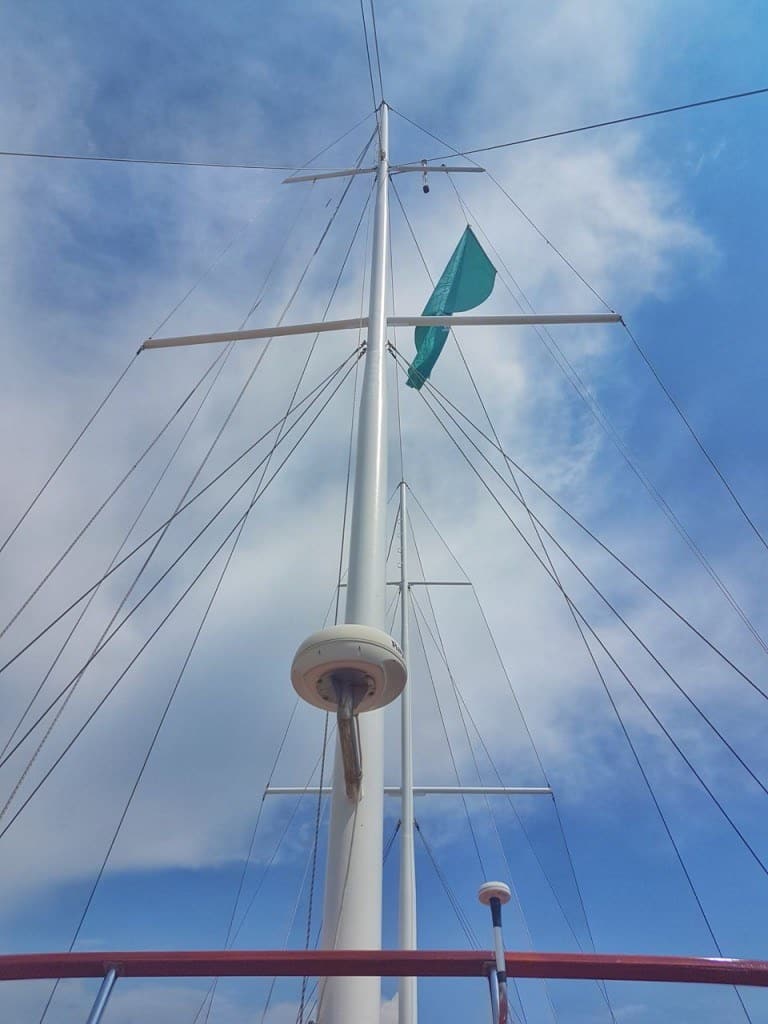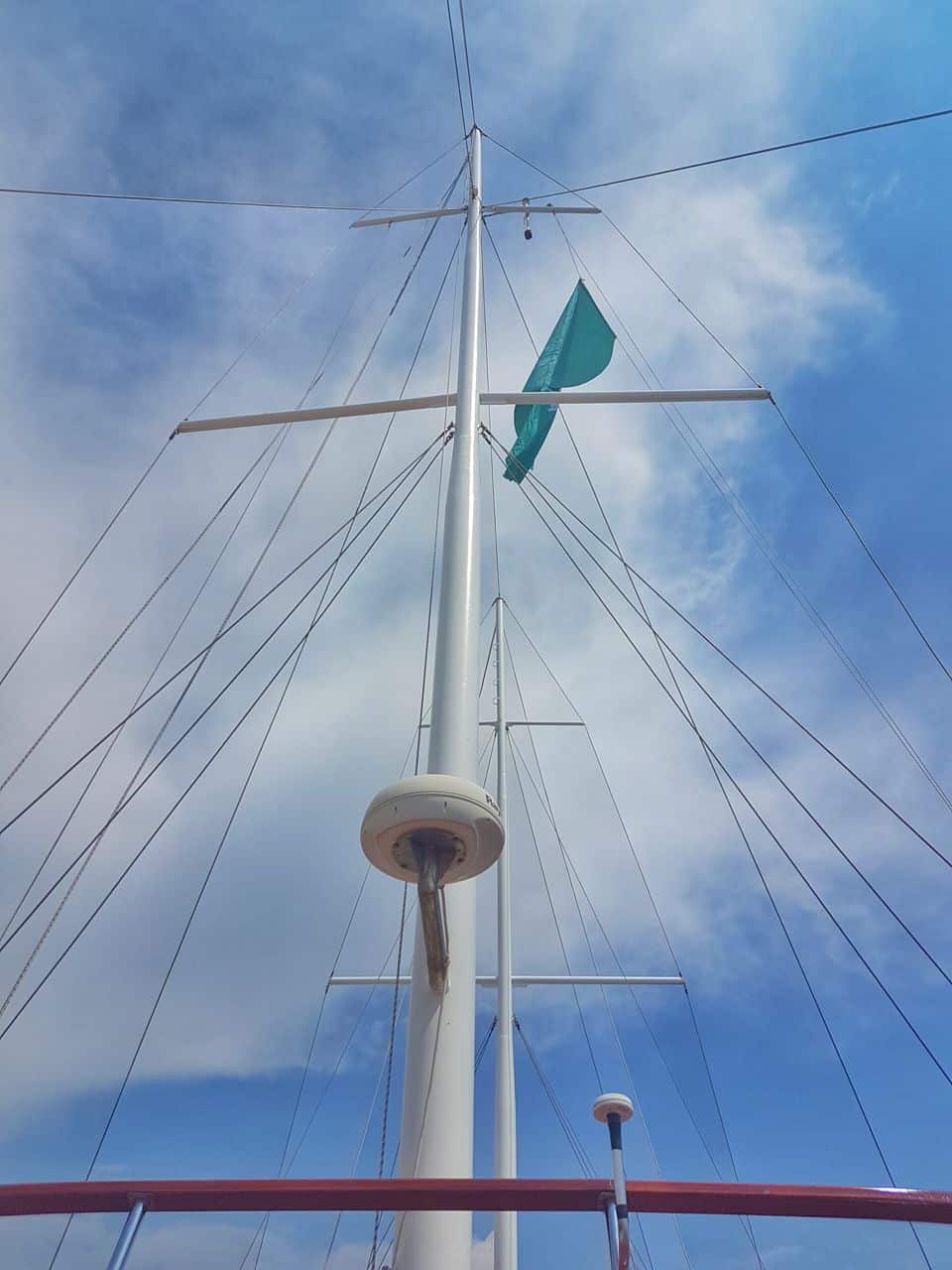 Where To Stay
The cruises depart from Opatija around midday – but you need to be there around 11 am, so don't rush and stay overnight in Opatija and enjoy this opulent city.
If you plan to stay in the region before (or after), the cruise find an island that appeals to you and then search for a resort or guesthouse depending on your travel style.
Most accommodations are simple in the region, but some luxurious resorts can be found for those looking to splurge. We suggest you look for family-run apartments, or bed and breakfasts to get the most bang for your buck and truly local experience.
Also In The Kvarner Region
If you plan to stay in the area longer than your cruise, think about heading to:
Trsat Castle In Rijeka
This 13th-century fortress is set high up on a hill offers magnificent vistas looking out over the river valley. Concerts, performances, and an open-air café are just some of what's on offer during the summer months. The views alone are worth a trip.
Gorski Kotar
This mountainous region of Kvarner is a green landscape abounds in spectacular natural sites from pristine forests to highland rivers and lakes. Here you can immerse yourself in nature and hike, cycle, and explore the region.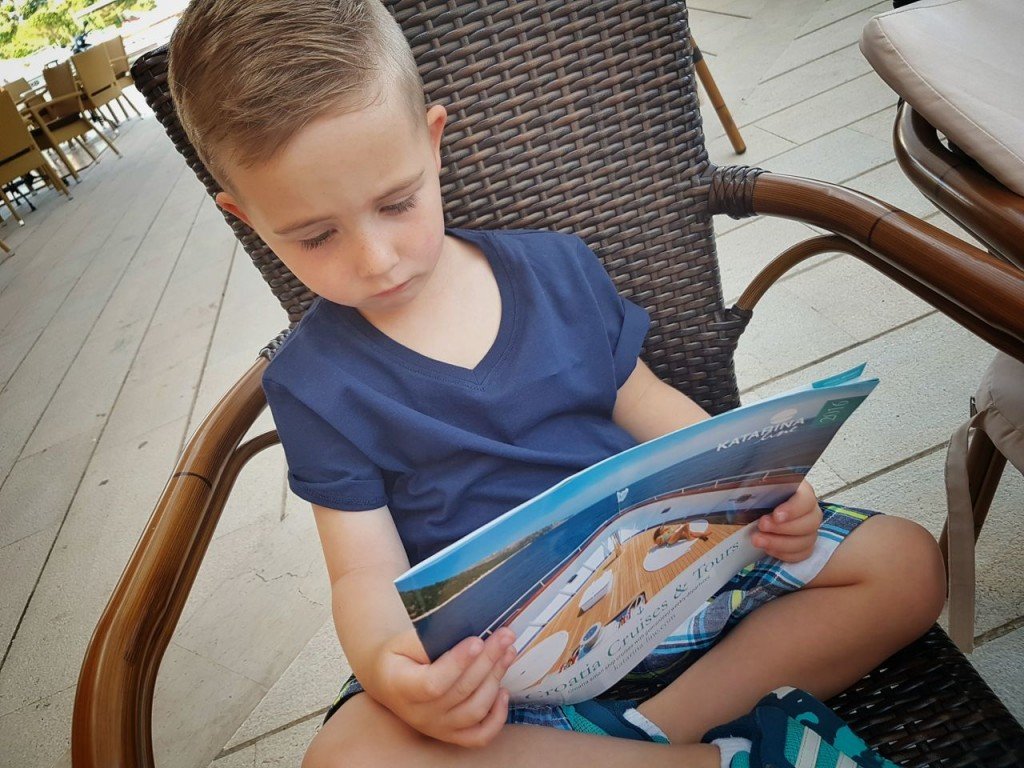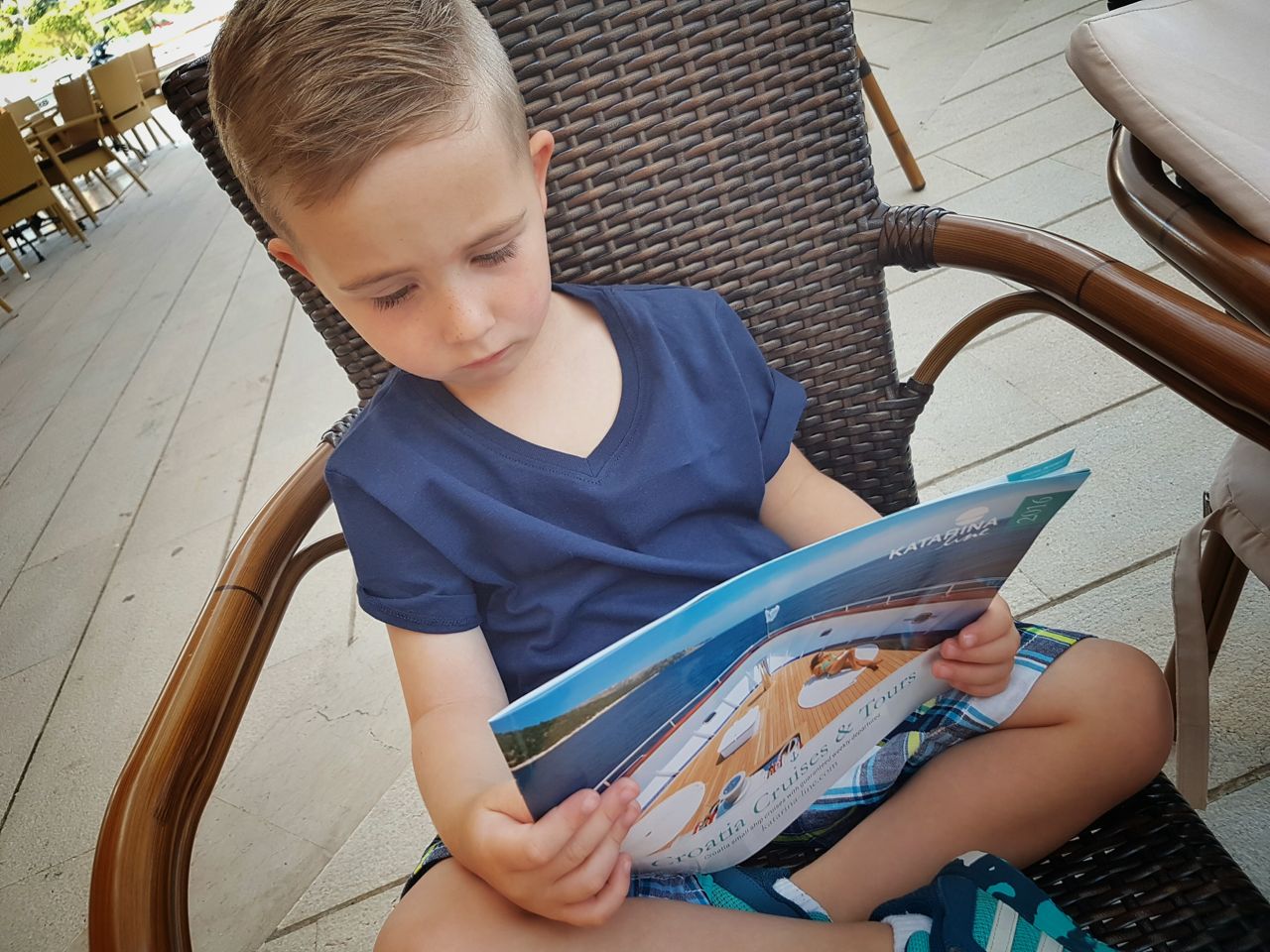 Taking a seven-day cruise of the Kvarner is a great way to explore the region and get a little taste of this magical part of Croatia. We loved being on the ship and looked after by the courteous crew. If you'd like to take a small ship cruise of Croatia, check out Katarina Line which offers numerous tours through the Adriatic.
We loved the week aboard the Katarina Line Crusie – and have already spotted a few other routes we'd like to take.
In Partnership With Katarina Line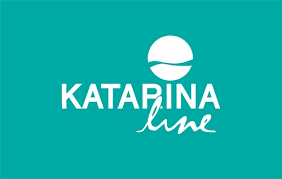 We were guests of Katarina Line and received complimentary accommodation on board. We paid for our own taxes, drink and, all meals & expenses off the ship. All recommendations are given wholeheartedly and without bias.