Some posts contain compensated links. Please read this disclaimer for more info.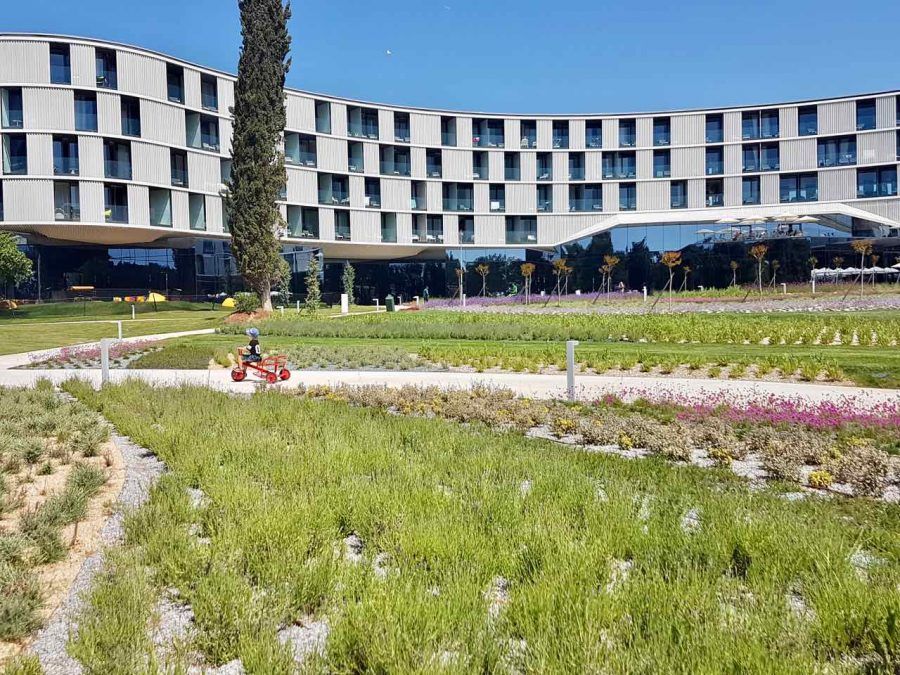 Best All-Inclusive Hotels In Croatia In 2022
Wine and dine, catch a show and schedule a message, send the kids to the water-park, and take that water-surfing class you've been dreaming of, all without leaving the comfort of your resort. Take your holiday to the next level with the best of the best all-inclusive hotels in Croatia!
All-Inclusive Hotels And Resorts In Istria
Istria is one of the best places for an all-inclusive holiday – so much choice!
Family Hotel Amarin – Our Top Pick!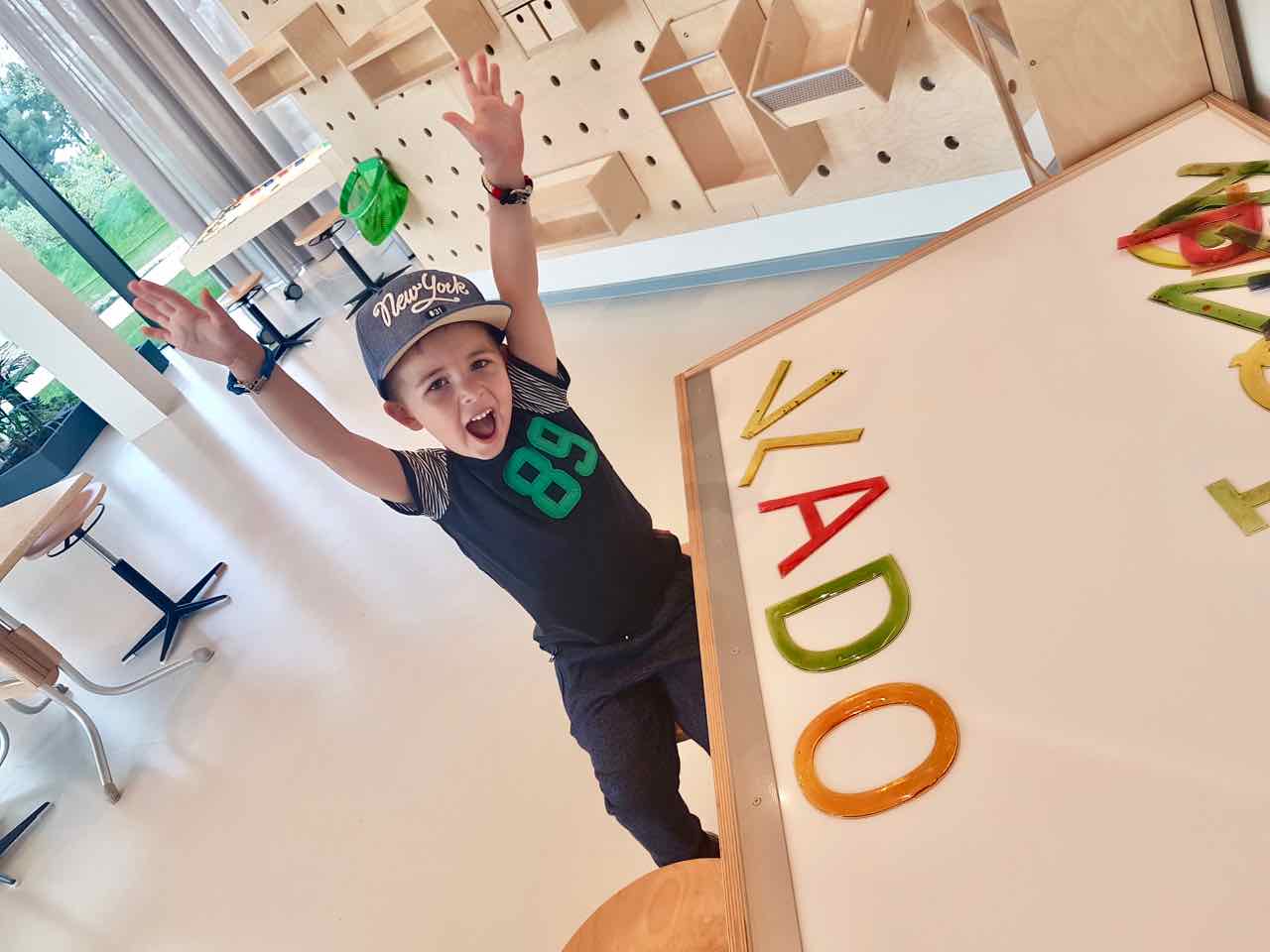 There are tons of options for finding the best place to stay with kids in Croatia. But you need to do your research. Don't worry; we have done it for you. Early this year, our family took a weekend trip to Rovinj and stayed at the flawless Family
Hotel Amarin, Rovinj, definitely one of the best all-inclusive hotels in Croatia.
You can't just wing it and find any old accommodation, in my opinion. Maybe that works for just a night, but not for an extended Croatia family holiday. I guarantee that no member of your family will be disappointed by this Croatian family hotel.
When holidaying in Rovinj, the best family hotel is without question the Family Hotel Amarin. It's got 'family' in the name, and the family theme runs throughout the entire hotel. I would dare say that this is the best family hotel in Croatia, which is a big claim, I know. You can read our full hotel review here.
Check Rates or Find More All-Inclusive Hotels Here
All-Inclusive Hotel Sol Aurora Umag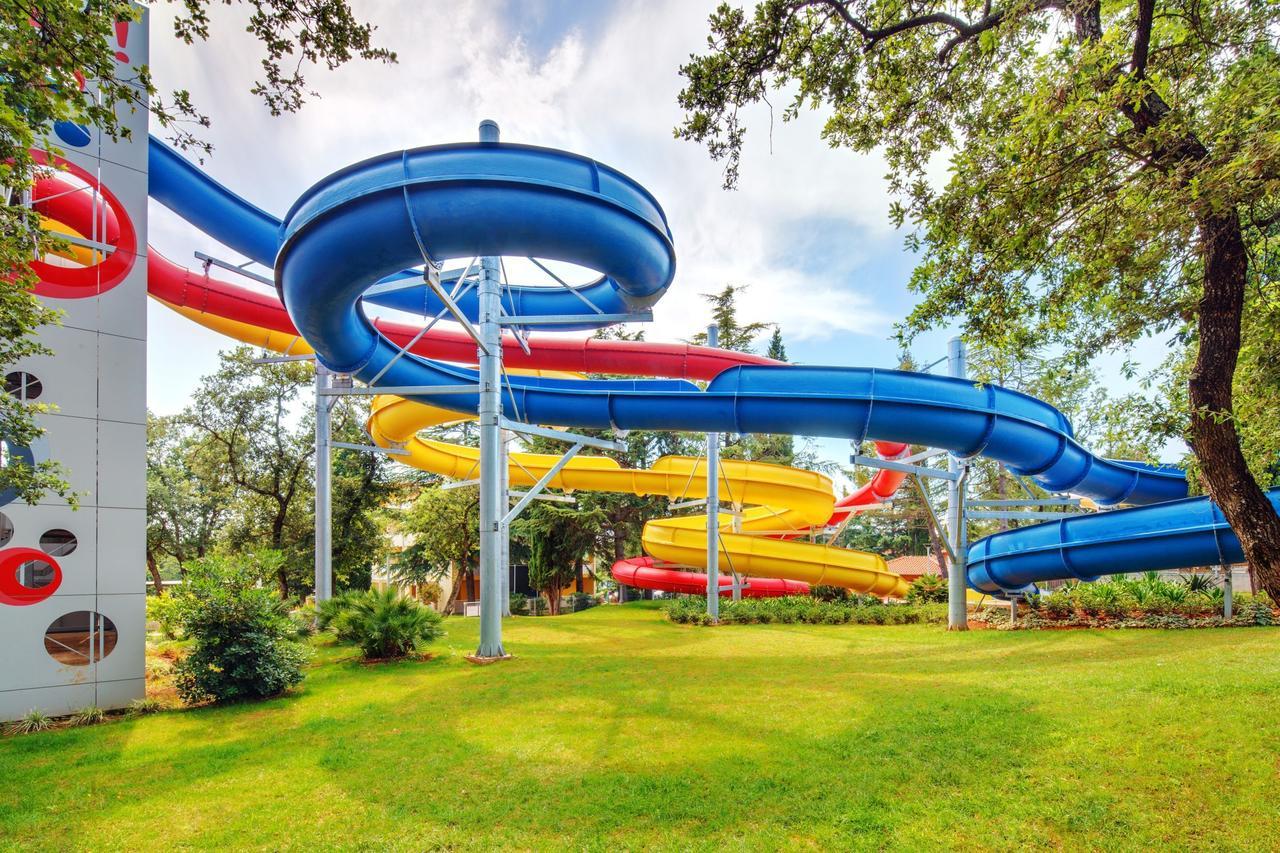 Not only is Sol Aurora the only all-inclusive option in Umag, but it's also Croatia's first environment-friendly hotel. The location of this 2015 Traveler's Choice award winner is superb, right on the beach and only 2.5 kilometers from town.
Reserve a single room, a double apartment, or anything in-between depending on your group needs. Along with the warm, cozy vibe, rooms all offer free WiFi, satellite TVs, hairdryers, air-conditioning, and balcony views (pay a little extra to enjoy the stunning Adriatic outside your window!).
When it comes to dining, a standard buffet breakfast, lunch, and dinner are offered. Additionally, there are snacks and fast food for your poolside enjoyment and, of course, local wine, beer, and an assortment of non-alcoholic beverages.
The mini-club will keep the kiddos entertained with shows, water games, sports, and more. At the same time, adults will find enjoyment in the fitness club, pool or ocean side relaxation, musicals, shows, and socio-cultural activities like cocktail demonstrations and wine and olive oil tastings. Count us in!
Check Rates or Find More All-Inclusive Hotels Here
All-Inclusive Hotel Albatros Plava Laguna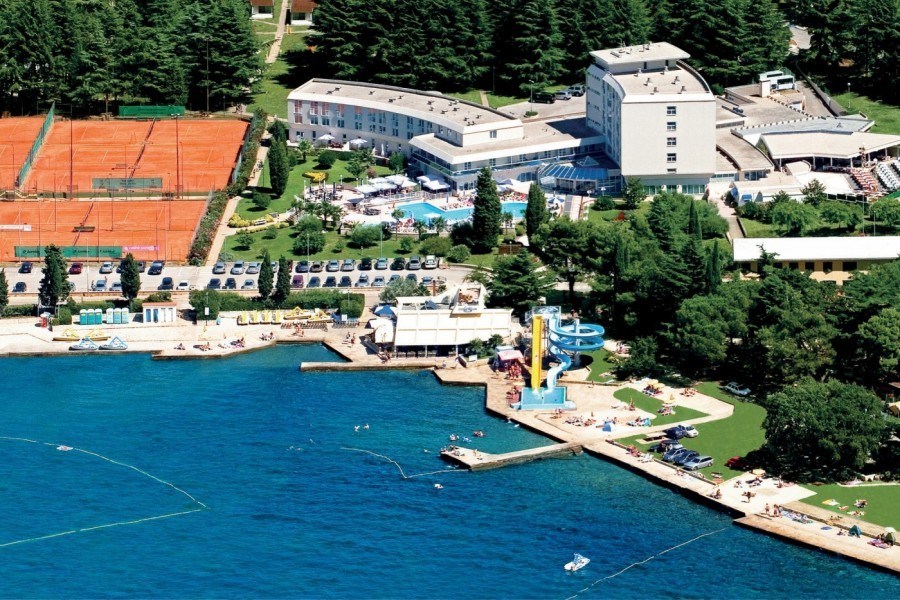 Istria is a gorgeous Mediterranean destination full of life, tranquility, and beauty. Snuggled in the stunning blues and greens of this region is Laguna Park. It's just a 20-minute walk on the coastal path from the town center of Poreč and not too far from Rovinj, either.
Modern and clean single, double, and suite-style rooms are available, all with free WiFi, air-conditioning, and hair dryers. For a little extra cash, you can enjoy a fantastic sea view from your balcony.
Buffet-style meals come with the all-inclusive option, along with the availability of packed lunches for those looking to explore the local area. And you totally should. Cakes, sandwiches, and snacks are available for the little ones after the morning animation program enchants them. Happy kids, after all, make for happy parents. And we can't forget champagne for breakfast. Yes, please!
Book a massage in the massage parlor, take a dip in the outdoor freshwater pool or relax on a sunbed along the hotel's beach. Mini-club for the kids, various sport and recreation facilities, and live music and animation for all ages. There is plenty of entertainment for the entire family here, in other words.
Local Tip: Don't miss the Episcopal Complex of the Euphrasian Basilica in Poreč. It's a UNESCO World Heritage site.
Check Rates or Find More All Inclusive Hotels Here

Hotel Zorna Poreč All Inclusive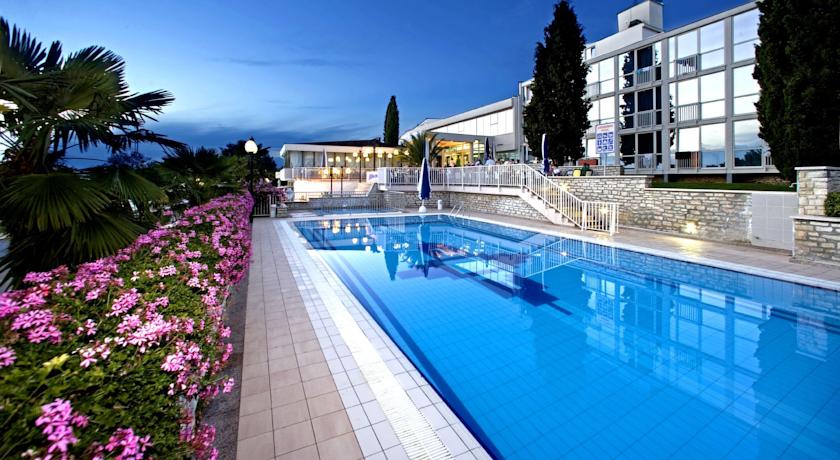 Another excellent option 5 kilometers from Poreč is Hotel Zorna. This 3-star hotel offers single, double, and family rooms that are clean and comfortable. All rooms come with free WiFi.
Guests will enjoy the close proximity to a stunning Blue Flag-awarded beachfront and Adriatic blues, complete with restaurants and bars for beach-day refreshments. An outdoor freshwater pool is located on-site at the hotel as well. There's no need to pay for your deck chairs; they are free for guests to use.
The all-inclusive buffet is integral, meaning it includes two snack times in addition to the typical meals. Beer and wine are included both at mealtimes and at the restaurant bar.
Another feature we love about this all-inclusive hotel in Croatia (besides loads of recreational equipment and facilities and kids' entertainment) is the local transportation offered for all-inclusive guests. Take advantage of the bus, train, and boat connections to explore the area!
Local Tip: If you want to experience one of our favorite hidden gems, rent some bicycles and head to the Parenzana Route.
Check Rates or Find More All Inclusive Hotels Here
Valamar Club All-Inclusive Tamaris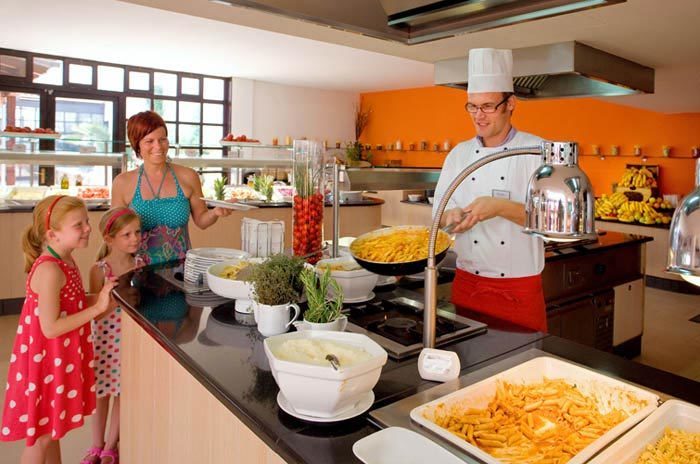 Valamar Club Tamaris is a stunning 4-star resort in Poreč, winner of the World Travel Award in 2014 and 2015 for Leading Resort in Croatia. With a ton of stuff to do, we doubt your family will ever want to leave!
This all-inclusive light family resort offers such a broad array of family accommodation styles (rooms, villas, suites, and more!), there is certainly one that suits your family's needs and size. Upscale, modern, and brightly colored decor, along with private balconies and air-conditioning, are a few highlights.
Show cooking allows guests to view the preparation of the buffet-style meals, and wine is included! Throughout the week, guests can also enjoy BBQ on the beach, late breakfast by the pool, or visit the various hotel bars for cocktails. And don't forget to send the kiddos to enjoy their own kid's restaurant and ice cream.
A heated outdoor pool, Jacuzzi, pebble and sand beach, diving center, and surfing/sailing courses will keep water sports lovers more than happy. Loads of additional recreation, spa and wellness, and children's activities are on offer, too. No one can complain of boredom here!
Local Tip: Only 15 minutes from the resort is Baredine Cave, a hidden gem of Croatia. Be sure to plan a visit!
Check Rates or Find More All Inclusive Hotels Here
Funtana Resort
The all-inclusive Funtana Resort is set in the small fishing town of the same name. The property is in front of a rocky beach and 550 meters from Valkanela Beach. Both the adults and the kids swimming pools have fantastic views of the sea and the small islets in the Vsrar Archipelago. The private beach in front of the hotel includes a special section for the little ones.
Guests can rent pedal boats or take part in hobby classes. Aerobic, dance, Croatian language, and gymnastic lessons are also available.
The all-inclusive menu includes all meals, snacks throughout the day, and alcoholic and non-alcoholic beverages. The decorated rooms feature air-conditioning, safety deposit boxes, satellite TVs, and a balcony. Family rooms are available for those with kids.
Check Rates or Find More All-Inclusive Hotels Here
TUI Family Life Bellevue
Located in Rabac, just 150 km from the beach and 1.7 km from town, the TUI Family Life Bellevue nestled in a pine hill is perfect for an all-inclusive family vacation.
Guests enjoy lovely views of the island of Cres while they relax at the beach or enjoy a drink by the pool. Kids are entertained at the clubs and all the programs, and the pool with water features. A variety of water sports are also available for adults, including football, basketball, beach volleyball, tennis, diving, yoga, and Pilates.
Rooms are well equipped and include balconies with park or sea views. A lovely 34 m2 swim-up room with a balcony and swim-up pool can also accommodate up to 4 adults. Perfect!
The all-inclusive options are available from 4th May to 5th October.
Remisens Hotel Giorgio II
A new hotel set next to the sea in Icici, the Remisens Hotel Giorgio II, is in a class of its own. Spectacular sea views, a seasonal pool, and a sun terrace delight guests. The Mali Raj Beach for swimming is 100 meters away, while the Icici Beach for swimming and watersports is 550 meters away.
Large spacious rooms with contemporary designs feature air conditioning, balconies, safes, minibars, desks, TVs with satellite channels, and free WiFi. 54 m² family rooms are available for those with children. Breakfast and dinner are included in the cost of the room.
Activities for guests include aerobics, infinity pool, kids pool, waterpark, kids' club, water sports facilities, bicycle rental, and a children's playground.
Pets are allowed and may be charged extra. Private parking is chargeable.
Check Rates or Find More All Inclusive Hotels Here
Valamar Pinia Porec
A 10-minute walk from Porec's historical center, the seafront Valamar Pinia Porec has an outdoor seawater pool. Guests who love watersports can go to Borik Beach, 750 meters away. The UNESCO World Heritage Euphrasian Basilica is 2.5 km away, while Porec Main Square, Marafor Main Square, and Porec Marina are less than 1.8 km away.
Small and brightly decorated rooms include all the necessary amenities. Family rooms are available for those with kids.
The all-inclusive menu includes breakfast, lunch, and dinner, along with red and white local wines, draught beer, and soft drinks. Several music, sport, and entertainment activities are available to entertain both children and adults. Perfect for an all-in-one family vacation!
Check Rates or Find More All-Inclusive Hotels Here
Valamar Girandella Maro Suites
Set in a pinewood near a pebble beach, the Valamar Girandella Maro Suites is a children's paradise. The resort caters to all your children's whims and features indoor and outdoor pools, water slides, Super Maro playrooms, and a children's buffet. Kids can enjoy bike rides, learn swimming with qualified instructors or join the Hocus-Pocus Wizard School.
There are entertainment options for teenagers and evening programs for adults as well.
Rooms and suites include balconies with park or sea views. Baby cots, children's bathtubs, potty, or toiletry sets are available on request. Professional child care and babysitting services are also available.
TUI Sensimar Medulin
This adults-only (16+) getaway is designed to meet your needs. Located in Medulin's old fishing village, the Sensimar Medulin offers a relaxing beach stay surrounded by nature. It is a 2-minute walk to the beach and offers spacious rooms and suites, some of which have sea views.
Guests can participate in wine and food tasting, Croatian lessons, well-being sessions, swimming, and sports like tennis and badminton. Saunas, spas, and massages cost extra. There's also an outdoor saltwater pool open during the day.
The all-inclusive package offers all meals and various drinks at the lobby bar, while local dance groups and live music provide the night's entertainment. The TUI Sensimar Medulin is perfect for a short holiday with your special someone.
Island
All

Inclusive Hotels And Resorts

Here are your island getaways.
Bol All-Inclusive Bluesun Hotel Bonaca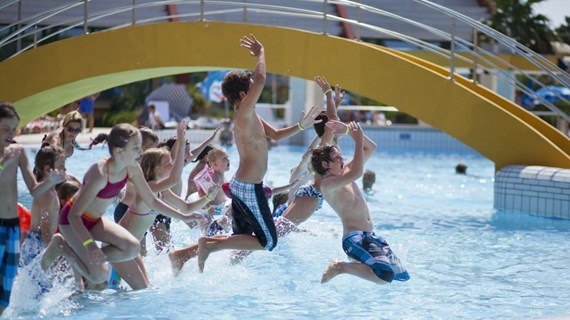 If the lovely town of Bol on the Island of Brac has you itching to visit Croatia, this 3-star, all-inclusive resort will have you smiling in no time. With 188 rooms, 48 of which are family rooms, there is plenty of space for stretching out and enjoying some R&R. Each room is equipped with free WiFi, air-conditioning, satellite TV, and a balcony or terrace (many of which offer views of spectacular Zlatni Rat Beach).
Food and beverages are included with your stay, and yes, this consists of the AMAZING local wines, brandy, and espresso! Children's chairs are also available for the youngest diners.
Additional resort facilities for children include a kids' pool, playground, kids' club, and other entertainment programs. Adults get pampered at the outdoor pool, complete with a pool bar, access to the wellness and beauty center at the nearby Bluesun Elaphusa Hotel, and live music and DJs on the beach and cocktail bars. All in all, the perfect all-inclusive resort for a Croatia family holiday.
Local Tip: If a stop to the island's famous beach is on your 2022 to-do list, check out our guide to visiting Zlatni Rat Beach with your family.
Check Rates or Find More All Inclusive Hotels Here
Family Hotel Vespera
Located 50 meters from the seashore in Sunny Bay, the Family Hotel Vespera is perfect for a family vacation. Veli Zal Beach is 350 meters away, while Cikat Cove and Cikat Forest Park are 1.1 km away. Losinj Airport is 7.3 km away.
The hotel boasts an Aqua Fun Pool with three levels, indoor and outdoor play areas for the children, tennis courts, and fitness centers. The swimming pool complex includes waterfalls and hydro-massages. There are also entertainment clubs for babies, kids, and teens, while cabaret programs, music quizzes, and comedy clubs are open for the adults.
All rooms are well equipped and include a balcony and a minibar. Rooms with disability access are available. Baby equipment such as prams and bottle heaters are available on request. Guests can choose from a package with only breakfast or breakfast plus dinner.
Free wired internet is available in the hotel rooms, while free WiFi is available in public areas. Free private parking is available nearby without reservation.
Check Rates or Find More All Inclusive Hotels Here
TUI Sensimar Kalamota Island
Built right into the hillside surrounded by pine groves, the TUI Sensimar Kalamota Island is perfect for a romantic getaway in natural surroundings. The hotel is just 30 minutes from Dubrovnik by boat, located on Kolocep or Kalamata Island. This one square mile island has only 160 inhabitants.
Rooms and suites feature balconies, air conditioning, flat-screen TVs, Minibars, coffee/tea makers, safe deposit boxes, and hairdryers. Suites also include a bottle of wine upon arrival.
Guests can either enjoy meals in the restaurant's cool interior or have them outside while looking out at the Donje Celo Bay and the surrounding mountains. The onsite La Vita Spa & Gym enhances your focus and melts away your tensions, while the live entertainment at night and the book club will keep you busy. The hotel also arranges romantic picnics and or kayaking trips at guests' requests.
Dubrovnik All Inclusive Resorts And Hotels
Dubrovnik is a travelers paradise, and these all-inclusive options will not disappoint you:
Valamar Club Dubrovnik All Inclusive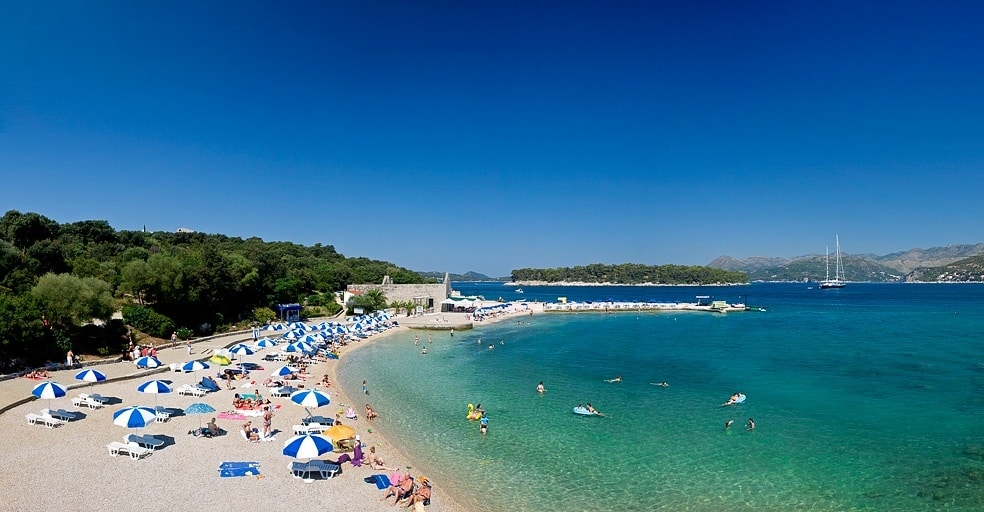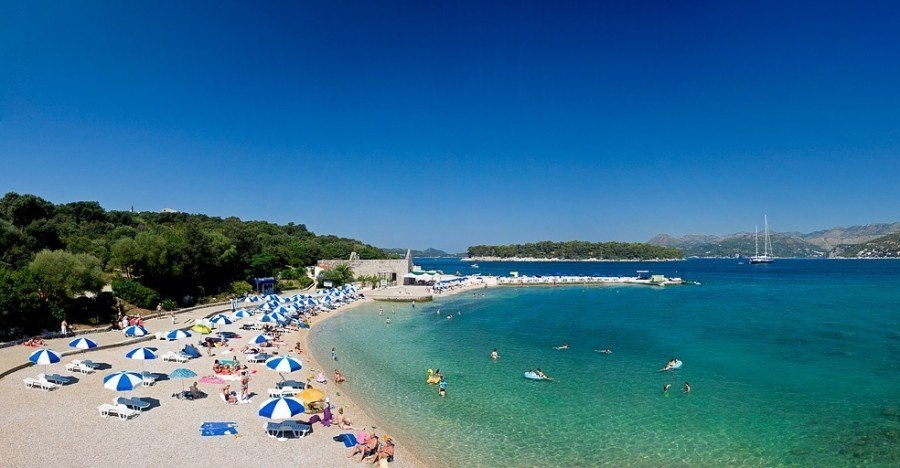 Valamar Club prides itself on being the only family-oriented hotel in Dubrovnik. With an incredible location on the stunning Babin Kuk peninsula, your family will enjoy the sea breeze along with being just minutes from the Old Town. It's the perfect base for making the most of your time in the area.
Clean, spacious rooms are designed with families in mind, and family rooms include individual children's TV programming.
Dining is buffet style, and the restaurant has a separate area, the Children's Corner, where youngsters can eat and enjoy ice cream throughout the day. Beach bars and cafes are also located on-site for light snacks and the all-important drinks throughout the day.
Excursions, fitness classes, pool and pebble beach access, massages, music, sporting events, and an abundance of children's activities will keep your family relaxed, active, and entertained throughout your stay. So put your feet up, enjoy your sea view, and let Valamar Club handle the rest!
Check Rates or Find More All-Inclusive Hotels Here
Remisens Hotel Epidaurus
Located right by the seashore in the beautiful Tiha Cove, the Remisens Hotel Epidaurus is an ideal spot for a family vacation on the Dubrovnik Riviera. It's located 600 meters from Old Town Cavtat, 1 km from Cavtat Promenade, and Saint Nicholas Church. It's also 4 km from Dubrovnik Airport and 19 km from Old Town Dubrovnik.
The cozy and compact rooms at this 3-star hotel feature minibars, air conditioning, safes, TVs with satellite channels, telephones, air conditioning, heating, and free WiFi. Ask for a room with views of the crystal clear sea. All-inclusive or breakfast and dinner options are available.
Check Rates or Find More All-Inclusive Hotels Here
Remisens Hotel Albatros
Recently renovated in 2018, the Remisens Hotel Albatros is a stone's throw from Zlatni Rat Beach, which is an excellent spot for swimming and sunbathing. It's also just 800 meters from the center of Cavtat, Cavtat Promenade, and Saint Nicholas Church, and less than a km from the Church and Monastery of Our Lady of Snow and Racic Mausoleum. It's also 4 km from Dubrovnik Airport and within a km of markets and supermarkets.
Cozy and chic air-conditioned rooms include all amenities, such as minibars and TVs, safes, and Free WiFi.
The suites also offer a seating area and a balcony overlooking the sea. Guests can enjoy international and Mediterranean meals at the Civitas and Konavle restaurant or snacks at the lobby, beach, and snack bars.
Guests have access to indoor and outdoor swimming pools, a gym, and a beauty salon. Banana boats, waterskiing, and windsurfing can be arranged at the hotel. A mini club and game rooms can keep kids entertained. Pets are allowed at an extra charge. Some rooms are wheelchair accessible.
This 4-star hotel in Cavtat is perfect for a holiday close to Dubrovnik.
Check Rates or Find More All Inclusive Hotels Here
All-Inclusive Hotels And Resorts In Dalmatia
Split, Makarska, and Zadar all have super options, take a look:
Falkensteiner Park Punat
Surrounded by olive groves and pine trees in the town of Punat, the Falkensteiner Park Punat is perfect for an all-inclusive vacation. It is located 23 km from the Rijeka Airport, 1 km from Punat Marina and Kosljun Franciscan Monastery. Drazica Beach, Punta di Galetto Beach, Krk Fortress, Krk Cathedral, Porporela Beach, and Krk Town Square are around 4 km away.
The hotel is close to a pebbly beach and boasts beautiful sea views. Guests have access to lounges, swimming pools, and a fitness center.
The rooms look perfect in their white furnishings and basketweave lamps. Every room is equipped with a flat-screen TV with satellite channels, a safety deposit box, a study desk, free WiFi, heating, and air conditioning.
Of course, breakfast, lunch, dinner, and soft drinks are included in the room's price.
Pick a room with a sea view for amazing views of the ocean day or night.
Check Rates or Find More All Inclusive Hotels Here
Bluesun All-Inclusive Hotel Neptun Tucepi
Want an all-inclusive option with locally sourced ingredients? Hotel Neptun Tucepi is the way to go! Situated in the little Dalmatian town of Tučepi on the Makarska Riviera, the hotel is a great home base for exploring the stunning region.
Modern, comfortable rooms, suites, and family rooms (many with a stunning sea view) are available throughout the resort property buildings. A fun bonus this hotel offers? One child under 14 years of age can stay for free in Superior rooms, and children two and under are always free. Sign us up!
With loads of children's activities, free bicycle rental, water sports, and exceptional recreation in the region, this is an ideal resort for an active family holiday. If you prefer to leave the resort area for a little exploration, both Tucepi and Makarska offer visitors an excellent selection of bars, cafes, nightlife, and live music. Great for all ages!
Check Rates or Find More All-Inclusive Hotels Here
Club Funimation Zadar All Inclusive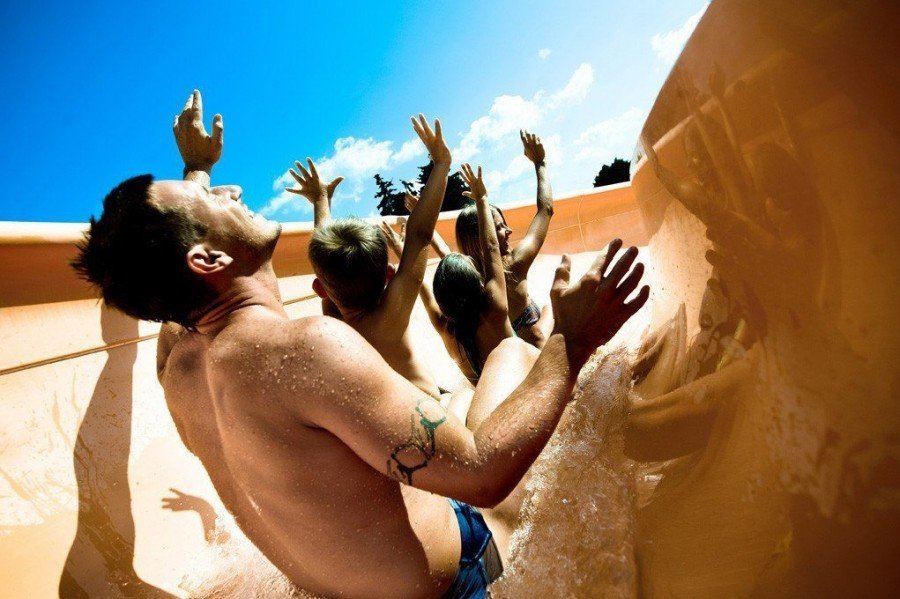 Located on a gorgeous bay with a private beach and just 3 kilometers from the unique city center of Zadar is Club Funimation. The hotel was awarded the most beautiful family club/hotel in Croatia. We can totally see why!
The club offers modern, stylish rooms and suites equipped with all the fun extras, including hairdryers, integrated radio, minibar, satellite TV, and air-conditioning. If you're bringing the kids, check out the Mini Family rooms, which have sofas that convert into bunk beds. They will be impressed with their cool sleep space!
During the summer season, all-inclusive buffet dining is available, with loads of organic and healthy options. Also included are beer, wine, and regional liquors from Tramontana Bar. An all-inclusive snack bar serves kebabs, hot dogs, sandwiches, pasta, and grilled meats for in-between mealtime munchies.
Youngsters will delight in Falky-Land, a children's world complete with a playground and paddling pool. The adventure pool with water slide, children's cinema, children's disco, and kids' clubs are also not to be missed. Adults can discover the healing power of the sea in the Acquapura Thalasso & Spa Center. Finnish sauna, Vichy showers, steam baths, and salt baths await! For those looking for a more active holiday, onsite sporting activities, boats, and catamaran sailing are available as well.
Check Rates or Find More All-Inclusive Hotels Here
Pine Beach All Inclusive Pakoštane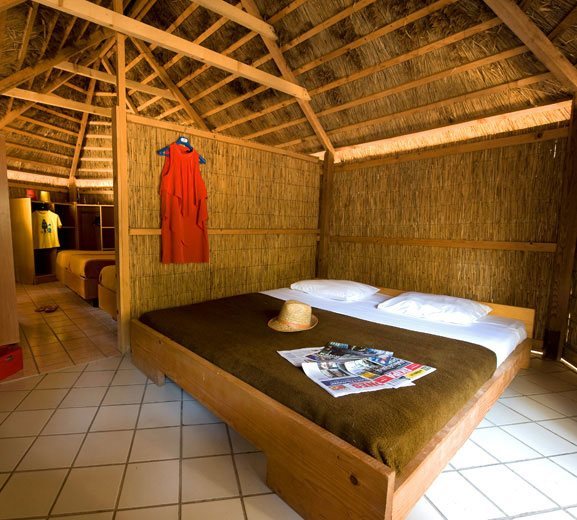 All-inclusive hotels are pretty much the same, right? Think again!
At Pine Beach Pakoštane, skip the traditional hotel room and stay in your very own bungalow on the Adriatic. These charming little reed buildings can accommodate up to six people and are sure to be part of a vacation you will never forget! Designed to allow guests an escape from the busy world, the bungalows don't have electricity. So unplug, enjoy the eight conveniently placed, ultra-clean, sanitary facilities, and reconnect with nature.
This casual beach resort has a fantastic location in Dalmatia, between the sea, Vrana Lake and the Plitvice Lakes, Kornati, Northern Velebit, and Krka National Parks.
Dine on Mediterranean cuisine prepared with local ingredients and sip a glass of local wine at the covered, open restaurant terrace. Spend your days trying your hand at a new sport or enjoying an old favorite. We'd love to take the windsurfing class or go rock climbing! Send the kids to the waterpark, take in an evening show, and, most importantly, dip your toes in the waters of the stunning, sandy beach.
There is so much to love about this not-so-traditional all inclusive resort!
Check Rates or Find More All Inclusive Hotels Here
TUI Sensimar Adriatic Beach Resort
Located on a pebble beach close to Igrane in Zivogosce, the TUI Sensimar Adriatic Beach Resort is an adult-only 4-star resort. It is 56 km from Mostar Airport and 80 km from Split Airport.
Rooms are well-equipped and include free WiFi, balconies, air conditioning, heating, and minibars. Ask for the rooms with sea views. Packages with breakfast and dinner or all meals are available.
Couples can take part in sports such as ping pong and bocce. Or they relax by the beach or in the pool and enjoy the alcoholic and non-alcoholic beverages served throughout the day. This hotel is away from the crowds and perfect for a romantic weekend away.
Check Rates or Find More All-Inclusive Hotels Here
Falkensteiner Diadora Hotel
Located in Punta Skala, the Falkensteiner Family Hotel Diadora is close to Zadar, just 14 km away from Old Town.
Rooms feature free WiFi, flat-screen TV with satellite channels, sofas, safety deposit boxes, and minibars. Family rooms can accommodate two adults and two children under 12. Meals include Mediterranean and international buffets, with free wine and beer during meals.
Guests have access to a gym, spa, softball and tennis courts, outdoor an indoor swimming pools, and more, while kids can enjoy the Falkyland amusement park, the children's arcade called 'Las Vegas,' toddler's garden, swimming pool, and a cinema.
The hotel is a perfect vacation spot for every member of the family!
Check Rates or Find More All Inclusive Hotels Here
Smartline Bluesun Hotel Neptun
Set amidst pine and olive trees overlooking the Adriatic Sea, the Smartline Bluesun Hotel Neptun in Tucepi offers an excellent all-inclusive package.
In addition to breakfast, lunch, and dinner, you get two snack meals and a range of drinks. Free onsite activities include use of the fitness center, bike rental, tennis, football, table tennis, and volleyball. Plus, families will love the kids club, children's playground, and several onsite water sport activities.
At an extra charge, the hotel can arrange for trips to Medjugorje Sanctuary, Mount Biokovo Nature Park for hiking, River Cetina for kayaking, Pol for fishing, and trips to Split and Dubrovnik.
Rooms feature TVs with satellite and cable channels, balconies, safety deposit boxes, air conditioning, heating, hairdryers, and free WiFi. Family rooms and interconnected rooms are available for those with children. Free parking is available onsite.
The sea view rooms cost a tad more but afford incredible views of the Adriatic.
Check Rates or Find More All Inclusive Hotels Here
TUI Sensimar Makarska
Like many other Sensimar properties, the adult-only TUI Sensimar Makarska is right on the beach and surrounded by lush greenery. The beachfront property boasts an infinity pool and perfect views of yachts moored in the Igrane harbor.
Contemporary rooms with chic designs have all the amenities you need. The all-inclusive packages include all buffet meals, local alcoholic and non-alcoholic drinks such as wine, beer, soft drinks, and mineral water, and snacks at fixed times.
Couples can enjoy the low-key activities and entertainment, including the open-air cinema, local dance groups, and live music. Ideal for a romantic weekend away!
So, tell us, which of these 2022 all-inclusive hotels in Croatia has won you over?
What You Should Know About All-inclusive Hotels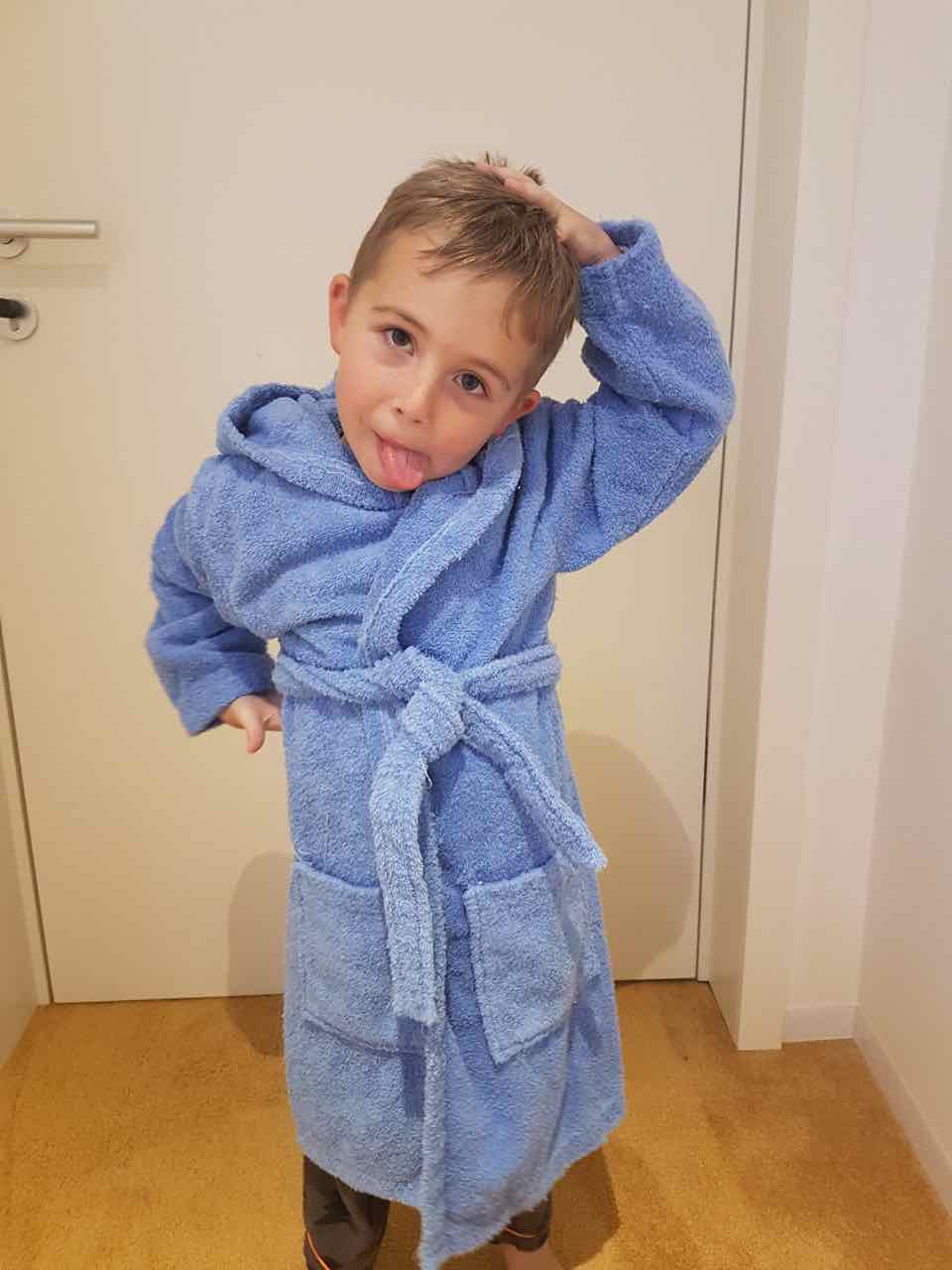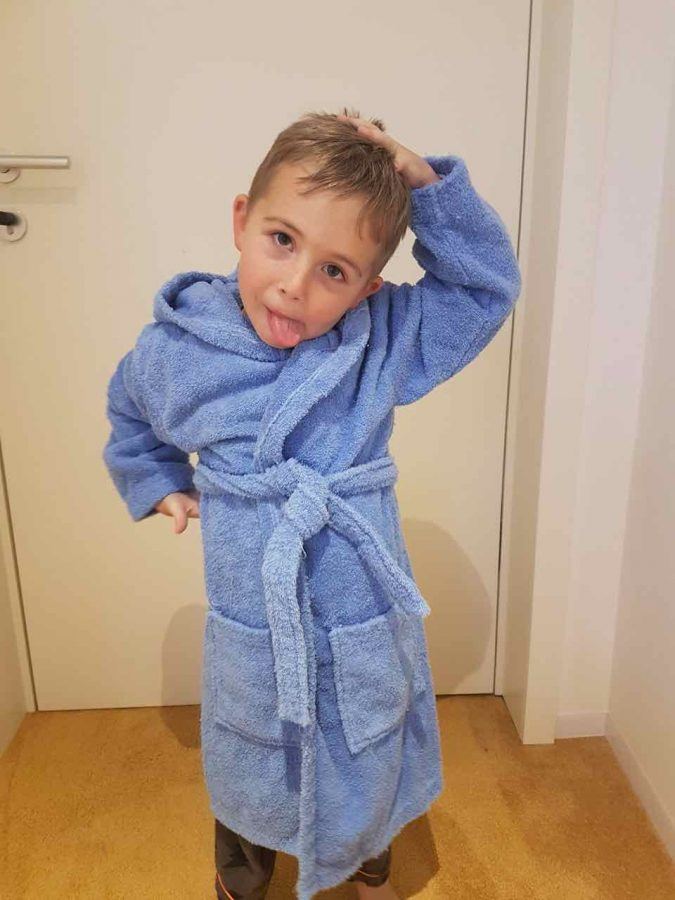 All-inclusive resorts and hotels are an excellent choice for families and those who simply don't want the hassle of budgeting for food and drinks. You'll find all-inclusive in every major tourist hotspot, and that means Croatia included.
Indeed, there aren't as many all-inclusive hotels here in Croatia as there are in some other summer hotspots, but there are also some great ones to choose from. However, you might have a few queries you need to answer before deciding whether to opt for all-inclusive or whether to go with a regular type of accommodation.
Why Is All-Inclusive In Croatia A Good Option?
Most all-inclusive hotels in Croatia offer an all-inclusive package that includes three standard meals per day, e.g., breakfast, lunch, and dinner, as well as drinks throughout the day and evening. Some hotels offer a range of alcoholic beverages included within that drinks package, while others offer a limited choice, beer, wine, and local choices of vodka and other spirits. It varies from place to place, though soft drinks and water are as standard.
The plus point of all-inclusive is that kids can have as many soft drinks as they want in the sun, but entertainment is also included as part of your package. You'll also get pool umbrellas and activities around the pool for the kids during the day.
Put simply, staying at all-inclusive hotels helps save you cash, even if it costs a little more at the point of booking. If your children are under a certain age, you might even find kids free places on offer; still, the age limit and availability of these vary from hotel to hotel. Also, if you can book outside of the regular children's holidays, you'll find lower prices and more availability, compared to when the kids are off school.
Non-residents of the hotel can enter into some all-inclusive hotels and use the pool facilities; however, they will need to pay for their drinks. In terms of safety, this means that while an all-inclusive hotel is perfectly safe, it doesn't offer a safety guarantee. That's simply something to bear in mind.
Where Are Croatia's All-Inclusive Hotels?
Croatia doesn't have the widest choice of all-inclusive hotels, compared to some of Europe's other big summer hotspots, and you'll mainly find them along the stretch of coastline, which runs between Dubrovnik and Umag. You'll also find some on the islands, but you won't find any all-inclusive anywhere else, including Zagreb. The vast majority can be found in the Istria area.
Most all-inclusive hotels are located just a little back from the main beach areas, so you will have to walk slightly to get into the center of town or to the beach, but this usually is only a few minutes away. Access is ordinarily direct, so you don't have to worry about traversing your way through difficult areas, and in terms of quality of food and drink, it's typically very high.
What Is The Difference Between All Inclusive And All Inclusive Light?
In Croatia, you will find two main packages for all-inclusive hotels – all-inclusive and all-inclusive light. It can be confusing to know the differences, so let's break it down.
All-inclusive light: Three daily meals, a drinks selection while you're eating, occasional snacks. This package doesn't give you drinks during the day.
All-inclusive: Three daily meals, a drinks section during meals and throughout the day and night, and snacks.
Entertainment and pool access are included in both packages.
Find More Accommodation in Croatia