Finding the best spot to stay in Croatia is one of the most critical aspects of your holiday. If you select the wrong place, your time away will be spoiled with feelings of dissatisfaction – especially when you travel with kids!
Well, never fear, my family has road-tested a new Croatia family accommodation option for you and yours.
Suppose you're into the great outdoors, and you want a location that is packed with facilities for the entire family (even teenagers). In that case, it has to be Krk Premium Camping Resort by Valamar.
Before you run away, wait! There are no tents here, it's luxurious and total rest and relaxation, in sophisticated surroundings!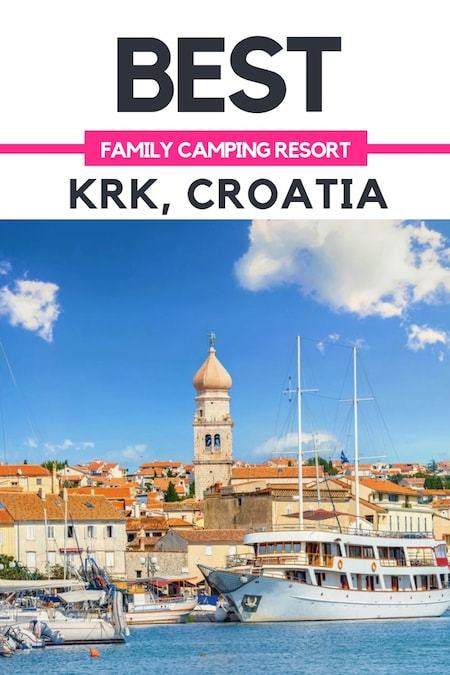 Krk Premium Camping Resort By Valamar Review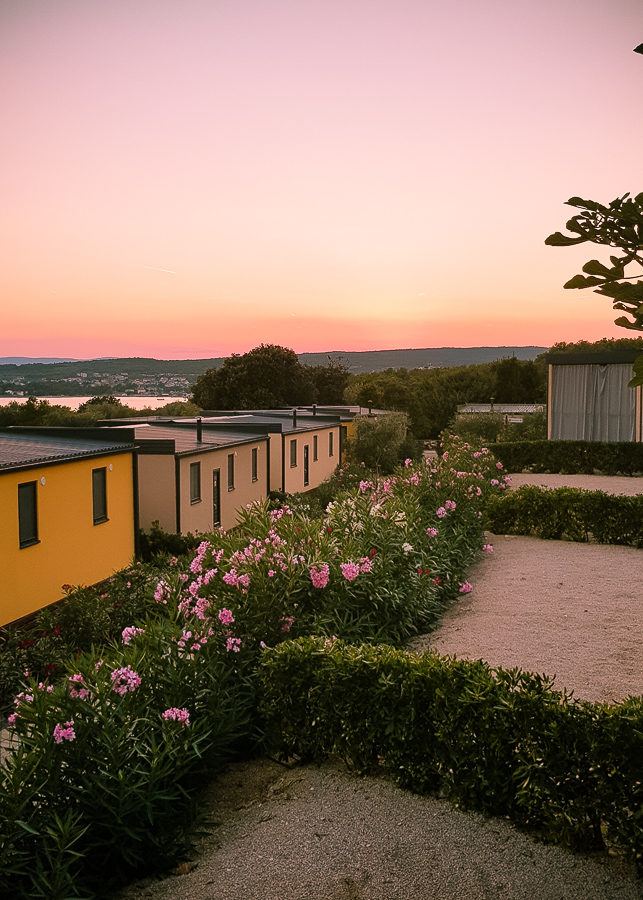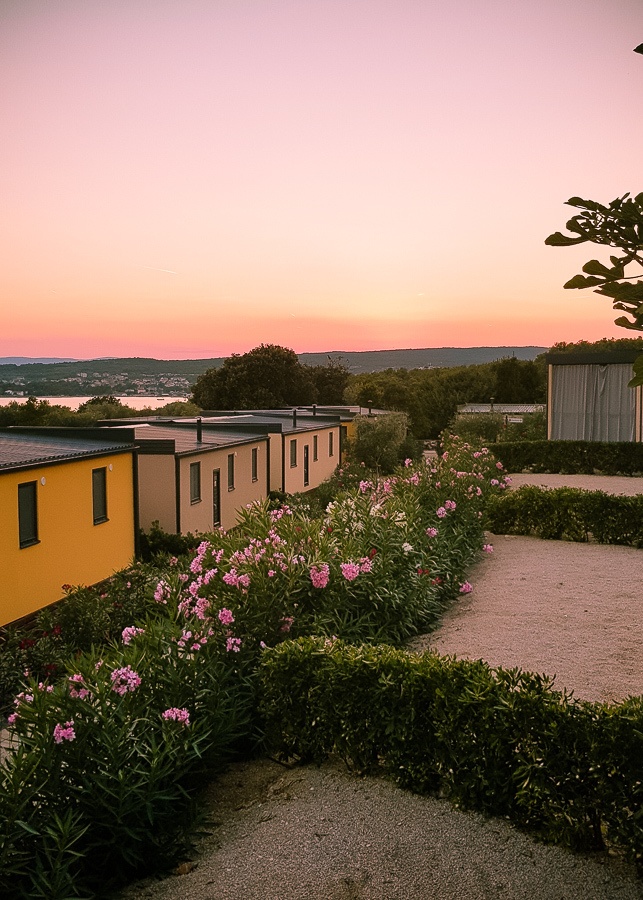 I booked this getaway in August – the peak of the summer heat, and was a little worried about the heat and staying at a 'camping facility'; despite the resort being called a 'Premium Camping Resort,' I still was unsure by what definition is was classified 'Premium' – though soon after arriving at the Valamar resort my fears were washed away – literally. I was offered a cold refreshing beverage at check-in. I thought, "okay, this is off to a good start!"
I should tell you we don't camp. Ever. We are yet to try that. Instead, for this trip, we booked a luxury two-bedroom mobile home in the area on the camp known as 'Bella Visa.' However, much of the information in this review applies to you if you are also planning on taking your campervan to the resort (the only thing you'll need to find elsewhere is about how easy it is to check-in with your camper, as we did not get to see that during our stay).
Krk Premium Camping Resort – Parking & Bars
Parking in the designated parking area for the 'Bella Vista' mobile home we had booked was easy, there was plenty of parking, and at check-in, we were given a parking pass, which allowed us to come in and out of the security gate with ease.
Once checked in, you'll need help to get up the hill with your luggage – but that too is easy. A helpful attendant will arrive in a large golf cart – to load your bags and take you to your mobile home. He showed us the rooms, how to lock the doors, and asked if we needed any help using the appliances – but I did not plan to cook – I was planning to head to the onsite restaurant to eat.
There are also a few places to grab a drink – we enjoy daily drinks at the bar (reasonable prices), and there was a lot of shade to keep us cool to boot!
Bedrooms At The Krk Premium Camping Resort
Let me say yes, it's a mobile home. But also, they are luxury. The air conditioner was already on, and the rooms were cool. The two bedrooms were more than enough for the 4 of us – and the ensuite toilet was a nice bonus.
The large bed was very comfortable, and the kid's room was a perfect size, with both bedrooms having lots of storage space to keep organized for the week.
TRAVEL COMPANIES WE USE AND TRUST
Location Of The Krk Premium Camping Resort By Valamar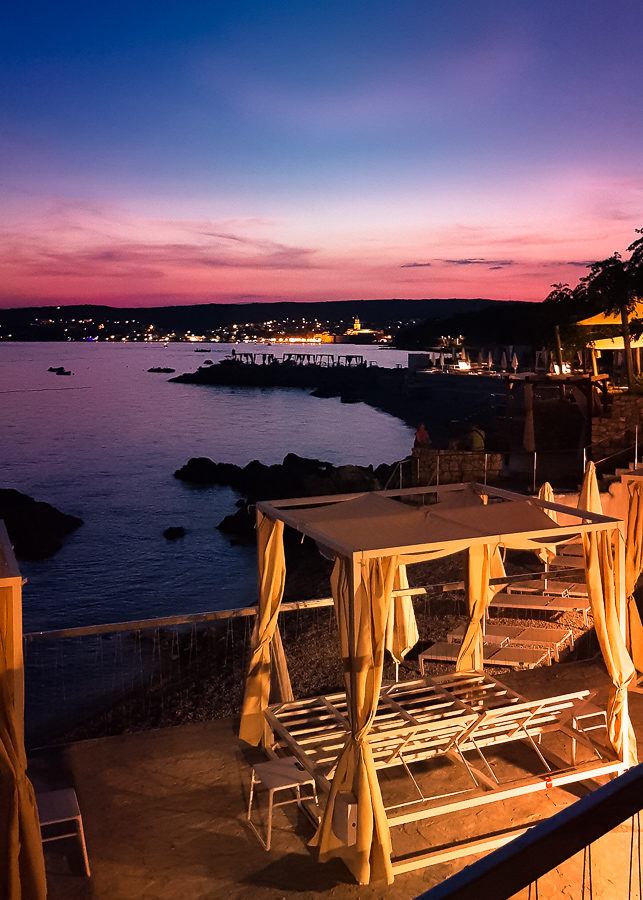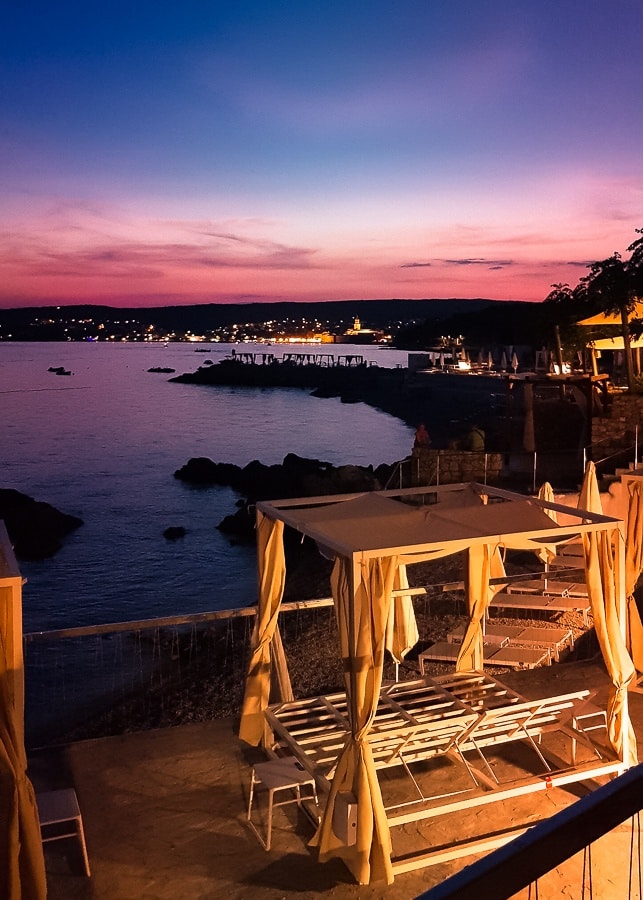 You are literally a few minutes' walk away from the beach, but you'll feel like you're in the middle of nowhere, in completely chilled out surroundings. The truth is that you're super close to Krk Old Town!.
If you want to explore further, there are fantastic roads in and around the area, with free parking on-site. Drazica Beach is 0.4km away, and Punta di Galetto Beach is only 0.9km away, so you're surrounded by nature. Rijeka Airport is just over 20km away, and if you're flying into Pula, the airport is only 50km away.
Hotel Facilities At Krk Premium Camping Resort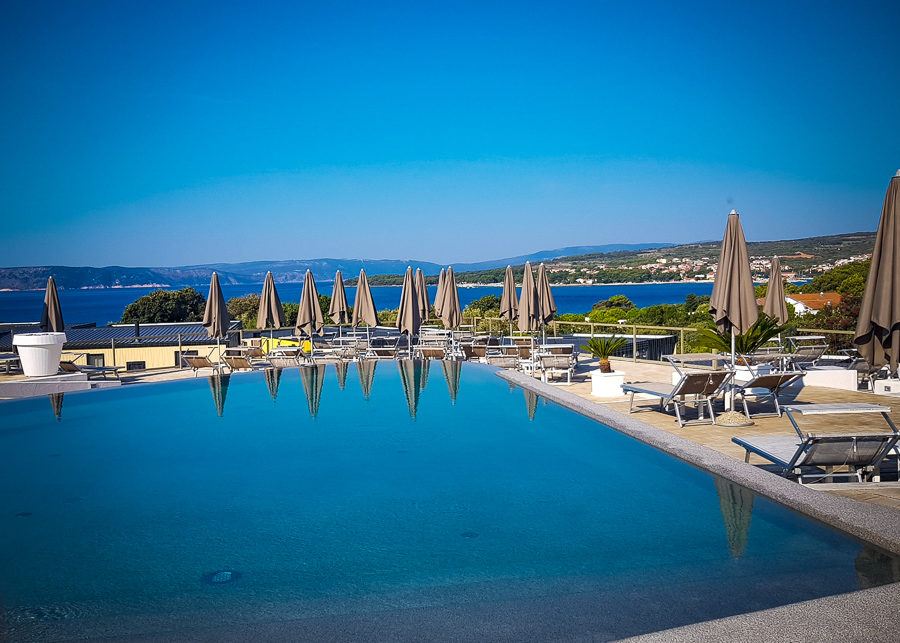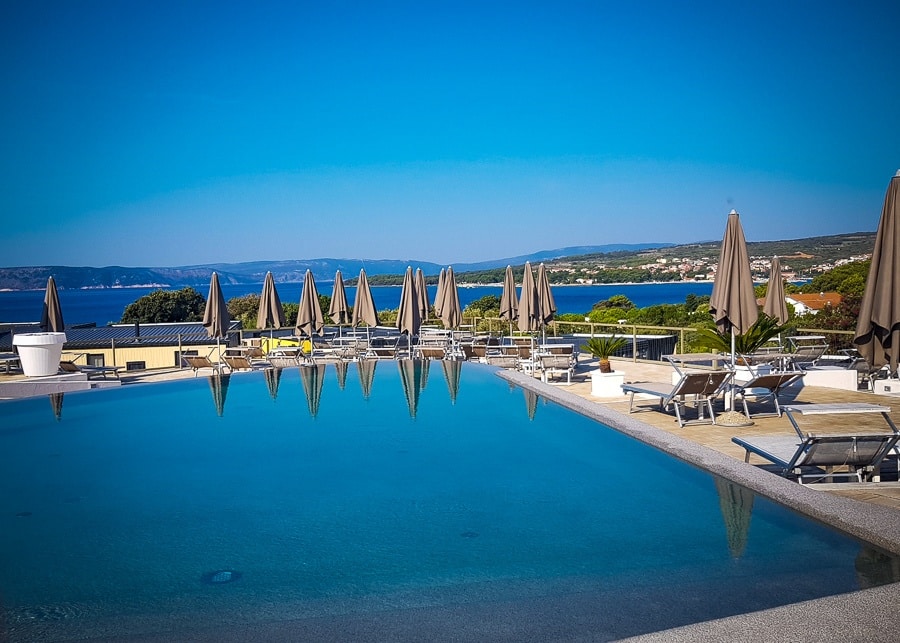 This is a campsite which is packed with facilities, so you're certainly not going to be bored! It is also an eco-campground, but it's not any old campground, it's got an on-site spa!
Most things are set in the outdoors, which is ideal for the warm summer months. There are a couple of outdoor pools, and you can send the kids to the water playground, which is sure to keep them more than occupied for a while! On the beach, you'll find watersports facilities for an extra cost, and if you want to bring your furry friends along, this is a totally pet-friendly campsite!
Wifi isn't an issue at the campsite, as it is free across all public areas, and quite fast too. You'll also find dining opportunities in the campground, there is a pizza place, there are two bakeries, a market, shops, and they also have events during the peak months.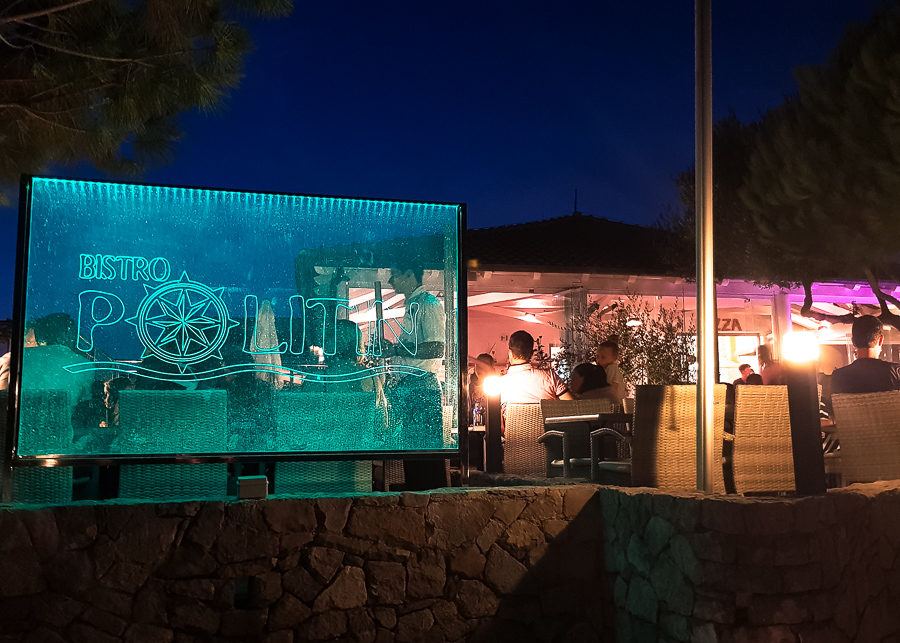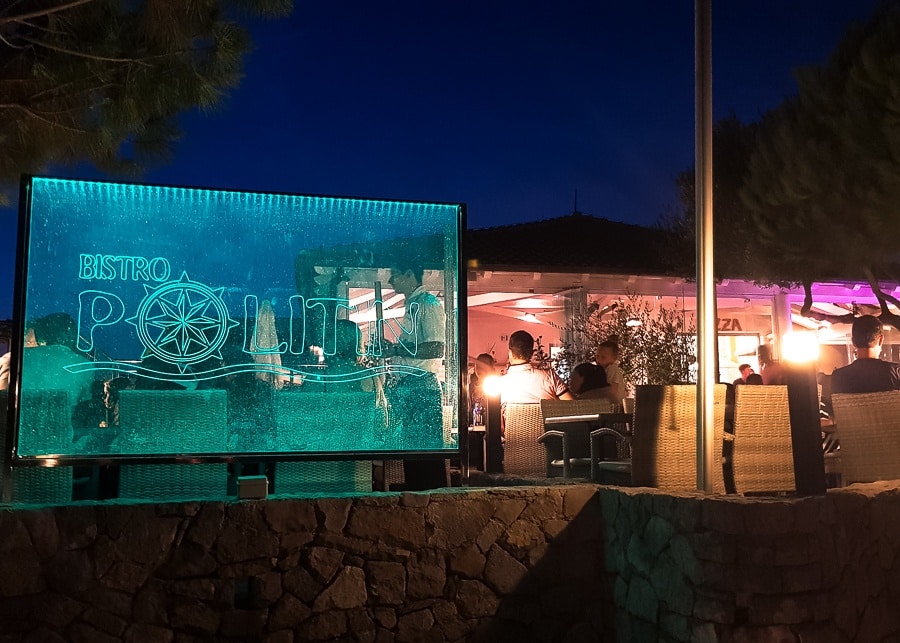 The onsite restaurant is also an excellent choice. Called the Politin Bistro, they have plenty of options, both international and local dishes. Kids will be more than catered for, as there is a kids menu, and it is certainly more than enough for picky eaters!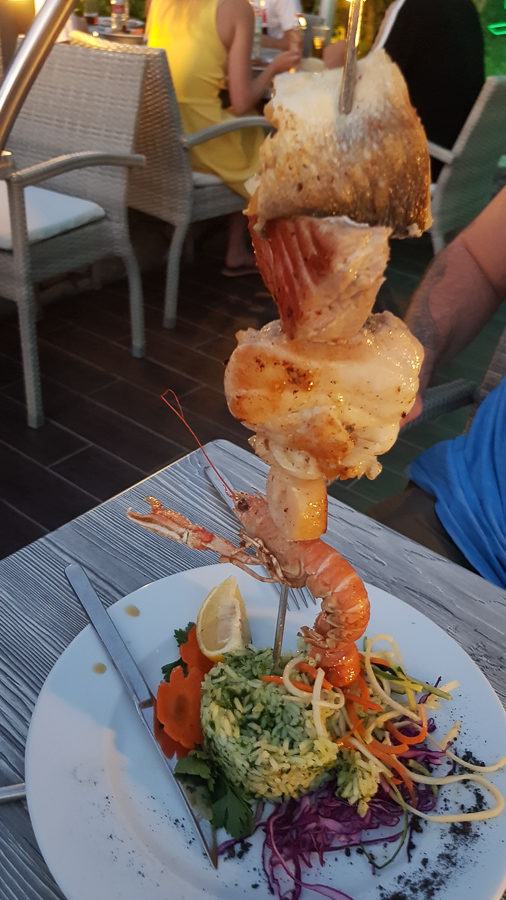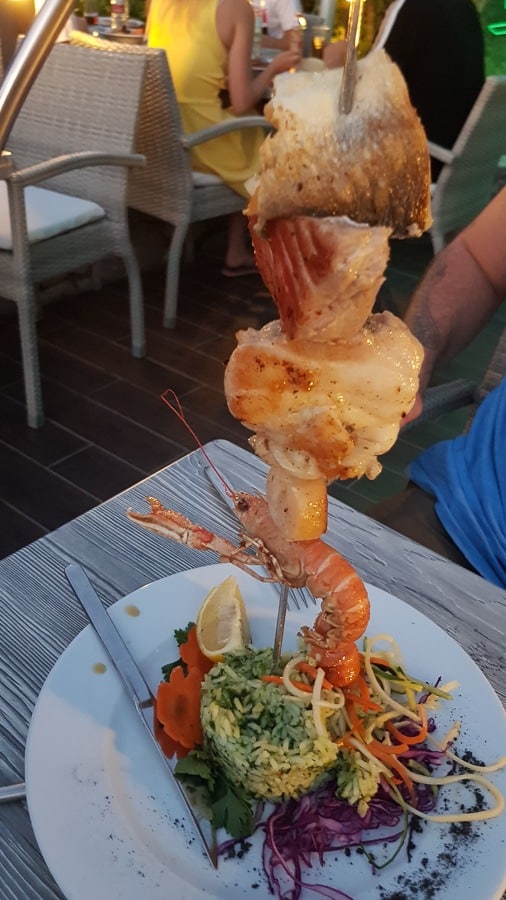 Oh, and a huge plus is that the restaurant delivers – to your camper or mobile home. We ordered pizzas one night, and some fried calamari and salads another. I was so shocked that the prices were…wait for it – reasonable! Really, wow, not overpriced at all.
If you want to burn off the extra food you've eaten, head out to the night tennis court, or play some badminton, basketball, mini-golf, or volleyball!
Room Options At The Camping Resort Krk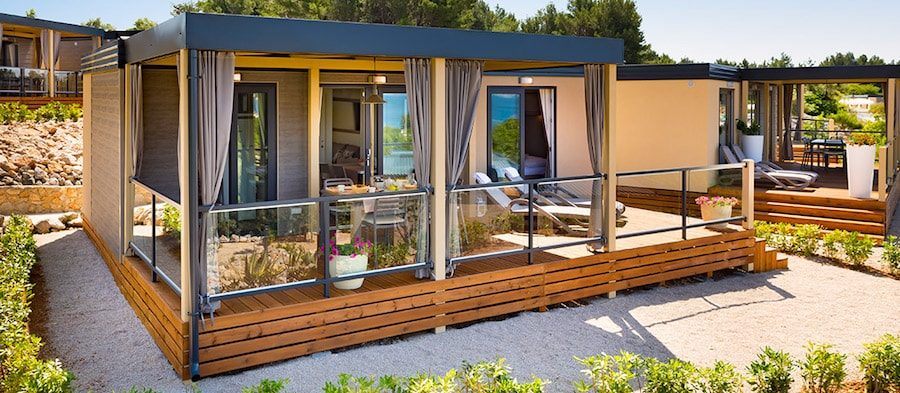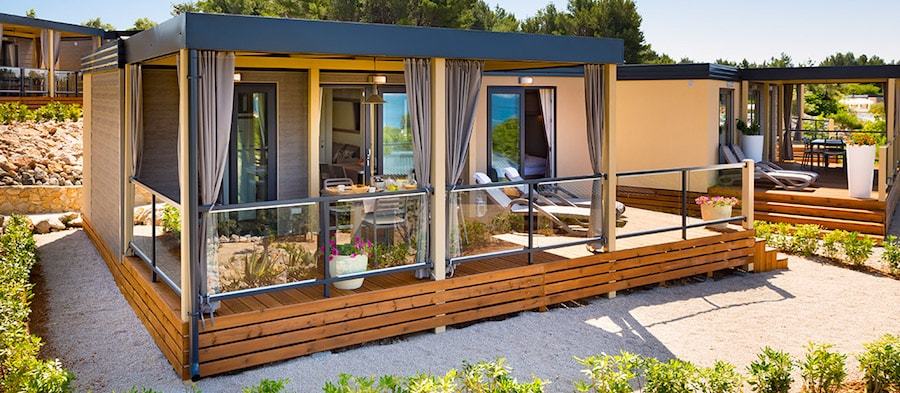 Of course, you can take your campervan and hook-up to a designated space. But, there are a few choices in terms of rooms if you are like us and do not own one:
A premium two-bedroom mobile home with terrace and sea view
Superior two-bedroom mobile home with terrace
Premium two-bedroom mobile home with terrace
Premium two-bedroom mobile home
All have plentiful space and are ideal for families. Air conditioning is standard, thankfully, and they have oversized, covered terraces that provided excellent extra shade – ideal for the kids to play outside. Rooms are well furnished, and all have kitchens with everything you could possibly need, including a coffee and tea maker!
Programs For Kids At Krk Premium Camping Resort At Valamar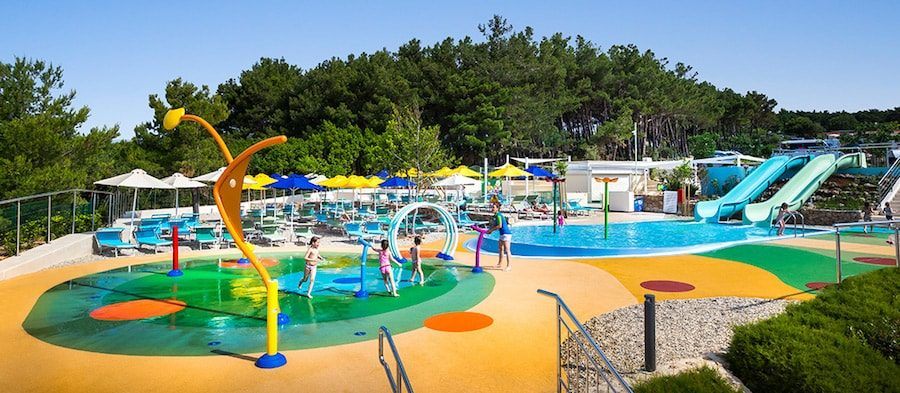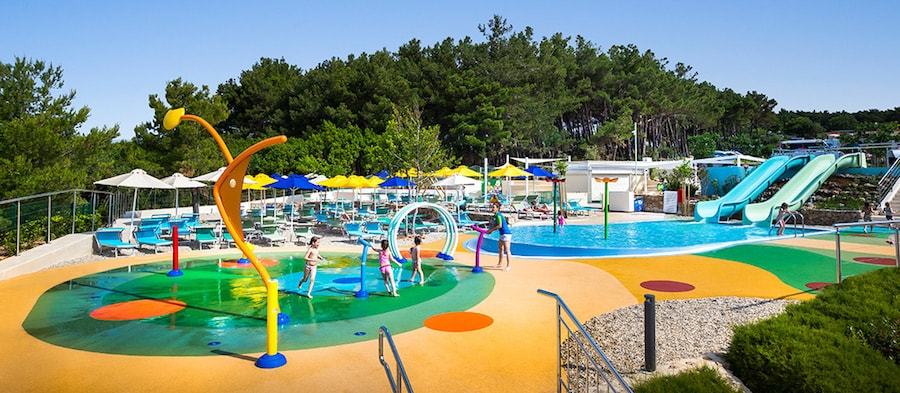 There is plenty to keep the kids occupied here, with several kids clubs and video games for the teenagers. There is even a crafts club for those who are down with arts and crafts! The dedicated kid's pool has an enormous waterslide, and there are evening entertainment programs for the kids, helping adults to have a little space too! Also, there are babysitting services on hand.
Krk Premium Camping Resort At Valamar Has Something For Adults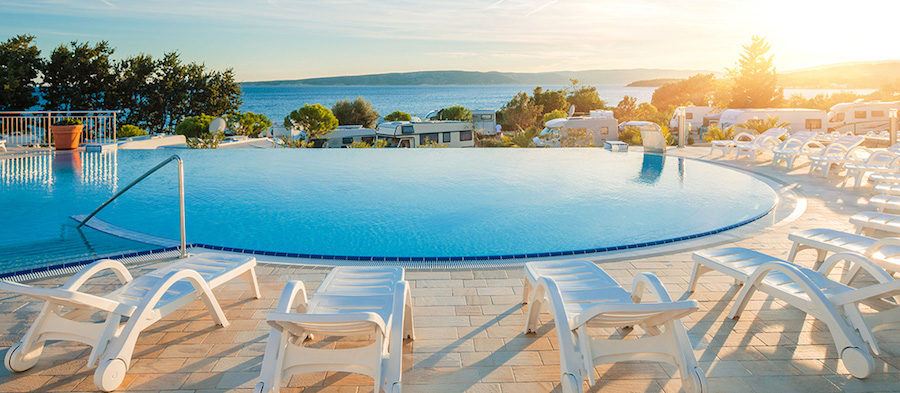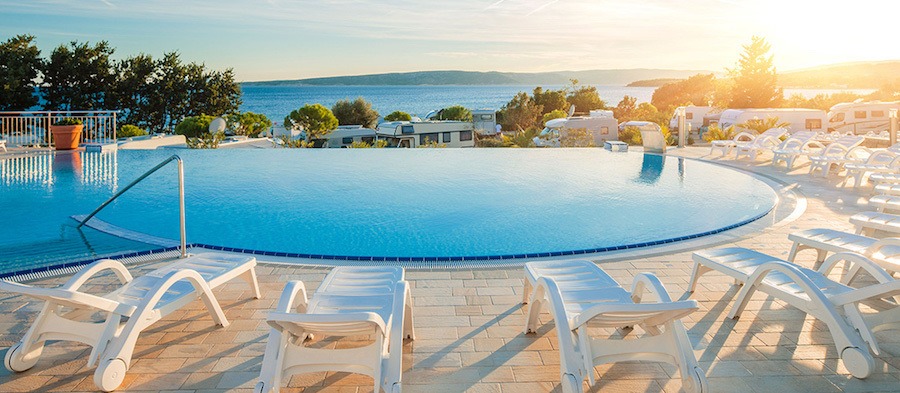 Don't worry; this is a campground for everyone! At Krk Premium Camping Resort By Valamar, you'll also find a fully furnished spa, massage room, treatment areas, as well as fitness classes if you want to be active.
Oh, and pools. I mean, of course, there are pools. There is a shared infinity pool – which is the ideal place to chill out, and there is a second infinity pool just for the use of those in a mobile home – so you get twice as many options if you stay in mobile homes as we did.
Now, let me give you a tip on this second infinity pool – arrive at 9 am. No one else will be there. They are all sleeping or doing something else – you'll have the pool to yourself as we did. I could hardly believe it, but it happened every day. Plus, cause you'll get there first, you can snag up one of the huge-ass day beds they fit you and two small kids! My little explorer fell asleep in one, and I still had plenty of room for our gear and for me to laze about.
Oh, and last but not least, there is a great bar area for a few beverages in the evening!
While you are staying at the premium camping spot, you have to check out Krk Town – here is what we suggest you see.
I know your children will love this premium camping in Krk just as much as mine did. Let me know your thoughts below.