Privacy & disclaimers →

Best Smart Luggage Tags & Luggage Trackers
Traveling by plane comes with a myriad of potential downsides. You could miss your plane, you could end up with your party split up in terms of seat selection, you could have a turbulent flight, or you could lose your luggage.
While these are worst-case scenarios, and probably quite unlikely to happen, it's worthwhile ensuring against any issues before they arise. Although you can't do anything about a turbulent flight, you can certainly do something about the other mentioned issues.
Lost luggage is probably one of the most worrying things about air travel. If your baggage is lost in transit, then yes, you will get it back at some point, but how long will it take? It could be a few hours, it could be a few days, and while you're waiting, you're without your belongings and perhaps even a few of your valuables.
There are a few ways to counteract this issue, and one of the most successful is using luggage trackers. In this post, we'll help you find the best luggage trackers on the market.
What Is A Luggage Tracker?
There are two types of luggage tags worldwide: the manual one and the smart one. The manual luggage tag is the kind on which you write your name, address, and contact number, and you loop the tag onto your suitcase. So, if it does get lost, the person finding it can reach you, and it will find its way back to you.
An intelligent unit luggage tracker is a little more high-tech. In fact, it's a lot more high-tech. Different luggage tags work in a variety of ways, but they all automatically store your essential contact details, your itinerary, and your flight details, and usually, they connect to an app so you can track your luggage with ease.
Our next section will cover the benefits of using a luggage tracker. For now, we can confidently say that going more high-tech with your luggage tracing needs will reduce the chances of getting lost for a considerable length of time.
Best Luggage Trackers Comparison Chart
We looked at all the smart luggage tags on the market, compared the features and price, and made this easy-to-use table. This will help you review and decide which is the best smart luggage tracker for your style of travel. Click on any heading to sort the table accordingly.
Best Luggage Trackers Comparison Chart
Image
Luggage Tracker
Size
Key Feature
Price
AppleAir Tag
3.27 x 0.47 x 4.09"
Takes j

ust one tap to pair with your iPhone/iPad

GeoZilla GPS Location Tracker
1.85 x 1.6 x 0.7"
With a press of a button the location is broadcast via app notification

EndlessID
Credit Card Size
You receive an email and text notification when your tag is accessed
Dynotag PROTAGZ Luggage Tag
3.4×0.1×5.9"
Tough and maintenance free!
QR Smart MEGA Luggage Tag w
3.4×0.1×5.9"
LIFETIME subscription is INCLUDED!
iTag Nut Cell Phone Bluetooth Finder
3.4×26.4×5.4mm
Precise information on the location of your luggage
Dynotag Web/GPS Steel Smart Luggage Tag
2.6×0.1×2.8"
Global tracking
Dynotag Web/GPS Smart Aluminium Luggage Tag
2.3×0.1×4"
Uss passive GPS
GoCodes Smart QR Bar Code Luggage Tag
4.5×2.5×0.2"
Simple bar code search
LugLoc Tracker – The Luggage Locator
4.1x3x0.4"
Links via app and Bluetooth
Gego Luggage Tracker
-
Currently Out Of Stock
The Best Luggage Trackers Reviews
We've done the hard work in narrowing down the best luggage trackers with their key features and listed all the info you need to find the best luggage tag for you.
Apple AirTag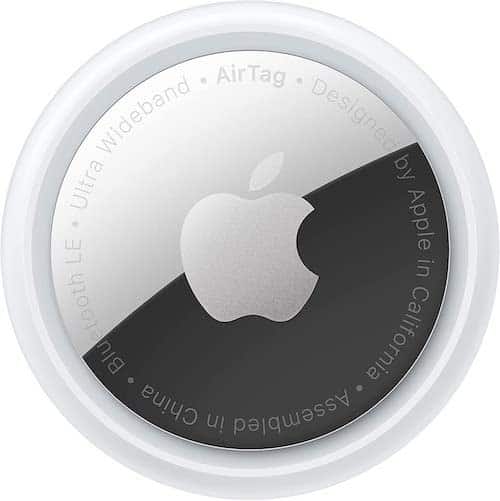 Apple users, this one is for you! This is Apple's entry product into the tracker tag market. Compact design paired with unique technology makes this a highly rated tracker by many iPhone users.
The tag is waterproof with an IP67 rating, meaning you can drop it in water up to 1 meter deep without damage. Paired with a super simple setup (the intel is already incorporated into Apple products) and easy-to-replace inexpensive batteries, it's pretty user-friendly.
Ultra-wideband technology is the secret to this tab. The Precision Finding feature on the app on your phone will lead you with visual arrows until you are near enough to hear the device's sound. When not in close range, the device can connect to and use the location information from other nearby iPhones to direct you to the lost item.
Despite the product being Apple, Android users can scan the tag if they find your lost item and can access the name and phone number you provide to help return it.
Dynotag PROTAGZ Series Web/GPS Enabled QR Smart MEGA Luggage Tag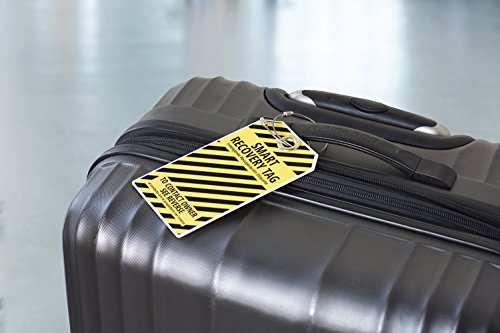 This particular luggage tracker comes in six bright colors, so you're not likely to lose it quickly, and it attaches to your case with a strong metal loop, which is durable and long-lasting.
The tag is web-powered, which means it has a private web page linked to it. It works anywhere, provided you have an Internet connection. You can then track and trace your luggage via the Internet on laptops, smartphones, tablets, etc. The tag uses passive GPS technology, so you can even track when the tag information has been viewed online.
The tag is rugged, waterproof, and durable, so if you bash it around a little, it will not break easily. No electronics are inside the tag, so this is another plus point for strength and durability.
The tag is made of triple-layered synthetic laminate material and is the size of a postcard.
Dynotag activation is not tricky, and it is free. You can choose to set a password on the website if you want to as well.
Why you should buy this smart GPS luggage tag now: Ideal for those, who want to trace and track their luggage simply online, without linking it to a smartphone app, etc.
TRAVEL COMPANIES WE USE AND TRUST
iTag Nut Cell Phone, Bluetooth Luggage Tracker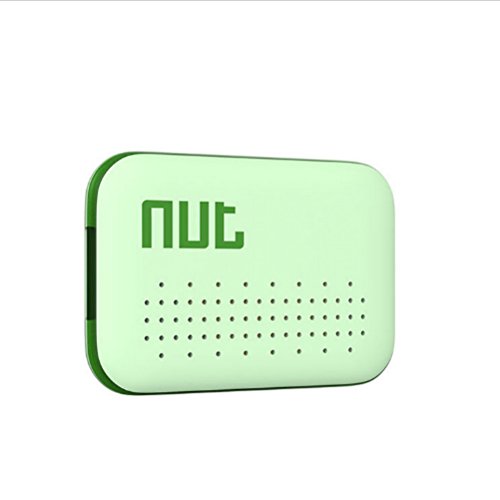 This slim luggage tracker comes in four different colors, or you can choose to purchase a pack of four (one in each color) to place inside each bag you are carrying. This is ideal for those who are traveling with family or who simply have a lot of luggage!
The small device links to your smartphone luggage finder app, and when the luggage tag gets out of range, you will get a notification to tell you that. This means that if your bag has been stolen, you will know instantly.
You then need to go to your phone app, and you will be given a map showing you exactly where your luggage is. You can even declare that your bag is lost through the Nut App, and then all the working Nut Apps in the area will scan everything around them, giving you a much higher chance of finding your luggage.
Why you should buy this smart luggage tracker now: Available in a pack of four, which is ideal for traveling families.
Dynotag Web/GPS Enabled QR Smart Deluxe Steel Luggage Tag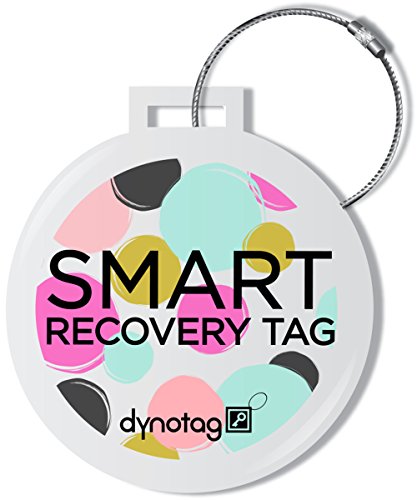 This GPS luggage tracker attaches to your luggage via a strong metal loop and comes in two different color designs, which are easily seen on the luggage carousel.
The Internet powers the tag, and every single tag is given an individual web page that you can access on any device, be it a laptop, iPad, tablet, or smartphone. That page can be password protected if you want it to be, but that is not necessary, while the setup is also effortless.
The tag is waterproof, endures high impact, and is very tough. It doesn't use batteries, and there are no electronics inside the tag, making it more durable and robust. The tag uses passive GPS technology, and a lifetime subscription is included in your purchase, so you don't have to pay any additional money once you've bought the tag.
This particular tag is larger than some others on the market, which means it is easily visible and is, therefore, ideal for larger pieces of luggage rather than carry-on bags.
Why you should buy this smart suitcase tracker now: Strong and durable, this is a very long-lasting product.
Dynotag Web/GPS Enabled QR Smart Aluminium Convertible Luggage Tag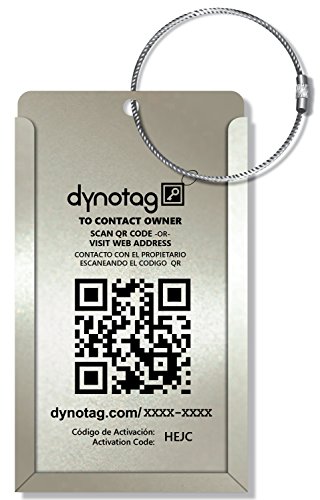 This strong tag attaches to the luggage via a steel loop, uses web technology for tracking, and doesn't need to be hooked up to a smartphone for tracking purposes.
Each tag is given a separate web page accessible on any device, including a laptop or a tablet. You can password-protect the page if you want to as well. The web address is printed on the tag.
The tag itself is very robust and waterproof, and impact damage is very unlikely because there are no electronics inside the tag. There is only a barcode printed on the front of the tag itself. You don't have to pay any money for the tracking services once you have bought this intelligent luggage tag, as a lifetime subscription is included in the cost, which is low, to begin with.
Additionally, you can choose from six different colors. The tag itself is made of anodized aluminum, meaning it is super-strong and won't bend or break.
The linked web page is straightforward to set up, and you don't have to be particularly technologically minded to do this. The tag is large, so it is ideal for larger suitcases.
Why you should buy this smart luggage tracker now: No extra cost is required once you have purchased the tag, with a lifetime subscription included.
GoCodes Smart QR Bar Code Luggage Tag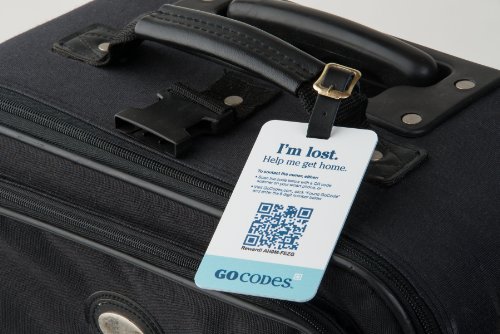 This luggage tracker comes in a set of four, which means if you are traveling as a family, you can easily attach one tag to each case, and you will be able to track each one separately. We know from experience that checked-in bags and cases don't always stay together!
The tag contains a unique bar code, which is scanned with your smartphone, and the location of your case will be given to you. One tag stays with you, and one attaches to your case. Each tag comes with a duplicate for ease of use. Linking the tag is also very easy, as you simply go to the GoCodes website and scan using your phone to give you the necessary information.
The tag attaches to the case with a strong leather strap. And for extra peace of mind, you can use the plastic cord attachment if you want to.
Why you should buy this smart luggage tracker now: Ideal for users who don't want anything too complicated
Tile Pro Phone, Key, And Luggage Tracker 2-Pack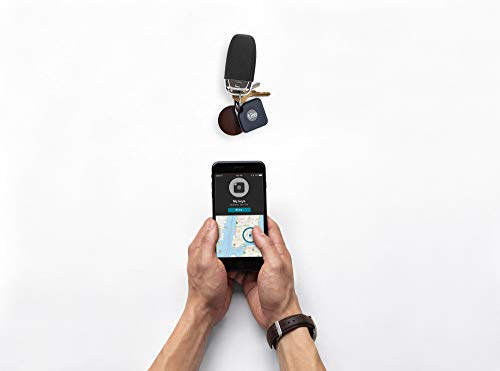 This super-handy little device helps you find all kinds of things you might lose. It's a two-pack containing one black and one white tracker, which comes with various purposes. In fact, you can use this in two ways.
You can attach the device to your key chain and press its button when you've lost your phone, after which your phone will ring. And vice versa, if you've lost your key chain, you can use the smartphone app to have the device play a loud tune.
Alternatively, you can put this tracker device in your luggage and make it play the tune in case you lose your bag. The app also keeps track of the location of your luggage and will remember the last place and time you've had it.
On top of that, the app also allows you to join the world's largest lost-and-found community. Its location will update whenever someone uses the app within range of your lost bag.
You can even connect the device to Alexa or Google Assistant and literally ask them to find your keys, phone, or luggage. It doesn't get more convenient than that.
Why you should buy this smart luggage tracker two-pack now: You can track all kinds of things, including luggage, key sets, phones, and even tools and wallets.
Samsung Galaxy SmartTag Bluetooth Tracker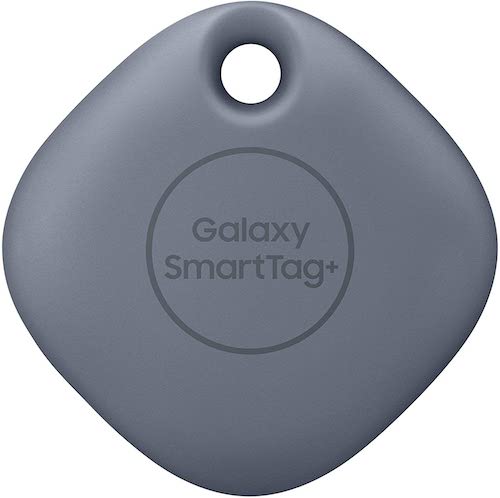 Made in a range of neutral colors and coming in packs of 1 up to 4, these handy trackers work with Galaxy smartphones. Using Bluetooth technology and an app on your phone, items with the tracker attached can be located, even when offline or out of range, by following the sound of your ringtone when activated via the app. When items are out of range, the app can upload scanned data showing the history of where the item was at various points in time so you can move closer to its last location to track it down.
The downside to this device is that it has a limited consumer base, as it genuinely does only work with Galaxy smartphones. However, if you are a Galaxy smartphone owner, it's the perfect option as it's designed to work intuitively with your device!
Tile Mate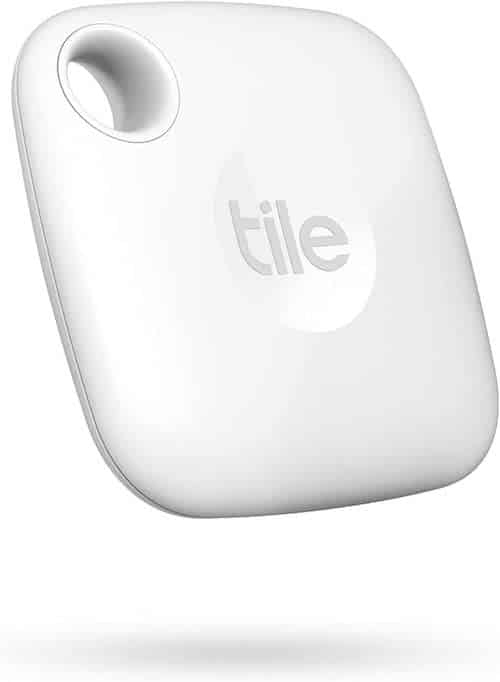 iOS and Android compatibility and the ability to work with Amazon Alexa, Google Assistant, and Siri make this tracker extremely versatile across operating systems.
Similar to other devices highlighted, Bluetooth and the Tile App are used to find objects within range (250 ft) with a ringtone and map to guide you. When out of range, the app can be used to access all of the most recent locations of your item to help you navigate close enough to use the Bluetooth function then.
Another feature we love is the QR code on the back of this device. If someone finds your lost item, they can scan the QR code to find your contact information in order to return the item to you.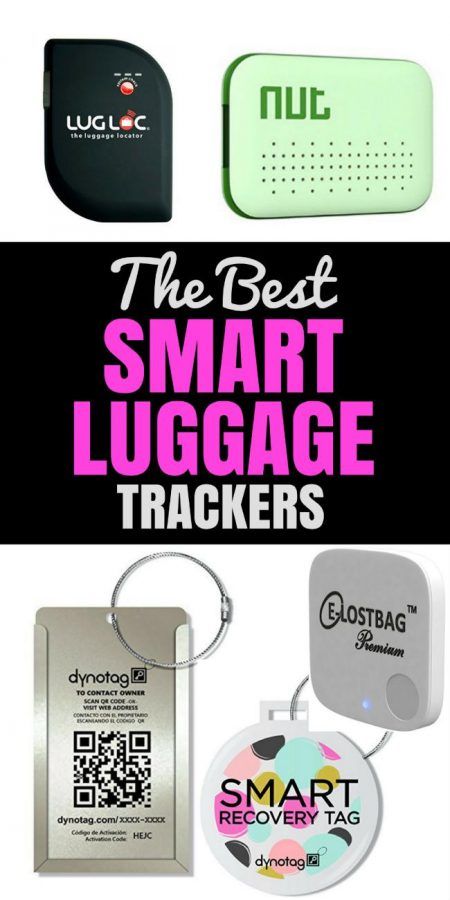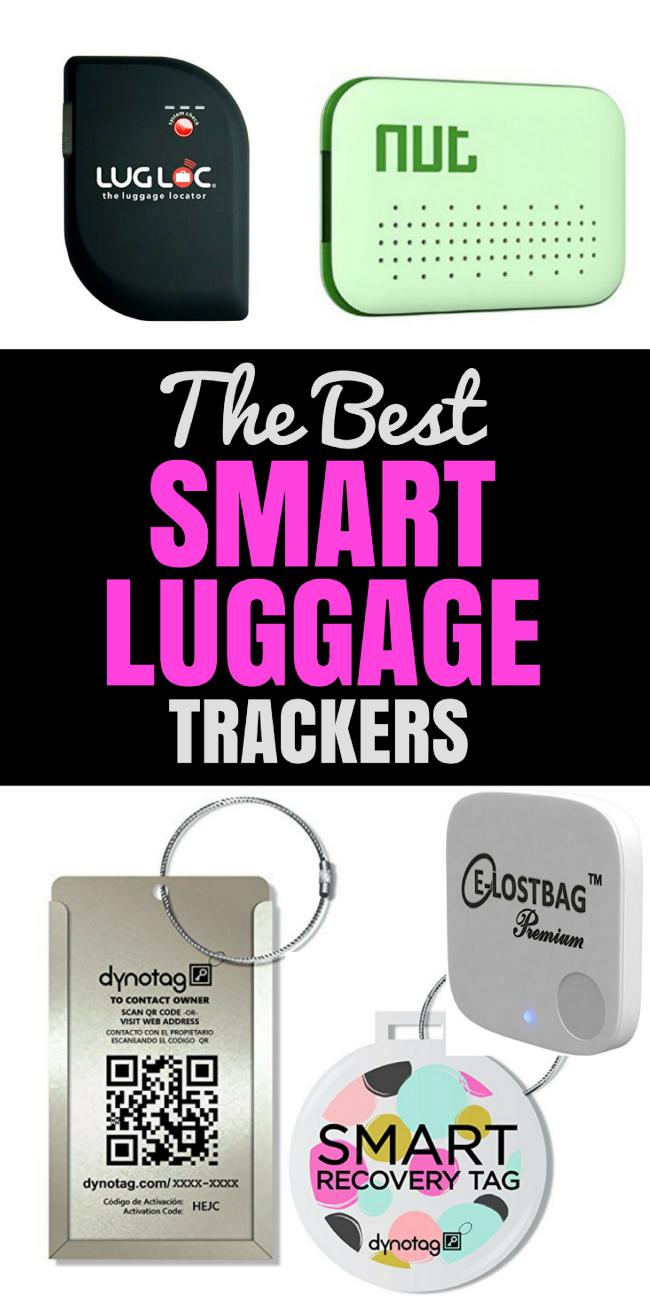 LugLoc Tracker – The Luggage Locator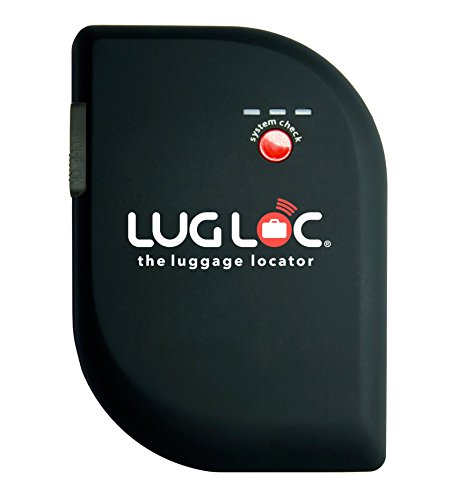 This LugLoc luggage locator is a very highly rated luggage tracker that gets rave reviews time and time again. The tag connects via a luggage tracker app that is free to download onto your Android or iPhone and is easy to use, too.
You get real-time notifications sent directly to your phone whenever the luggage is out of range. The baggage locator tag sits inside your luggage rather than attached outside, which means it is unlikely to go missing or get detached from your case.
Aside from connecting via an app, the tag also connects to Bluetooth, which gives you a double layer of protection for your tracking needs. Because of this double protection, it is one of the best Bluetooth locator tags on the market right now. The battery is very long-lasting and also gives you a warning when it is running low. The battery can last for up to 15 days.

Why you should buy this global luggage tracker now: Global reach means that you will be able to find your luggage anywhere on the planet.
The Benefits Of Using Luggage Trackers
You can be sure that your luggage will find its end destination much quicker if it does get lost somehow
You can often trace your luggage using a smartphone app that connects to the tag, a little like a GPS bag tag
You can link your luggage tracker to more high-tech equipment, such as smart luggage, which traces itself!
Some luggage trackers store your itinerary, so if your bag goes missing on a connecting flight, the airline can access your itinerary information and make sure your bag ends up at your final destination much quicker than otherwise
What To Look For In A Luggage Tracker
When purchasing a luggage tracker, you need to look at a few areas to whittle down your choice of product.
Durability Of The Luggage Tag
You obviously want the tag to stay attached to your luggage, even under stress, e.g., when being stored in the hold of an airplane. Reading smart tracker reviews will inform you of this. However, do make sure to check what material the tag is made of, especially the strap, and check the tag's size because smaller ones have a higher risk of detaching and going missing in action.
What Is The Luggage Tracker's Strength / How Does It Attach?
This is another question that will be answered by reviews. Most of these tags attach by metal rings are robust and long-lasting. If the tag fastens with a buckle, this is possibly a red flag, as these have a habit of detaching quickly.
How Does The Luggage Tag Work?
Does it have a barcode to store your information? Is it password protected? Does it connect to a track your luggage app so you can trace your bag? Tags work very differently, so you need to look to find the best smart luggage options for you.
Luggage Trackers Cost
The budget is also essential, so you should shop around and find the best deals before purchasing.