Soparnik Recipe: Here Is How To Make Poljički Soparnik
Soparnik is a traditional pie-like dish from southern Dalmatia – specifically from the Poljica area between Split and Omiš. In Dalmatia, Soparnik (also known as zeljanik or uljenjak) is made in an extraordinary way, on an open fire – on something called a "komin" which is covered with hot coals from dried grape vines. This is something very interesting to see so when you are traveling in Croatia I really recommend you try to see it in person.
Never fear though, just because historically, soparnik was baked in the special komin oven, you do not need that now – you can easily use a regular oven.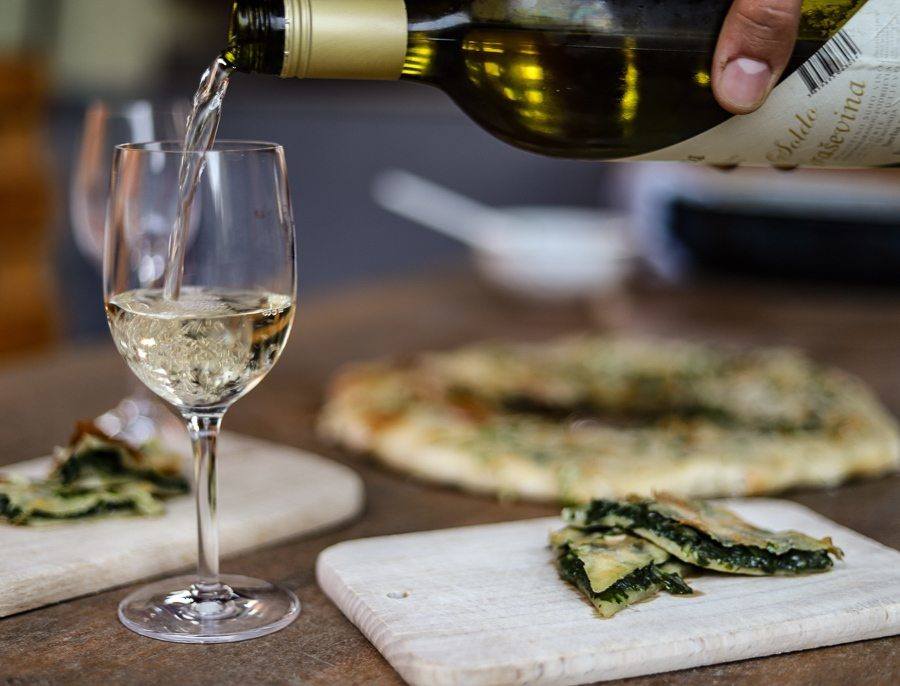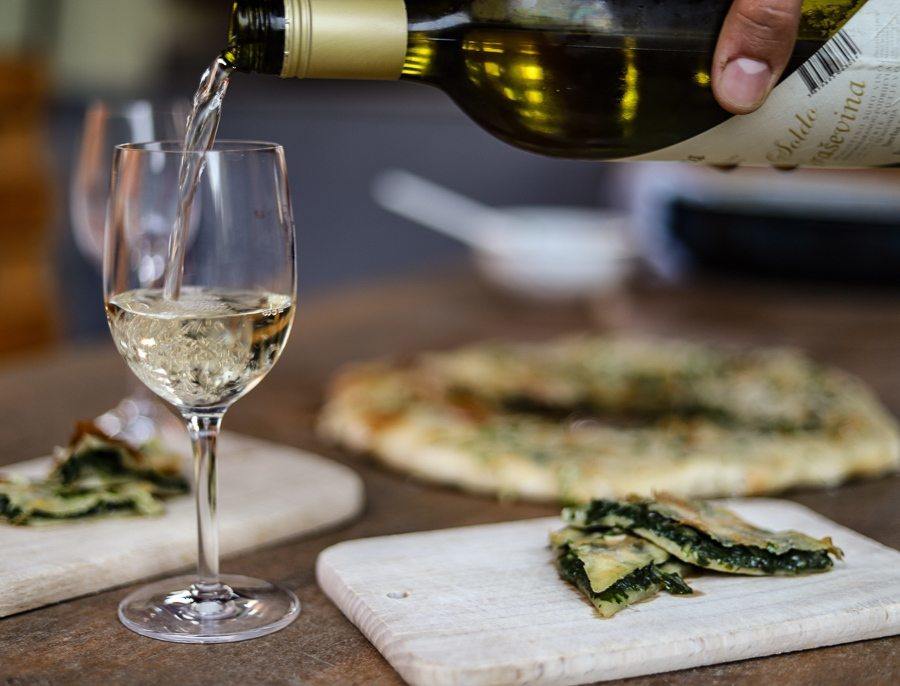 There are certain foods that once you bake them or cook them, they don't stick around in the kitchen for very long – soparnik is one of them! This is a traditional Croatian pie, but it also has a very fascinating history too. Soparnik has been declared to be an intangible cultural heritage of Croatia, by the Croatian Ministry of culture.
Fun Fact: Poljički soparnik is was also awarded a protected status at an EU level. Other Croatian foods that are protected by the EU are, mandarins from Neretva, extra virgin olive oil from Cres, pršut from Krk, Drniš, Krk & Istria, Kulen from Slavonia and potatoes from Lika.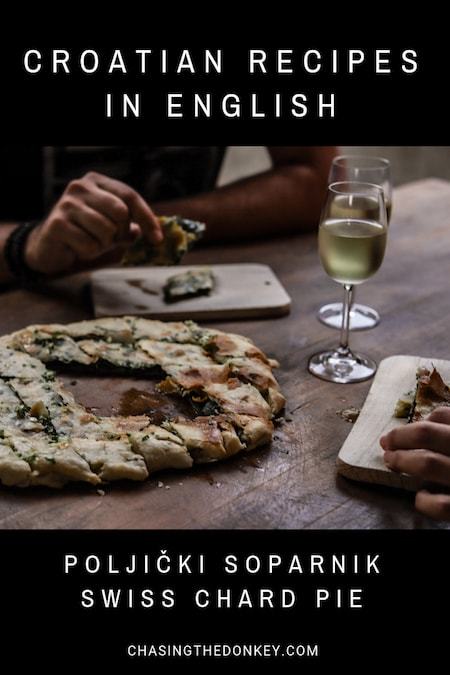 Ingredients
Dough
500 g all-purpose flour (3 1/2 cups)
1/2 tsp. salt
4 Tbls. olive oil
250 ml water (1 1/4 cup)
Filling
1 bunch parsley leaves
1 kg chard (2.2 lbs)
1 bunch spring onions
Salt
Topping
3-4 garlic cloves
Olive oil
Fresh parsley leaves
Instructions
Make a basic dough using the water, flour and olive oil. It should be slightly hard to the touch but, be that's the right way for it to be
Cut the dough into the two equal-size pieces and roll it out into a round shape
Wash the chard and remove and discard the hard stems. Cut the chard into strips and mix with the chopped parsley leaves and some green onions. Add a pinch of salt (to taste) and drizzle it with olive oil
Dust a baking tray with flour and lay one piece of dough on it. Cover the dough with the chard mixture
Cover with the second piece of dough and pinch both dough edges to form a seal, and then twist the ends to close
Bake the soparnik in a pre-heated oven for 20 minutes at 200 degrees Celsius
Cut the soparnik into rhombus shape pieces and drizzle it with the topping mixture
The Poljički soparnik is best served warm with a glass of fine Croatian wine

More Tasty Croatian Recipes From Vedran