Some posts contain compensated links. Please read this disclaimer for more info.
Croatia Solo Travel Tips
Written by Travel Writer Mandie from, RamblingMandie.
When I first mentioned to my parents that my vague travel plans included Croatia, their faces blanched. When discussing it with their next door neighbor (a retired Army sergeant) he flat out grimaced and suggested I skip ahead to Italy.
"Is that…safe?" my mother asked.
Unfortunately, like many Americans who remember the breakup of the former Yugoslavia, their concept of Croatia was a war-torn country still suffering from the aftermath.
Anyone who has ever been to Croatia can tell you that this couldn't be further from the truth. There's a reason this country has become one of the most popular tourist destinations in Europe. In my opinion as a solo female traveler, Croatia might be the safest, and arguably most picturesque, of the Balkan countries to travel through.
Croatia is also where I began to truly come into my own as a traveler.
The first two months of my solo trip were spent volunteering in exchange for room & board, which was a nice way to ease into my first long-term solo trip. I spent several weeks in each destination with hosts that graciously took me under their wings & showed me the sights.
Then I reached the end of my Workaway projects and the beginning of the unscheduled section of my trip. I was excited, I was terrified, and I was heading toward Croatia.
Your confidence as a solo traveler is something that develops the longer you're on the road. In Belgrade, I got over my fear of taking public transportation without knowing where my stop would be. In Mostar, I got over my fear of bargaining in street markets. In Sarajevo, I got over my fear of approaching strangers and asking if I could join up with them for a while.
It wasn't until I arrived in Split that I really felt like I had found my stride.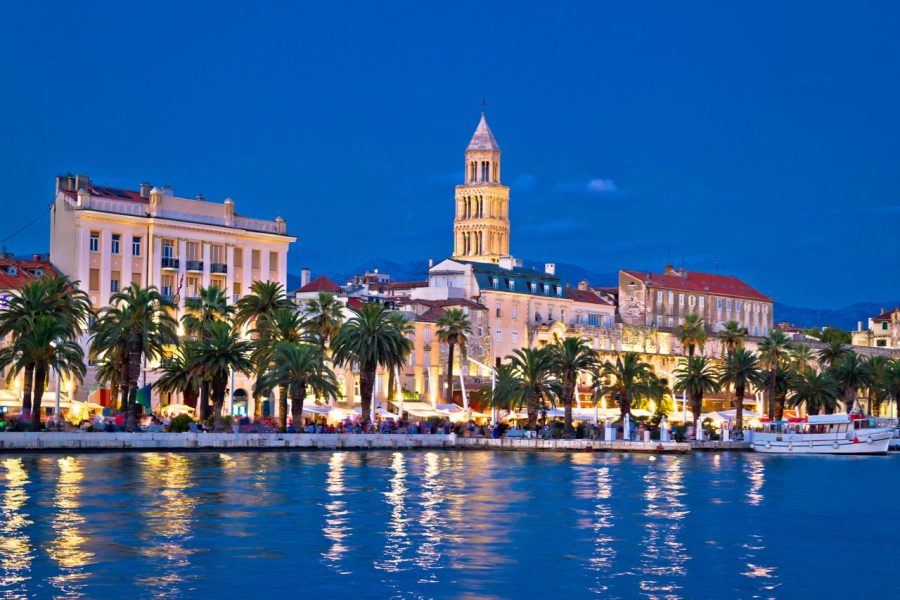 At least, what I thought was Split. Turns out that following a large group of giggling girls on holiday was not the best strategy for determining which bus stop to get off at.
Which is how I accidentally ended up wandering around the lovely seaside town of Makarska looking for a road that didn't exist. When I realized my error, I also realized something else…I didn't even care.
Maybe it was the friendly people who spoke enough English to try to help me out. Maybe it was clean, rocky beach stretching out in front of me. (I could sleep on the beach if I had to, right?) All I knew was that I finally had confidence in myself as a solo traveler. It didn't matter where I was, I could figure it out.
Croatia Solo Travel Tip #1: Take Public Transportation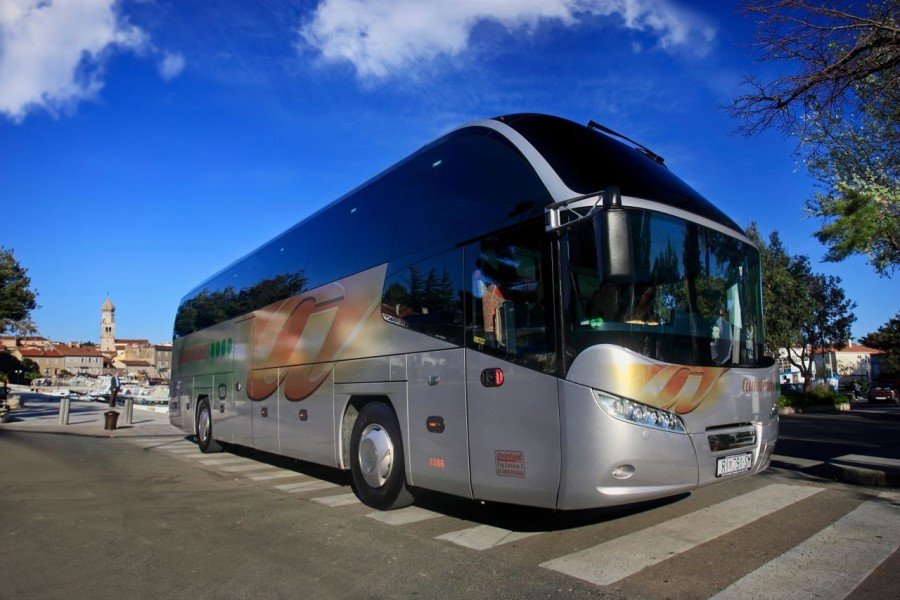 After that story, it might seem funny that I'm recommending it, but the truth is that Croatia has a top-notch infrastructure and consistent public transportation. Not only is bus travel an easy and affordable way to get around the country, but it's also a great place to meet other travelers and locals alike.
Getting off at the wrong stop was easily remedied because there were buses to anywhere I wanted to go leaving about every half hour. Also, most of the drivers speak enough English to point you in the right direction and are friendly and helpful.
When I finally got to Split (yes, the real Split this time) it felt like I had stepped back into medieval times. I had no idea how to find the hostel that I'd booked, but I couldn't be bothered with such trivial facts.
There were winding stone streets to explore. Romanesque churches, medieval fortifications, Gothic, Renaissance and Baroque-style palaces to discover. A certain palace built by former Roman Emperor Diocletian (that just happened to be featured in HBO's hit series Game of Thrones) was waiting for me.
It was a dream come true for a fantasy-loving, World of Warcraft-playing, medieval-obsessed nerd girl.
After getting delightfully lost a number of times before finally locating my hostel I realized something: I was exactly where I was meant to be.
I was in a city I had no idea how to find anything in. No one around me was speaking English. Tourists were milling around busily and I was standing there snapping 1,587 pictures of Roman architecture. I had never felt more at home.
Croatia Solo Travel Tip #2: Opt For Hostels Or Apartments In City Centers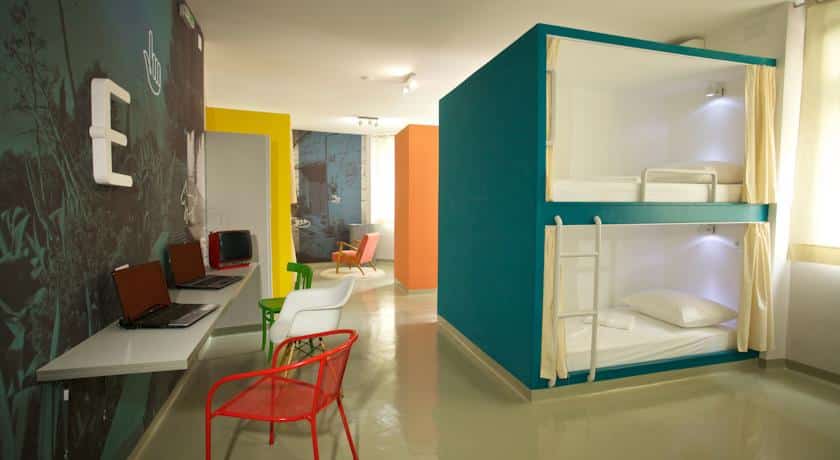 While dormitory-style sleeping arrangements may not float everyone's boat, they are an easy way to meet new friends and find a temporary travel buddy. Croatia has plenty of amazing and affordable community housing, from party hostels (usually the ones that have a bar on the premise) to quiet, more laid-back options.
If you're totally content with a little more solitude, check out rooms or apartments on Airbnb. If you do prefer a good, old-fashioned hotel room, try to avoid the larger resorts, as they tend to attract families and package tours. Staying close to the city center is always a good idea because it tends to be easier to find and there's plenty to do within walking distance (always a plus for when you're sick of planning things out on your own).
During my stay in Split, I sat alone in cafes drinking Croatian wine and people-watching along the Riva. I hopped on a bus to Omiš, a small coastline town with a magnificent sand beach, and spent a day there on a whim. I sampled approximately 13 different flavors of freshly-made ice cream. I visited Game of Thrones filming locations & probably spoiled the last season for anyone who would listen to me ramble on about it. (How are there people who still don't know about the Purple Wedding?)
Croatia Solo Travel Tip #3: Take Free Walking Tours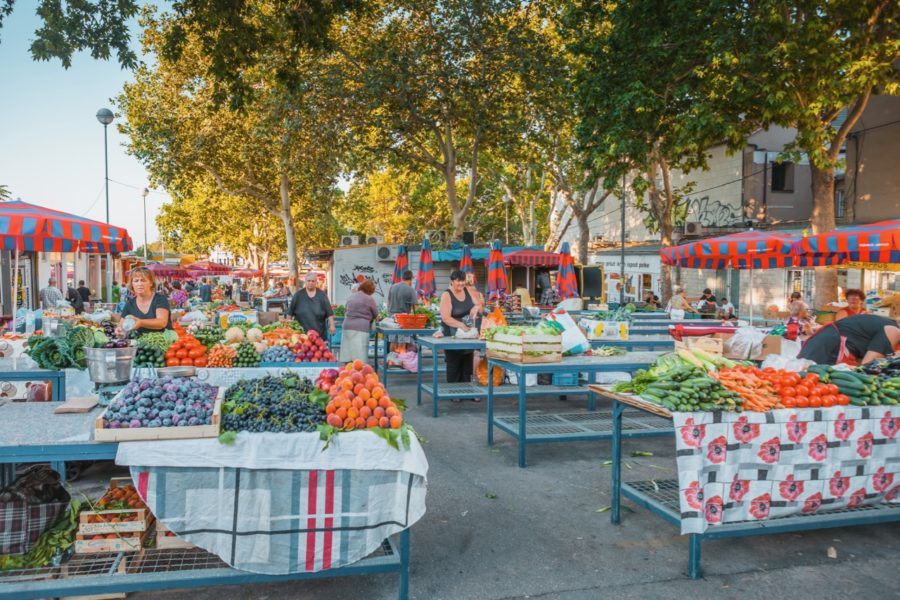 I try to take a walking tour in every city that I visit and the ones I went on in Croatia were informative and fascinating. Not only are they a great way to get to know the history and culture of a city, but they provide plenty of opportunities to meet other solo travelers that you might have something in common with. Tour guides tend to have a wealth of knowledge regarding where to eat, what to do, and how to avoid the tourist traps wherever you are.
I climbed up about a million stairs to get to a 'cross on a hill' that I someone on the walking tour told me about.
I sunbathed on rocks & jumped off them into the salty sea. I stayed in a pretty terrible hostel but still managed to make good friends. I hung out with them when I felt like it, and when I didn't I sat down by the water and read my book. I didn't apologize to anyone for wanting to do my own thing.
I realized what travel is truly meant to be: an experience that is deeply and uniquely personal.
Split may not be the most popular city in Croatia but it meant so much to ME.
Croatia Solo Travel Tip #4: Join a Group Adventure or Day Trip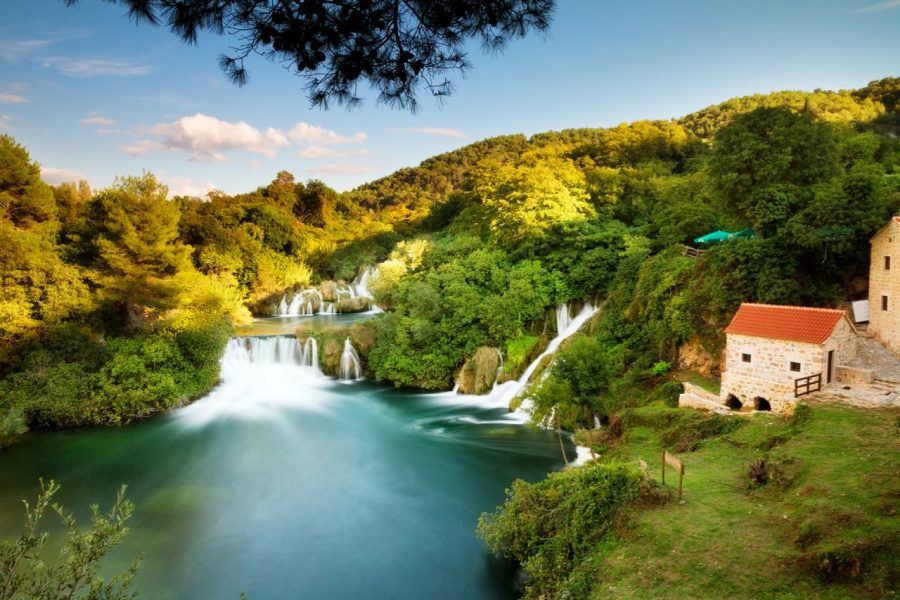 There's no shortage of options for the active traveler in Croatia and almost every city offers organized small group tours. Go diving, cycling, hiking, kayaking, or parasailing. Take a Game of Thrones Tour tour in Dubrovnik or Split and meet some other fans. Busabout offers affordable sailing trips along the Dalmatian coast. Group adventures are a great way to make new friends when you're feeling sociable.
When I got to Zagreb, once again I did exactly what I felt like doing. I explored the Upper City and visited the Museum of Broken Relationships. I walked through cemeteries because hey, I like cemeteries. I sat atop the wall near the Iron Gate and drank my coffee & wrote in my journal. I spent an absolutely ridiculous amount of time hiking up (and getting repeatedly lost on) Medvednica Mountain in search of Medvedgrad Castle.


I wandered through Maskimir Park for hours until I was chased out by an angry thunderstorm.
I stayed two extra days (in a much nicer hostel) because I felt like I needed some time to just take it easy and write.
Croatia Solo Travel Tip #5: Go at Your Own Pace
There is SO MUCH to see and do in Croatia from the beautiful Dalmatian coastline to the culturally-rich capital of Zagreb. If your schedule allows it, don't be afraid to switch up your itinerary. Try to stay flexible because it's likely that you'll learn about some amazing destination that hadn't been on your radar when talking to other travelers and want to go. And don't be afraid to slow down, book an extra few days in a town you love and just relax. It's easy to get burned out trying to make it everywhere and see everything. A slow, flexible trip is the best way to travel through Croatia.
This is the freedom that travelers are always talking about: the freedom to do exactly whatever it is you want to do, go wherever you want to go. The freedom is always there inside our heads but many of us don't fully embrace or accept it until we become travelers.
I found my freedom in Croatia. I got my 'travel legs.' For that, Croatia will always hold a special place inside my heart.
Share