10 Unique Museums In Zagreb, Croatia
Written by Dagney from Cultura Obscura.
Zagreb is an easy city to fall in love with. There is something for everyone: delicious food, awesome street art, lots of green spaces, and an abundance of culture. In fact, the city is home to one of the largest number of museums per capita in the world!
So it should come as absolutely no surprise that you can find some incredibly fun and unique museums in Zagreb. Whether you're looking for a day out with the family, something you can't see anywhere else, or want to learn about Zagreb's dark past, you'll find it here!
To make your life easier when deciding just which museums to visit while in Zagreb, here is a handy list of all the best and most unique museums Zagreb has to offer.
Zagreb 80's Museum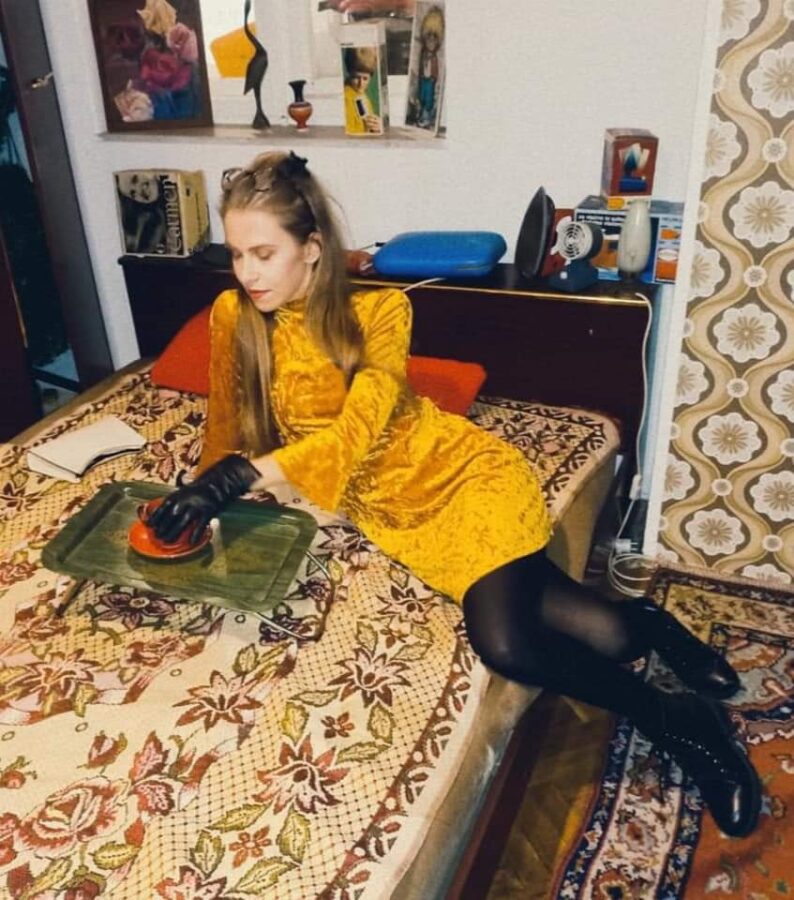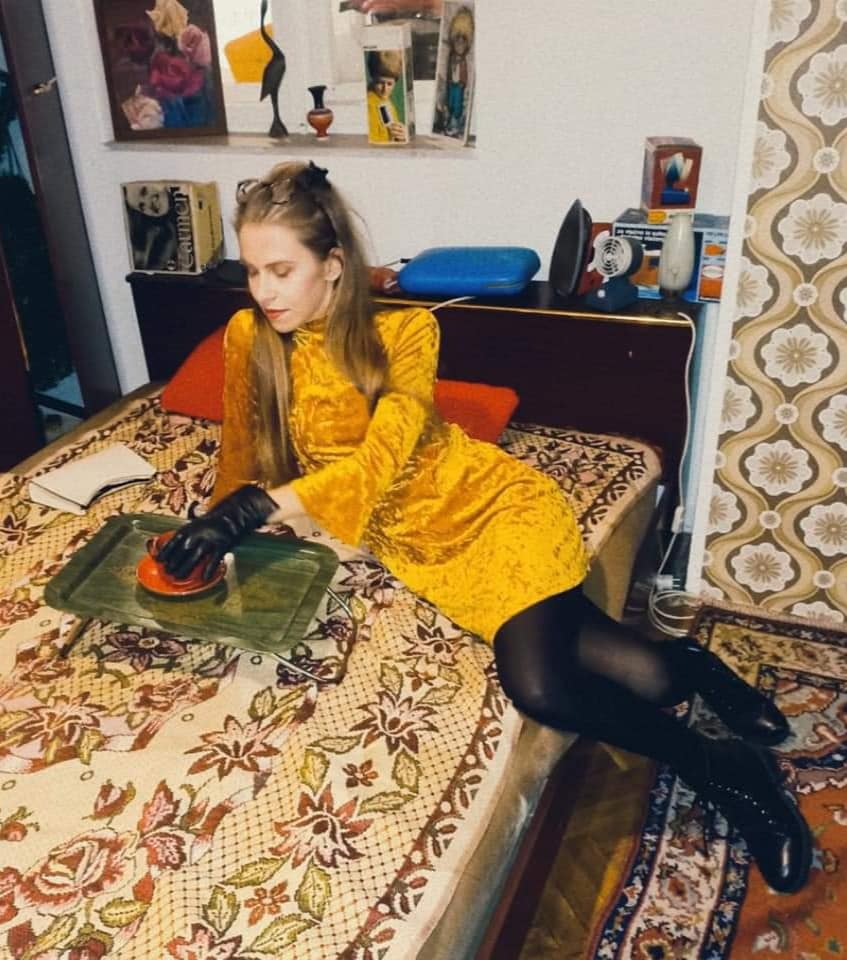 Want to relive your childhood? Your teenage years? Have no clue what the 80s, let alone the Croatian 80s, were about, but you're dying to know? The Zagreb 80's Museum was made for you!
This museum is a former flat that has been converted to look like a flat straight out of the 1980s. It has everything essential to an 80s Zagreb life, from a bright yellow Zastava beetle, a gas mask, 80s cereal brands, an old school computer, and 80s era wallpaper.
Let the nostalgia begin!
Address: 1st floor, Radićeva 34, 10000, Zagreb
Opening Hours: Open daily from 11:00 to 21:00
Costs: Adults: 40 kn; Children (3-13): 25kn; Infants (0-2): Free; Family (2 adults, 1 child): 90kn
Museum Of Broken Relationships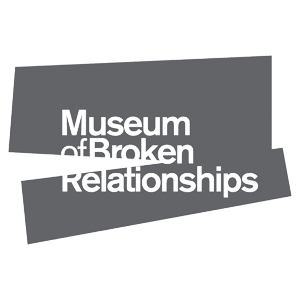 No visit to Zagreb is complete without a visit to this one of a kind museum (well, two of a kind, since there is now a branch in Los Angeles).
As the name suggests, the Museum of Broken Relationships focuses on broken relationships. The concept behind the museum is that anyone from around the world can donate an item they feel sums up a relationship they no longer have. The donator writes a story to go with the item. These stories range from one sentence to several paragraphs and are all displayed along with the donated item, and it's the original location.
While most of the relationships depicted are romantic, many also represent former friendships, or estranged parents and children. Multiple items also belong to loved ones who have passed away.
Some of the stories told at the Museum of Broken Relationships will make you cry; others are incredibly funny. Either way, it will leave you wanting to spend more time with your loved ones.
The Museum is conveniently located in the Upper Town between St. Mark's Church and Lotrščak Tower, so you have no excuse not to stop by and see for yourself!
Address: Ćirilometodska ul. 2, 10000, Zagreb
Opening Hours: Open daily from 9:00 to 22:30 (June 1st – September 30th) and 9:00 to 21:00 (October 1st – May 31st)
Costs: Adults: 40 kn; Children, students, pensioner: 30 kn; Groups of 15 or more: 30 kn per person
TRAVEL COMPANIES WE USE AND TRUST
The Croatian Museum Of Naïve Art
Naïve art is often called primitive art due to its simplistic nature and imperfect form. It was popular throughout Europe in the 19th and 20th centuries. However, nowhere has it remained as culturally significant as in Croatia.
The first known pieces of naïve art first appeared in Croatia in the 1930s and were traditionally done by ordinary, working-class people with no formal training. Some of these artists went on to become household names. Because of this, it was seen as a cultural movement in Croatia that proved anyone could create art, regardless of their background.
It isn't to everyone's taste (people tend to love the style or hate it). But the Croatian Museum of Naïve Art is still worth checking out as it is one of the most unique museums in Zagreb.
There are over 1900 pieces of art held at the museum from nearly every Croatian Naïve artist of the 20th century. Currently, only 80 pieces at a time are ever on display as the collection is housed in a small building. However, as of January 2020 is the museum is being moved to a much larger, brand new location.
Please note: This museum is currently being moved to a new location and is temporarily closed.
Museum Of Illusions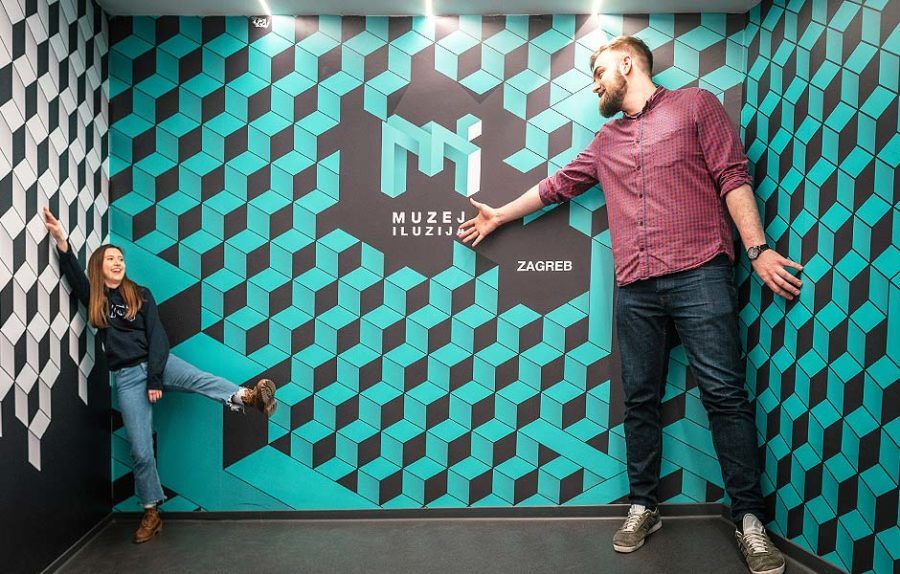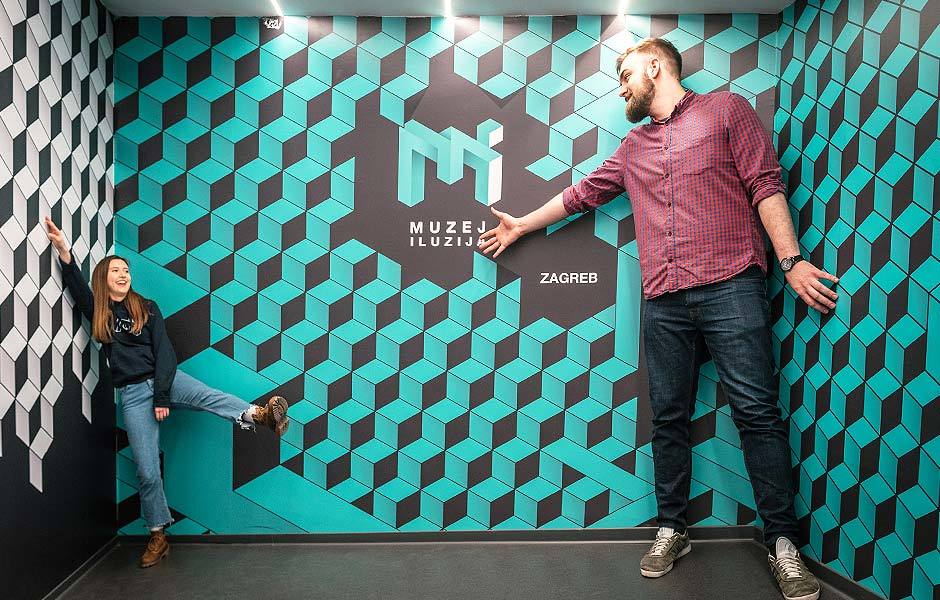 Perfect for families – or adults who are children at heart – the Museum of Illusions is a fantastic place to spend an afternoon an hour or two.
The idea behind this Zagreb museum is that each room represents some optical illusion. In one room, you can have what appears to be your severed head displayed on a plate resting on a table. Don't worry; it isn't remotely gory, just tricky mirrors.
In another room, you can play cards with several versions of yourself, or stand on the ceiling in another.
Although it's perfectly acceptable to visit by yourself, it's definitely easier to get trippy photos with someone else's help!
Address: Ilica 72, 10000, Zagreb
Opening Hours: Open daily from 9:00 to 22:00
Costs: Adults: 50 kn; Children (5-15 years): 30 kn; Family (2 adults + 2 children): 120 kn; Students / Seniors: 40 kn; Groups (Kindergarten, Elementary & High School): 25 kn
Image of War – War Photography Museum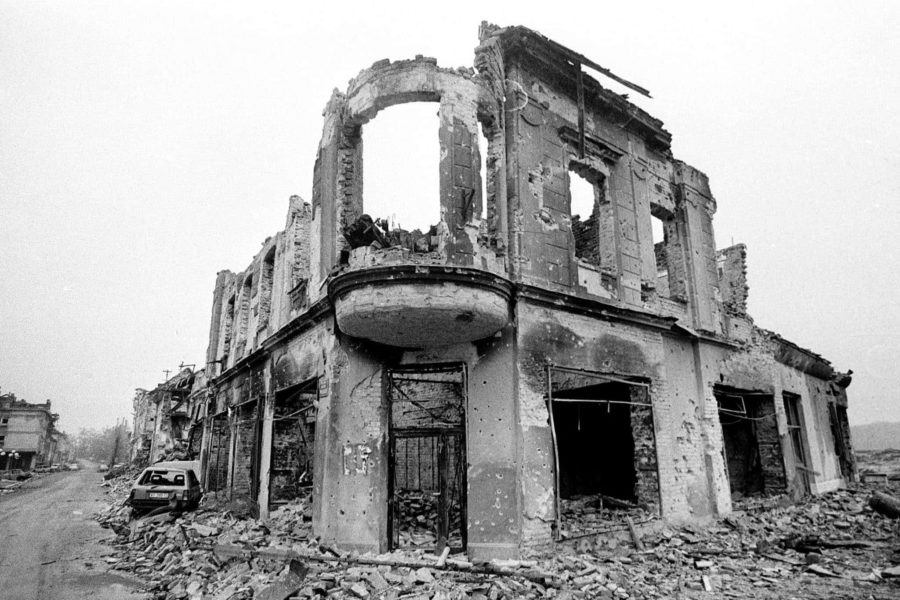 From 1991 to 2001, the Yugoslav Wars spread through the former Yugoslav countries, affecting them at different times and in different ways. Croatia's involvement in the wars lasted from 1991 to 1995 and is called the Croatian War of Independence
The Image of War Museum is a small museum, but it packs an emotional punch. Each of the three rooms are full of haunting photos of victims of the war. While most of the photos depict Croatian victims, there are also photographs of those who died and suffered throughout the entire region. Each photo has an accompany placard with a personal story or general information, so there is no need to be completely read up on the war before visiting.
It can be incredibly poignant visiting the Image of War Museum; be prepared to have your heart broken. The museum's message is one of peace and tolerance, and it is impossible to walk away without supporting this message
Address: Ul. Andrije Hebranga 4, 10000, Zagreb
Opening Hours: Open daily 10:00 to 20:00
Costs: Adults: 50 kn; Students, pensioner, veterans: 40 kn; Couples: 80 kn; Groups of 10 or more: 30kn per person; Children up to the age of 12: free
Zagreb Rocket Attacks Memorial Centre
The Rocket Attacks Memorial Centre is the perfect companion museum to the Image of War Museum, and conveniently about a 5-minute walk away.
During the Yugoslav Wars, Zagreb was targeted by aerial strikes two times. This museum honors the victims of those attacks.
The first airstrike in 1991 was intended for the Croatian president at the time, Franjo Tuđman. Luckily, although the government building was destroyed, everyone escaped before it hit.
A second, retaliation strike hit in 1995 and killed seven people. This one was targeted at civilians and hit a children's hospital, a retirement home, and the National Theatre.
The Rocket Attacks Memorial Centre is a rather small museum but has quite a bit of information packed in. There are photos, videos (some are silent, some in Croatian) and remnants from the attacks on display.
Address: Ul Frana Petrića 4, 10000, Zagreb
Opening Hours: Tuesday – Saturday 10:00 to 19:00, Sunday 10:00 to 14:00, Closed on Mondays
Costs: Free
Dražen Petrović Memorial Center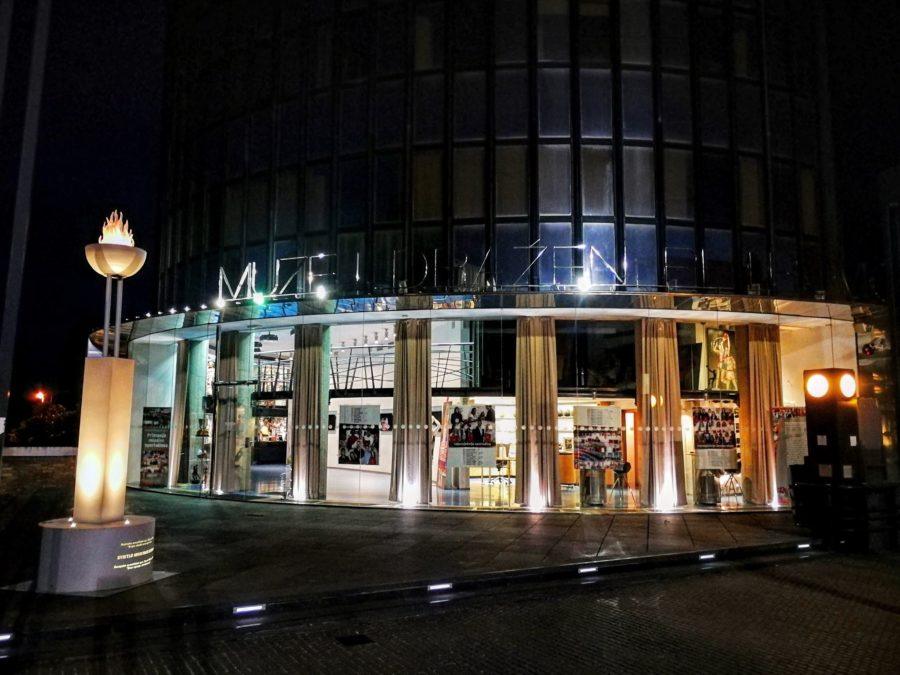 Basketball fans will be delighted by this unique Zagreb museum, which is dedicated to a Croatian basketball legend.
Dražen Petrović is considered by many to be the best Croatian player of all time, and in 2013 he was voted as the best European player in history by the FIBA Eurobasket (also called the European Basketball Championship).
At 13, Petrović started playing basketball for local clubs in his hometown of Šibenka, Croatia. At 18, he did a mandatory year of military service and then continued playing for Cibona. In 1988, when Petrović was 24, he was brought to Spain to play for Real Madrid. He then went on to play for the Portland Trail Blazers and New Jersey Nets.
Sadly, on June 7th, 1993, while traveling in Berlin with the Croatian national team, Petrović died in a car accident. He was 28 years old.
The Dražen Petrović Memorial Center is dedicated to his life and his game. It houses an impressive collection of memorabilia, including numerous trophies and awards, photographs, his jerseys, and shoes. There are also videos playing game reels and interviews.
Address: Trg Dražen Petrović 3, 10000, Zagreb
Opening Hours: Monday – Friday 10:00 to 17:00; Saturday 10:00 to 14:00
Costs: Adults: 30 kn; Children, students, pensioner: 10kn
Technical Museum Nikola Tesla
This is another museum in Zagreb that celebrates a Croatian hero. Nikola Tesla was an ethnic Serb born in the village of Smiljan in the Austrian Empire. Today Smiljan is in Croatia, so the Croatian proudly claim Tesla as one of their own (as do the Serbs).
Tesla made huge contributions in telephony and technical and electrical engineering during the late 1800s and first half of the 20th century. He is best known for his work on the modern alternating current (AC) electricity supply system and in high-voltage, high-frequency power experiments.
The Technical Museum Nikola Tesla is a wonderfully fun, educational, and interactive museum located in Zagreb's lower town. It is a large museum with many different exhibits and displays. Most of the first floor is taken up by real-life planes, trains, automobiles, boats, and other transportation devices. There is also a planetarium, a life-size replica of a coal mine, a tram visitors can ride and a beehive – among many other cool exhibits.
Address: Trg Dražen Petrović 3, 10000, Zagreb
Opening Hours: Tuesday – Friday 9:00 to 17:00; Saturday and Sunday 9:00 to 13:00
Costs: Adults: 20 kn; Children (up to 7), persons with disabilities, ICOM members: free
There is an extra cost for visits to the planetarium and science labs; tram rides and mine tours included in the ticket price. Check here for tour times to the mine, planetarium, and more!
Atelijer Meštrović
Ivan Meštrović was a world-renowned Croatian sculptor. How work can be seen all over Croatia – and the world. In Zagreb, there is an entire museum dedicated to him!
Meštrović's work was unique, and the Atelijer Meštrović embodies this work. But if you're not sure you'll like his stuff, try finding some of his sculptures around the city, including the Well of Life fountain in front of the Croatian National Theatre or his Nikola Tesla statue on Masarykova ulica.
The Atelijer Meštrović is housed in Meštrović's former two-story Zagreb home. It features various sculptures made by the artist using wood, bronze, stone, and plaster, as well as a few of his paintings and drawings.
Address: Mletačka 8, 10 000 Zagreb
Opening Hours: Tuesday – Friday 9:00 to 18:00; Saturday and Sunday 9:00 to 14:00
Costs: Adults: 40 kn; Student, pupil, pensioner: 20kn; Family (parents with children under 15): 60 kn; Preschool children/Art history and Academy of Arts students/ICOM /PRESS: Free
The World Of Fungi (Mushroom Museum)
That's right, one of the many museums in Zagreb is devoted entirely to mushrooms! And while it's not huge, it's a lot bigger than you'd think given its subject matter. Despite its location in the upper town, it's not very well known or popular, and most people walk by without even realizing it's there.
There isn't an incredible amount of information on display. But all the mushrooms (which are all real!) have placards with their Croatian and Latin name and tell the viewer whether they are edible, poisonous, or deadly (this information is listed in Croatian and English). The museum owners are friendly and knowledgable, and a tour can be arranged ahead of time for 100kn if you're interested in learning more.
If you have any interest in mushrooms, or you just want something weird and unusual to do while you're in Zagreb, you can't go wrong spending a half hour or more in this one of a kind museum.
Address: Splavnica ul. 2, 10000, Zagreb
Opening Hours: Monday – Friday 10:00-16:00
Costs: Adults: 20 kn; Children (up to 7): free; Family (2 adults, 2 children): 25kn