Written by Rosemary Bointon who believes you're never too old to learn something new and so she's learning Croatian whilst sailing her boat down the coast of Croatia. She publishes on Medium.
The Lightning Effect
In July 1856 in a small village in Croatia, the heat that had been building all that summer's day broke at last.
Lightning lit up the sky: a dazzling display that hurt the eyes and instilled fear. The thunder crashed, the echoes rolling down the mountains.
"It's a child of the storm," declared the midwife in the tiny house in which the Serbian Orthodox pastor and his pregnant wife lived.
Between the pains of childbirth, the new mother gasped out her reply. "No, it's a child of …. light."
So the story goes.
The Velebit Mountains
That momentous birth occurred in the village of Smiljan on the eastern side of the Velebit mountain range. The Velebit is not so well known outside Croatia.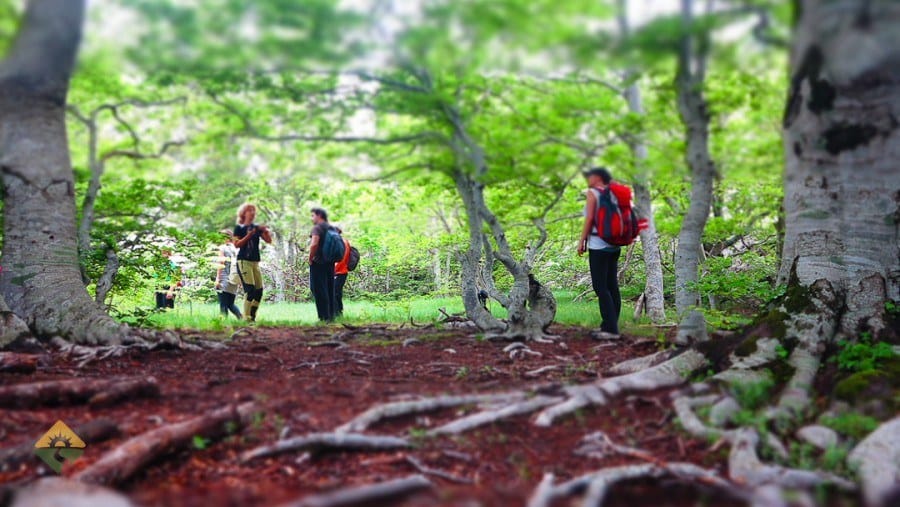 It's a great area to visit (and to grow up too). It's the home of beautiful national parks. It's the home of wildlife, wild horses, maybe bears, and rare plants. It boasts its own Velebit botanical garden.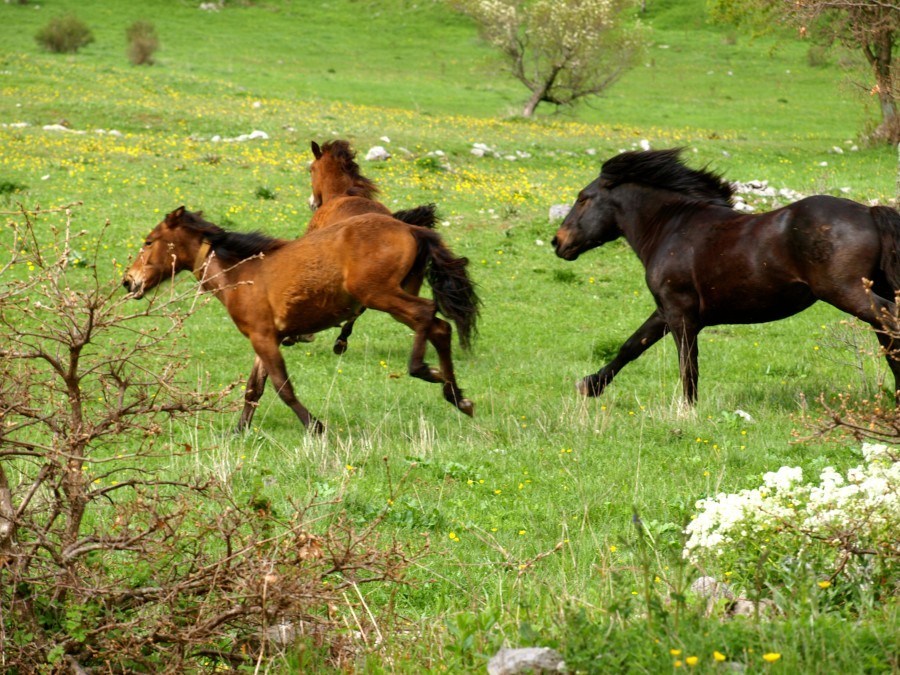 It's the home of the Bura, the wind that frightens me and my boat into harbour, turns the water into a boiling maelstrom and scours the hills of the island of Pag into a moonscape which really does turn into excellent cheese. (You really must try my favourite sheep's cheese from Pag: paški sir – yum, yum, yum!).
It has a 100 km hiking trail, with hundreds of other paths to explore and climbing challenges for the more adventurous. Off-roading in Landrovers is another fun option.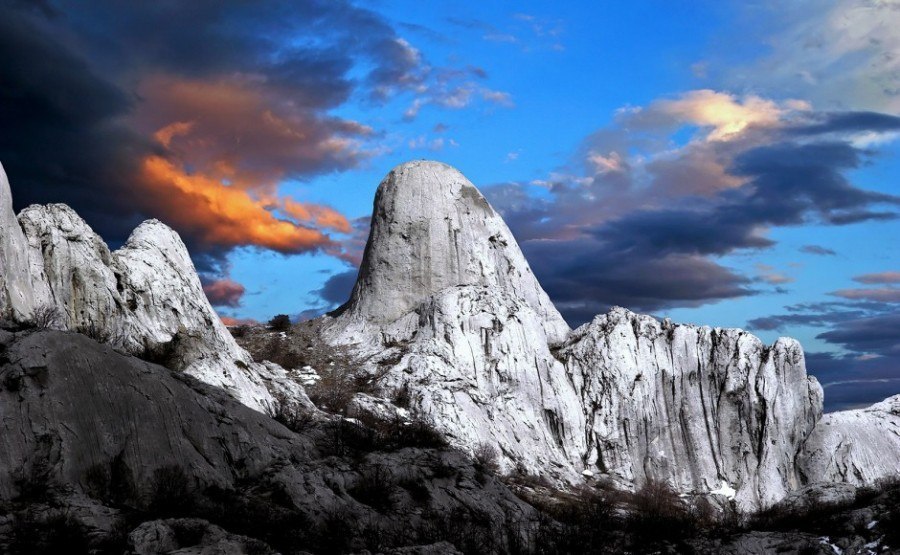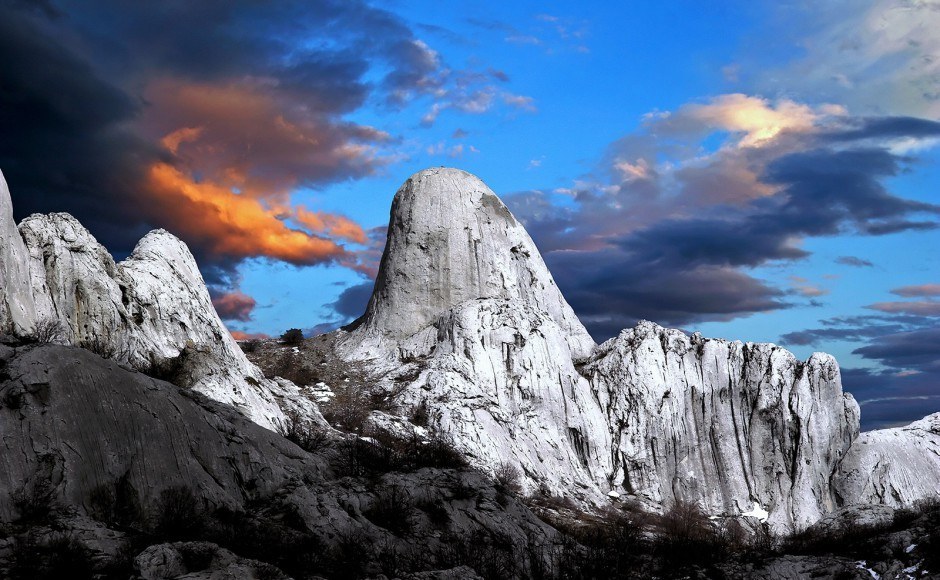 From its many viewpoints, you can look down on the mountain landscapes into the valleys and see across the sea to hundreds of Croatian islands.
I have grown to love its spectacular thunderstorms, which provide occasional dazzling fireworks all around the sky. The Velebit is a natural wonder that you won't want to miss!
TRAVEL COMPANIES WE USE AND TRUST
The Child of Light
What about the baby, though? Born in an electrical storm, that baby became "the genius who lit the world." It's easy to imagine that he was inspired by the storms and the lightning he must have seen flickering round those mountains as he grew up. That man was Nikola Tesla, the wizard of electricity.
Who was Nikola Tesla?
Now for me, Tesla is the maker the of the fast electric cars, so what's that baby got to do with it? Well, the Tesla electric car is named after him. But why? What's the connection? Who was he?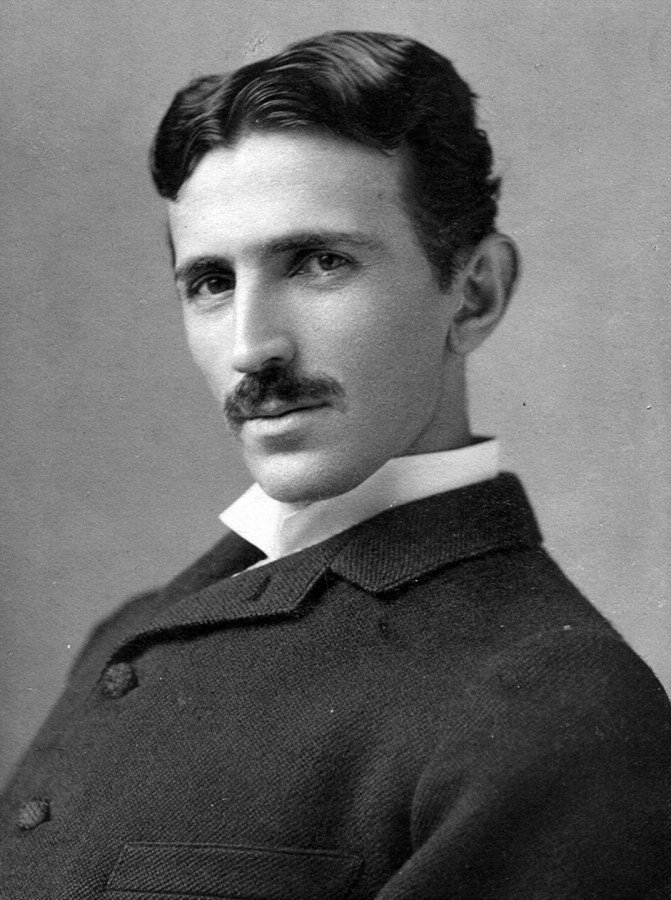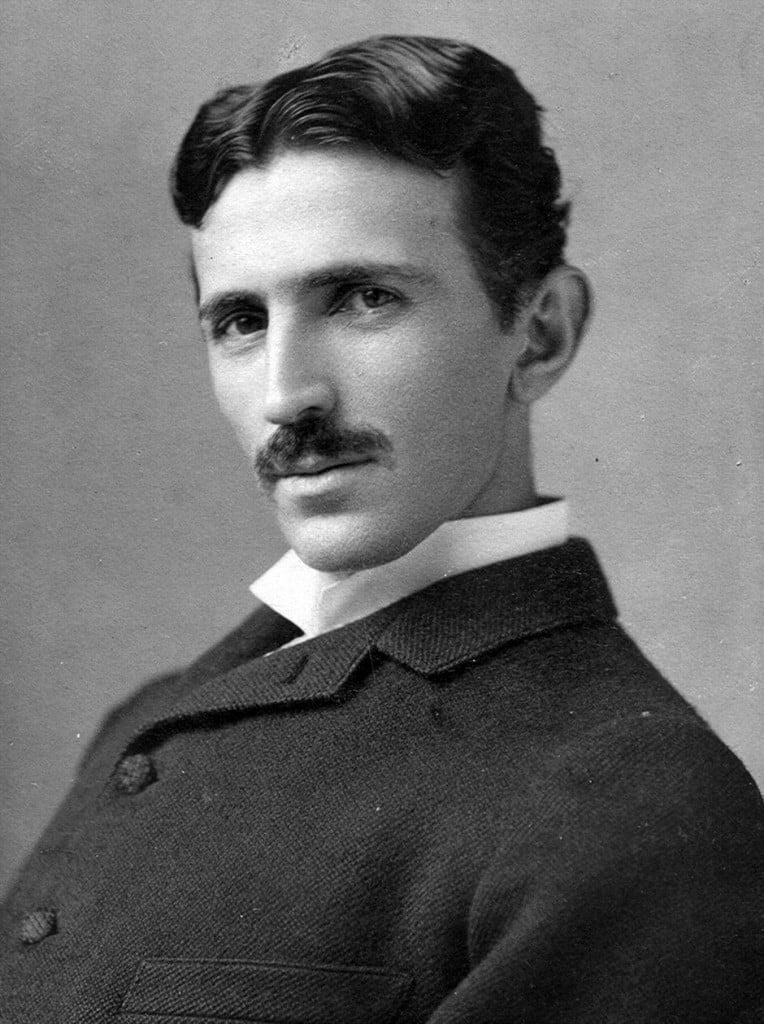 Tesla was the dreamer who tried to make the stuff of science fiction into reality.
He thought up the induction motor while watching the sun set in Budapest. He thought up technology for radar, X-rays (he was a friend of Roentgen who did develop X rays), the MRI (whose magnetic fields are measured in Tesla Units), a particle beam "death ray," and radio astronomy.
He was the genius whose alternating current system ultimately won out over Edison and gave us the ability to have electricity in every room in every house in every city.
What Einstein Thought of Tesla
Einstein thought Tesla was much more clever than he was. This is what he said about Tesla: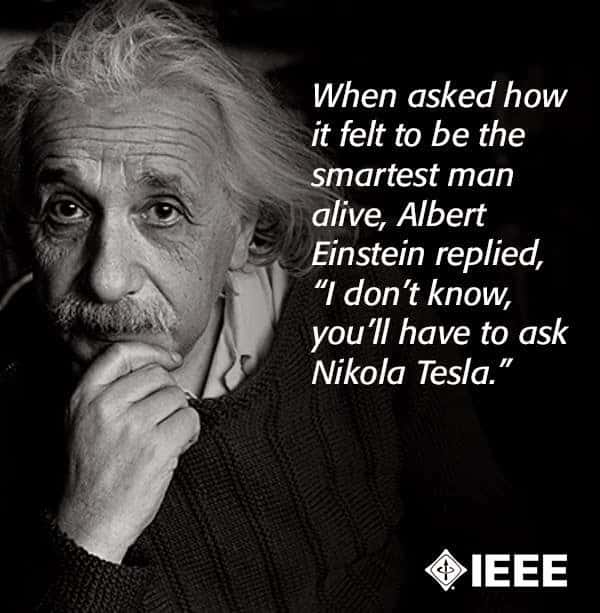 Tesla's Dreams Turned into our Reality
So why did Einstein think Tesla was a genius? Well, Tesla's dream was to use electricity wirelessly.
More than 110 years ago, Tesla proposed to JP Morgan involving a "world system" of wireless communications to relay telephone messages, to broadcast news, music, stock market reports, private messages, secure military communications, and even to send pictures to any part of the world. Does that not sound like the internet, dreamed up 100 years before it became a reality?
Experience Tesla's World for Yourself
Drive Out into the Mountains and Get Enlightened
Want to know more? I can't imagine a better trip (preferably in an electric car) than a drive out into the Velebit to see where Tesla found his inspiration.
Go to his birth place. You can see the house where he was born in that thunderstorm. In the Tesla memorial centre you can find out more about the dreamer who made such a huge difference to your daily life. You can see demonstrations – a great way to educate your kids about electricity.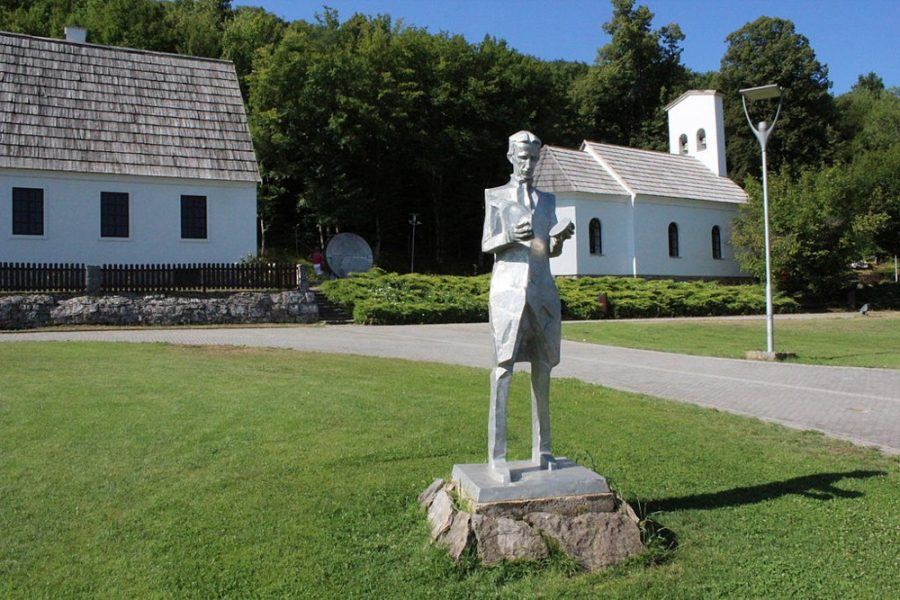 It's only a short detour from the motorway which you might already be taking to or from Zagreb, Zadar, Split or Dubrovnik.
Visit the Waterfalls that Light up the Towns
After Smiljan, if you're not drawn into hiking the trails, you might want to take the motorway towards Šibenik and turn off to Skradin, in the Krka National Park. You can take a boat up the river to the famous Krka Falls. It's another area of outstanding natural beauty.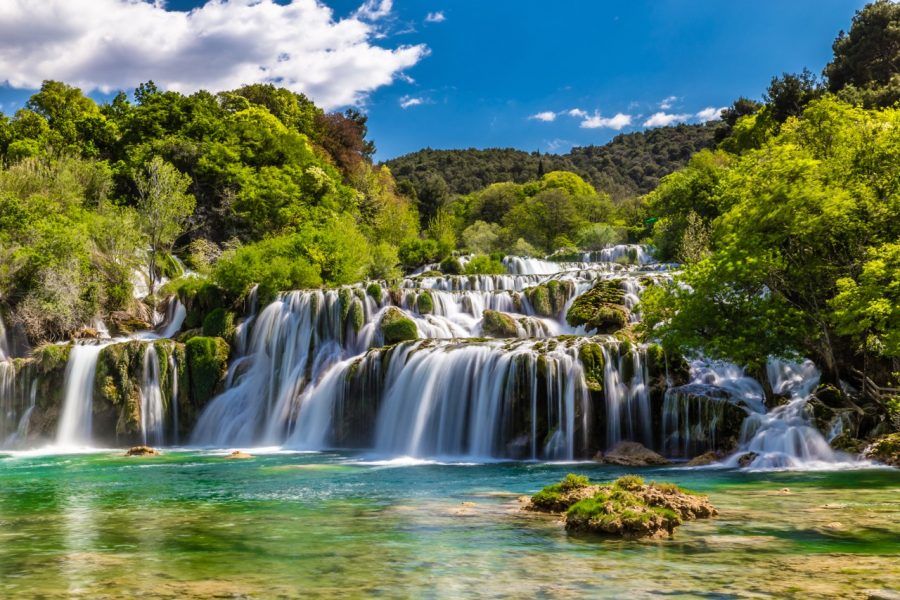 The walk around the falls takes over an hour, and there are loads to see: beautiful vegetation, wildlife, ponds, birds and trees as well as the extensive waterfalls and traditional buildings. You can cool off with a swim near the falls. Or you can go further up the river to see more waterfalls and a beautiful Franciscan monastery on an island.
See Tesla's Designs Firsthand
Be sure to visit the remains of the first European AC hydroelectric power station, built according to Tesla's designs by a visionary mayor of Šibenik. It was opened in 1895 only 2 days after Tesla and Westinghouse opened the first AC hydroelectric power station in the world at Niagara Falls.
The electricity from the Krka waterfalls was carried 11kilometerss and provided Šibenik with the world's first town AC electric lighting. At that time, it was just about miraculous.
View the Lightning and be Inspired
If lightning struck and brought him back to life, Tesla would feel right at home in our age of electricity at the flick of a switch, the world wide web, mobile phones, lasers, star-wars and electric cars. Without his genius, you would not be reading this article over the internet on your computer or hand-held device today.
Go find out what Einstein saw in Tesla, stimulate your brain by learning about Tesla's amazing gift of light to the world. Have fun in the mountains.
Then, maybe, like Nikola Tesla, you and your kids will find inspiration up there in the summer lightning above the mountains.
Drive In The Tesla EV Rally
You can find all of the details here.
How To Get To Smiljan
By Plane: Fly to Zadar or to Zagreb and hire a car, get a bus to Zadar or book a private transfer.
By road: take the A1 (E71) motorway from Zagreb or join onto it if coming from Rijeka. To get to Smiljan take exit 12, signposted Gospić, and follow the 534 to the junction with Budačka Ulica (road). Follow that road into the centre, then turn right onto Smiljanski ulica which leads directly to Smiljan and follow the signs to the Nikola Tesla Memorial Centre.
To get to Skradin: continue along the motorway to exit 21 and follow the signs to Skradin.
Plus, 5 Unusual Facts About Nikola That You May Not Have Known:
1. Tesla Was An Environmentalist
The inventor was concerned about people quickly consuming the Earth's resources and was an advocate of renewable fuel. He researched methods of using natural energy from the ground and the sky to minimize the human impact of fossil fuel consumption. In fact, Tesla created artificial lightning in his own lab.
2. Tesla Was Born During A Lightning Storm
Quite fortuitously, Tesla was born during a particularly violent lightning storm. Reading this as a bad omen, the midwife asserted that this meant Tesla would be a "child of darkness." Tesla's mom, probably affronted by this woman's assertion, immediately replied: "No. He will be a child of light." Go, Tesla's mom!
3. Tesla Was A Humanist
As a humanist, Tesla believed in improving the quality of human life but not for financial gains. And this is why, despite his many inventions and contributions to society, he died poor.
4. Tesla Thought Of Wireless Internet… In 1901
Tesla had an excellent imagination but didn't put all of his ideas into practice. While developing transatlantic radio, he envisioned a system of collecting information, encoding it and broadcasting that information to a hand-held device – what we now have as mobile internet on our phones. Tesla also imagined, but never created, the technology for radio astronomy, a particle beam "death ray," radar and X-rays.
5. Tesla Had A Strong Capacity For Memory
Tesla's memory was eidetic, which means he could recall entire books and images in great detail. He allegedly used his potent imagination to temper the vivid nightmares he had as a child. For five more, head over to I F*cking Love Science.
Main photo credit: Darja & Ana