Where To Stay In Athens, Plus The Best Hotels In Athens
Athens, the capital of Greece, is not only a fantastic European capital to visit, with all its monuments, archaeological sites, and museums. It's also a great place to live for longer periods too.
Digital nomads in Greece, remote workers, and full-time travelers that visit fall in love with Athens and often decide to spend longer than initially intended.
No matter whether you're visiting for a short time or you've decided to give life in Athens a try, this guide will walk you through the best places to stay and live in Athens.
In this article, I will tell you which are the best areas for night entertainment, top hotels in Athens, taverns, and the best places to go shopping. I will also discuss where not to stay in Athens, those places that are not so convenient, so that you have no doubts left about where you should stay the next time you stay in Athens.
How To Move Around In Athens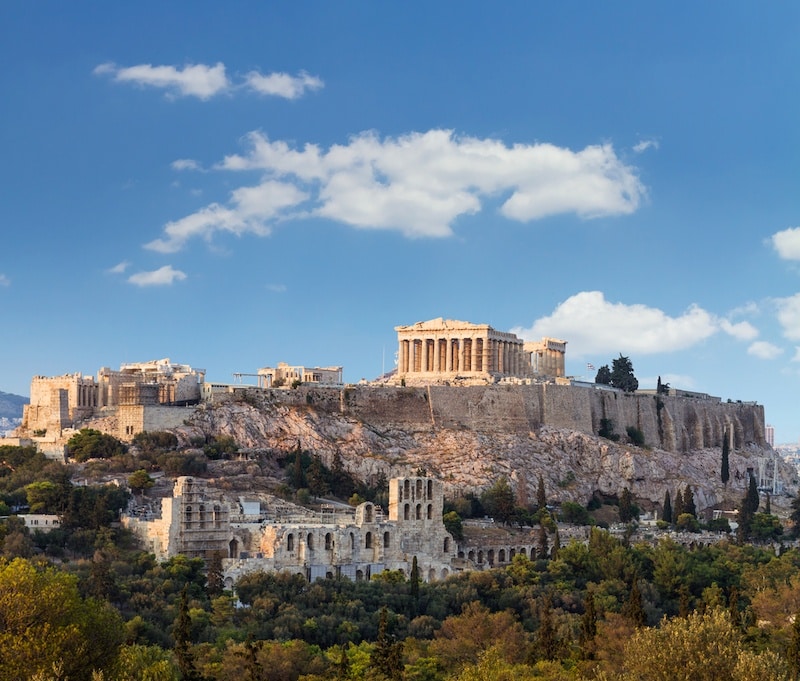 One good thing about living in Athens is that all the different neighborhoods are really well connected with the metro. It's effortless and fast to reach different corners of the city in virtually no time.
The metro system can easily take you to the town center, even from the international airport Eleftherios Venizelos. It's also possible to use the metro to reach the Port of Piraeus and board a ferry to one of the famous Greek islands.
The city also has an extensive bus network, and taxis are both convenient and safe to travel between Athens neighborhoods. Due to the crucial motorways that connect different areas outside the capital, it's also straightforward to reach the southern suburbs by the sea and explore the Athenian Riviera.
The Best Neighborhoods To Stay In Athens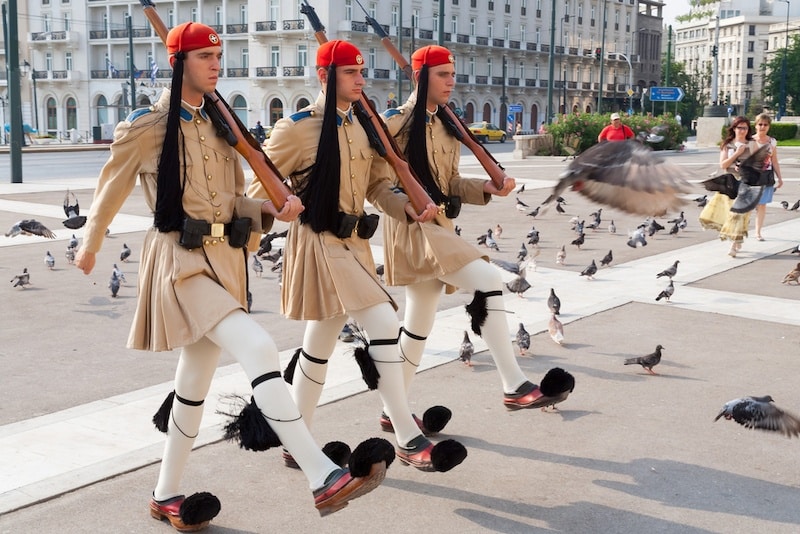 In this first section, we will take a look at the best places to stay in Athens for tourist purposes. This includes the best area to stay in Athens if you're visiting Athens to discover museums and archaeological sites and the best areas for restaurants, nightlife, and even shopping.
We will also tell you about the most convenient metro stations that you need to keep in mind to visit each of these Athens districts.
ATHENS NEIGHBORHOOD GUIDE
Most Picturesque Neighborhood In Athens: Plaka
A favorite area among tourists and locals alike is Plaka, oftentimes considered the old district area of Athens.
Plaka is a maze of picturesque alleys and narrow streets that host a variety of shops and markets. The beautiful cafes and tavernas are a must. Be sure to dine al fresco both in summer and in the colder months.
Plaka is only steps away from the magnificent Acropolis, the Ancient Agora, and several important museums. And there are many boutique hotels where you can stay. You can reach Plaka on foot from other central areas, including Monastiraki and Syntagma too.
Plaka can also be very busy since it's the best place to stay in Athens at walking distance to the Acropolis. Although some of these central Athens hotels can be on the expensive side, you can find cheaper alternatives to staying in a hostel or a rental home. Otherwise, try to book early in order to find better fees.
In Plaka, most homes have a traditional Neoclassical façade, making the place one of the most beautiful places for street photography, if you're a fan!
Not far from the heart of Plaka, you can also spend some time visiting the old district of Anafiotika, which grew at the feet of the Acropolis many years ago. Anafiotika is the place where many immigrants from the Cycladic Island of Anafi (hence its name) settled many years ago when moving to Athens to build the government palace.
Although it is not easy to find a place to stay in the area, it's definitely a fantastic place to visit when you're staying in Plaka. You will be surrounded by a very tranquil atmosphere, and feels like you're visiting a Greek Island.
How To Get To Plaka
The metro stations that reach the area are Monastiraki, Acropolis, and Syntagma.
Most Central Neighborhood In Athens: Monastiraki
Monastiraki grows around a central square that's the beating heart of the city, Monastiraki Square. The picturesque area is a great place to hang out with friends, go shopping for souvenirs and bargains in Athens' beautiful flea markets, and, of course, to eat.
If you've come to Athens seeking to taste traditional meat platters, such as gyros and souvlaki, then you can choose any of the gyro joints in the alleys around Monastiraki and enjoy the best of Greece's street food.
Monastiraki is also a place where people choose to go shopping; walking from Monastiraki to Syntagma Square along Ermou Street offers an outstanding shopping opportunity as several top brand shops are located in the area.
Monastiraki is also close to the beautiful Ancient Agora of Athens and Hadrian's Library. There are plenty of rooftop wine and cocktail bars with amazing Acropolis views for you to choose from when it comes to nightlife. No matter whether it's a romantic dinner or just a snack and a couple of beers, this is the place to be in town.
How To Get To Monastiraki
The central metro station is Monastiraki, right in the square.
Athens Most Hip Neighborhood: Psirri
Psiri, Psyrri, or also Psirri, is one of my favorite places to stay in Athens. It's close to Monastiraki and Plaka, but it still preserves a unique, more boho atmosphere that makes it an ideal area for younger crowds.
Nights come alive with colors, music, sounds, and food fragrances every evening. In Psirri, you'll be able to taste and experience the best of Athens' nightlife visiting the different bars, tavernas, and pubs that remain open until late at night, serving great local food and offering all the music genres you can possibly imagine.
Psirri is an ideal area for photographers who love to capture that bizarre and creative street art characterizing Athens during the last years. When in Psirri, look around with care and attention; the chances are that street art will surprise you!
This is arguably the best area to stay in Athens, Greece, for a vibrant combination of street life, nightlife, and Greek cuisine.
How To Get To Psirri
Also, to get to Psirri, the most convenient metro station is Monastiraki.
Syntagma Neighborhood
Athens's most central and important square is Syntagma, the place where you'll find the government seat of the country. Here, tourists and locals gather every morning to witness the change of the guard of the Evzones, the legendary Greek military elite.
Although the place is relatively central and well connected to many other areas in town, it's also here where locals gather to protest and demonstrate, so it can be a bit of a nuisance to reach the area during the many common strikes that Athens witnesses every year.
Locals also meet in Syntagma, which is an important transport hub, which means that several bus lines have their stop here for those trying to reach the port, the airport, and more. Many tours pick tourists in the area, so it tends to be quite busy and trafficked.
Since Syntagma is easy to reach on foot from other Athenian neighborhoods, including Monastiraki, Plaka, and Kolonaki.
Some of the most exclusive, luxurious, and best boutique hotels in Athens are located around this square too.
How To Get To Syntagma
You can use the following metro stations to reach the area: Syntagma, Acropolis, and Panepistimio. If you want to get to the airport by bus, you can catch the X95 bus at the square.
Athens Most Elegant Neighborhood: Kolonaki
Located at the stunning Lycabettus Hill base, Kolonaki is a glamorous area with stylish buildings, beautiful hotels in Athens, and some of the most exclusive shops hosting both international and local brands.
Nightlife is tranquil and relaxed but also exclusive. In fact, in Kolonaki, it's possible to experience some of the city's most sophisticated restaurants and bars.
Suppose you're looking for a safe neighborhood with an elegant atmosphere but still surrounded by a pleasant by gorgeous cafeterias, restaurants, and 4-star and 5-star hotels in Athens. In that case, this is the best place to stay in Athens.
How To Get To Kolonaki
The most convenient metro stations are Syntagma and Evangelismos.
Koukaki Neighborhood
Koukaki is a residential area where it's possible to live the most authentic atmosphere of Athens. In the area, it's possible to visit the Acropolis Museum, the National Museum of Contemporary Art, and the fascinating Jewelry Museum of Athens.
How To Get To Koukaki
The closest metro stations in the area are Acropolis and Syngrou Fix.
Thisseio Neighborhood
A great area for young travelers, a stay in Thisseio will guarantee exciting things to do and tons of nightlife to enjoy. The neighborhood features dozens of cafés, cocktail bars, restaurants, and a well-known open-air cinema, Cinema Thisseio.
Interesting places within walking distance include Filopappou Hill, Kerameikos – Athens' ancient Necropolis – and the Temple of Hephaestus inside the Ancient Agora.
How To Get To Thisseio
The closest metro stations in the area are Thisseio and Monastiraki.
Piraeus Neighborhood
Technically not part of Athens, the main port in the country, Piraeus, is a convenient place to stay if you catch a ferry to islands.
Although the area is not the most beautiful you could choose, it can save you from an early metro ride when you need to be at the port on time. So, this would be the best location to stay in Athens if you need to catch an early ferry.
How To Get To Piraeus
To reach the area, the closest metro station is Piraeus.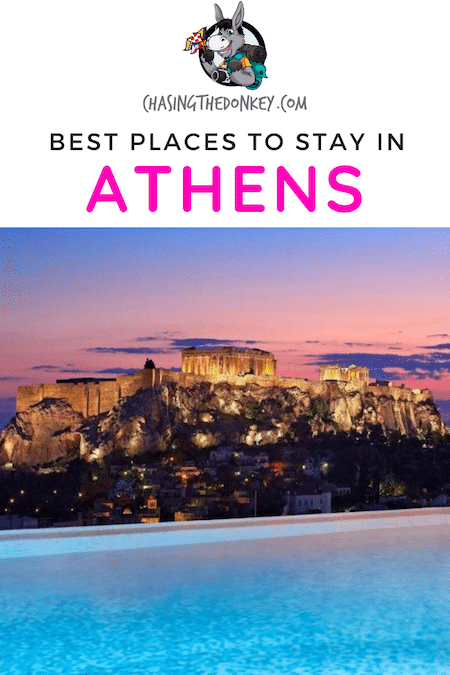 Where To Stay In Plaka, Athens
There are several good hotels to stay in, and these are the ones we recommend in the area.
Budget Hotels In Plaka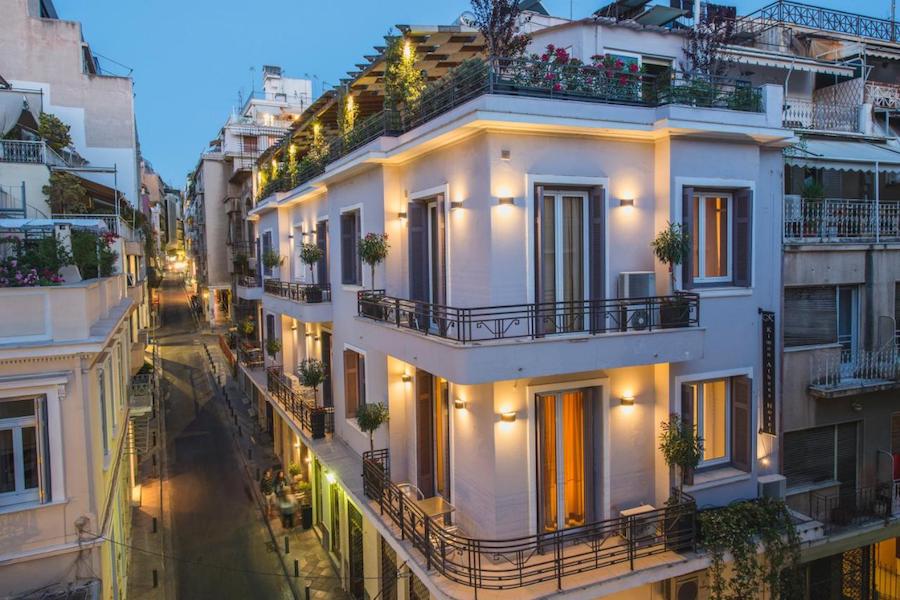 Mid-Range Hotels In Plaka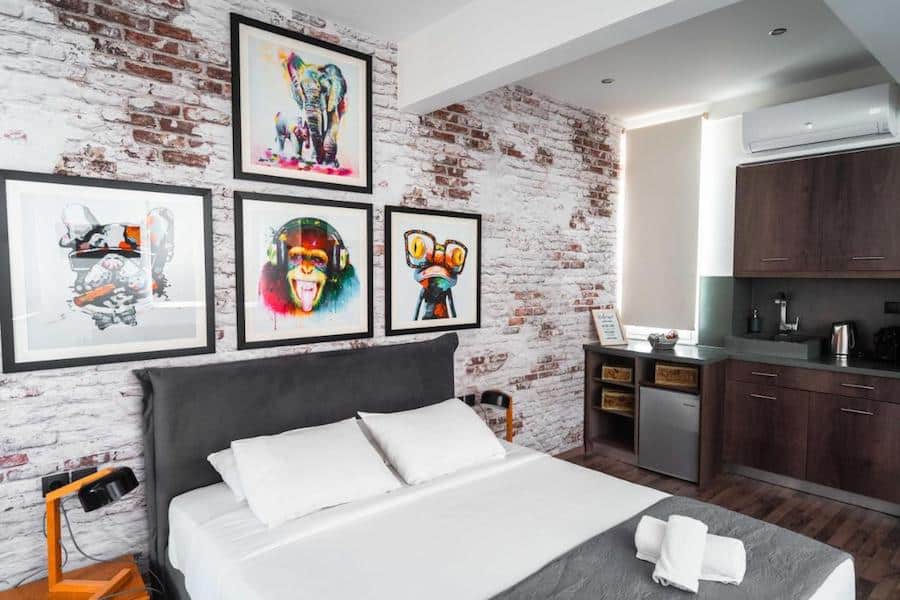 Luxury Hotels In Plaka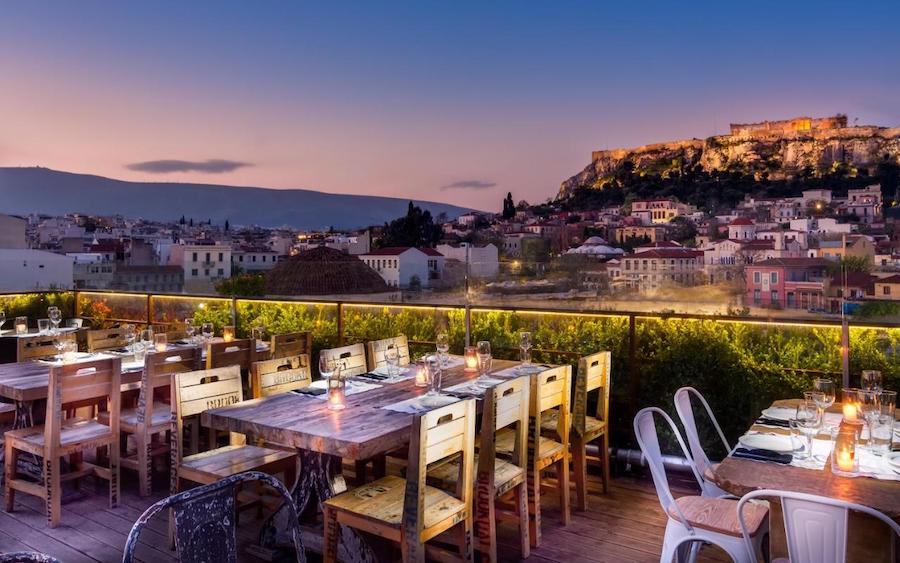 Where To Stay In Monastiraki, Athens
The area is very safe to stay, and there are plenty of lovely places you can choose if you want to stay in Monastiraki; check the following ones.
Budget Hotels In Monastiraki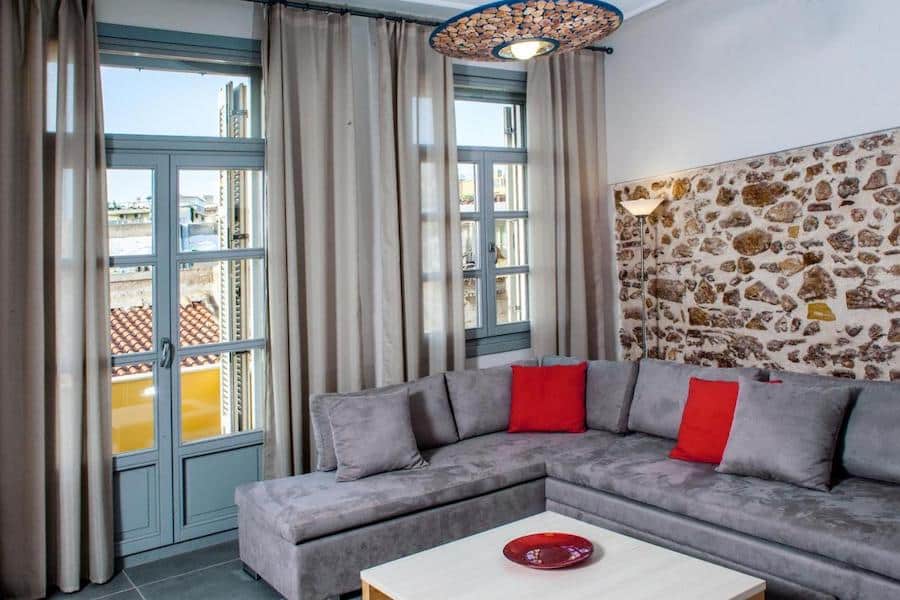 Mid-Range Hotels In Monastiraki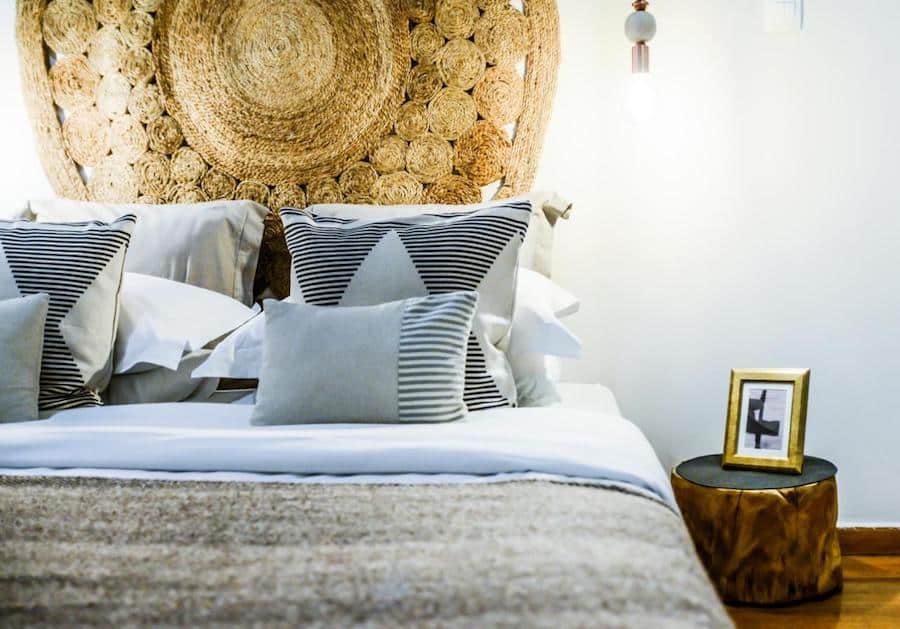 Luxury Hotels In Monastiraki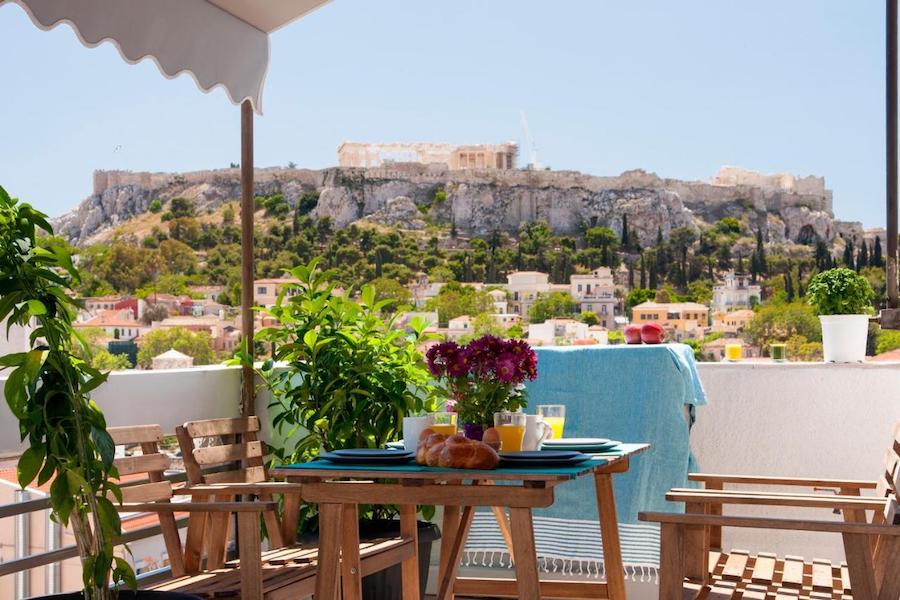 Where To Stay In Psirri, Athens
These are some of our favorite places to stay in Psirri. Due to the vibe of this fantastic neighborhood, you're probably going to love the unique style of most Athens accommodation in the area, pretty much sharing the same hipster vibe.
Budget Hotels In Psirri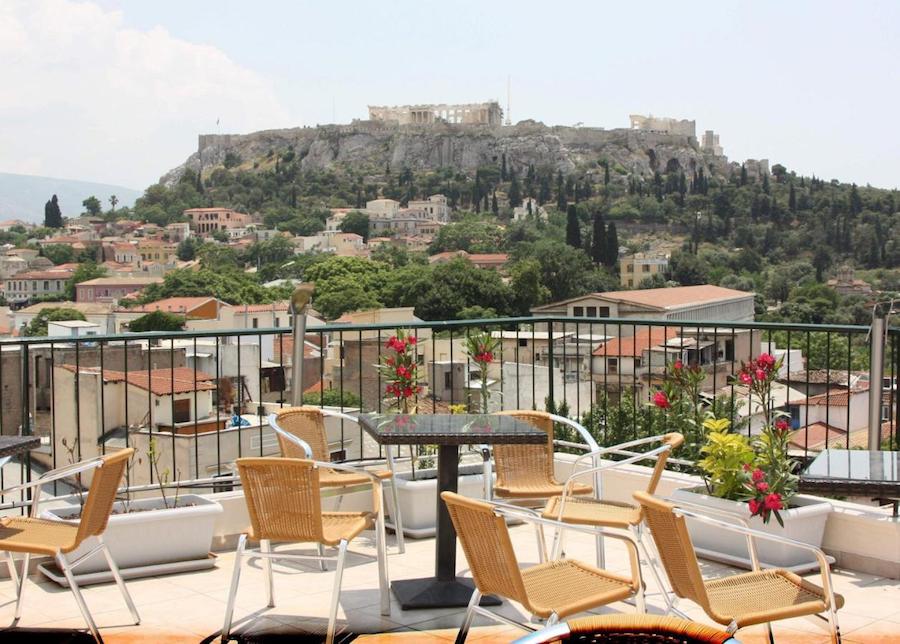 Mid-Range Hotels In Psirri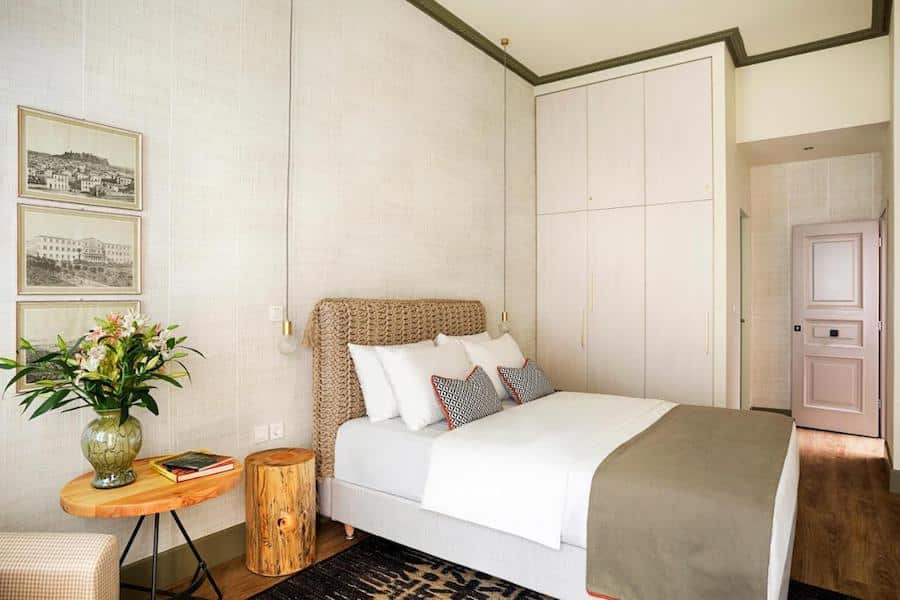 Luxury Hotels In Psirri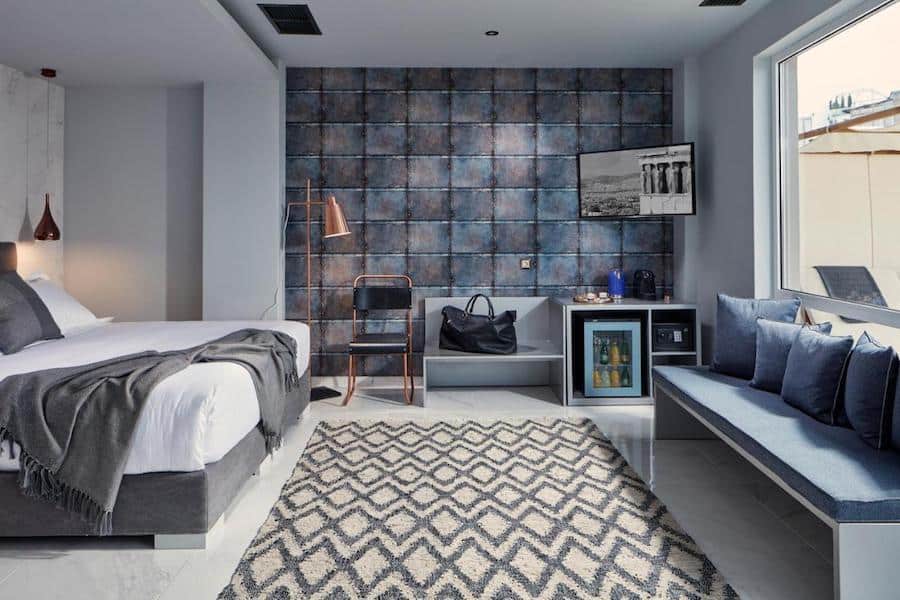 Where To Stay In Syntagma, Athens
Not all the hotels in the area are upscale luxury accommodation. There are also some convenient places like the ones listed below.
Budget Hotels In Syntagma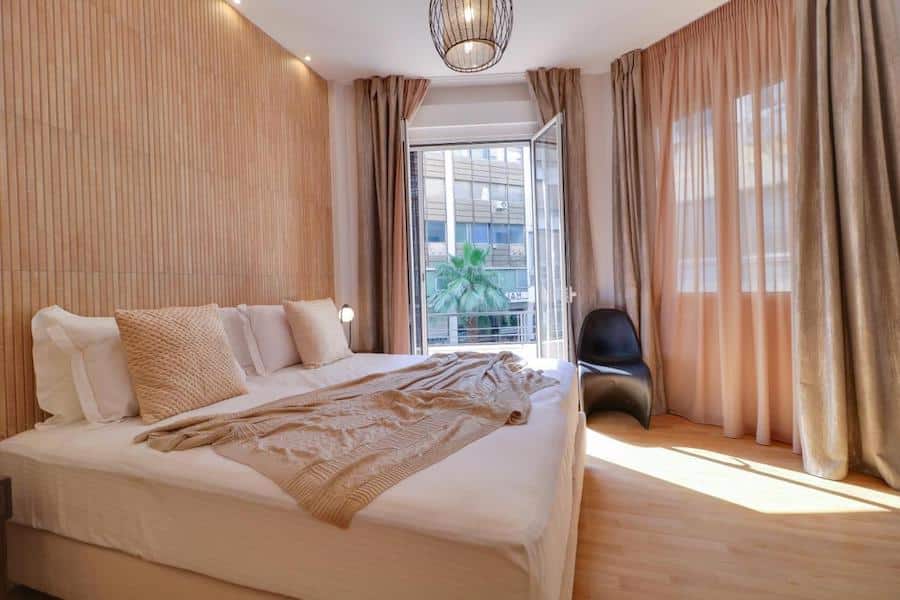 Mid-Range Hotels In Syntagma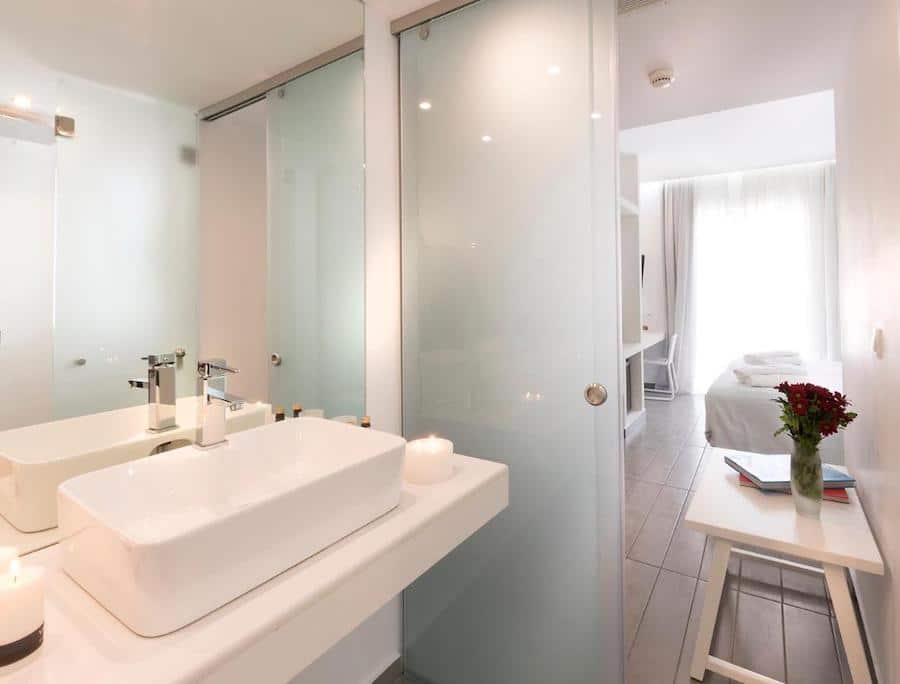 Luxury Hotels In Syntagma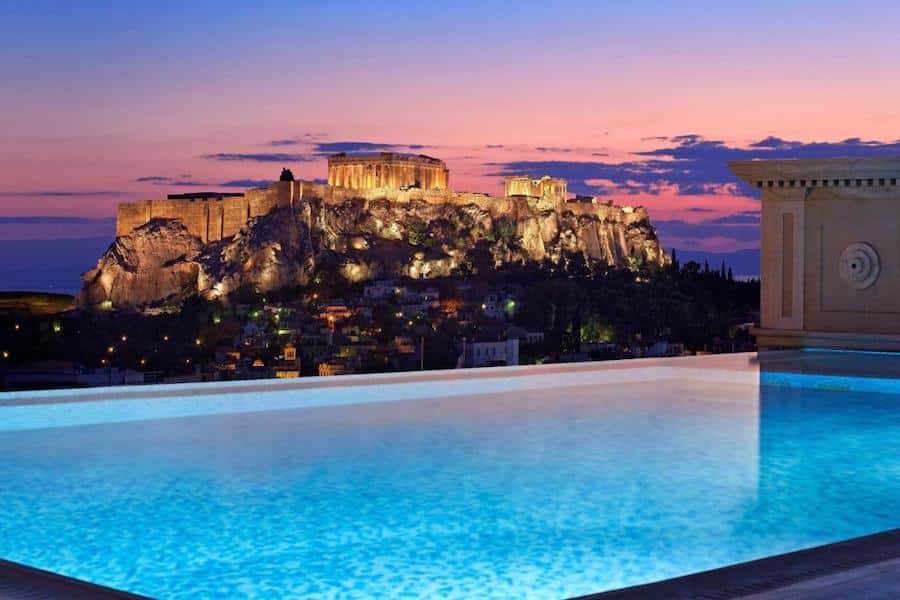 Where To Stay In Kolonaki, Athens
Among the most beautiful places to stay in town, why not checking the stunning Kolonaki Square and the tranquil alleys surrounding the area? These are some of the places we recommend for a stay in Kolonaki.
Budget Hotels In Kolonaki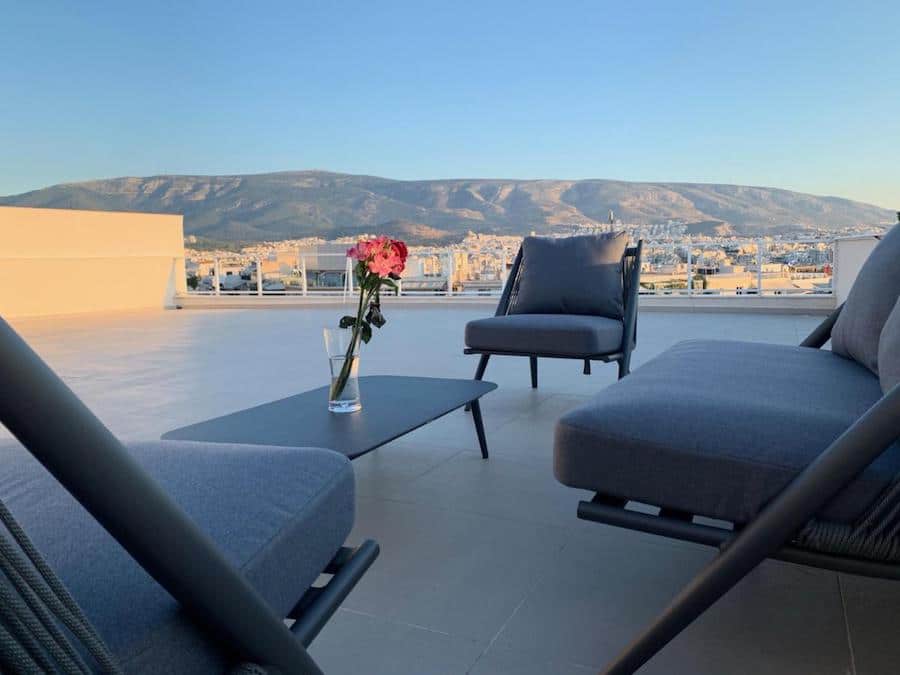 Mid-Range Hotels In Kolonaki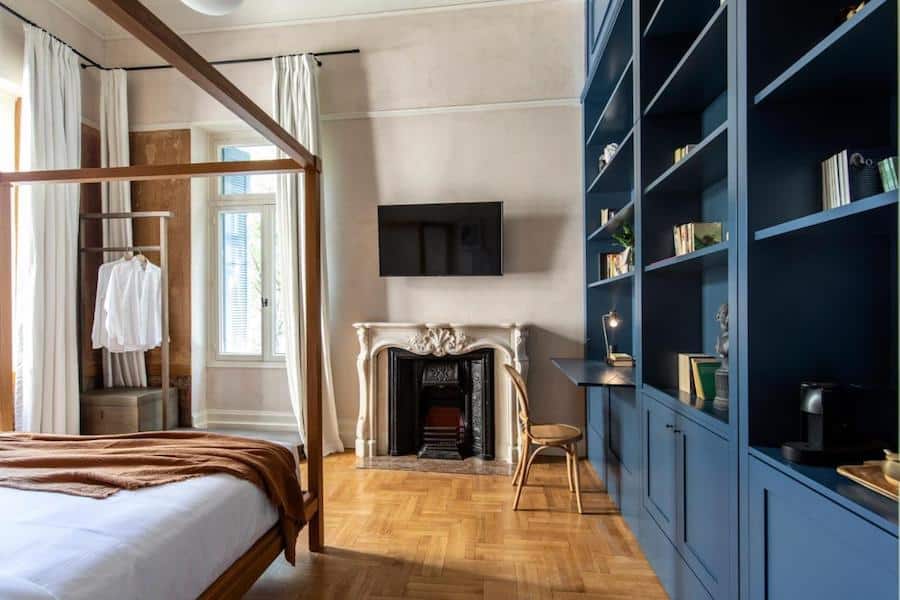 Luxurious Hotels In Kolonaki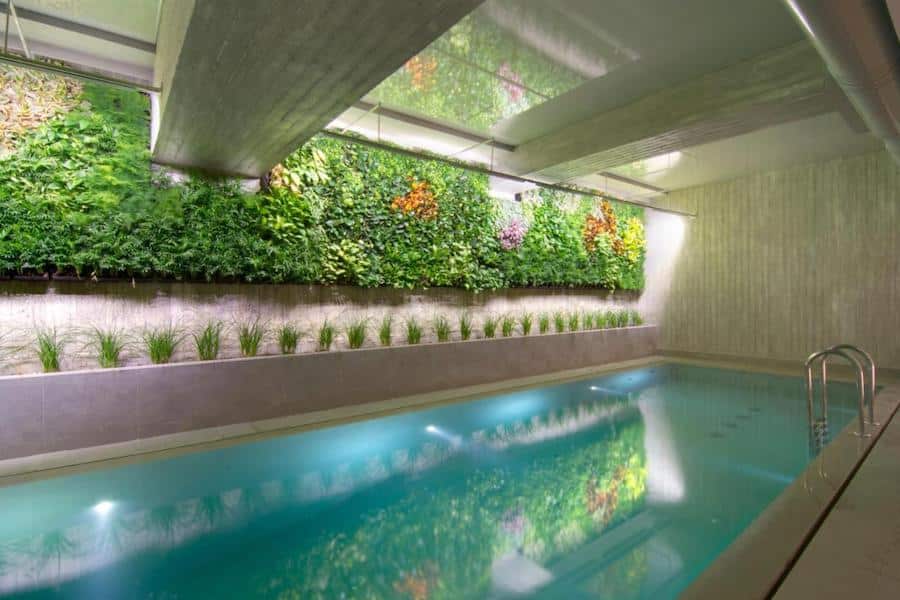 Best Hotel In Thisseio, Athens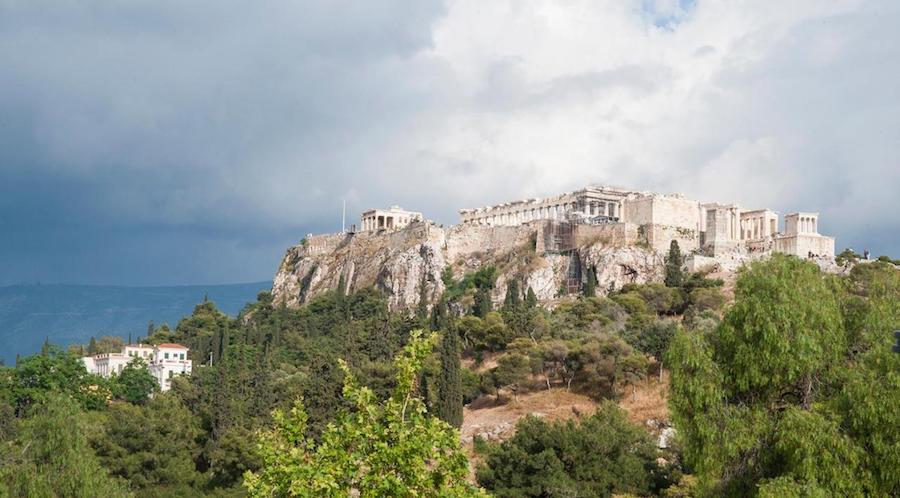 Best Hotel In Koukaki, Athens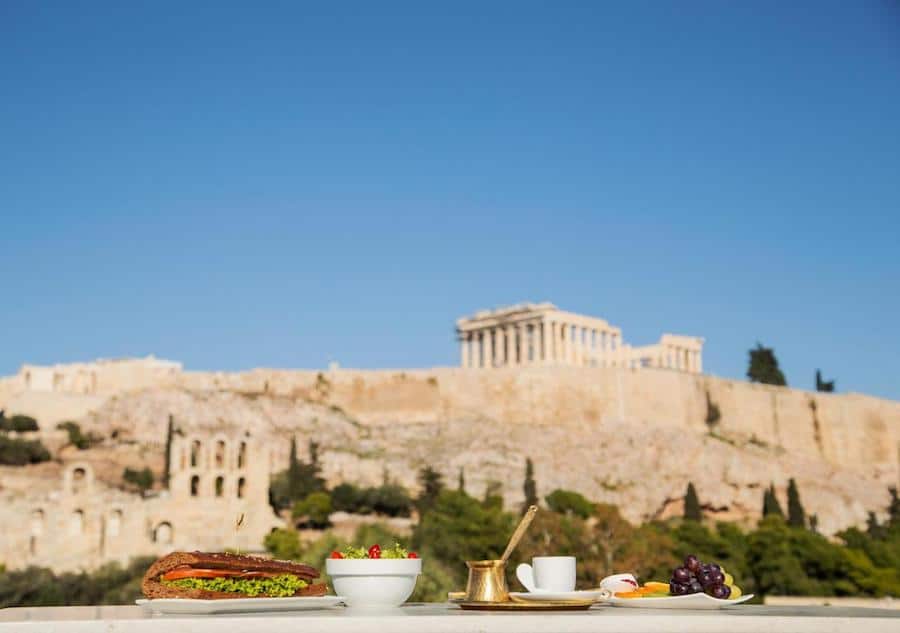 Best Hotel In Piraeus, Athens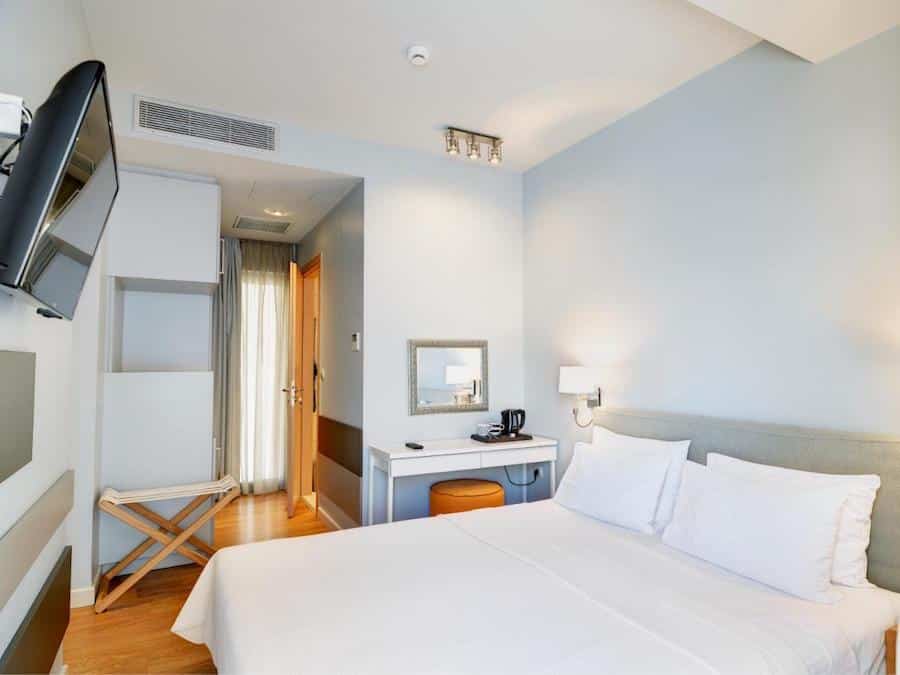 Where Not To Stay In Athens
As with many important cities in Europe, there are a few neighborhoods we don't think are the most convenient or safest in Athens, so you should be better if avoiding these areas.
Places such as Metaxourgeio, Exarchia, or Omonia can be very crowded and not really safe to walk at night, especially for solo travelers.
Although you could find cheap accommodation in these areas, it's always wiser to avoid them.