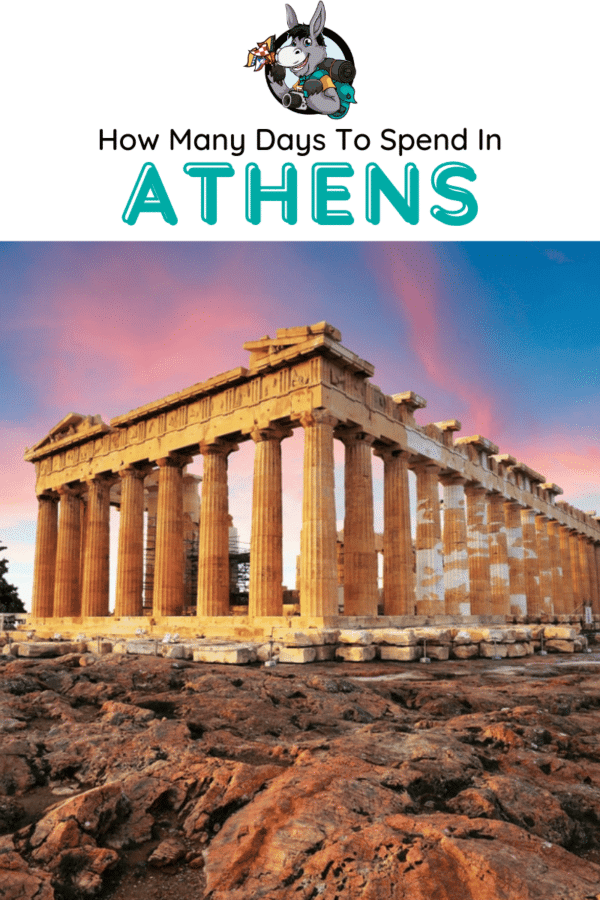 Are you planning a trip to Athens but unsure how many days you need to soak up all the sights and sounds this ancient city offers? Look no further! In this guide, we'll help you plan your perfect itinerary by answering the burning question:
How many days in Athens is enough for my first time trip?
The first time I spent a week in Athens, and still felt like I could have stayed longer! From exploring iconic landmarks like the Acropolis and Parthenon, to immersing yourself in local culture through food and drink, we'll show you how to spend your time in Athens.
So, pack your bags and prepare for an unforgettable adventure in one of Europe's most historic cities.
Introduction To Athens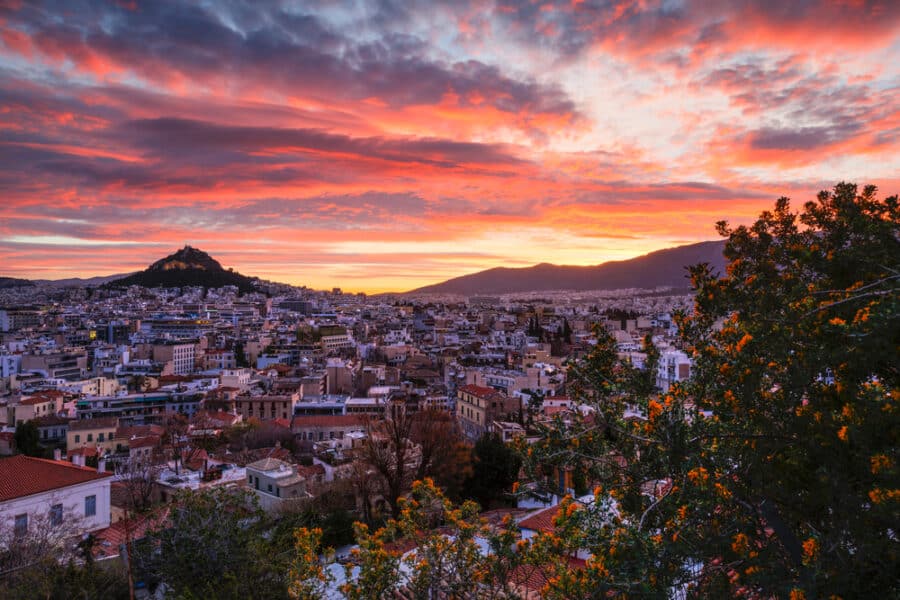 Athens is one of the oldest cities in the world, with a history that dates back more than 3,000 years. The city was the birthplace of Western civilization, and its culture has been influential throughout the world.
Athens is a major tourist destination, and many visitors come to see its ancient ruins, including the Acropolis and the Parthenon. The city also has a vibrant modern culture, with many museums, theaters, and restaurants.
How Many Days In Athens Is Enough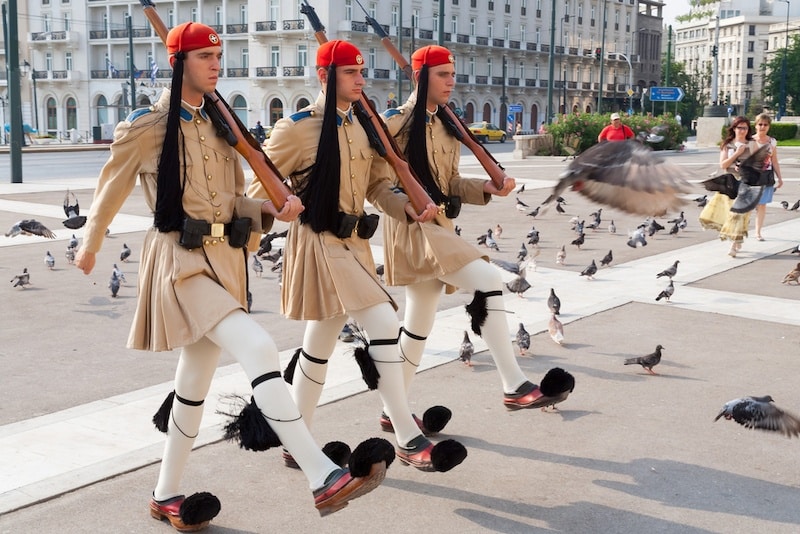 Athens is a bustling city with a lot to see and do. How many days you should spend in Athens depends on your interests and how much time you have. Generally, we recommend spending at least 3-4 days in Athens so that you can see the main sights and get a feel for the city.
If you're interested in history, you'll want to spend time exploring the
Acropolis, Ancient Agora
Roman Forum
If you're more interested in art and culture, you can visit museums like the
National Archaeological Museum
Benaki Museum.
Or, if you just want to wander around and soak up the atmosphere, head to
Of course, there are plenty of other things to do in Athens besides sightseeing. You can enjoy
The city's nightlife
Try some delicious Greek food
Go on day trips to nearby islands like Hydra or Poros.
No matter what your interests are, Athens has something for everyone.
TRAVEL COMPANIES WE USE AND TRUST
What To See In Athens In One Day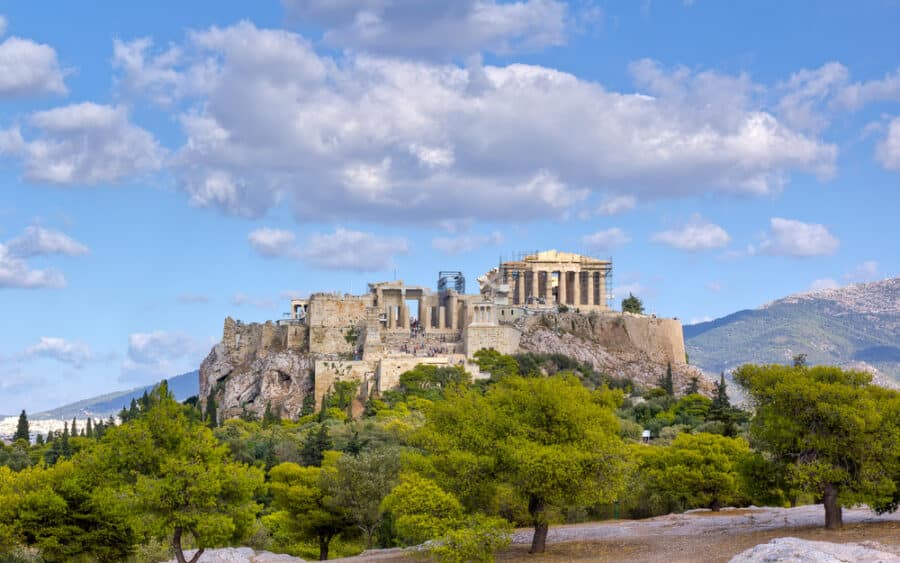 If you only have 24 hours to spend in Athens, you'll want to make the most of your time! Here are some suggestions for what to do in the Greek capital.
Option One – 24 Hours
Assuming you're starting in the morning, a good 24-hour Athens itinerary would be as follows:
Start by visiting the Ancient Agora, which was the center of public life in ancient Greece. Here you can see the Temple of Hephaestus, the best-preserved ancient Greek temple;
Then walk to the Acropolis, an ancient citadel located on a hill with great city views. The most famous building on the Acropolis is the Parthenon, a temple dedicated to Athena;
Afterward, head down to Monastiraki Square, where you can find shops selling traditional Greek souvenirs;
Make your way to Hadrian's Library, an impressive ancient library built by Roman Emperor Hadrian;
And finally, finish up at Syntagma Square, the main square of Athens
Option Two – 24 Hours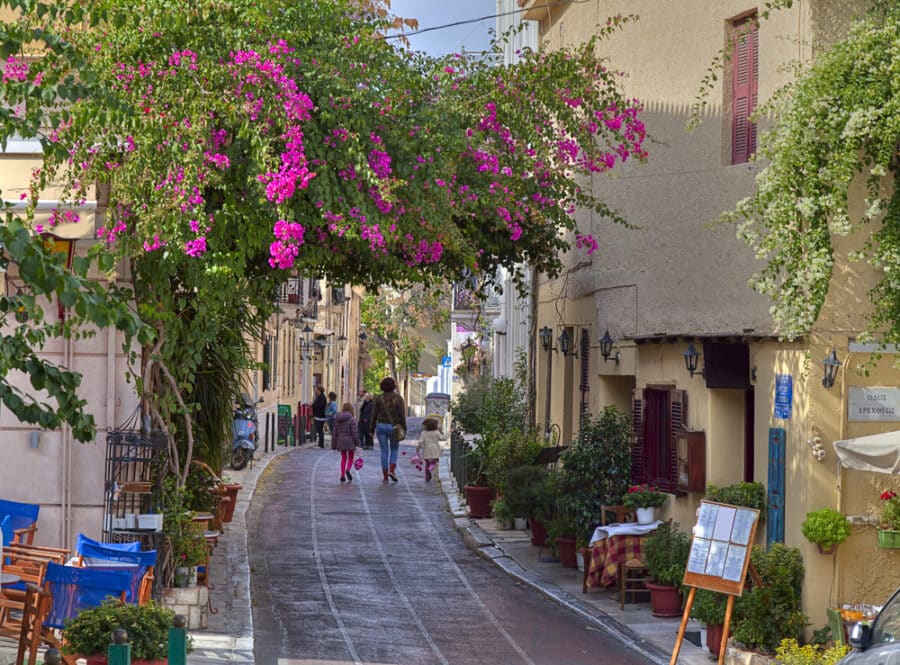 Start your day by exploring the Acropolis, one of the world's most famous ancient sites. Marvel at the Parthenon temple, then take in the views from the hilltop;
Afterward, wander through the atmospheric streets of the Plaka district beneath the Acropolis;
In the afternoon, pay a visit to the National Archaeological Museum. This colossal museum houses some of Greece's most important archaeological treasures, from prehistoric artifacts to sculptures from the Classical period;
Then, head to Monastiraki square for some relaxed people-watching and window-shopping at the city's many vintage and antique stores;
In the evening, enjoy a delicious Greek meal – don't forget to try some classic dishes like dolma (stuffed vine leaves) or moussaka (a layered eggplant casserole);
Finally, watch the sunset from one of Athens' many rooftop bars
But that's rushed, and Athens has so much more to see. So why not spend the weekend?
What To See In Athens Over A Weekend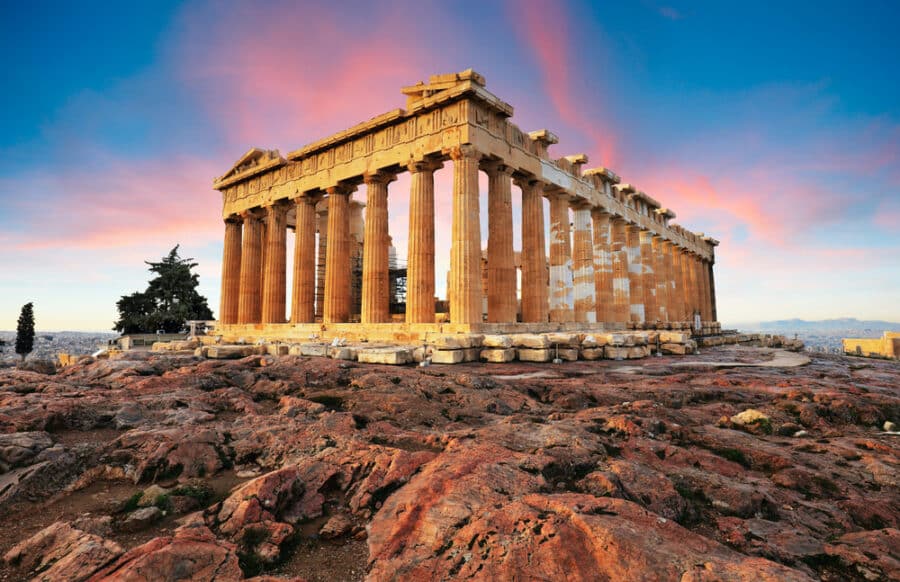 If you've got 3 or 4 days in Athens, there are still plenty more sights to see! The most popular tourist attraction is the Acropolis, which can be reached by taking a short bus or taxi ride from the city center. Other must-sees include
The Temple of Poseidon
The Ancient Agora
National Archaeological Museum.
Of course, no trip to Athens would be complete without sampling some Athens street food! Head to the Central Market for fresh produce if you have accommodation with a kitchen, pick up some souvenirs, or grab a bite at one of the many cafes and restaurants lining Monastiraki Square.
3-Day Athens Itinerary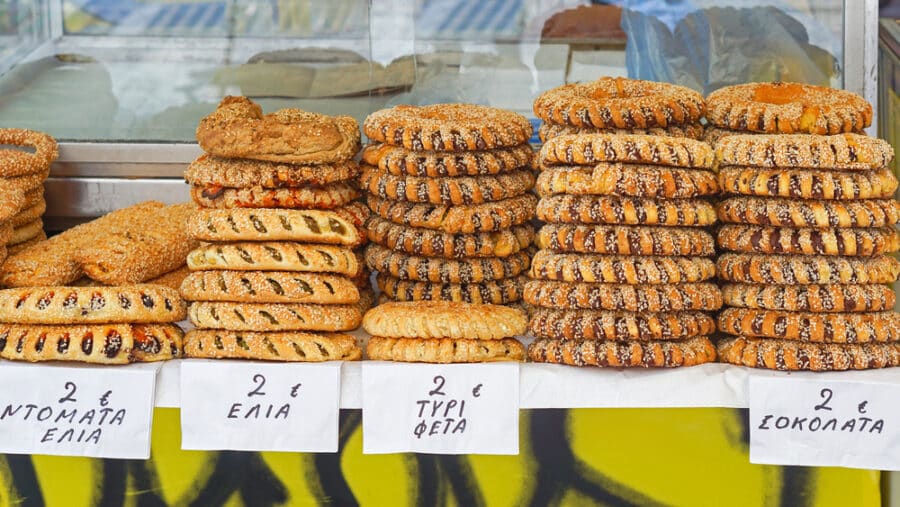 There's so much to see and do in Athens; it can be hard to know where to start. But don't worry – we've got you covered. Here are our top picks for things to do in Athens in three days.
Day One: Start your first day by exploring the Acropolis. This iconic ancient site is home to the Parthenon, one of the most famous buildings in the world. After taking in the incredible views, head down into the city to wander around Plaka, the oldest neighborhood in Athens. In the evening, enjoy a delicious Greek dinner and watch some traditional Greek dancing
Day Two: On day two, take a tour of the Ancient Agora, where Socrates used to teach. You'll also get to see the Temple of Hephaestus, considered one of Greece's best-preserved ancient buildings. In the afternoon, stroll around Monastiraki square and do some shopping at the adjacent markets. In the evening, enjoy a sunset cruise around Athens' coast
Day Three: Spend your last day in Athens, visiting some of its amazing museums. We recommend checking out the Benaki Museum, which houses an incredible collection of Greek art and artifacts, or the National Archaeological Museum, which is one of the largest museums of its kind in Europe.
4-Day Athens Itinerary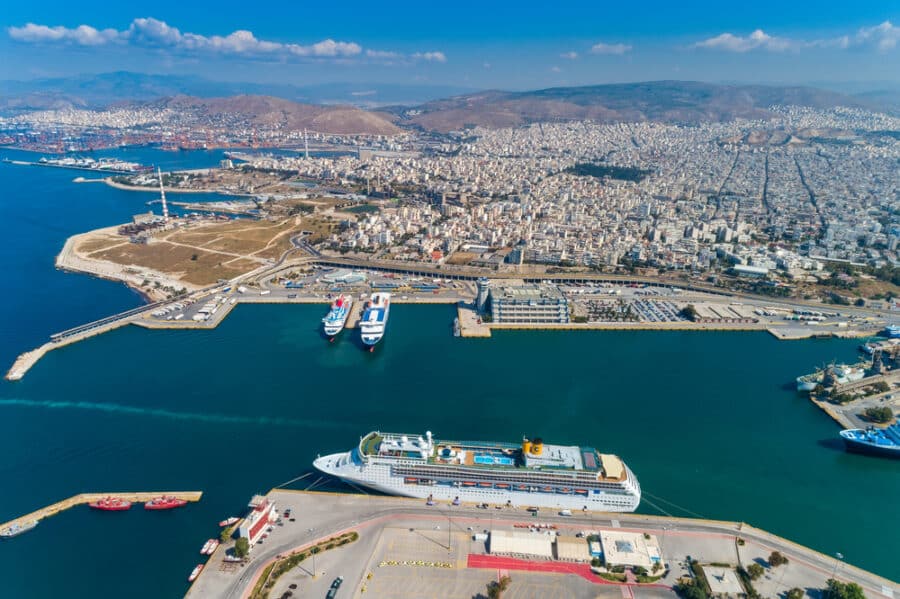 With your extra day in Athens, we suggest you take a day trip to explore more of what Greece has to offer. Great Athens day trip ideas can be found here, such as:
Where To Stay In Athens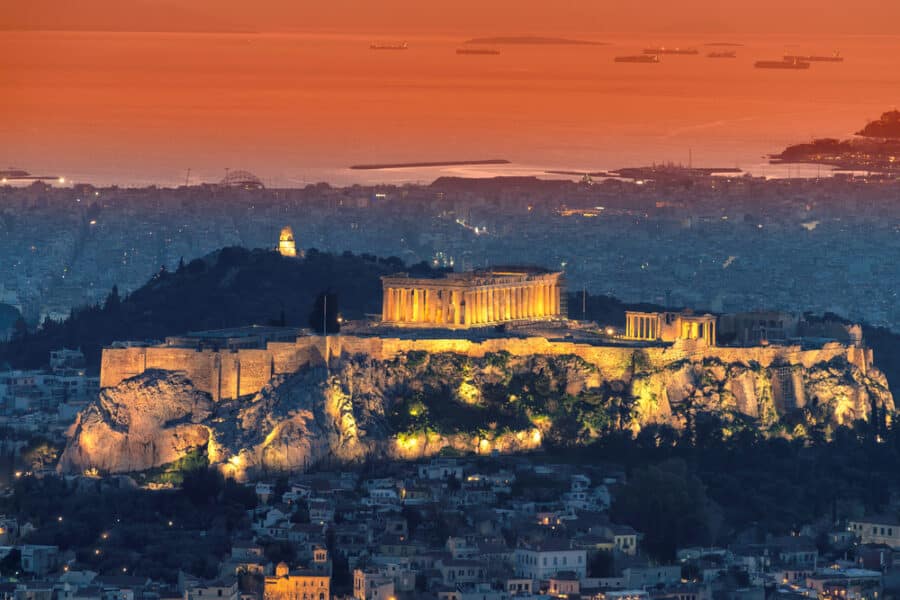 There are so many great places to stay in Athens that it can be hard to choose! Whether you're looking for a luxurious hotel or a cozy Airbnb, there are endless choices of accommodation options in Athens.
Here are some of our top picks:
Hotel Grand Bretagne: This 5-star hotel is located in the heart of Athens and offers stunning views of the Acropolis. It's the perfect place to stay if you want to be close to all the action but also have a relaxing base to return to at the end of the day.
Apartment in Plaka: If you're looking for a more traditional Greek experience, then staying in one of the quaint apartments in Plaka is a great option. This historic neighborhood is full of winding streets and charming cafes, and it's just a short walk from all the main sights
Athens Boutique Hotel: For those on a budget, this hotel is clean, comfortable, and centrally located. It's also right next to Monastiraki Square, which is full of great shops and restaurants
.
ACCOMMODATION IN ATHENS
Accommodation In Athens
We have a whole post on accommodation options in Athens, which you can read here. Or you can click a specific location below
Where To Eat In Athens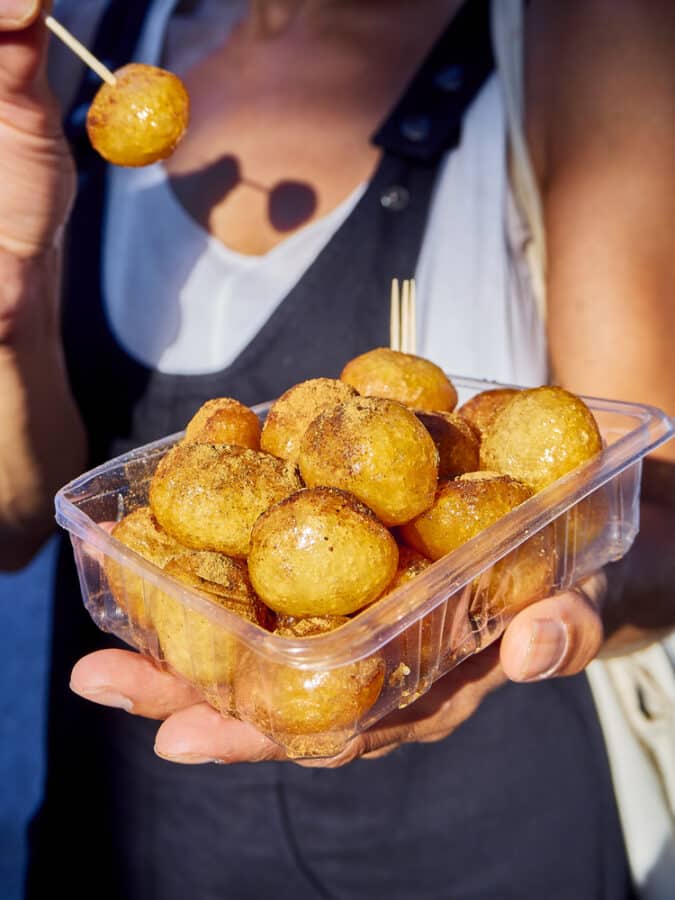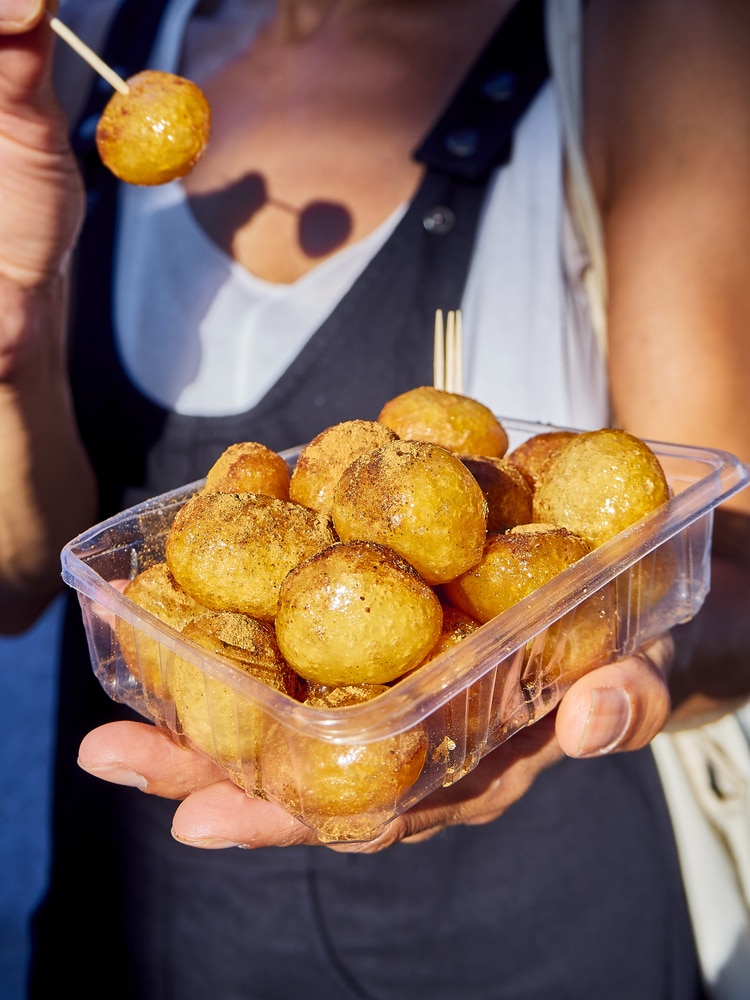 There are so many great places to eat in Athens that it's hard to know where to start. Here are a few of our favorites:
Café Boubouki: This cozy little café is perfect for breakfast or lunch. They have a great selection of pastries, sandwiches, and salads.
Tavros Taverna: This is an awesome place for traditional Greek food. The Souvlaki is delicious, and the Gyro platter is huge!
Ouzeri Psistaria: This place is perfect if you want to try some traditional Greek appetizers (meze). The dolmades (stuffed grape leaves) and various fish dishes are all excellent
Grekos Restaurant: This is a more upscale restaurant, but the food is worth it. The lamb shank with eggplant puree is amazing, as is the grilled octopus.
Tips And Tricks For Visiting Athens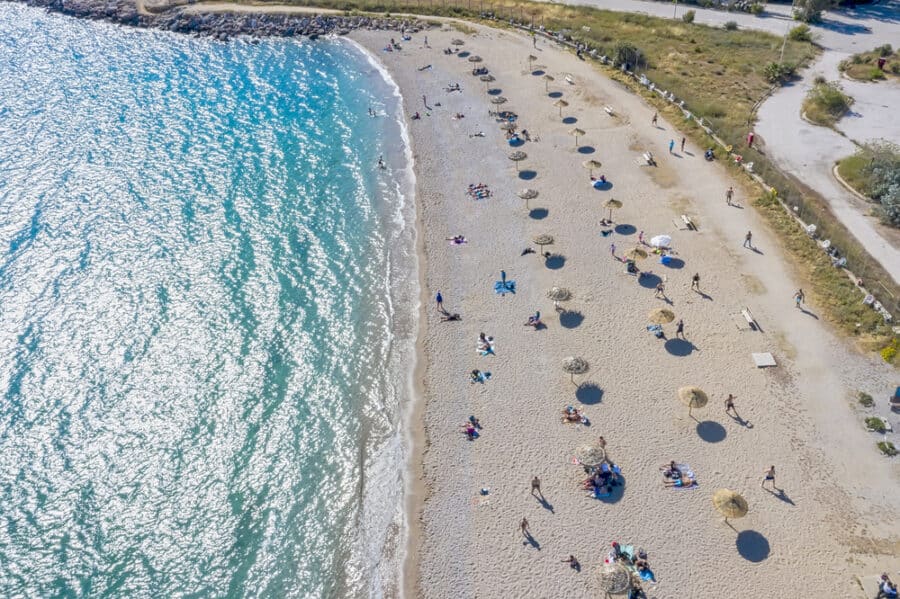 If you're planning a trip to Athens, you might be wondering how many days you should spend in the city. While there's no one-size-fits-all answer to this question, there are some factors to consider that can help you decide how long to stay.
Here are a few tips and tricks for visiting Athens:
Consider your interests: What do you want to see and do while in Athens? If you're interested in history and culture, you'll need more time than if you're looking to relax on the beach
Check the weather: Greece is known for its sunny weather, but it can still be quite hot during summer. If you're not a fan of heat, you might want to visit during the spring or fall when temperatures are more moderate
Pack comfortable shoes: Athens is a city with lots of walking to do, and you'll want to be able to explore without being in pain
Take advantage of the city's public transportation system: It's efficient and affordable, and it will help you get around quickly
Sample the local food: Greek cuisine is delicious, and you'll find plenty of options in Athens.
Conclusion
After reading out guide, have you decided how many days should you spend in Athens? It's hard right? Athens is a city full of history, culture, and adventure that deserves to be explored. With so much to see and do, it can be hard to decide how many days in Athens are enough for your vacation.
We hope our guide has helped you plan the perfect trip for your needs, whether that's a week or just 24 hours in Athens. Whatever you choose, plenty of attractions are waiting for you in this beautiful Greek capital. Enjoy your time in Athens!