No matter where you are in the world, street food is something you have to try. It's part of the whole experience, and it's a way to eat on the go, so you don't miss any of the top sights while saving a bit of money at the same time.
Of course, each country has its own delicacies, and when visiting Athens, you'll certainly want to give the street food a try. There is so much to see and do in the Greek capital that you won't want to waste any time sitting down for a meal; grabbing some street food on the go means you'll see far more. You just might want to find a bench to sit on for five minutes to save your aching feet!
So, what street food in Athens should you try, where are the best places to go, and how much might it all cost?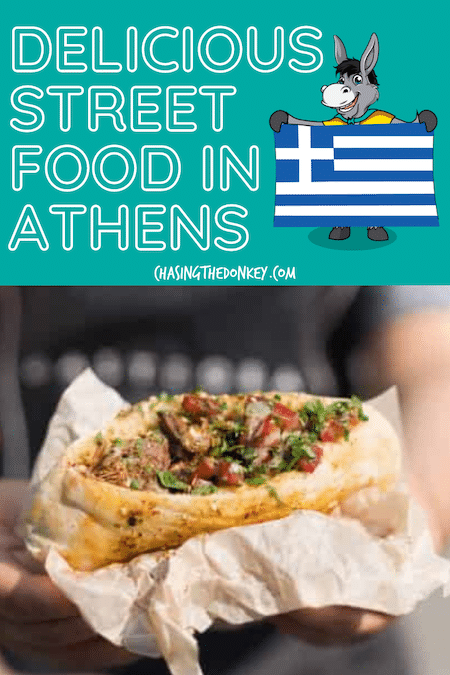 The Best Street Food In Athens
You'll find all manner of different types of street food in Athens, both local and international. However, you should certainly stick to the local stuff, as that's always going to be tastier and far more special.
Here are some of the best street food choices you should try in Athens.
Souvlaki – Gyros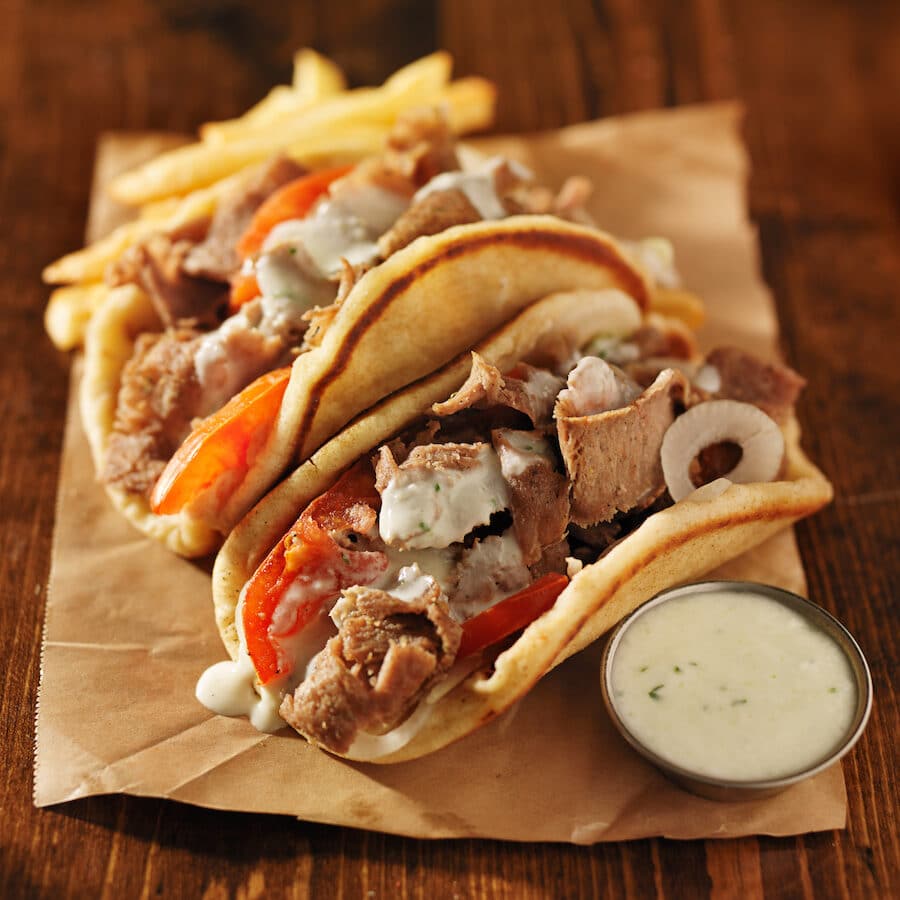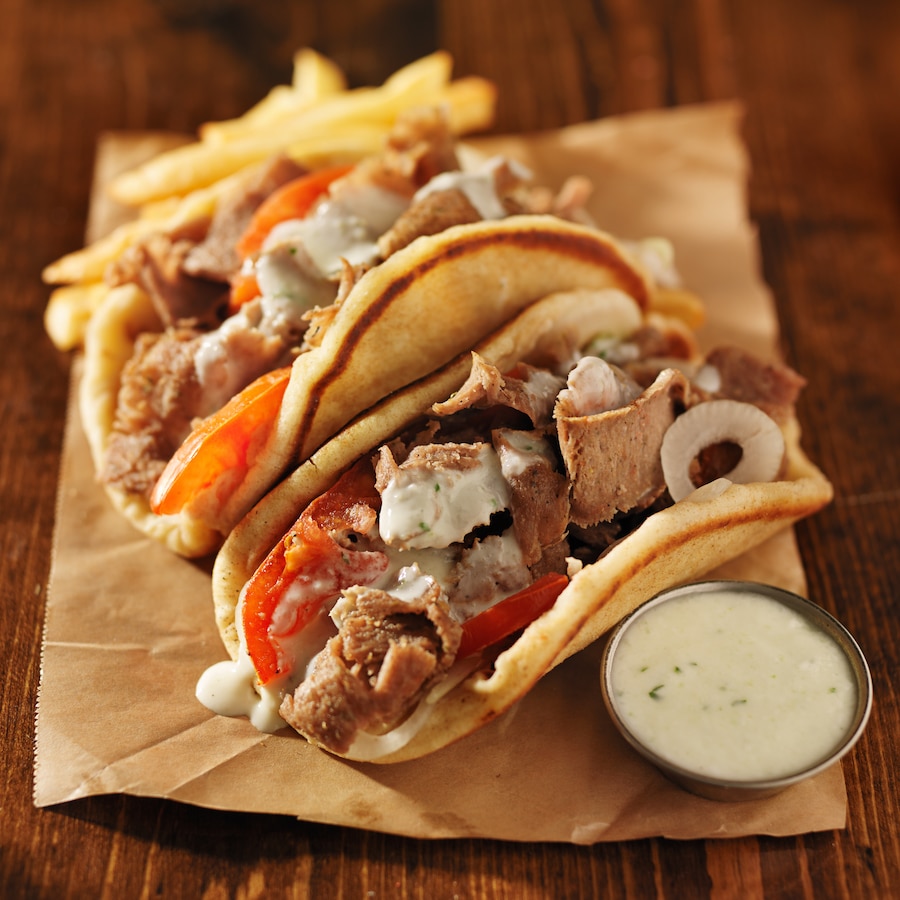 What is the most popular street food in Greece? 100% gyros.
This is by far the most popular type of street food across the whole of the country, not just in Athens. A thick layer of flatbread is covered in tzatziki (a garlic and yogurt dip) and covered in meat (often pork or chicken). Plenty of fresh salad and delicious tomatoes top the meat before the whole thing is rolled and served for you to relish.
Loukoumades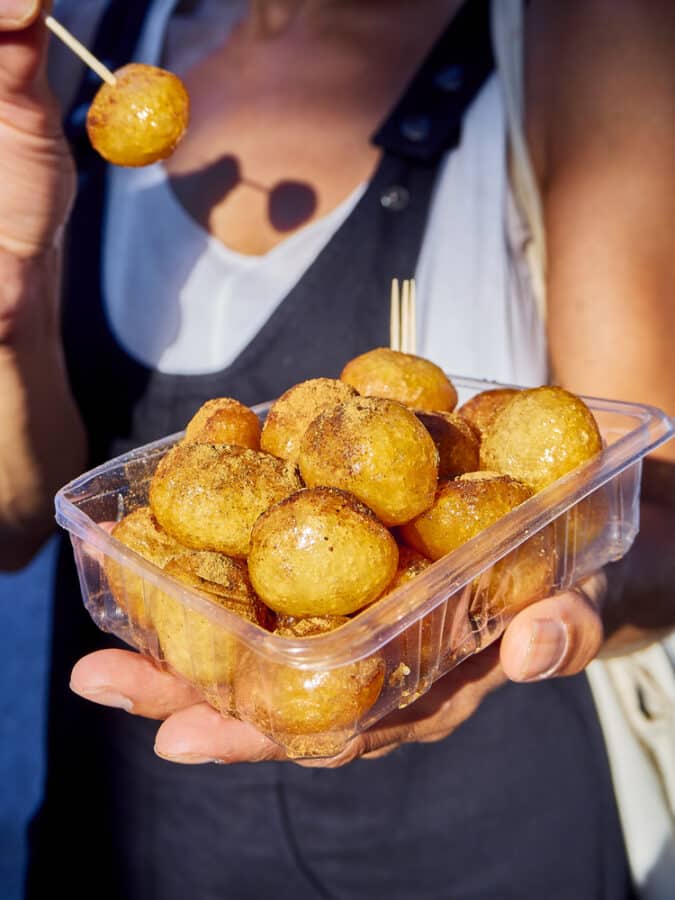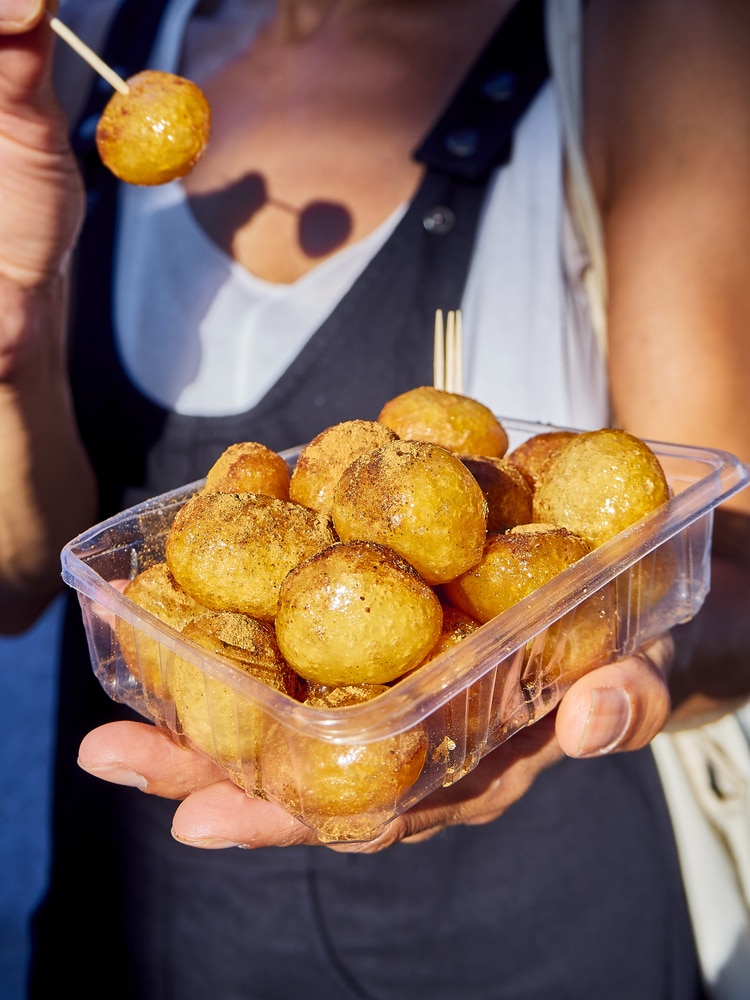 If you're looking for a sweet treat on the go, this is for you. These are small balls of dough that have been broiled in oil, sprinkled with walnuts and cinnamon, and then served. They're also often available with Nutella, but they're pretty sweet on their own.
Koulouri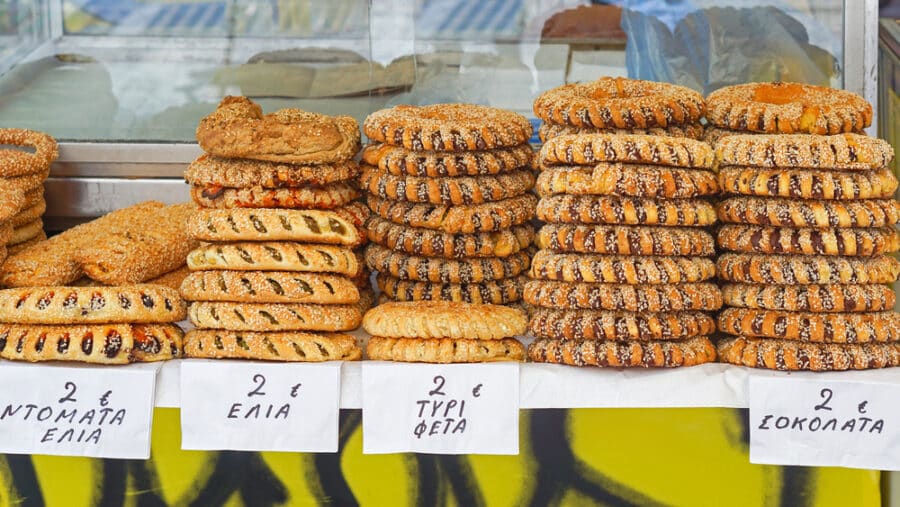 Often served at breakfast but available all day long, koulouri is a round bread ring topped with sesame seeds. The outside is crispy, but the inside is soft and fluffy. You can eat it as it is, or you can eat it with cheese or even chocolate spread.
Bougatsa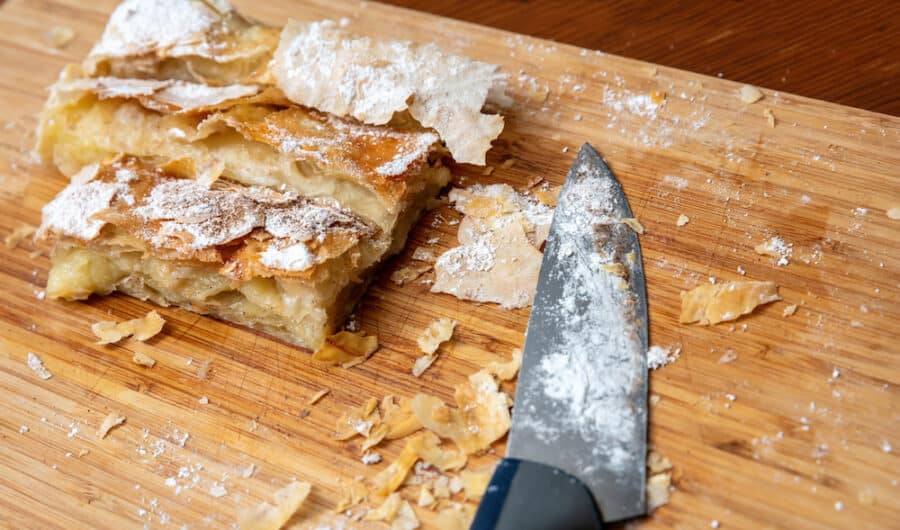 Greek pies are often devoured at breakfast, but grab this whenever you're hungry. Bougatsa is a pie made of phyllo and filled with custard for a sweet option and either cheese or minced meat for a savory option.
Tiropita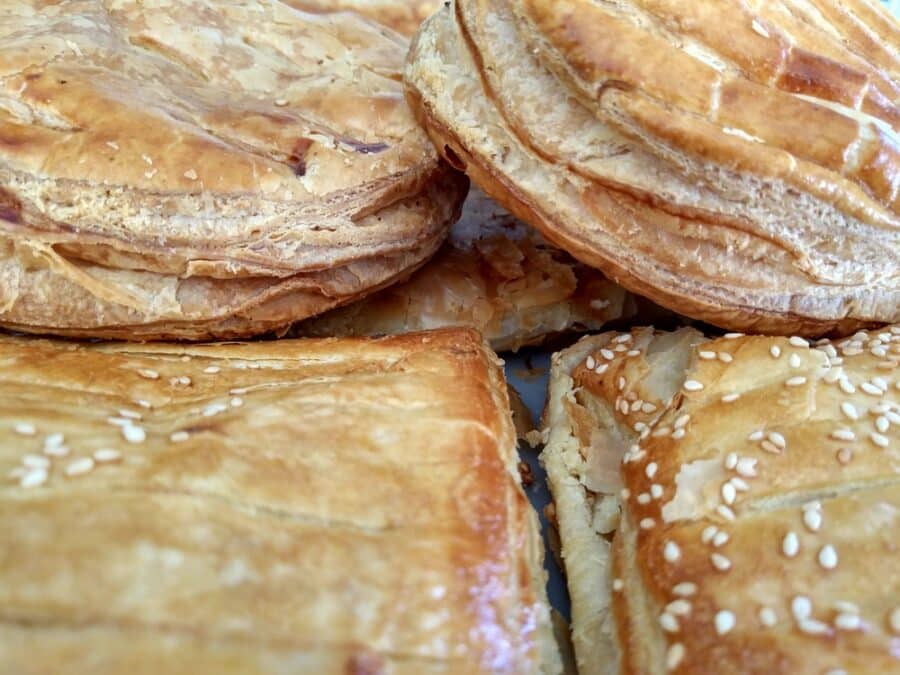 Another popular pie in Greece, Tiropita, is filled with cheese and the outside is phyllo pastry and olive oil topping. You can either eat tiropita at breakfast or as a snack grabbed throughout the day.
Spanakopita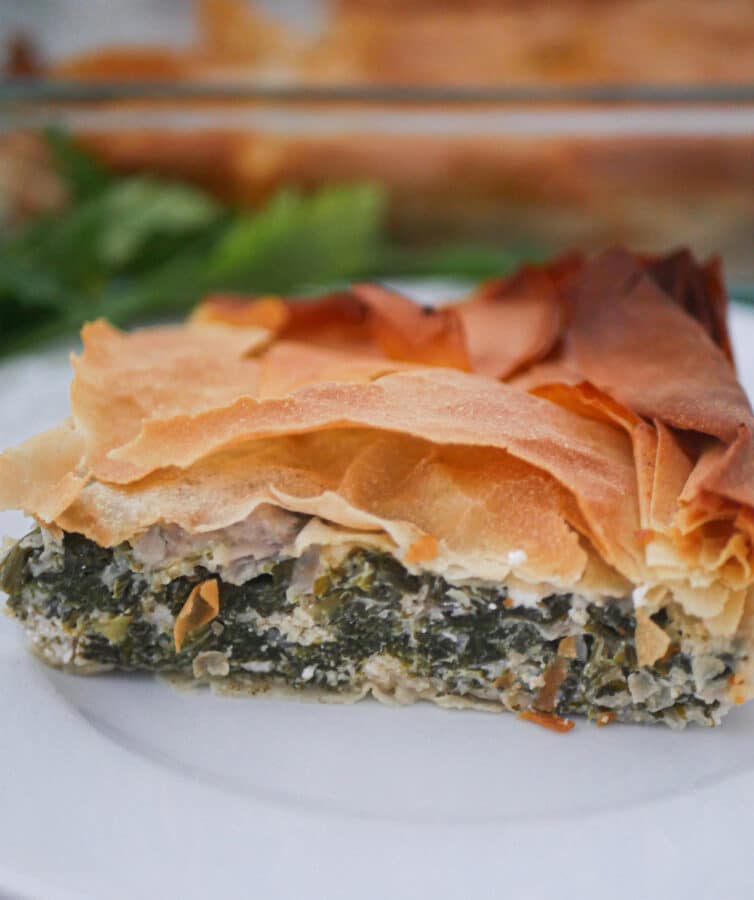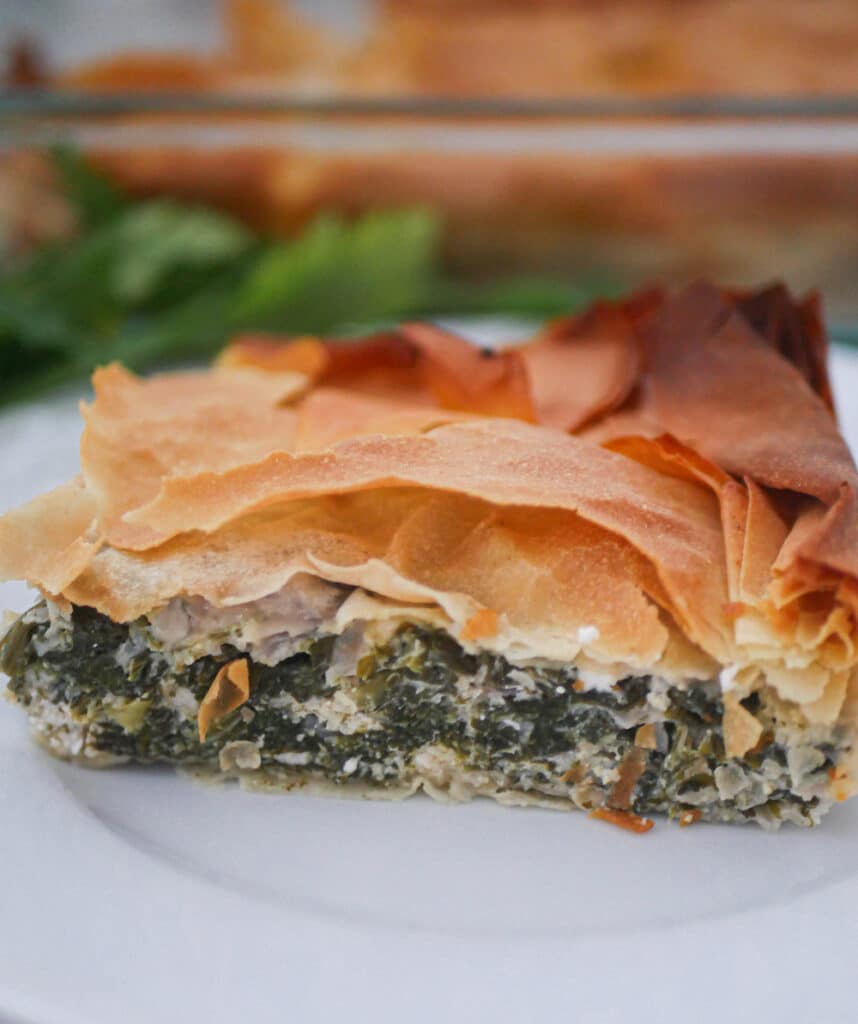 Spanakopita is a traditional dish made with phyllo dough filled with spinach and feta cheese. I. The pastry is crunchy and moist at the same time. You can find spanakopita on street food carts or in bakeries.
It's usually served as a snack or appetizer, but we say go ahead and enjoy it as a meal. The best part about spanakopita is that it's portable, so you can appreciate it on the go. If you're lucky enough to find yourself in Athens, be sure to try this iconic street food. You won't be disappointed!
Falafel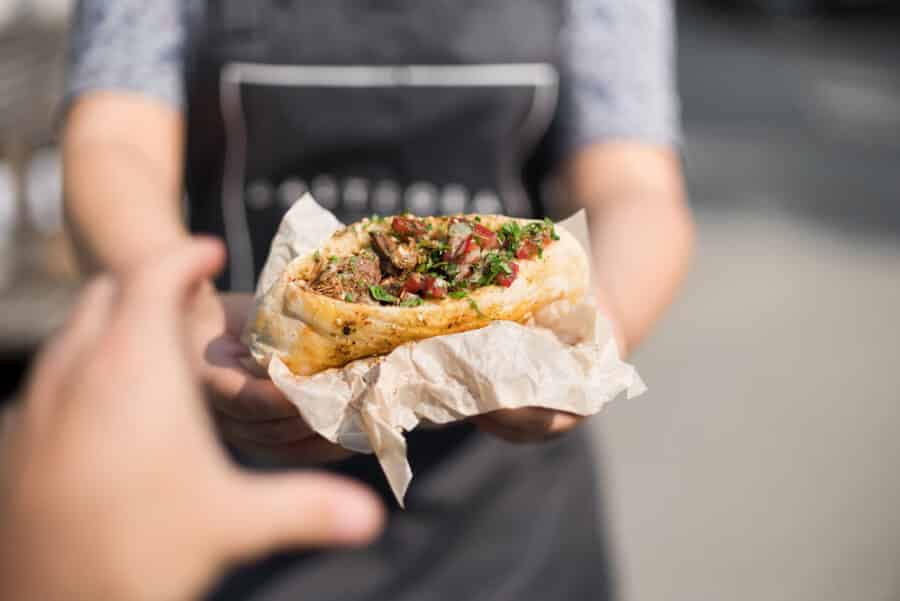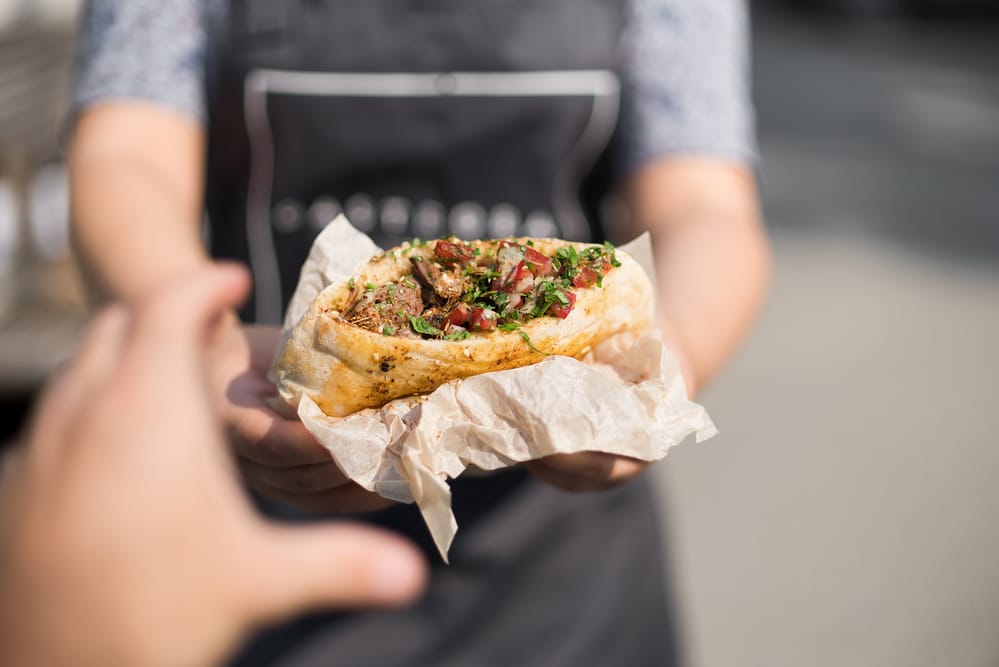 While not exclusively Greek, you'll find falafel sold as street food all over Athens. These little fried balls of goodness are usually made with chickpeas or fava beans, and they're served up with a variety of dipping sauces. Whether you like them spicy or sweet, there's a sauce for everyone.
You can find them served up in all kinds of ways; my favorite is in a roll with salad; this way, they make a great meal on the go. So next time you're in Athens, be sure to try some falafel!
TRAVEL COMPANIES WE USE AND TRUST
How Much Does Athens Street Food Cost
It really depends on what you have as to how much it's going to cost you, but overall, you can grab street food for well under 10 Euros for two people. If you opt for any of the Greek pies, you're looking at around 2 Euros for one slice. Souvlaki is usually around 3.5 Euros for one, with a bottle of water from a vending machine to go along with it costing around 0.50 Euros.
You can certainly eat very well by sticking to street food, and it won't cost you anywhere near what it would if you went to restaurants for every single meal. By tucking into street food during the day, you can probably feel less guilty about splurging on a fancy meal in the evening.
Best Spots For Street Food In Athens
You'll find street food literally everywhere, but there are some particular spots that are famous.
Kostas: Not far from Syntagma, you'll find Kostas, a small street food vendor that has been open since 1950. This vendor is famous for souvlaki, and it's often hailed as one of the best
Ariston: Another vendor close to Syntagma Square, Ariston is one of the best places for any type of Greek pie, and there is a huge amount on offer – around 120 types! Kourou, a cheese pie, is said to be amazing from here
To Koulouri Tou Psyri: Head to the quiet neighborhood of Psyri, and you'll find the best koulouri around. This small bakery is famous for the freshest and most delicious bakes, and it's been open since 1960
Fallafellas: Yes, the name is fun, but it's also the best place for falafel. Located close to Monastiraki Square, you'll find a huge menu and plenty of choices. Lines are often long, but it's worth the wait
Feyrouz: This spot might be small, but it's super-famous the world over. Located between Karori and Aiolou, the lady who runs Feyrouz is one of the best for savory street eats, such as small pizzas and flatbreads called lachamtzoun
In Athens, there's a street food scene that's not to be missed; enjoy!