We may earn commission from affiliate links →
How To Get From Athens To Delphi (& Delphi To Athens)
When you think of Greece, you usually think of two things – history and beaches. Both are correct, but you might be surprised at how many historical sites this country is home to!
If ancient history is what you're after, Athens has to be your first port of call. This is the home of Ancient Greece, and its center point is undoubtedly the Acropolis, sitting on top of a high hill, overlooking daily, modern life. However, that's not the only historical spot to visit. You should definitely head to the Parthenon temple and the Acropolis Museum and spend some time in the National Archaeological Museum – a full day is needed here!
But it's also important to remember that Athens isn't the only historical spot. Have you ever heard of Delphi? This is an ancient town around 161km from the capital and is home to history with a capital H. This is the spot that the Ancient Greeks considered the world's center – Zeus set free two eagles, one flying from the east and another from the west, and they both flew to the same spot – Delphi. As such, it was considered the center of the world. The exact location is the Temple of Apollo.
There is a huge amount of Greek mythology to learn about Delphi, but this UNESCO World Heritage Site is brimming with extremely well-preserved ruins to explore.
So, how do you get to see all of this in one trip?
The good news is that at just 161km, you can easily get there and back in one day if you set off early enough. Of course, staying over would give you more time to enjoy the sites, but if that's not possible, an early start will allow you to see everything you need to see.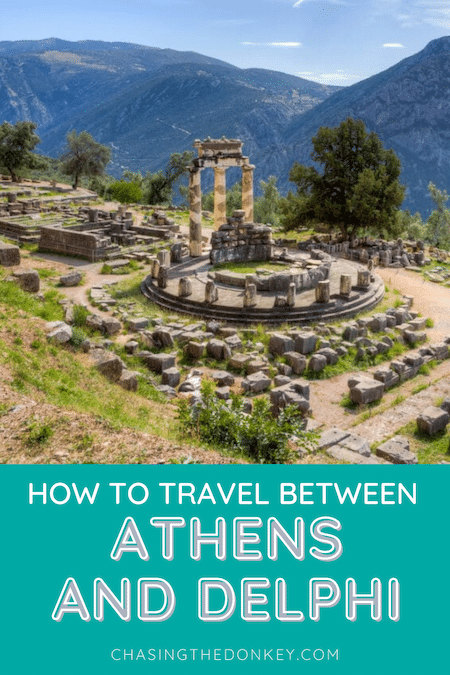 How To Get To Delphi From Athens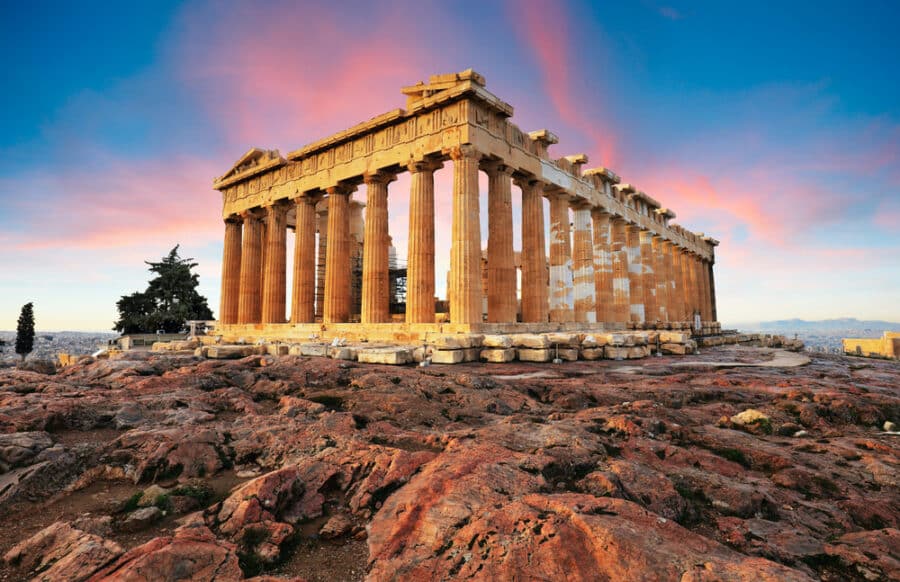 There are two options when traveling between Athens and Delphi and back again. There is no train station at Delphi, and the nearest is around one hour away, at Amfikleia. In theory, you could travel there and take a taxi, which is about 58km from Delphi, but it would be costly, and it's far easier to either drive or take the bus.
Athens To Delphi Bus
The bus from Athens to Delphi takes 3 hours, depending on traffic, and runs around 5-6 times daily. The service is operated by KTEL, the leading bus company throughout Greece. You can purchase your tickets online or head to the main bus station in central Athens to purchase your ticket on the day. You will find that services are busy during the high summer months, so it's best to pre-book ahead of time if possible.
You can also pay on the day to the driver, but again, you may be disappointed if the service is busy. If you plan on doing this, make sure you have the correct change on hand.
The bus leaves from Liosion KTEL station B, which is around 10 minutes on foot from Agio Nikolaos in the northern section of the city. You can also get there by taking the green line on the Metro.
The journey is smooth and stops around halfway for a toilet break.
How To Get From Athens To Delphi By Car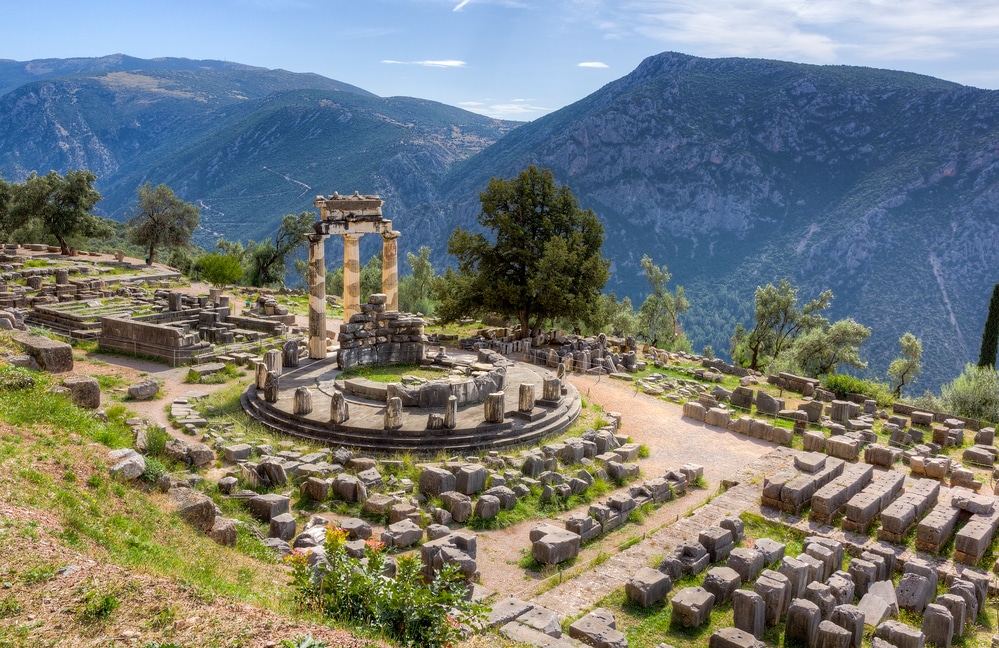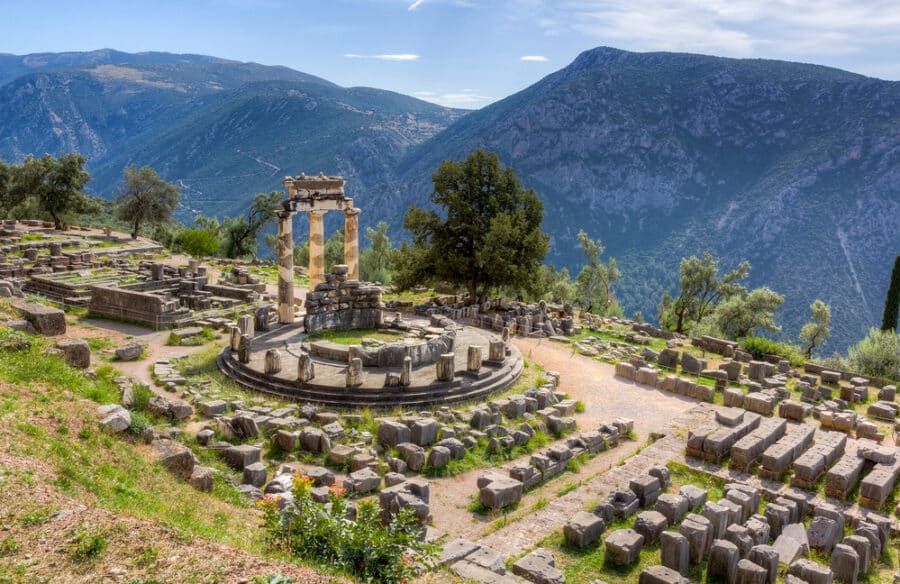 The other option is to hire a car and drive from Athens to Delphi. This means you can take your time and leave whenever you want to. The drive is around 2 hours 15 minutes, depending upon traffic, and covers 185km. You must take the E75 road and switch to the EO48 directly to Delphi.
If you're hiring a car this way, remember to have your passport, insurance papers, driving license (all parts), and International driving license with you at all times.


Athens To Delphi Tour Options
If you want someone to take care of your travel bookings, then one great way to travel to Delphi from Athens – or anywhere, really – is to book an Athens-Delphi tour with a guide.
Delphi To Athens Travel Info
When traveling back to Athens from Delphi, you reverse the information above. The bus from Delphi back to Athens leaves thrice daily, and you can pre-book your ticket to ensure you get a seat; otherwise, you will need to wait until the next day.
Now that you know how to get to Delphi from Athens, we hope you enjoy your trip.
Share