Fun And Interesting Things To Do In Greece With Kids
When moms start doing research when it's time to plan the next family holiday and come across titles like ours, the first thing they may be wondering is why they should take their children to Greece.
Well, as an attempt to give you an answer, it's only fair that the first thing you should know is that Greece is one of the most family-friendly destinations in the world. Really! It is! As a matter of fact, there are few countries as perfect for a family holiday than Greece. (Other favorites of ours are Croatia and Slovenia).
The country manages to combine many key features that attract families from all over the world year after year, coming to Greece to enjoy a relaxing and pleasant family vacation in Greece that's also fun and entertaining for every member of the family. A trip in which both kids and parents can enjoy something especially for each one of them.
Greece features excellent weather conditions, mild temperatures, and sunny days for a very long period during the year. The holiday season in some of the Greek Islands can last five whole months, going from May until October.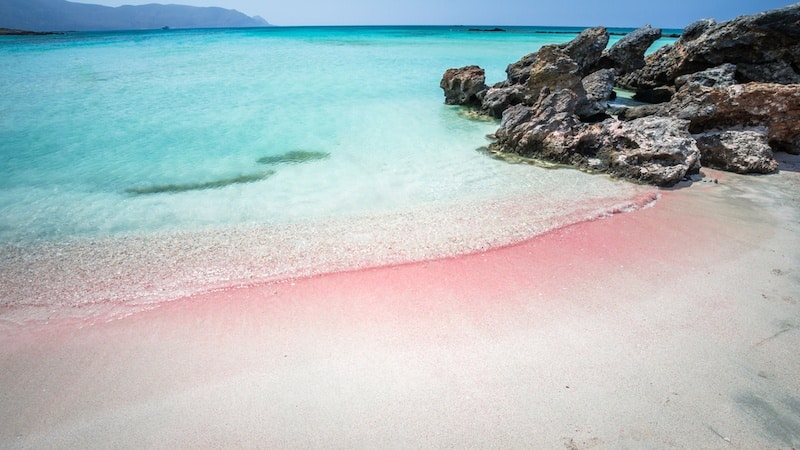 Add to that the unique beaches of the country. Stunning shores with crystal clear and clean waters, suitable for any taste, since they can be sandy beaches or beaches with small pebbles and unique submarine landscapes that small snorkelers love to explore.
Moreover, and for mom's joy, kids will be able to indulge in one of the world's healthiest diets, the Mediterranean diet. Loads of fresh fruit and seasonal vegetables, fish, meat, and delicious cheeses, plenty of cereals, plus super-healthy extra virgin olive oil. Don't forget to add these popular Greek dishes to your family's must-try list!
But that's not everything! Greece has an incredible history and culture, too. There are museums, interactive experiences, and archaeological sites every step you take. Some of these spots have special activities for kids for them to learn and have a good time. Proving that history doesn't have to be boring at all!
When it comes to outdoor activities, it's not only just about going to the beach. The country features a huge mountainous landscape, perfect for outdoor excursions, hiking, trekking, and more. Horse-riding, canoeing, and kayaking are just some of the things you can experience on family holidays to Greece.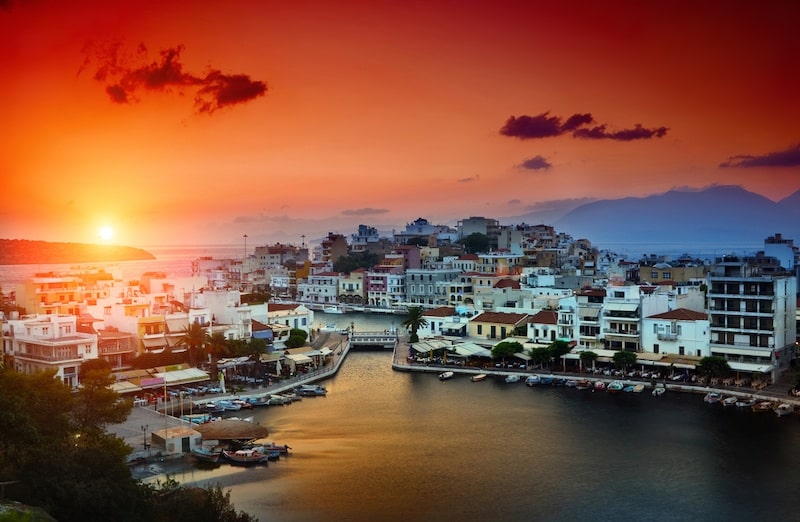 As well as other sports and open-air activities. Being in close contact with nature can be something that kids will enjoy and treasure as an after-holiday memory for a very long time.
There you go, these are some of the most surprising reasons why Greece is a perfect holiday destination for families. Now, let's dive into some of Greece's best things to offer for families with small and not-so-small children. We'll talk about everything from the best places to visit in Greece with kids to fun activities in Greece for families.
Family Trip To Greece With Kids Guide
There are several regions in Greece that are nothing but the ideal destination for a superb family holiday. Places that offer activities specifically for children. Here you will find some of the top family destinations in Greece. Feel free to leave your comment down below if there's someplace we're missing!
The Capital, Athens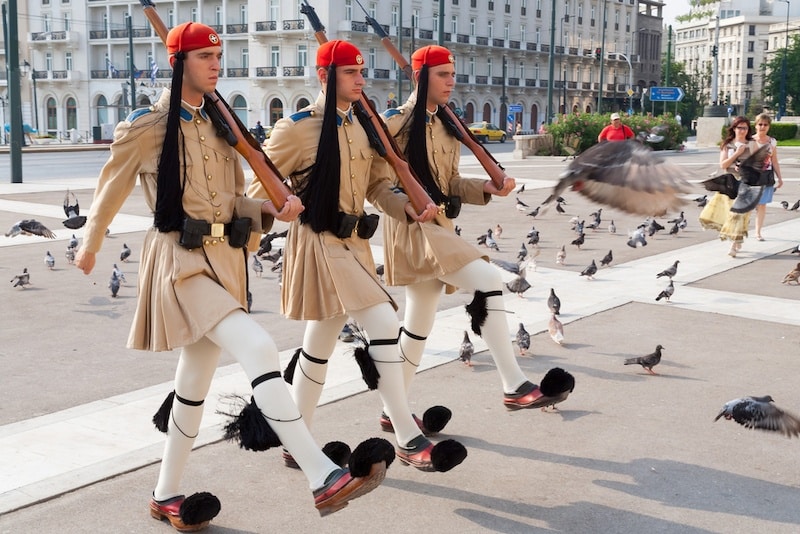 Athens is one of those capitals that families love. Kids are enthusiastic about getting to know the places where the Greek Gods of their favorite myths dwelled and lived the most unique adventures.
Climbing the rock of the Acropolis to pay a look at the Parthenon and so many other temples is real fun. If you manage to book a tour especially for children, which also tells them the history of Greece through legend and mythology, children will undoubtedly have the time of their lives.
One more thing you could do to make your holiday perfect in the capital is to book a guided tour of the Acropolis Museum. They not only propose dedicated activities for kids, but they also host a fantastic Lego reproduction of the Acropolis that children adore exploring.
Not enough? Walk with your kids to Syntagma Square. Here kids can enjoy the solemn moment of the guard's change in the Greek parliament and discover the fantastic uniforms of the evzones (the presidential guard soldiers) and their remarkable skills marching with weighty shoes! Kids love to wait in line for their turn to take a picture next to the soldiers, don't miss it!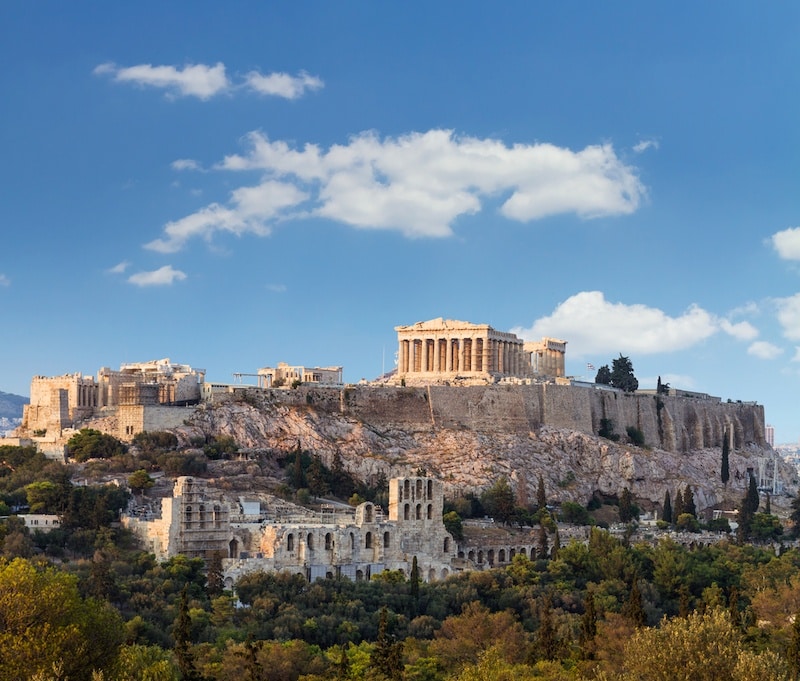 Finally, one fantastic place for families to visit is hidden in the capital's center; among the forgotten alleys of the quarter of Psirri lies one of the most incredible tea houses ever, The Little Kook.
The Little Kook is a fantastic place where fantasy is keen—decorated like a pretty fairy tale in the middle of town, where Alice in Wonderland can even be at the door to welcome you. Inside this small café, kids can taste the most delicious cakes, pastries, and crepes surrounded by a unique wonderland atmosphere hard to find anywhere else.
All of this makes Athens one of the best places to visit in Greece with family.
The Cycladic Islands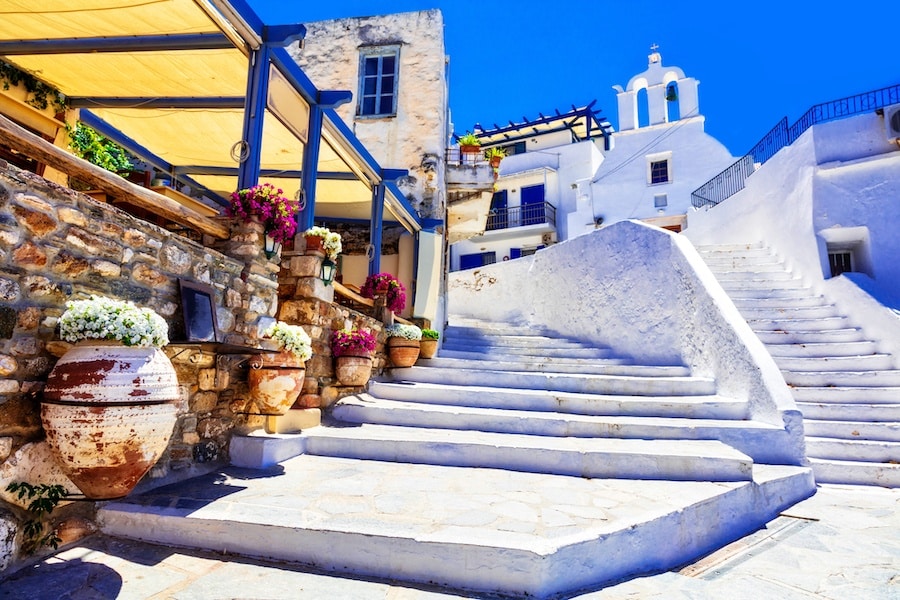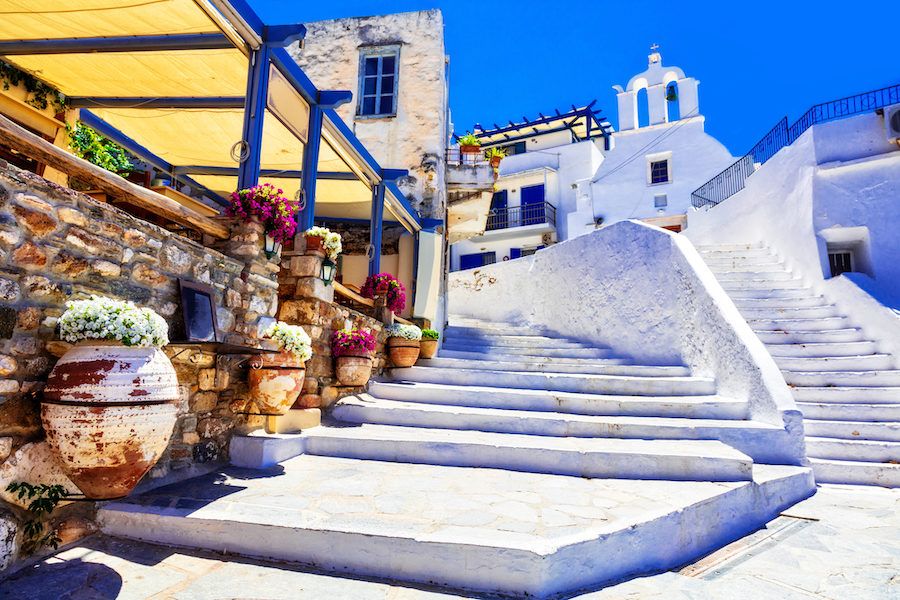 Who said that the whitewashed landscape of Mykonos and Santorini was only for those on a romantic holiday or honeymoon? That's not true at all!
The Cycladic Islands are arguably the best place to go in Greece with kids. Some of them have amazing beaches; others have unique landscapes; others have idyllic views that also kids can enjoy and explore.
If you're looking for great beaches and beautiful sights, Mykonos can be a fantastic place for kids. The island has gorgeous shores for children, some of them really safe and quiet. In Mykonos, kids can also explore the windmills or visit the museums of the chora, the old town.
From Mykonos, families can take a day trip to the archaeological site of Delos. No kid overlooks the fact that they are visiting an archaeological site the size of an island!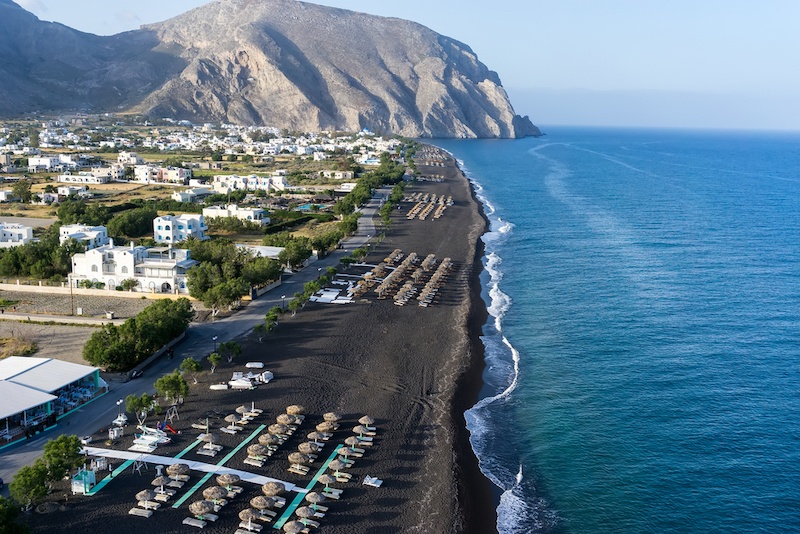 Kids interested in volcanoes will find their piece of cake in Santorini. Home to some spectacular volcanic beaches, with black sand or red sand, kids in Santorini love to explore the archaeological site of Akrotiri, where they can observe how the ancient civilization that lived and prospered in the Aegean would live thousands of years ago.
Naxos and Paros are two magnificent islands to visit, definitely among the best Greek islands for families. They boast immaculate and safe beaches, where it's also possible to play different water sports.
There are mountain villages to explore and delicious Greek dishes to try. Moreover, Paros is home to a unique butterfly park where kids can enjoy a day in the open, surrounded by spectacular nature and thousands of individual, colorful butterflies.
Crete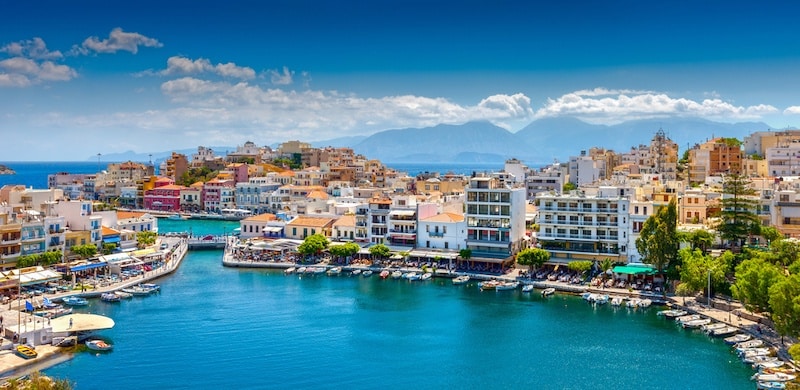 The island of Crete is one of the perfect destinations for family holidays; it's indeed so big that it has it all for kids to enjoy! On Crete, kids can explore fantastic archaeological sites, such as the Minoan Palace of Knossos, where the legend tells us that the mythical Minotaur lived inside a Labyrinth. You can visit the place on your own or discover one of the many tours geared primarily for children.
Kids can also enjoy other archaeological sites such as Faistos or Zakros, but also more modern historic buildings, such as the different Venetian fortresses scattered along the main cities of the island.
On Crete, kids can also enjoy unique museums, theme parks, aqua parks, a unique aquarium, and endless outdoor activities, including hiking gorges, climbing mountains, and kayaking in stunning streams. Besides, some of Greece's most fantastic beaches can be found on this paradisiac island… which also serves remarkable tasty food. So, if you're looking for the best beach in Greece for family holidays, chances are you'll find your perfect sandy hangout in Crete!
Mainland Greece: The North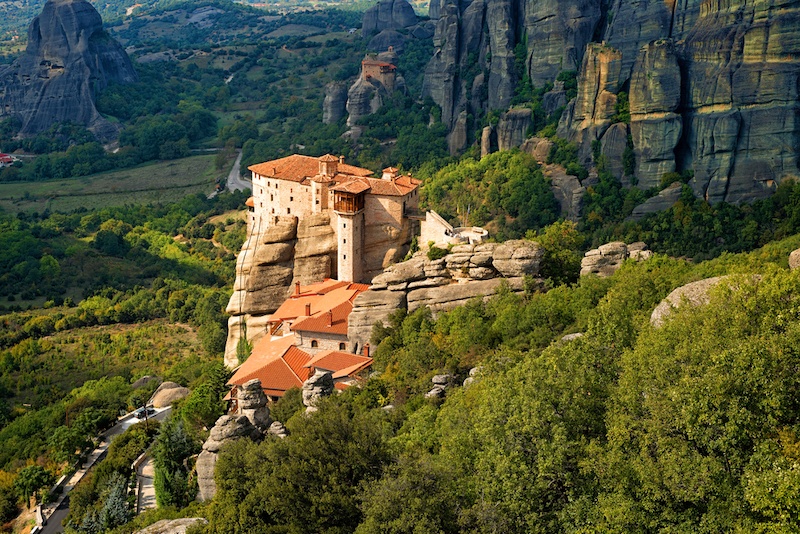 There are great places for a family holiday in mainland Greece. For instance, if you head north, all the family will be able to discover the impressive and essential centers where the ancient Greek civilization flourished hundreds of years ago.
Book a tour to discover the Sanctuary of Delphi, or even a train ride and visit the unique monasteries of Meteora, which seem to be standing in the middle air, on top of unique rock formations.
The Castles Of The Peloponnese
The region of the Peloponnese has loads of interesting sights for everyone in the family. It was the most important center of the Mycenaean civilization, but there are also unique Byzantine and Venetian castles and walled cities. All of them in unique locations, and some with spectacular views of the sea.
Besides, the Peloponnese beaches are pristine and beautiful, ideal for small kids and their families.
For children longing close contact with nature, the area offers hikes, bike tours, and exploration excursions. Besides, the Peloponnese excels with its agrotourism offer as well, so why not book a stay on a farm to learn more about the local traditions?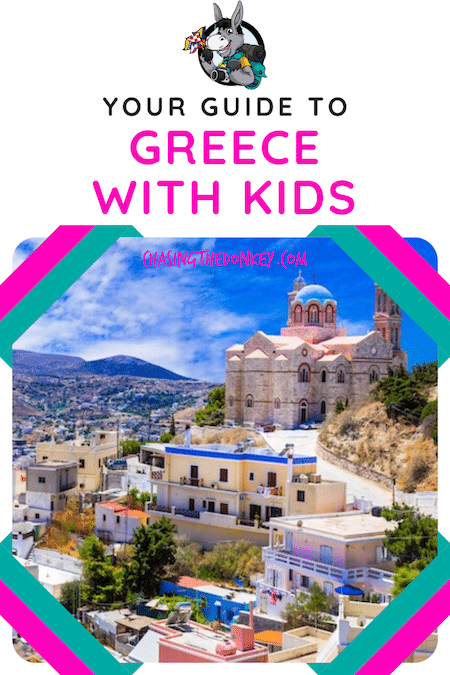 Activities For Kids In Greece
Outdoor Sports And Activities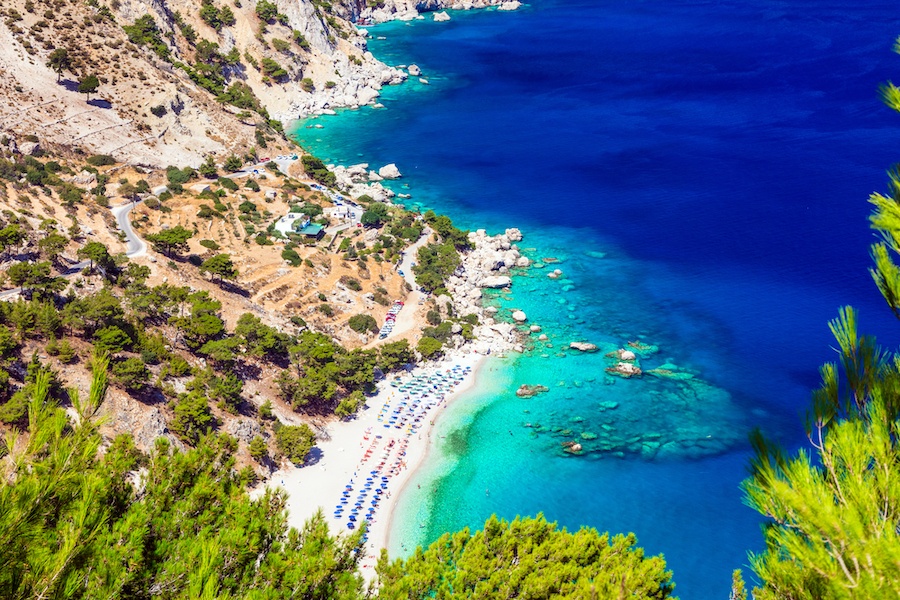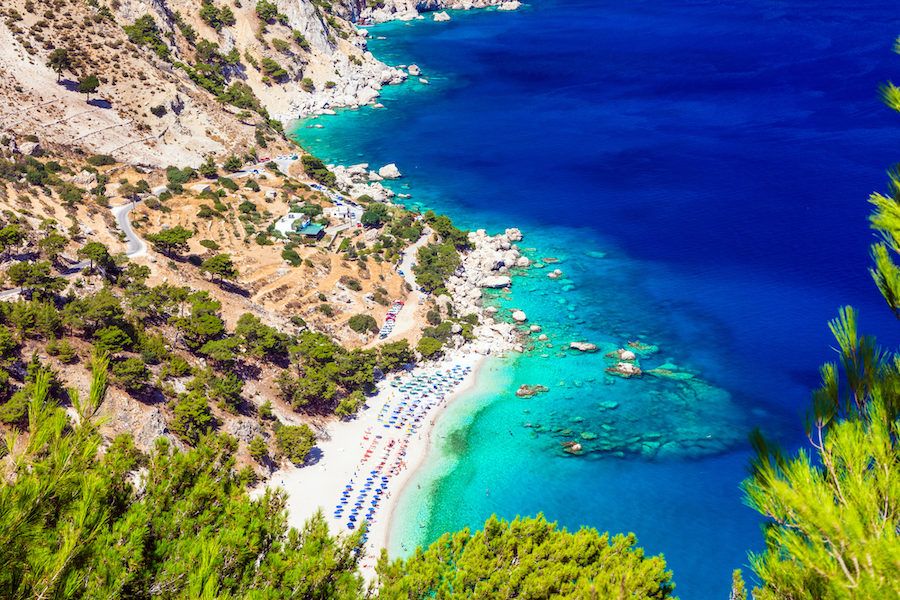 Kids can enjoy a fantastic time on the beaches of Greece. On many of them, there are special activities for kids to practice water sports. These include immersions, snorkeling, sailing, kayaking, and boat trips too. But the list goes on! You can partake in fun water sports like water-skiing, surfing, windsurfing, and kitesurfing on the best family Greek islands we mentioned above.
But, as we mentioned before, not everything is going to the beach. Those who love mountain landscapes will find their piece of cake in the mountains of Greece. But also, the valleys offer unique hiking experiences and bike rides.
Food And Crafts
There are several activities for all the family that don't have to be related to history or sports. In Greece, kids can participate in cooking lessons, pottery classes, and different workshops too.
Archaeological Sites And Museums
When a visit to these sites is done the right way, not only kids enjoy it, but all the family as well. There are special tours and activities thought to provide engaging experiences that allow kids to learn and have a fun time.
Get Around Greece With Ease
Type in your to and from destinations below to see what options are available. You can then book online if you're ready:
Share