Best Peloponnese Beaches, Greece
The Peloponnese region is located in the south of Greece. With more than 15000 square kilometers, it is no surprise that so many fantastic beaches are on offer. Now, let us show you the loveliest beaches in the Peloponnese.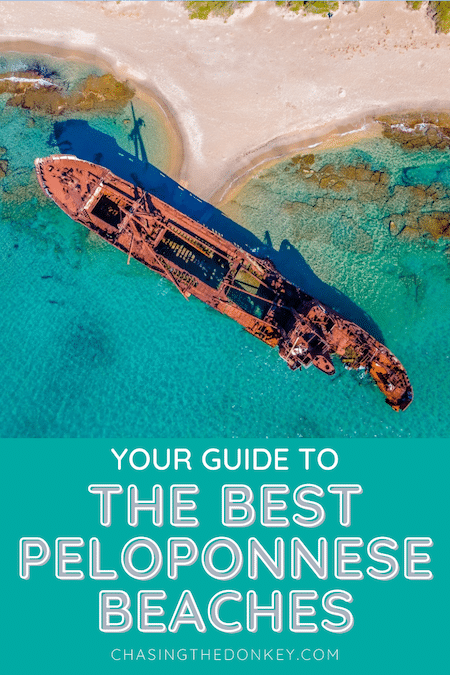 Simos Beach, Elafonisos Island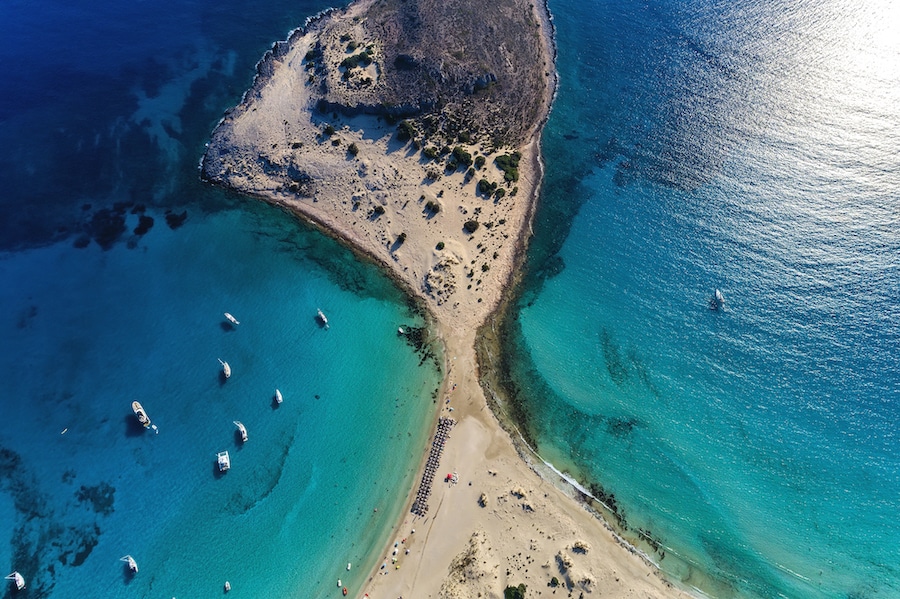 This Peloponnese beach is divided into two sandy bays, both lined with plenty of beach umbrellas that are available to rent to make your stay very comfortable. Just bring your cash with you; they do cost a pretty penny.
Nudists enjoy this beach, so think about that if you're coming here with the kids on tow.
Kalamata Beach, Messinia
Close by to hotels, lined with sunbeds and places to eat and drink, while here you can really make a day of it! This beach is a mix of sand and small pebbles and has everything you need, including sunbeds, umbrellas, toilets, and showers.
Not far from the beach in Kalamata, you can also find kids' play equipment, ATMs, and restaurants.
Karathona Beach, Nafplio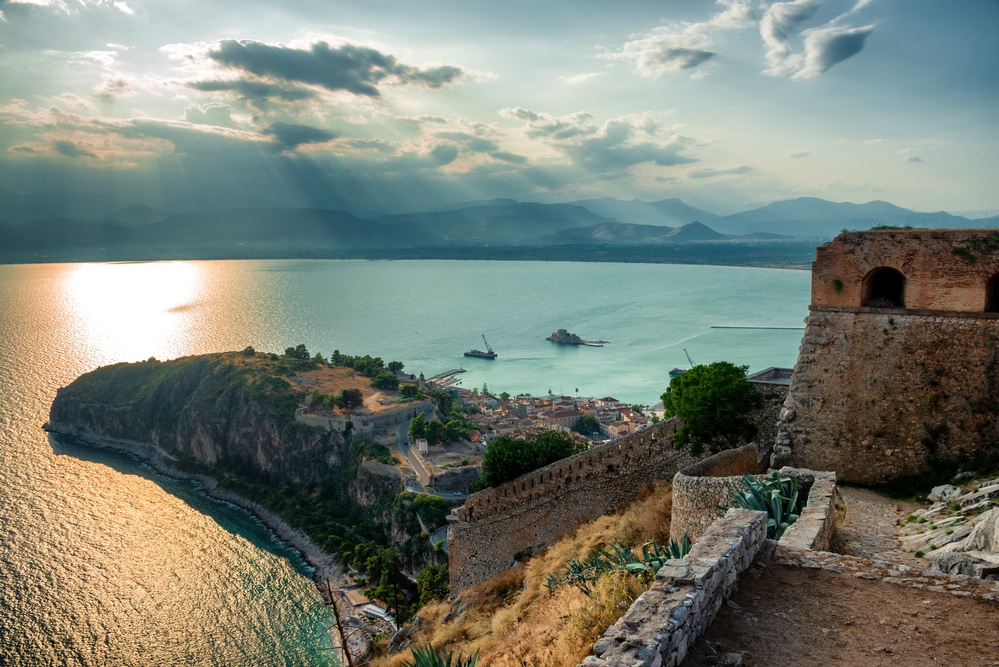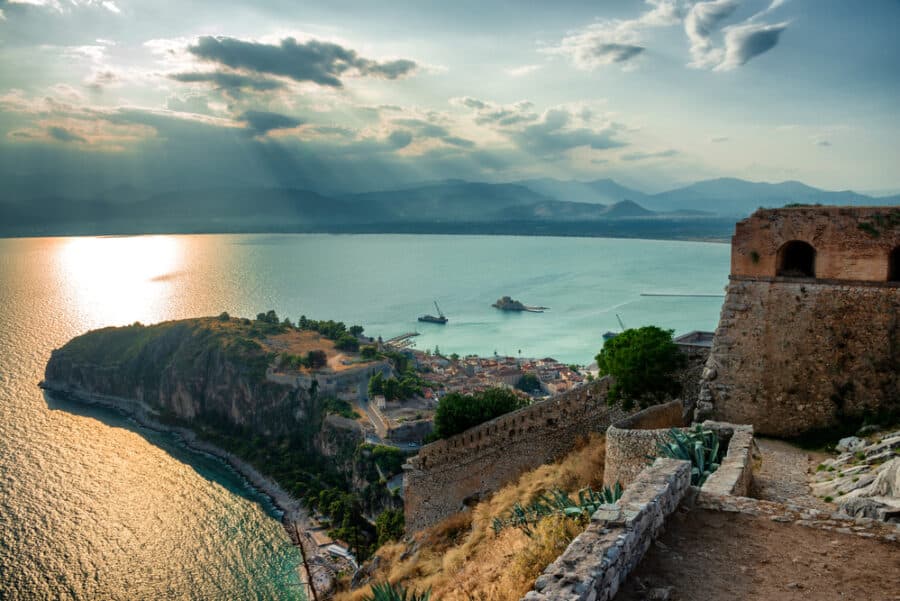 Blessed with views of the Palamidi Fortress and eucalyptus and palm, it is no surprise why this beach gets so busy.
Arvanitia Beach, Nafplio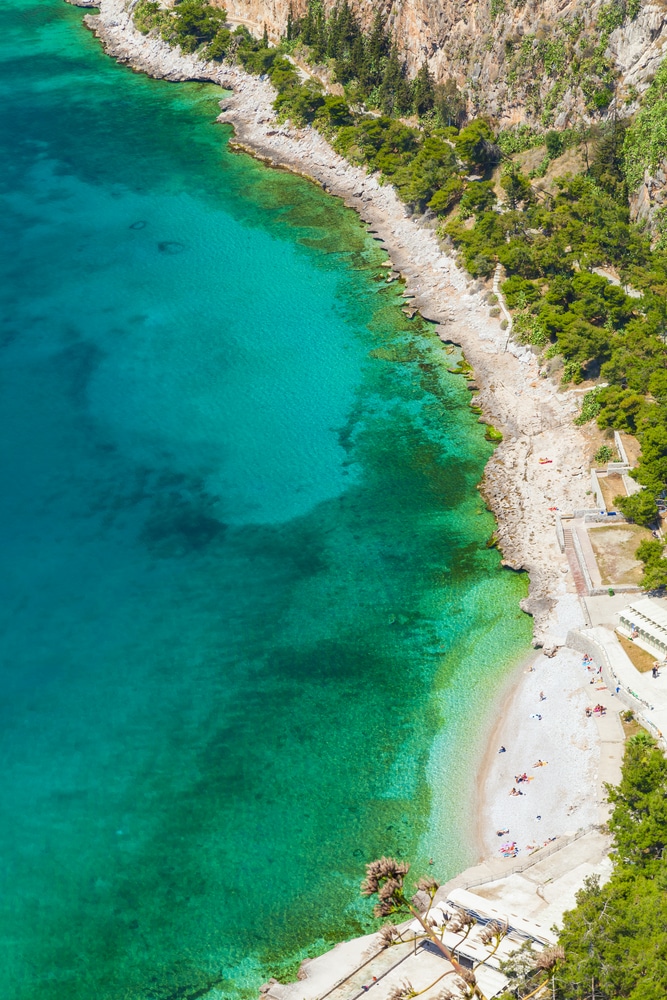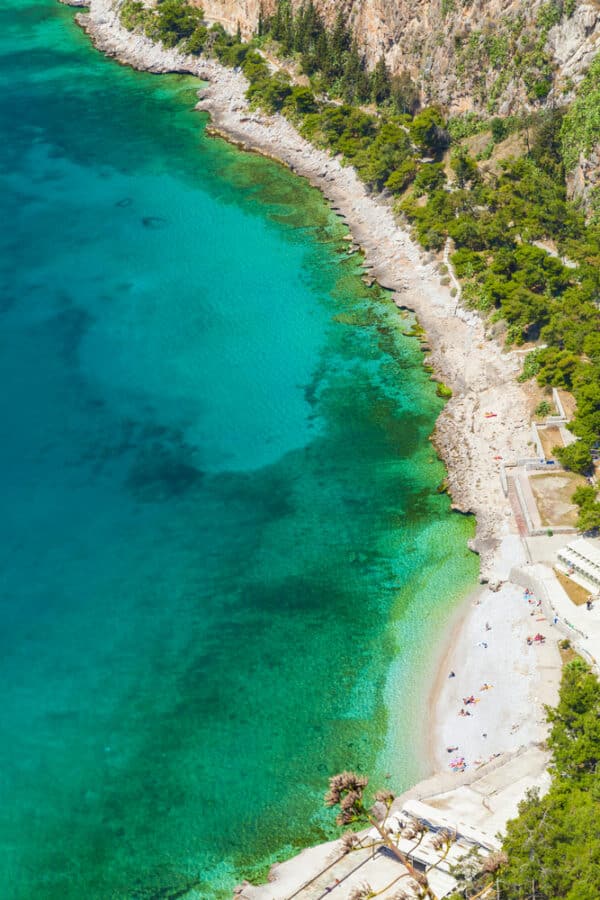 It is situated under the rock of Palamidi Castle; big pebbles and rocks line this shoreline. The beach has all you need, including coffee shops, beach loungers, umbrellas, toilets, and showers.
Voidokilia Beach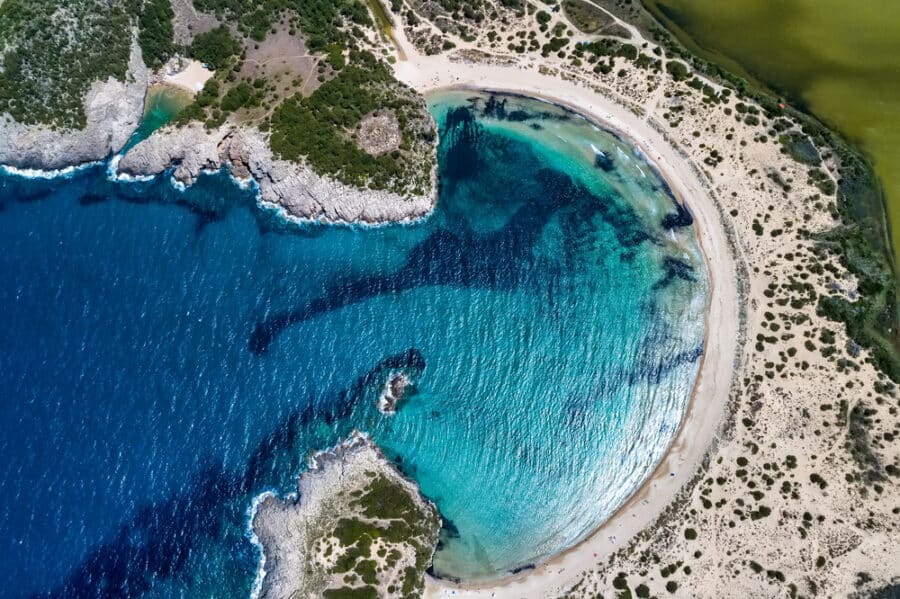 After the beach, wander over to the side of the beach is a protected ecological lagoon, home to birds and other animals of the Peloponnese.
The beach is formed by huge sand dunes, which create a horseshoe shape. The waters are blue, calm, and shallow, making them ideal for swimming as it's never genuinely wavy, thanks to the protection around the beach from high winds. The beach is sandy and ideal for children and adults alike.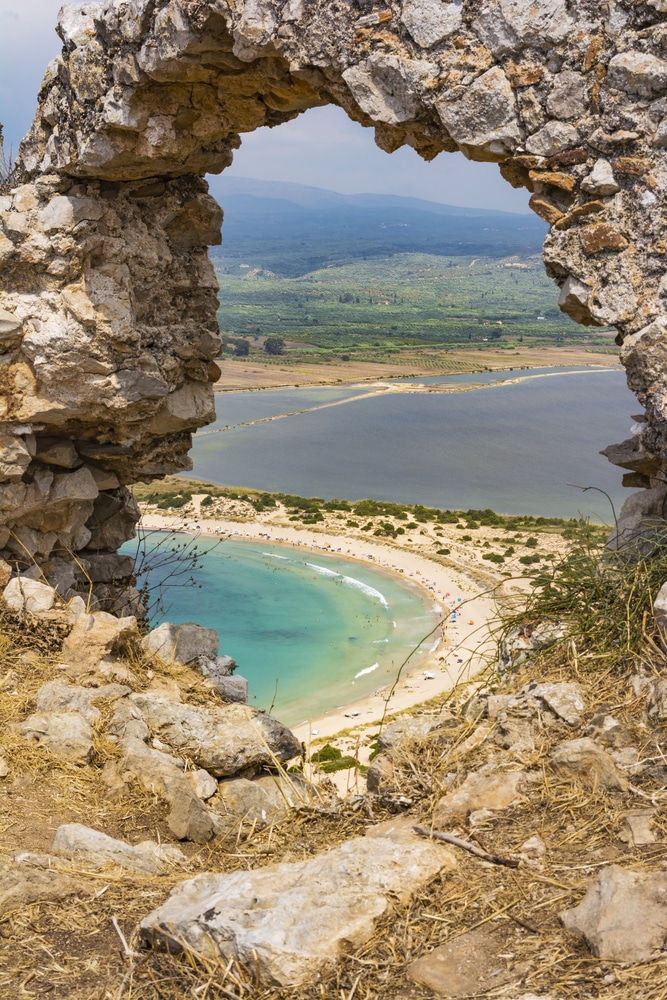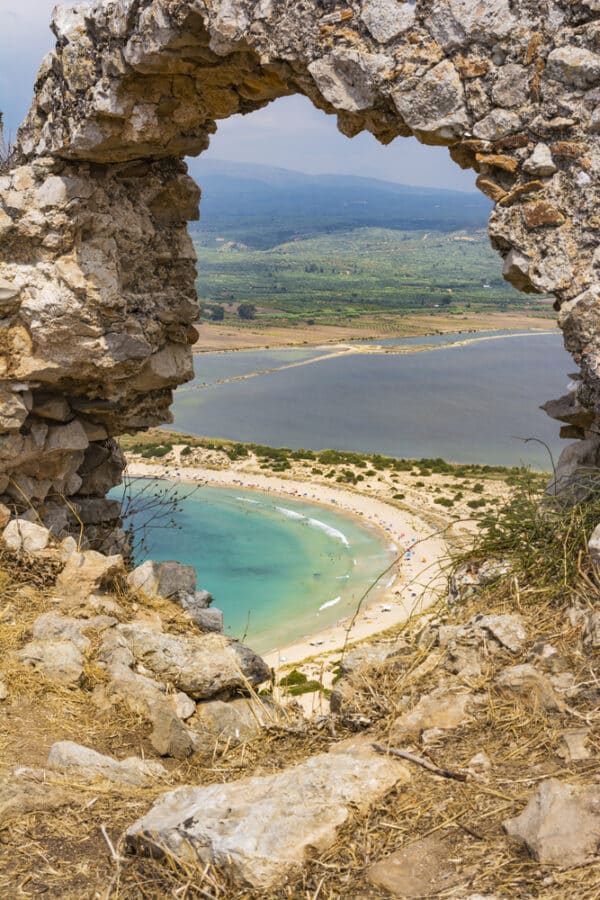 You can easily reach the beach by road and a short path, but there isn't any parking, so perhaps a taxi or excursion is the best option here. There are no cafes on the beach, so be sure to bring your own refreshments.
If you venture around the sand dunes, you'll find Gialova Lagoon, a habitat for countless species of birds.
Valtaki Beach, Gytheio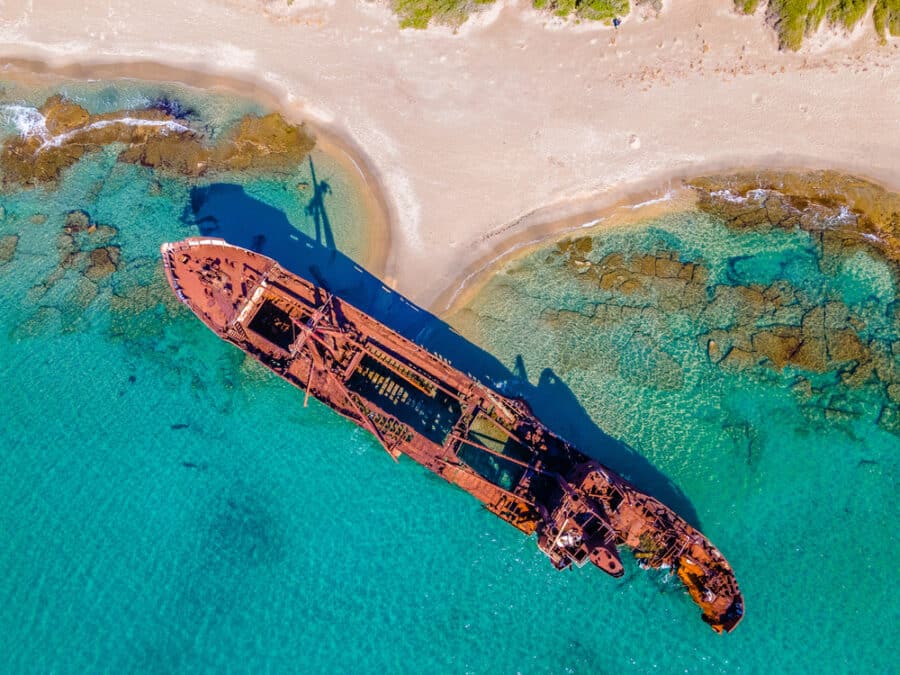 Who does not love a shipwreck? The very famous Dimitrios shipwreck has been here since the '80s. Once you have enjoyed your day at the beach, jump in the car (or leg it on foot) and enjoy a meal less than 1km away at the Gytheio city center.
Kyllini Beach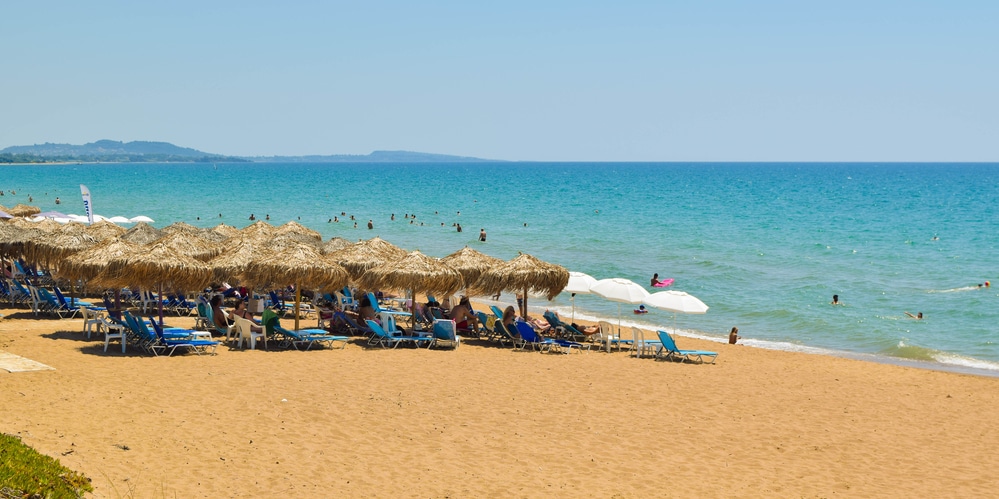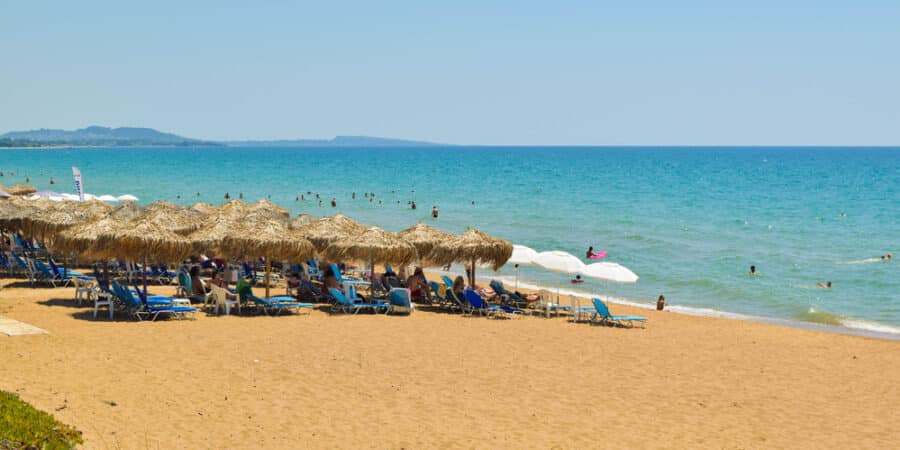 Kyllini Beach is five kilometers of sand and crystal clear water. Parts of the bach are lined with 5-star beach resorts, but families really love it thanks to the shallow waters and the fine sand.
Foneas Beach, Kardamili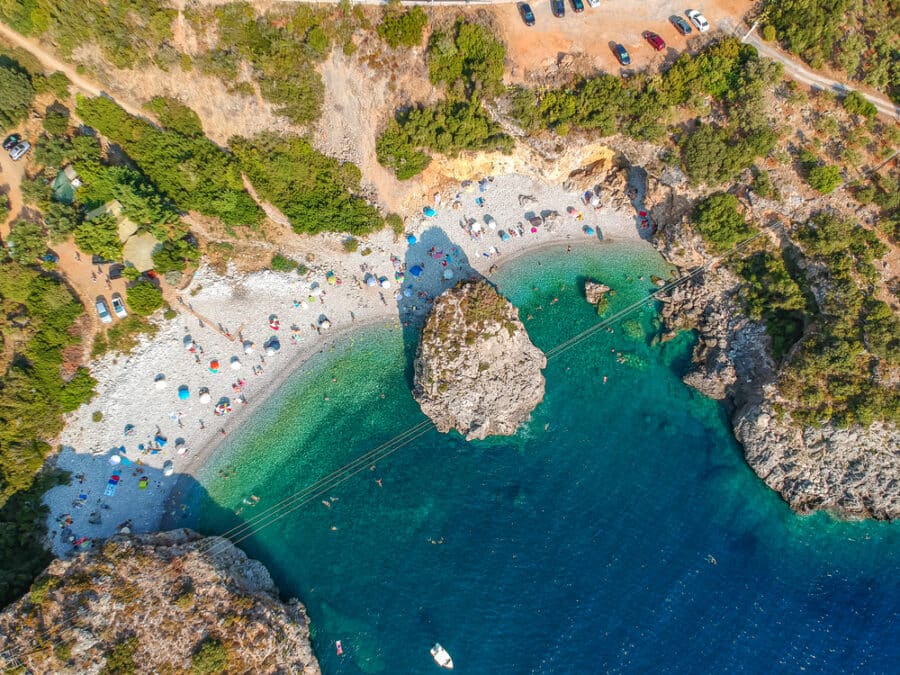 Small but mighty. With the beach stretching along just 100 meters in a horseshoe shape.
Foneas Beach is pretty secluded, but that's what gives it ultimate beauty. The cove is protected by the trees surrounding it, but it's also quite rocky, so be sure to take some beach shoes with you for extra comfort and protection. You can reach the beach by road and simply walk down a forest track to reach it.
The beach does have some facilities, including a cafe and shower, but it may be best to bring your own refreshments if you prefer a wide choice.
Because the beach is pretty wild, it's not the best for children as the rocks are quite large and can be slippery. However, it's a stunning beach for adults to spend the day. If you enjoy snorkeling, you'll find a great experience here too.
Kalogria Beach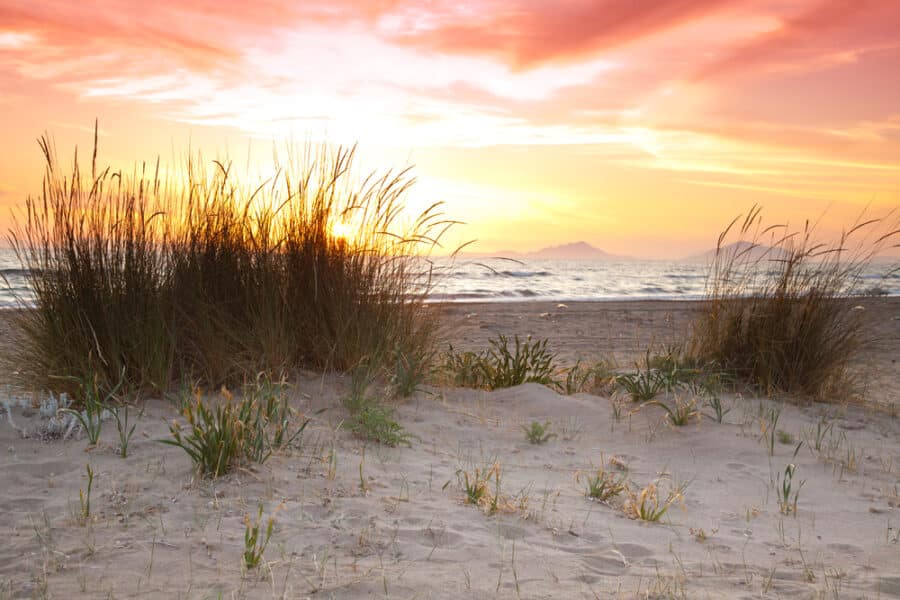 This sandy beach is around 500 meters long, and it's one of the most beautiful in the Penpenalease thanks to the color of the sea and shallow family-friendly waters!
Other Peloponnese Beaches You Will Enjoy
Alypa Beach
Lefki Beach
Mavrovouni Beach, Gytheio
Share