Privacy & disclaimers →
Ithaca Island, Greece – An Emerald Gem In The Ionian
Ithaca is a member of the Ionian island group and is best known as Ulysses' home island in Homer's Odyssey. It has tremendous natural beauty in addition to its mythological nature. Ithaca offers spectacular beaches with emerald waters and is covered in a lush green environment, just like its neighboring islands.
In our Ithaca travel guide, you can learn everything for your upcoming trip to Ithaca Island. Find out about the best hotels, famous sites, and excellent beaches.
How To Get To Ithaca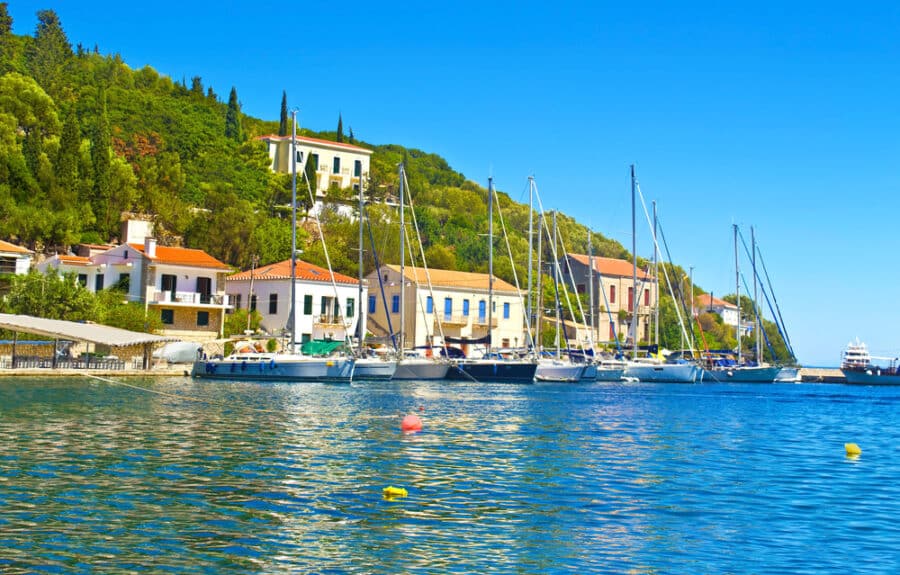 Let us find out how you can get to the island of Ithaca and how to explore this exciting island. But remember to read about your options for local transportation, so you can plan your trip to your hotel and conveniently see everything Ithaca has to offer!
Ferries To Ithaca
Despite the lack of direct boats from the port in Athens to Ithaca, Ithaca may be easily reached from Astakos, which is positioned on the western side of the Greek mainland in Aetoloacarnania, Kefalonia, and Lefkada. With a stopover in Poros port in Kefalonia, you can also go to Ithaca from the Peloponnese port of Killini.
There are routes from Killini, Kefalonia, and Astakos to Pisaetos port in Ithaca
Routes from Kefalonia and Lefkada are used to reach Frikies port in Ithaca
Routes from Kefalonia and Lefkada are used to reach Vathy port in Ithaca
Flying To Ithaca
There are no airports on Ithaca island. The nearest one is in Kefalonia. Kefalonia International Airport has domestic flights from Athens, Zakynthos, and Corfu all year. The flight from Athens to Kefalonia takes about one hour. During summer, there are flights from different parts of Europe. Upon your arrival to Kefalonia, you can then reach Ithaca by ferry.
Best Beaches Of Ithaca Island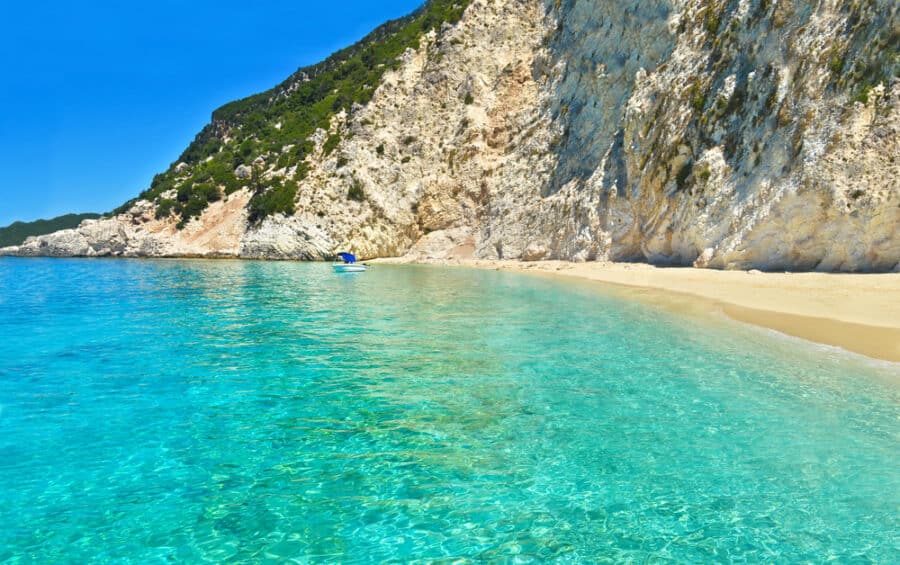 The beaches of Ithaca are known for their emerald-green surroundings and clear waves. The magnificent terrain and lush green vegetation surround Ithaca beaches. There are both secluded swimming areas and beaches with all the necessary facilities, including hotels by the sea, cafes, and restaurants. A list of the top beaches on Ithaca Island can be seen below.
Skinos Beach
Skinos Beach is a long, narrow, and incredibly peaceful beach that lies about two kilometers from Vathy, Ithaca's capital. Shiny stones of all sizes are scattered across the beach itself. Skinos can only be reached by car. At Skinos Beach, the sea is extremely clear and has a hint of emerald green color. The rocky shoreline and water are ideal for snorkeling sports. Beautiful cypress trees line the beach in Skinos, which has a stunning landscape. With no visitor amenities, the beach is least famous for its commercial culture. But this absence of facilities preserves the natural beauty of the beach. When visiting this location, it is advised to bring some basic beverages and food supplies.
Gidaki Beach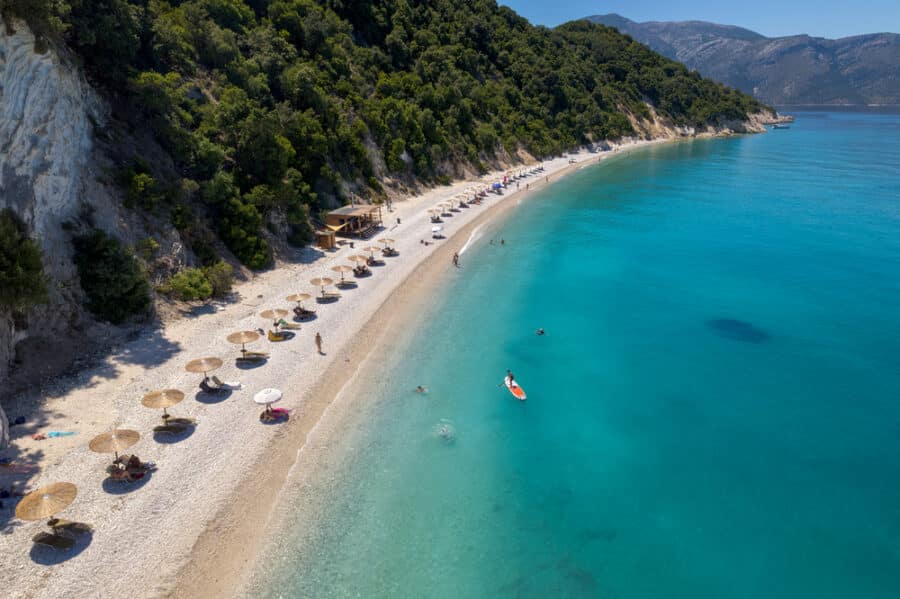 Gidaki Beach is a lovely, remote beach that can only be reached by boat from the harbor of Vathy. Though there is a challenging hiking track that only locals use, so the majority of tourists choose the boat service to get the. Gidaki beach is made up of white, sparkling stones, yet there are no tourist facilities to disrupt this natural setting that offers the best summertime views. Its calm, pristine waters and beautiful surroundings make it a heaven. An excursion on the beach would be ideal. The promising beach offers the perfect setting for resting in the sun and having a special swimming experience.
Frikes Beach
Ferries connect Frikes with Fiscardo, a stunning town on the island of Kefalonia. During the peak travel season, Frikes is crowded with tourists drawn by the stunning crystalline waters and beautiful mountain scenery. The beachfront is beautiful, and the towering structure on the left provides a calming shadow while shielding the beach from the wind from the west. Although there are no tourist amenities on the beach, the trees provide enough shade, so you don't need to bring much with you. There are many rooms accessible for travelers in the charming town of Frikes. Summertime is a busy time for taverns and pubs.
Aetos Beach
Just 3 kilometers west of Vathy is the huge bay of Aetos. It is one of Ithaca's most beautiful beaches and has untouched features. The bay is an incredible location for any turist and is surrounded by a sizable area of pine trees and rich greenery. There are no facilities on the beach, which is covered with white, glossy pebbles. Despite being so close to the Vathy town, the beach is typically peaceful and is visible from the main road.
Filiatro Beach
The beach closest to Vathy. Warm, shallow, blue waters are best for kids. Only a few tourist facilities can be found on the white, smooth pebbles of the beach. If you're staying in Vathy, Filiatro is an excellent option. Trees that descend to the seashore provide natural shade and a warm atmosphere. The beach is a great place to unwind by swimming and sunbathing. Although free camping is generally prohibited in Greece, there is a cove next to Filiatro beach where individuals occasionally pitch tents.
TRAVEL COMPANIES WE USE AND TRUST
Things To Do In Ithaca, Greece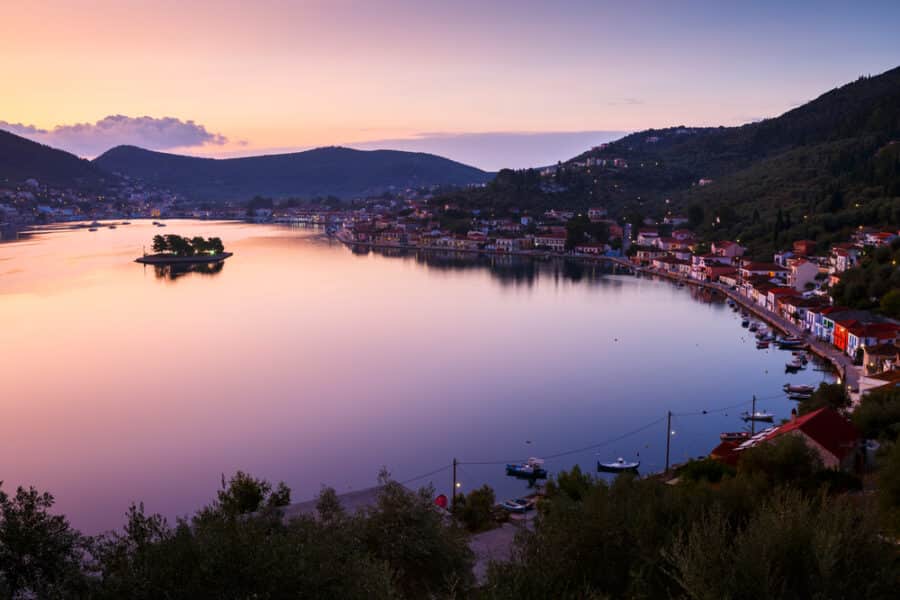 The small island of Ithaca attracts tourists from all over the world. Because of its tiny size, it is less touristic than the neighboring islands, but there are still lots of things to do on the island.
Ithaca Panagia Kathariotissa Monastery
Ithaca's patron saint is Panagia Kathariotissa, whose monastery is found in the island's center at the height of 600 meters. Its location offers a breathtaking view of the island and Vathi, the capital city. The katholikon dates from 1530, and the monastery was rebuilt in 1696. However, the precise year of construction is unknown. The locals think Saint Luke painted this monastery's miraculous icon of the Virgin Mary. Modest clothing is necessary when visiting the monastery, accessible to visitors from sunrise until late at night.
Ithaca Ancient Town Of Alalcomenae
To the south of Ithaca Island, on a hilltop above the little contemporary community of Piso Aetos, is the ancient town of Alalcomenae. The Acropolis of Alalcomenae stands on the site where it was founded in the sixth century. Numerous artifacts of immense historical significance have also been discovered, including several imprints with the names of Ithaca and Ulysses.
Kioni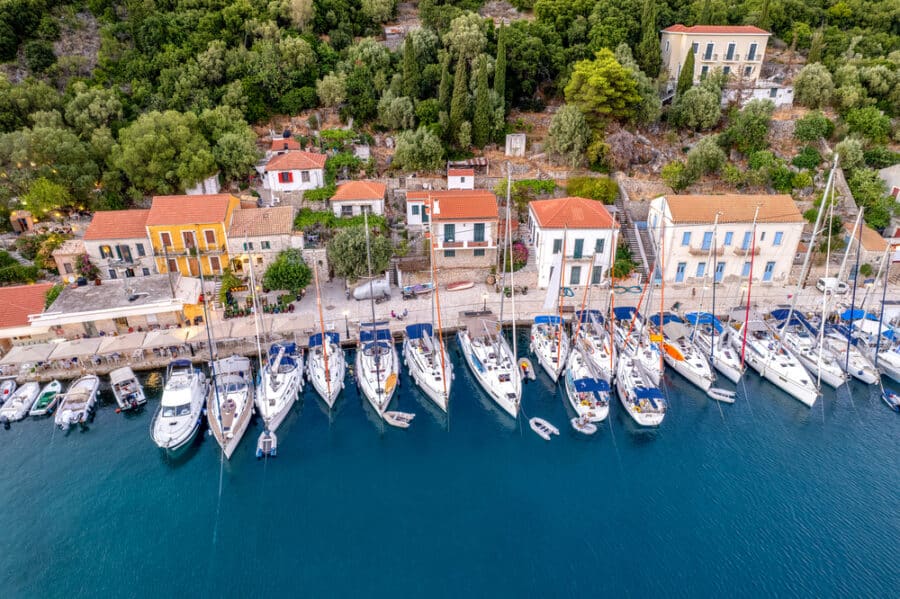 In a lush location with distinctive charms, the attractive traditional town of Kioni is located southeast of Ithaca, 24 kilometers from Vathy. It is situated amphitheatrically on a mountainside and has tiny residences with tiled roofs that look out over a gorgeous harbor where calm fishing boats are moored.
At the end of the 16th century, people who had previously lived in the mountain settlement of Anogi constructed the village. The 1953 earthquakes left very few houses standing, but those that did are pretty intriguing and have renaissance architectural features. Today, this tiny paradise has quickly developed into a busy and contemporary tourist destination, with several cafes and bars around the picturesque harbor, private yachts moored at the port, and a lot of other amenities.
Scuba diving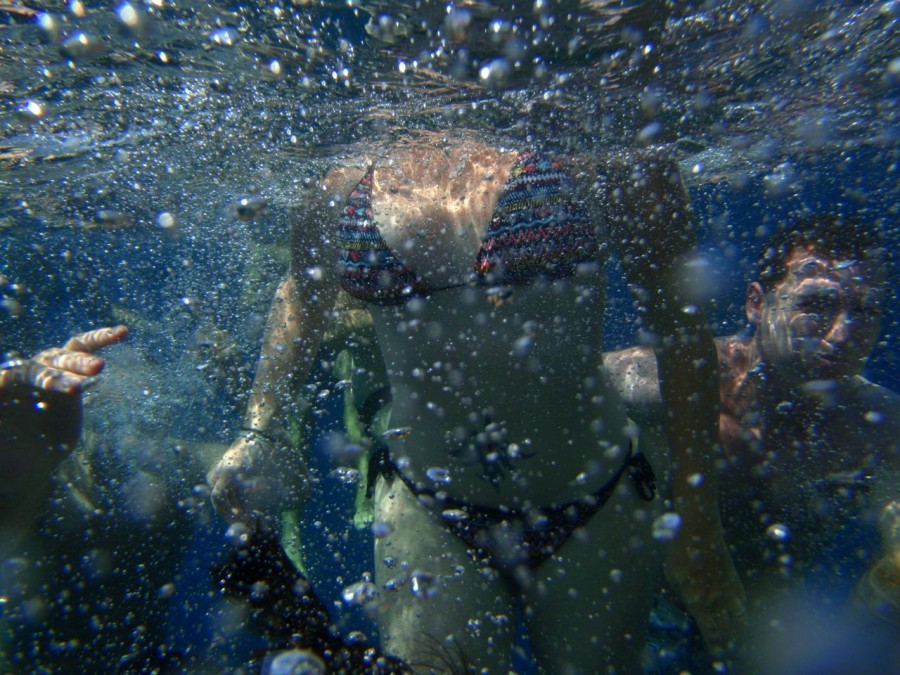 In Ithaca, deep underwater, you'll find Poseidon's beautiful valleys, caves, and reefs, perfect for scuba diving. Greek islands are tourist havens in the summer, offering plenty of exciting options for scuba diving enthusiasts.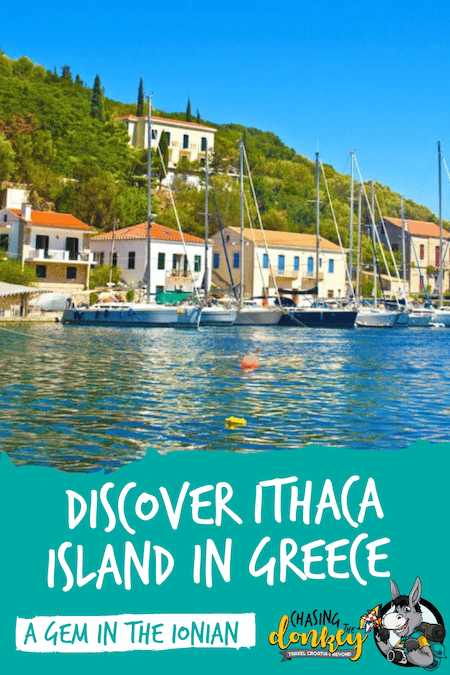 Where To Stay In Ithaca, Greece
The island's three most popular tourist destinations are Vathy, Kioni, and Frikes, and most hotels are located there. These locations provide convenient vacation accommodations because they provide quick access to the beach, bus stops, and tourist attractions. Most units are conventional apartments and family studios, while some also come with premium amenities like a swimming pool.
Razos Windmill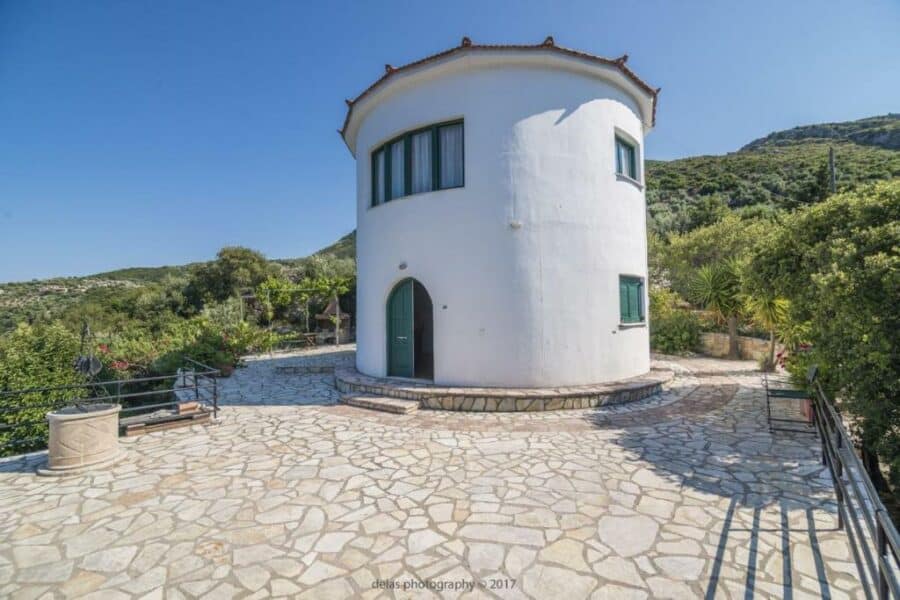 Razos Windmill provides self-catering accommodation with breathtaking views of the ocean and is surrounded by vegetation. It is located 200 meters from Deksia Beach in Kalavri. Razo's apartment is spacious and air-conditioned. It has a private bedroom, a dining space, and a TV-equipped living room. The refrigerator, coffee maker, and oven are all part of the fully functional kitchen. Razos Windmill is 1.5 km from Vathi's town center, which has a lot of cafes and traditional restaurants. Agios Ioannis's beach is 10 kilometers away.
Asterida Villas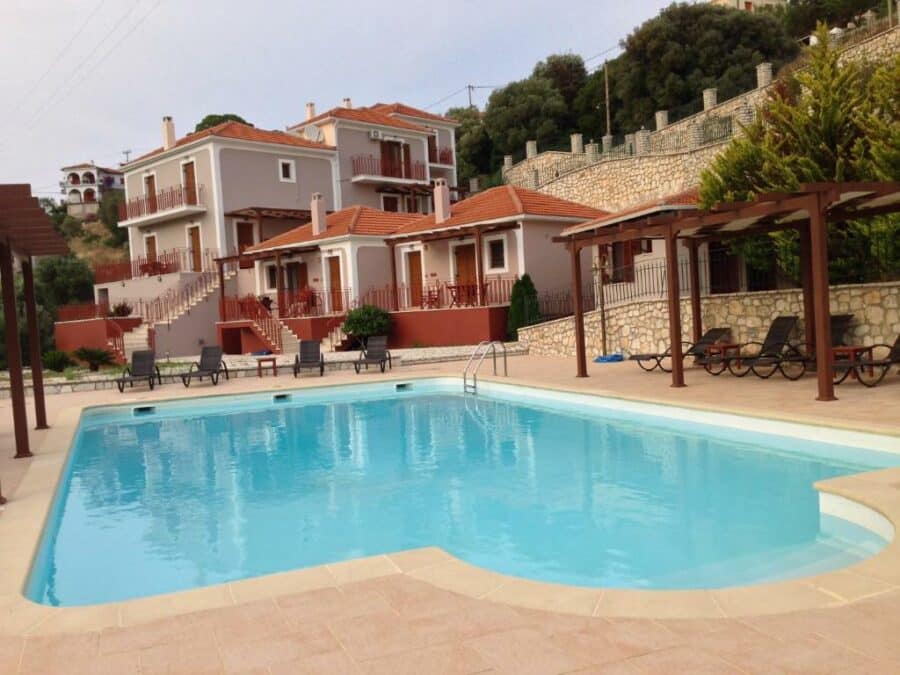 On the Greek island of Ithaca, the crown jewel of Greece, Asterida Villas are situated on the outskirts of Stavros village. The villas have views of Kefalonia, a neighboring island, andpolis Bay to the west. Ellinis, Arethousa, and Kallisti are three-roomy, well-designed two-story villas, and Ariti and Chrisieida are two independent cottages. Since all of the apartments are self-catering, you have the option of eating in or dining out. Each villa and cottage offers a view of the surroundings at Asterida and Polis Bay. A sizable pool and poolside bar overlook the beach below, while to the north are the mountains, with Roussano positioned on their highest point, a lush plateau with olive trees and breathtaking scenery. To complement their classic exteriors, all villas have traditional interiors.
Nostos Hotel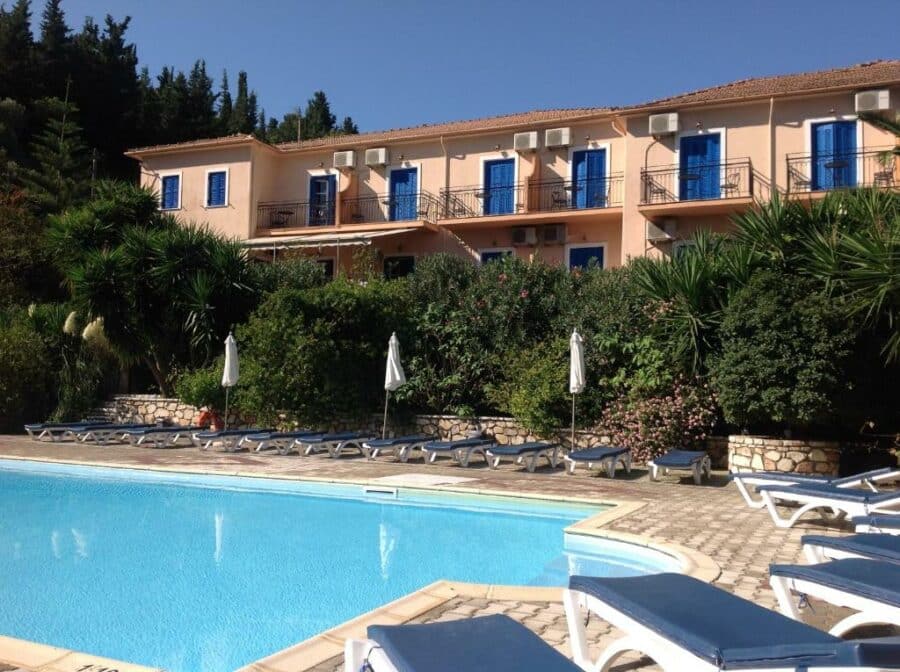 Nostos is a seaside Hotel situated in Frikes Village. Nostos offers a wide range of comfortable, roomy, and spotless accommodations with all the amenities guests might need, including air conditioning, heating, refrigerators, and satellite TV. Their rooms feature balconies with sea or mountain views so you can take in Ithaca's breathtaking surroundings. A restaurant where you may have lunch or dinner, a bar, a swimming pool, a garden, and other amenities are all available at the hotel.
Familia Hotel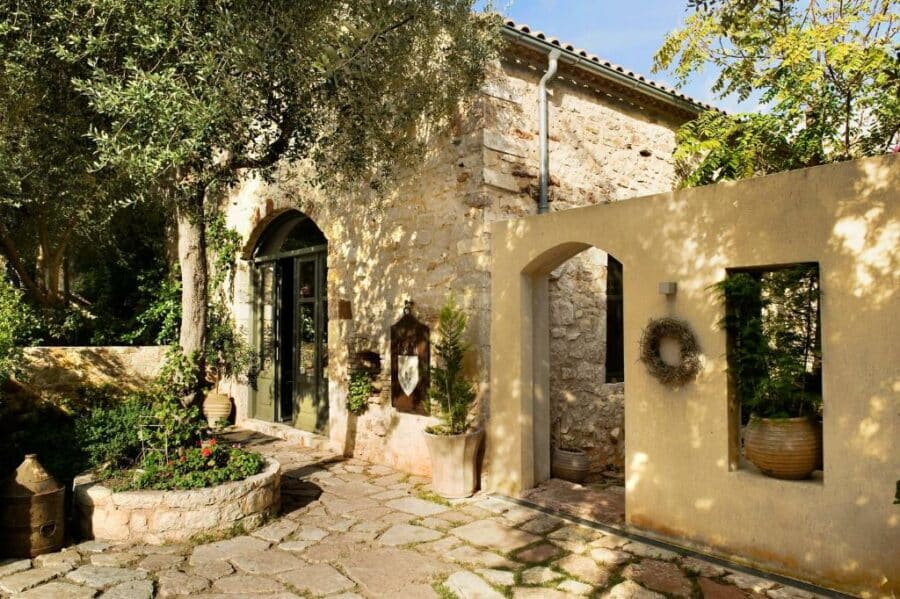 Each of the seven rooms in Familia has its own name, is individually decorated with care, has modern amenities, and is designed with current aesthetics. Every customer has access to a fantastic prepared breakfast in the hotel's modest garden (hosts bake daily cakes, cookies, and bread, while all marmalade and jams are also homemade). They offer bicycles for relaxing rides around the island for those who want to mix their vacation with a bit of light exercise.
We hope that you learned something from this guide and that it will help you plan your vacation in Ithaca. For more suggestions and advice, please visit our other guides.