Privacy & disclaimers →
A Guide To Areopoli Greece – A Gem Of The Mani Peninsula
Areopoli is an important town and historical capital of the Mani Peninsula. It reached a remarkable position in Greek history as the focal point where the revolution to eliminate Ottoman domination began in 1821. Areopoli means the city of Ares, who was the Greek god of war.
In this Areopoli guide, we aim to introduce the city and the surrounding area for those interested in what to do in Areopoli.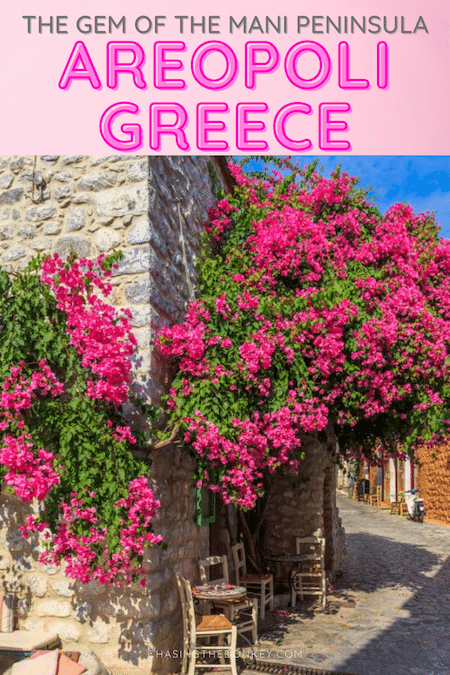 Where Is Areopoli
Areopoli is located in the southern portion of the Peloponnese region in mainland Greece. Due to its location, Areopoli can be an excellent place to visit if you're staying in the Mani. Nearby day trips from Areopoli include Gytheio, Sparta, Kalamata, and Kardamyli.
How To Get To Areopoli
To get to Areopoli, you can travel from Athens or the Peloponnese cities of Sparta and Patra. The closest airport in the region is the Kalamata Airport; However, there are not many flights during the cold season, but it is possible to find convenient flights to Kalamata from Athens, Thessaloniki, and several capitals in Europe during the summer.
To better explore the area, you can rent a car to move around and avoid being subject to very infrequent bus schedules. In fact, only a few lines are active in the Mani, so renting a car is key to move around.
If you land in Kalamata, you can also take advantage of the shuttle buses that reach Areopoli daily. There are also long-distance buses from Athens to Areopoli, and the trip lasts less than 4 hours.
When Is The Best Time To Visit Areopoli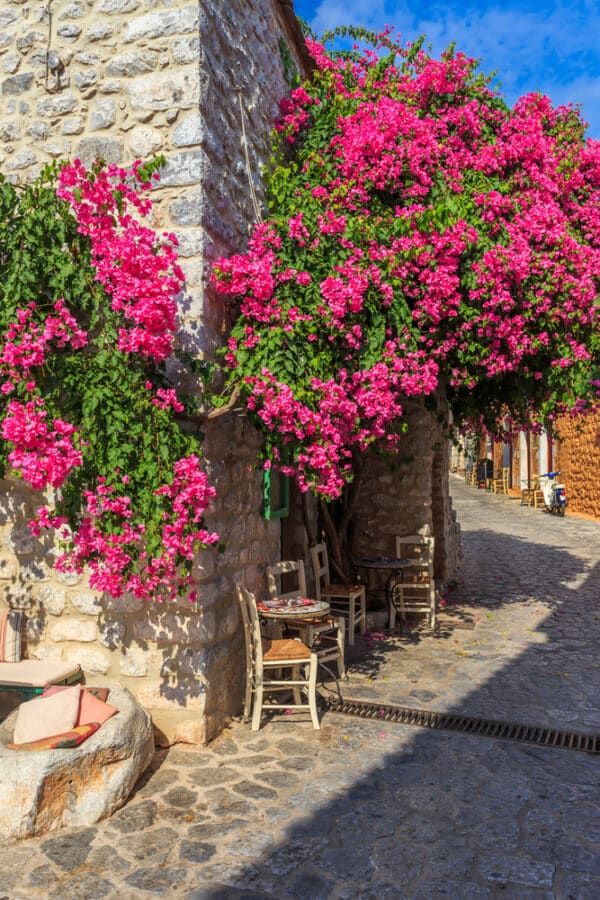 Just like the rest of the Peloponnese, Areopoli is a city with pleasant Mediterranean weather featuring long, hot summers. At the same time, winters can be short and rainy, sometimes snowy in the mountains.
If you're visiting the Peloponnese region, you probably intend to spend time on some of its incredible beaches. In that case, traveling in the region from late May until September will ensure you encounter excellent weather and plenty of sunshine.
The central months of summer, July and August, are often more crowded as both visitors and locals travel in the area. You will be better traveling before or after those months if overcrowded places are not something you love. June and September offer mild, warm weather, with better prices and less overpopulated attractions.
Winters are fine if you're just interested in exploring different towns, archaeological sites, museums, and mountain villages. However, the temperature of the sea in winter in the Peloponnese might feel quite chilly, and most coastal towns have reduced activities with plenty of facilities closed.
Top Things To Do In Areopoli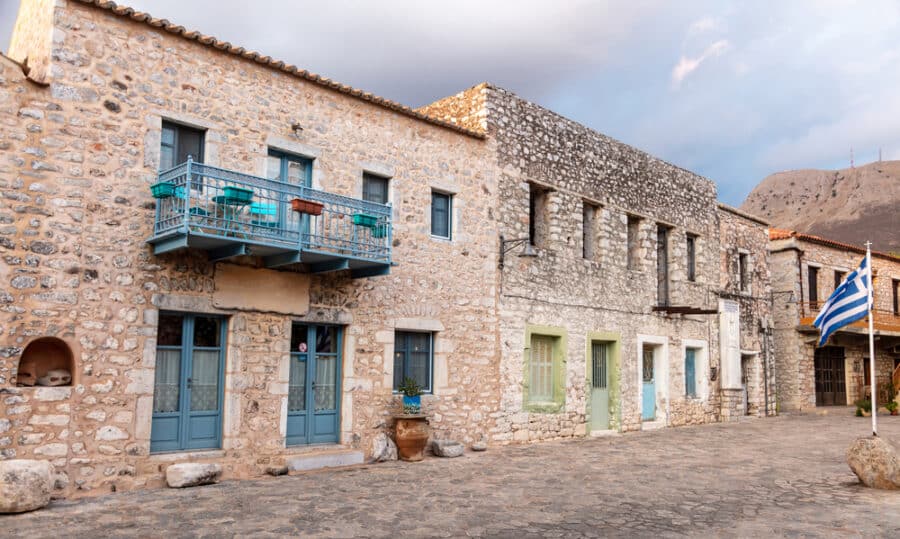 Picturesque and atmospheric, this small town with not many residents all year round is a good destination in Greece to use as a base if you're interested in discovering the surrounding area.
If you're looking for things to do in and around Areopoli, these are the ones we recommend.
Visit The Old Town
This small town is incredibly picturesque, a stone-made historical town standing more than 200 meters above sea level. All around you, there are plenty of traditional cubic stone houses typical of the region of Mani, most of them restored and currently inhabited by local residents or transformed into delicious boutique hotels.
All around the village are gracious alleys with colorful flowers, several traditional tavernas, and a handful of souvenir shops for visitors to stroll in the evening after a long day on the road or before picking a place for dinner.
Check Out The Square Of The Immortals
In the main square in this tiny settlement, you can check out the impressive statue that pays homage to the local hero who fought for the Revolution against the Ottomans, Petrobis Mavromichalis.
The city proudly reminds its visitors that this is the place where the first seeds of the revolution against the Turks began, with plenty of national and revolution flags displayed on every balcony.
Check Out Pikoulakis Tower Museum
One of the best family-friendly activities in Areopoli is this exotic museum where the little ones can get in touch with Greece's ancient culture and history. In the museum, you can find relics and artifacts from the Byzantine civilization. However, what will most attract kids' attention is the building that hosts the museum, an ancient stone structure that is a perfect example of ancient Greek architecture.
Purchase Local Products At The Street Market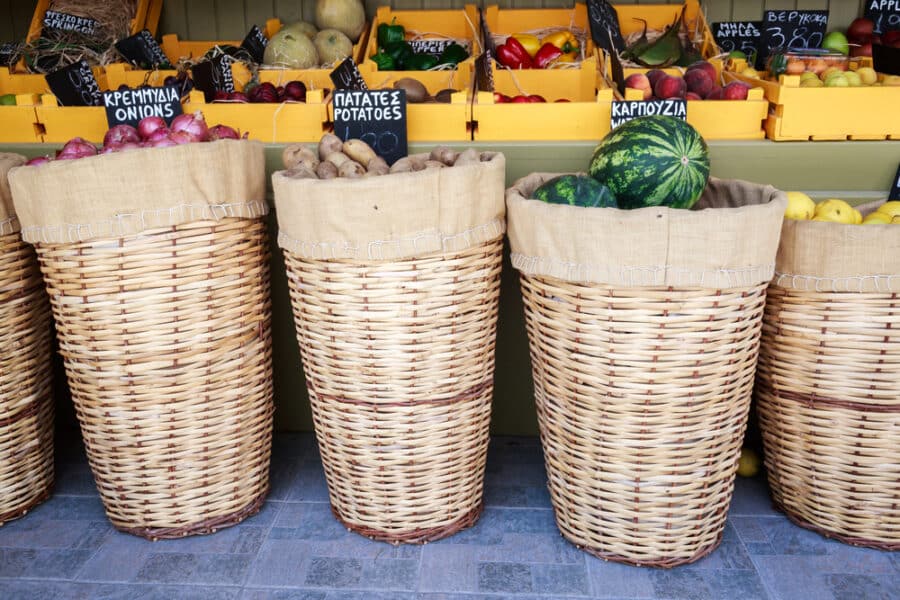 You can have the time of your life if you visit the small street market that is set along the streets of Areopoli every Saturday morning. Here you can taste some of the best olives in the country, purchase fresh extra virgin olive oil, and also try some delicious vegetables and fruits.
Herbs, spices, and some kitchenware are also sold in some of the stalls. The market starts every Saturday at about eight and finishes a couple of hours after midday.
TRAVEL COMPANIES WE USE AND TRUST
Day Trips From Areopoli
Since Areopoli is really small and does not offer plenty of attractions, sites, or important museums to visit, exploring the surrounding territory is the best thing to do in the area. These are some of the best day trips around Areopoli.
Visit Mystra
Mystra is a fortified town and a former municipality in Laconia, Peloponnese. The old town is located on the slopes of the Taygetos Mountains and was the capital of the Byzantine Despotate during the fourteenth and fifteenth centuries.
Although the place was abandoned and much of it went to ruins during the Ottoman Era, the place has made it to the UNESCO list of World Heritage Sites for its impressive Byzantine Monasteries and buildings that feature some of the best-preserved frescoes from the Byzantine period.
Explore Vathia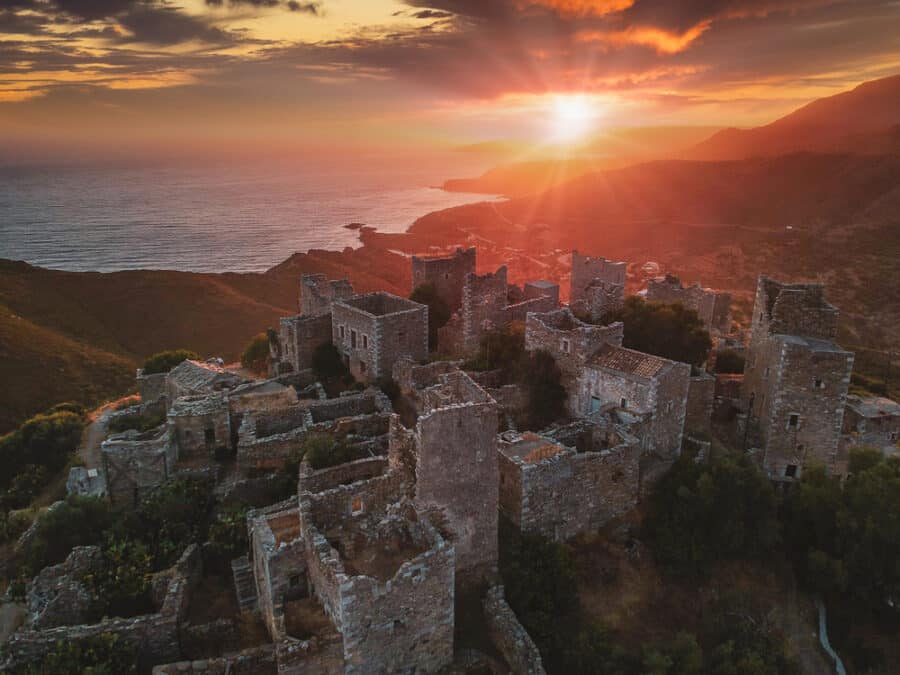 Vathia is a large traditional settlement with fortified walls on top of a hill, spectacular views of the Aegean, and dozens of centennial olive trees.
Vathia stands at the end of the Mani Peninsula and is one of the most traditional towns in the Peloponnese. It features several tower houses that were once Mani's most common type of stone construction.
Since many of these towers remain abandoned, the atmosphere of the village is quite nostalgic, giving the impression of visiting an ancient ghost settlement. However, the city receives many visitors, especially during summer.
Spend A Day At The Diros Caves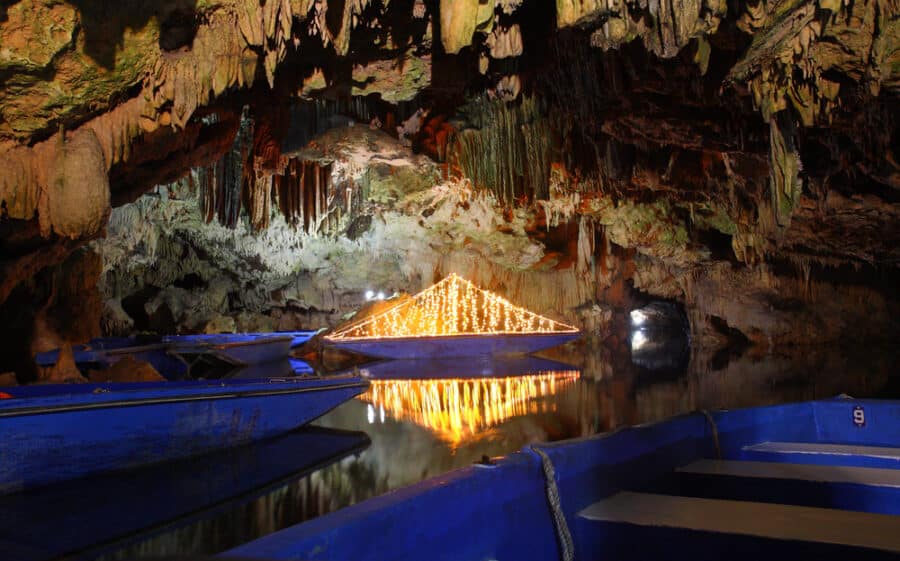 The Diros Caves are a fantastic day trip opportunity when visiting the Mani Peninsula. They are about 10 kilometers from the city of Areopoli. They measure approximately 14 kilometers, and not all of the caves have been explored.
Despite its length, just a bit more than 1.5 kilometers is open to the public, and the most fascinating part of the visit is that almost the whole holiday is done on a small boat. Diros is often described as the place with the most spectacular collection of stalactite and stalagmites in mainland Greece.
Visit The Nearby Village Of Limeni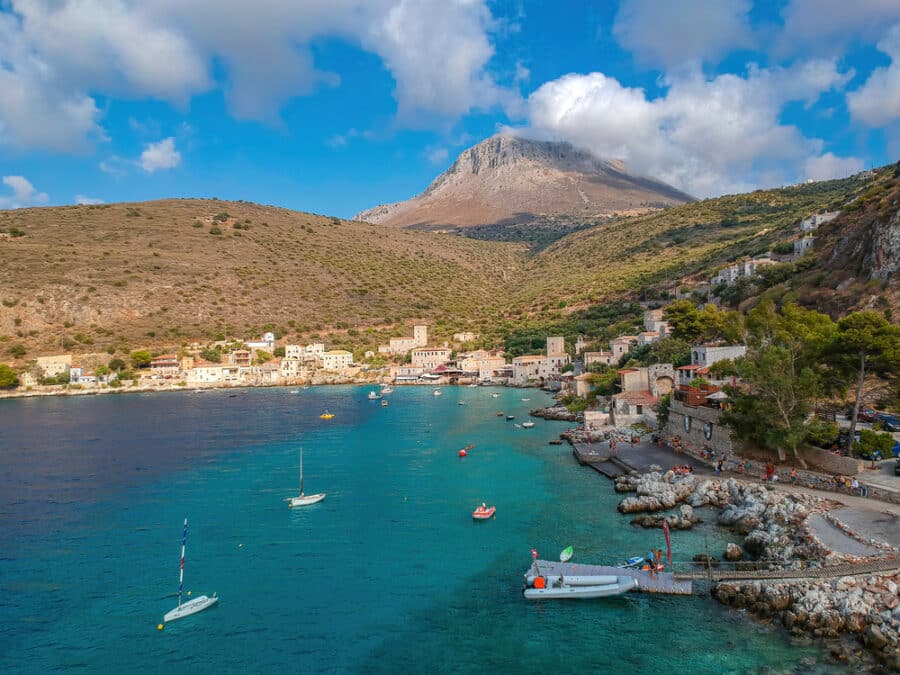 Not far from the center of Areopoli, this small coastal town features one of the most picturesque fishing harbors in the area.
Limeni is not a beach town, but access to the sea is possible with stairs, or you can also head to one of the extreme limits of the village to find a picturesque pebbled beach.
With its inviting, clear blue waters, the village makes a relaxing day trip from Areopoli, and there are excellent restaurants with stunning views of the sea.
Day Off At Neo Oitilo
Neo Oitilo is a gorgeous cove facing the Gulf of Messinia with a fantastic and organized beach.
Over here, you can spend most of the day on the long sandy beach and then, in the afternoon, walk along the seaside promenade to purchase souvenirs from the Mani or simply visit the enchanting little village.
Best Beaches Near Areopoli
There are some incredible beaches not far from Areopoli that you can visit with your own rental car or by booking a private transfer. These are some of the best ones in the area.
Mavrovouni Beach
Located in the village of Mavrovouni in the Mani Peninsula, this beach is found just a few minutes south of Gytheio. Mavrovouni is situated on a steep hill where olive oil production, fishing, and tourism are the main activities. Right below the village, Mavrovouni Beach is an impressive kilometer-long beach, ideal for long hours sunbathing and relaxing in total privacy. The area is also suitable for windsurfing.
Pirgos Dirou Beach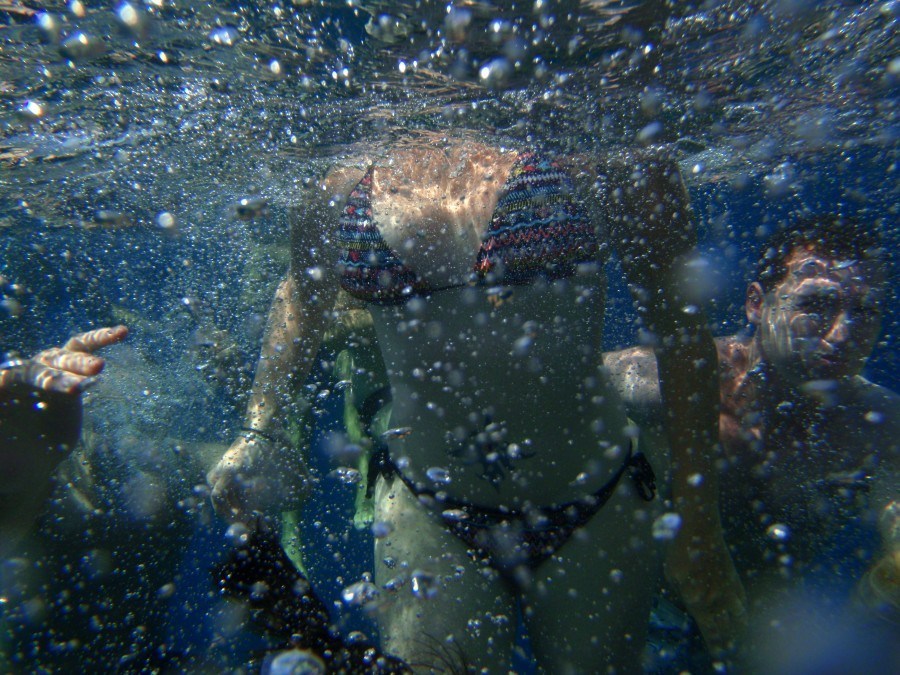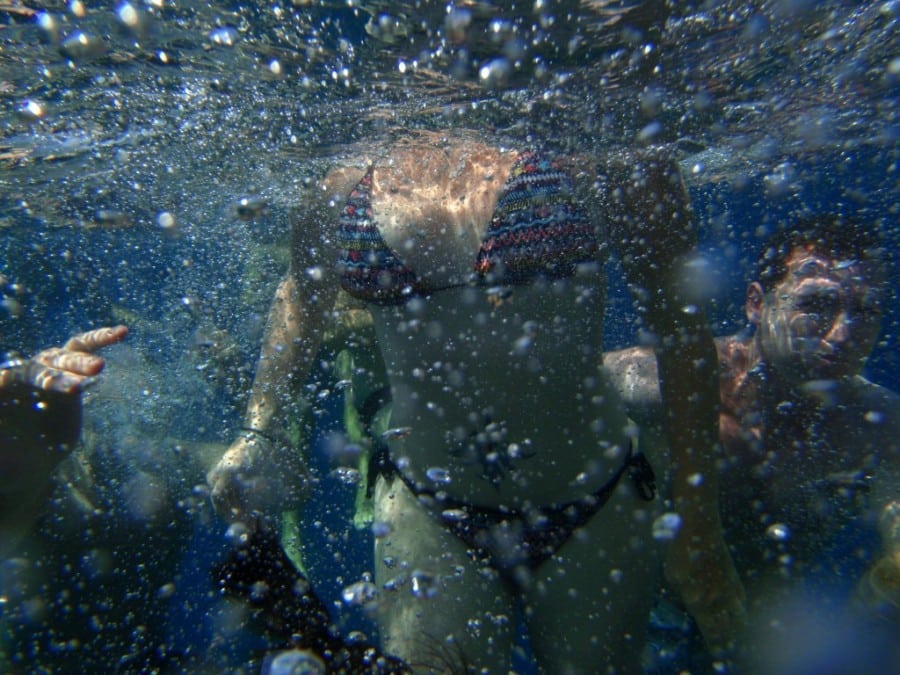 Crystal clear waters perfect for snorkeling and scuba diving are the main attraction on this beautiful shore a few minutes from the center of Areopoli.
The area is quite wild and isolated, and there is no organization. Therefore it will be necessary to pack a lunch, abundant cold drinks, and maybe a beach umbrella as well, especially if you travel with kids.
Itilo Beach
This is the most popular beach in the area, well organized and surrounded by restaurants, fish tavernas, and snack bars, also offering some water sports and activities for the whole family. It is one of the closest beaches to Areopoli and is often visited by locals and travelers.
Dexameni Beach
Located a few hundred meters from Itilo Beach, this is a more intimate shore, with impressive rocks facing the dreamy Gulf of Messinia. These rocks create a kind of passage that allows access to the sea. It might not be the right or safest place for families (no soft pebbles nor fine sand on the shore), but it is a very scenic place. The water is clear and quite deep, so the place is a good spot for divers or expert swimmers.
Areopoli With Children
Although there are no special activities for children or families, the place is tranquil and safe, making it possible for small kids to enjoy walks in the old town and enjoy long (and short!) road trips all over Mani.
Places such as the waterfront in Gytheio or the fantastic Diros Caves are enough to keep kids entertained and interested.
If you are traveling with older kids, exploring the beaches near Areopoli can be a blast, and older kids can enjoy water sports. In contrast, small kids and toddlers will undoubtedly love the warm shallow waters of the Peloponnese.
Areopoli At Night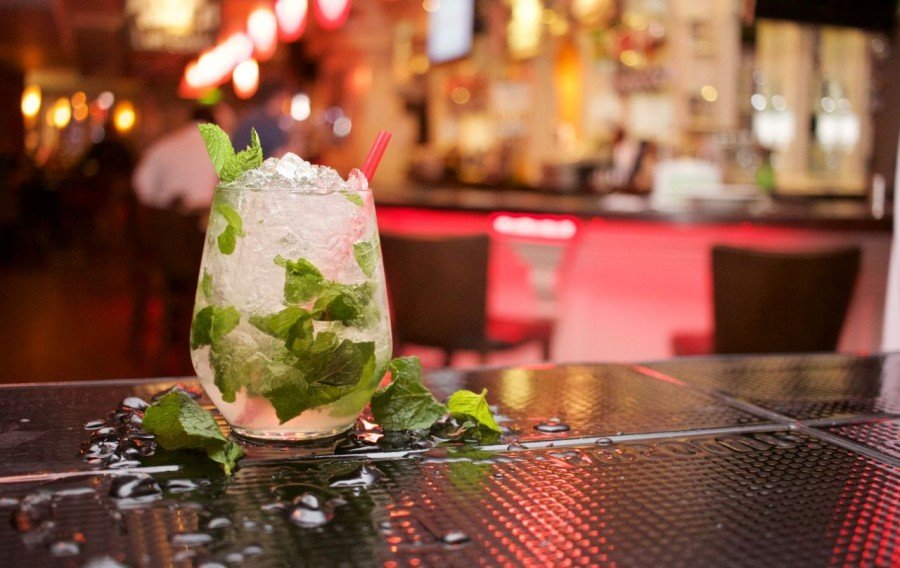 Although this is not one of the most vibrant Greek destinations when it comes to night entertainment, there are several lounge bars and music bars in town serving excellent cocktails.
The city features a few interesting wine bars, and there are also several good restaurants open until quite late in summer to spend a lovely evening in the old area of the city.
Top Accommodation In Areopoli
As usual, when it comes to very tourist destinations in Greece, it is always advisable to book your room in advance, even when the city features a good variety of accommodations. This allows you to find better prices and more accommodation options.
Budget Places To Stay In Areopoli
Areos Poli Boutique Hotel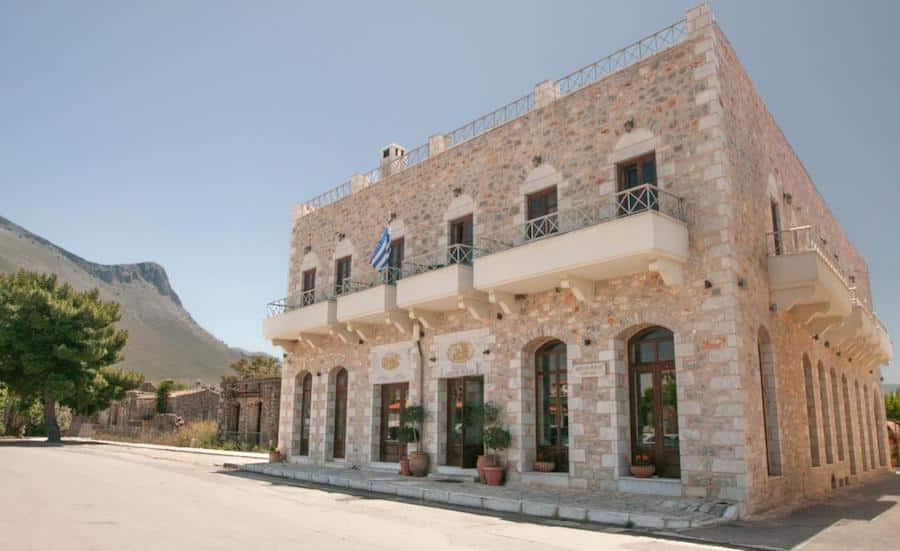 This place is located in the center of Areopoli. It is a family-run boutique hotel with stylish rooms and sun-filled spaces decorated in accordance with the long history of Mani. The rooms have balconies with mountains and panoramic sea views. The hotel serves a daily Mediterranean breakfast buffet.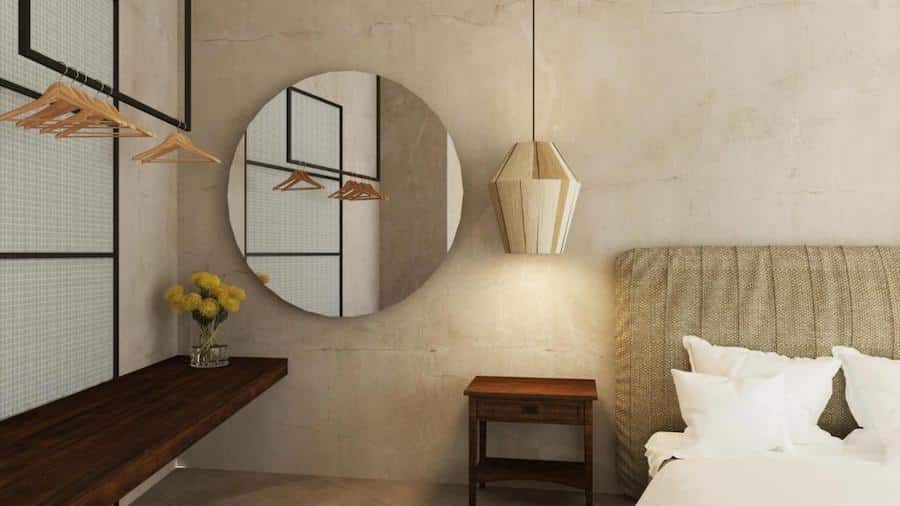 .
AF Guest House
This small but gorgeous apartment in Areopoli is less than 90 kilometers from Kalamata International Airport. It features one bedroom with a balcony and city views, a living room, and a fully equipped kitchen with a fridge.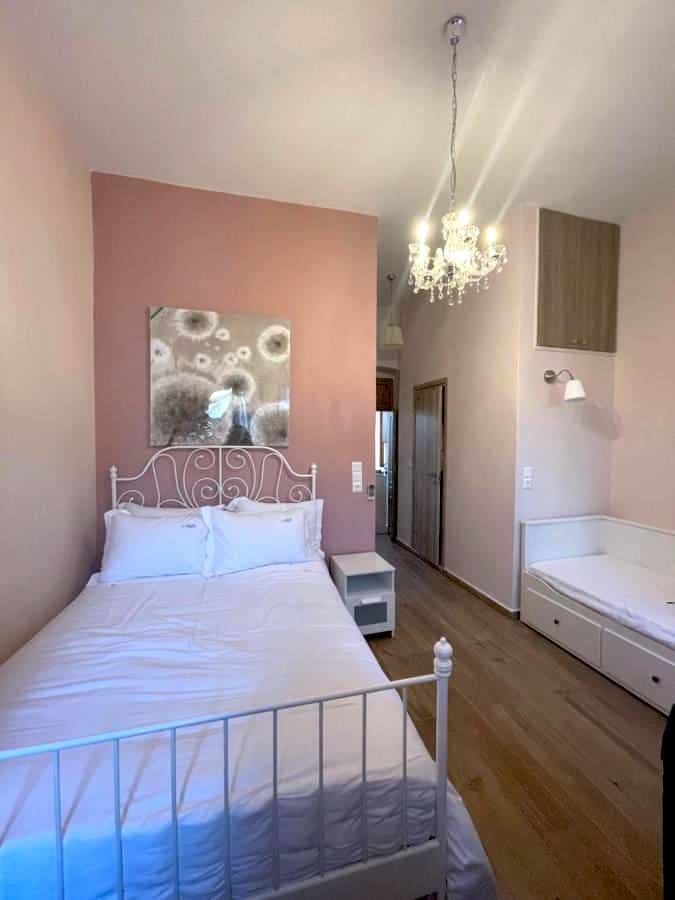 Photo Credit: AF Guest House
.
Mid-Range Places To Stay In Areopoli
Lithos Stone Suites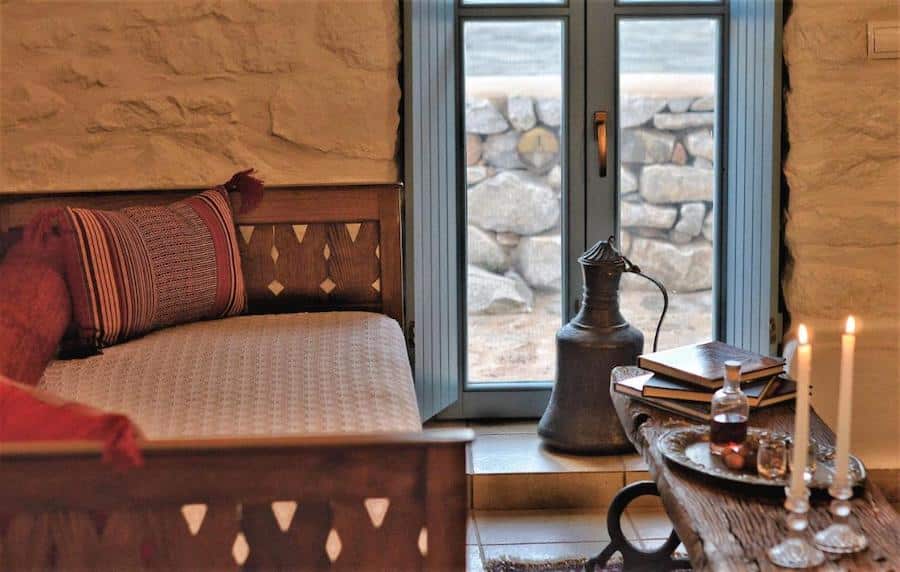 This place is located about 12 kilometers from the Diros Caves. The 4-star hotel features non-smoking rooms, a garden, free WiFi, and a terrace. An à la carte, continental or vegetarian breakfast can be enjoyed at the property. There is also a shuttle service, while a car rental service is also available.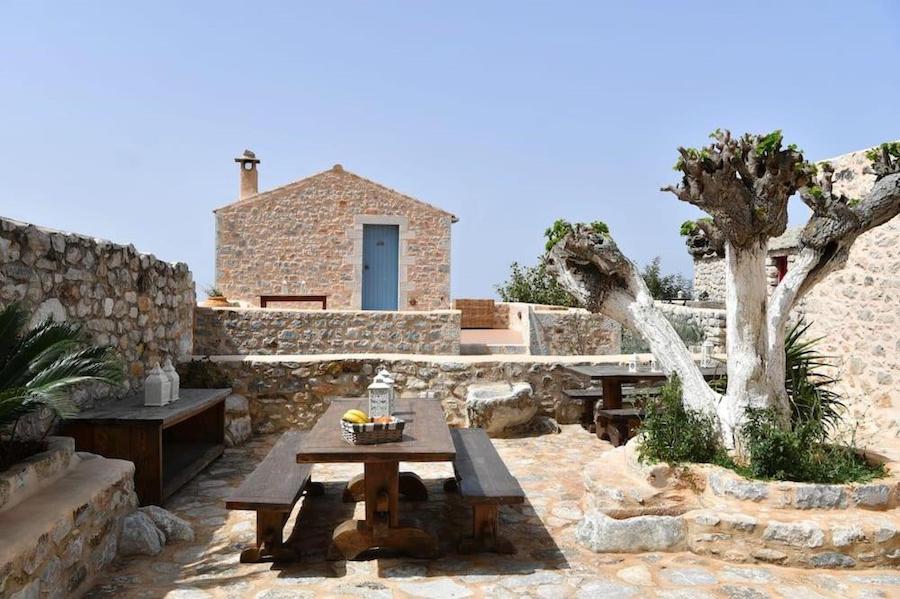 .
Focalion Castle Luxury Suites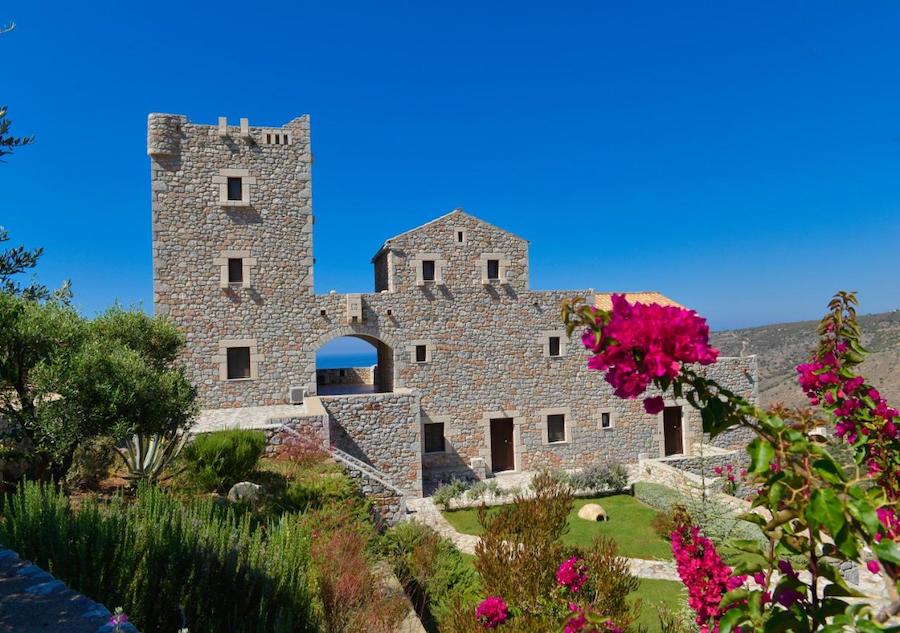 This place is about 3 kilometers from Areopoli and about 5 kilometers from the Diros Caves. It offers accommodation with a garden, free private parking, a shared lounge, and a bar, and it serves à la carte or continental breakfast.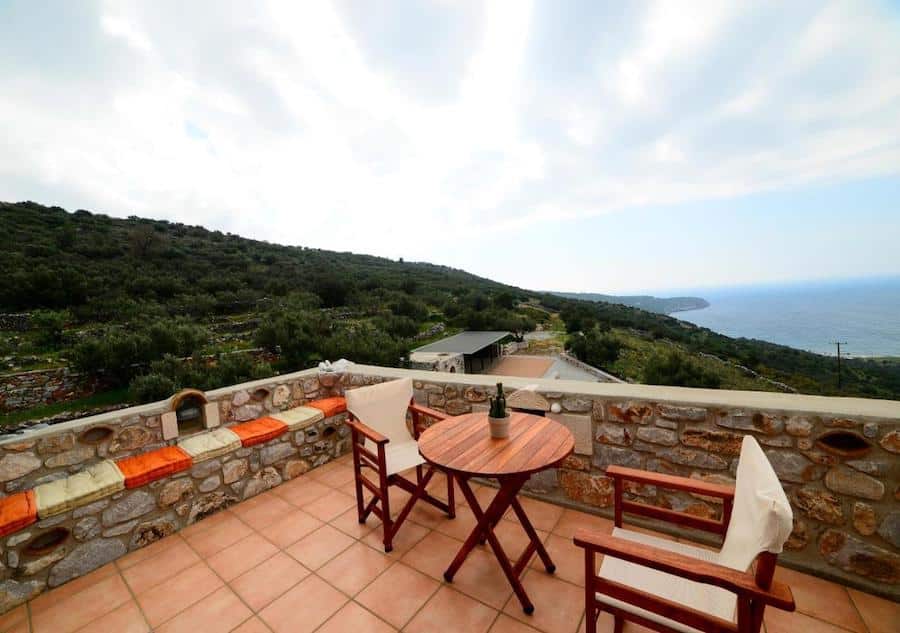 .
Luxury Places To Stay In Areopoli
Margazi Hotel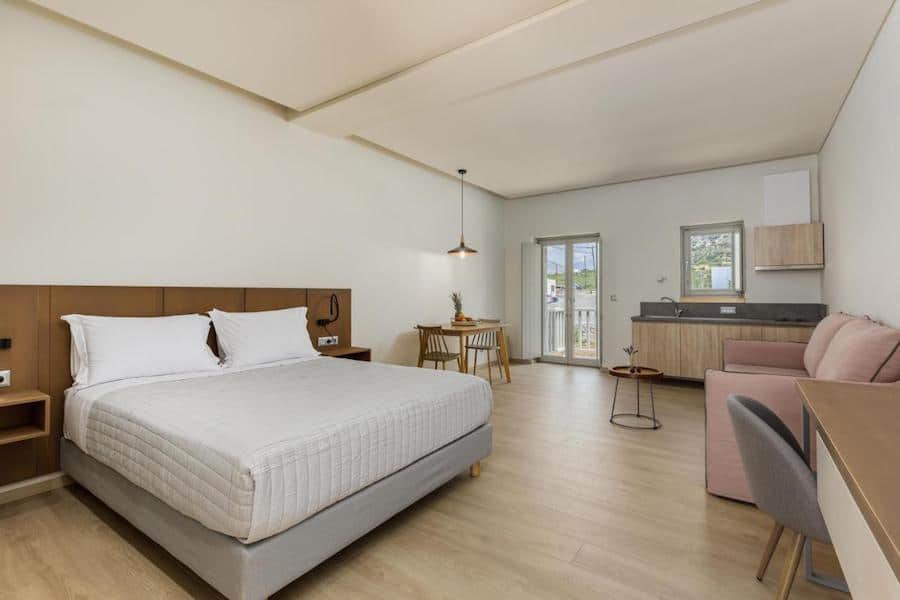 This comfortable place is less than one kilometer from Areopoli. The accommodation offers air-conditioned rooms, a garden, a terrace, and a 24-hour front desk.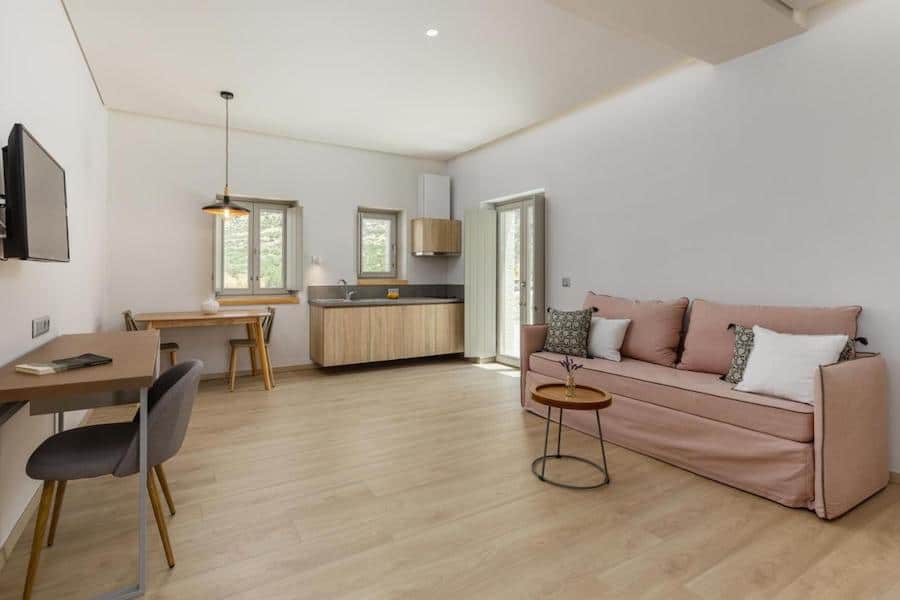 .
Ariá Estate Suites & Spa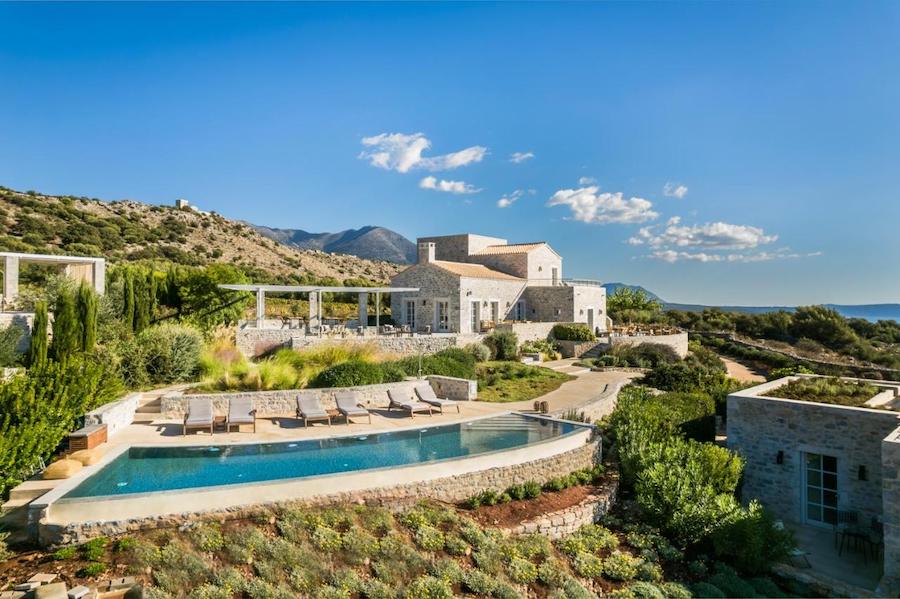 Situated in Areopoli, about 14 kilometers from Diros, the property features accommodation with a garden, free private parking, and a shared lounge. Rooms feature a patio with sea views, a desk, a coffee machine, and a minibar.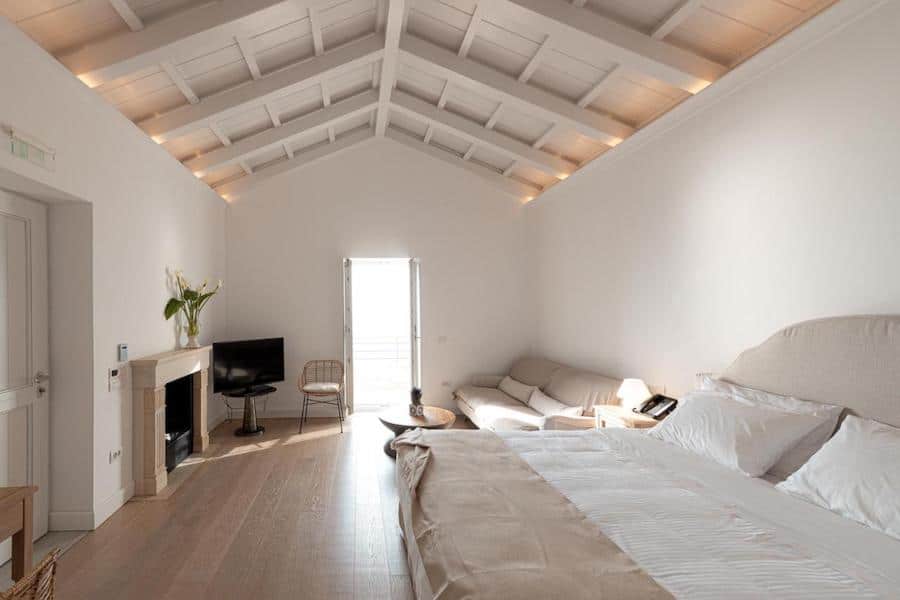 .
Best Places To Eat In Areopoli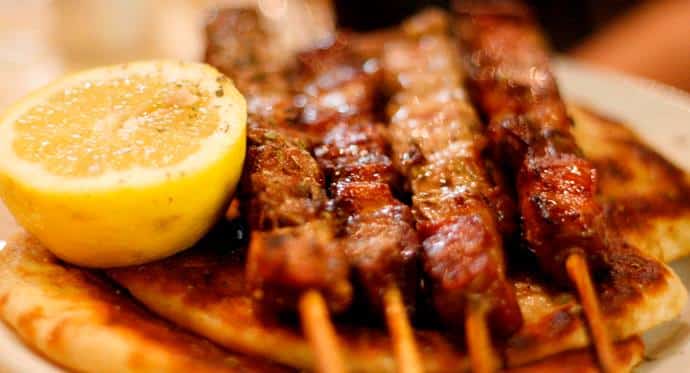 These are some of the most popular places to eat in Areopoli.
Taverna Vaggelis
Taverna Vaggelis is a popular restaurant in a town known for its delicious barbecues and traditional Mediterranean cuisine.
Palaiopolis
Palaiopolis is the place to go if you'd like to try a traditional Greek mezé restaurant with plenty of places outdoors to enjoy a meal during summer.
Aula Café
Aula Café offers one of the most romantic environments in town for a drink, excellent cocktails, or a light dinner.