We may earn commission from affiliate links →
Places To Eat In Split (& Where To Get The Best Coffee)
Written by Nikolina Matković and the Chasing the Donkey team.
Where to begin? You really are spoilt for choice here in Split; there are so many unique places to grab a bite to eat and have a drink. This will undoubtedly be the first of a few articles written on this topic for Split, as I can't possibly write about all of them in one go!
Having become a local officially this year, I have been holidaying in Split for the last 15 years and have come a few times as a child – I am half-Croatian (hence the constant visits!), specifically from Varos, Split, which is where I am now living (yay!). Moving back to the Motherland has definitely been a wild experience.. but that's a story for another day 😉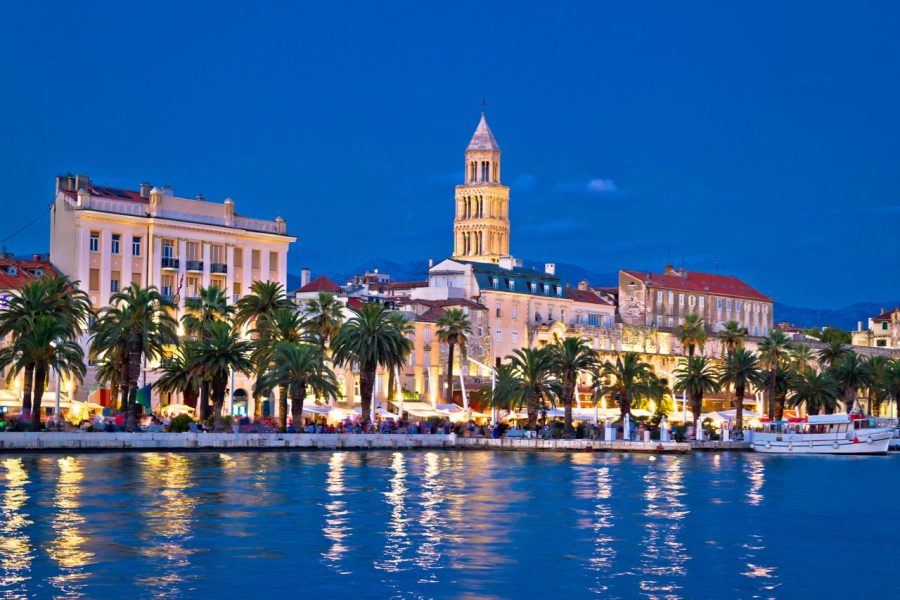 Back to the topic at hand, let's start with COFFEE. This is a BIG one for me! I won't go into too much detail, but believe me when I say that I have sat in most coffee shops in Split over the last few years (becoming a mother will give you a caffeine-addiction!), and I am super picky with freshness, hotness and the richness of the bean. I want an excellent, strong, hot coffee with fresh milk. Thank you.
Tip: If you also like your coffee hot, make sure you ask for it 'extra hot.'
Coffee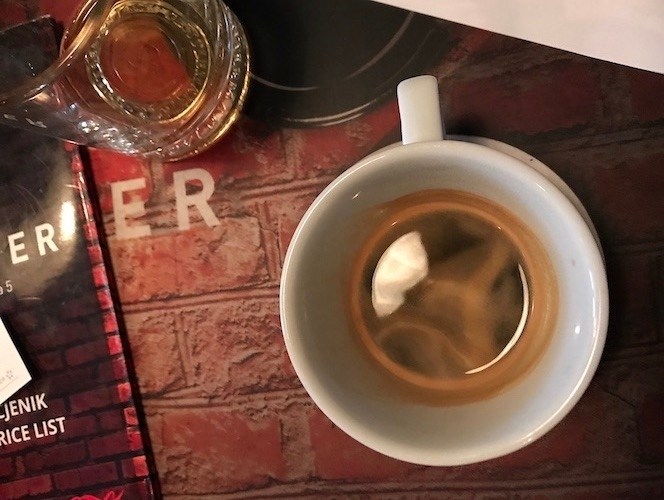 D16
A cute little cafe located within the famous Diocletian's Palace in the street Dominosova 16. The specialty coffee used tastes exceptional, and they also do double or triple shots if you like. The milk is fresh, not long-life, which is a huge plus.
The staff that work here are super friendly and will remember you when you come the second time (and you will!).. they will most likely also remember your order as well so I'll take this chance now to say a big thank you to the staff there for always saying hello and remembering my (extra hot) order! You can also get cold brew here, which is hard to find – you're welcome 🙂
Brasserie On 7
Brasserie on 7 is another fab spot located on the main strip in town – the Riva. You can actually come to B7 for coffee, breakfast, lunch, or dinner. Specialty coffee is also used here, and after having tasted almost every type of coffee here, I can say with the utmost conviction that the coffee here is fantastic.
Breakfast is also pretty spectacular here, and I know the chicken for lunch is great as well. So don't miss this place when you're passing through Split, the sea view is fantastic, and you can't go wrong at any time of day.
LVXOR
This cafe is located in the heart of Diocletian's Palace, Peristil square. The nicest way to get here is to enter from the Brass Gate at the Riva and go through the substructures (tunnel) and come out up the stairs into the square. The coffee here is good but what's even more amazing is the location. Sitting on the steps of ancient ruins in front of the oldest Catholic cathedral in the world – Sv Duje honestly gives you the most incredible feeling. This spot is a MUST when you are here.
Fun Fact: Game of Thrones fans will recognize a few scenes from this spot. Make sure to also have a look around for the 'Sphynxes of Split' – made 3600 years ago and brought here from Egypt!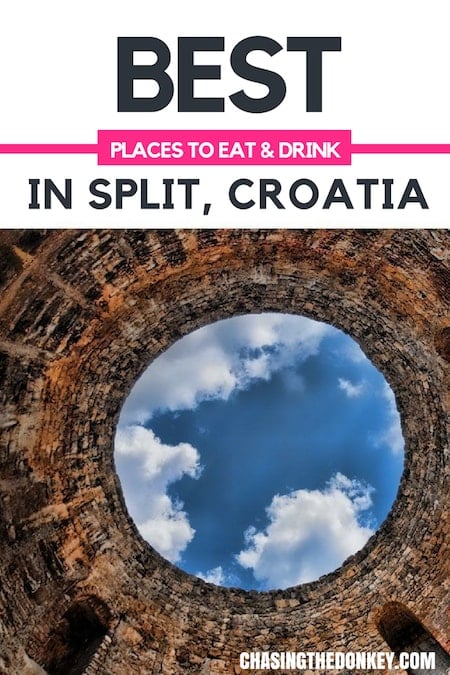 Restaurants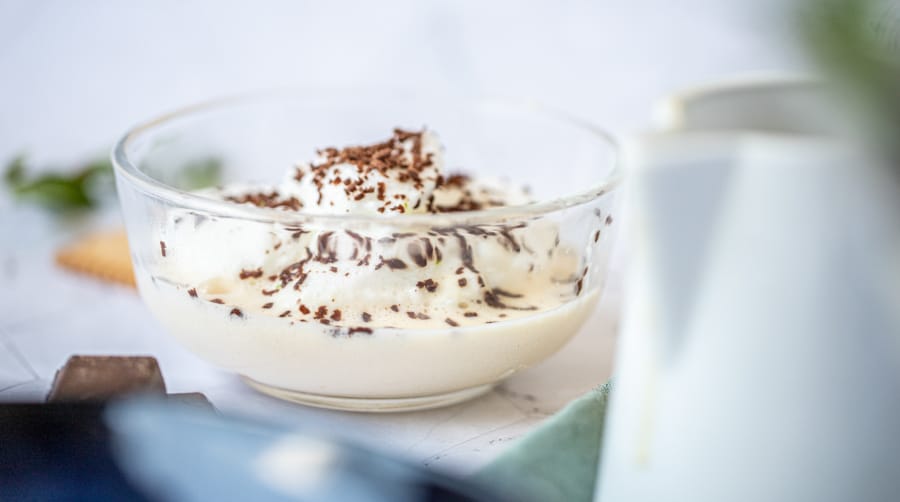 Konoba Varos
One of my favorite places to eat in Split is where you can get good, homemade Dalmatian food for a good price.
Located a few minutes' walk from the Riva and the center of town on Ban Mladenova street behind the church Sv Frane, this restaurant has fantastic food and a few good wines to go with whichever meal you choose. I can highly recommend the meat and gnocchi dish (a fabulous Dalmatian dish) "pasticada," and if you're a seafood lover, "lignje na zaru" (char-grilled squid) would be an excellent place to start.
All the dishes are delicious though, you can't go wrong with anything you order, and you will have that authentic Dalmatian experience. Especially with the Dalmo songs playing in the background. Dobar Tek!
Lucica
This gorgeous restaurant is reasonably priced and located on the water, a short 5min drive from the city center at the port of Spinut. The price point is mid-range, and if you want that real Split local feel, this is an excellent place to start. I love to eat where you can't go wrong with anything you order, so from pizza to meat dishes to seafood, it's all good here. For seafood lovers, try a local delicacy called 'Crni Rizot" (black risotto).
Cuttlefish and squid are the stars here, and the black color is thanks to the ink from the cuttlefish. MUST try! Another fantastic dish specific to Dalmatia is 'Hobotnica ispod peke' (octopus cooked under the bell) – if you would like to try this dish, call a couple of days in advance to make your booking and order this as they need a few hours to make it. The wines are also great here, and the staff will be able to recommend what goes well with your dish. Bon appetit!
Zrno Soli
This is more of a fancy restaurant, so the price point is a bit higher but well worth it if you've got the cash to splash. It's located on the west coast of Split at ACI Marina – if you feel like a 15-20min stroll, you can get here by following the 'zapadna obala' or west coastline around.
Otherwise, it's a 5min car ride. This is a 4.5-star restaurant, so there is nothing on the menu that isn't good – wines, seafood, pasta, meat, it's all off-tap, and the view over the marina is, of course, so beautiful. Happy, fine dining!
Drinks With A Little Extra Kick!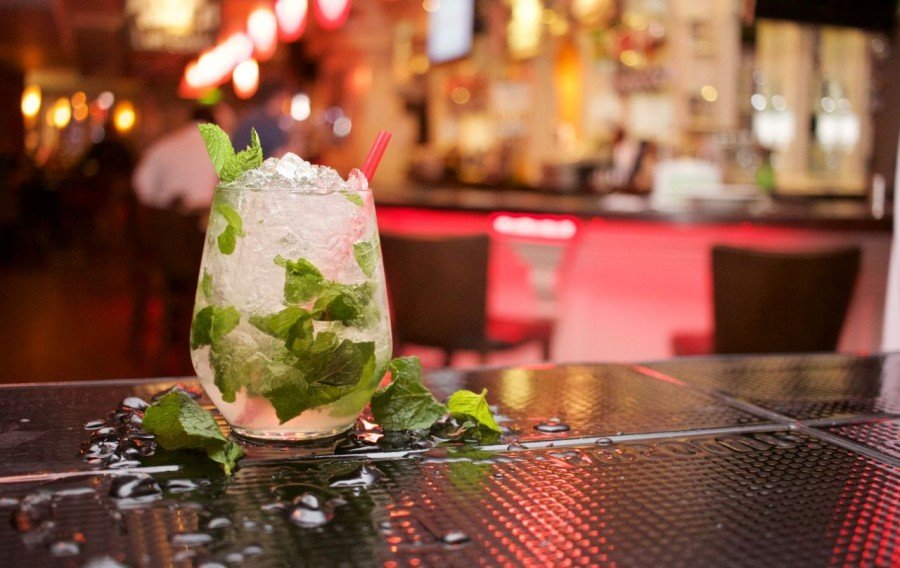 Paradox
This rooftop cheese and wine bar are easy to get to in Old Town on Bana Josipa Jelacica 3 Ulica (street). One of Split's only open-air roof terraces, this place has a great atmosphere as they also have live music. Enjoy a few glasses of Croatian wine along with a cheese platter/mezze – you can't go wrong! Great atmosphere and a great night out.
La Bodega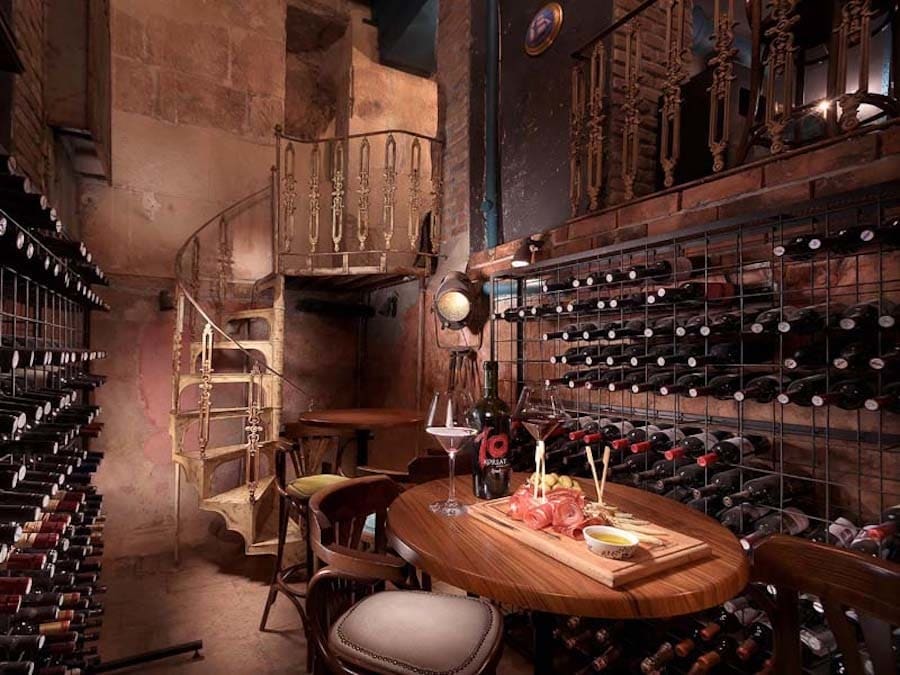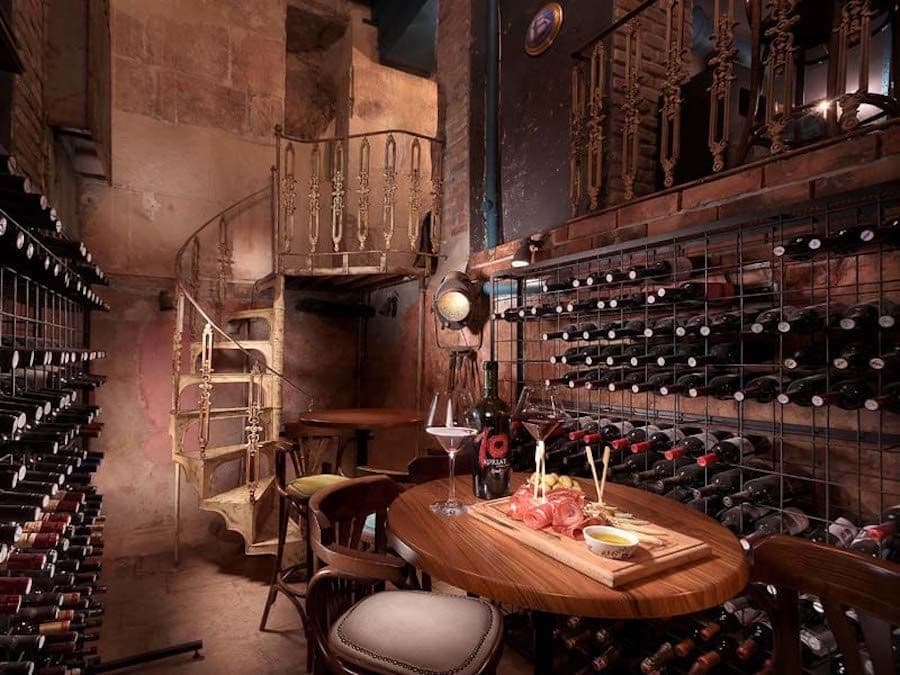 This antique tavern located next to the 'Vocni Trg' (Fruit Square) is also well worth visiting. Three main historical landmarks surround it, and the atmosphere is great. They have over 250 Croatian wines and authentic prosciutto in their fine wine cellar. You can't go wrong here – trust me!
The Sanctuary
This bar is open, relaxed, friendly, and fun! All the cocktails here are marvelous as well the shots 😉 They also have craft beer, so there is something for everyone. This is the type of place where you can spend all night making new friends! Located in the center of Diocletian's Palace in the 'Get Quarter,' the easiest way to get here is via google maps – Poljana Stare Gimnazije 1 – you'll love finding this place and get ready to have some fun!
Zinfandel Split
Stocked with more than 100 different bottled wines and a menu of no fewer than 30 wines by the glass, Zinfandel is a natural hub for wine lovers in Split. It's located in the heart of Diocletian's Palace, which makes it super-easily accessible to everyone staying in the Split Old Town. Zinfandel is more than just a wine bar, though.
They also have an extensive food menu and serve breakfast, lunch, and dinner. All meals are prepared with quality, locally sourced ingredients. Go there for a modern twist on established Dalmatian classics and a world-class wine pairing.
MORE CROATIA TRAVEL BLOGS
Share