We may earn commission from affiliate links →
How To Enjoy A Family Holiday In Turkey That The Kids Will Love
Turkey is a fascinating country with a diverse landscape and culture. It's a great place to travel with kids, as there are many activities and attractions that will appeal to them.
Here is how to have a family holiday in Turkey that the kids will love:
Family-Friendly Activities To Enjoy On Your Next Turkey Holiday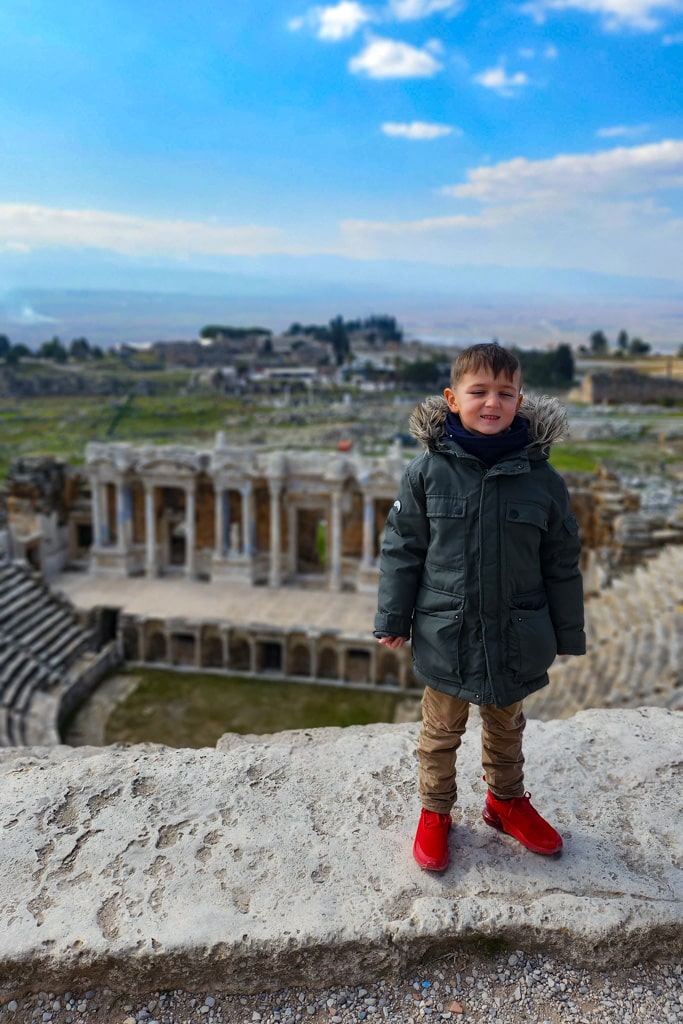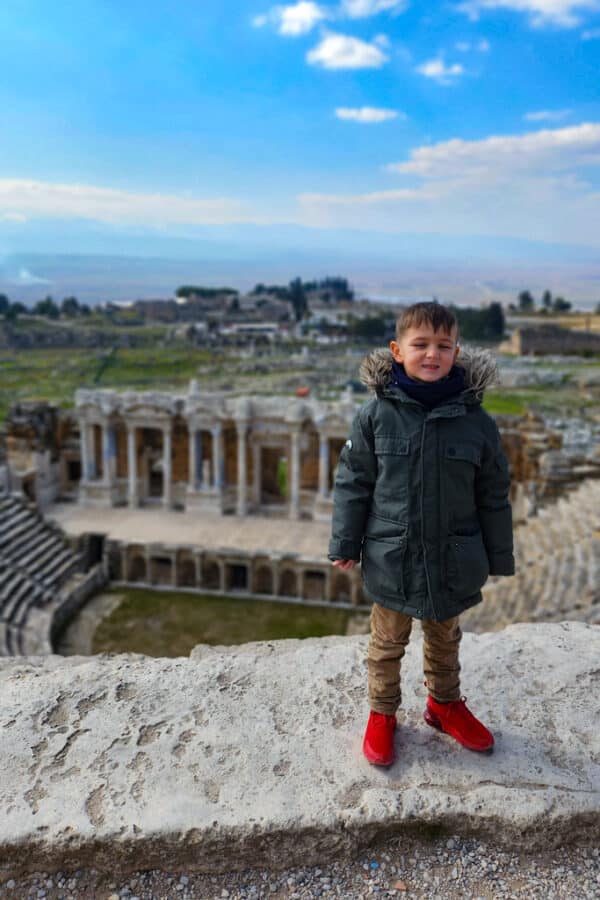 Are you planning your next family vacation to Turkey and looking for things to do that everyone will enjoy? Look no further! From exploring ancient ruins to relaxing on beautiful beaches, Turkey offers a variety of fun activities for the whole family.
In this post, we've compiled a list of family-friendly activities that are sure to make your next holiday in Turkey unforgettable. So grab the sunscreen and prepare for an adventure-packed trip with your loved ones!
Turkey is a land of great history and culture and a great place to take your family on vacation. There are plenty of things to see and do that will appeal to all age groups, so you're sure to find something everyone will enjoy.
Here are just a few ideas for family-friendly activities to enjoy on your next Turkey holiday:
Visit the ancient city of Ephesus: This UNESCO World Heritage Site is one of the most popular tourist destinations in Turkey. It's easy to see why – the ruins of this once-great city are truly impressive. Take a guided tour or simply explore independently; either way, your family will be amazed by what they see.
Going on a cruise down the Bosphorus is a must-do activity when visiting Istanbul. You'll get to see some of the city's best sights from the water, including the famous Dolmabahce Palace. Keep your camera handy, as you're sure to want to take lots of photos!
Take a scenic cable car ride: Don't miss out on taking a ride in one of Turkey's iconic cable cars. The fantastic landscape is a great way to get up close and personal. Ride the Tunektepe Teleferik cable car for panoramic views, visit both the upper and lower Duden Waterfalls
Explore an underground city: Derinkuyu is the largest and best-preserved underground city in Cappadocia
Take a boat ride on the Bosphorus Strait: This activity is excellent for kids of all ages. Sit back and enjoy the views as you cruise down this historic waterway separating Europe and Asia
Visit the ancient city of Ephesus: Kids will love exploring the ruins of this ancient city. Take a tour of the site and point out all the interesting features, such as the Temple of Artemis and the Library of Celsus
But..what else can you do in Turkey with the kids in tow? Let us show you;
Take A Trip To The Land Of The Fairy Chimneys

Turkey is home to some of the world's most unique and beautiful geological formations. The fairy chimneys of Cappadocia are a must-see for any visitor to the country, and there is no doubt that the kids will be enthused.
These strange rock formations were created by volcanic eruptions millions of years ago. Over time, the lava cooled and hardened into a soft rock called tufa. Wind and rain then carved out the distinctive cone shapes we see today.
The best way to explore the fairy chimneys is on foot. There are many hiking trails in Cappadocia that wind through these otherworldly landscapes. You can also take a hot air balloon ride for a bird's eye view of the area.
If you're traveling with young children, they will love visiting the Goreme National Park.
PLAN AHEAD TO GET THE BEST DEALS
Enjoying The Rest Of The Scenery In Cappadocia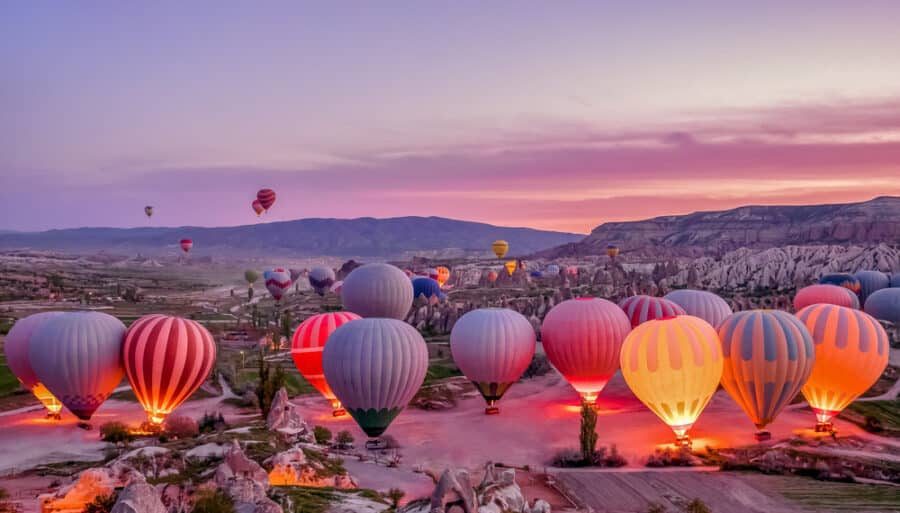 Cappadocia is one of Turkey's most popular tourist destinations, and it's easy to see why. The area is home to some of the most breathtaking scenery in the country, with its unique rock formations and beautiful valleys.
There are plenty of ways to enjoy the scenery, whether hiking through the valley, on a jeep safari, or taking a hot air balloon ride over the landscape. Whichever way you choose to explore, you're sure to be amazed by the natural beauty of Cappadocia.
Hiking
One of the best ways to appreciate the region's scenery is by hiking through the valleys. This allows you to get up close and personal with the rock formations, and you may even spot some of the region's native wildlife.
Hot Air Balloon Ride
For a good reason, Goreme National Park is one of Turkey's most popular tourist destinations. The park is home to some of the country's most beautiful landscapes, including the Cappadocia region with its unique "fairy chimney" rock formations. A hot air balloon ride over Goreme National Park is a truly magical experience that the whole family will enjoy. You'll float above the stunning scenery, getting a bird's eye view of the fairy chimneys, valleys, and caves below. It's an unforgettable way to experience this natural wonderland.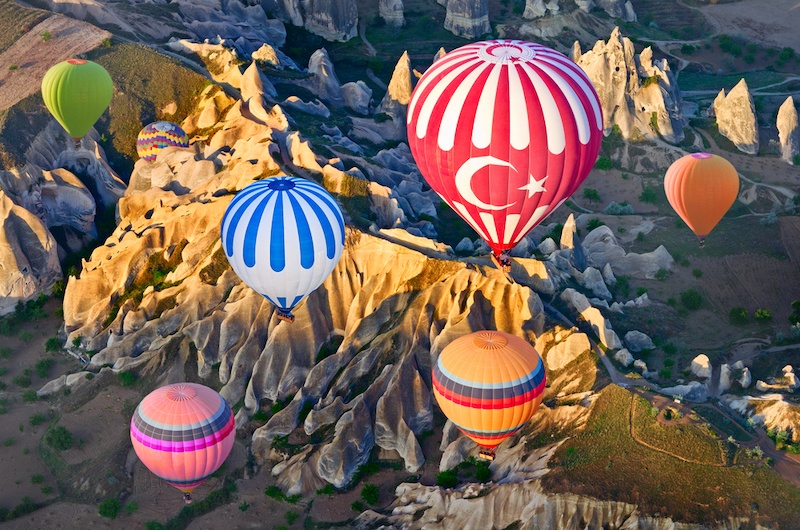 If you're looking for an unforgettable experience for the whole family, look no further than a hot air balloon ride over Goreme National Park. This UNESCO World Heritage Site is home to some of the most stunning landscapes in Turkey, and there's no better way to take it all in than from up high.
Your kids will be wide-eyed with wonder as you float over fairy chimneys, caves, and valleys – it's an experience they'll never forget. And when you land, there's plenty more to explore on foot. Goreme National Park is home to several hiking trails, so you can all stretch your legs and take in even more of this incredible place.
Theme Parks In Turkey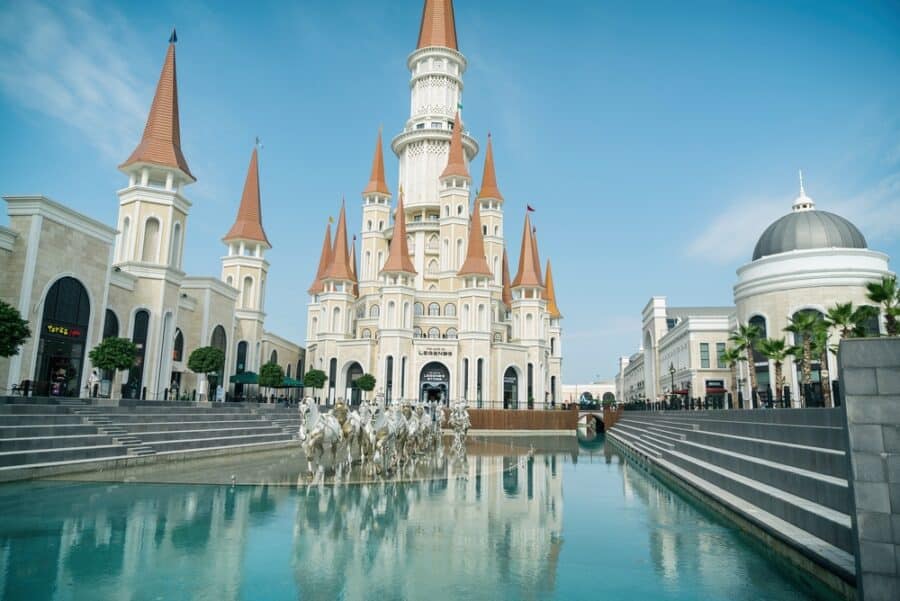 Turkey is the perfect destination if your kids are looking for a fun-filled vacation. The country is home to several world-class theme parks that will keep your little ones entertained for hours on end. From thrilling roller coasters to relaxing water slides, there is something for everyone at these top Turkish theme parks.
Dalaman Aquapark: This water park is located in Dalaman and features many slides and pools for both adults and children. There is also a wave pool, lazy river, and playground area for the little ones
Vialand: Vialand is Istanbul's largest theme park and offers something for everyone. The park has over 50 rides, including roller coasters, carousels, and bumper cars. There is also a shopping center, restaurants, and cafes on site
Aqua Fantasy Aquapark: This water park in Kusadasi is one of the largest in Europe and features over 30 slides and attractions. The park has a wave pool, lazy river, and kids' pool area.
Dinopark: Dinopark is located in Antalya and features over 80 life-size dinosaur models spread out over its enormous grounds. Visitors can also enjoy a number of rides, including a roller coaster and bumper cars
Movie Park: This park in Istanbul is perfect for movie buffs. It features rides based on popular films, such as "Jurassic Park" and "The Hunger Games," as well as a 4D cinema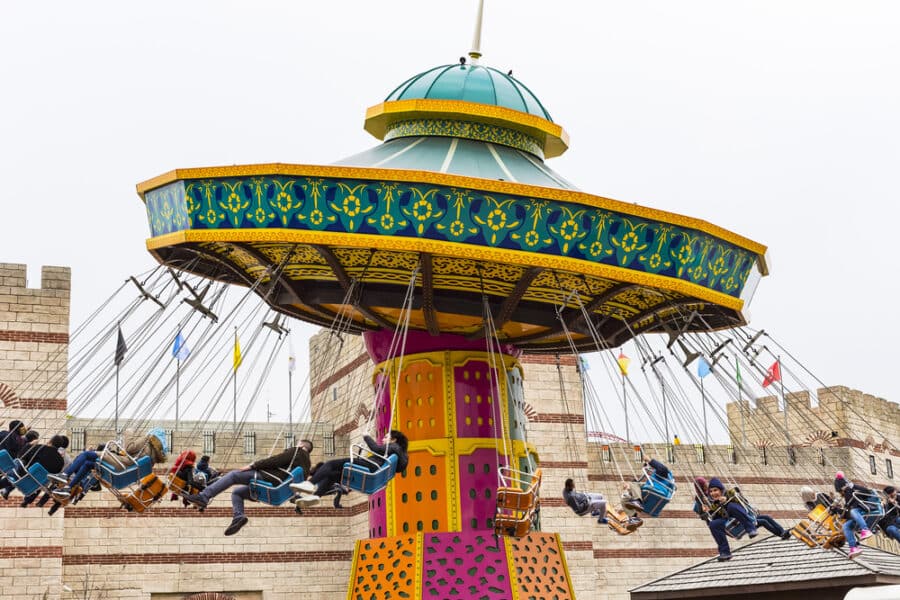 Turkey is a land of endless opportunities for outdoor adventures, and its theme parks are no exception. From world-renowned roller coasters to thrilling water slides, there is something for every thrill seeker at these top Turkish theme parks. So whether your kiddos are looking for a heart-pounding adrenaline rush or a more relaxed day of exploring, be sure to add one (or more!) of these family-friendly destinations to your Turkey travel itinerary.

Visiting Local Attractions In The Cities
Ankara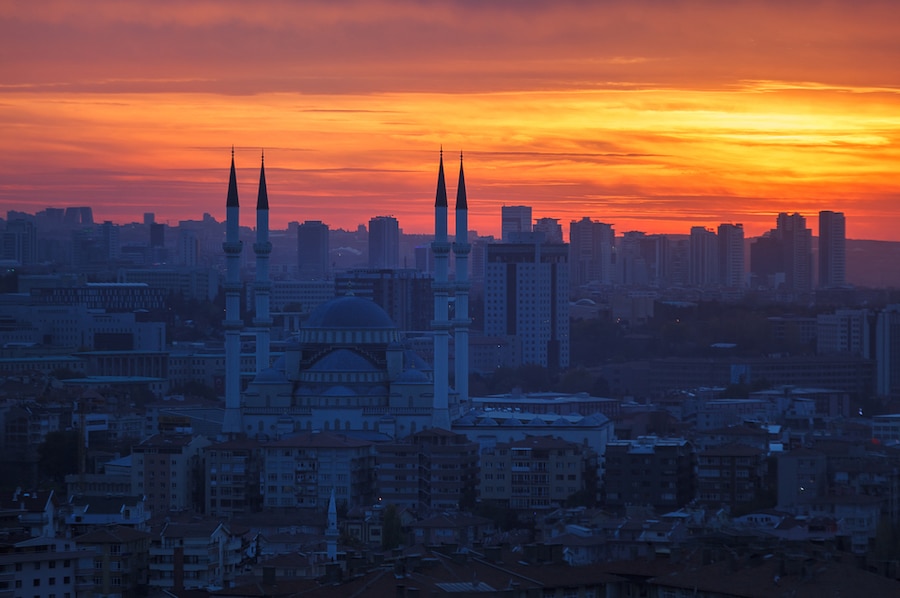 If you're looking for fun, family-friendly activities to enjoy on your next Turkey holiday, look no further than Ankara! This vibrant city has plenty to offer visitors of all ages, from exciting historical attractions to lively public parks.
One of the best ways to explore Ankara is by foot, so be sure to pack comfortable shoes for walking around. Start your sightseeing at the iconic Anitkabir, the mausoleum of Mustafa Kemal Ataturk, the founder of modern Turkey. Then, head to Kocatepe Mosque, one of the largest mosques in the country, before continuing to Golkoyu Cave Houses.
For some outdoor fun, take a stroll through Genclik Park or Ataturk Forest Farm and Animal Zoo. And no visit to Ankara would be complete without sampling some of the delicious local cuisines! Be sure to try dishes like kebabs, Turkish coffee, and Baklava for a truly authentic experience.
Istanbul
The city of Istanbul is a must-visit for any family interested in Turkish culture. There are many things to see and do in Istanbul, from visiting the Blue Mosque to taking a boat ride on the Bosphorus.
Exploring The Bazaars Of Istanbul
Istanbul is a city with a rich history and culture, and its bazaars are one of the best places to experience this. The Grand Bazaar is the largest and most well-known of Istanbul's bazaars, and it is a great place to find Turkish souvenirs and gifts.
The Spice Bazaar is another popular bazaar, and it is known for its wide selection of spices and herbs. If you're looking for something a little more unique, check out the Egyptian Bazaar. This bazaar specializes in selling Egyptian-themed items, such as carpets, jewelry, and clothing.
No matter which bazaar you explore, you can expect to find unique items and great deals. Be sure to haggle with the vendors for the best prices, as it is expected in Istanbul. You can also take some time to explore the side streets and alleys of Istanbul, where you will find many hidden gems.
Whether you're looking for souvenirs or just an experience, exploring Istanbul's bazaars is a must-do when visiting the city.
Boat Ride On The Bosphorus River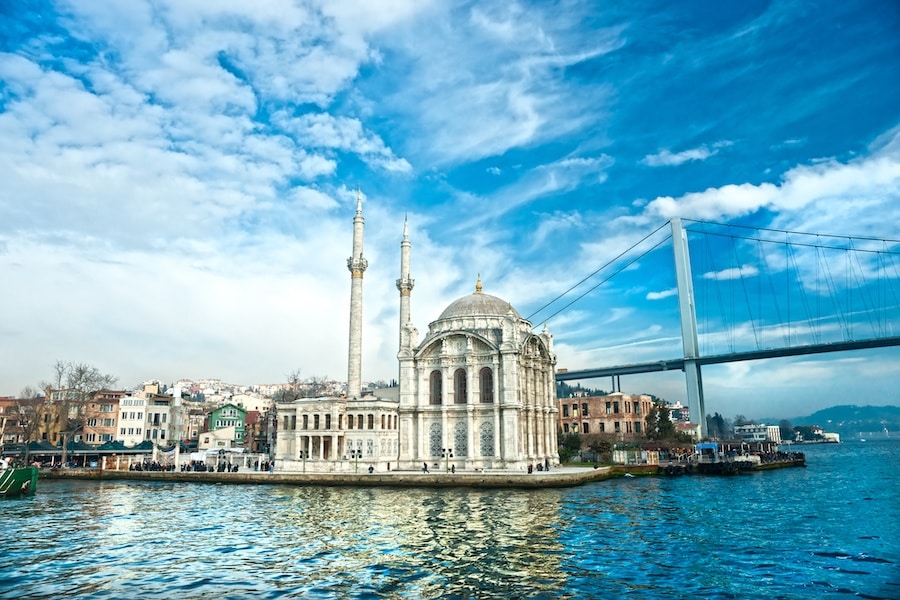 There's nothing quite like a boat ride on the Bosphorus River in Istanbul with kids. It's a great way to see the city from a different perspective and get some fresh air. Plus, it's just plain fun! The Bosphorus is a strait that runs through the city of Istanbul, separating Europe from Asia. It's about 30 miles long and 650 feet wide at its narrowest point. And it's absolutely gorgeous, with stunning views of both sides of the city.
Istanbul is an incredibly kid-friendly city, and there are plenty of things to do and see with kids on a boat ride on the Bosporus. It's a wonderful way to see the city and create some lasting family memories.
Exploring Ephesus And Its Ancient Ruins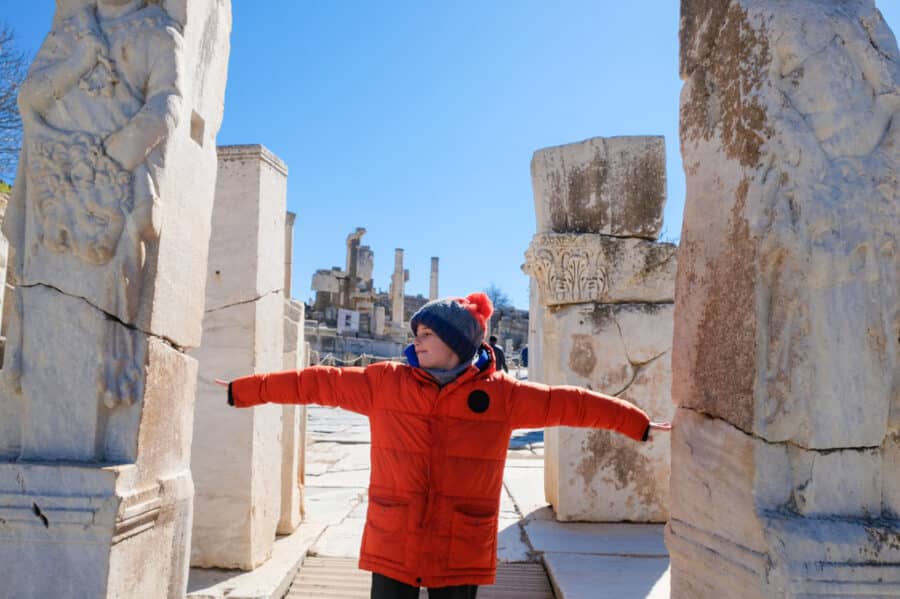 Ephesus was once one of the ancient world's largest and most prosperous cities. Today, its well-preserved ruins are a significant tourist attraction and offer a fascinating insight into life in Roman times.
The site has plenty to see, including the impressive Library of Celsus, the Temple of Hadrian, and the Great Theater. Visitors can also explore the city's streets, Houses of Pompeii-style, and see where some of the famous episodes from the Bible took place.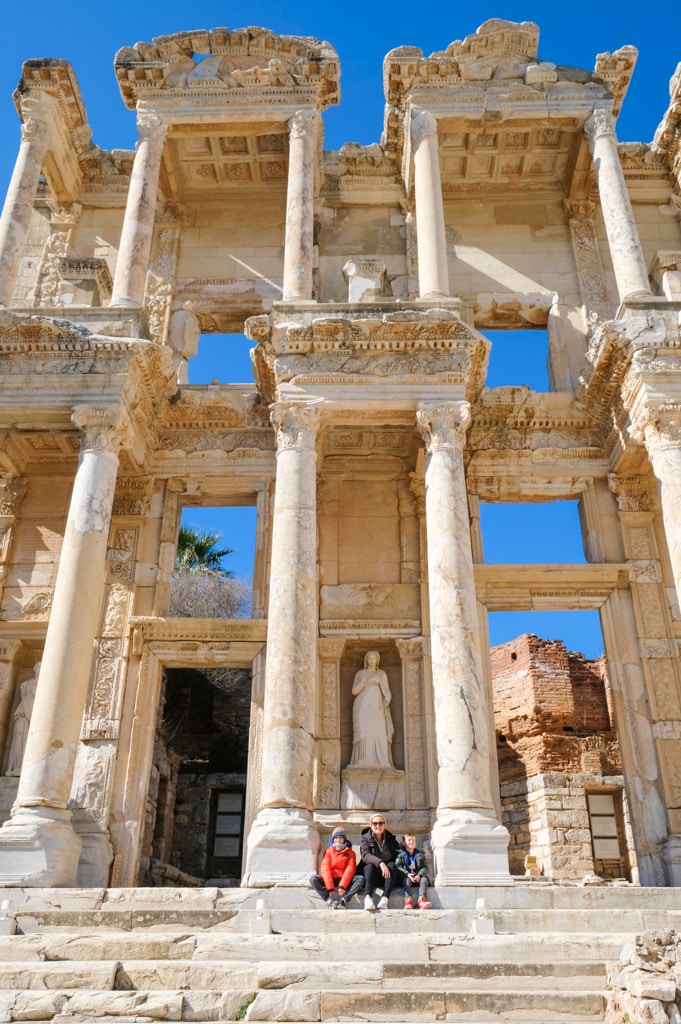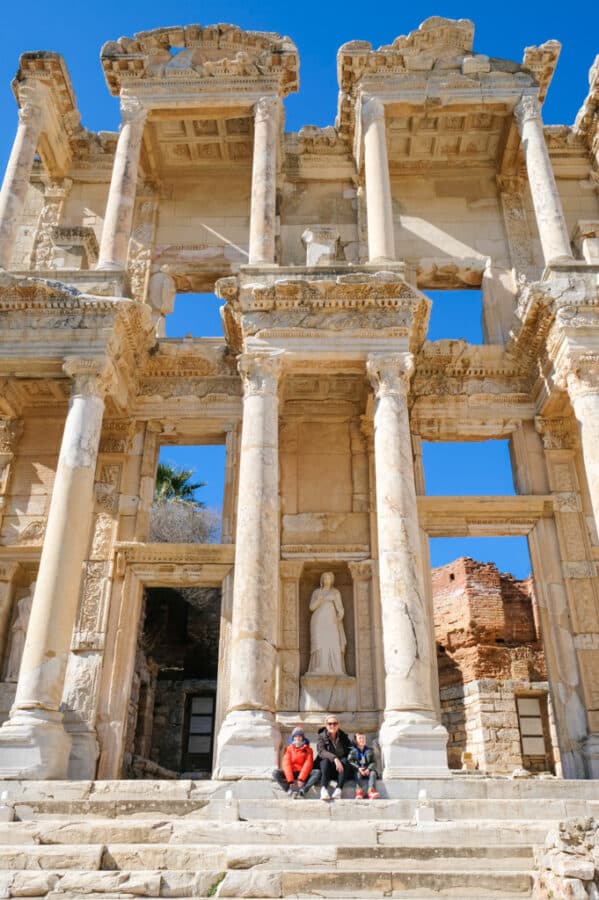 Several tours are available, which will help you and the children make the most of your visit to Ephesus.
Bathe In Beachside Towns
Visit one of Turkey's many beaches. Turkey has a coastline of over 8,000 kilometers, so there are plenty of options to choose from! Whether you want to relax on the sand, take a dip in the ocean, or try your hand at watersports, you'll find the perfect day for your family.
Antalya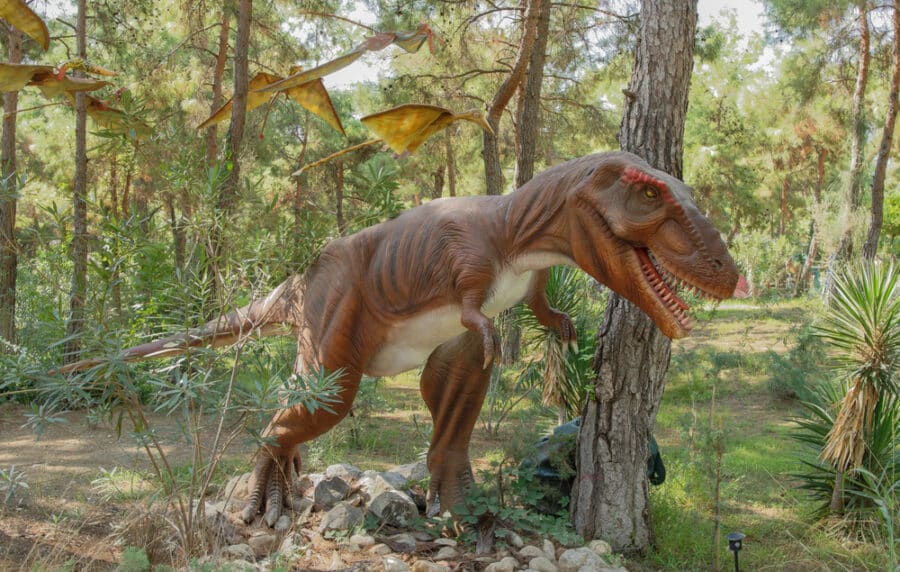 There's nothing quite like a day spent at the beach, and Antalya is home to some of the most beautiful beaches in Turkey. With its clear turquoise waters and lovely sandy beaches, Antalya is a great place to relax and enjoy the sun.
There are plenty of beach clubs and restaurants to choose from, so you can find the perfect spot to spend your day. If you're looking for a more active day, plenty of water sports are on offer.
Go Rafting with the kids in Antalya: When it comes to family-friendly activities, Antalya has plenty to offer. One of the most popular activities is rafting. Rafting is a great way to spend time with the kids and get some exercise. Several companies offer rafting tours in Antalya. The tour typically lasts for two hours and includes all of the necessary equipment
Fethiye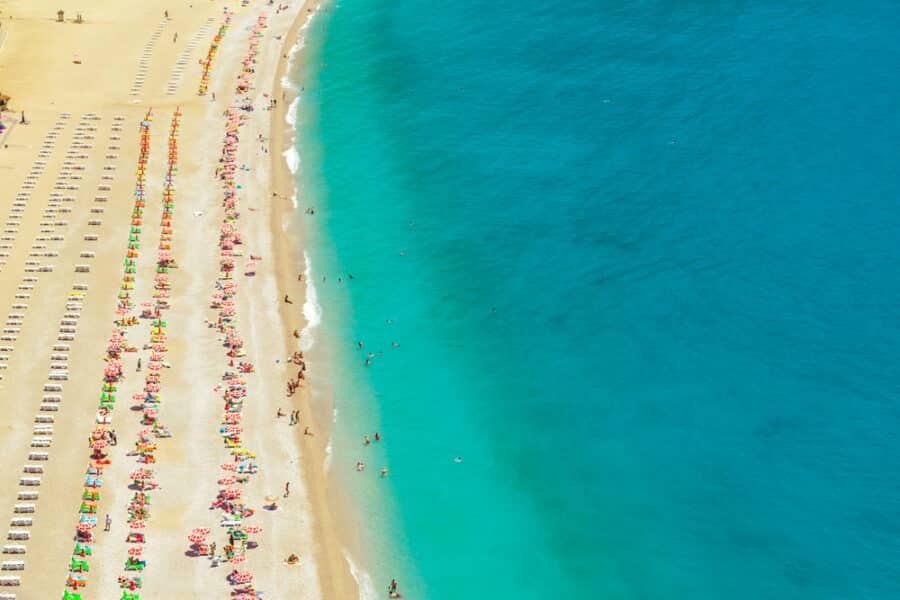 Who doesn't love a good beach? If you're heading to the Fethiye area of southern Turkey this coming summer, you're in for a treat when it comes to beaches!
Fethiye is part of the Dalaman region of Türkiye, and it's around 2 hours away from Marmaris and 1 hour from Dalaman Airport. Fethiye is a town in itself, but it also has neighboring Ölüdeniz attached to it, which is about 20 minutes away by road, and Hisaronu, which is around the same distance.
In the peak summer months, when temperatures soar, the beaches around this area are packed with people trying to cool down. However, even in the shoulder months, you can easily swim until the end of October.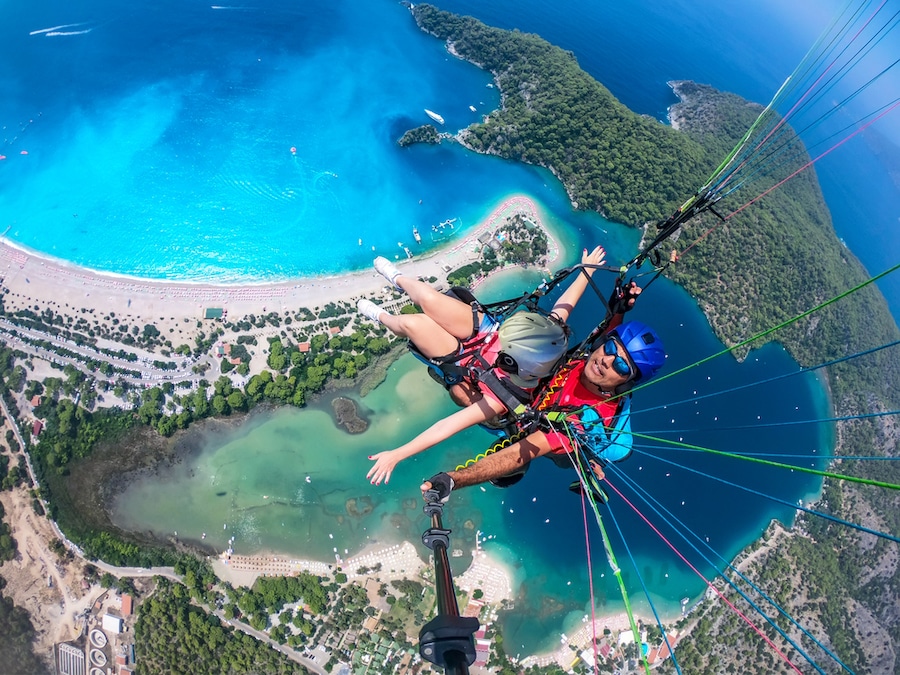 Go Hiking In Fethiye: Fethiye is a beautiful city in Turkey that offers many family-friendly activities. One of the best ways to explore the area is by going on a hike. Many hiking trails in Fethiye provide stunning views of the city and surrounding area. The Lycian Way is one of the most popular hiking trails, and it provides a variety of different routes to choose from. Several other hiking trails wind through the forests and mountains near Fethiye. No matter what trail you choose, you're sure to have an enjoyable experience exploring the natural beauty of Turkey
Paragliding: Ölüdeniz is world-famous as a spot for paragliding, and older kids and teens will, without question, love soaring the skies above
Spend days at the beach: The top beaches in Fethiye include Blue Lagoon and Belcekiz Beach. You can find more Fethiye beaches here.
Attending A Turkish Cooking Class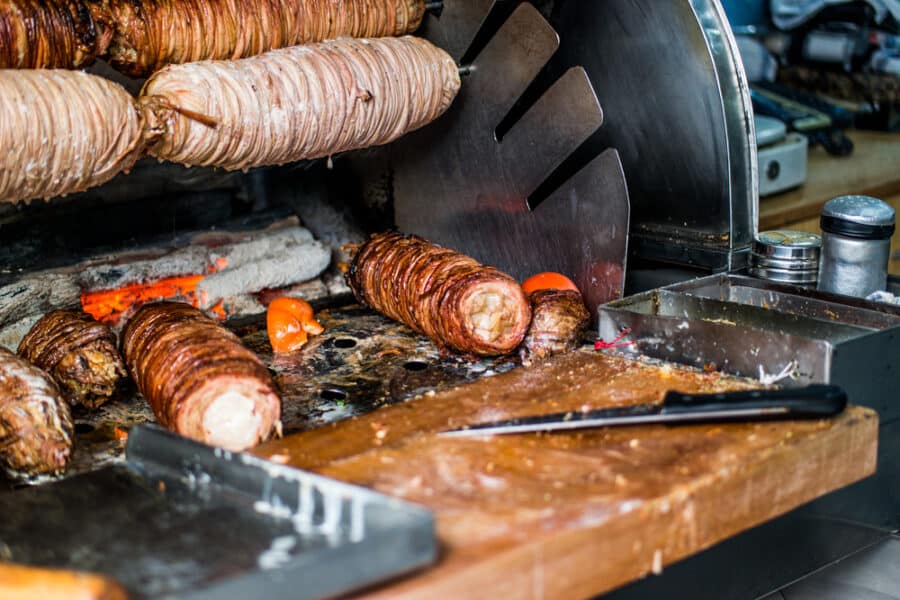 One of the best ways to experience the local cuisine with the family is to take a cooking class. And what better place to do that than in Turkey, where the food is delicious and varied?
Many Turkish cooking classes are available, so you can choose one that suits your interests and schedule. For example, you could take a class focused on making traditional Turkish dishes like kebabs or baklava or opt for a more hands-on experience where you learn how to make your own bread or weave a rug.
No matter what type of class you choose, you'll be sure to have a fun and educational experience that will leave you with some new skills (and maybe a few extra pounds!).
Konya And Watch A Whirling Dervishes Show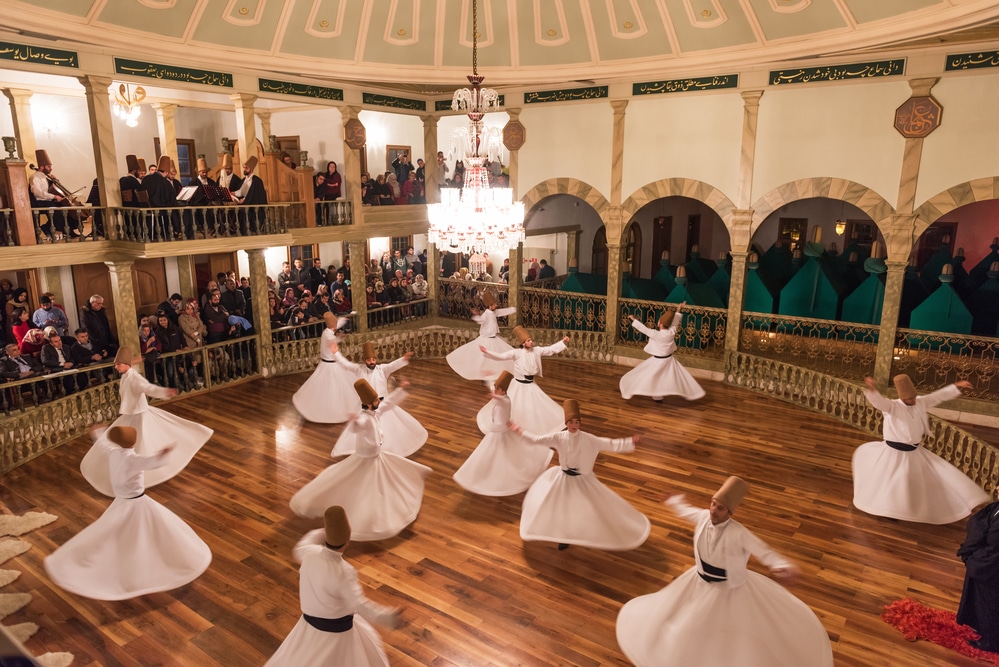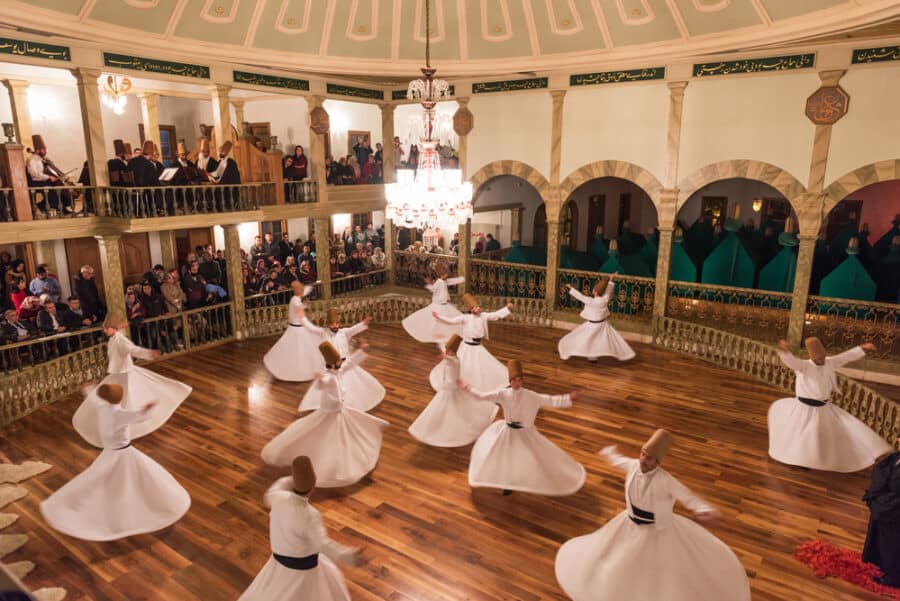 If you're looking for a unique and memorable activity to do with your family on your next trip to Turkey, consider taking the children to Konya to see a whirling dervishes show. This ancient tradition is still practiced today and is something that both kids and adults will enjoy.
During the show, the dervishes will spin around in circles while wearing traditional robes and playing music. It's a fascinating display of culture and history that your family will surely remember long after your trip.
The historic city of Konya is a great place to explore Turkey's culture and history. It's home to some of the oldest mosques in the world, as well as the Mevlana Museum and Mausoleum.
Delicious Turkish Dishes That Are Kid-Approved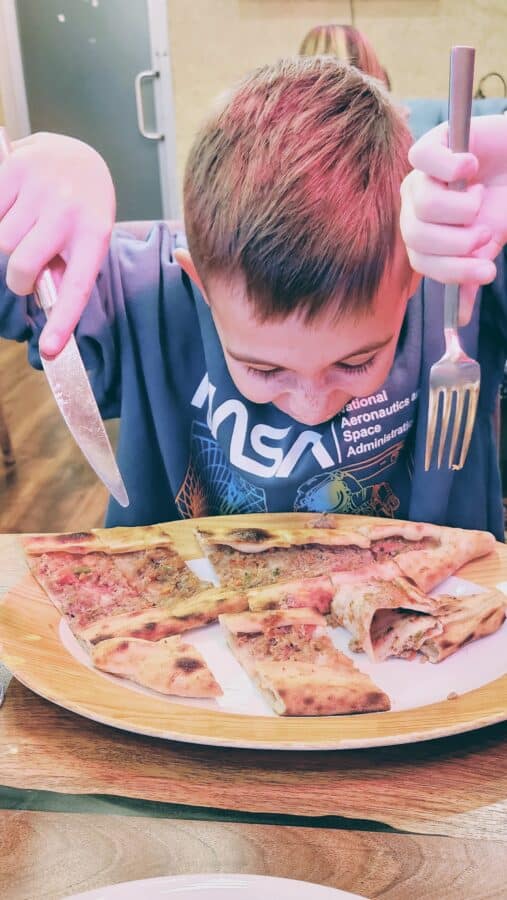 Turkey is a land of delicious cuisine, with plenty of kid-friendly dishes to enjoy. From succulent kebabs to refreshing salads, there's something for everyone to enjoy.
Here are some of our favorite Turkish dishes the whole family will love:
Kebabs are a staple of Turkish cuisine and a favorite amongst kids. They can be made with chicken, lamb, or beef and are often served with rice or bread
Falafel is another popular dish that's perfect for kids. These fried balls of chickpeas are usually served with tahini sauce and can be eaten as a snack or main meal
Pide is a type of Turkish flatbread that's often filled with meat, cheese, or vegetables. It makes for a tasty and filling meal that the whole family can enjoy
Börek is a pastry dish made with thin layers of dough filled with meat, cheese, or vegetables. It's perfect for sharing and makes a delicious snack or light meal
Dolma is a type of stuffed vegetable dish that's popular in Turkey. It's usually made with peppers, tomatoes, or zucchini and can be filled with meat, rice, or a combination of both
Köfte are a type of spiced meatballs that are often served as part of meze platters. They're great for kids because they can be eaten as a snack or as part of a meal
Ayran is a refreshing yogurt drink made with water and salt that makes for the perfect summer beverage. Kids love it, and it's also good for them too!
Safety Considerations For Families In Turkey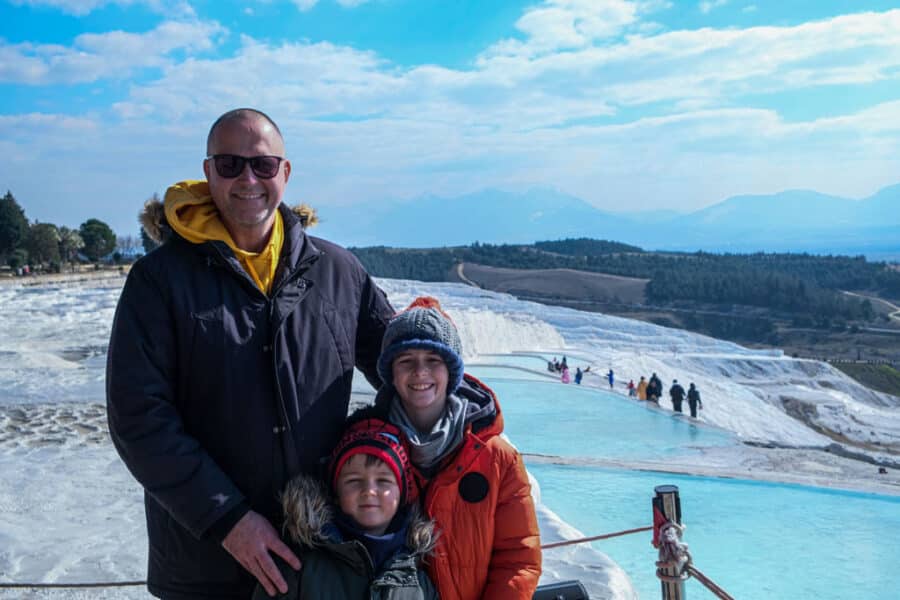 Turkey is a country with many different cultures and customs, which can be confusing for families traveling with young children. Here are some things to keep in mind to stay safe while enjoying your trip:
When out and about, keep a close eye on your children at all times. Turkey is a bustling place, and it can be easy for little ones to get lost in the crowd
As in any new place, be aware of your surroundings and trust your gut if something doesn't feel right.
While Turkey is generally a safe place, there are always risks when traveling to any new country. Be sure to have travel insurance in case of any medical emergencies
Budget Travel Tips For Families In Turkey
When traveling to Turkey with kids and families, it is important to budget carefully. Here are some tips to help you save money:
Book your flights and accommodation in advance: This will help you get the best deals and avoid last-minute price hikes
Look for family-friendly hotels and resorts that offer discounts for small children
Take advantage of free activities for kids at tourist attractions. Many museums and historic sites offer free admission for children under a certain age
Make use of public transportation instead of renting a car. Turkey has an excellent public transportation system that can take you to all the major cities and towns
Purchase souvenirs and gifts from local markets instead of souvenir shops. You'll find better deals on authentic Turkish items this way
Accommodation For Families In Turkey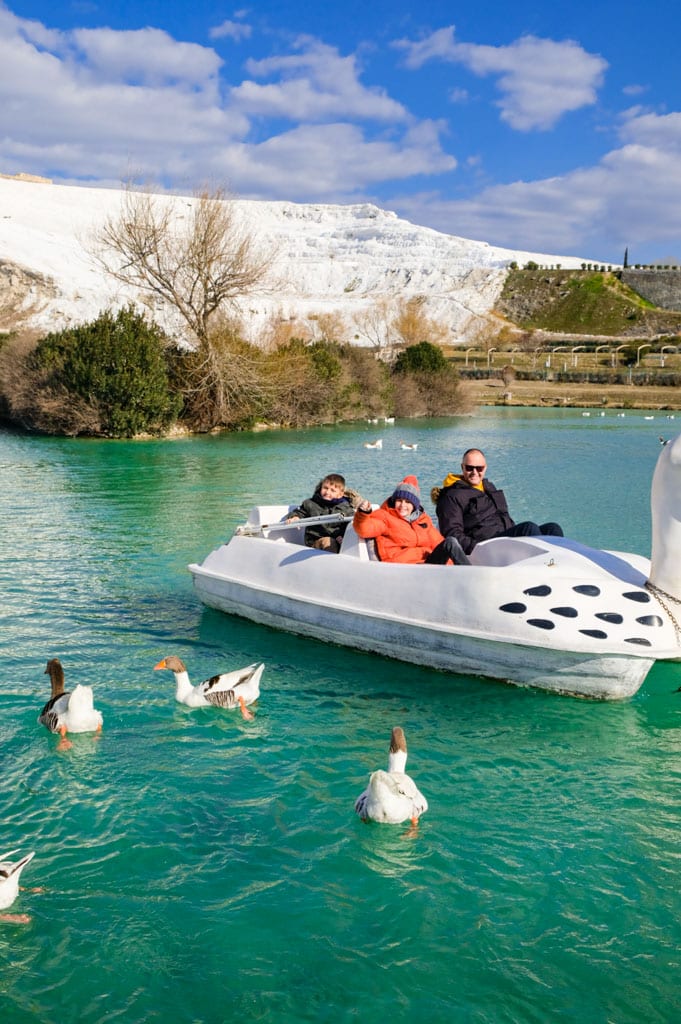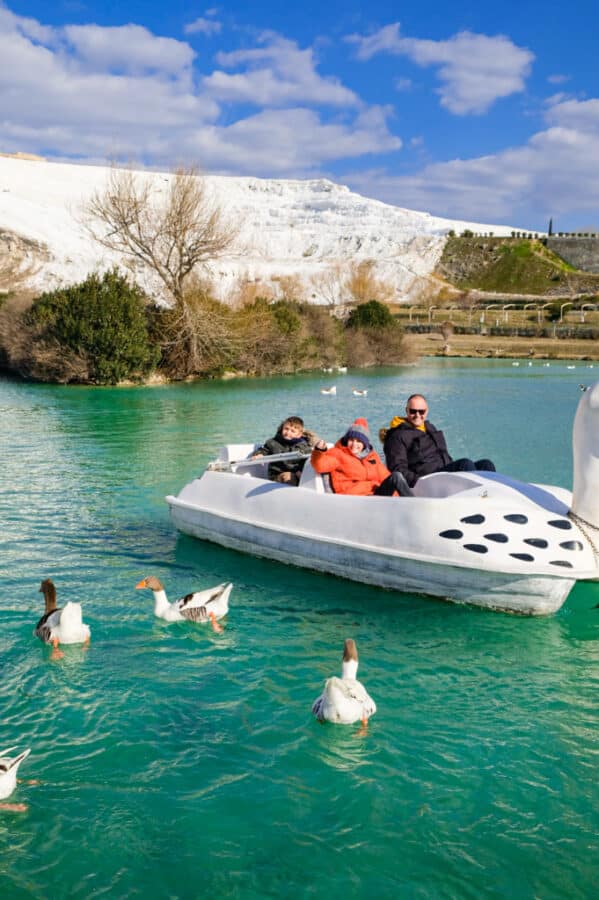 There are many accommodation options for families in Turkey, from camping and caravanning to hotels and apartments.
Camping is a popular option for families, as it is an inexpensive way to see the country and experience the great outdoors. Caravan parks can be found in most towns and cities, and there are also many private campsites
Hotels and apartments are other popular options for families, as they offer more space and privacy than camping. There are many family-friendly hotels and apartments located in Turkey's major cities, such as Istanbul, Ankara, and Izmir
For those who prefer something more luxurious, plenty of all-inclusive resorts are available along the Mediterranean coast. These resorts offer a range of activities for families and provide excellent facilities.
Turkey is also home to many luxurious villas, which offer more space and privacy than hotels or apartments. Villas can be rented year-round in some areas, making them perfect for a long stay in the country
.
Family Hotels In Turkey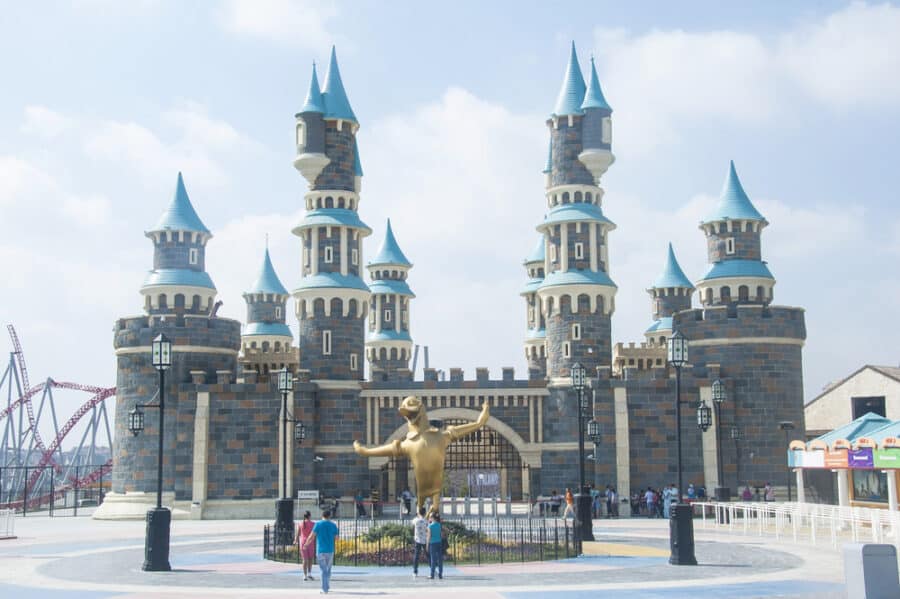 When looking for family hotels in Turkey, it is important to consider the type of accommodation you are looking for. Some hotels are perfect for families who want to stay in the city, such as family-friendly hotels in Istanbul and Ankara
Turkey is a renowned travel destination for families and couples alike. With its sandy beaches, clear waters, and a plethora of activities, it's no wonder that Turkey is such a popular choice for a family getaway.
There are plenty of accommodation options to choose from when traveling to Turkey with kids and families. Family hotels in Turkey offer a range of amenities and facilities to make your stay comfortable and enjoyable. Many family hotels boast kid-friendly pools, play areas, kids clubs, and babysitting services so that you can enjoy some adult time too.
Some places we love are:
Aquarium Hotel, Istanbul: The Aquarium Hotel in Istanbul is one of the top hotels in Turkey that offer fun activities for kids and families. The hotel has an indoor and outdoor pool, a water park, a kids club, and a spa. The Aquarium Hotel is located in Istanbul's Old city and is close to many attractions kids love, such as the Blue Mosque, Hagia Sophia, and Topkapi Palace
Delphin BE Grand Resort Antalya: The Delphin BE Grand Resort Antalya is an all-inclusive resort in Antalya, Turkey. The resort offers a variety of activities for kids and families, including a water park, kids' club, game room, and more. The resort also has its own private beach, where families can relax and enjoy the stunning views of the Mediterranean Sea
The Sirene Belek Hotel is one of the best all-inclusive resorts in Belek, Turkey. It offers plenty of activities for kids and families, including a water park, mini golf, and a kid's club
The Rixos Premium Bodrum is another great hotel for families with kids. It offers an on-site water park, kid's club, and other fun activities
.
MORE FAMILY HOTELS IN TURKEY
If you're looking for a little luxury on your family holiday, plenty of upscale resorts offer all the trimmings, from five-star dining to private beach areas. No matter your budget or preferences, there's sure to be a family hotel in Turkey that's perfect for you.
FAQs ON FAMILY HOLIDAYS TO TURKEY
Turkey is a good place to visit with kids, right?
With its sun, sea, beaches, theme parks, and water parks, Turkey is an excellent place to visit with kids.
What are the benefits of Antalya, Turkey, for families?
There are plenty of attractions for kids in Antalya, but the resorts here are some of the best in the country.
Is there a theme park in Turkey?
There are several theme parks in Istanbul, including Kidzania, Legoland, Vialand, Jurassic Land, and Aqua Park Istanbul.
What is the best part of Turkey for a family holiday?
Antalya is our favorite part of Turkey for families because there are so many attractions for everyone. But Fethiye, Marmaris, Cappadocia, and Istanbul are all unique places to visit.
Final Thoughts on Visiting Turkey With Kids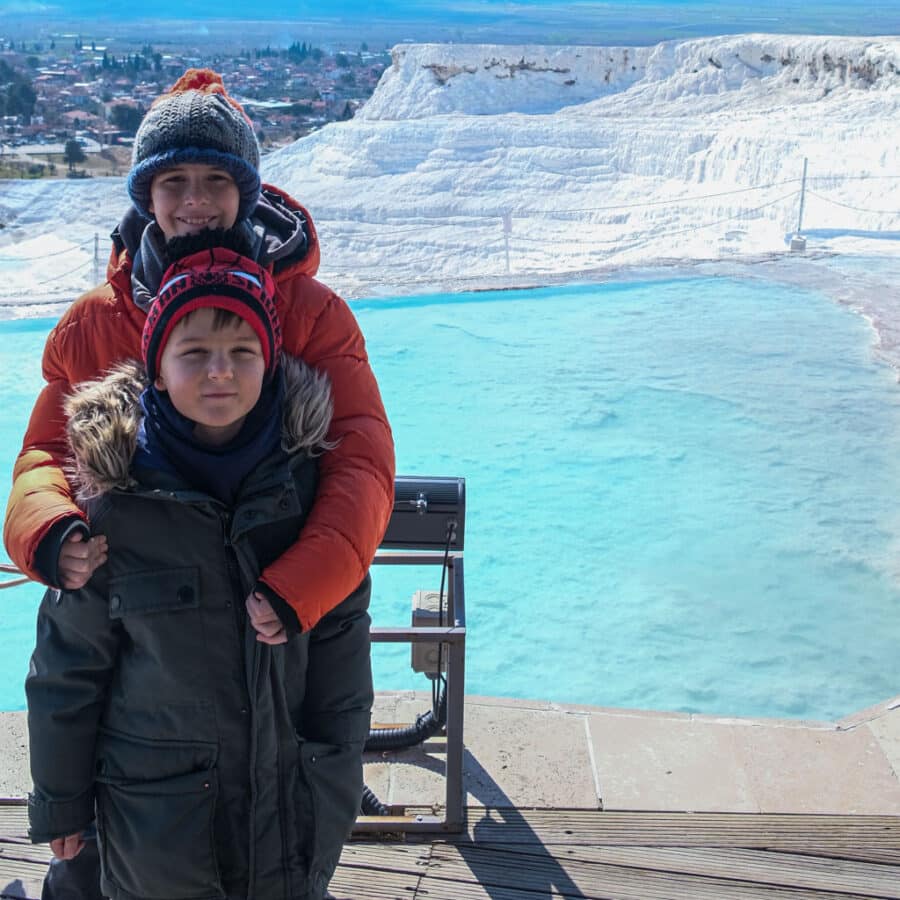 Turkey is a fantastic country with a rich history and culture. It's a great place to visit with kids and families, as there are many things to see and do. The food is also fantastic, and the people are incredibly friendly.
If you're considering a family holiday in Turkey, I highly recommend it. Your family will not be disappointed!
Share