Privacy & disclaimers →
Two Weeks In Turkey Itinerary We Know You'll Love
Turkey is among the best travel destinations in the world. Located in Asia and Europe, Turkey has a mix of elements from both worlds to charm a seasoned traveler and a novice alike.
The mosques in Istanbul tell tales of the country's rich history and the remains of the ancient cities of Hierapolis and Ephesus to transport you centuries back in time.
The whimsical fairy chimneys of Cappadocia mesmerize you, and the quintessential Turkish Coffee takes your tastebuds for a joyride.
So, if you've selected Turkey as your destination, congratulations on a well-made decision!
History Of Turkey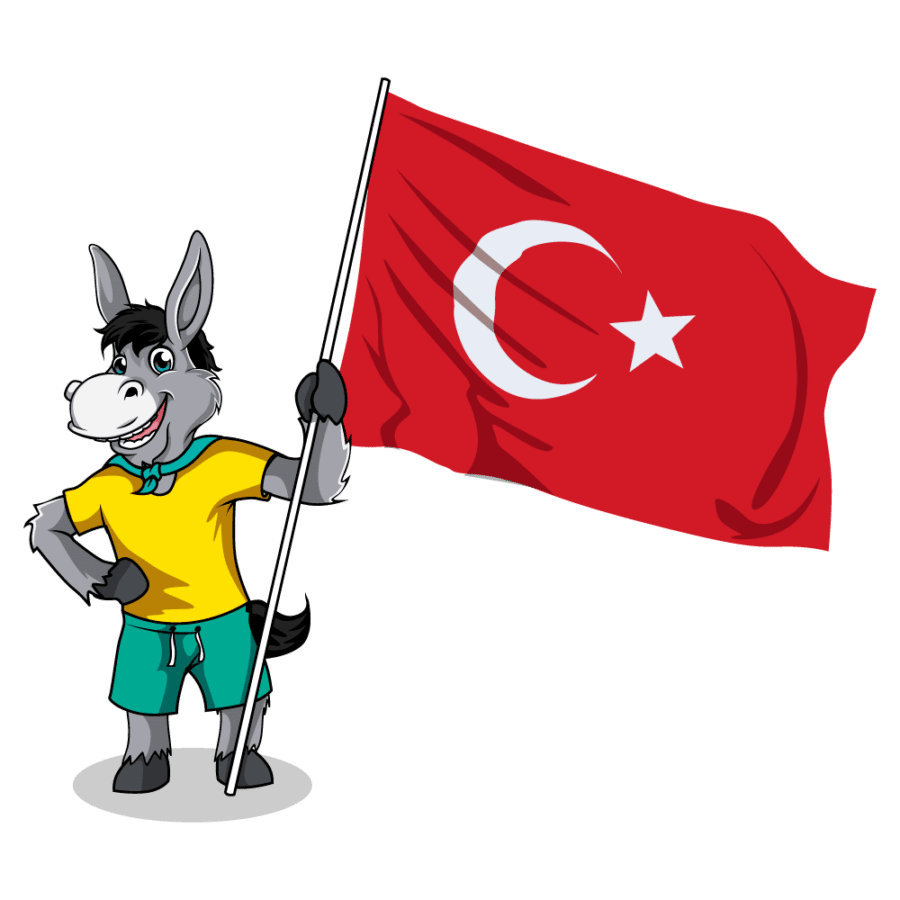 Before we get started on your Turkey 2-week itinerary guide, let's chat about the history. Turkey has a long and fascinating history that spans thousands of years. In ancient times, the region was home to powerful civilizations such as the Hittites, Greeks, and Romans, who left a lasting legacy through impressive architectural ruins and cultural artifacts. In the 14th century, the Ottoman Turks rose to power and established a vast empire that lasted for centuries, spanning across Europe, Asia, and Africa. However, by the early 20th century, the Ottoman Empire was in decline.
After World War I, Turkey became a republic under the leadership of Mustafa Kemal Atatürk and formed a secular, democratic government. Today, Turkey is a modern nation with a rich cultural heritage and a diverse population, and it plays an important role in global politics and economics.
Places We'll Visit On This Turkish 14-Day Itinerary
This 14 days in Turkey itinerary guide will cover these places;
Istanbul
Hierapolis-Pamukkale
Ephesus
Cappadocia
Antalya
Day 1 To 4: Arrive At And Marvel At The City Of Istanbul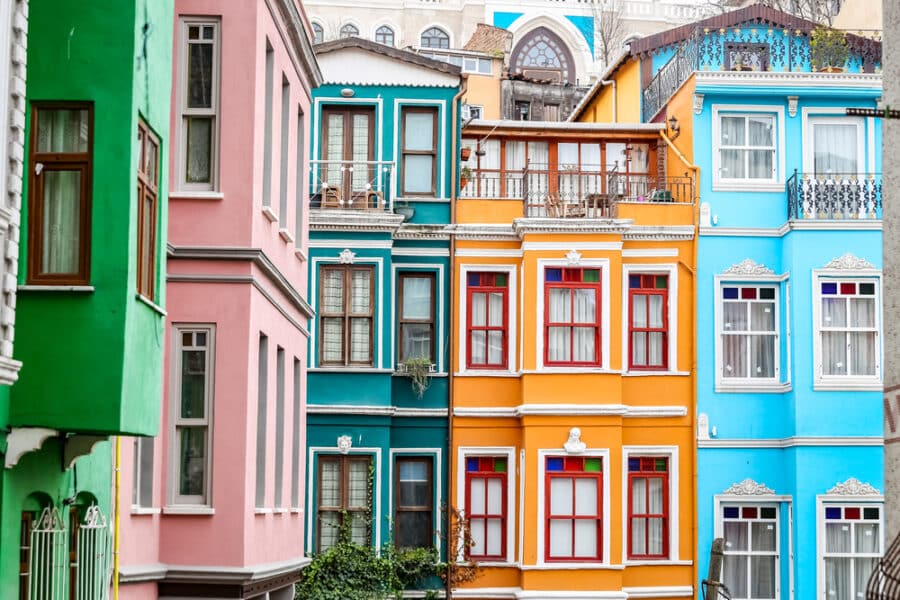 A trip to Turkey is best begun by exploring one of its major cities, Istanbul. Istanbul is a city with a long and complex history. It has been inhabited since at least the 7th millennium BC and has been ruled by a number of different empires and civilizations over the centuries.
First known as Constantinople, it was the capital of the Byzantine Empire founded by the Greeks, which later fell to the Ottoman Turks, and the city was renamed Istanbul. Over the years, the city has undergone massive transformations to become one of the largest and most vibrant cities in the world today.
I recommend spending 3 to 4 days in the vibrant city of Istanbul to soak in its culture and rewind to the past, and delve into its history. Stay in the old part of town, near Sultanahmet, the historic heart of the city.
The must-visit sites – Hagia Sophia Grand Mosque, Blue Mosque, Topkapi Palace, and Spice Bazaar – are within walking distance. Of these, the Hagia Sophia fascinated me the most, with elements of both Christianity and Islam existing simultaneously. Your first full day in the city should be spent visiting these historical sites.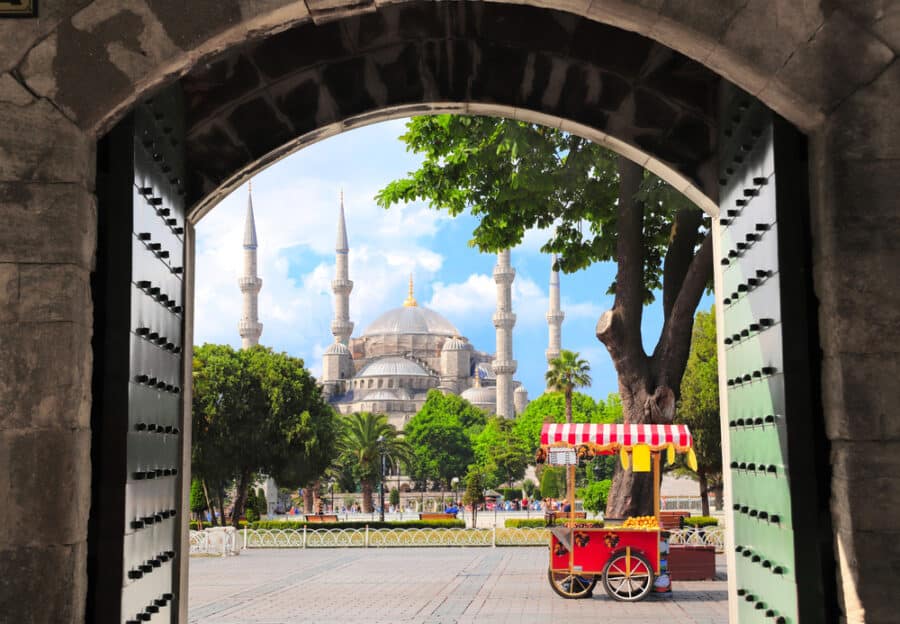 Istiklal Street in Istanbul is among the most famous streets in the city. Bustling with cafes, restaurants, shops, and live music, it shows the vibrant and modern part of the city. For the next day, spend at least half the day strolling on this street and checking out Taksim Square, another historical place in Istanbul.
One of my favorite experiences in Istanbul is watching the whirling dervishes show. It is a meditation practice performed by Sufi groups using dance and music as their offering to God. The group performing on stage had their eyes closed, and despite that, there were in perfect sync with each other. This is a one-hour show which can be watched in the evening.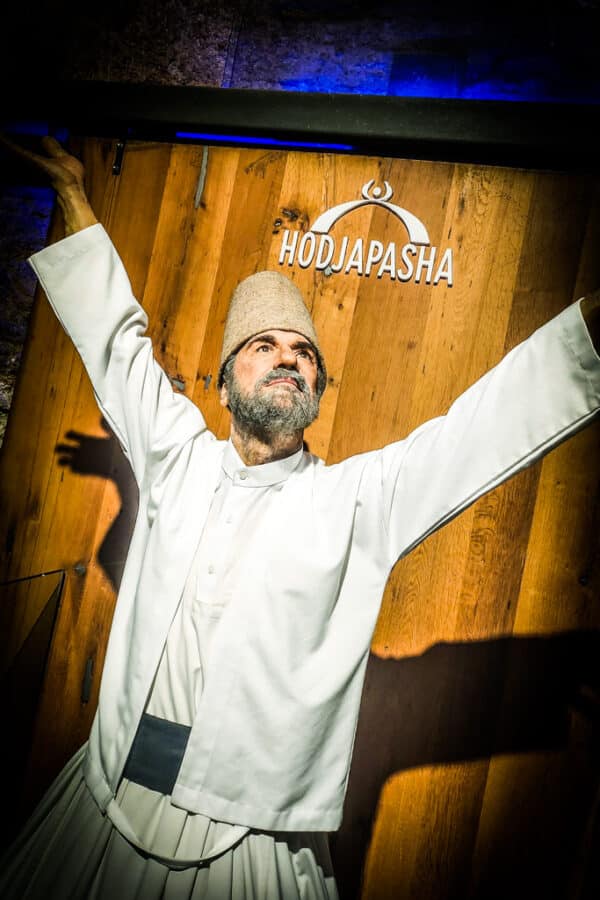 Begin the next day with a visit to the 17th-century Spice Bazaar, one of Istanbul's most colorful, bustling attractions. Next, travel the Golden Horn on your way to an unforgettable cruise along the Bosphorus, the majestic strait that runs through Istanbul, linking Europe and Asia. From the cruise boat, you can view the dramatic sights lining the Bosphorus' wooded shores: mosques, a bridge that for a time was the world's longest, and Rumeli Hisari, a massive fortress built by Mehmet the Conqueror in just three months as he prepared to take Istanbul. Also noteworthy on this tour are the 19th-century mansions of the Ottoman elite and the Sultans' fanciful gingerbread palaces and hunting lodges.
Do not leave Istanbul without experiencing the Hammam – a Turkish body scrubbing, washing, and massage experience. For the best Hammam experience, go to the Haseki Hurrem Sultan Hammam, which dates back to the 16th century. It's located in the middle of the Blue Mosque and the Hagia Sophia Museum.
THINGS TO DO IN ISTANBUL
It is far too hard to give you a list of exactly what to do in Istanbul for a few days, as there is so much on offer. So take your pick from the ideas below. These Istanbul guides will make sure your few days in this metropolis are a total blast.
Day 5: Fly To Izmir And Stay In Kusadasi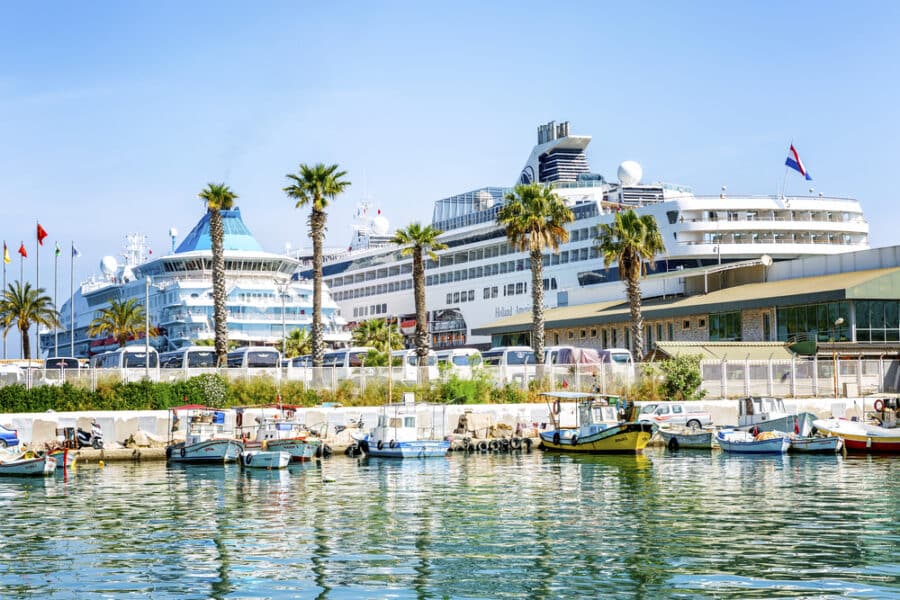 To cover the pool terraces of Pamukkale and the ancient city of Ephesus, take a flight to Izmir and stay overnight in Kusadasi as your base. Kusadasi is a beach town on the Western coast of Turkey. You can enjoy a walk along its seafront promenade.
Day 6: Pamukkale-Hierapolis Tour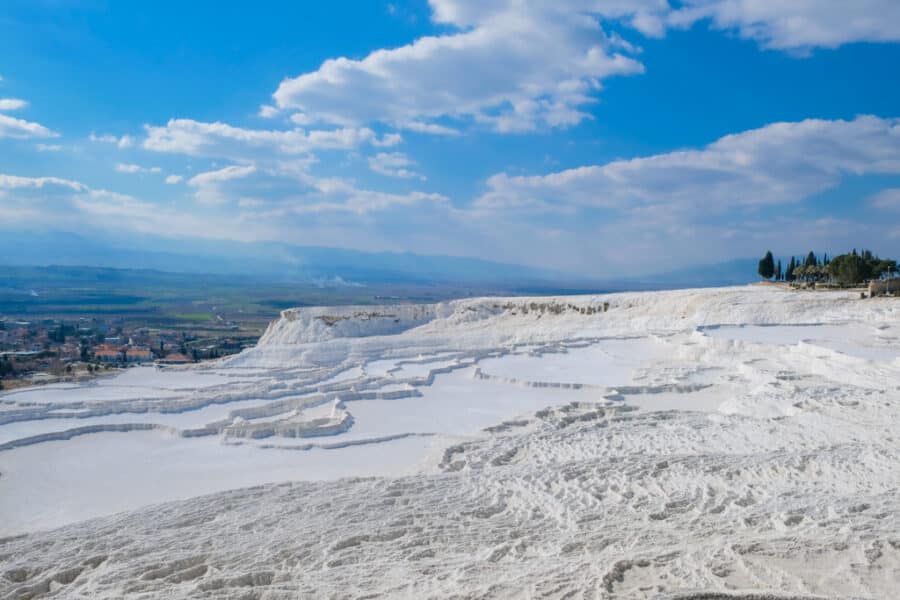 From Kusadasi, drive around 2.5 hours inland to Pamukkale to enjoy the spas, pools, and terraces of this natural wonder called the 'Cotton Castle.' This name is truly fitting; the brilliant white calcified terraces do truly resemble a castle made of cotton. Also, spend time in Hieropolis, one of the largest and most diverse necropolises in the world.
Day 7: Ephesus Tour; Fly To Cappadocia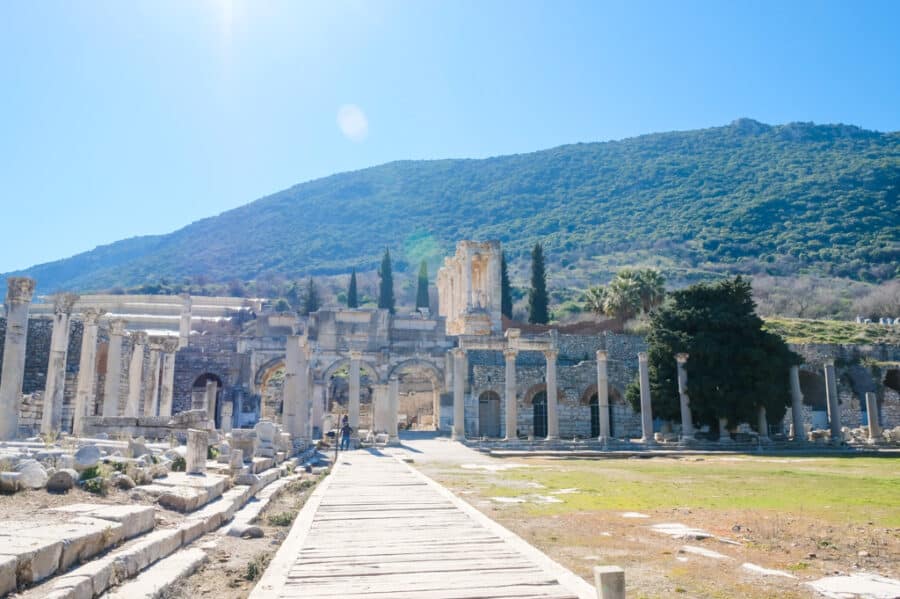 Begin the Ephesus tour with a visit to The Temple of Artemis, one of the Seven Wonders of the ancient world. Today one can only see the ruins of the foundations, entirely made of marble and full of sculptured columns' capitals and shafts.
Next, visit the archaeological site of the ancient Greco-Roman City of Ephesus. Enter Ephesus through the Magnesia Gate and begin a slow, downhill walk into the ruins of this Roman provincial capital. Go past the Odeon Theater, the Celsius Library, the Temple of Hadrian, the Fountain of Trajan, and the Great Theater. The theater, which seats 24,000 spectators, is still used today for local festivals and concerts.
Visit The House of the Virgin Mary, which is considered a holy place for both Christians and Muslims alike. This is the official site recognized by the Vatican as the residence where the Virgin Mary spent her final days. Experience a tranquil atmosphere for prayer and meditation.
Take a late evening flight to Cappadocia.
Day 8 to 10: Explore Cappadocia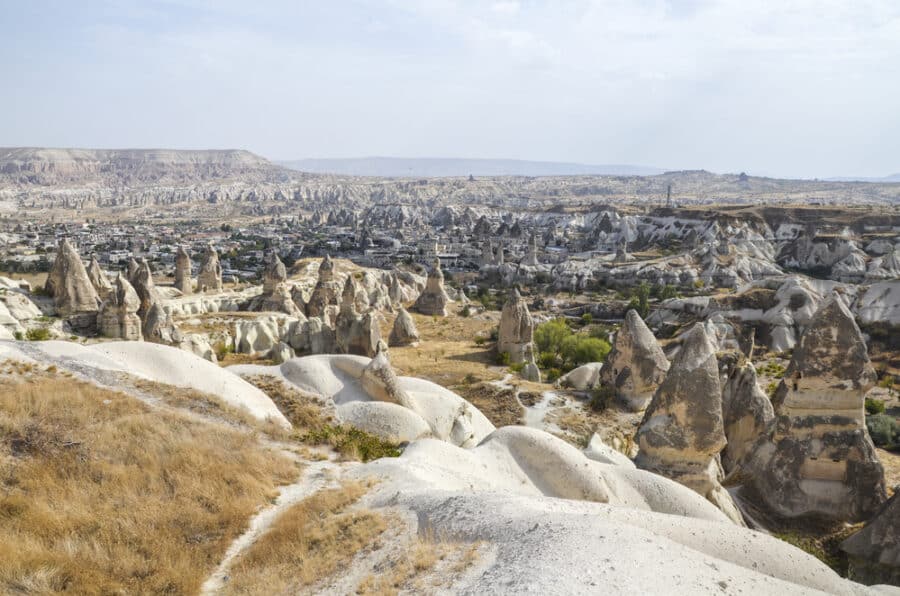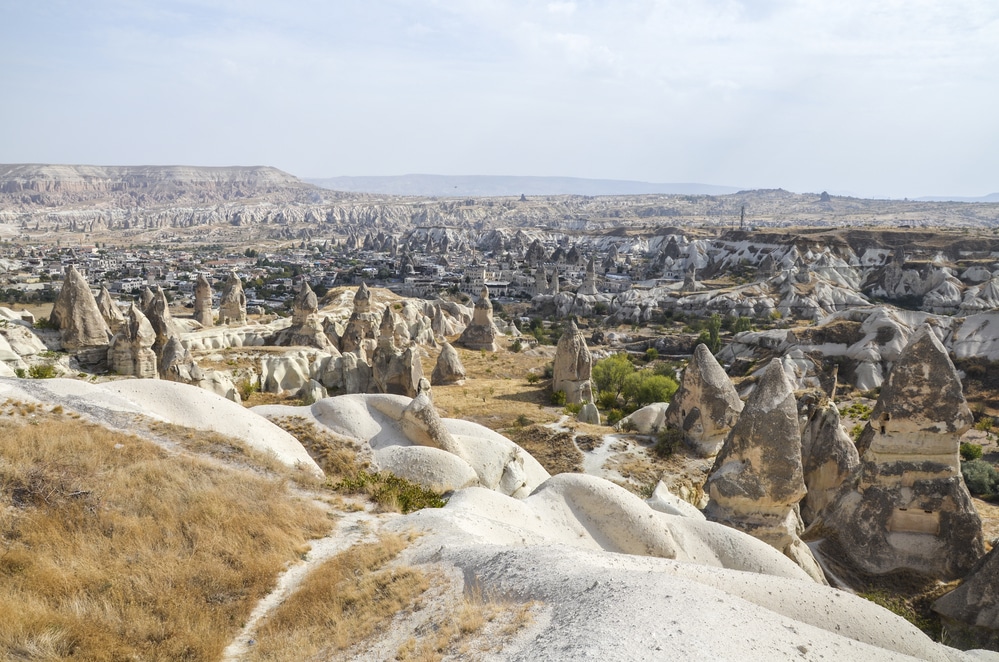 Flying in a hot air balloon in Cappadocia is sure to tick off a bucket list item that you will remember for years to come! The weather, though, can play notorious, so as far as possible, plan your stay in Cappadocia on days with good weather prediction.
I, unfortunately, couldn't catch the balloon ride owing to snowfall but don't think for a minute that my Cappadocian adventure was ruined. Cappadocia is a beautifully unique place on earth, with its whimsical fairy chimneys waiting to charm you.
Make sure you stay in one of the cave hotels in Cappadocia. Visit the open-air Goreme Museum. For the rest of the day, visit Devrent Valley, Pasabagi, and Avanos. This completes the Northern region of Cappadocia.
There's more. The Southern region of Cappadocia has a lot to mesmerize you too. Trek along the beautiful Rose Valley and visit Kaymakli (or Ozkonak) Underground City, where early Christians lived in fear and faith. On the way back, make sure you visit the panoramic Pigeon Valley, where pigeons contributed to the lives of locals with their manure to fertilize the vineyards.
Day 11: Drive To Antalya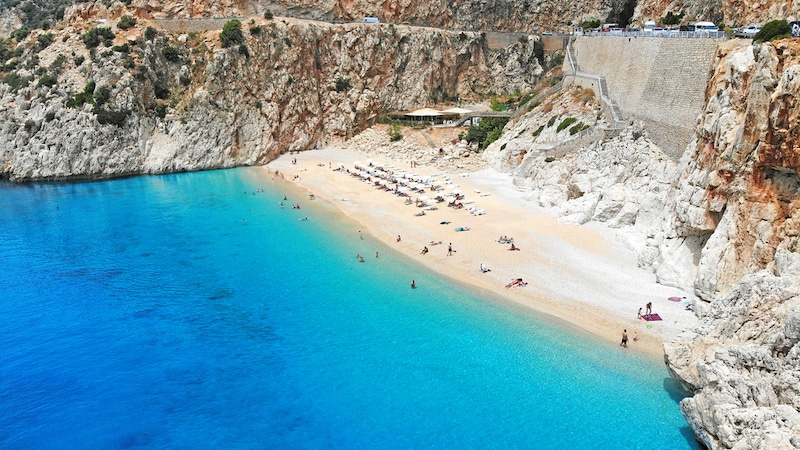 Direct flights from Cappadocia aren't always available, so consider driving to Antalya. This is a seven-hour drive and would almost take up your entire day.
Day 12 to 13: Explore Antalya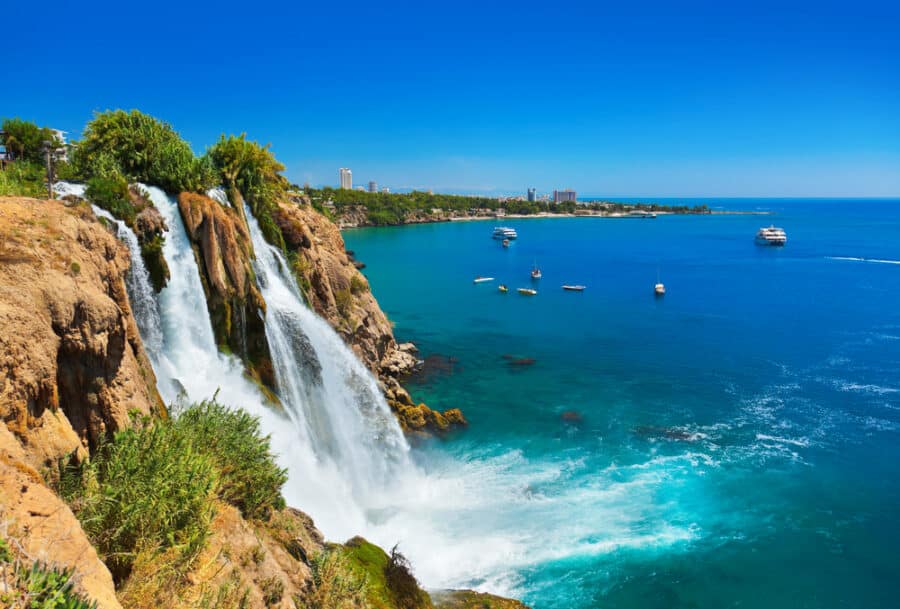 The best way to end your trip would be with a relaxing two days in Antalya, which is famous for its Mediterranean Coastline and archaeological sites from the Greek and Roman era. The region is blessed with stunning natural beauty, including beautiful beaches, crystal-clear waters, and magnificent mountains.
The city of Antalya itself is home to many historical landmarks, including Hadrian's Gate, the Yivli Minaret, and the Antalya Museum, which houses artifacts from ancient civilizations.
Check out the Duden Waterfall and spend time in the old town of Antalya. You may visit the ruins of Aspendos nearby or go rafting at Koprulu Canyon National Park if you're feeling adventurous. The Taurus Mountains, which run along the coastline, are a popular destination for hiking and mountain biking. Relax at the beautiful Antalyan beaches – Konyaalti or Lara – whichever is closer.
Day 14: Depart Back Home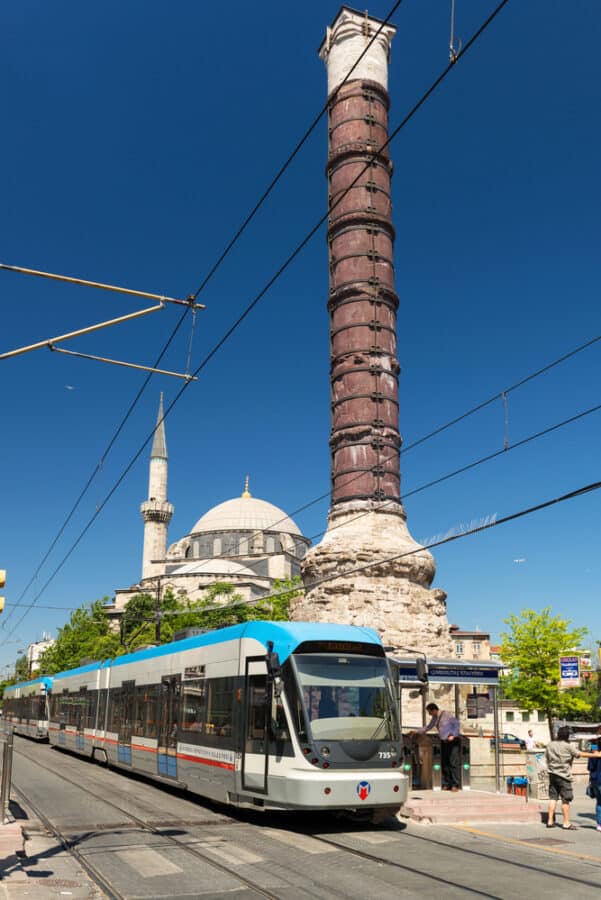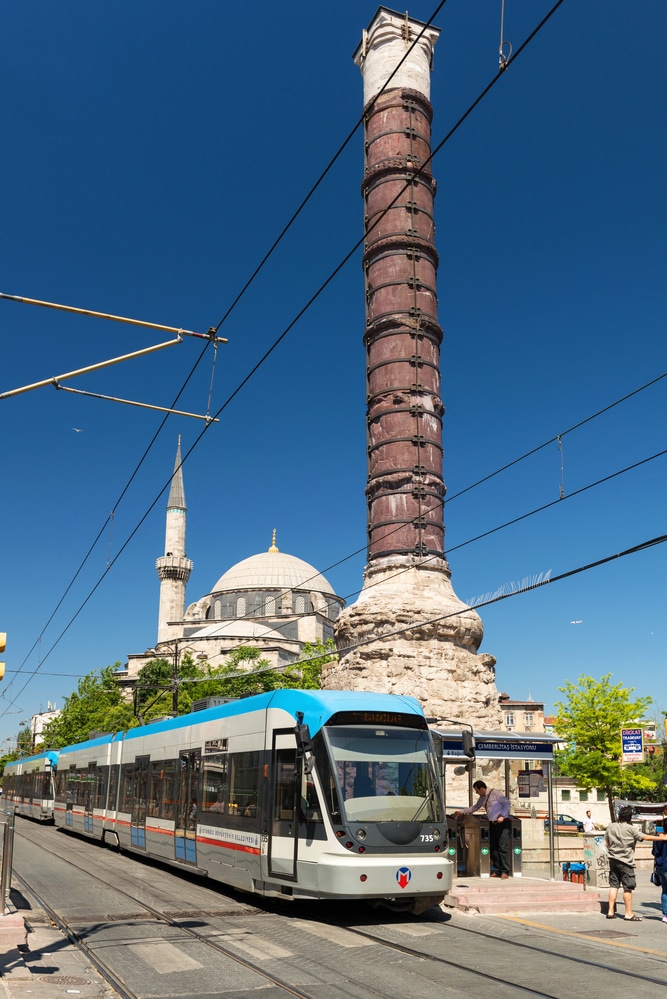 Depending on your flight home, maybe you'll have more time in Istanbul, or perhaps you'll head to Greece. We totally recommend that option…
FAQs ABOUT 2 WEEKS IN TURKEY
Here are a few questions you may have about spending two weeks in Turkey;
What is the currency in Turkey?
The currency in Turkey is the Turkish Lira. ATMs are widely available in major cities and tourist areas. Withdraw Liras from your debit/travel cards.
Do I need a visa for Turkey?
You need a visa and a passport with an expiration date of at least 180 days beyond your duration of stay. Check out the guidelines here.
What language do they speak in Turkey?
Turkish is the most widely spoken language in Turkey. English is not widely spoken; download the Turkish language on Google Translate for easy communication.
What is the best time to visit Turkey?
Turkey can be visited at any time of the year. I visited Turkey in the month of December, which is not a conventional time to visit though I had a lovely experience. Plan at your convenience, though, if you can, then avoid heavy crowds from June to August.
What food to eat in Turkey?
Turkey is known for its delicious and diverse cuisine, influenced by its history and cultural heritage. Some traditional Turkish foods you MUST try when visiting:
Kebabs: Turkish kebabs are a must-try. you can find different types, such as shish kebab (grilled meat on a skewer), Adana kebab (spicy minced meat), and doner kebab (slow-cooked meat on a rotating spit)
Baklava: this sweet pastry is made with layers of phyllo dough, nuts, and syrup or honey. It's often served with a cup of Turkish tea or coffee. I strongly suggest you pick some up to share with your friends and family back home!
Turkish Delight: this soft, chewy candy is made with sugar, starch, and flavorings like rosewater or pistachios. It comes in different colors and flavors and is a popular souvenir to take home
Turkish Coffee: Turkish coffee is a traditional way of preparing coffee using finely ground coffee beans that are brewed with very little water, which results in a concentrated coffee with a thick and frothy layer on top. I never enjoyed black coffee until I tried Turkish Coffee when I landed in Istanbul. To date, it remains the best coffee I've sipped in my life
Apple Tea: even if you're not an avid tea drinker, I yet recommend you sip the hot apple tea in the traditional pear-shaped tea cups. It's an experience in itself!
Turkey has so much to offer to a traveler. The history, the culture, the architecture, the food, fairy chimneys, ancient cities, and the ocean. The list seems endless. It is a gem of a destination and a must-visit in your lifetime. It is a trip I hold very dearly in my heart, and I am sure you will too.
Now that you have your Turkey in 2 weeks guide tell us, how many days in Turkey are now all planned out?
Author
Written by Shreya Kejriwal, the Founder, and Editor-in-Chief at WanderSmartly.Com. She has visited over 25 countries in the world while maintaining a regular career and life back home. Her passion for traveling the world and seeking new experiences led her to share her stories and experiences, which others can draw from. Shreya is an avid writer and a published author; for more detailed guides and itineraries from her, check here.