Are you planning a trip to Turkey? Then, it's crucial that you familiarize yourself with the country's currency – the Turkish Lira. As a tourist, navigating foreign exchange can be overwhelming and confusing. But don't worry! We've got you covered with this comprehensive guide on everything you need to know about Turkey's currency.
From understanding the exchange rates to using ATMs and credit cards, we'll help make your trip smooth sailing so that you can focus on enjoying all that Türkiye has to offer!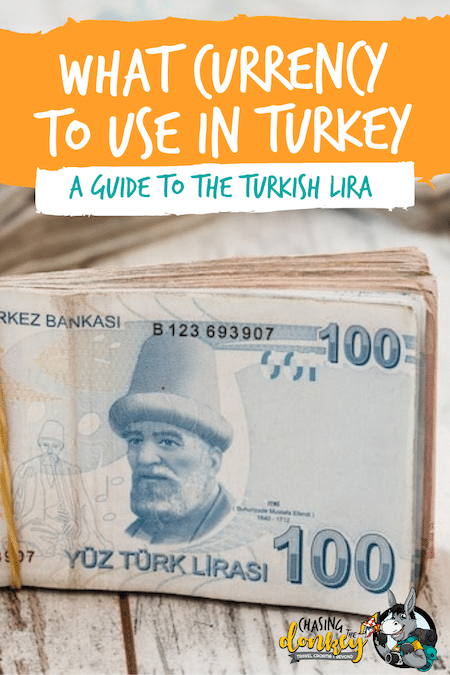 What Is The Currency Used In Turkey – Intro To The Turkish Lira
Are you wondering, "what is Turkish money called"? The Turkish Lira is the official currency of Turkey. It is divided into 100 kuruş. The symbol for the Turkish Lira is TL. The Turkish Lira was introduced in 1864, replacing the Ottoman Empire's currency, the kuruş. The Central Bank of the Republic of Türkiye issues the Turkish Lira.
The exchange rate for the Turkish Lira has been in decline for the last year – so that is good news for you – but news for the Turkish people.
As of the time of publishing (February 2023), 1 USD equals 20 lira. The cost of a bag of saffron at the spice market, by the way! Check closer to your travel time for more detailed information on current exchange rates. In contrast, in 2018, 1 U.S. dollar was worth 4.6 lira.
Although Türkiye is a part of Europe, it is not a member of the Eurozone. Therefore, the Turkish Lira remains Turkey's official currency. Credit cards are widely accepted in Turkey, so tourists may not need to carry much cash with them when traveling around the country.
TRAVEL COMPANIES WE USE AND TRUST
Denominations Of The Turkish Lira: What Coins And Notes Are Available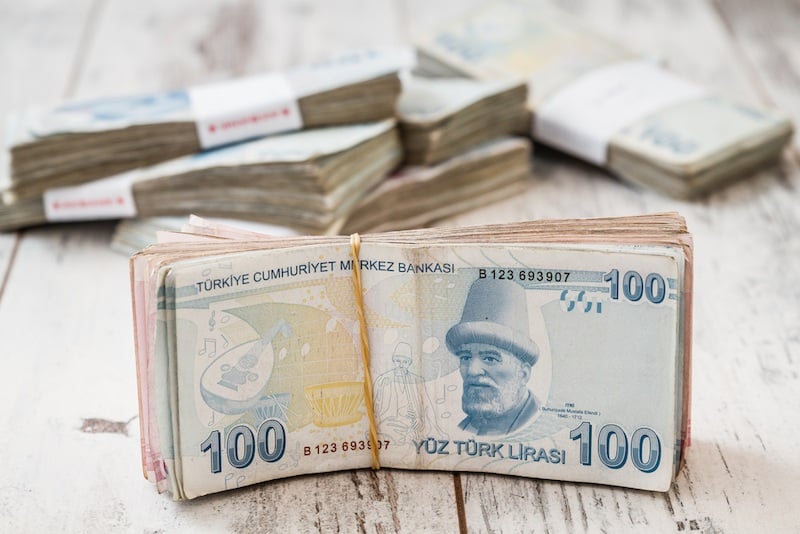 Turkey's currency, the Turkish Lira (TL.), is divided into 100 kuruş. There are coins of 1, 5, 10, 25, and 50 kuruş, and notes of 1, 5, 10, 20, 50, 100 and 200 TL.
Inflation has been a problem in Türkiye for many years now, so prices are constantly changing. The Turkish Lira is one of the world's least-valued currencies. In our Turkish travel guides, we have listed prices in Lira based on when we traveled, but as that changes so often, it's essential to check the current exchange rate before you travel, so you have an idea of how much your money is worth.
Whose Face Is On Turkish Lira
Do you notice that all Lira banknotes feature the same man's face? So, who is that guy? That is Mustafa Kemal Atatürk. Atatürk founded the modern Republic of Turkey and became its first president. The front of Turkish banknotes features his face; however, the back of the bills features images of prominent Turkish historical figures.
Is It Possible To Pay In Euro Or USD In Türkiye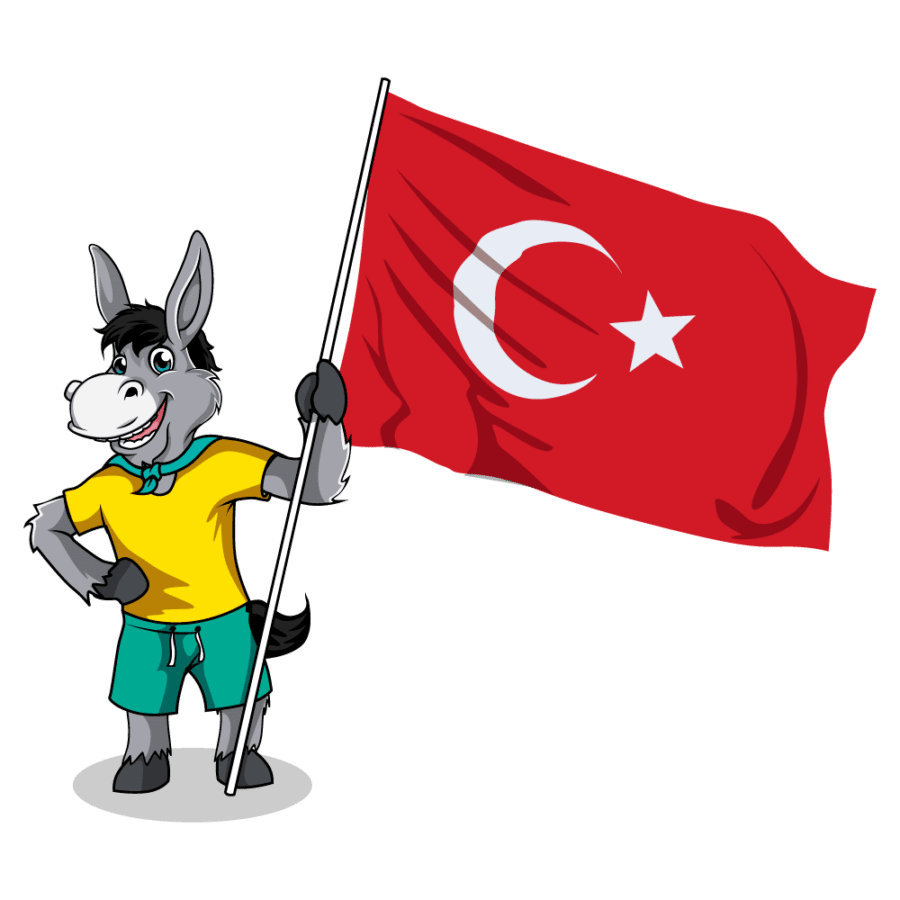 For those planning to visit Turkey for the first time, the most common question is: "what currency should I use in Turkey?" and the second is, "can I use USD in Turkey? The Turkish Lira (TRY) is the best currency to use in Türkiye, and prices in that currency are usually the cheapest. Euros are the second best, followed by U.S. Dollars.
It is common for tourist areas to accept Euros and USD. By paying with Euros in Turkey, you will likely lose a lot of money because the rate you are given will probably be much lower than the actual value of the Euro or USD. You will get a better value for your money if you use the local currency, the Turkish Lira.
Using ATMS In Türkiye: Where Are Atms Located And What Foreign Cards Can Be Used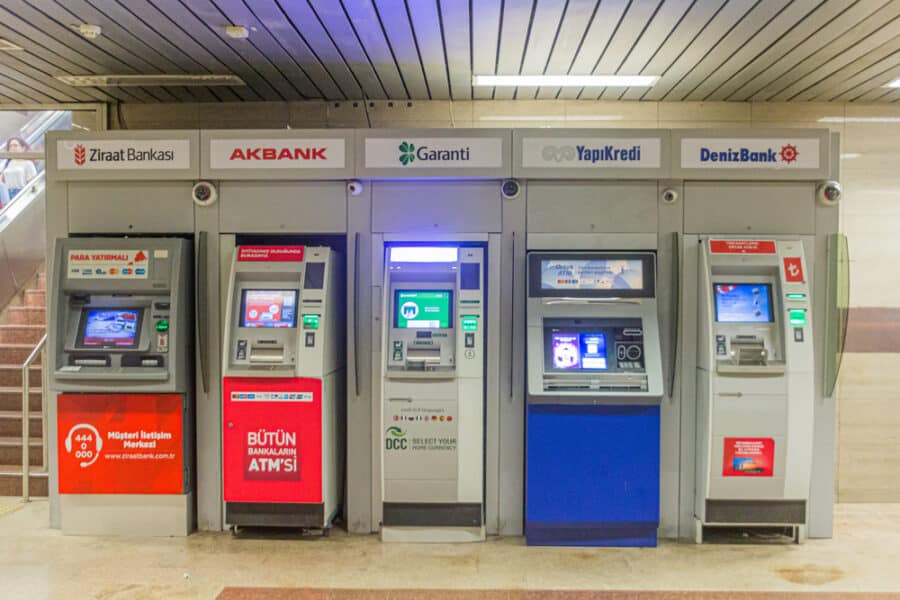 ATMs in Turkey are easy to find, and most accept foreign cards. A cash machine is known as a 'bankamatik' in Turkish, and it is important to note that ATMs will only dispense Turkish Lira. To avoid any surprises, it is best to check with your bank before traveling to see if your card will work in Turkey.
There are a few different ways to locate an ATM in Turkey. The first is by looking for the logos of the major banks. Here are some of the biggest banks in Türkiye:
Ziraat Bankasi: This state-owned bank is the largest in Turkey, with over $200 billion in assets. It offers a wide range of services, including lending, deposits, and foreign exchange
Garanti Bankası: Garanti Bankası is one of the leading private banks in Türkiye, with over $50 billion in assets. It provides a variety of services, such as credit cards, loans, and investment banking
İş Bankası: Another major private bank, İş Bankası has over $40 billion in assets. It offers a wide range of financial services, including loans, credit cards, and deposits
Yapı Kredi Bankası: Yapı Kredi Bankası is one of the largest private banks in Turkey, with over $30 billion in assets. It provides a variety of services, such as loans, credit cards, and deposit accounts
Halkbank: Halkbank is a state-owned bank with over $25 billion in assets. It offers a wide range of services, including lending, foreign exchange, and deposits
These banks usually have branches in major cities, so finding an ATM is not tricky.
The last way to find an ATM in Türkiye is by using one of the many online ATM locators. These websites allow you to enter your location and then provide a list of nearby ATMs and their locations on a map. This can be very helpful if you are unsure of where you are or if you are looking for a specific type of ATM.
Money Exchange System In Turkey: Where Can I Exchange Foreign Money For Turkish Lira
Türkiye's currency is the Turkish Lira (TL), and it can be exchanged for foreign currency at banks, currency exchange offices, and airports. When exchanging money, it is important to know the current exchange rate. The best rates are usually found at banks.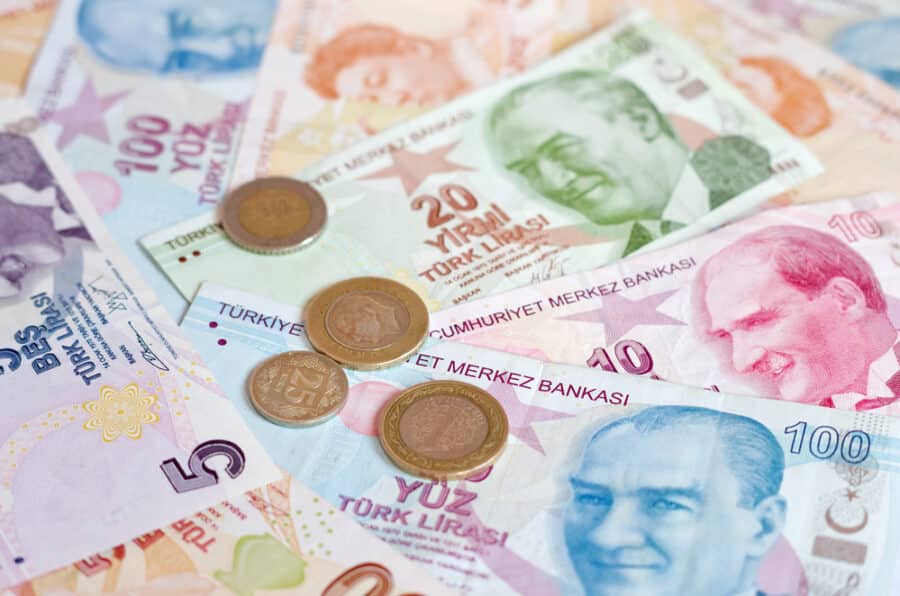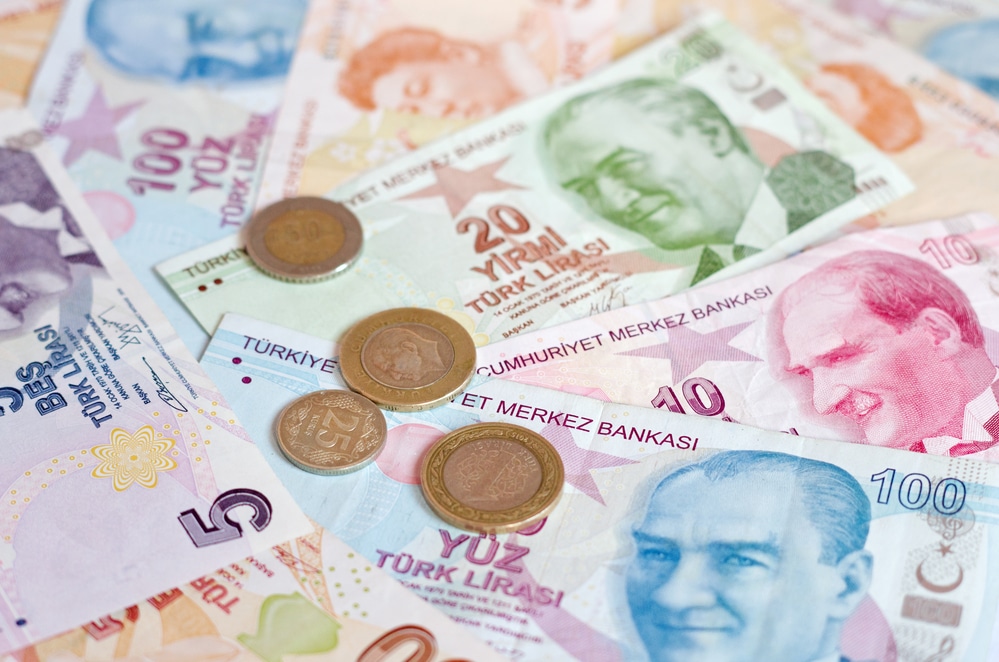 Because the Turkish Lira is not currently a very stable currency, and rates can change frequently, there are a few things to remember when exchanging money in Turkey.
First, most banks will only exchange major currencies such as U.S. dollars, Euros, or British pounds
Second, it is best to have small bills when exchanging money, as larger bills may not be accepted
Finally, it is always a good idea to have some local currency on hand when you land or change a small amount at the airport in case you need to purchase before you are able to exchange your foreign currency
Tips For Spending Wisely In Türkiye: How Can Tourists Get The Most Value Out Of Their Money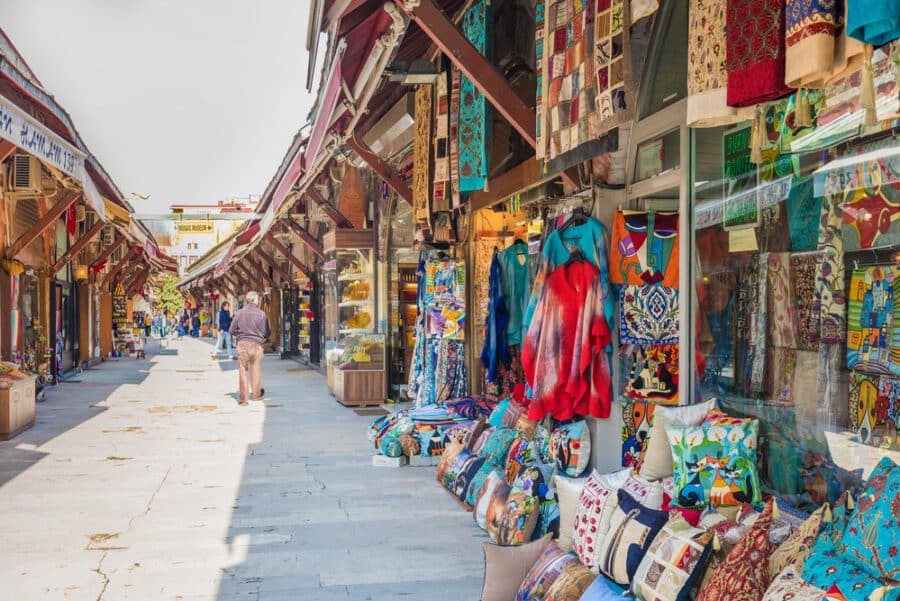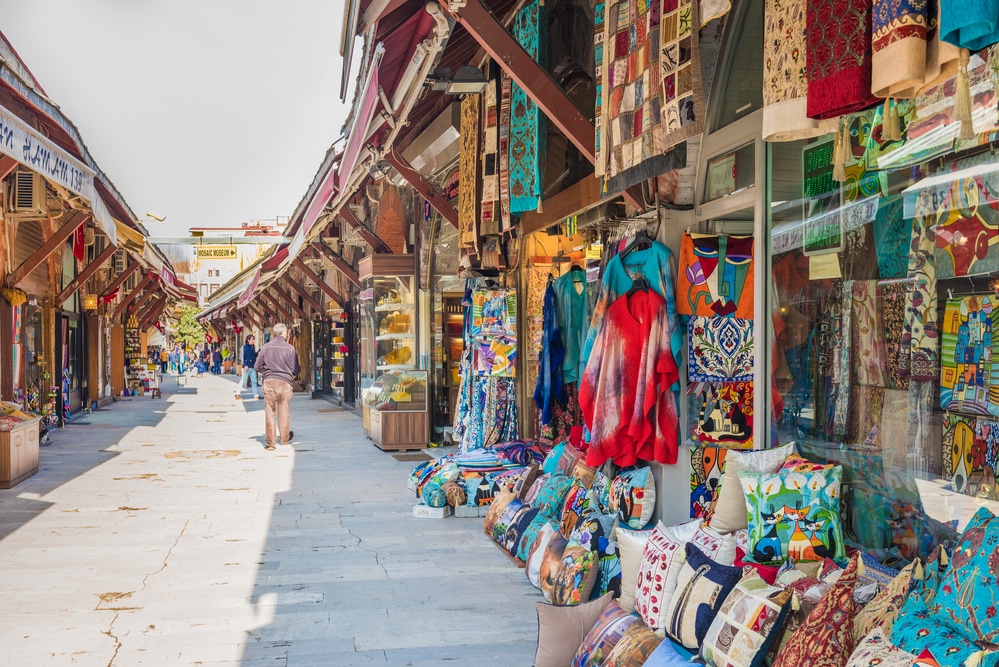 When it comes to spending money in Turkey, there are a few key things to remember to get the most value for your money. First and foremost, it's important to be aware of the current exchange rate between the Turkish Lira and your home currency. This will help you budget accordingly and avoid any surprises when it comes time to pay for goods or services.
Next, it's wise to familiarize yourself with the prices of everyday items so you have an idea of what things should cost. This is especially helpful when bargaining with shopkeepers or haggling over prices at markets. When it comes to haggling, don't be afraid to ask for a lower price – it's expected and part of the culture.
Finally, try to use cash as much as possible when spending money in Türkiye. Credit cards are widely accepted, but you will often get a better exchange rate and may even receive discounts by paying with cash. At the end of the day, spending wisely in Turkey boils down to doing your research ahead of time and being prepared for some good old-fashioned haggling!
How To Save Money In Turkey
Turkey is one of the hottest countries to visit right now. That's hardly surprising when you think about the fantastic summer weather, the wealth of history and culture to experience and see, and the beaches that glisten in the sun.
Whether you're thinking about heading to the south coast and hitting the beach, looking for some cosmopolitan city time in Izmir, or considering immersing yourself in culture in Istanbul, Ankara, Trabzon, Adana, or Bursa, there is plenty to see and do in Türkiye.
However, nothing comes for free.
The great news is that you can save a large amount of cash in Turkey by being smart with your money and knowing the hacks to keep your hard-earned Lira in your pocket. The Turkish Lira is at an all-time high against most other currencies at the moment, which means you get a lot more Lira than you ever could before. So, when visiting Türkiye, you have more to spend from the get-go.
HOW TO SAVE MONEY IN TURKEY
Now that you know what currency to use in Turkey – we hope you have a wonderful vacation.