Many people don't like the extreme heat and endless sunny days. I mean, it sounds idyllic in theory, but the reality is altogether different when you want to explore all day long.
Turkey is an extremely popular country all year round, but particularly during the summer months, when millions of visitors flock to the country's south coast to soak up the sun and splash around in the Aegean and Mediterranean Seas.
But if you're not the biggest fan of needing air conditioning everywhere you go, July and August will be far too hot for you. During the peak summer months, there is zero chance of rain, and temperatures can hit more than 40 degrees Celcius (104 Fahrenheit). And trust me, it feels much hotter than that.
So, it's understandable why so many people choose to visit Turkey in September instead.
If you're considering visiting a part of Turkey during September, let's explore the idea a little more.
Weather For Turkey In September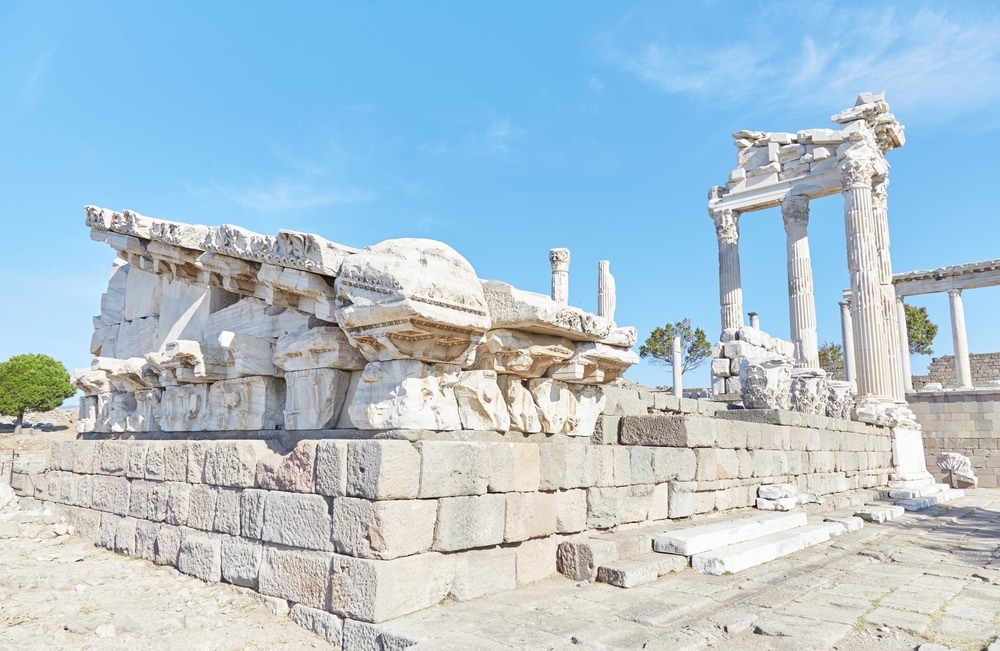 It's important to remember that Turkey is huge, and the weather varies from region to region. Suppose you're visiting the south coast, anywhere from Izmir all the way around to Antalya and beyond. In that case, you'll experience very warm to hot temperatures with zero rain during the first two weeks of September, with a slight cooling and a chance of rain during the last two weeks.
Temperatures are in the high 30s at this time, dropping to the mid-30s in the last part of the month. Evenings are still very warm, and you won't need a light jacket.
If you're visiting Istanbul, you can expect warm spring-like temperatures and the chance of rain. In all reality, it can rain anywhere in Istanbul, so it shouldn't be a surprise! You're looking at around 30 degrees during the day, dropping to about 20 during the evenings. As the month goes on, temperatures drop to around the mid to low 20s. The same picture goes for the Black Sea Coast.
Perhaps you're thinking about visiting Ankara or Cappadocia. In that case, you can expect cooler temperatures with a higher chance of rain. But at least you'll sleep comfortably at night! Temperatures tend to be around 25 degrees during the day and around the late teens during the evening.
TRAVEL COMPANIES WE USE AND TRUST
Hottest Places To Go In Türkiye In September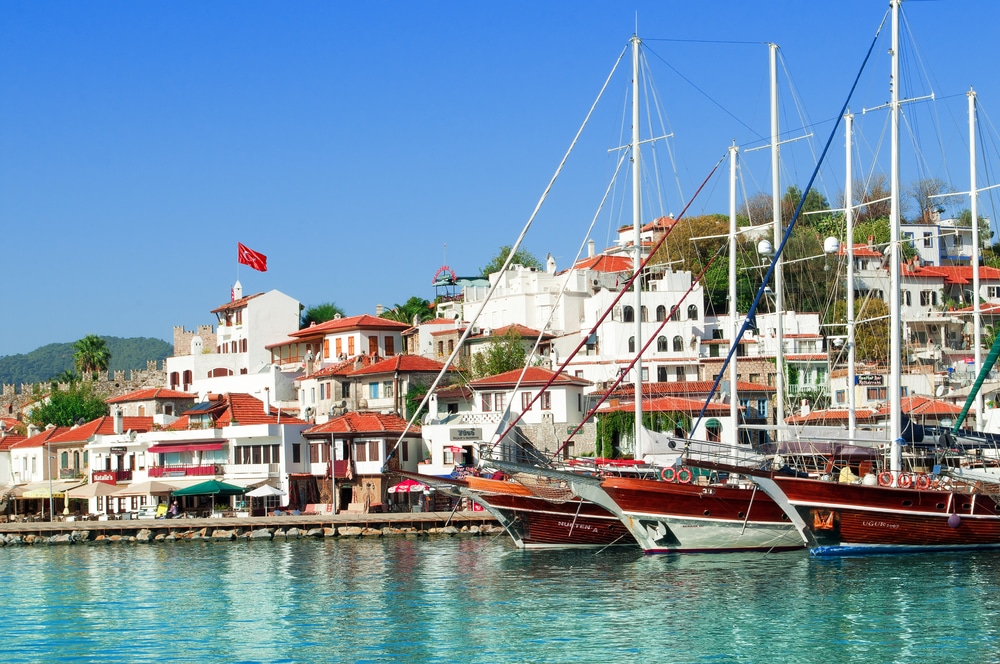 If you're looking for heat in September, you have to go to the south coast, specifically the Antalya region. Resorts in Alanya, Kas, Belek, Lara, and Antalya itself are all bustling during this time, and the temperatures are high. The summer season in this part of Türkiye tends to extend into the middle of November, and sea temperatures remain high until that time too.
The Dalaman region isn't far behind Antalya in terms of temperatures at this time of year, so if you prefer to head somewhere like Fethiye, Ölüdeniz, Marmaris, Bodrum, or Icmeler, you'll be looking at hot temperatures and a whole summer picture.
Places You Can Still Swim In September
Anywhere on the south coast! The Black Sea resorts do tend to cool around the middle of September, and rain is possible, which can cool the sea a little. However, it's not impossible by any means.
But if you want to swim, snorkel, dive, head off on a boat trip, or paddle, anywhere on the south coast will be possible during September, even to the end of the month. Again, Antalya is where you'll find the hottest weather.
Major Festivals & Events In Turkey In September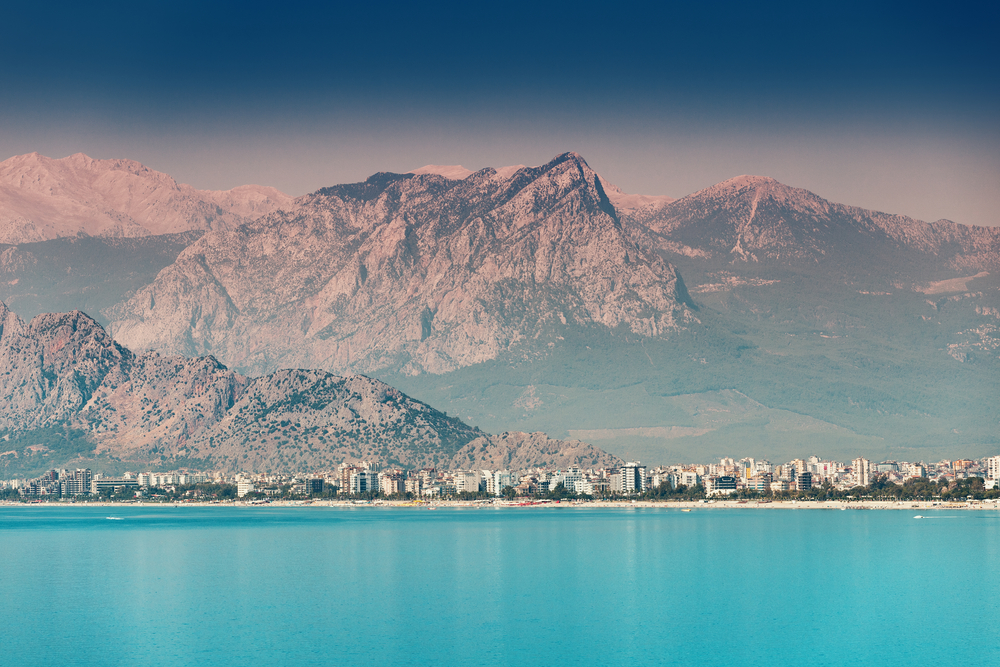 The slightly cooler weather in September means plenty of festivals and events you can check out.
Grape Harvest Festivals
Events take place in Denizli, Bozcaada, Elazig, and Gokceaalan. You'll be able to taste different types of grapes, buy items, listen to local music, take part in festivities, and buy handicrafts to take back home.
Istanbul Coffee Festival
This is a must for coffee fans! If you're in Istanbul during September, you're lucky enough to visit the Istanbul Coffee Festival, which takes place in Kucuk Ciftlik Park, very close to Taksim. The festival takes place over four days, and it's packed with coffee-making workshops, seminars, competitions, and of course, the opportunity to taste different types of coffee.
Avanos World Dance Festival
September sees the annual Avanos World Dance Festival in Cappadocia, and it's a beautiful celebration of music and traditional dance. Countless festivities are taking place, including market stalls selling local foods, pottery making, dance classes, music shows, and plenty of dancing!
Food Fest Antalya
Held in Antalya's city center, in Karaalioglu Park, you can enjoy the Food Fest Antalya, held over three days and packed with delicious food to try. It's a gastronomy delight; if you're a foodie, you won't want to miss this!
Turkey In September – What To Pack & Wear
What you pack for Turkey in September really depends on where you're going. If you're heading to the south coast resorts, you'll need full-on summer clothing, such as shorts and t-shirts, swimwear, and perhaps a light cardigan during the evenings if you're visiting the very last week of the month.
If you are in Istanbul and Cappadocia, layers are your friend. You won't need a coat or cold-weather clothing by any means, but a jacket for the evenings is a good idea, especially if you're close to the Bosphorus in Istanbul, where the wind can whip up out of nowhere. During the day, a light jacket or cardigan will be enough, although you may not even need that. Jeans and lightweight pants are a good option.
Top Turkish Cities To Go To In September
Turkey is an all-year-around destination, and its cities are open no matter what the month. However, September is a wonderful time to visit Istanbul and Izmir in particular. These huge cities require plenty of walking if you want to see the main sights. If you visit during July and August, you might find it too hot to walk comfortably; if you visit during winter, it's cold and rainy! So, September is a good month for the middle ground.
Antalya is also a great city to visit if you want to combine city life with beach time.
What To Do In Turkey In September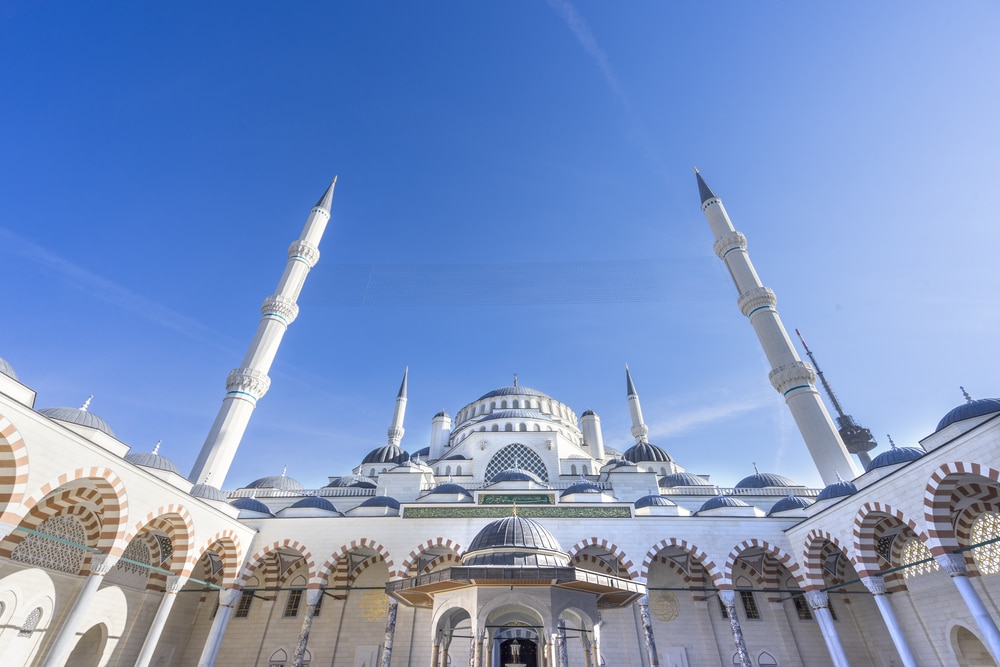 Because the weather is a little milder during September, it's easy to get out and see some main sights without dealing with heat and crowds. In that case, the following options are fantastic choices of places to visit in September:
Istanbul: this is a city that keeps giving! You can easily walk around during September and take in the main sights, including the Grand Bazaar, Hagia Sofia, Blue Mosque, Topkapi Palace, Gulhane Park, Dolmabahce Palace, and the list goes on!
Ephesus: located around an hour away from Izmir, Ephesus is an amazing place to visit, and September is a good time to visit because the major crowds have gone, and you won't be subjected to full-on heat; there is very little shade here!
Cappadocia – most people want to visit Cappadocia to do the famous hot air balloon ride, and while you definitely should, visiting during the winter months puts you at risk of your flight being canceled due to adverse weather. That's far less likely to be the case in September
Saklikent Gorge: close to Fethiye and Olu Deniz, this is one of the largest canyons in the world, and it provides welcome shade and exceptional natural sights. Now, if you visit during July and August, you'll fight the crowds. If you visit during September, you'll be able to explore far more easily
Pamukkale: located near Denizli, the thermal pools of Pamukkale are a must-visit, and again September is a great time to head there if you want to avoid crowds and enjoy slightly cooler weather. You can also walk around the ancient ruins of Hierapolis with more ease
Is Turkey In September A Good Idea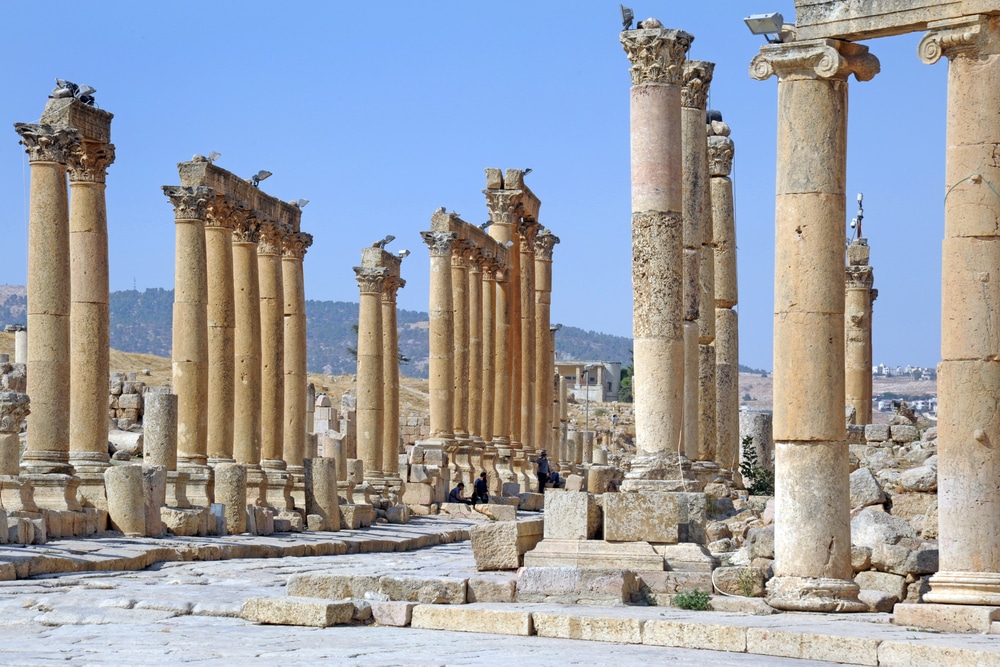 Personally, June and September are my favorite times to visit Türkiye. The weather is still hot and sunny with little chance of rain, but the extreme heat of August has gone. It's also slightly easier to sleep during September without using the air conditioning 24/7!
The other plus point is that the main crowds have disappeared after the first week of the month. Most schools go back after the first week, which means a quieter vibe, and it's far more laid-back as a result. Of course, the children going back to school also means that prices tend to be lower, and you'll notice an apparent drop in prices if you compare the last week in August with the second week of September. That also means you'll have more choices in terms of accommodation.
Being able to explore Türkiye with more ease is a huge plus point. There is so much to see and do; it can often become stressful when the heat is on and crowds are at their maximum. But when things calm down, you can see the beauty around you. And trust me, when you feel those first splashes of rain after four to five months with none, the smell is like nothing else you've experienced – delicious!
So, if you were on the fence about whether or not to visit Turkey in September, I hope this has cleared it up for you. In my opinion, it's a definite yes!