Some posts contain compensated links. Please read this disclaimer for more info.
Best Restaurants Istanbul- A Guide For All Budgets
If you're a foodie and you're looking for a city to cater to your needs, look no further than Istanbul, Turkey.
For sure, Istanbul is a historic city with plenty of culture and buildings that look like they haven't aged a day since when they were originally built (centuries ago in most cases), but it's also a favorite for those who adore food.
Put simply; there is no food you won't find in Istanbul. But the problem is that it's so huge that you can easily miss somewhere amazing simply because you're unsure of where it is or don't even know it exists.
The good news? We've got some fantastic recommendations coming up for you. These are places you simply HAVE to put on your visit list if you want to really enjoy your foodie break.
Corner Irish Bar, Taksim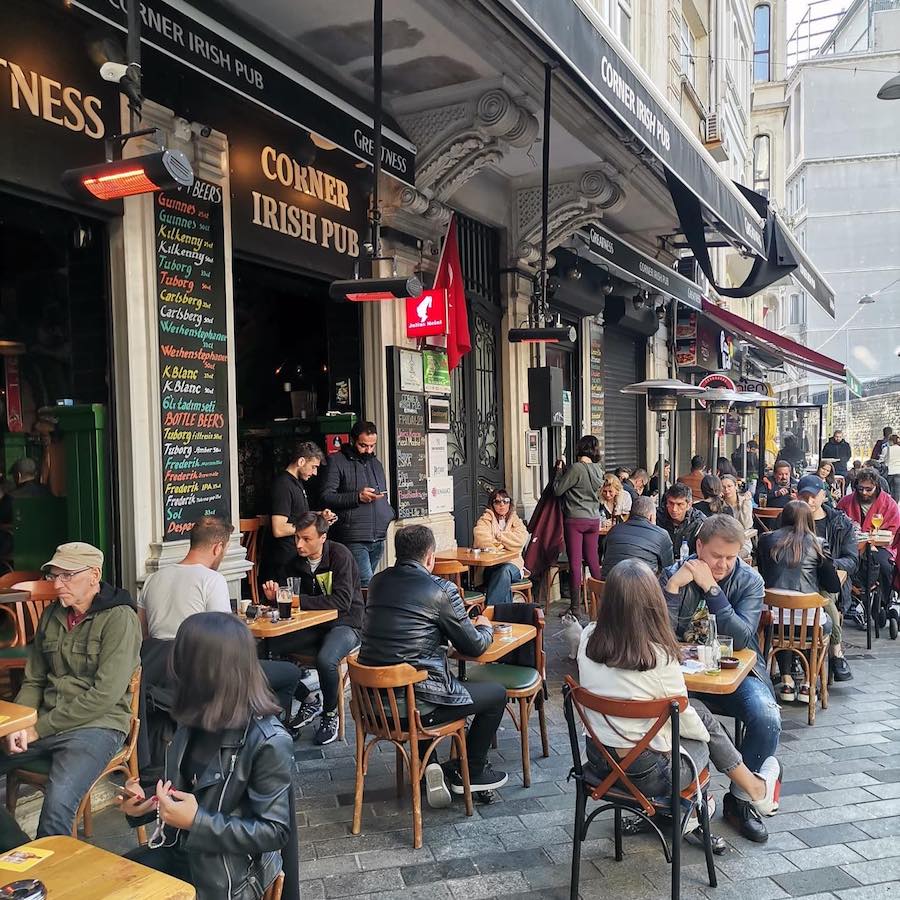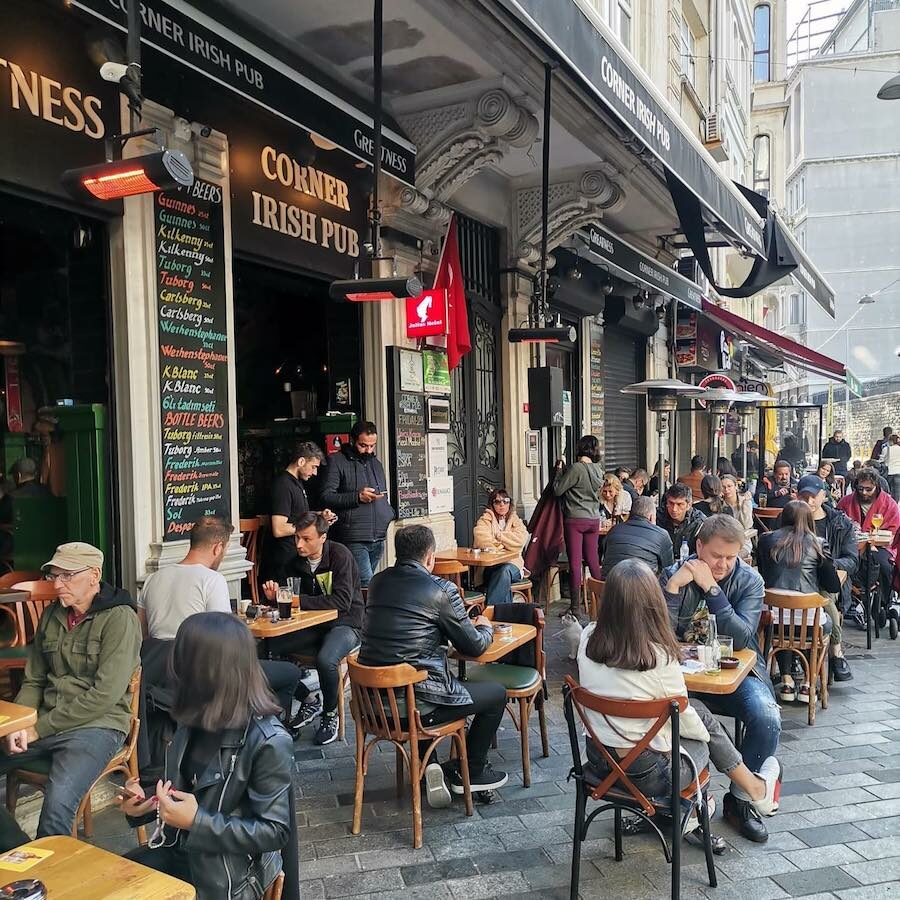 Asmalı Mescit, Meşrutiyet Cd. No:11/A Galatasaray, 34430 Beyoğlu
The fact that you're visiting an Irish bar in the middle of Istanbul might raise a few eyebrows. For sure, you should go for authentic fare as much as you can but a few hours in this particular place will certainly make you feel welcome in such a large city.
It's a cozy bar with all the latest sports on the TV, every type of alcohol and brand of beer you can think of, and it also does delicious food. The burgers here are particularly tasty! This is definitely a spot to head on a cold evening to enjoy a cozy, upbeat atmosphere.
Sultan Palace Cafe & Restaurant, Sultanahmet
Alemdar, Biçki Yurdu Sk. No 3, 34122 Fatih
Visiting Sultanahmet during your time in Istanbul is a must-do. This is the most historic part of the city and where you'll find the Blue Mosque and Hagia Sofia. Just opposite Blue Mosque and on a back street, you'll find a maze of authentic Turkish restaurants servicing Ottoman-style cuisine. Sultan Palace Cafe & Restaurant is undoubtedly one of the best. Be sure to try their Ottoman casseroles and kebabs.
The price may not be super-low, but it's more than worth it for truly delicious food. The service is also second to none, and you'll probably spend a few hours enjoying the vibrant atmosphere and traditional music.
Five Brothers Kahvalti Cafe, Besiktas
Sinanpaşa, Çelebi Oğlu Sk. No:26, 34353 Beşiktaş
You've no doubt heard about the famous Turkish breakfast. Well, in Besiktas, there is an actual street of restaurants that are all dedicated to serving this amazing morning meal. In fact, breakfast here goes on until around 6 pm!
Five Brothers is undoubtedly a favorite, and it has a huge range of extras you can add to your regular breakfast. Try their gozleme, menemen, pisi, and of course, wash it down with plenty of traditional cay (tea). You won't be hungry for a good few hours afterward, and you'll get a serious amount of food for your cash!
Betro Burger, Besiktas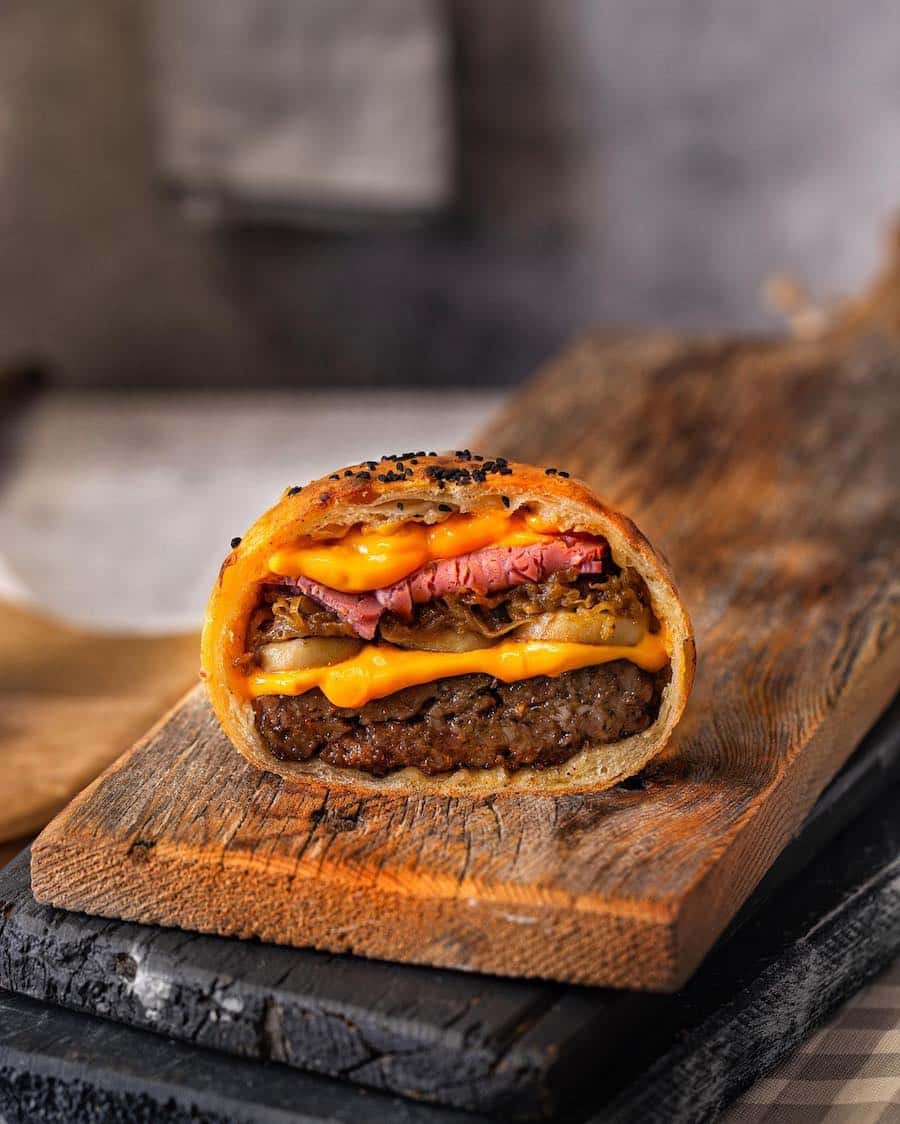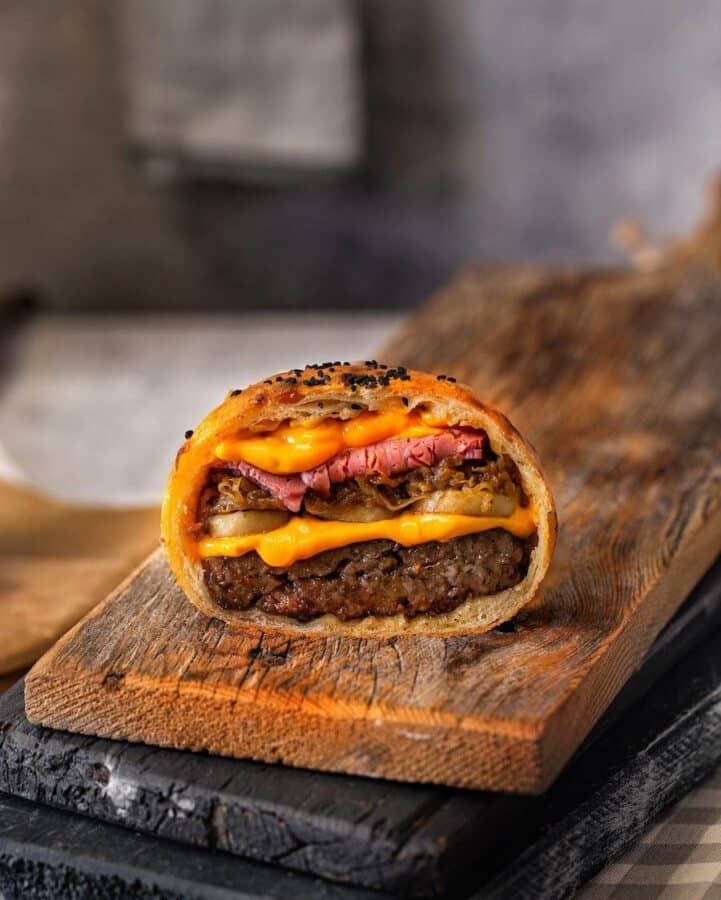 Sinanpaşa, Şair Nedim Cd. No:26 A, 34357 Beşiktaş
This isn't an average burger. Betro Burger is an experience like no other and if you're in the Besiktas area (very highly recommended), make sure you check this place out. It's always busy, so do be aware that you may need to wait for a table occasionally, but never more than ten minutes or so.
Burgers here are baked enclosed in thin pita bread. They also throw in a free chocolate calzone with your order, so it's truly a full meal! It's almost like a burger pie, but it's the most succulent, delicious burger you'll ever try in your life.
Karadeniz Doner Asim Usta, Besiktas
Mumcu Bakkal Sokağı No:6, Besiktas
This isn't any old doner meat. If you check out 'best places to eat in Istanbul' sites, you'll always find this is on there. It's one of the most famous doner places in the entire city, and it's been in operation since 1971. That should tell you a lot about it!
This is a tiny place, a street cafe, if you will. But, you can sit upstairs if the Istanbul weather isn't feeling too warm. Basically, you'll always queue, and sometimes the queue can be quite large, but that should tell you that it's good! Once the doner is gone, the cafe closes for the day, but it's the most delicious doner you'll ever try in your life.
Wama's, Taksim
İstiklal Cd. no:157, Beyoglu, Taksim
I have been to Wama's countless times, I'm talking double figures here, and I've never had a bad meal. Every single time I ended up blown away, and for that reason, definitely add this to your foodie list in Istanbul.
The menu is huge, and you can watch the chefs cooking your meal right in front of you in the open kitchen. You'll find food from all over the world, including traditionally cooked lamb chops, tacos, homemade pizzas (made from scratch – you can see them twirling the pizza base around!), lasagne, and even Chinese food. This is a true all-rounder restaurant, so if you're visiting with family, there will be something for everyone.
Esmer Cafe & Restaurant, Taksim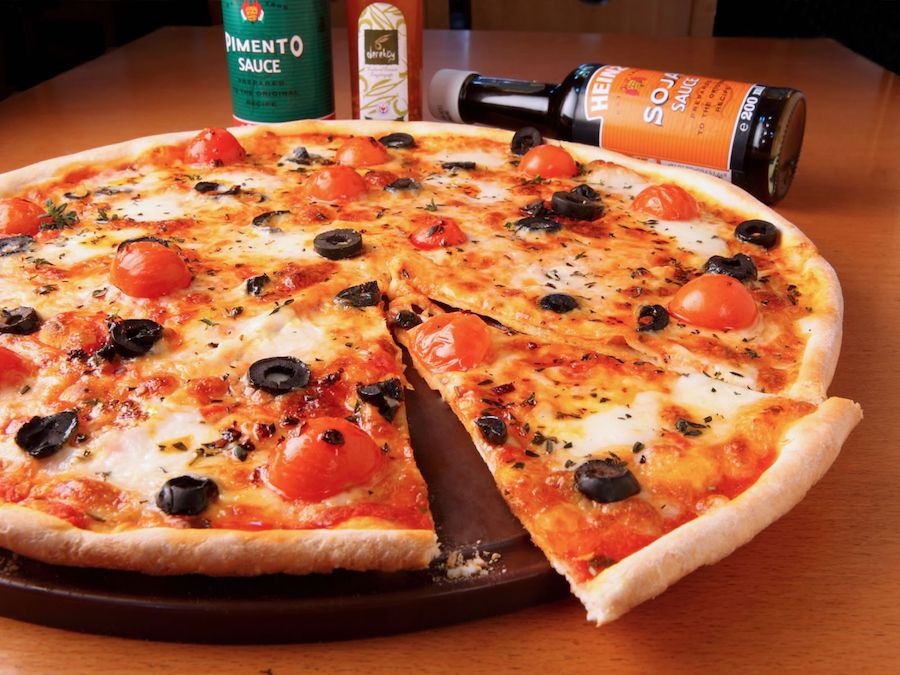 İstiklal Cd. No:40, Beyoglu, Taksim
Esmer is an Italian restaurant, and the pasta on offer here will make your mouth water. They also serve homemade pizzas, and you can watch the chef making them in front of you. The restaurant is small and has two floors, but if you can, try and sit outside so you can watch the busy Istiklal crowd as you enjoy your mouth-watering food. It's definitely one of the best resturants in Taksim, if not the whole of Istanbul, and the prices are pretty reasonable considering that it's a top restaurant in the middle of the city.
Salt Bae Burger, Galataport, Karakoy
Kılıçali Paşa Mah. Meclis-i Mebusan Cad. No: 8 İç Kapı No: 102, 34433 Beyoğlu
Galataport is a brand new addition to Istanbul's entertainment list, and it's a great place to enjoy shopping, coffee, views, and great food. You've no doubt heard of Salt Bae, along with the famous Nus'ret restaurants. Thankfully, this place doesn't set you back several paychecks for a burger, and it's a lower-cost option for those who want to try his delicious burgers.
There are only burgers on offer here, although you can try sliced meat if you want to. Be sure to check out the famous Salt Bae burger, the original one. It's super juicy and oh-so-delicious. Every burger comes with a set of black gloves to protect your hands from the juices. A word of warning – only order the double burger if you're super-hungry; even a single one will fill you up for hours.
Nevizade Kadir'in Yeri, Taksim
Hüseyinağa, Nevizade Sk. 6/A, 34435 Beyoğlu
You can't visit Istanbul and not have the whole fish and raki experience. Nevizade is a backstreet off Istiklal Street famous for balik (fish) and raki restaurants. It's narrow, loud, and always busy, but it's a true experience. Nevizade Kadir'in Yeri is one of the best and has a huge menu of different types of fish. You don't have to have raki, but if you do, be sure to pick a few meze to go with it.
Some traditional musicians move around the street and will stand and serenade you for a tip.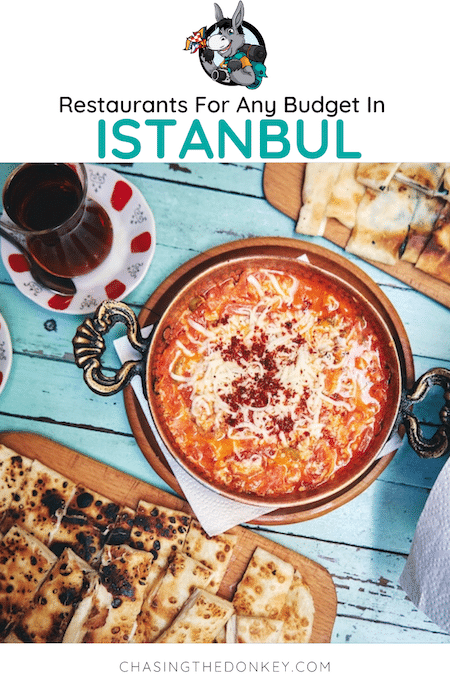 Adana Ocakbasi, Sisli
Bozkurt Mahallesi, Bay Sungur Sk. No:2, 34375 Şişli
Adana Ocakbasi may not look like much. In fact, it's tiny and looks like it wouldn't be amazing, but that's where you learn a very key lesson – never judge a book by its cover! Now, you only have to mention this restaurant to any local, and they'll tell you how fantastic it is. It's the single best place to try Adana kebab, a meat kebab served with tomatoes, peppers, and onions, with pitta bread. You can also try raki here if you want to spend a little time watching the chef prepare your meal.
Hocapasa Pidecisi, Fatih
Hoca Paşa Mahallesi, Ankara Caddesi & Hoca Paşa Sokak No:11, Fatih
The fact that this particular restaurant has been around since 1964 says a lot. Located in Sirkeci, Fatih, the restaurant is small but packs a serious punch. This is one of those places you could easily miss if you didn't know it was there.
Hocapasa Pidecisi served pide (flatbread) with a range of different toppings, made to order. Kiyma is a personal favorite, which is minced beef and onion, but you can also try pastirma, cheese, potato, the list goes on.
You'll be able to watch them making the pide as you wait for yours to be cooked. It's a real experience and a pretty low-cost one. Be sure to wash it down with ayran, a traditional Turkish yogurt drink.
Borsam Tasfirin, Kadikoy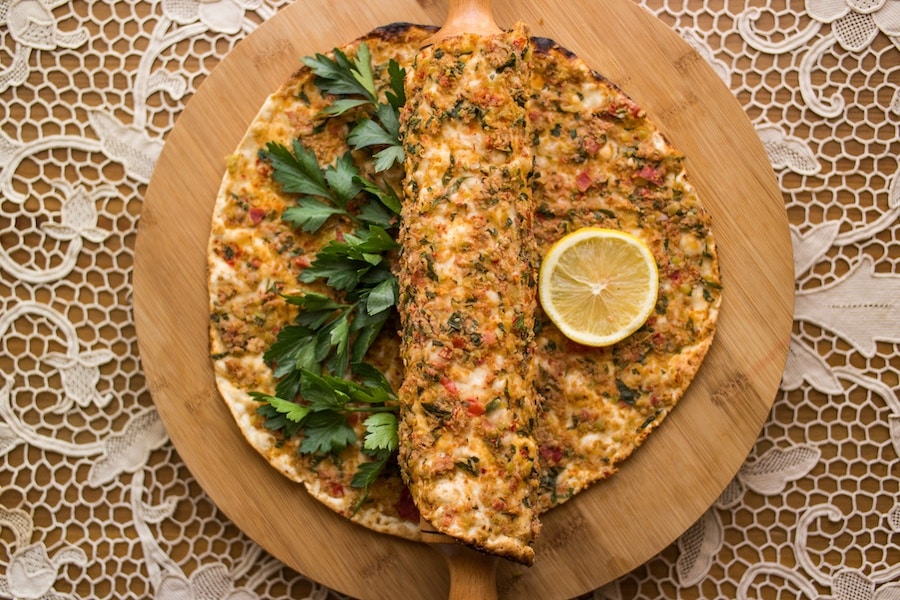 Osmanağa, Serasker Cd. No:78, 34714 Kadıköy
On the Asian side of the city, you'll find vibrant Kadikoy, which is packed with places to eat. But, if you want to try lahmacun (you must, it's delicious), then Borsam Tasfirin is one of the best places to go. It's been there for more than 30 years, and the chef is seriously experienced.
Lahmacun is made to order here in a wood-fired oven, and you can watch as they do it. Be sure to wrap plenty of salad inside your lahmacun and a good squirt of lemon before you eat it. Again, try ayran if you want the authentic experience, but cola is just as good!
Share