Some posts contain compensated links. Please read this disclaimer for more info.
Istanbul Nightlife: Where To Party In Istanbul
If you're heading to Istanbul and you love a good night out, you're in luck!
Even though Istanbul is a historic city, this doesn't mean that you can't enjoy varied and extremely vibrant nightlife too. The other great news is that whatever you're looking for, you'll find it with ease.
Want a chilled out evening with a shisha pipe and a beer? You're covered. Want a full-on dancing evening with clubbing music and vodka-a-plenty? Again, you'll find what you're looking for. Fancy a nice meal and a few cocktails with a vibe? Sorted! Or, do you fancy a coffee and a walk along the Bosphorus? More than possible.
This is a city that caters to everyone and everything, and that includes nightlife. No matter what part of the city you're staying in, you'll find it. However, there is a differing feel about the nightlife in the different areas in Istanbul.
While it's impossible to cover every single part of Istanbul, let's talk about the main areas where you can party in Istanbul:
Kadikoy
Uskudar
Galata
Taksim
Sultanahmet
Besiktas
Bebek/Sariyer.
The nightlife is quite different across each area, so a head's up on what to expect will allow you to choose what you want.
Kadikoy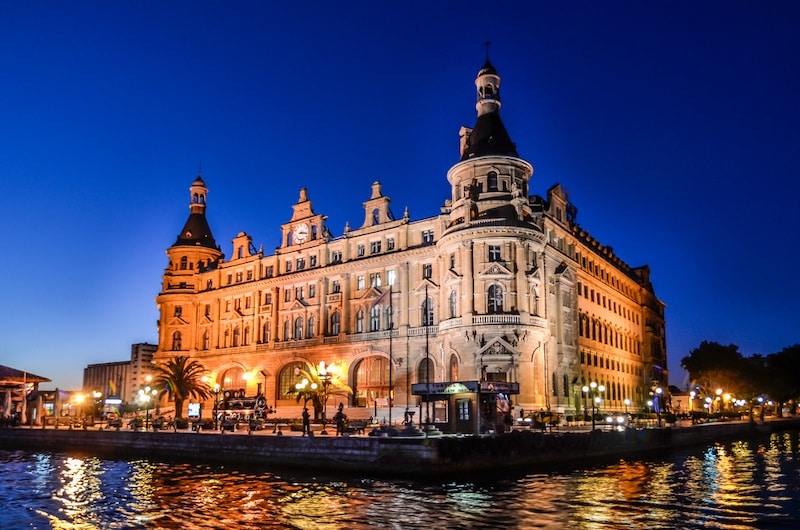 On the Asian side of the city, Kadikoy is often referred to as a cheaper version of Taksim, albeit a little smaller. This part of the city has a student-type vibe, and as such, you'll find many more reasonably priced bars to spend the evening.
If you want to watch football and drink a beer, you should head to the main streets, and there are also plenty of Irish bars to enjoy a drink and a beer plate. You'll also find several clubs here and cafes, and chill out bars with views over the water.
If you're heading over to Kadikoy for a night out, the thing to be mindful of is that the ferry back to the European side finishes just before midnight, but the Metro now runs 24 hours a day. Alternatively, a taxi will cost you around the 100TL mark if you're staying over on the European side, particularly in Taksim or Besiktas.
Uskudar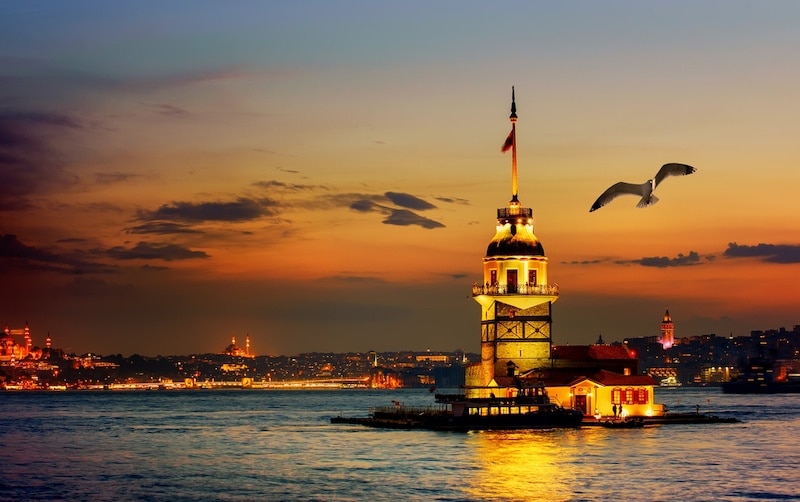 The other central district on the Asian side is Uskudar, and this is a far more traditionally Turkish part of the city, and therefore, you're not going to find much in the way of clubbing action.
You will instead find several smaller bars and restaurants and plenty of coffee and shisha bars too.
If you head away from the waterfront and towards the center of town, you may find several bars that cater mainly to men only. These are relatively easy to spot as the crowd will be totally male. That's not to say women can't go in; you certainly can, though, you'll probably be looked at rather oddly.
Galata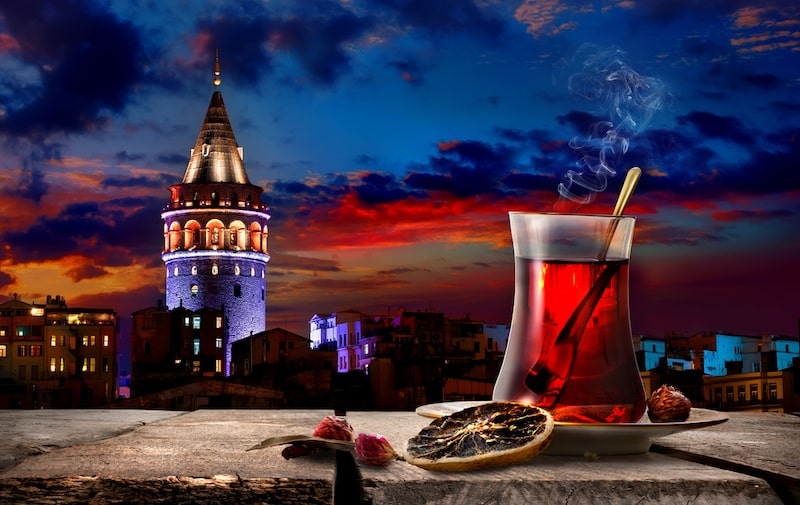 Galata is situated down the very steep hill from Taksim and leads to the iconic Galata Tower. Here you'll find many coffee shops to chill out until late in the evening, and some serve the most delicious cake! There are also many shisha chillout bars here too.
If you love seafood, be sure to head to the Galata bridge and take the steps down towards the water. Here you'll find some top-quality seafood restaurants where you can enjoy the iconic Turkish pastime of fish and raki!
Not for the weak, raki is quite strong, so do be careful and pace yourself. However, meze, raki, and a plate of fish are considered to be the best way to spend an evening, especially with a view over the Bosphorus to enjoy.
Taksim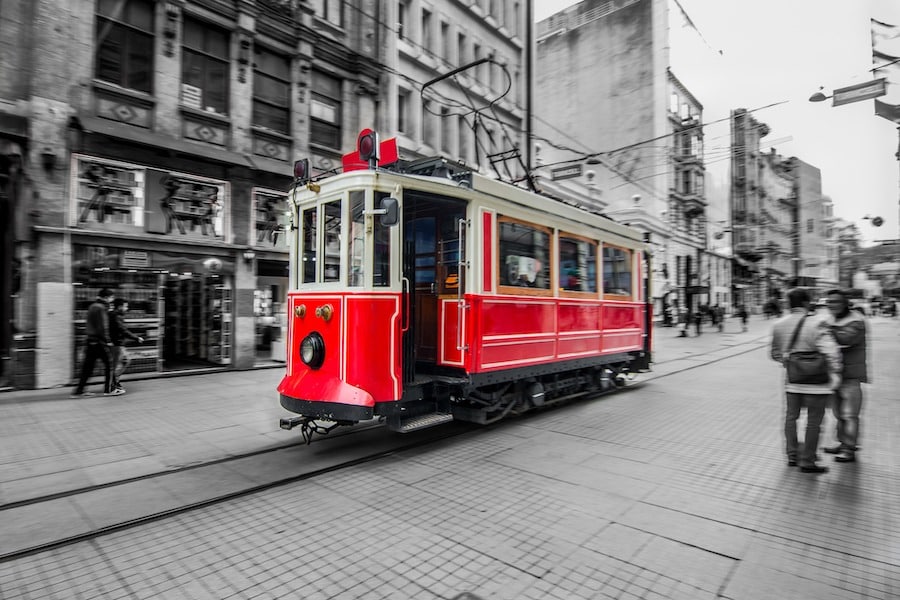 There is no type of nightlife you won't find in Taksim. If you want to enjoy yourself, you have to head to this part of the city, where you'll find crowds at 5 am!
Nightclubs pump out baselines until the sun is long up, especially at the weekends. You can also find several high-class wine bars, cocktails bars, beer establishments, and a fantastic Irish bar where you can catch all the latest sporting action and enjoy a glass of Guinness if that's your thing!
The winding streets of the main Istiklal Street are certainly to be explored. You'll find live music and some amazing seafood restaurants once more. These tend to be a little cheaper than those you'll find under the Galata Bridge, probably because you don't get the waterfront view.
Such is the quality of the nightlife in Taksim; you have people visiting the district solely for that very reason, locals and international visitors.
If you are thinking of enjoying everything Taksim has to offer, be sure to center yourself in this part of the city when choosing your accommodation, to save you having to grab a taxi back at the end of the night. The other plus point is that you won't struggle to find a kebab, jacket potato, borek, pizza, or anything else at the end of the evening, even if it is nearing 6 am!
Sultanahmet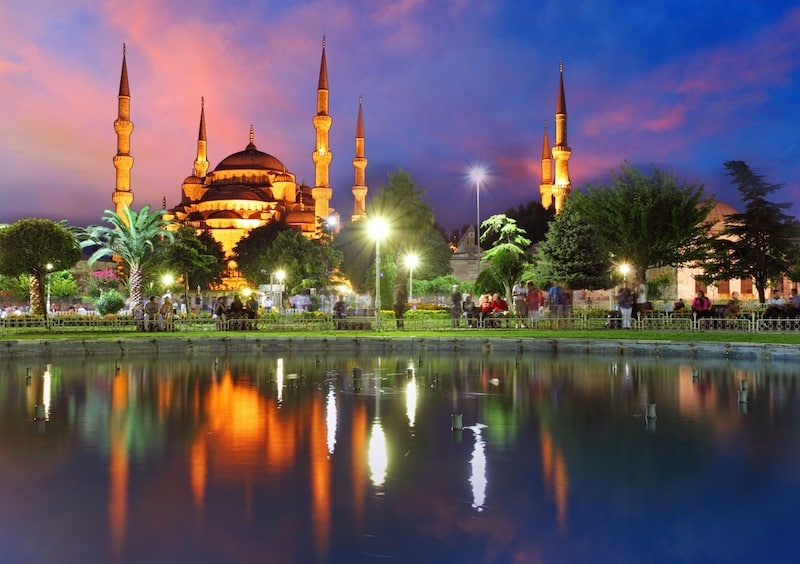 The Sultanahmet nightlife is pretty low-key, so if you want to enjoy a full-on night out, you're best advised to get a taxi to nearby Taksim. If you want to enjoy a traditional Turkish meal, be serenaded by musicians, and retire early to bed, Sultanahmet is an excellent choice.
There are several coffee shops and small bars that stay open a little later, but you will find that Sultanahmet is very quiet after midnight. That isn't a bad thing if you want a less full-on type of break, especially if you've been busy sightseeing in the day.
Besiktas
Besiktas is a bustling, hip, and youthful part of the city, and there are countless places here to enjoy a night out. If you love theatre and comedy, be sure to head to the BKM studios, where many top Turkish TV shows are filmed. It's hard to get tickets, but you can certainly try!
It's important to remember that Besiktas is a huge part of town and covers Ortakoy too. As such, you'll find a hugely varied amount of nightlife, with several clubs down towards the Bosphorus Bridge in Ortakoy. These are pretty high brow, so expect to queue to get in, and prices will be high as a result.
If you want a cheaper night out, head to one of the many bars in the center of Besiktas. You'll also find eateries to enjoy until late, and again, taxis around the city from here are pretty cheap and plentiful.
If a high brow meal is more your thing, head up to Nistantasi, where you'll find many restaurants, including a smaller version of the Nusr-Et chain; incidentally, the main outlet is up in Etiler, but trying to get a table is near-on impossible!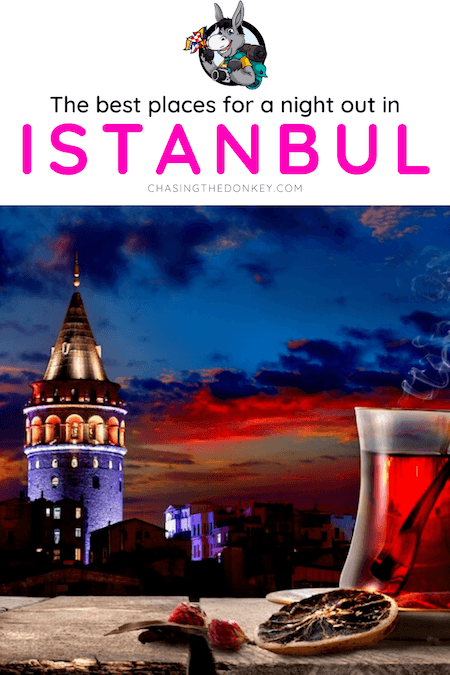 Bebek/Sariyer
If you want to party with Istanbul's high society crowd, head to the Bebek and Sariyer areas of Istanbul. These are just up the coast, and the seaside setting doesn't hide the sheer expense of living in this part of the city. The houses here and the cars are insane!
As such, you'll find plenty of restaurants, including steakhouses and fish restaurants, with wine bars, cocktail bars, and clubs, to try too. This isn't going to be a beer-fuelled, cheap night out, but it's a good one to try if you want to be Istanbul's upper class for the night.
There isn't anything nightlife-related which Istanbul won't give you, and you simply need to decide where to go. That in itself could be a problem, due to the sheer choice on offer!
More Turkey Travel Ideas
Share