Istanbul is a remarkable city with many itineraries and wonders to see; each stone of each building in Istanbul has a story to tell. And, if Istanbul is in your travel plans, you might want to know how many days you should spend in Istanbul to make the best of your trip.
There are pros and cons to how many days are sufficient for Istanbul – but as a local, I suggest that a three-day trip to Istanbul would be enough to discover the main Istanbul attractions. But don't worry, you don't have to rely on Google for your trip because we've prepared the perfect three-day guide to Istanbul for all who want to discover the secrets of Istanbul!
If you're ready, let's see where to go for a complete discovery of Istanbul.
Day 1 – Getting into the History of Istanbul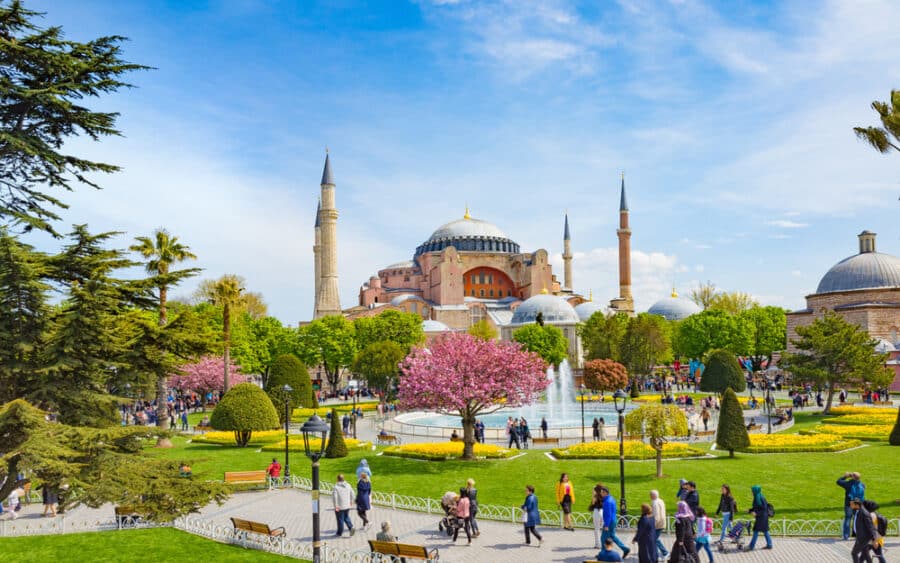 Hagia Sophia
Basilica Cistern
On the first day, we will dive into the history of Istanbul. Our trip will mainly focus on the Fatih district.
The Crown Of Istanbul: Hagia Sophia
Hagia Sophia has had iconic significance for different religions and nations throughout history; beginning your journey with this iconic monument will be the best way to comprehend Istanbul's history.
Explore The Ottoman Architecture: Blue Mosque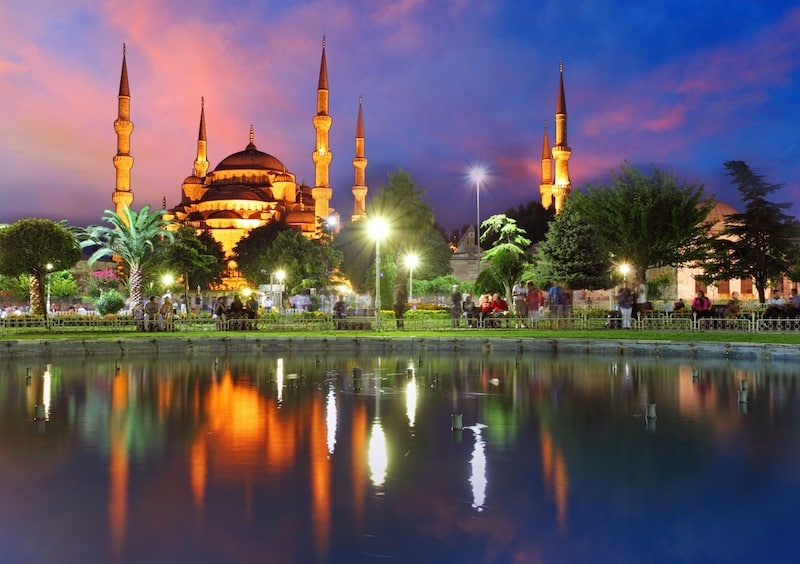 The Blue Mosque, commissioned by Ottoman Sultan Ahmed I, is one of the most notable mosques built during the Ottoman Empire's classical era. Like many famous Ottoman mosques, it borrowed architectural characteristics from Hagia Sophia.
Visit The Hippodrome At Sultanahmet Square
Sultanahmet Square is home to Constantinople's Hippodrome, where chariot races took place in the Roman and Byzantine eras. One of the square's must-sees is the ancient Egyptian obelisk, which dates to the 15th century BCE.
Discover The Depths Of Istanbul: Basilica Cistern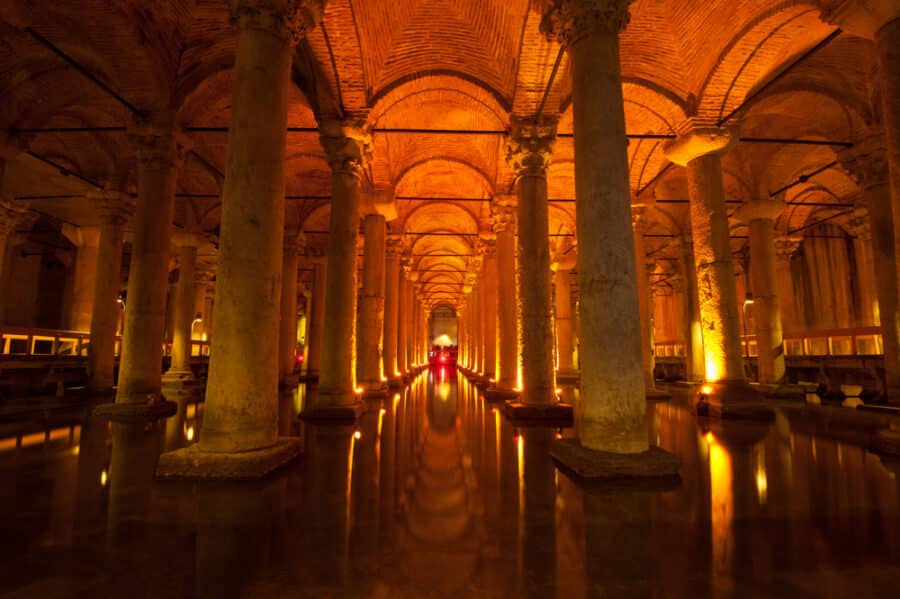 Basilica Cistern, built in the 6th century CE, is the largest of the many hundred cisterns beneath Istanbul. The Istanbul Municipality recently renovated the structure. With its tranquil and mysterious atmosphere, it is well worth a visit.
See The Uncovered Wonders: Istanbul Archaeology Museums
Every street corner in Istanbul is an open-air museum. If, on the other hand, you wish to view the original artifacts discovered in Istanbul, the Istanbul Archaeological Museums provide a unique experience with its vast collection of historical artifacts from numerous civilizations.
TRAVEL COMPANIES WE USE AND TRUST
Day 2 – Embracing The Modern Istanbul
Dolmabahçe Palace
Taksim Square
Discover Istiklal Street
On your second day in Istanbul, you'll take a trip to the more modern parts of the city and enjoy the local cuisine.
See Spectacular Dolmabahçe Palace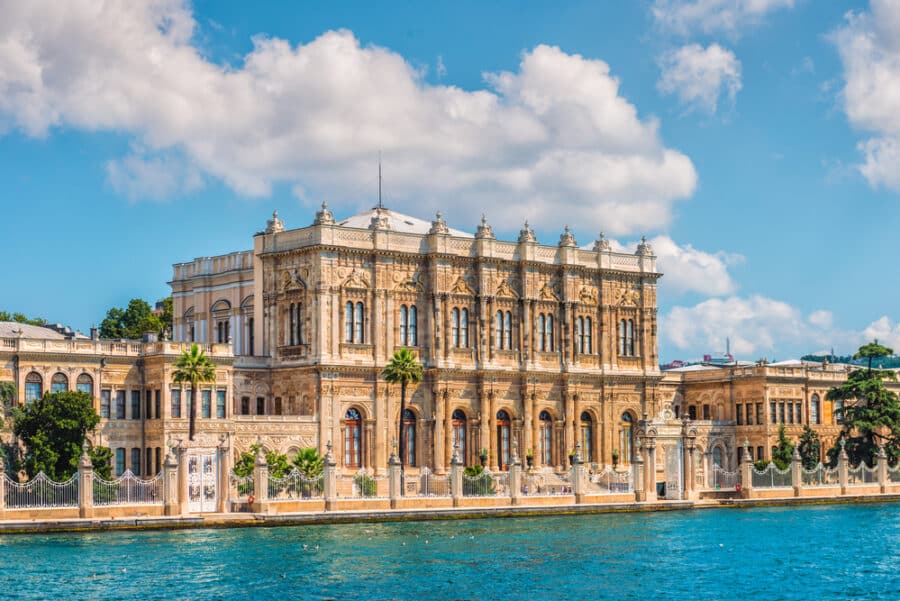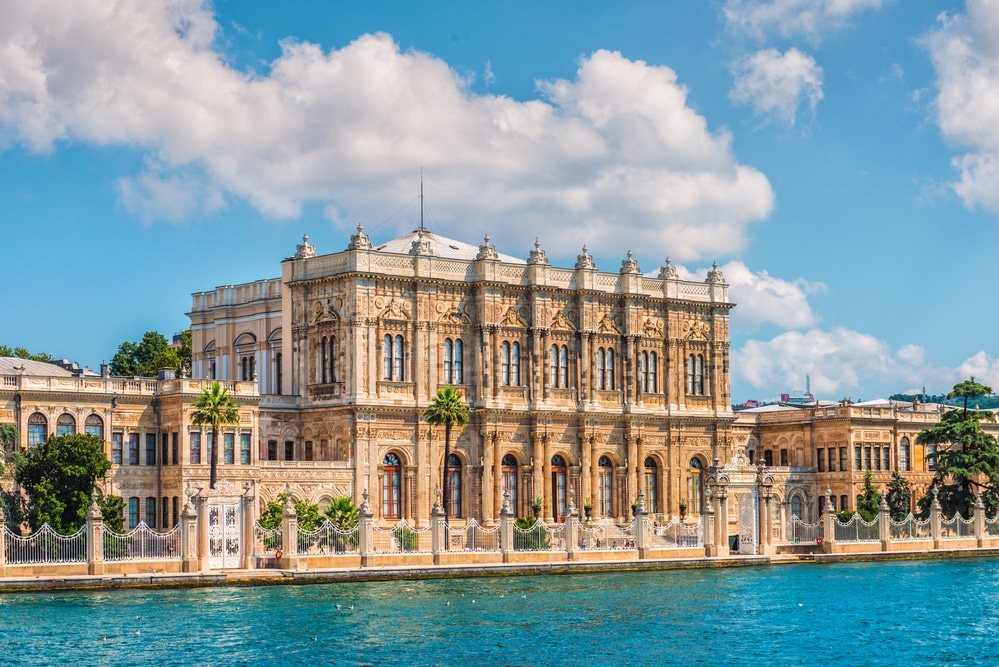 In the 19th and 20th centuries, Dolmabahçe Palace functioned as the Ottoman Empire's administrative center. The palace is located on the European side of the Bosporus and provides a spectacular outlook.
Discover The Local Culture At Taksim Square
It's now time to explore Taksim Square. Today is your chance to immerse yourself in the local culture. In order to sample the local cuisine, you may visit local cafés, restaurants, dessert stores, bakeries, and pubs.
Explore Istiklal Street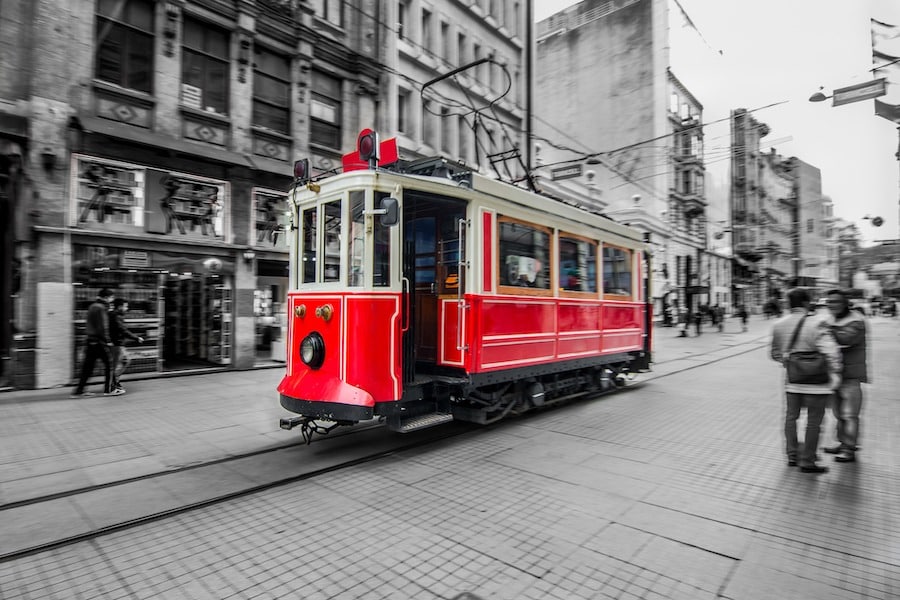 Istiklal Street is one of Istanbul's most renowned tourist attractions. Even though simply wandering down the street is enjoyable, Istiklal hosts various spots you should not miss. The Church of St. Anthony of Padua, Pera Museum, and Galata Tower are among them.
Day 3 – Shopping And Saying Goodbye
Grand Bazaar
Spice Bazaar
Bosporus Ferry
Bosporus Dinner
It's your last day in Istanbul, but don't worry, you'll have plenty of time to do the shopping and say goodbye to the city!
Visit The Famous Grand Bazaar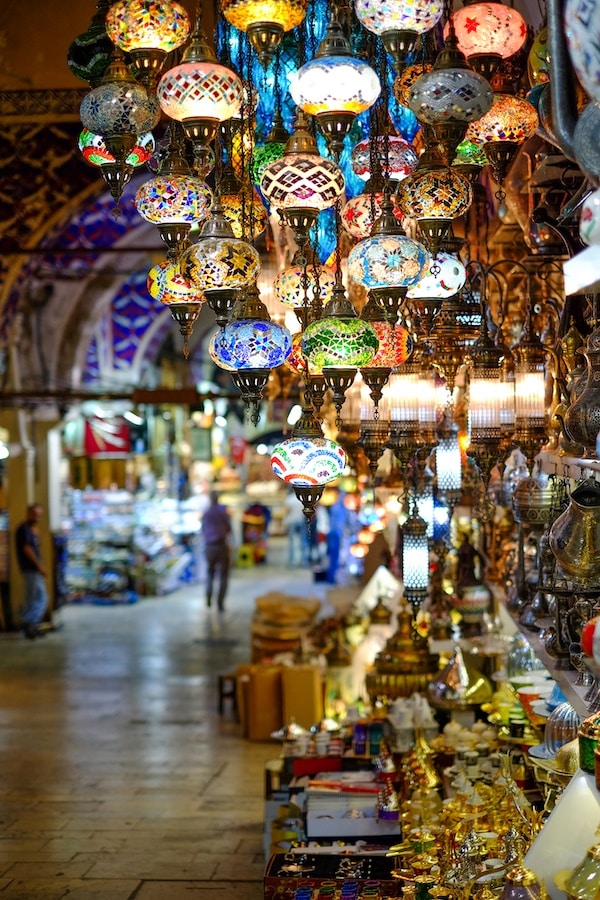 The Grand Bazaar is one of the world's oldest and largest covered markets. It has over 4,000 shops where you may buy a wide range of souvenirs. Just be wary of sly vendors who will try to overcharge you for their wares.
Continue Shopping At Spice Bazaar
The Spice Bazaar is Istanbul's second most famous market after the Grand Bazaar. Although the bazaar is a notable center of the spice trade in Istanbul, it also includes many shops that sell different products.
Take A Bosporus Ferry
After a long day of bazaar shopping, take a tranquil ferry trip on the Bosporus. This one is especially recommended for couples because the Bosporus is one of the most romantic places in Istanbul.
Finalize Your Trip With A Delicious Bosporus Dinner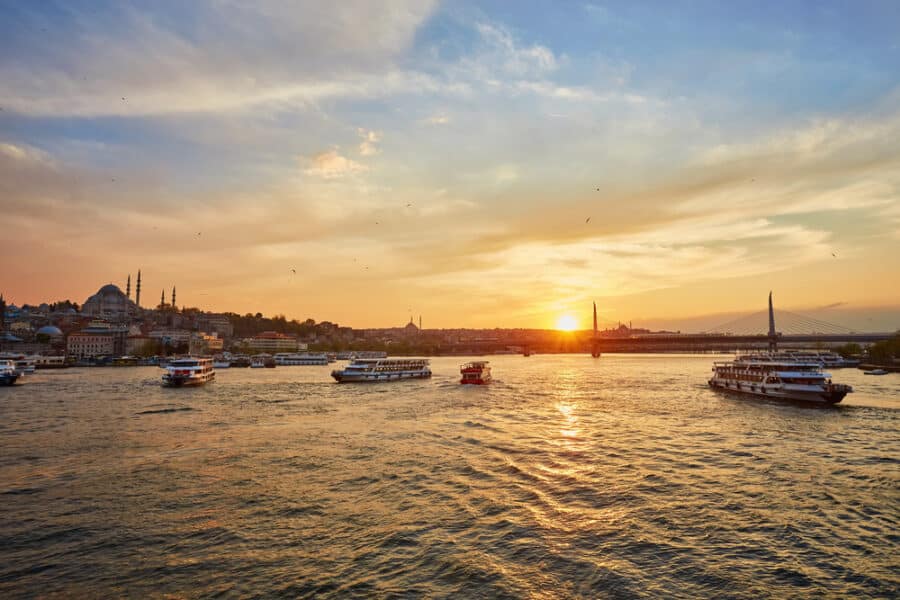 After your tour on the Bosporus, finish your Istanbul trip with a great dinner. Choose one of the many restaurants along the beachfront. If you drink alcohol, a traditional Turkish drink called raki may be the finest way to end your trip.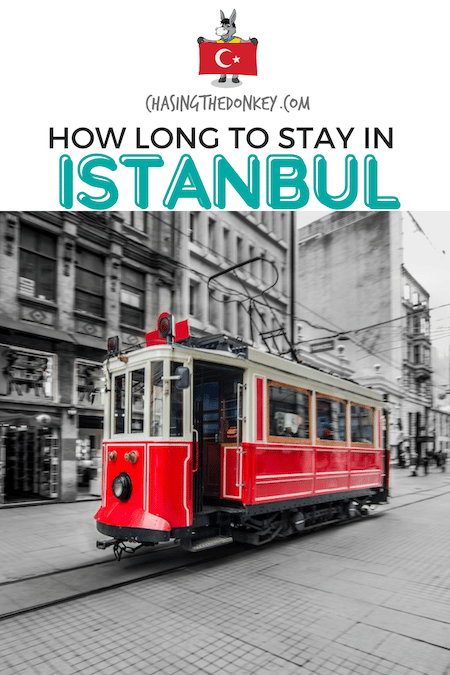 HOW MANY DAYS IN ISTANBUL FAQ
FAQ About How Many Days To Spend In Istanbul & What To Do
Let us help you by answering your burning questions about how long to stay in Istanbul.
Is Spending 7 Days In Istanbul Too Much?
No. There is so much to see that spending seven days in Istanbul would mean you'd both be busy but could do so at a relaxed pace.
Would 2 Days Be Enough In Istanbul?
No. But, if that is all you have, you could see a few great attractions of Istanbul and get an idea of the local people and culture. Here is your guide to spending 2 days in Istanbul.
I have 4 days to spend in Istanbul; what can I see
Here is your guide to spending four days in Istanbul.
Where To Stay In Istanbul
Here is your guide on where to stay in Istanbul.
Which Month Is Best To Visit Istanbul?
Peak-season period of mid-April to June and from September to October comes with the best weather but also the most touristic crowds. During the colder off-season, there will be way fewer crowds, but the sights are always open, and the city bustling with locals.
Where Is The Best Place To Get Breakfast In Istanbul?
Here is your guide on where to eat breakfast in Istanbul.
What Is The Cheapest Time To Visit Istanbul?
Without question, that is, during winter. December to February.
Does it snow in Istanbul?
Yes, so please be prepared.
So, now that you know how many days are sufficient for Istanbul – when will you go?