Welcome to Istanbul, a city that straddles two continents and boasts of its rich history, breathtaking architecture, mouth-watering cuisines, and warm hospitality. It is also a place where you need to know some of these things before you head there.
Istanbul is a fantastic place to visit. I seriously think that if you don't visit Istanbul at least once in your life, you haven't lived at all. I also believe that once is not enough – which is why I have been many times!
Packed with history, culture, entertainment, gastronomy, and nightlife, there is so much to see and do that you'll be exhausted by the end of your trip but so happy that you did it all.
But Istanbul is enormous, literally massive. And there are countless tips you need to know if you want your trip to go as smoothly as possible and so you can get the most out of your time. But don't worry; I've got the low-down for you.
In this blog post, we've compiled insider tips from seasoned locals who know every nook and cranny of Istanbul. Here are the must-know tips for Istanbul that you need before you visit for the first, second, or hundredth time.
Make Peace With Traffic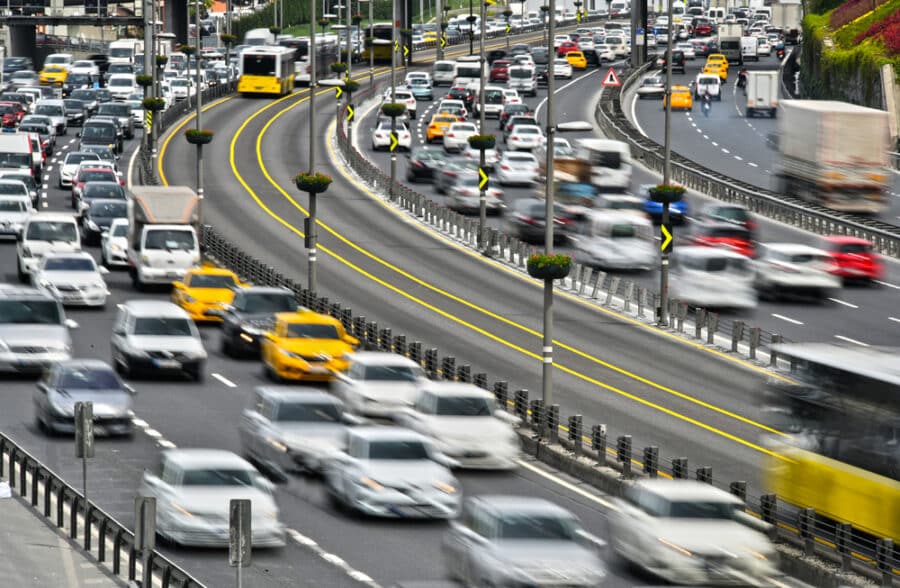 Look, it's hectic, and that means traffic. If you think you've seen traffic, trust me, you haven't. Istanbul traffic is on another scale altogether. There's nothing you can do about it, so the best thing is to make peace with it.
Use Public Transport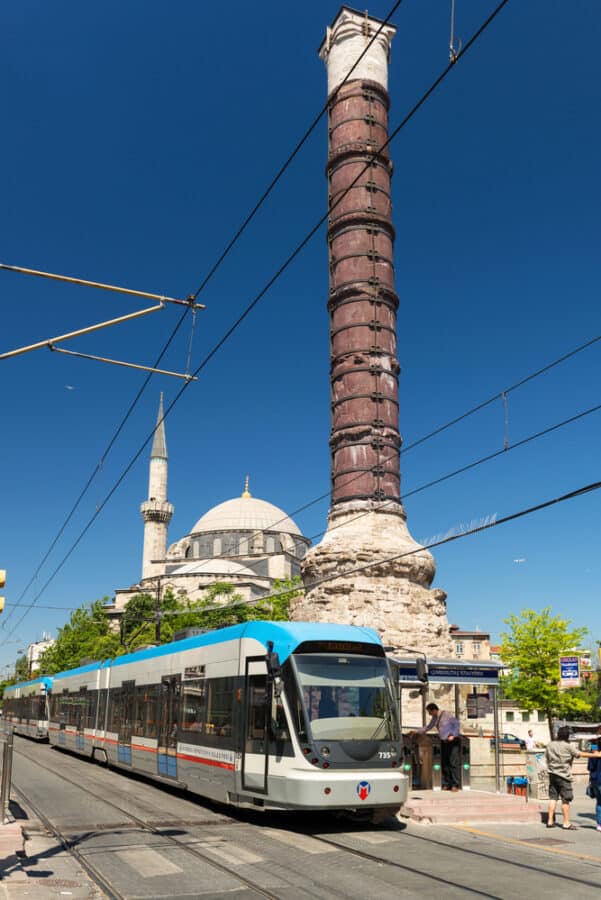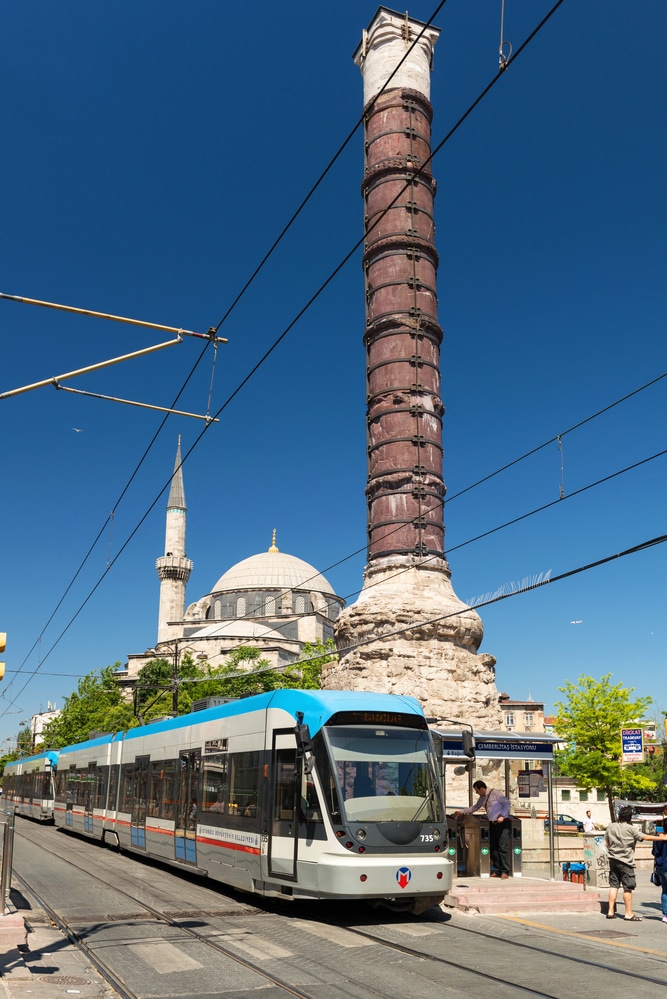 The best travel tip for Istanbul has to be to use transport options that avoid traffic problems, such as the Metro or tramway, or y'know, even walk. Istanbul is a very walkable city.
Pack For Comfort, Not Style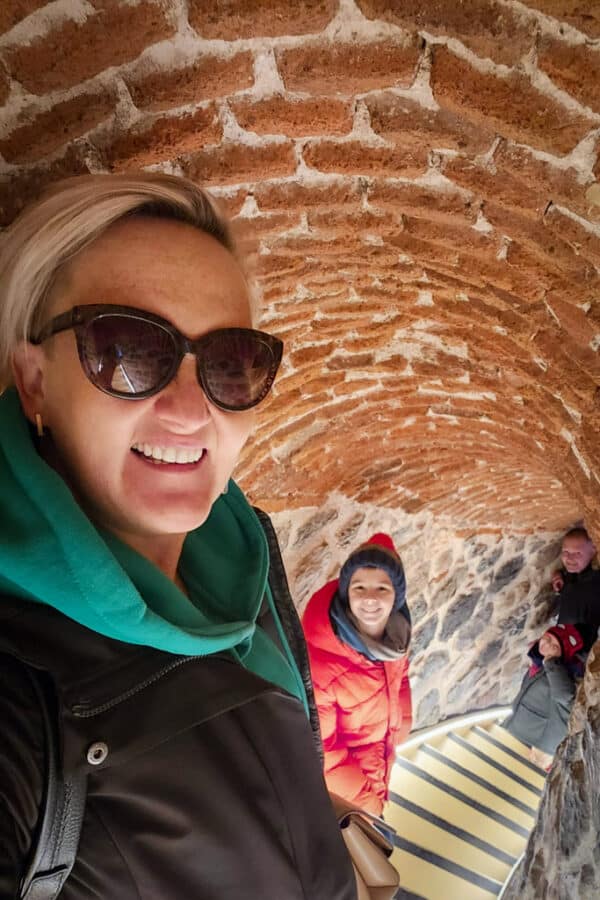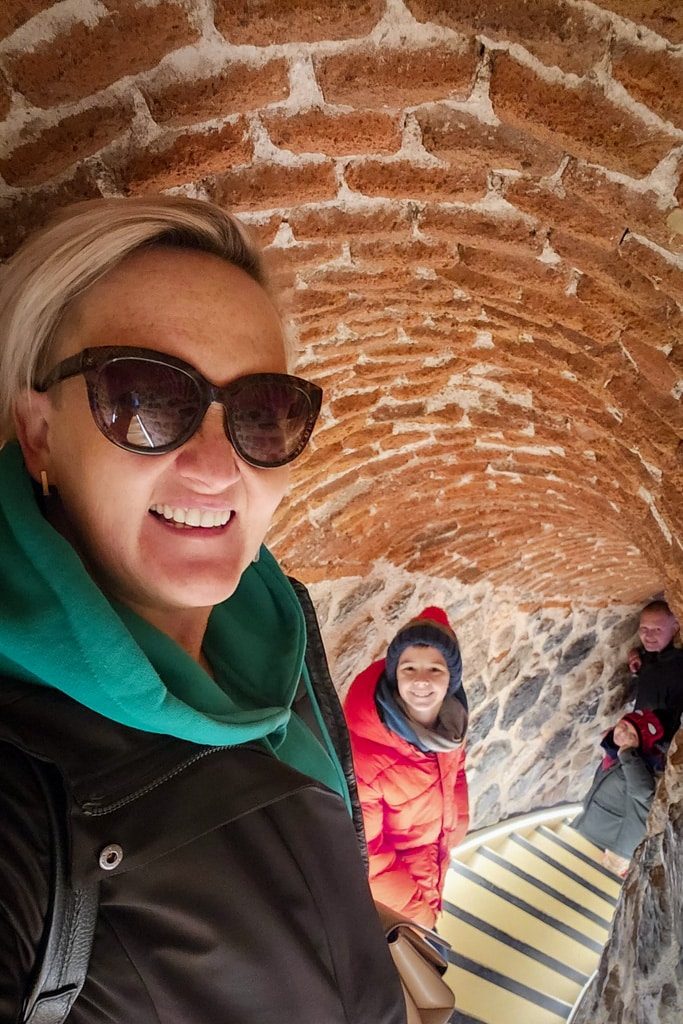 You're going to be busy, and you're probably not going to have time to go back to your hotel and freshen up before your evening out. Even if you do, you'll be so tired you won't even care what you look like. There's far too much to see to care about style points. My advice? Just pack for comfort and forget about style.
Place Huge Importance On Footwear
Even if you use public transport, you'll probably end up standing for most of the way, so make sure you wear very comfortable footwear. Ladies, forget the heels. Just wear trainers that are well broken in, and you'll be good to go. Oh, and throw some plasters in your back, just in case.
Plan Your Trip, But Don't Be Too Rigid
It's a good idea to research and determine what you want to see; then, you can decide which part to stay in. However, don't be too rigid with your planning because you might see something en route and want to visit. Allow a little flexibility if you can.
Use The IstanbulKart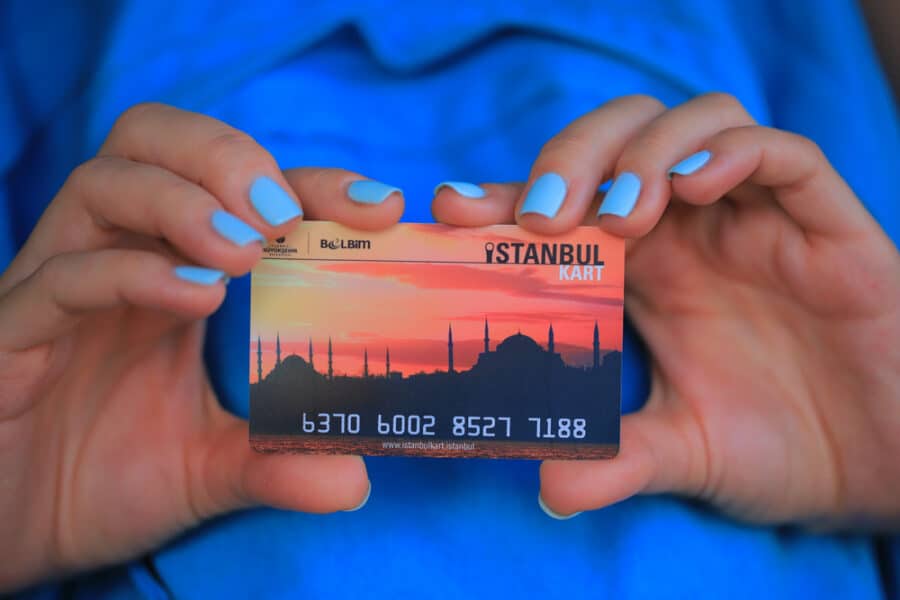 The IstanbulKart is a pre-paid transportation card that you can use on all types of public transport (except for taxis). It's cheap and easy to use, and you'll be thankful you have it in your bag when your feet hurt and you want to get back to your hotel.
Get The Istanbul Museum Pass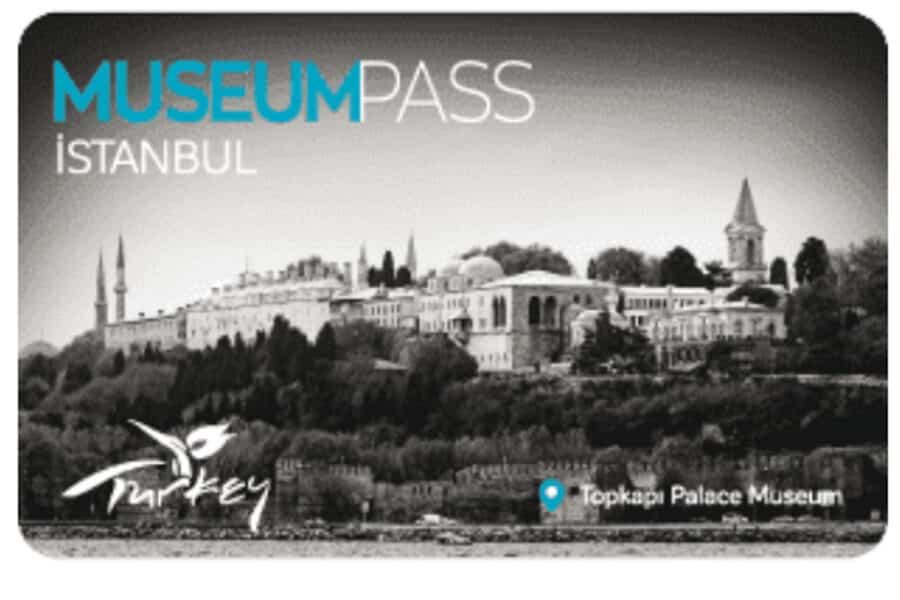 You can also buy a pre-paid Museum Pass, which allows you free or discounted access to museums and other attractions. You get to jump the queue too, which is never a bad thing.
If You're Visiting A Tourist Attraction, Go Early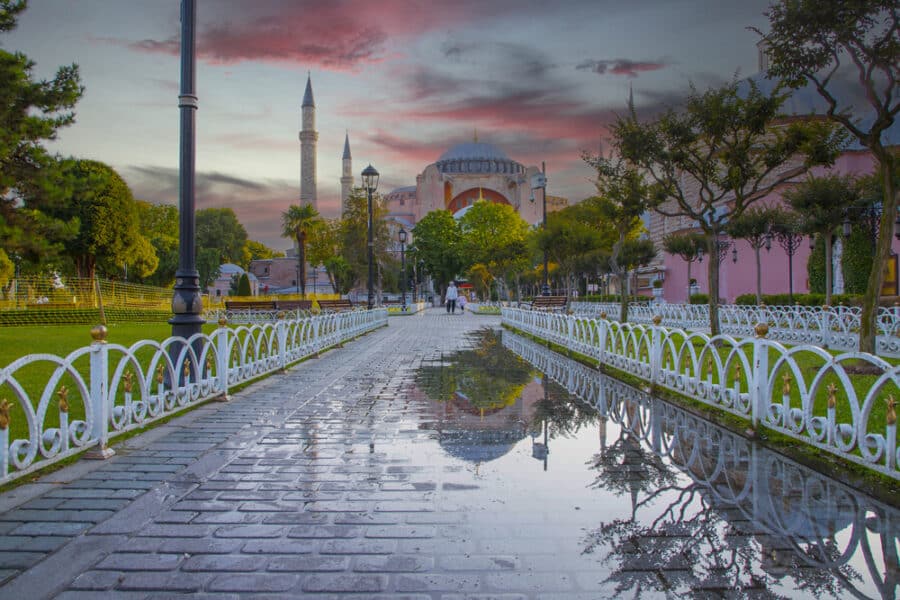 Whether you have a Museum Pass or not, go early in the day if you're visiting a top attraction. The queues for Hagia Sofia, Topkapi Palace, and Dolmabahce Palace might look like they're moving quickly, but they are always super long. Don't waste your day standing in a queue.
Remember Mosque Etiquette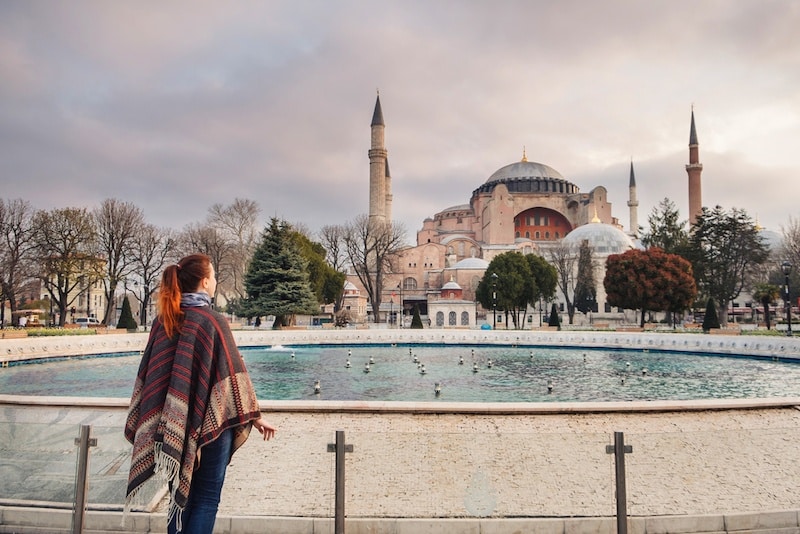 There are many mosques in Istanbul, and if you want to explore (highly recommended), then make sure you're prepared in terms of clothing. Most people want to visit the Blue Mosque at the very least, and it's important to know what to expect.
So, ladies, you need to cover your head (pack a pashmina or scarf) and ensure you're modestly dressed. Shorts, leggings, and skirts are a no-no; if the attendant thinks you need to cover a little, they will give you a shawl to wrap around your middle and cover your legs. Also, make sure that your shoulders are covered. Guys, the same goes for you – no shorts or vest tops.
You'll be asked to remove your shoes, which will be kept safe while you're inside. So, pack some socks in your bag.
Don't Attempt To See Everything
You can't do it. You're not a superhero, no matter what you think. Prioritise and then decide to visit again in the future. You'll save your feet and your sanity.
Don't Eat In Sultanahmet
Actually, that's a little harsh. Totally eat in Sultanahmet but avoid the tourist restaurants that offer 'traditional' food. For sure, it's traditional, but it's not the best quality, the prices are waaaay higher, and there are many scams around.
If you want traditional food, head away from the tourist streets and perhaps ask in your hotel where the staff go to eat. Places like Besiktas and Kadikoy have some fantastic traditional restaurants offering much nicer food for a lower price.
Don't Fall For The Scams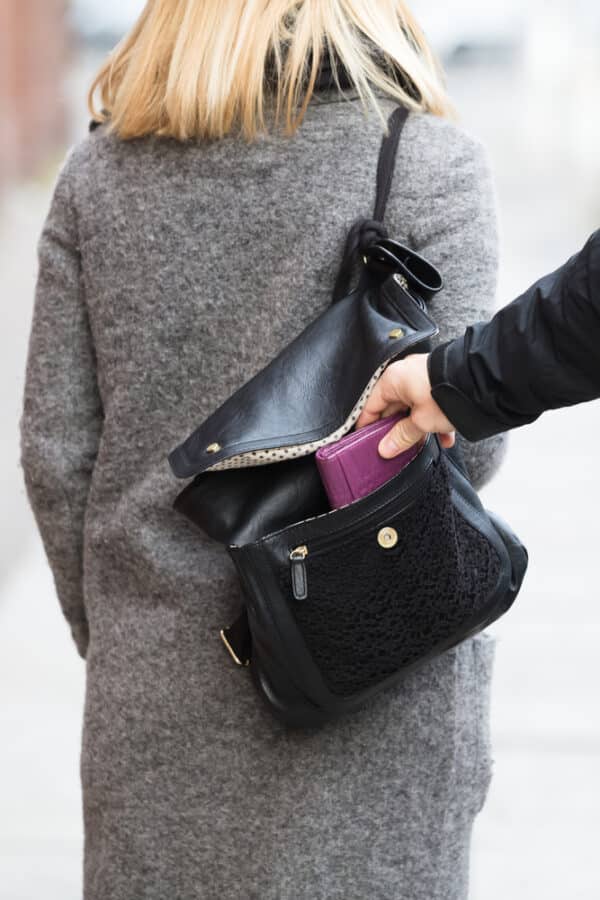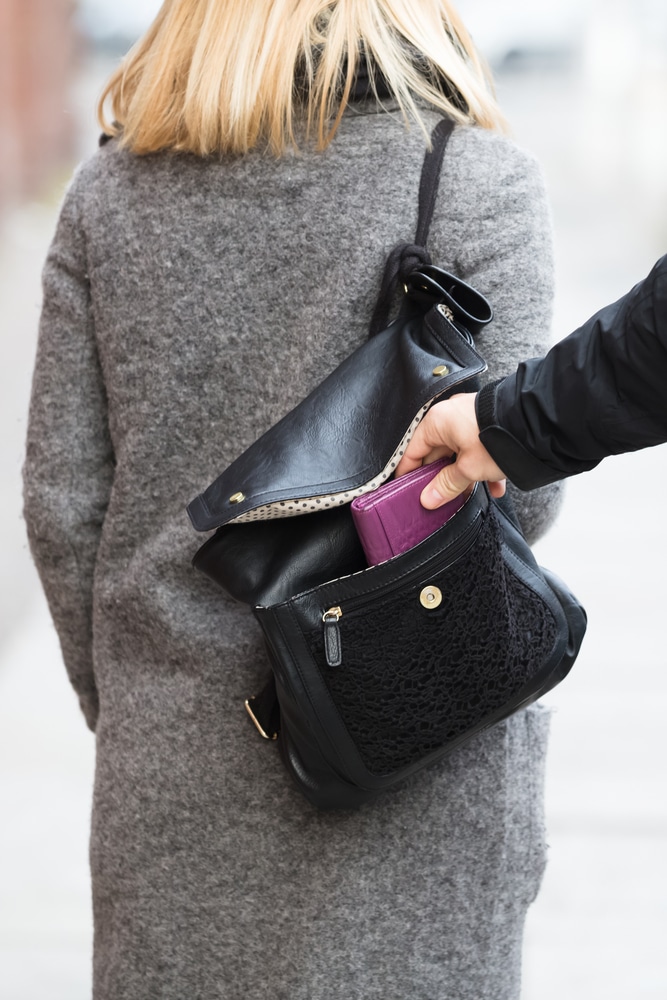 There are a lot. So, make sure you check your bill before paying and highlight any mistakes to the waiter. If you're traveling in a taxi, ask how much the bill will likely be before you get in, make sure the driver switches on the taxi meter, and if you feel that they've taken the scenic route for any reason, take the license number and report it.
Also, if a shoe shiner walks towards you and then seems to drop their brush "without knowing," don't assume they've accidentally done so. If you pick it up and offer it back, it basically means they'll offer to shine your shoes "for free" as a thank you. It's not free.
The list goes on. Just keep your wits about you, and you'll be fine.
Don't Bother Renting A Car
Traffic, crazy drivers, parking problems. Just don't do it.
Choose Your Accommodation Wisely
As you travel Istanbul, you will notice that Istanbul is massive, and if you stay somewhere super-cheap, you're likely to be far away from the main action. And it might be terrible.
I'm not saying always stay in a posh hotel, but this is where you really do get what you pay for. Do some research into where the hotel actually is, and if possible, avoid places like Beyoglu or Taksim, at least if you want to sleep at night – nightclubs are open until around 7 am, and they're LOUD.
Every time I am traveling to Istanbul, I am reminded that it has many different neighborhoods, each with its own character. Do some research beforehand to find an area that's right for you.
Avoid Summer If You Can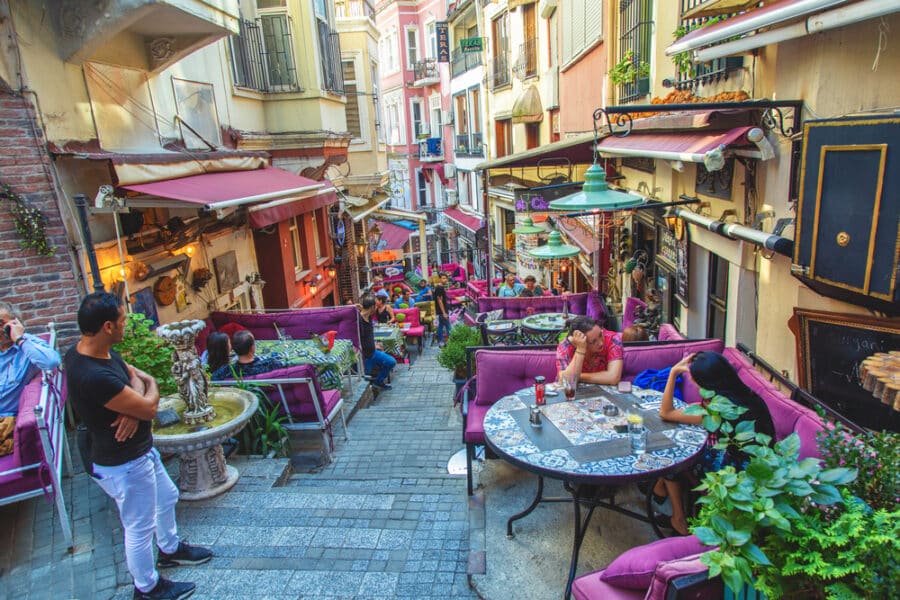 Summer is a lovely time to visit Istanbul, but it's also sticky and hot, and when you combine that with it being busy, it's not a pleasant time. I always think winter is the best time to visit Istanbul; if you're lucky, it might snow!
Use the HAVAIST bus to get to and from the airport
If you're flying into Istanbul, the HAVAIST bus is the easiest and cheapest way to get to and from both airports. There are numerous routes, and they run 24 hours per day on a regular basis. Taxis might seem more convenient, but they're very expensive.
Check Which Istanbul Airport You're Flying From
There is more than one airport in Istanbul. So one of the biggest Istanbul travel tips I can give you is to check which one you fly into and out of.
Istanbul has two main airports – Atatürk International Airport and Sabiha Gökçen International Airport. Be sure to review which airport your flight is departing from before you go to the wrong airport.
Make Sure You Have Travel Insurance
Because you never know. Istanbul tips for tourists often overlook this obvious tip. But Istanbul is not the place to be sick without insurance.
Carry A Little Cash, But Not Too Much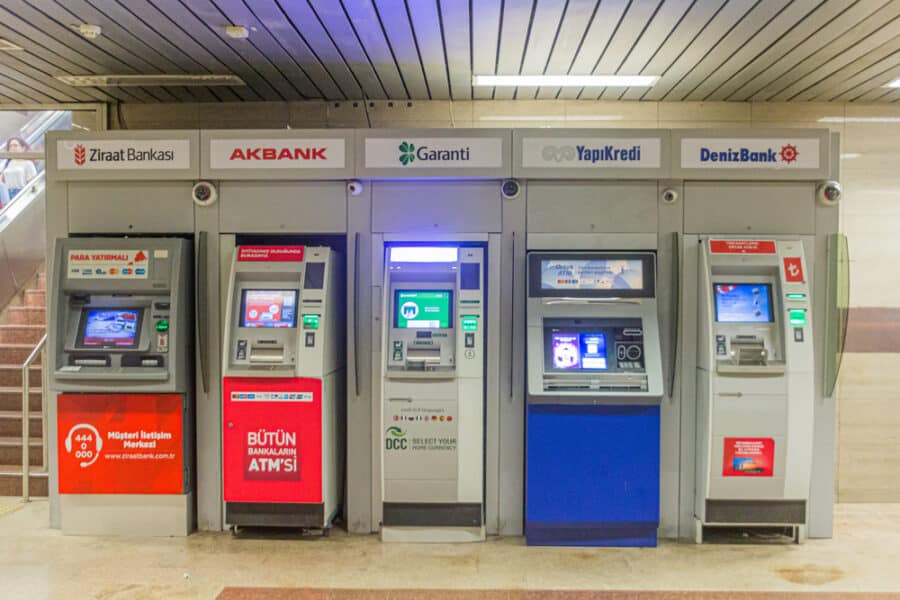 Cards are widely accepted in Istanbul and ATMs everywhere, but small markets and stalls may only accept cash. So, have a little cash with you but don't go overboard. Not only will you lose out when converting your cash back to your home currency but walking around with a large amount of cash is never safe in a large city, anywhere in the world.
And Remember, ATM Fees
Not all ATMs charge enormous fees, but there will probably be a small one, at the very least. Research this before you go, but know that your bank will probably charge a currency exchange fee even if you get away with an ATM fee. Just weigh up whether it's worthwhile or not.
Know The Currency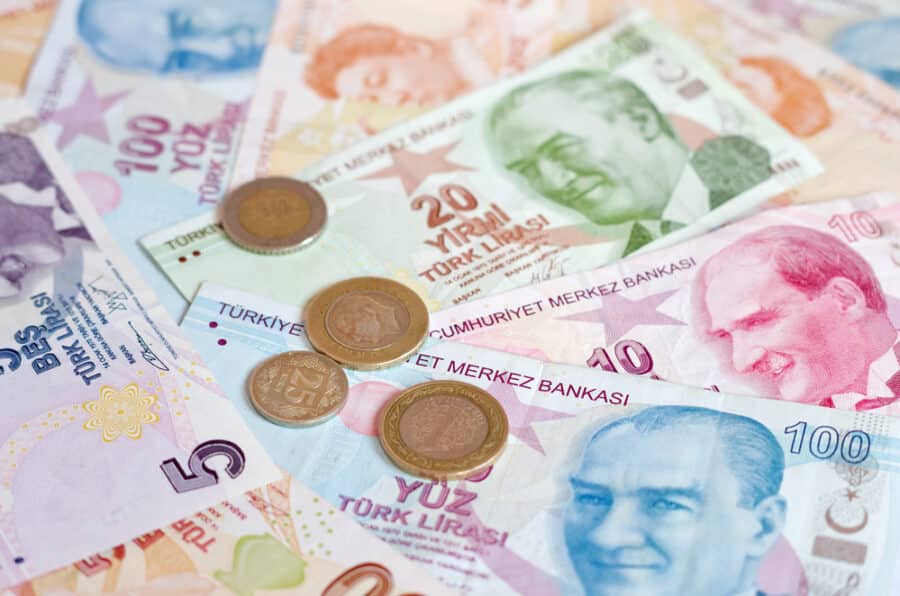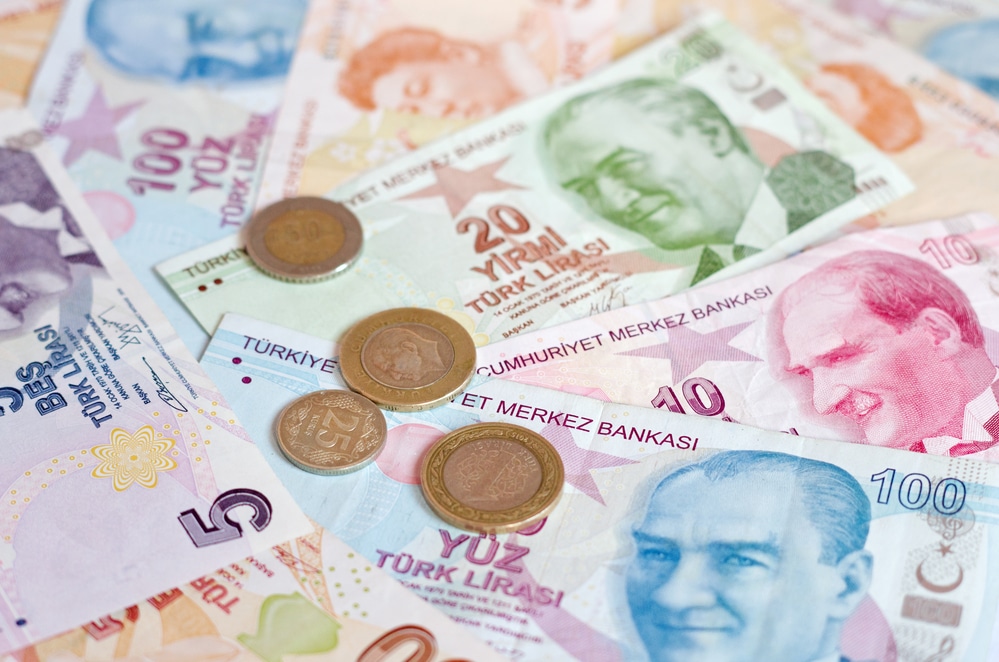 Are you wondering, "what is Turkish money called"? The Turkish Lira is the official currency of Turkey. It is divided into 100 kuruş. The symbol for the Turkish Lira is TL. The Turkish Lira was introduced in 1864, replacing the Ottoman Empire's currency, the kuruş. The Central Bank of the Republic of Türkiye issues the Turkish Lira.
Get An eSIM
Large phone companies in Istanbul usually offer touristic sims for visitors to use during their stay, which includes Internet data. Turkcell, Turk Telekom, and Vodafone are all reliable options, but the prices vary, and getting someone to speak English is not always possible.
Save yourself time and get an eSIM before you go, which means you'll save time for more sightseeing instead of negotiating at the stores.
If You Need A Pharmacy, Look For "Eczane"
If you need painkillers, plasters, or anything else a pharmacy would normally sell, you need to look for an 'eczane,' which will have a red and white 'plus' sign lit up outside. They're everywhere.
Jump On The Train To The Asian Side
While most visitors tend to stick around the European side, do not forget about the equally fascinating Asian side of Istanbul – known as the Anatolian Side.
Avoid Buses Between Besiktas & Taksim If Besiktas Are Playing At Home
Besiktas football stadium is located across from Dolmabache Palace on a bustling road that links Besiktas with Taksim, Karatas, Galata, and Eminonu. But, if the football team is playing at home, the road to Taksim and Sisli closes, and you'll have to walk.
It's a big hill, too – don't attempt it.
Don't Be Afraid Of Street Food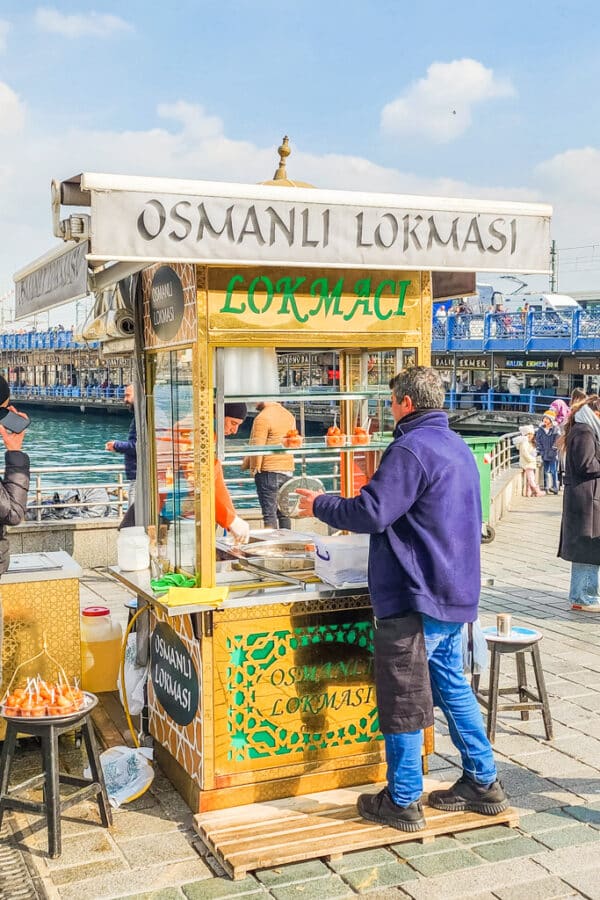 While I wouldn't advise eating random food from a stall that looks unclean, on the whole, street food in Istanbul is very cheap and delicious.
Istanbul is known for its amazing food, and Istanbul tourist guides will show you which stalls are the best.
I recommend you be sure to try some of the local specialties like kebabs, pide, kofte, borek, simit, nuts, sweetcorn, and lahmacun. Yummy! Wash it all down with a cup of Turkish coffee or tea.
Turks Love It When You Speak Turkish
Learn some Turkish before you go. Even a few words of Turkish can go a long way in helping you get around Istanbul. Try to learn some basic phrases before your trip, and look for signs written in English and Turkish. Some Turkish to know is
Merhaba(hello)
Teşekkür ederim (thank you)
Lütfen (please)
Spend A Day On The Bosphorus River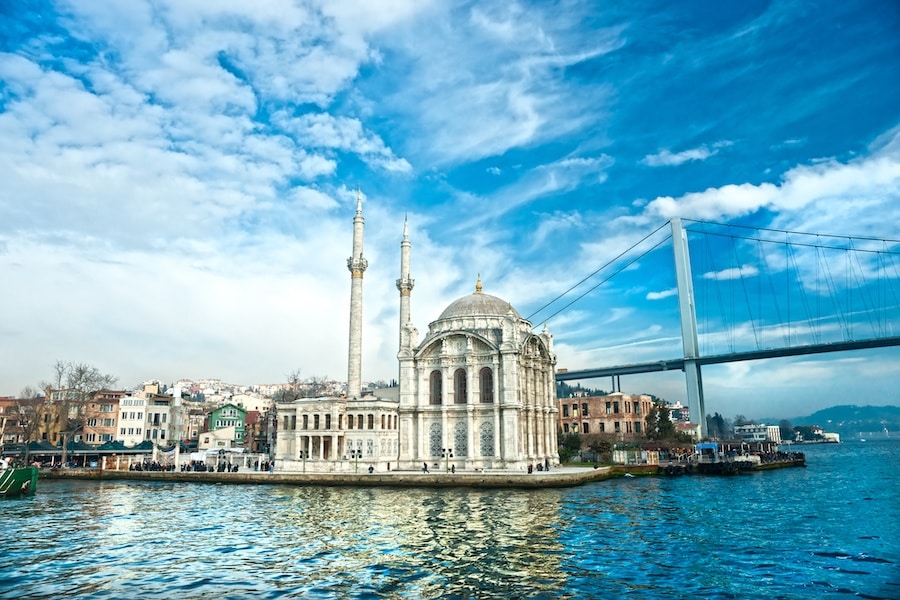 Any good travel guide for Istanbul (like our one) will tell you to start your Istanbul adventure by taking a cruise on the Bosphorus River. This is one of the best ways to see Istanbul's incredible skyline and get a feel for the city.
Take The Kids!
There are plenty of activities for all ages in Istanbul, from kids' parks to historic sites and museums.
Find Off The Beaten Path Ideas In Istanbul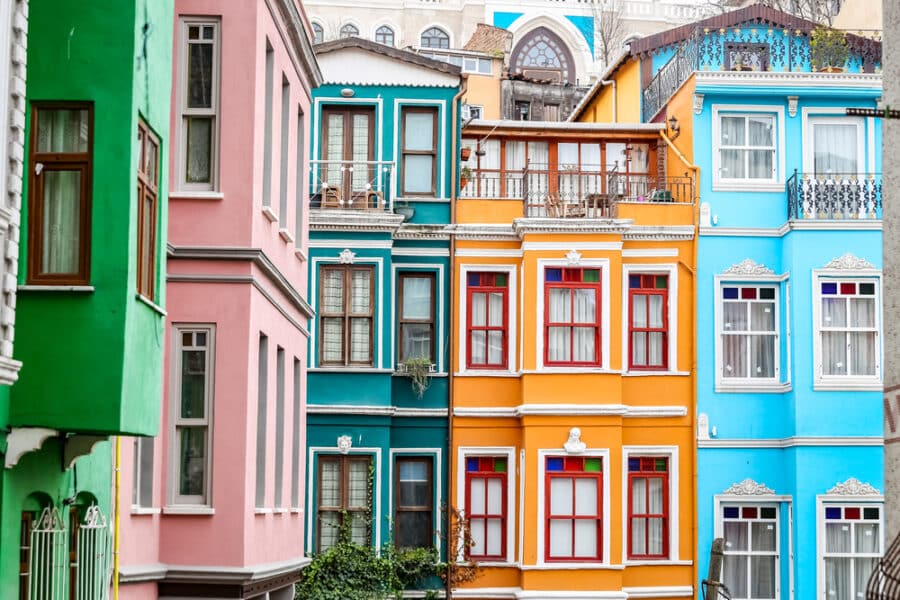 No travel to Istanbul would be complete without finding a few hidden gems. Here is a list of some off-the-beaten-path ideas in Istanbul for people who have been before:
Aya Sofya: this former mosque is now a museum, and it's one of the most popular tourist attractions in Istanbul. It's definitely worth a visit!
Rüstem Pasha Mosque: located in the center of the city, this hidden gem is a stunning example of Ottoman architecture and design
Balat District: located on the Golden Horn, this part of town is known for its narrow streets and colorful houses. It's definitely worth exploring! Read all about Balat here.
Suleymaniye Mosque: built in the 16th century by master architect Sinan, this grand mosque is one of the most impressive buildings in Istanbul.
Yerebatan Cistern: an underground wonder, this massive cistern was once used to store water for the city of Istanbul
This Istanbul travel guide is aimed to help you go traveling Istanbul like a pro! Did we do our job? all of this Istanbul advice will make sure you have a great (and safe) trip; of that, I have no doubt.