Turkey is packed with beautiful destinations, but some of the lesser-known spots are often the ones you should look more towards. When you head slightly off the beaten path in Turkey, you get a far more authentic experience, and you get to enjoy the Turkish hospitality that's so famous around the world.
We all know that Izmir is a cosmopolitan city on the country's west coast, and it's a great place to spend a few days. However, you might want to chill out somewhere a little less frantic and a bit more laid-back. In that case, you have to head to Alacati.
What Should Know About Alacati Turkey
Written Alaçatı in Turkish, Alacati is a beach town on the coast, a very short distance from Izmir. That means it's easy to get to because you can fly straight into Izmir airport. Located on the Cesme Peninsula, you can also head to Cesme, a slightly larger beach town up the coast.
Alacati has grown in popularity over the last few years, but it's still considered a hidden gem. You might spot someone famous! You'll find many of the rich and famous now heading to this Turkish town for the fantastic restaurants in Alaçatı and its beautiful beaches.
The town is upmarket and sophisticated yet still has that calm feel to it. There is a considerable amount of Greek history along the cobbled streets, and you'll probably wonder whether you're in Turkey or Greece at times!
The blend is truly remarkable, and it's something you'll definitely enjoy. It's also the ideal destination for anyone who wants lazy days and vibrant evenings.
Lazily Explore Alacati Town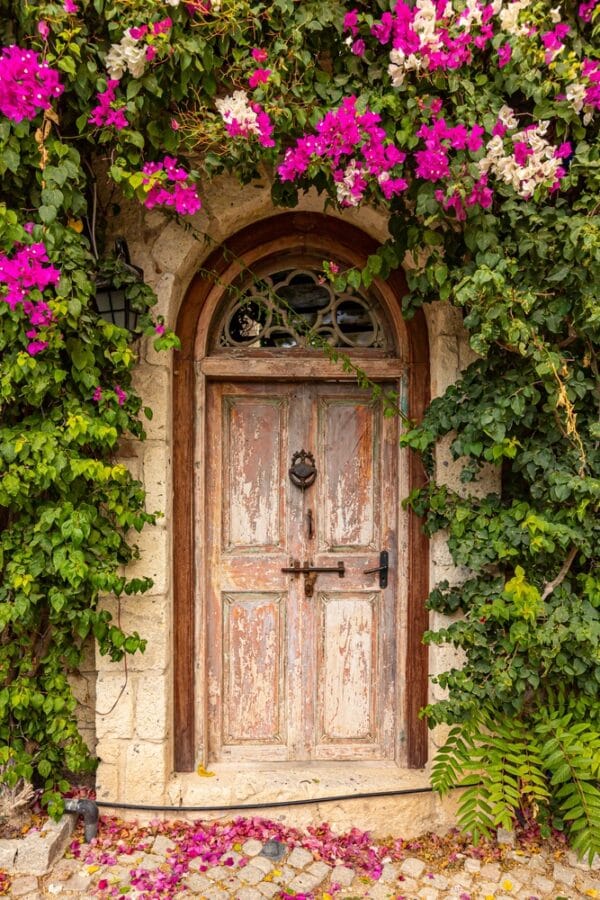 It's really all about lazy days chilling out in Alacati, but there are some tremendous Alacati landmarks in and around the town, too. The cobbled streets are more than worth exploring; again, you'll notice the Greek influence.
You'll also see an evident pavement cafe vibe, with trees and bright pink flowers providing the shade as you sit outside the cafe, with the world passing you by. Many of the cafes and restaurants in Alacati are also family-run, so you can be sure of a delicious experience!
The main street is called Kemal Pasa Street, and that's where you'll find the main action and many Alacati tourist spots. However, if you venture off that street, you'll find even more Alacati attractions to explore, including windmills up the hill and brightly painted buildings.
If you're in Alaçatı on a Saturday, head to the market and enjoy some of the most delicious fresh fruits and vegetables. Locally grown produce from the local villages can be found at these markets, and if you're a fruit lover, you'll never taste fruit like this. There is also a fish market you can check out – whether you want to cook or not! There are also stalls selling clothes and handmade souvenirs too.
Head To The Beach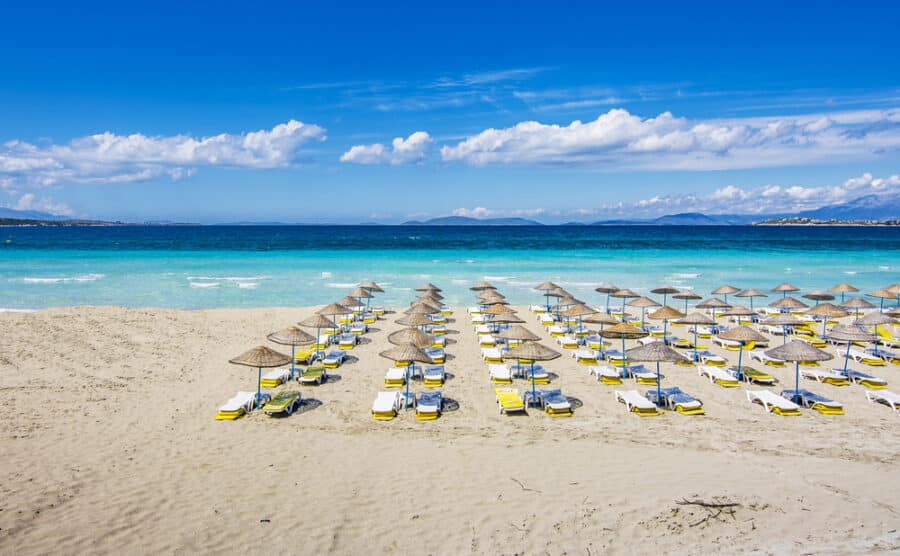 Of course, Alacati holidays wouldn't be complete without a lazy day or two on the beach, and the great news is that there are some stunning spots to head to.
You can walk to the beautiful local beaches in Alaçatı and chill out to your heart's content, or head a little further to Cesme itself and enjoy the crystal clear waters with a more crowded vibe. Several beach clubs along the peninsula if you prefer a more upmarket vibe to your day.
Wherever you choose to lay your beach towel, the water along this part of the coastline is crystal clear, to the point where you won't quite believe it's true. The beaches are also fine sand, although make sure you wear beach shoes as the sand gets super hot during the day! Without question, spending time on sandy beaches is one of the best things to do in Alacati Turkey.
History & Wine Tasting In Alacati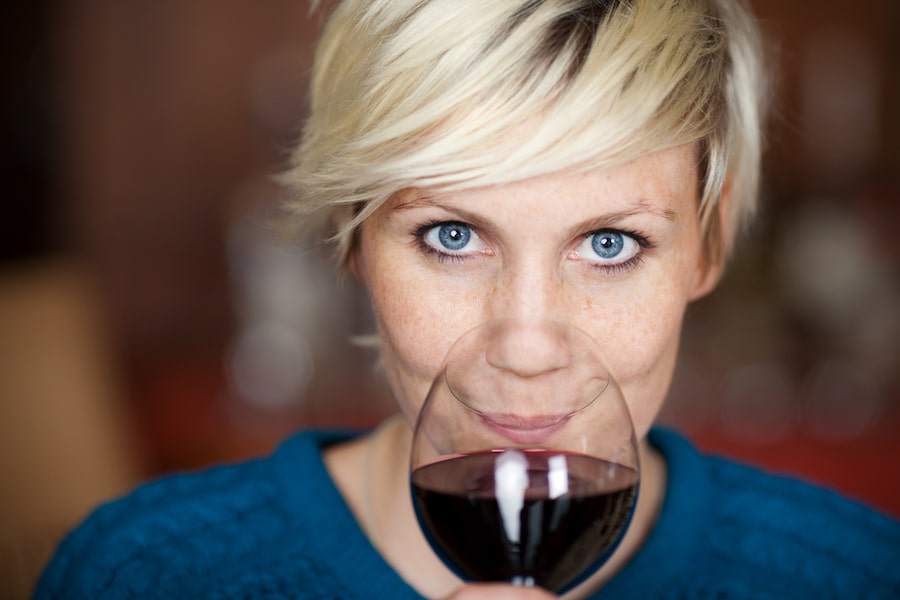 If you've had enough of wandering around, visiting local Alacati tourist attractions, and lying on the beach, what else can you do in Alacati? Well, how about some history?
Ephesus is very close to Alacati, and this is one of the most stunning examples of the ancient world you'll probably ever see. Ephesus is a living, breathing museum that dates back to the 10th century BC and is the most important Greek city for trading the Mediterranean at one point.
Ephesus is absolutely one of the best things to see in the Alacati region. It's one of those places where you'll kick yourself if you don't see, so make sure you head there during your time in Alaçatı. The good news is that it's only 1.5 hours away by road.
Suppose you want to check out some of the most delicious wines in the region; head to Urla, around half an hour away. This whole part of Turkey is now famous for wine production, and again, this comes down to the Greek influence left on the area throughout history.
There are several wineries in the region, and you'll learn how wine is made and taste a little of it. Some wineries even have on-site hotels within the rolling hills, so if you end up having a glass too many, you can always stay over!
Vibrant Evenings In Alaçatı Turkey
At first glance, you might think Alacati is simply a chilled-out and beautiful place to spend a few days, but when night falls, you see the town come alive!
Head to the main street to any one of the restaurants, and you'll notice crowds. Bars, restaurants, live music, you name it. It's an upmarket type of nightlife that draws the rich and famous, but it has that accessible for all feel. Of course, you won't find all-night partying in nightclubs here; it's a far more sophisticated affair! If you want to head to a club, you'll find more than enough in Izmir.
As you saw above, there's no lack of options for what to do in Alacati. In contrast, the many historic landmarks in Alacati make it a fantastic destination for people who love culture. So, if you're keen to try something a little off the beaten track in Turkey but with a tourism safety net, Alacati should be your next destination.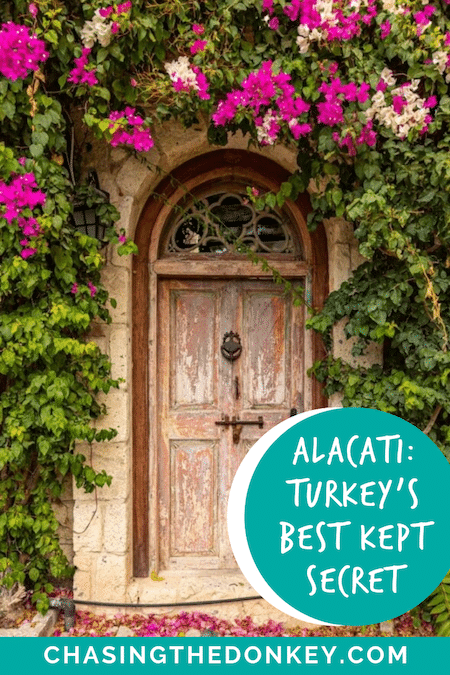 Now that you know what to do in Alacati, all you have to do now is get there and enjoy this Turkish city.