Privacy & disclaimers →
All You Need To Know About Macedonian Wine
When talking about internationally-famous wines, we always think of places like Tuscany, Burgundy, and the Cape Winelands. However, some fantastic wine regions in different parts of the world don't get nearly enough attention as they should.
One of them is the small Balkan country of Macedonia, a country that gets around 300 sunny days in a year and has a perfect climate for grape-growing. Before we tell you more about winemaking in Macedonia and the country's best wine regions, let's start with…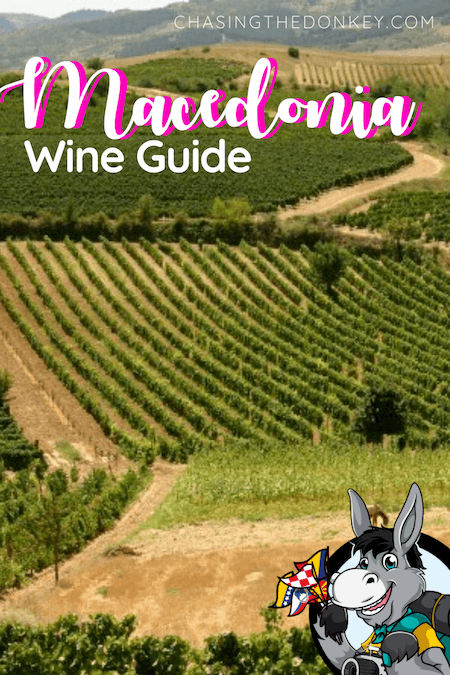 Some History
According to numerous archaeological findings, this region's winemaking tradition dates back to the 13th century B.C. The tradition continued during the golden times of the Kingdom of Macedon and even after the Romans occupied the region. During the Roman Empire, the province of Macedonia was one of the most important regions for growing grapes and winemaking in the whole empire.
With the rise of Christianity, winemaking in Macedonia blossomed, and the Ottoman invasion that lasted for five centuries didn't change this either. At the beginning of the 20th century, even King Aleksandar Karadjordjevic chose to build his royal vineyard in Demir Kapija, one of the country's most fertile wine regions. During Socialist Yugoslavia, all winemaking properties were nationalized and combined into 13 large wineries.
However, grape-growing was an exception. Families who were traditionally known for growing grapes were allowed to keep producing grapes, but they had to sell all of them to the national wineries. This resulted in the national wineries getting the grapes with the highest quality in the region, and the wine produced here was consumed in all parts of Yugoslavia. A part of it was even exported to other European countries.
This paved the path for the largest private wineries today. After the fall of socialism, the winemaking industry saw a seamless transition (unlike most of the Macedonian economy), and today, the total export of wine exceeds 50,000,000 euro per year.
A Few More Things To Know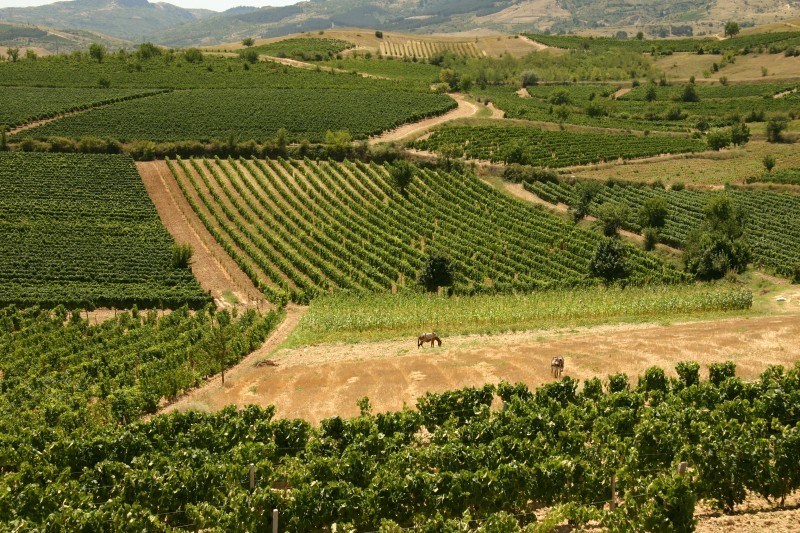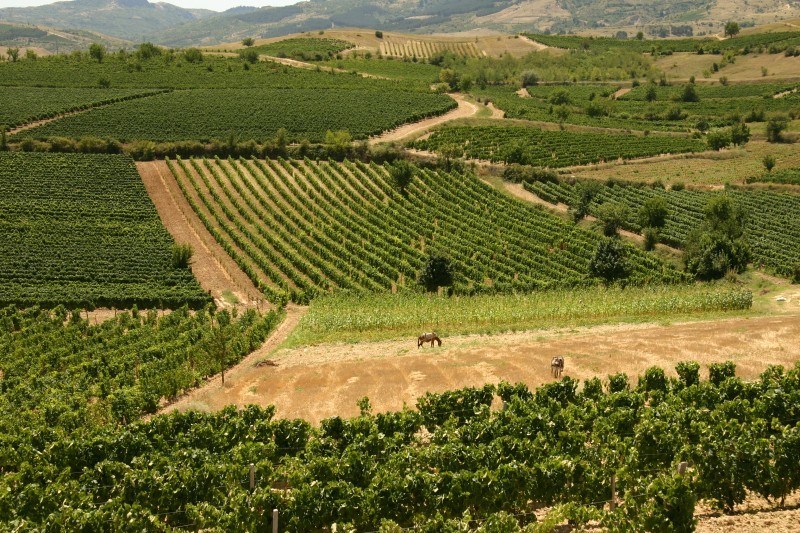 Macedonia's central winemaking region is Povardarie, consisting of the hills and valleys surrounding the Vardar River. Most of the production is based in the Tikves District, consisting of Kavadarci and Negotino. The most common wine varieties are Vranec (red) and Smederevka (white).
If you're visiting in September, don't miss the annual festival called Tikveski Grozdober, including grape harvesting, wine tasting, and musical concerts.
And talking about wine festivals, when most of the Western hemisphere is celebrating Valentine's Day, Macedonian people celebrate St. Triphon, the patron saint of gardeners and winegrowers. There are many festivities around the country where winemakers prune their wines and wish for a fertile year ahead.
TRAVEL COMPANIES WE USE AND TRUST
Why Is Macedonian Wine So Special?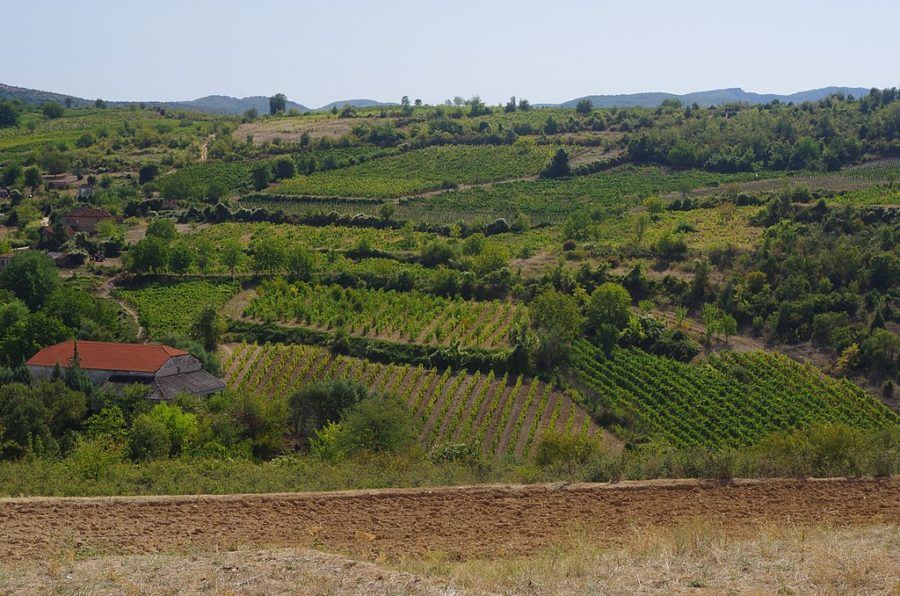 As mentioned above, Macedonia has a rich history and tradition of winemaking. The most popular variety is the balmy sunshine, which produces full-bodied and fruity red grapes that result in delicious, dry, dark-red wine. Most of these wines are exported and gaining more popularity every year, but this isn't the only type of wine Macedonia offers.
Macedonia belongs in the III-C-b zone for producing wine. In simple English, this means that Macedonia gets between 270 and 300 sunny days per year as a country. The days are warm and sunny, while the nights are often cool, which helps to slow down the grapes' ripening.
The unique mix of Mediterranean and Continental climate combined with large areas of fertile ground and 30-centuries old winemaking tradition allow Macedonia to be a haven for producing tasty, fresh white wines, appealingly sweet rose wines, and even some sparkling wines. This leads us to the next point…
Wine Varieties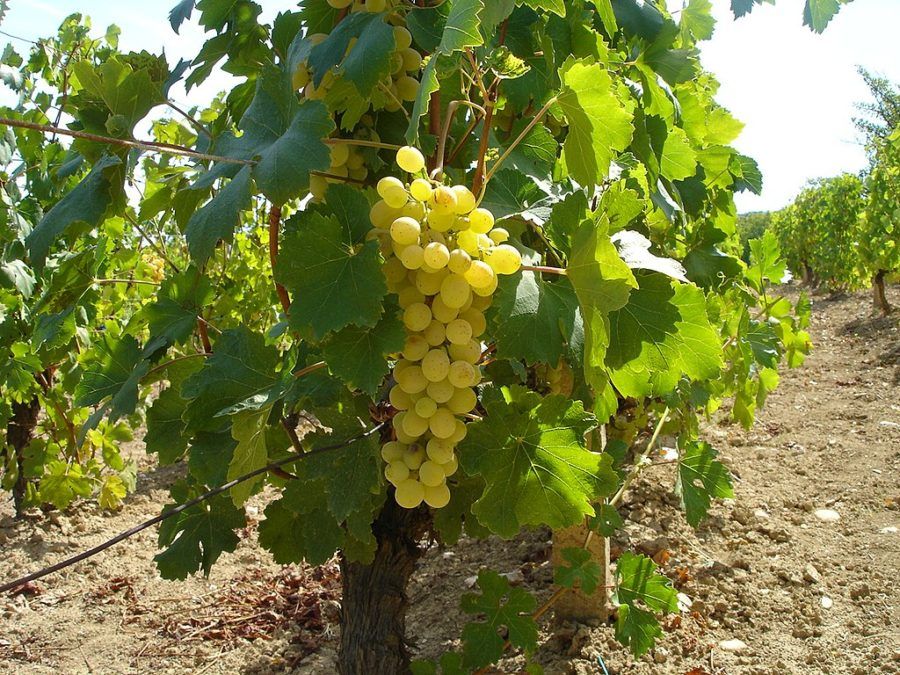 There are approximately 36,000 hectares of vineyards in Macedonia. Most of them are located in the Tikves District. In addition to the Vranec mentioned above and Smederevka, some of the other most famous wine varieties feature Temjanka (a delicious, aromatic grape variety used to make a delightful white wine), the sweet local Syrah, the full-bodied, earthy Zilavka, Prokupe (a dark grape used to produce a lovely table red wine), Grasevina or Welschriesling (a local variant of the Rhine Riesling), and Rkatsiteli, a blanc grape used to make sweet white wine.
There have been more new wine varieties in the last few years than ever before as Macedonian wineries keep generating more interest in local wines on wine fares worldwide. This results in the wine offering on the market being broader than ever. If you're a gourmand who always appreciates fine wine with their meal, you'll find a lot of good things in Macedonia.
If you like tasting wines, the best way to see the best of Macedonia's wine offering is to visit some of the many wineries around the country (more on this below), where a certified enologist accompanies you. At the same time, you're trying as many different wine varieties as you please.
Some of the finest, affordable wines you have to try are Kratosija, Tga za Jug, Alexandria, and of course, Vranec (red wines), as well as Traminec, Zilavka, Temjanika, and Bela Voda (white).
Wine Regions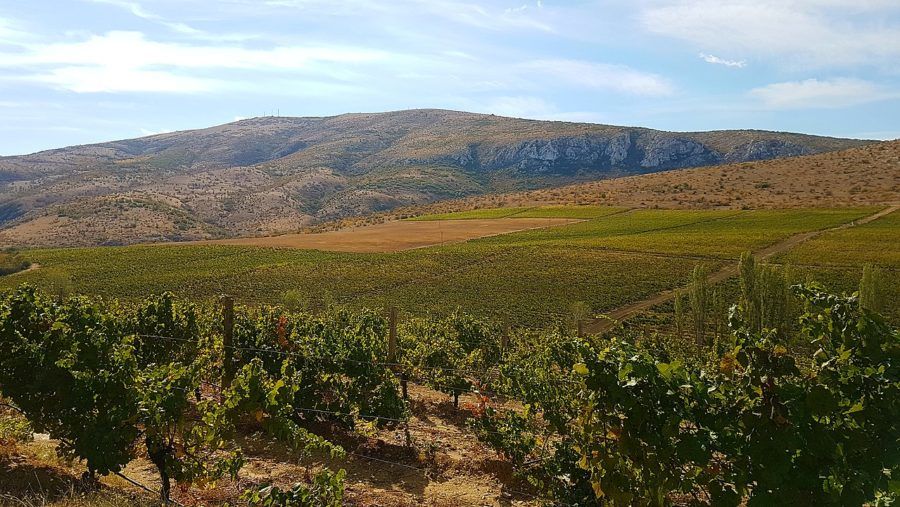 As we mentioned at the beginning of this article, Macedonia's climate is perfect for winemaking, and it's no wonder the country is classified in the II-C-b zone for producing different varieties of wine. We didn't previously mention some of the other regions that belong to this zone; the south of France, Corsica, Spain, and southern Italy.
This means that Macedonia has the same natural potential as some of the world's best wine hubs. We can expect Macedonian wine to become better and better as local wineries adopt modern winemaking approaches, standards, and technologies.
Geographically, Macedonia consists of three winemaking regions; Povardarie, Pelagonia-Polog, and Pchinja-Osogovo. The three regions are further divided into 16 districts based on several different factors. The most famous district is the Tikves District, which produces the best wine and most of Macedonia's wine. However, that doesn't mean that the other regions don't have anything to offer. This section will introduce you to all areas and give you some recommendations on which wines to try in which area.
Povardarie
The Povardarie Region consists of all cities and villages located on the Vardar River. This includes a part of Skopje, Veles, Kavadarci, Negotino, Valandovo, Bogdanci, Demir Kapija, Rosoman, and Dojran. The region accounts for 83% of Macedonia's total wine production, and most of the wine produced in Povardarie is red. Some of the finest wines in this region include Alexandria, Povardarie, Traminec, Bela Voda, Vitach, Tga za Jug, Chardonnay, Temjanika, Cabaret Sauvignon, and Merlot.
Pelagonia-Polog
The Pelagonia-Polog region accounts for 10-15% of the total wine production. It consists of the cities and villages in the Pelagonia and Polog Valley, including Prilep, Bitola, Resen, Ohrid, Struga, Kicevo, and Tetovo. In this region, the climate isn't as suitable for wine as the Povardarie region, but wine producers do their best to produce high-quality wines at 600-700 meters above sea level. This region doesn't have as many best-sellers as the Povardarie region, but some must-try wines include Ohridsko Crno, Vranec Barrique, Amphora, and Rakaciteli.
Pchinja-Osogovo
The third and smallest wine region in Macedonia is Pchinja-Osogovo. It covers the eastern part of the country and accounts for less than 5% of the total wine production. This region includes the city of Skopje as well as, Kumanovo, Kriva Palanka, Berovo, Delcevo, Kratovo, and Pehcevo. However, don't let the numbers fool you; the cities in this region, especially Skopje (the capital), have some of the most modern wineries in the country, and some of the wines that were produced in these wineries are on pair with the wines in the Tikves region. Some of the best wines coming from the Pchinja-Osogovo region are Mugra, Kuvin Cuvee, Makedonski Junak, Pinot Grigio, Temjanika, Markov Manastir, Stobi, and Sun City Rose.
Macedonian Wineries
In this section, we'll cover the top 5 wineries to visit during your trip to Macedonia.
Tikves Winery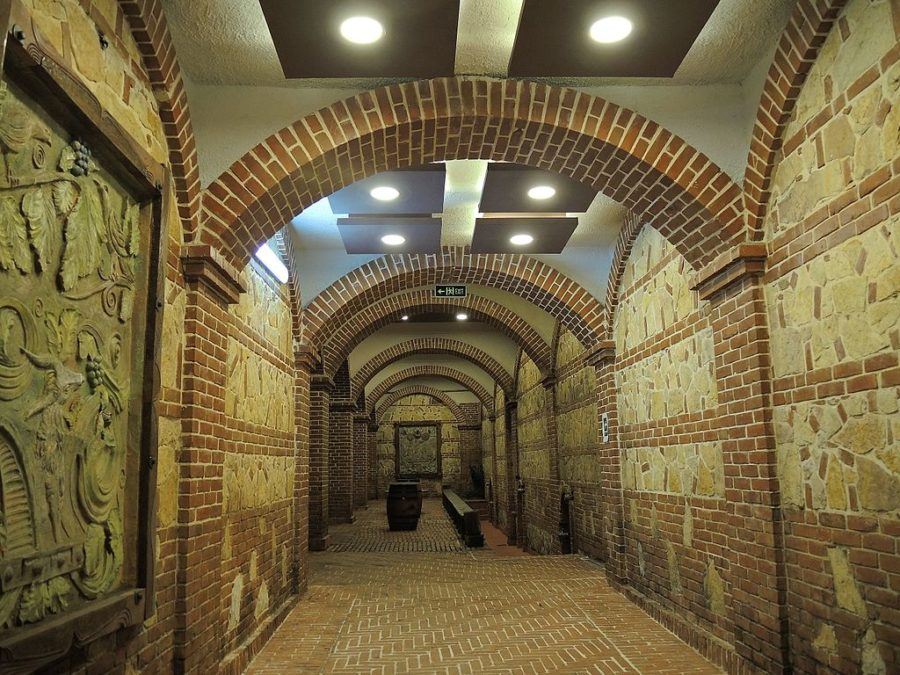 Founded in 1885, Tikves is the oldest and largest winery in Macedonia. It's also (arguably) the largest winery on the Balkan Peninsula because this was one of the most important wineries of the former Yugoslavia. Even before that, the Royal winery of the Serbian king was located here. More than 20 million liters of wine are produced here annually, and the number is only increasing as Tikves wines start to conquer the world market. They have some delicious classic, everyday wines, but they also have a fine collection of premium wines for special occasions.
Popova Kula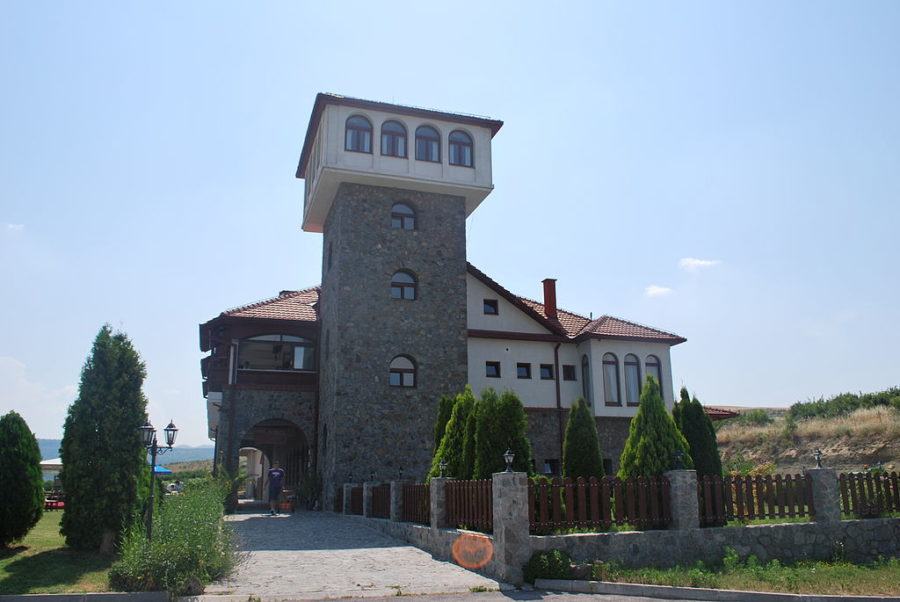 This list can't be complete without at least giving Popova Kula a mention. The winery was founded by a former investment banker who modeled the place according to a vineyard he saw in California's wine country. Popova Kula follows the latest trends and is on par with some of the most famous wineries in the world. The place has received a certificate of excellence from Trip Advisor almost every year since its opening. They also have many exciting events, a great restaurant, a business center, and even organize weddings on demand.
Chateau Kamnik Winery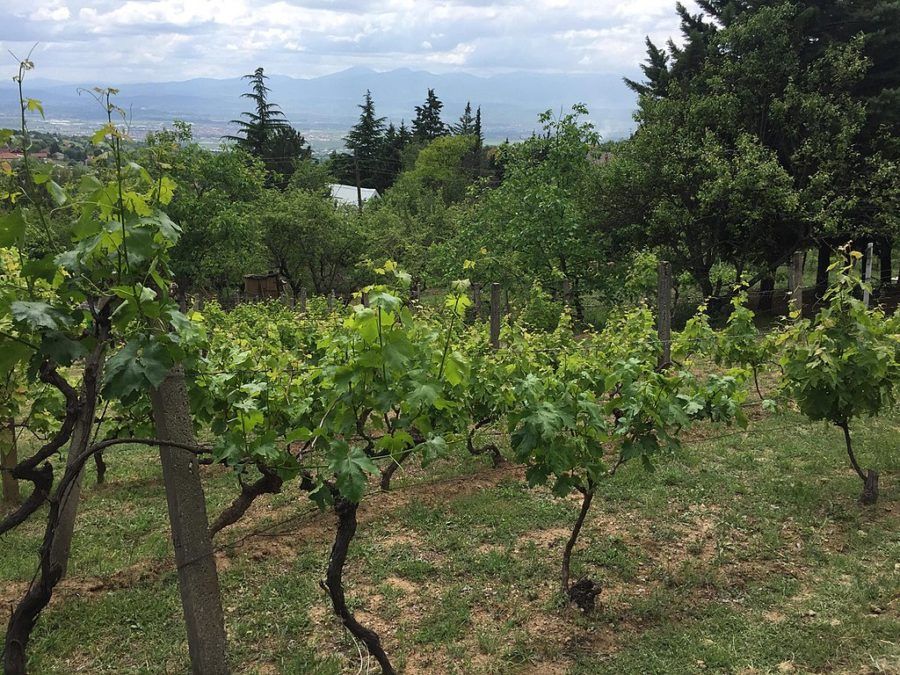 Located just outside of Skopje at 300 meters above sea level, you'll find Chateau Kamnik, one of the finest wineries in the Pchinja-Osogovo region. The property consists of 15 hectares of vineyards, a restaurant, and a hotel. Kamnik had its first harvest in 2008, and only ten years later, it's a recipient of numerous awards, the first winery in Macedonia to produce orange wine. Some of their wines are already served in a few of London's Michelin-star restaurants.
Get your Skopje accommodation here!
Stobi Winery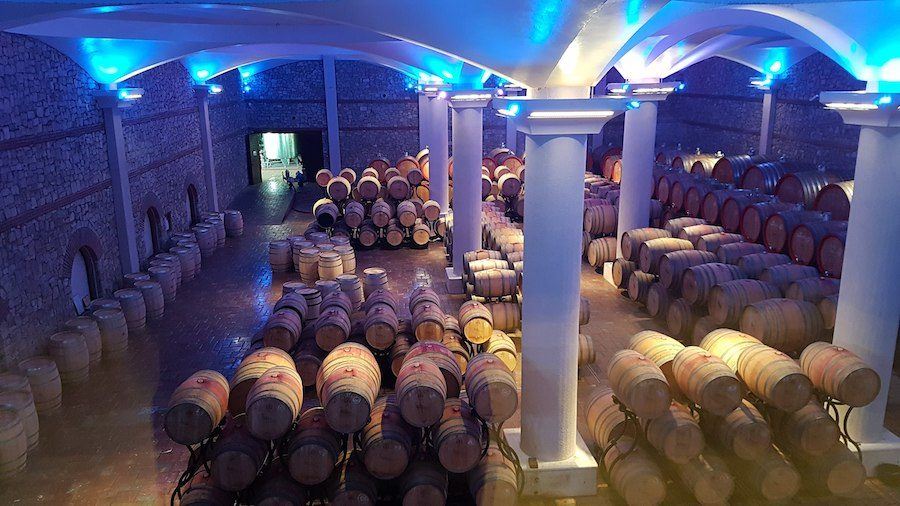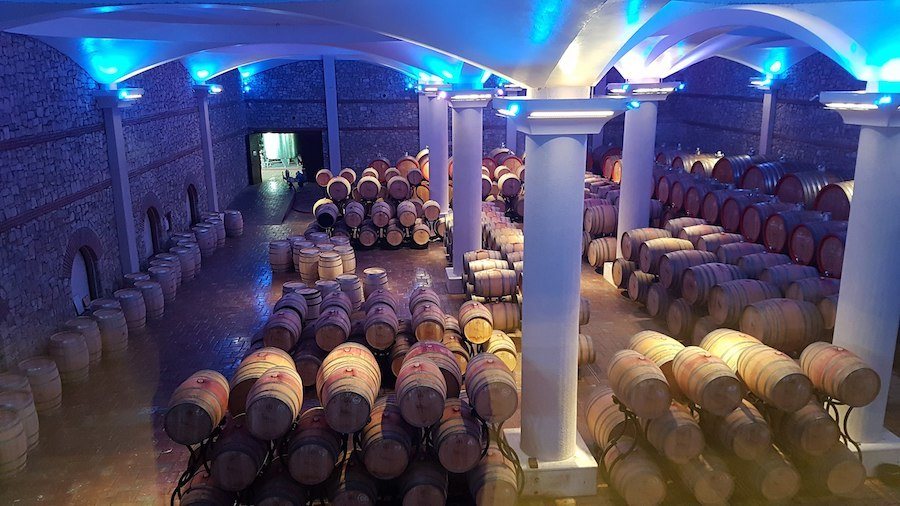 Stobi Winery is one of the best options in Macedonia when talking about the best value for money. Located near the ancient city of Stobi, the winery was opened in 2009, and today, only ten years later, it produces more than 4.5 million bottles per year. If you decide to visit this winery, also check out their restaurant, where you'll have the unique experience to take a look at Stobi's vineyards through the restaurant's glass window while you're enjoying your meal.
Villa & Winery Mal Sveti Kliment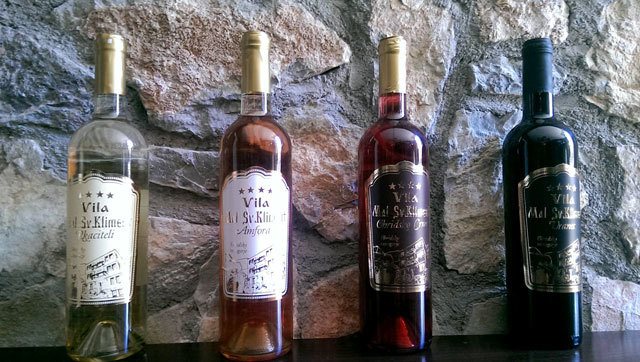 Finally, we're completing this list with the best winery in the Pelagonija-Polog region. Mal Sveti Kliment is a boutique hotel located in an old, authentic house in Ohrid's Old Town. This winery is a lot smaller than the other wineries on this list, producing only a few thousand bottles of wine per year, but all of them are prepared with great care and aren't comparable to anything you tasted before. According to the owner, the winery takes pride in their Amphora wine, which is (according to the owner) prepared by an ancient recipe that they refuse to share with the public.
Did you like this article? Did it help you learn more about the different wines and wine regions of Macedonia? Let us know in the comments!
MORE MACEDONIA TRAVEL BLOGS