Privacy & disclaimers →
A Guide To The Car-Free Island Of Hydra Greece
One of Athens's prettiest and best-known islands is Hydra, in the Saronic Gulf. However it may be near Athens, but you may wonder how to get to Hydra from Athens.
Small and easy to visit in just one day, Hydra is a cosmopolitan destination that can be reached from Greece's capital by ferry in a short ride that usually won't last more than two hours.
For this reason, the island of Hydra, Greece, offers an excellent opportunity for a one-day trip from Athens.
However, considering the island of Hydra in Greece is so unique and picturesque, many people decide to spend more time and even stay for a week or enjoy the tranquil atmosphere and the beautiful shores Hydra offers.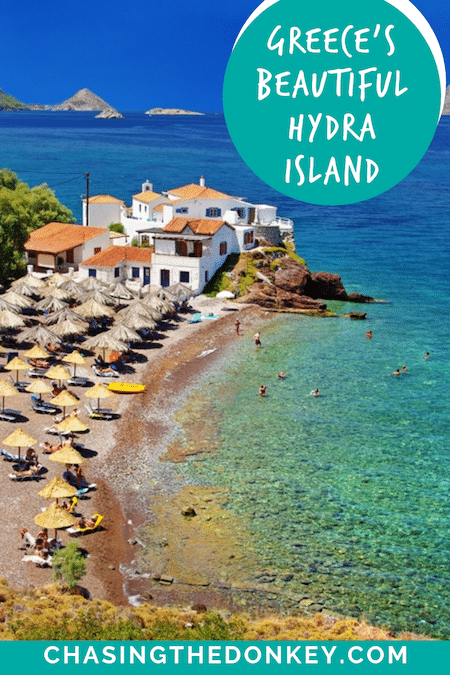 Where Is Hydra Greece
Home to a unique charm and character, the Greek Island of Hydra is located at the center of the Argo Saronic Gulf, just a few nautical miles from Athens.
How To Get To Hydra Island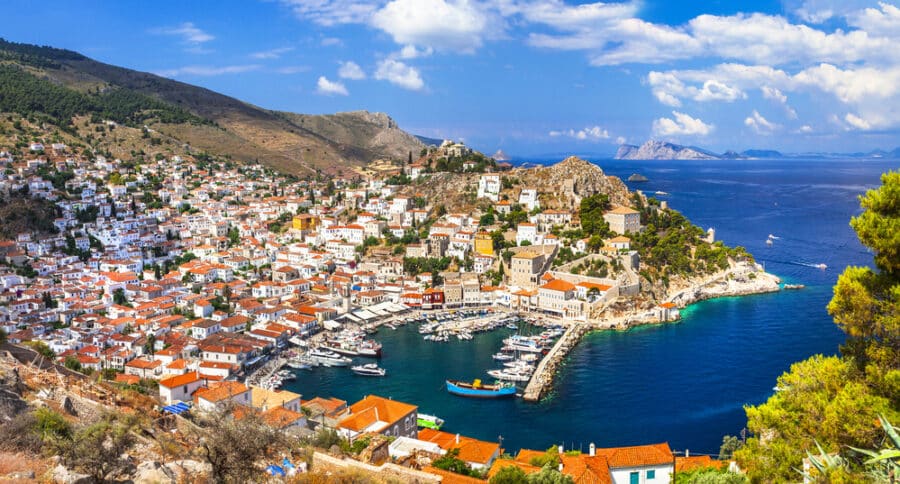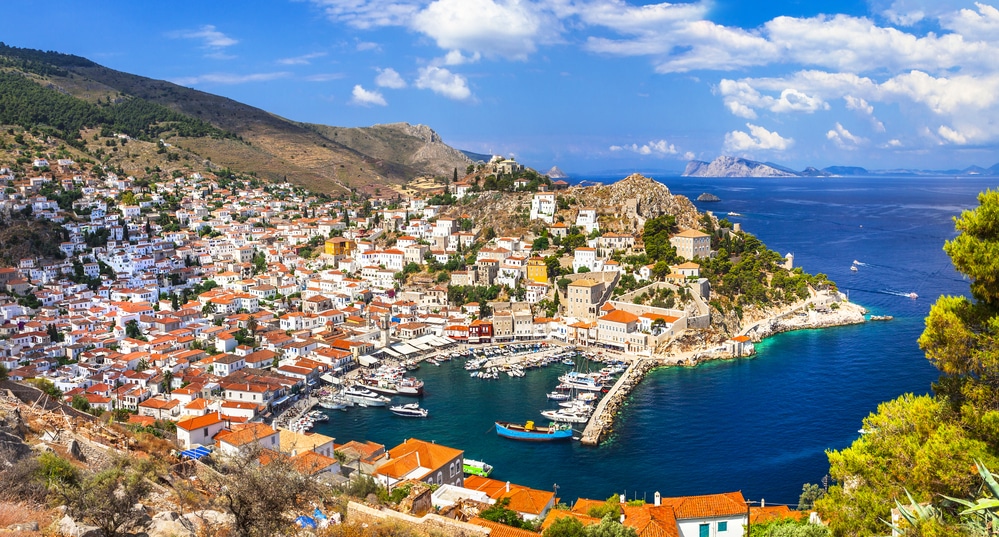 The answer to the question "How to get to Hydra?" is straightforward. There is only one way to get to Hydra Island: by ferry from Athens.
Daily ferries depart from the Port of Piraeus to Hydra and other islands in the same Saronic Gulf. Additionally, getting to Hydra is also possible on ferries from the nearby coasts of the Peloponnese, which have a lesser frequency and often cover the route in summer.
How Long Should You Stay In Hydra Greece
Frequently described as one of Greece's most charming islands, the island is an inviting destination no matter how long you have to visit Hydra Island.
The place is relatively small, so a one-day visit can give you a good idea of the main places to see in town, but, as it's often the case with Greek Islands, a more extended stay will provide you with the chance to know better spots and unique hidden gems. An ideal visit can take from two to four days.
TRAVEL COMPANIES WE USE AND TRUST
Island Of Hydra For Families
Although one wouldn't describe Hydra Island as the perfect family destination, the island has many characteristics that would appeal to kids' interests.
First of all, cars, motorbikes, and bicycles are wholly forbidden on the island. This has made donkeys and horses the primary means of transport, drawing kids' attention.
Besides, the island is so tiny that it's reasonably easy to explore on foot; one more thing that kids love about a visit to the Greek island of Hydra.
Finally, there are pristine coasts and beautiful beaches, some of which are safe for children and inviting for lovers of snorkeling and swimmers.
Best Places To Stay In Hydra Greece
Being such a small island, there's not much choice regarding places to stay. If you don't love walking long distances and given the fact that renting a car is not an option, the best thing to do is to stay close to the port.
Where To Stay In Hydra – Best Hydra Hotels And Resorts
Despite the reduced size, plenty of accommodation options exist for those who want to spend a few days on the Greek island of Hydra. Visitors who only visit for the day might even change their minds and decide to stay longer.
No matter if you're traveling with friends, with children, or with your partner (yes, Hydra is a perfect romantic escape…), there's always a great spot on the island where you can experience an unforgettable vacation.
Compared to other Greek islands, Hydra holidays are not known for being the cheapest in terms of food or accommodation. However, you can always find great offers if you book in advance.
These are the ones we recommend:
Best Budget To Mid-Range Accommodation In Hydra
On The Port Mansion Studio
The Port Mansion Studio is a family-friendly accommodation in a central position with a beautifully decorated atmosphere.
Glaros Guesthouse
Glaros Guesthouse is conveniently located right in the heart of Hydra, only meters from the port. The Guesthouse is close to all the best traditional restaurants, bars, and shops and is excellent for families and couples.
Hydra Hotel
Hydra Hotel can also be a great mid-range place to stay in Hydra with a romantic vibe and ideal for couples. It features eight tastefully decorated rooms with panoramic views of the island. The hotel is in a tranquil location too.
Luxury Hotels In Hydra
Keresbino Hydra
Keresbino Hydra is a beautiful mansion you can rent on the island, just 500 m from Avlaki Beach, a popular Hydra beach, and 400 m from Hydra Port. The villa has a beautiful garden with a terrace and a refreshing garden.
Arokaria Boutique Apartments
Arokaria Boutique Apartments is a lovely boutique stay in Hydra featuring minimalistic decoration and every comfort and facility. Every apartment features beautiful balconies with astonishing sea views.
Hydrea Exclusive Hospitality
Hydrea Exclusive Hospitality is a five-star venue near the main port of Hydra. The place dates back to the 19th century and boasts an elegant bar and a terrace with panoramic views over the port and the scenic town. Here, you can indulge in beautiful suites with spa baths and panoramic views over Hydra Town and Port.
Top Things To Do In Hydra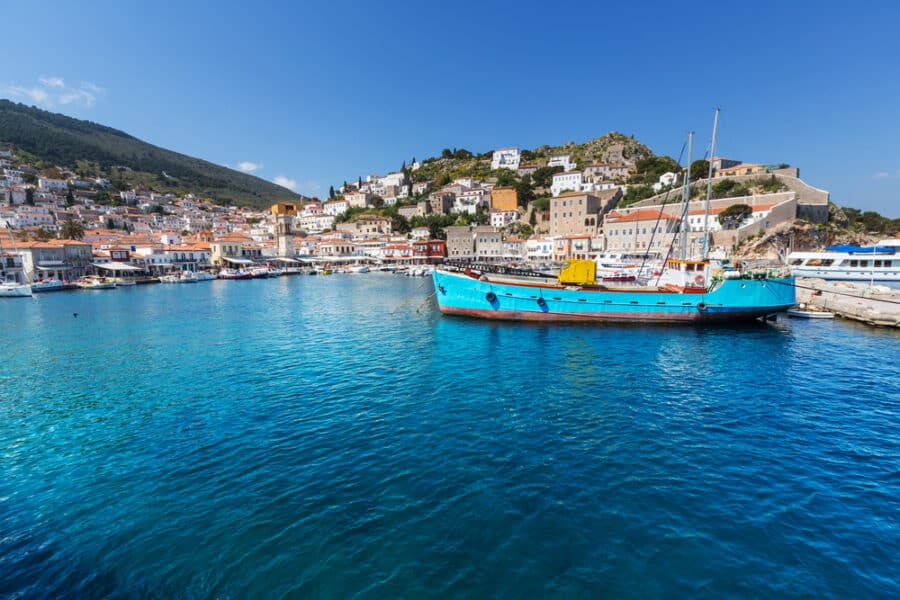 Often seen as one of the most beautiful islands in Greece, Hydra is a heavenly Greek destination with an impressive history and interesting aspects every visitor should consider before a visit.
The island's most remarkable characteristic is that no cars are allowed on the island, as it has been for centuries on other islands. The primary means of transportation are mules and donkeys, water taxis… or your own feet (pack comfy shoes).
Hydra has long been a coveted destination in the country. It has been a place loved by international figures, including the musician Leonard Cohen and the Italian actress Sophia Loren.
If you're curious to know what is so magnificent about this island that has caught the attention of many important visitors, why not check out some of the best things you can do in Hydra for a fantastic adventure in Greece?
Check The Religious Buildings
Despite its small size, the island boasts over 300 churches and monasteries. You can devote one morning to visiting the island's main cathedral close to the port.
Hydra's monasteries have an ancient history. They are truly worth discovering for that reason and because they often stand in strategic positions with awe-inspiring views of the island and the sea.
If visiting a church or a monastery is part of your travel plan, remember to dress accordingly, covering shoulders and legs in respect of the Greek Orthodox tradition.
Go Scuba Diving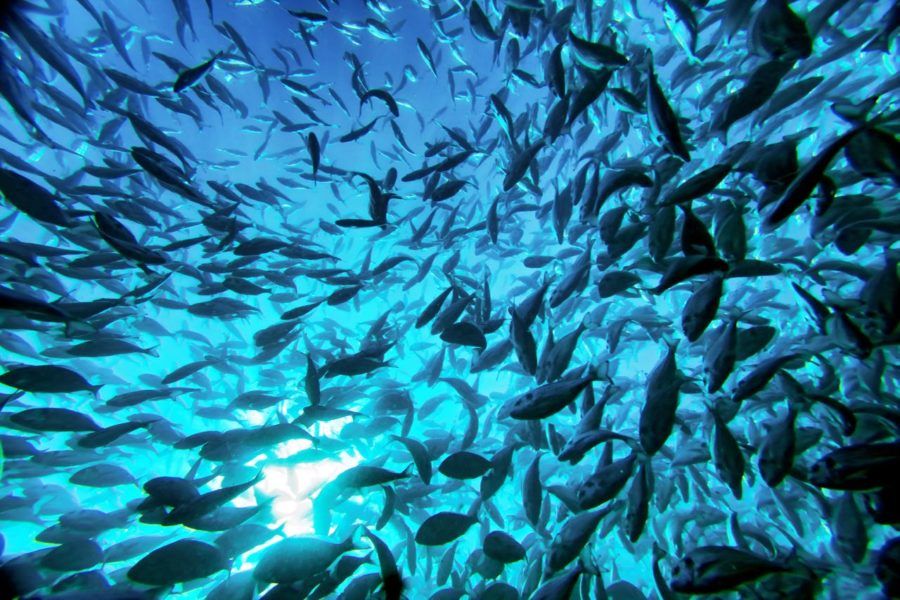 As a top seaside destination, there are lots of exciting submarine landscapes that you can explore in Hydra. Most of the coastline is rocky and features reefs and caves that are fun to explore.
Different diving centers offer open watercourses and rental of all the necessary equipment. For the most adventurous public, engaging in a thrilling night diving trip is possible too.
Check Hydra's Museums
There are very informative museums you can visit on the island. It's a good idea to start by exploring the Historical Archives Museum, which exhibits documents regarding the island's local history and culture.
Unwind In A Local Bar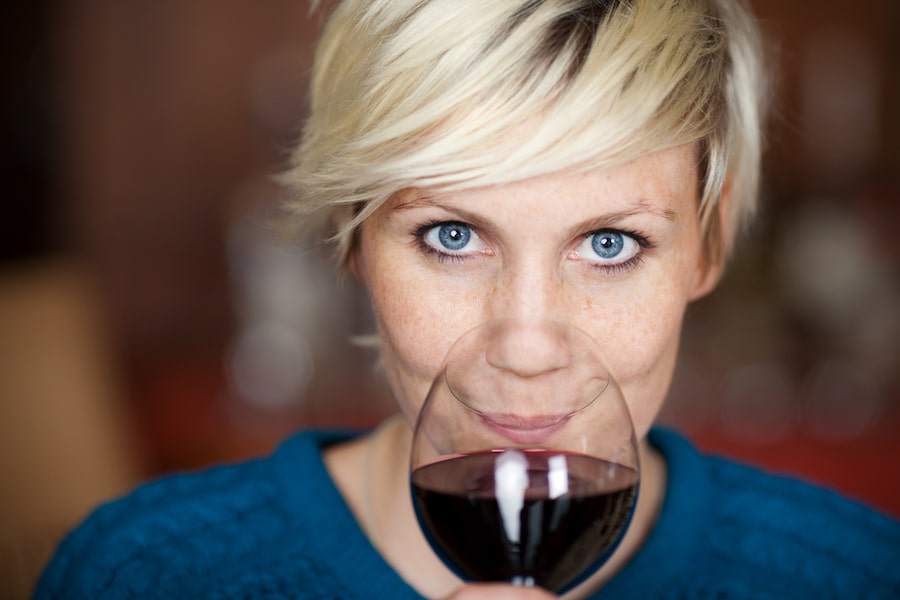 The island has a beautiful seaside promenade dotted with lovely restaurants and cool bars to go for a coffee in the afternoon or for a drink at night.
Check them and choose the one that best fits your style and mood.
If you like them all and can't make up your mind, why not spend some hours in The Pirate Bar?
This legendary bar has been Leonard Cohen's favorite refuge on the island during the years he used to be Hydra's most famous visitor.
Best Beaches In Hydra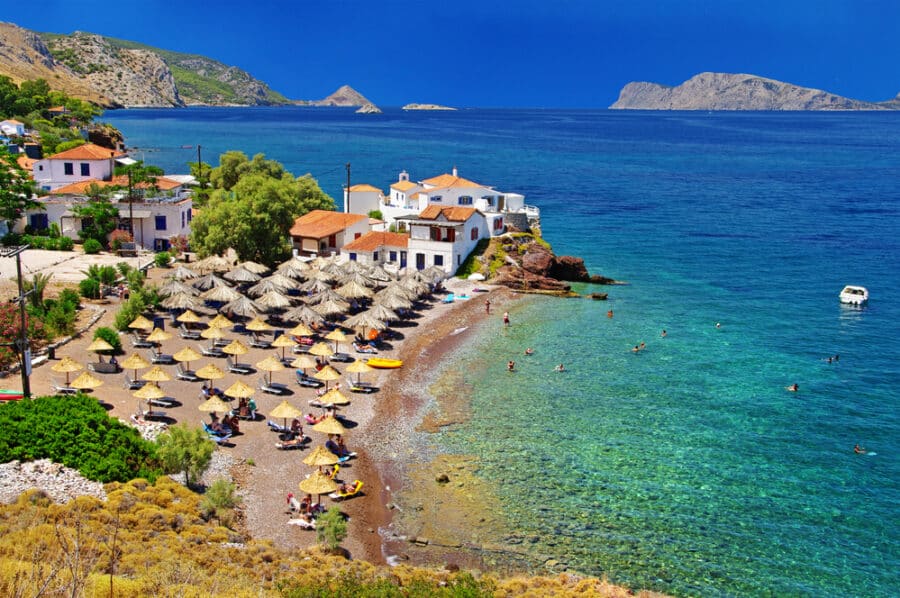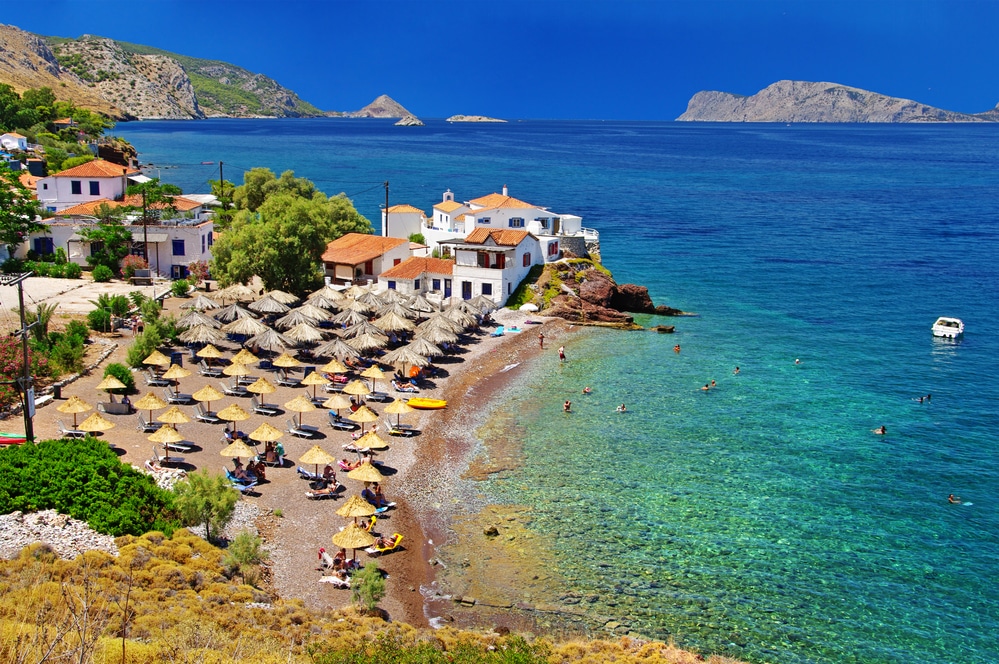 Even if you plan to stay in Hydra for just a day, you can still visit some beautiful bays and shores along the coast of Hydra. These are some of the most beautiful beaches you can check on the island:
Avlaki
The beautiful cove of Avlaki is just steps from the main port and easy to reach with a short walk. The beach is not organized, so try to buy snacks and cold drinks at the pier to spend the day in Avlaki.
Although it can be hard to access the water due to the pebbles and rocks by the sea, the calm and crystal clear waters of Avlaki make it a great seaside shelter for couples and adventurous swimmers.
Vychos Beach
Only 2 km from the center of Hydra, you'll find Vychos, a small village with a spectacular coast which you can visit either walking there or hiring a water taxi.
The beach is outstandingly beautiful, with impressive crystal and utterly tranquil waters, ideal for all families.
Kamini Beach
You can check This small beach when spending your days on Hydra Island. This beach is very shallow and, therefore, great for families with children.
The place is also convenient as a lovely coast restaurant serves delicious traditional Greek food and often sells cold drinks to beach-goers.
Agios Nikolaos
The most remote beach of Hydra is a sandy shore with some organization, including umbrellas and sunbeds to rent.
Some tavernas and bars serve food and friendly cafés to relax at sunset. The best way to reach Agios Nikolaos is by taxi boat from the port of Hydra.