Some posts contain compensated links. Please read this disclaimer for more info.
Rent A Car Skopje: All You Need To Know About Car Hire In Skopje 2021
Skopje is the beautiful capital city of Macedonia, right in the very center of the Balkan region. Of course, this is also a city, so you need to know what to do, and what not to do, in order to drive around it safely and effectively, as well as knowing where to avoid at certain times.
One of the top destinations in the Balkans, Skopje has plenty of things to see and do, including the Stone Bridge, Millennium Cross, and the Skopje Aqueduct, making it a great place to stay and explore for a few days. Simply driving around the city will give you enough sites to fill a memory card, let alone exploring the Macedonia beaches and other natural highlights and dining at the incredible restaurants.
Skopje is also a great base for day trips around the country, and having a car at your fingertips will make further travel easy.
Obviously, this being a big city, there are several car hire places to go to, and you need to know the details, so you get the best deal.
Car Rental Companies Serving Skopje
Interways Rent a Car Skopje
Macedonia Relax Rent a Car Skopje Airport
Avis Car Rental Macedonia
Star Rent a Car Macedonia
Deba Rent a Car Skopje MK
George Company Rent a Car
Car Rental Skopje Tip 1 – Drive On The Right Hand Side
Macedonia overall drives on the right-hand side, so practice if you're from a left-hand drive country!
Rent A Car Skopje Tip 2 – Be Speed Limit Aware
There are different speed limits for different areas and different types of roads, including:
40 km/h (24 mph) within the city
60-80 km/h (37-49 mph) on regional roads around the city
80-120 km/h (49-74 mph) on highways
Car Rental Skopje Tip 3 – Rules Of The Road
In Skopje, you should drive with your headlights on (dipped) at all times, and you should always wear a seat belt, regardless of whether you're the driver or a passenger. Speeding is frowned upon, and comes with a hefty fine.
Drunk driving is a huge no-no – the limit is 50 mg of alcohol per 100 ml of blood. This works out at 0 mg for drivers with less than two years experience. If you have been drinking, you cannot sit in the front of the car. Similarly, children under 12 years of age cannot sit in the front of the car either.
Rent A Car Skopje Tip 4 – GPS Navigation Systems Are Limited
If you have a GPS system that shows you where the location of speeding cameras are, you have to deactivate that particular function. Otherwise, you can be fined on the spot.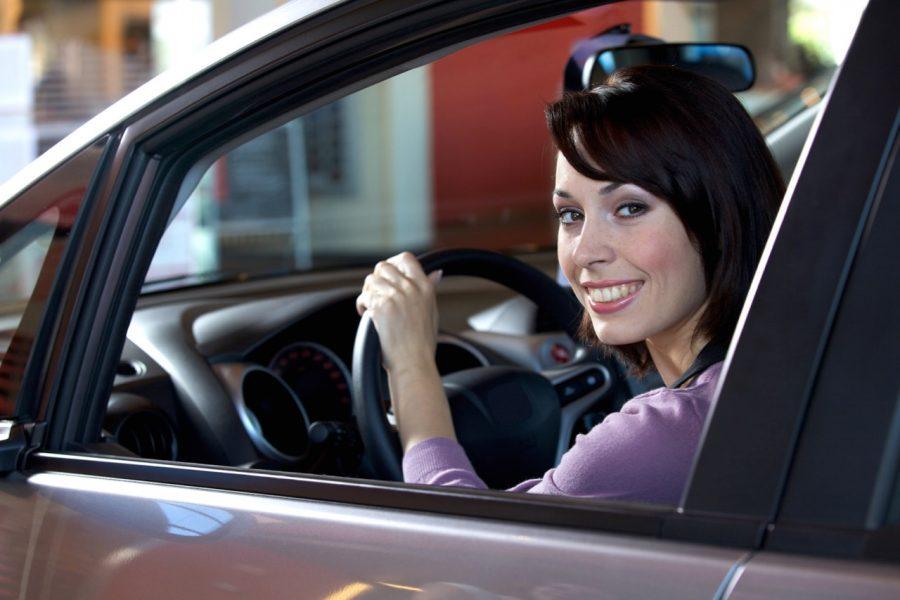 Car Rental Skopje Tip 5 – Motorway Tolls Are Common
If you are leaving the city and, for example, driving from Skopje to Ohrid, there are a few motorway tolls. You will need small change for these, in the local currency, so make sure you're prepared.
Rent A Car Skopje Tip 6 – Park Only In Designated Spots
Within the city, if you park outside of a designated area, your car will be clamped and possibly towed away, depending on where it is.
Car Rental Skopje Tip 7 – Be Careful Of Zebra Crossings
Within the city itself, be careful when you see zebra crossings. This is because pedestrians have the right of way/priority here, should they decide to cross the road.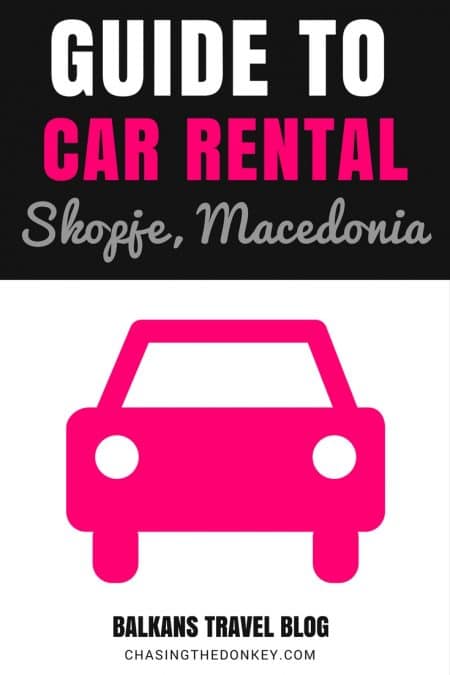 Rent A Car Skopje Tip 8 – Traffic Problems
Within the city, you can expect traffic at certain times, particularly from 7.30 am to 9 am, and then from 3.30 pm to 5 pm. During this time, you will probably see many police around the roads, keeping order.
Car Rental Skopje Tip 9 – The Famous E-75 Road
Throughout Macedonia you will find the famous E-75 road. This is the biggest highway in the country that runs from north to south, joining with the road which runs from Norway, down to Greece. At this point, you will see many police on the highway, and you should always stick to speed limits.

Rent A Car Skopje Tip 10 – Costs, Rules, And Extra Charges
Picking up and dropping your car off at the same location is the best idea unless you want to be charged extra.
When you get your rental contract, check to see if there is any damage on the car there and then, and have it noted if there is. If you don't do this, you may be blamed and charged for it when you return.
Refill your car with petrol before you return it back. Otherwise, you'll be charged
You need to be at least 18 years old to hire a car in Skopje.
Be prepared to hire your car using a credit card. This is the general rule with most large car hire agencies in Skopje and at Skopje International Airport.
City driving can be off-putting for many, especially within a city that you've never been to. Skopje, however, is rather easy to navigate making it easy to explore to your heart's content.
Other Ideas For Exploring Macedonia
Share