Some posts contain compensated links. Please read this disclaimer for more info.
Rent A Car Kosovo: All You Need To Know About Car Hire In Kosovo 2021
Kosovo might be a country that has had its troubles, but it is now coming through the darkness and turning into a wonderful Balkan destination in its own right. The capital, Pristina, is a vibrant and colorful city, and all around the country, you will find stunning natural landscapes, delicious traditional cuisine, unique accommodation and interesting sites to explore.
It must be noted, though, that there are certain parts of Kosovo that should still be approached with caution, which is primarily the north of the country. There is no official ban, however, but if you are a foreign national, some countries recommend avoiding the area. To be sure, just check your home countries travel status of Kosovo.
Warnings aside, if you want to check out this beautiful country to the max, the best way to do that is by driving in Kosovo. There are countless companies to consider, but the most convenient options are Pristina Airport rent a car officies, or to rent a car in, Pristina, Kosovo itself, the capital of the country.
Car Rental Companies Serving Kosovo
RentalCars.com
Europcar Kosovo HQ
Hertz Rent a Car Kosovo
Europcar Kosovo Airport Office
Autolux Rent a Car
Sherreti Rent a Car
Rent a Car Prishtina
Mara Rent a Car Pristina Airport
Sixt Kosovo Car Hire
Rent a Car Alzora
King
Rent a Car AS
Rent a Car Auto Buli
Car Rental Tip Kosovo 1 – Border Crossing Issues
If you're heading into or out of Kosovo, you need to be careful how you do it. For instance, don't try and drive into Serbia and then back out again, because you won't have an entry stamp in your passport into Serbia (there are no checks), and then when you come to enter Kosovo again, you'll run into trouble.
On the other hand, however, you can cross from Albania into Kosovo and vice versa, getting a passport stamp, and you can do the same for Montenegro.
Car Rental Tip Kosovo 2 – Journeys Take Considerable Time
Because of the landscapes in the country, e.g. rather mountainous, with several high roads to pass over, it's likely that a journey you assume will take you a few hours will probably end up taking you considerably longer. Plan accordingly, and don't rush.
Car Rental Tip Kosovo 3 – Check Your Route Carefully
Many roads that are still showing on a selection of maps are actually closed now, so check your route very carefully before you venture out. Especially in the north, you will find that several roads are either not there anymore, or are not open for visitors to pass through.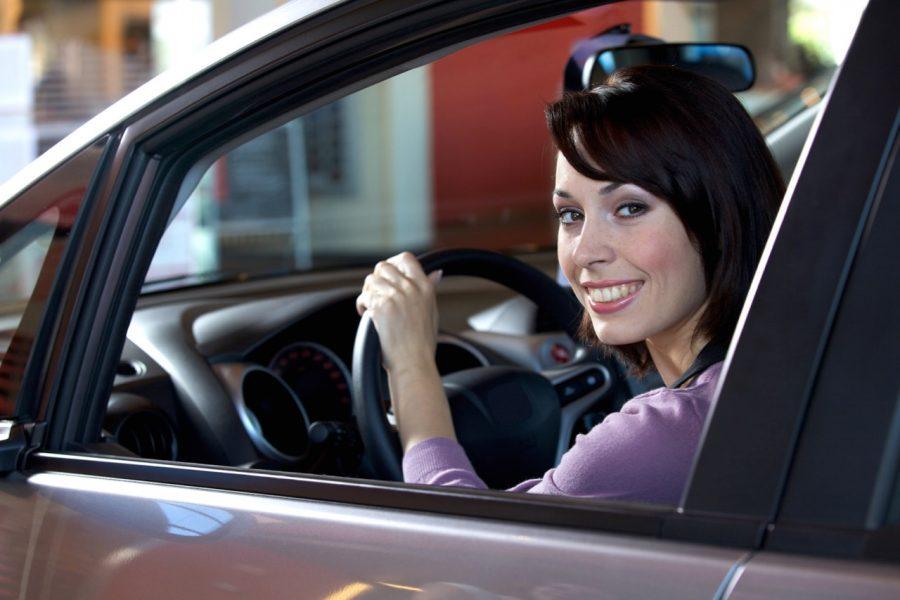 Car Rental Tip Kosovo 4 – Do Not Drink And Drive
Driving under the influence of alcohol, any alcohol, is a big mistake in Kosovo, and while the official limit is actually 10 mg per 100 ml of blood, this is only to allow for medications that contain alcohol. The best advice is not to drink at all.
Car Rental Tip Kosovo 5 – Documents You Need To Hire A Car
To hire a car in Kosovo you need to be 21 years of age, and you need to have one year of driving experience. If you are under 25 and you are trying to a rent a car in Kosovo Airport or in Pristina, you will probably find that you pay more (a premium) to compensate for age and lack of experience.
You will need to carry your driving license (paper and card), insurance details, and the car ownership details, which you will need at various stop points on the roads around the country. You don't need an International Driving Licence in Kosovo, but it's certainly recommended.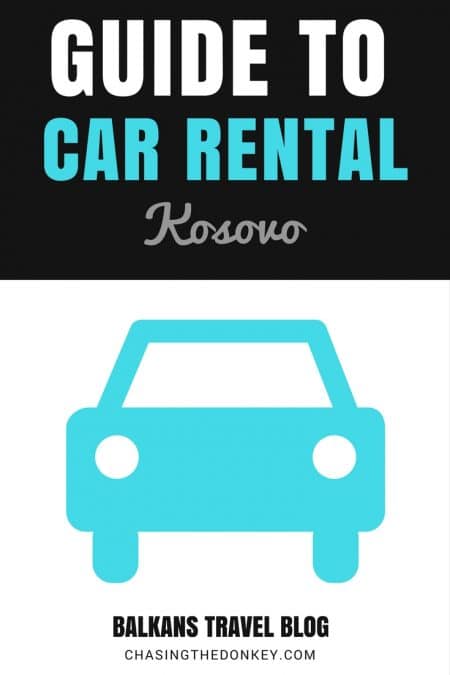 Car Rental Tip Kosovo 6 – Rules Of The Road
Always wear a seat belt, whether a driver or passenger, and bear in mind that children under 12 years cannot sit in the front seat of the car. In Kosovo they drive on the right-hand side, and speeding limits are strictly adhered to. These are:
80 km/h on open road
50 km/h in towns and cities
130 km/h on green lanes
It's also worth mentioning that if you have a GPS system with a speed camera warning function, this needs to be turned off as they are illegal.
Motorways are indicated in green and have white writing. While driving in Kosovo, you don't have to worry about paying tolls. There are no toll roads in Kosovo at all.
Car Rental Tip Kosovo 7 – Parking Is Not An Issue
You won't struggle to find parking anywhere, especially not in the capital. Most parking facilities in the main towns are metered, and if you park somewhere you're not supposed to, you're likely to be towed away, or at the very least, have your car moved.
Car Rental Kosovo Tip 8 – Costs, Rules, And Extra Charges
Picking up and dropping your vehicle off at the same location is the best idea unless you want to be charged extra.
When you get your rental contract, check to see if there is any damage on the car there and then, and have it noted if there is. If you don't do this, you may be blamed and charged for it when you return.
Refill your car with petrol before you return it back. Otherwise, you'll be charged.
Share