Some posts contain compensated links. Please read this disclaimer for more info.
Balkan Recipes: Japrak Recipe (Stuffed Vine Leaves)
Yaprak dolma, yaprak sarma or just simply yaprak are originally a Turkish dish. Yaprak is a Turkish word meaning "leaf" so it basically means it's a stuffed leaf.
In Croatia, we usually make sarma, with stuffed sour cabbage leaves. In Bosnia and Herzegovina you can find two different types of yapraks, in Bosnia mainly it's made with vine leaves and in Herzegovina with collard. Both are very much delicious.
Today I have made for you this Turkish/Bosnian version with vine leaves, and am confident that you'll love them as much as we do.
You can use leaves that are either fresh or conserved, it really just depends on which type you can find at your closes continental food store.
Now, I have to say that if you can find a fresh, young fresh, young leaves – do not hesitate – we find these to be our preferred type (as do many others). And, if you manage to collect enough fresh leaves, you can preserve them for yourself.
To preserve the leaves at home, you simply wash them, put together around ten leaves in a jar and cover them with a boiled, salted water solution, or you can even just simply freeze them in an airtight container.
Originally the meat used for this dish is either beef or lamb, but you can use whichever meat is your favorite.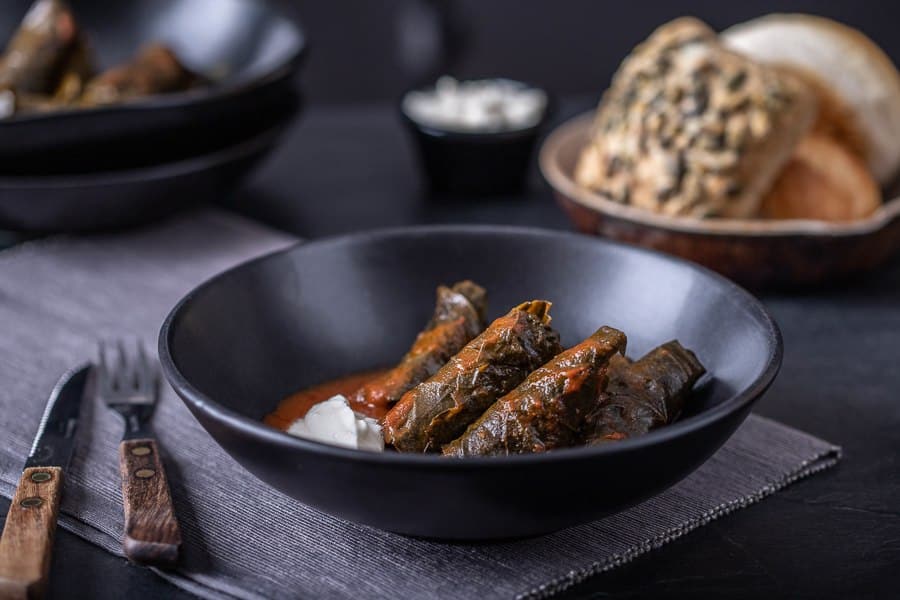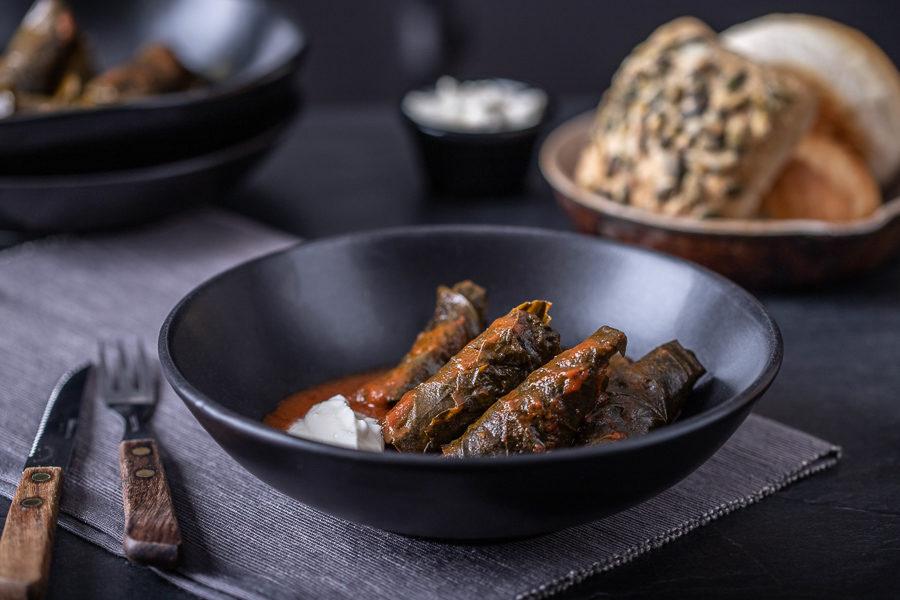 Japrak Recipe Ingredients: Easy To Make Stuffed Vine Leaves
40 vine leaves
400 g minced beef meat
1 red/purple onion
100 g rice
salt, pepper and red paprika
500ml tomato sauce
200ml water
How To Make Japrak
Wash out the vine leaves and cut off the stem
Season the minced meat and mix it with the rice and finely chopped onion
Place one vine leaf on a flat surface with the inner side turned up
Use a spoonful of the meat and rice mixture, shaped into a cylindrical form and place it onto the edge of the leaf
Fold in both sides of the leaf and then fold up the bottom of the leaf over the mixture, then roll the leaf upwards sealing in the mixture
You will end up with little "vine leaves cigars"
Tightly pack the rolls in a deep saucepan (this will help them to stay closed during cooking)
Cover the rolls with a mixture of tomato sauce and water
Set a plate on the top so the rolls – this will ensure that they do not move during cooking and unwrap \
Cook for around 30 minutes on a medium heat
Serve these easy to make stuffed vine leaves served with a dollop of sour cream while hot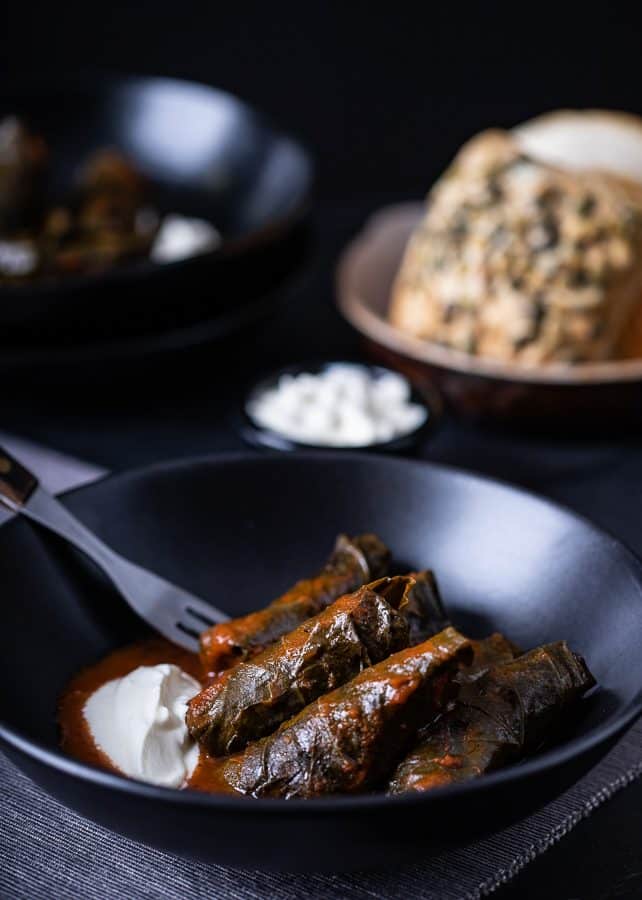 More Croatian and Balkan Food Recipes
Share