Croatian Kuglof With Apples Recipe
This kind of cake is made all of the globe, known under dozens of names – but they all taste great and even better – they are all so easy to make. I am not a baker, I don't love cooking very much – I love eating, but this cake is one exception.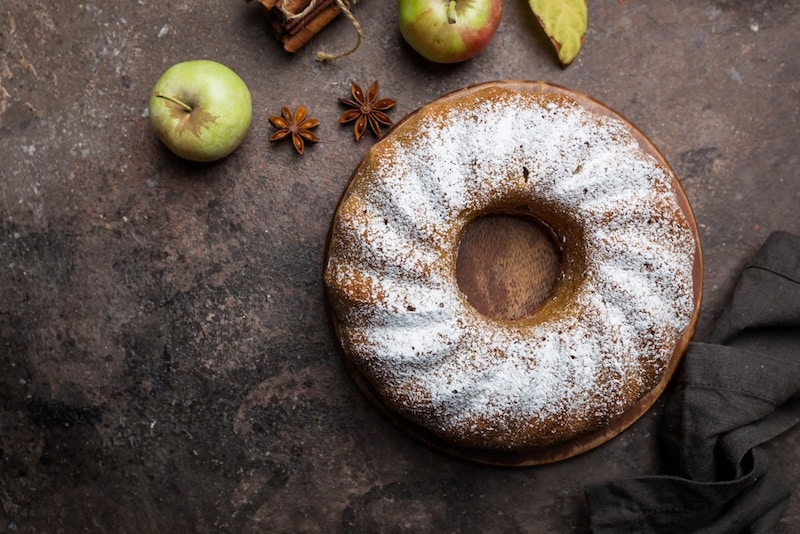 Because it's so easy and can be made in one bowl, using simple ingredients, and requires no complicated steps. My mother-in-law Zora makes this recipe without even looking at a recipe, but I pinned her down so she'd give me the recipe so I could make this for my kids.
Note: This cake dries fast, so it's best eaten the day you make it. Which, in my house, is no problem!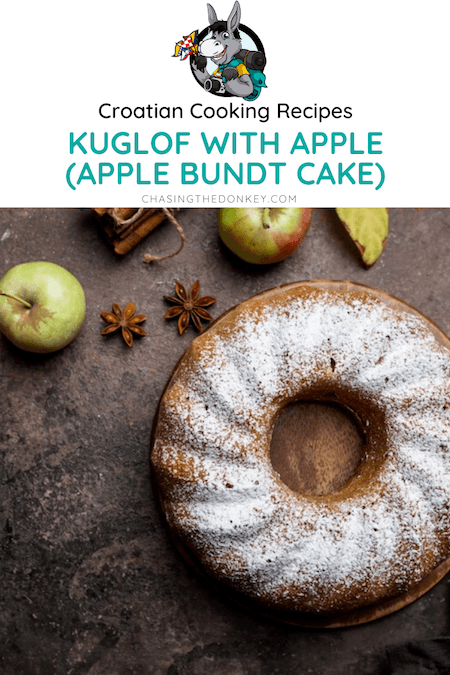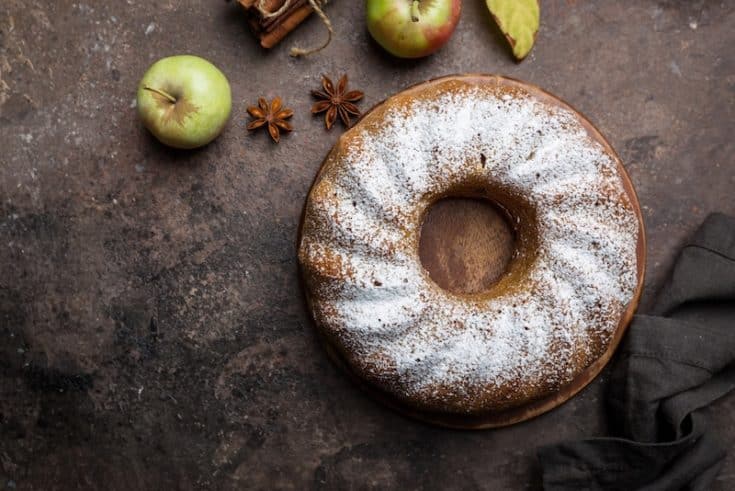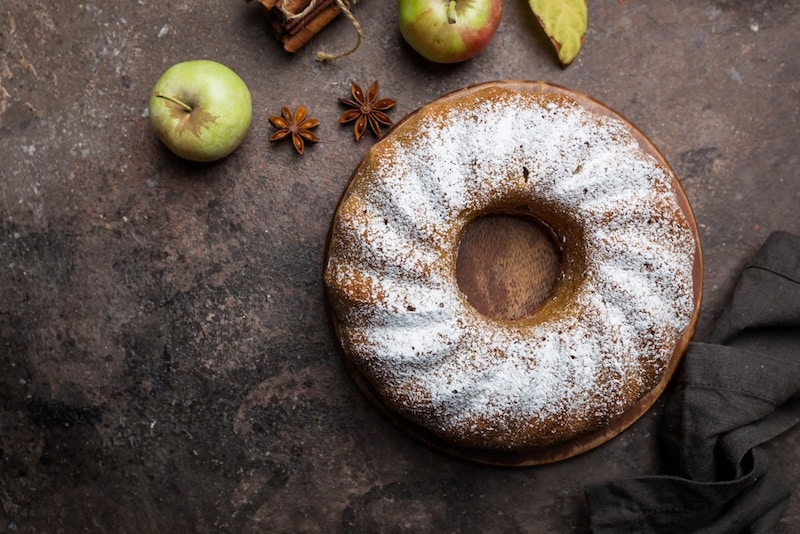 Croatian Kuglof With Apples Recipe (Apple Bundt Cake)
Here is how to make Croatian kuglof with apples. This apple bundt cake recipe is so easy. It's a one-bowl, one pan kind of deal!
Ingredients
4 eggs, room temperature
1 1/2 cups of granulated sugar (I use raw, you can use white if you prefer)
10 tablespoons vegetable oil
10 tablespoons room temperature water
2 cups all-purpose flour, sifted
1 teaspoon baking powder 
1 packet vanilla sugar (or 1 tablespoon. of vanilla essence)
Zest of one lemon
1 tablespoon rum, dark
Pinch of salt
2-3 medium apples - peeled, cored, grated, and excess water squeezed off
Instructions
Preheat the oven to 175°C (325°F) and grease a bundt pan
In a large bowl, use a mixer to beat the sugar, vanilla sugar, rum and eggs till light and fluffy
Then add in the water, oil and lemon zest
Using a wooden spoon, slowly fold in the sifted flour, salt and, baking powder
Once blended, fold in the apples
Pour into the prepared bundt pan
Bake for 30-45 minutes, or until an inserted toothpick comes out clean
Allow to cool for about 10 minutes, and then turn out on to a wire rack
Dust with icing sugar and enjoy!
At Easter time, I have a rabbit tin, and this recipe makes 2x rabbits. They look cute on my Easter table (not that they last long).
More Croatian And Balkan Recipe Ideas