Some posts contain compensated links. Please read this disclaimer for more info.
Balkan Cooking: Pita Zeljanica (Savory Pie With Spinach)
All the variations of burek have its origins in Turkey, and the same is said for this spinach savory pie. It is without a doubt that pita (or burek that's what you like to call it) is favorite of those in the Bosnia-Herzegovina and also in Croatia.
"Pita zeljanica" instantly takes me back to my childhood because my grandmother used to make the best pita in the world.
She would often ask me: "What would you like grandma to make for you?!" And my answer was always: "Zeljanicu!" That's how much I savor this dish.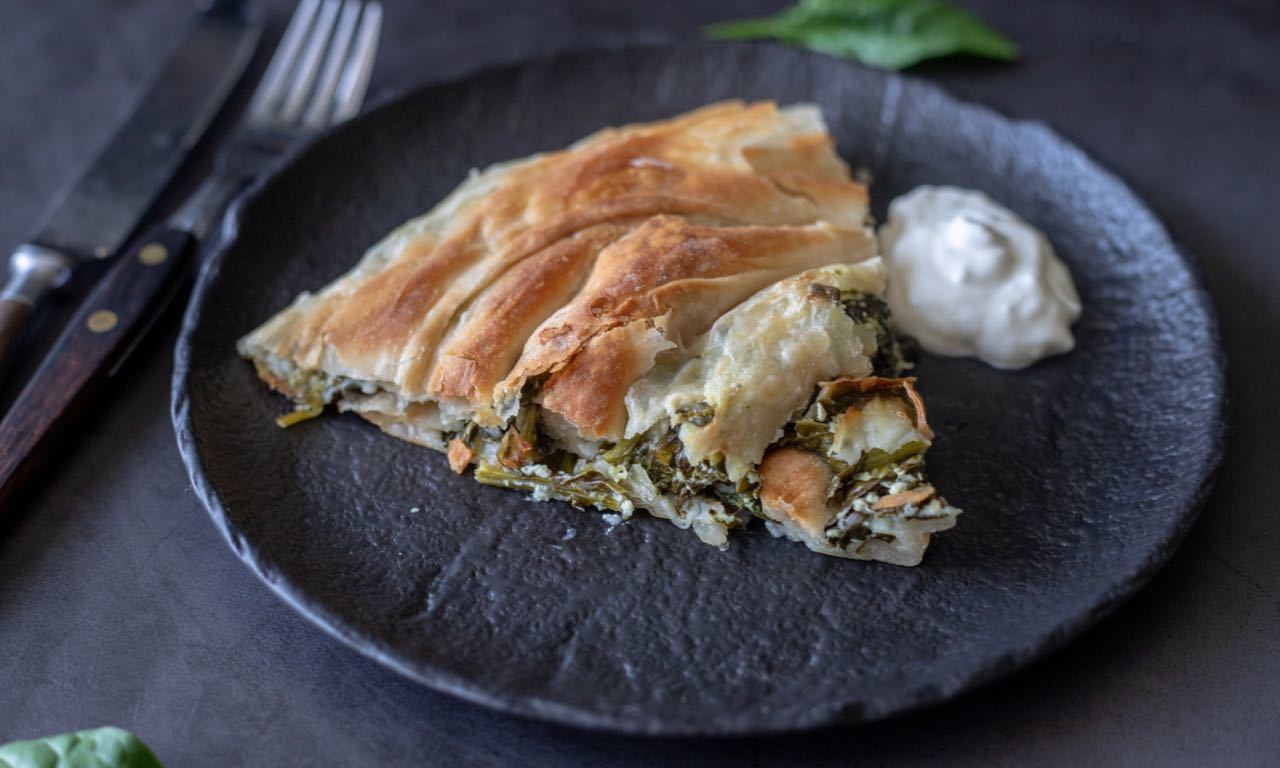 You can make this pie with the store-bought dough if you are short on time – but there is no greater satisfaction when stretching your own dough soo thin that you can almost read the newspaper under it.
It's not as complicated as you might have heard, try it and at least one. Then, practice it a few times, and you will soon impress yourself and your loved ones.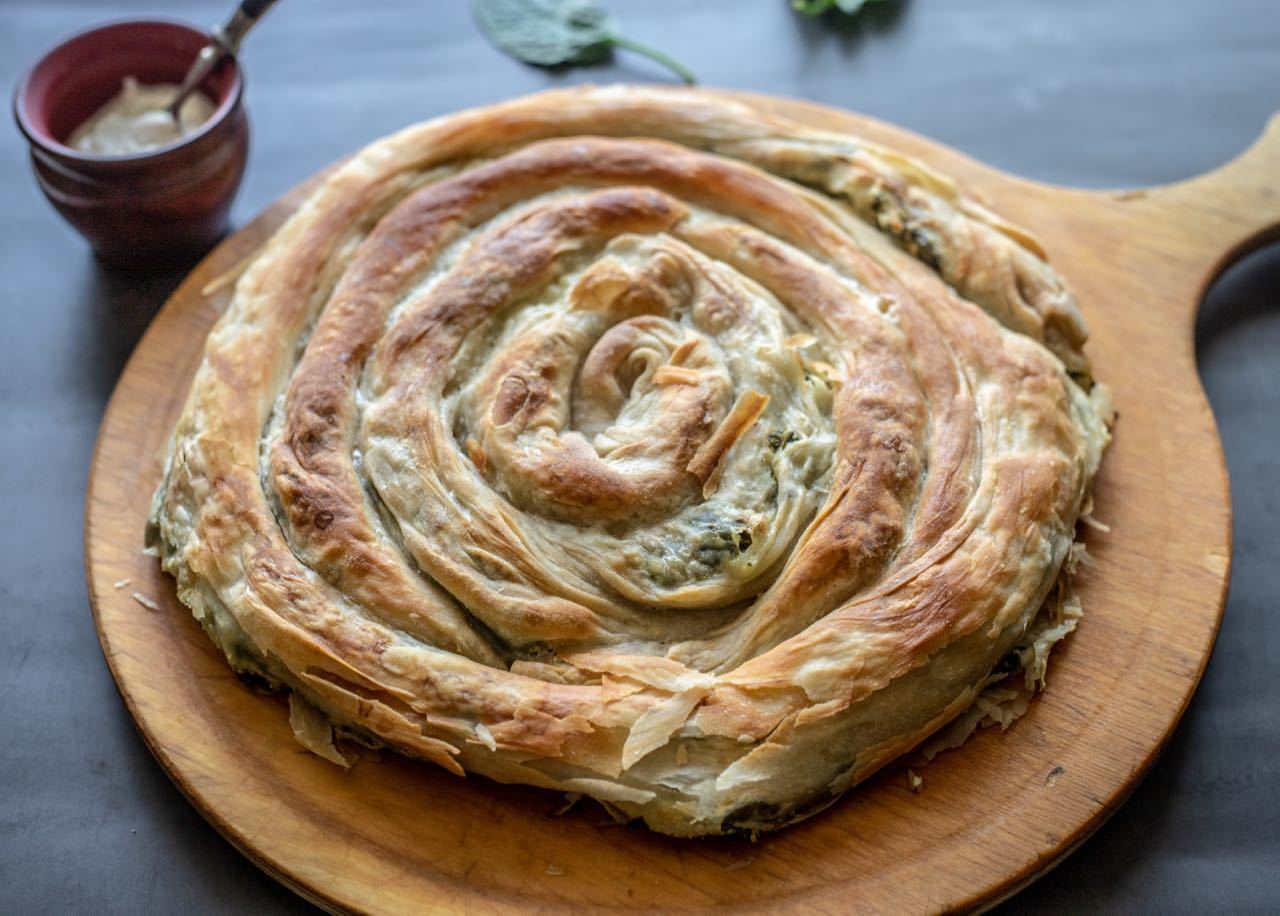 Pita Zeljanica Recipe (Savory Pie With Spinach)
It is without a doubt that pita is a favorite food staple in the Balkans - and here is how you can make pita zeljanica (savory pie with spinach) at home with ease.
Ingredients
For the dough
500 g all-purpose flour, sifted (3.5 cups)
300 ml warm water (1 1/4 cups)
Salt
For the filling
500 g cottage cheese (2 1/4 cups)
300 g spinach, washed and chopped (1 & 1/3 cups)
2 tablespoons sour cream
Extra
Flour for dusting
Vegetable oil
5-6 tablespoons milk, room temperature
Instructions
How To Make Pita Zeljanica Dough
As it usually goes, we need to start with the dough. If possible, it would be great to sift the flour because then the dough becomes fluffier
Add 1/3 teaspoon of salt to the flour, and then add the warm water. Note: There is a difference when using cold vs. warm water. If you add cold water, then you will need to wait longer for the dough to rest (around 1.5 to 2 hours), but the dough will be easier to stretch out. If you use warm water, then the dough will be ready for use in around half an hour. If you choose the faster version, there is just one trick you need to know (it's written below, so do not worry)
Knead the dough for a few minutes until it becomes well mixed, and it stops sticking to the bowl. If needed feel free to add some more flour until it is no longer sticky
Transfer the dough to your working station and shape it in a round ball. I have to cut the dough in 3 pieces because I don't have the large working station, but if you have a large table, there is no need for that
Leave the dough to rest on an oiled plate for at least half an hour – be sure to brush the top of the dough with oil, so it does not dry out
After half an hour the dough is ready for stretching. On your working station lay out a kitchen cloth that will cover the whole working surface, and dust it with some flour, also dust your hands and the dough
Using a rolling pin stretch the dough as thin as you can
Fast version only: here comes the trick I mentioned earlier, warm some oil and splash a little of it over the dough, and using your hands spread it all over the dough evenly
Now you need to stretch the dough to its maximum. Just tuck your hands under the dough and carefully and easily pull them out with your palms turned up, touching the dough only with the tops of your fingers. Repeat this all over the dough until you stretch it in every direction
If you didn't manage to stretch the outer line of the dough just cut it off using a knife
Pita Zeljanica Filling
For the filling add the washed and chopped spinach together with the cottage cheese, sour cream, and a little salt
Spread the filling over the dough and using the cloth, roll the dough (refer to pictures in the blog post)
Oil a baking tray with the vegetable oil (you can also use pig fat or butter) and transfer the "pita" to the trap, making a spiral shape starting from the middle of the tray (refer to pictures in the blog post)
Cooking The Pita Zeljanica
Bake the pita in a warmed oven (200°C/390°F) for 30 minutes
Five minutes before the end, take the pie out and brush it over with milk (5-6 tbsp) just to make the crust not too crunchy
Cook the pie for the last 5 minutes, and when the pie is done leave to rest for ten minutes to cool down – just to allow the hot cottage cheese to cool enough to enjoy
Serve your spinach pita while it's still warm with a dollop of sour cream, yogurt or just enjoy in the "pita zeljanice" by itself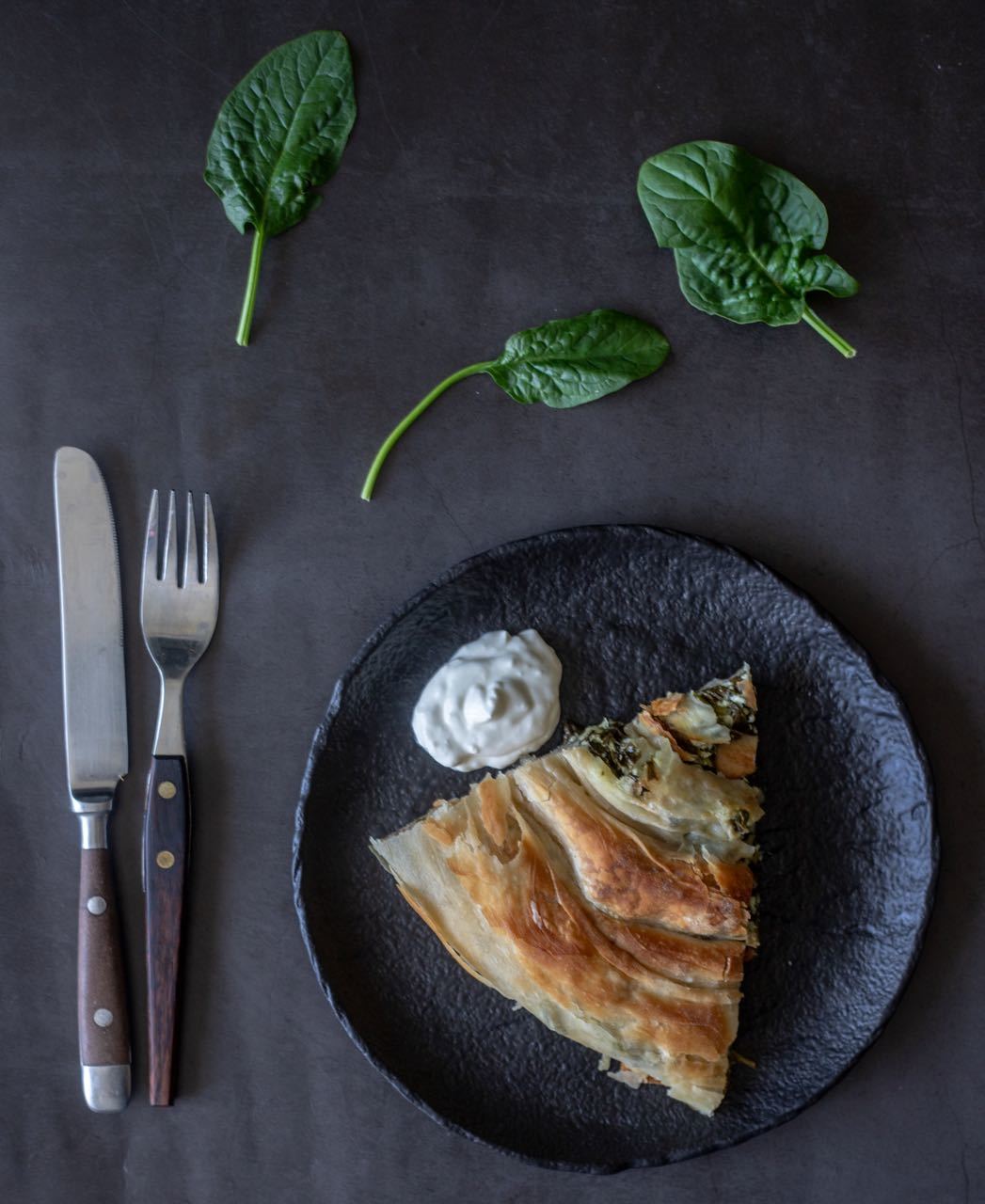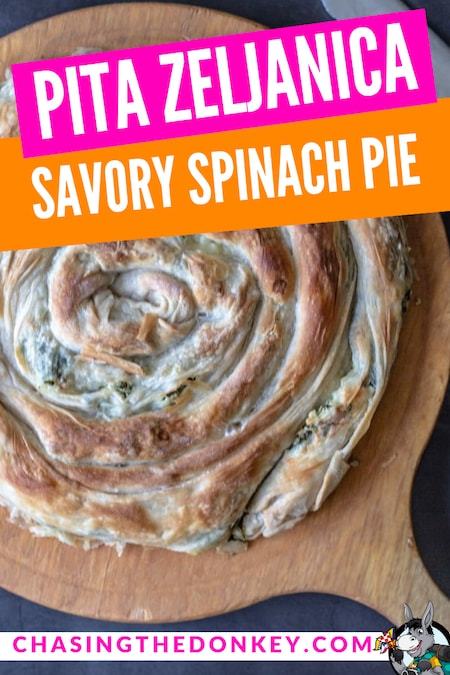 More Croatian And Balkan Recipe Ideas
Share