Privacy & disclaimers →
Thermal Spas Of Krapinske Toplice
Krapinske Toplice is known for its many thermal spas that have exhibited healing powers for centuries. These spas contain minerals that will help heal the body and in an all-natural manner. Typically, the Krapinske Toplice region's thermal spas are characterized by containing calcium, hydrogen, and magnesium. The waters of Krapinske Toplice are rated as some of the best in all of Europe. Sounds good, huh?!
Because your skin absorbs the minerals present in the thermal water, they help bolster your body's healing ability, which sounds like the perfect excuse to go on a holiday if you ask me. People who regularly take trips to thermal springs report a noticeable improvement in the following conditions:
Rheumatism

Neurological disorders that affect muscular-skeletal support

Spine diseases

Diabetes

Post-traumatic stress after orthopedic surgery

Stress after narrow surgical procedures

Advances in the postoperative state
Once your skin absorbs them, the minerals in the water go to work, repairing and providing necessary food for your muscles and nerves to begin the healing process. That is why these thermal pools are so popular the world over. There are several hidden gems in Krapinska.
Many places in this region of Croatia offer a dip in their springs for a bargain price. You get the same healing properties that are found in some of the most luxurious parts of Europe, yet pay one-third less than you would find at those other exotic locations. Let's take a look at a few.
Villa Spa Magic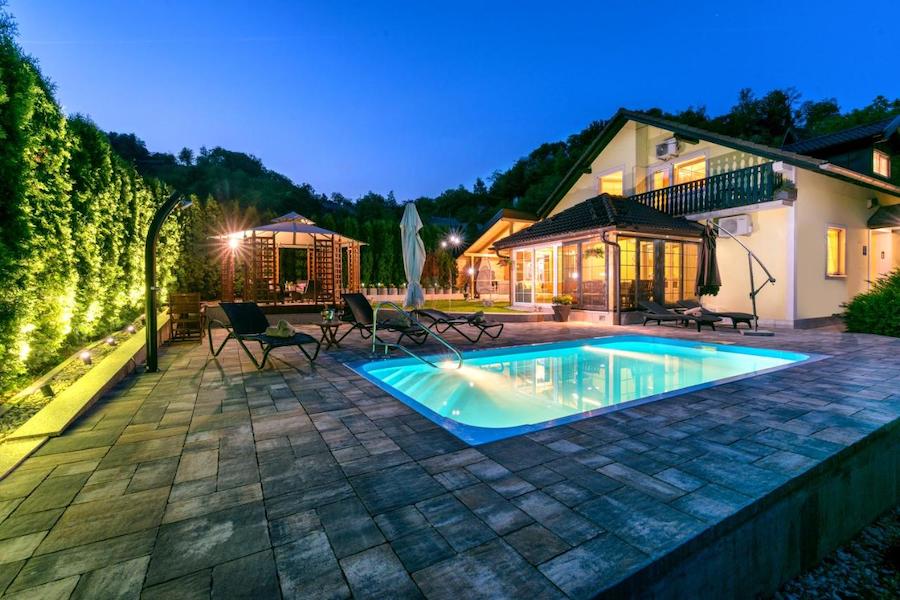 This little gem features private gardens and a place for you to lounge in the sun. The villa features three bedrooms and two bathrooms with a fully equipped kitchen.
Standard dining and living areas are also present on-site and bathrooms complete with complimentary toiletries and even a hairdryer. Of course, the spa is close at hand, which will offer you a great respite from the days' activities.
.
Wellness Aparthotel Villa Magdalena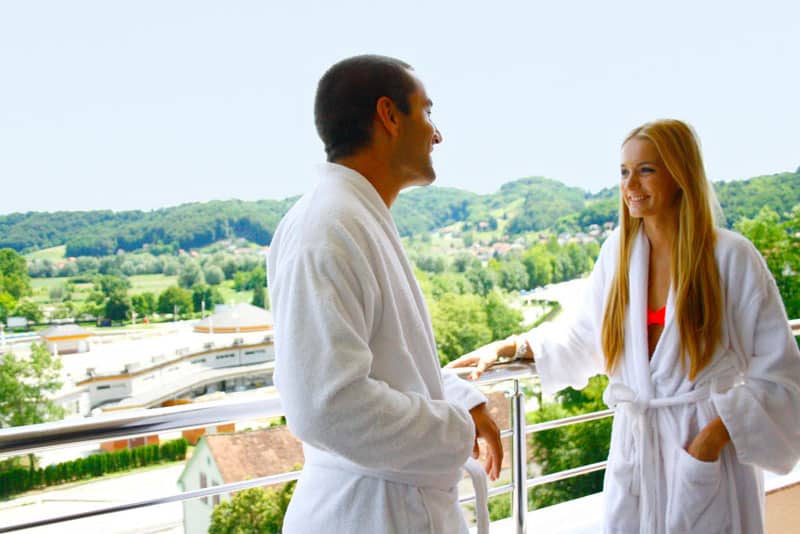 This is one of the first four-star hotels in the region. Tucked against the side of a hill right in the center of town, it lends itself to a picturesque scene. The popular spa and health centers are nearby, and the hotel's restaurant serves terrific meals and beverages. If you're looking for luxury and a fantastic view, then this is your choice.
.
Toplice Hotel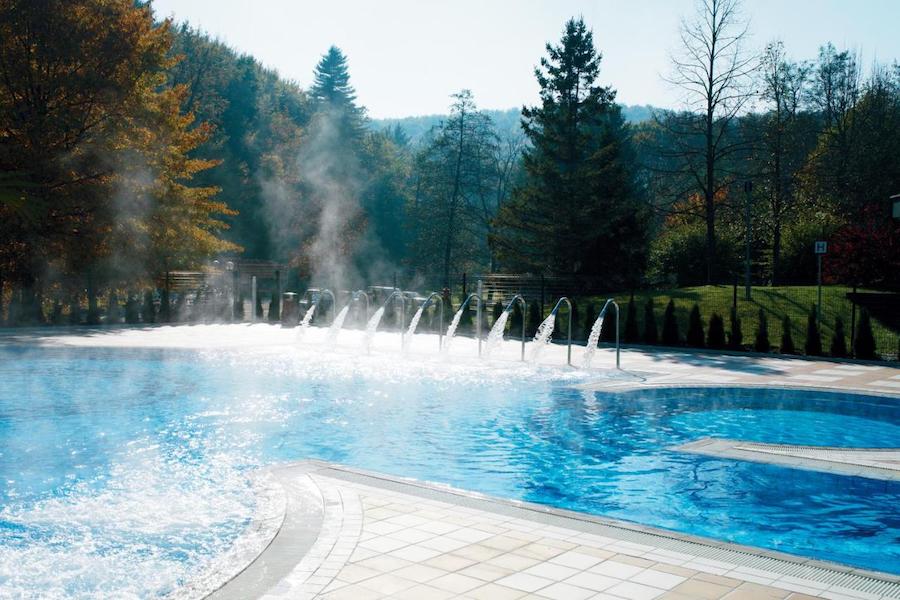 If you are looking for a traditional health resort, then this hotel should undoubtedly be on your shortlist. They feature a variety of treatments based on thermal water as well as an indoor pool. Wi-Fi is also free, which is always lovely.
The restaurant serves Croatian dishes that are specialties as well as international cuisine. This is one of the more broad range of restaurants in the area. The rooms are nicely appointed, and some of them even feature balconies. This hotel is conveniently located near the many walking paths or cycling tours that Krapinska is known for.
.
Bed & Breakfast Đurđan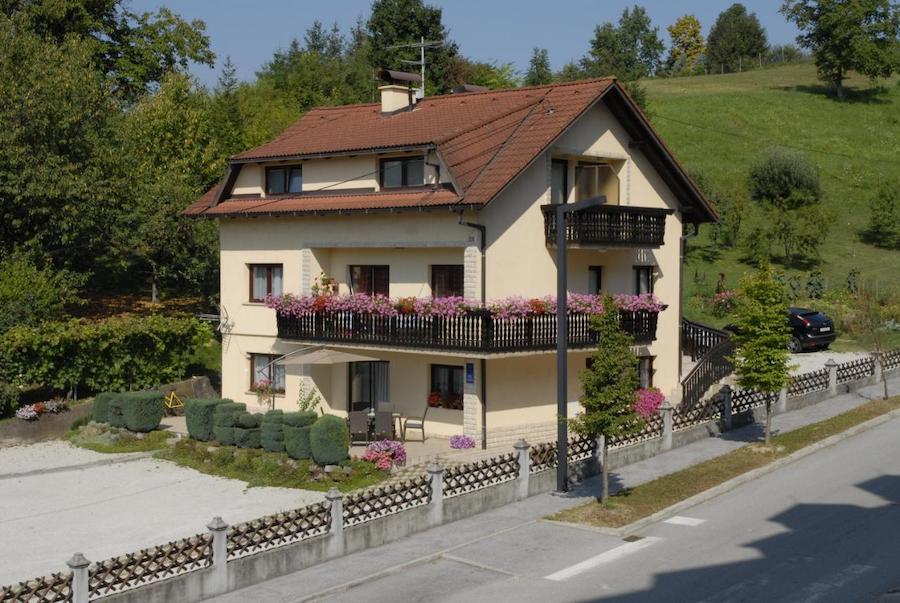 If you're looking to escape the crowds, then give this little bed and breakfast try. Located only 250 meters from the spa entrance, this jewel in Durdan comes complete with an on-site garden for relaxing and features free private parking.
They also have free Wi-Fi as well. Rooms are nicely appointed and come with a basic kitchenette. There is convenient grocery shopping nearby, and a local marketplace should you desire to cook your meals on-site.
.
All of these properties are fantastic choices. Each will lend a unique perspective of Krapinske and its thermal spas. If you have never experienced one of these natural wonders, then Croatia is a great place to start. Come for the scenery and the wellness factor, leave with a desire to come back again. The people are pleasant, and the view is breathtaking.
The local food tastes fantastic and has its own allure. To top it off, the city is easy to navigate as well. You will certainly enjoy your time here. So much so that you will want to book it again and again as one of your go-to travel destinations.
Plus, thanks to Tom's comment below, I learned that northern Croatia is rich in thermal springs. You may want to also look at:
Sveti Martin Toplice
Stubičke Toplice
Tuheljske Toplice
Varaždinske Toplice
Terme Jezerčica.
Have you ever wanted to, or have you already visited the Thermal Spas of Krapinske Toplice?
MORE MEDICAL TOURISM TRAVEL BLOGS