Are you an adventure seeker looking for a small, relatively unknown travel destination in Croatia? Look no further than Ston and Mali Ston, Croatia! Known for their delicious oysters and impressive fortresses, these charming towns offer a variety of activities that will satisfy all types of travelers.
From exploring ancient walls to indulging in mouth-watering seafood dishes, there's never a dull moment in this picturesque region. So pack your bags and get ready to discover the best things to do in Ston and Mali Ston Croatia!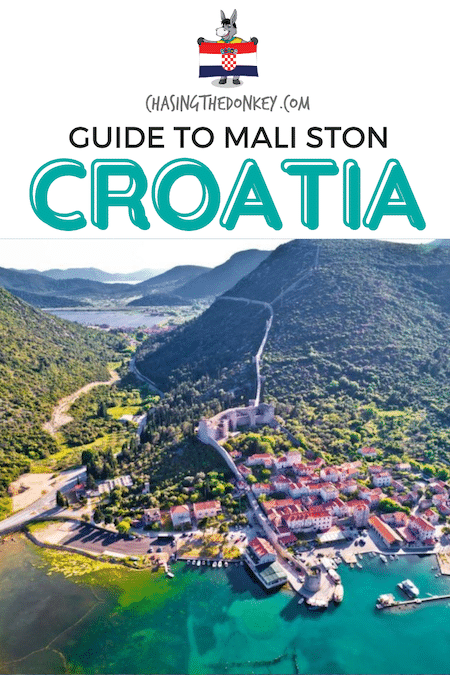 Introduction To Ston & Mali Ston, Croatia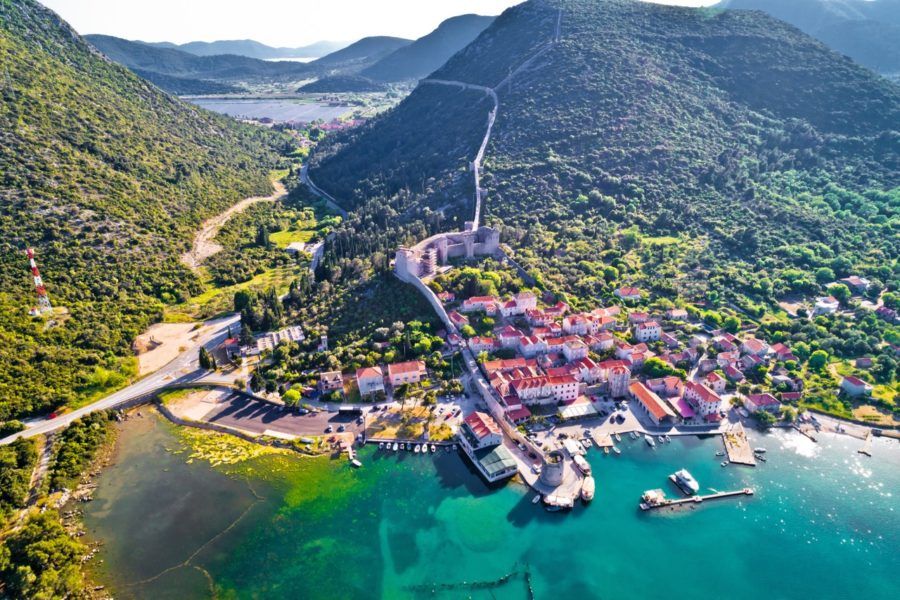 Ston & Mali Ston are two small towns located on the Pelješac Peninsula in Croatia. The peninsula is well known for producing oysters and mussels, as well as its red wines. Ston is the larger of the two towns and is home to several restaurants and cafes. Mali Ston is a smaller town but is home to several historical sites, including a fortress.
The easiest way to get to Ston & Mali Ston is by car. A ferry runs from Dubrovnik to the peninsula, but it only runs a few times per day. Once you're in either town, you can easily walk to the other. Both towns are quite small, so it's easy to see everything in one day.
If you're interested in trying some of the local oysters and mussels, some restaurants in Ston serve them fresh. If you're looking for something more substantial, several restaurants serve traditional Croatian dishes.
In Mali Ston, you can find several historical sites, including the Fortress of St. John the Baptist, which was built in the 14th century.
TRAVEL COMPANIES WE USE AND TRUST
Things To See In Ston & Mali Ston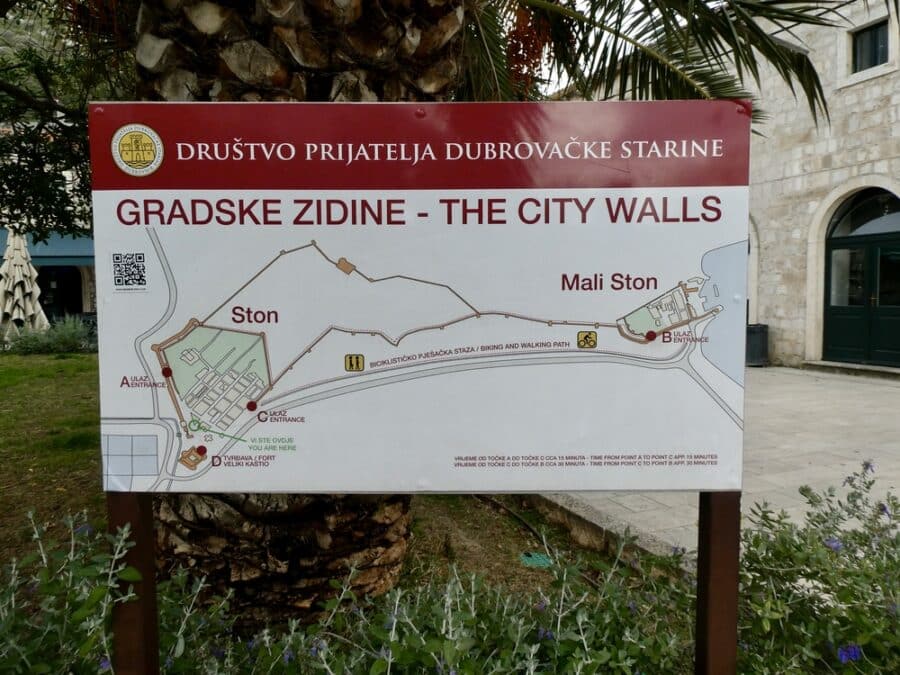 Croatia's Ston and Mali Ston are home to some of the prettiest attractions in Croatia. From ancient oyster farms to imposing fortresses and castles, there is something for everyone to see in these towns.
Oyster Farms
As one of the oldest oyster-farming regions in the world, Ston is home to several oyster farms that produce some of the finest oysters in Croatia. Visitors can tour some of these farms and learn about the history and process of oyster farming. Several restaurants in Ston and Mali Ston serve fresh oysters.
Fortresses Of Ston & Mali Ston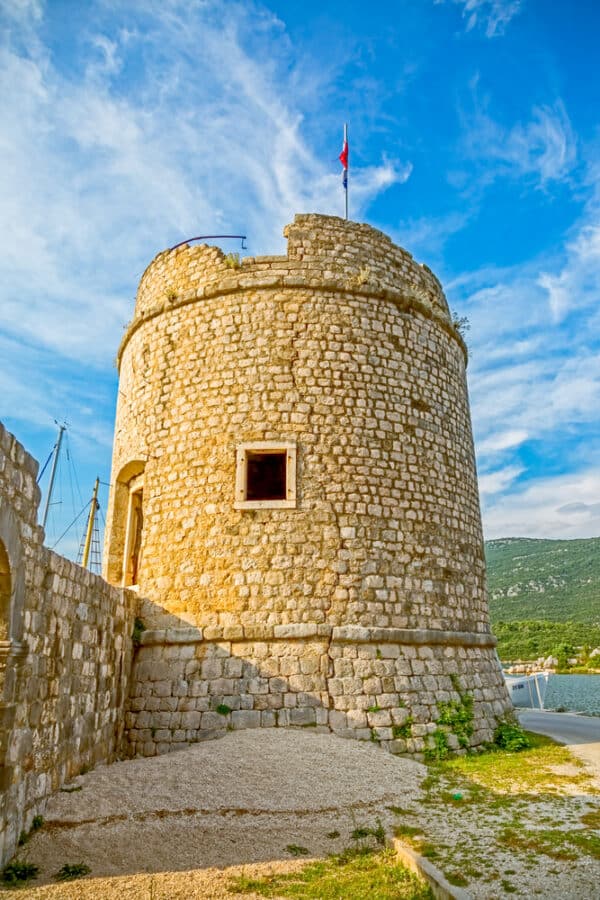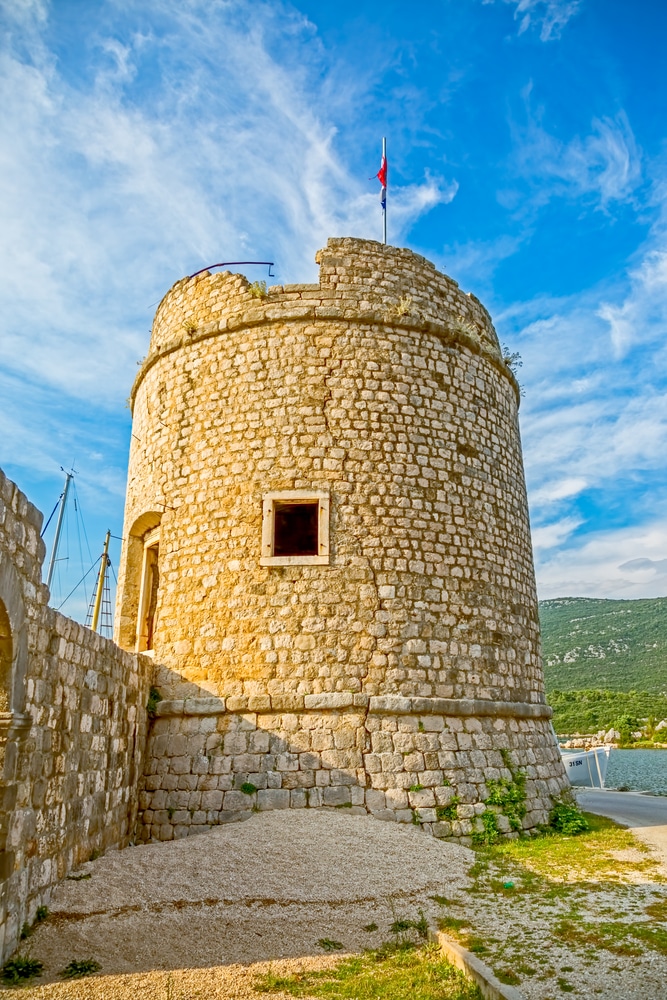 Ston and Mali Ston are home to some of Croatia's most impressive fortresses. The well-preserved Ston Wall Croatia dates back to the 13th century when they were built by the Republic of Ragusa to protect the city from invaders. Today, the walls of Ston
are a popular tourist attraction, and visitors can climb to the top of one of the towers for a panoramic view of the city.
The Great Wall of Ston, as it is known, runs for over 5 kilometers (initially 7) and is the largest fortified structure in Europe.
Mali Ston is also home to a well-preserved fortress known as Fortica. This fortress was built in the 15th century to protect the city from Ottoman invaders. Visitors can explore the fortifications and enjoy views of the city and surrounding countryside from its walls.
Churches and Monasteries
There are a number of churches and monasteries in Ston and Mali Ston, Croatia. The most notable is the Church of St. Nicholas, which was built in the 13th century and is one of the oldest churches in Croatia. Other notable churches include the Church of Our Lady of Mount Carmel, built in the 14th century, and the Church of St. Francis, built in the 15th century.
The most notable monastery in Ston and Mali Ston is the Monastery of Our Lady of Mercy, which was founded in the 13th century. This monastery is home to a number of significant works of art, including a painting by Titian.
Nature Walks and Tours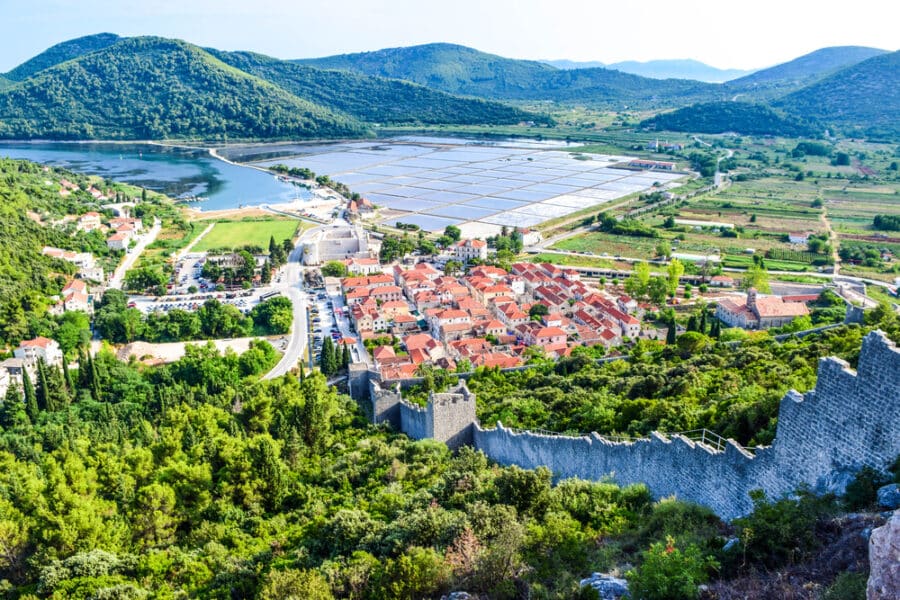 If you want to explore the great outdoors during your stay in Ston and Mali Ston, there are plenty of options for nature walks and tours. The surrounding area has several protected natural areas, including the Stončica Nature Park and the Lastovo Islands Nature Park. There are also many hiking trails in the area that offer stunning views of the Adriatic Sea.
A boat tour is one of the best ways to explore the area's natural beauty. Boat tours depart from both Ston and Mali Ston and provide an up-close look at the area's rocky coastline and many islands and islets. You may even spot some dolphins!
Activities In Ston & Mali Ston Croatia
Ston and Mali Ston are known for their oyster farming, fishing industries, and medieval fortresses. That said, visitors to Ston and Mali Ston can enjoy various activities, including exploring the town's historic buildings, tasting local seafood, and hiking in the nearby countryside.
When visiting Ston, the first thing to do is to walk around its old town and admire the architecture. The town's main street is lined with beautiful Venetian-style buildings, many dating back to the 14th century. Next, head to one of the town's many seafood restaurants and try some of the local specialties, such as oysters, mussels, and squid. If you're feeling active, consider hiking up to Ston's fortress – it's a great way to get views of the town and the surrounding countryside.
In Mali Ston, be sure to visit the Oyster Farm Museum to learn about the history of oyster farming in this region. Afterward, enjoy lunch at one of Mali Ston's waterfront restaurants – you can't go wrong with anything on the menu!
Festivals In Ston Croatia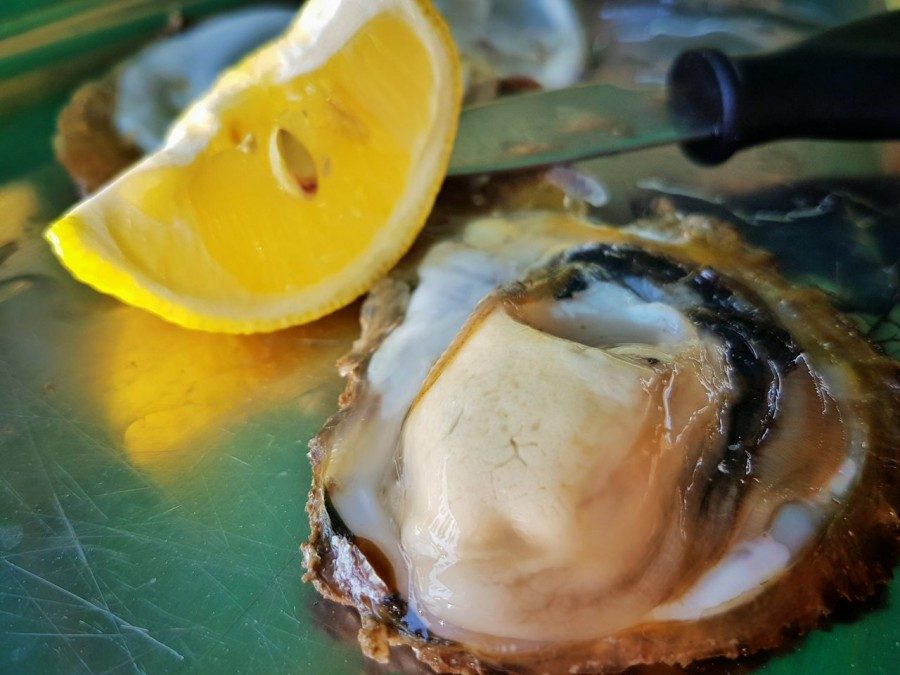 Some of the most popular festivals include the Oyster Festival, which is held each March, and the Wine and Cheese Festival, which takes place in June. Other notable festivals include the Ston Marathon, held in September or October, and the Advent in Ston, which takes place in December.
Where To Eat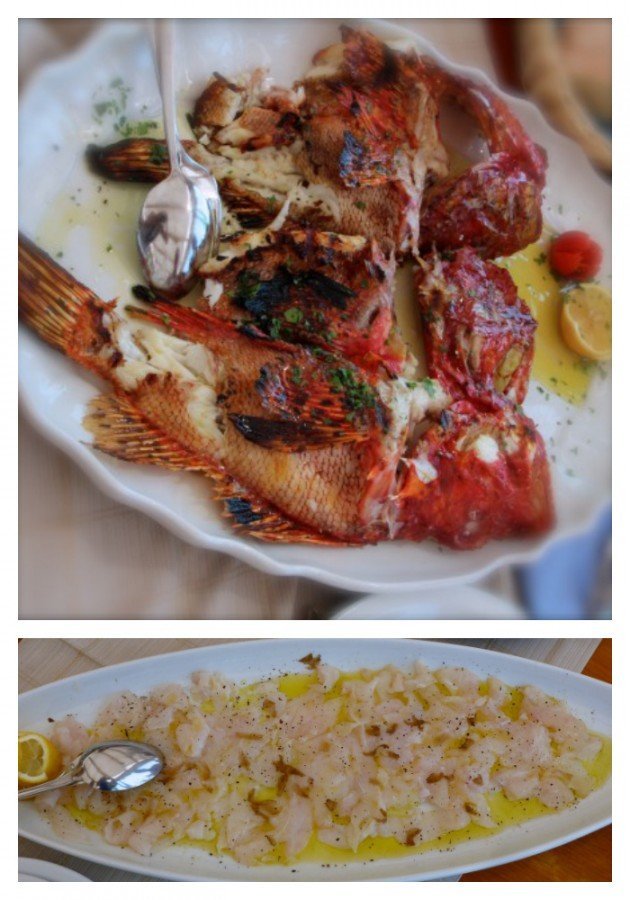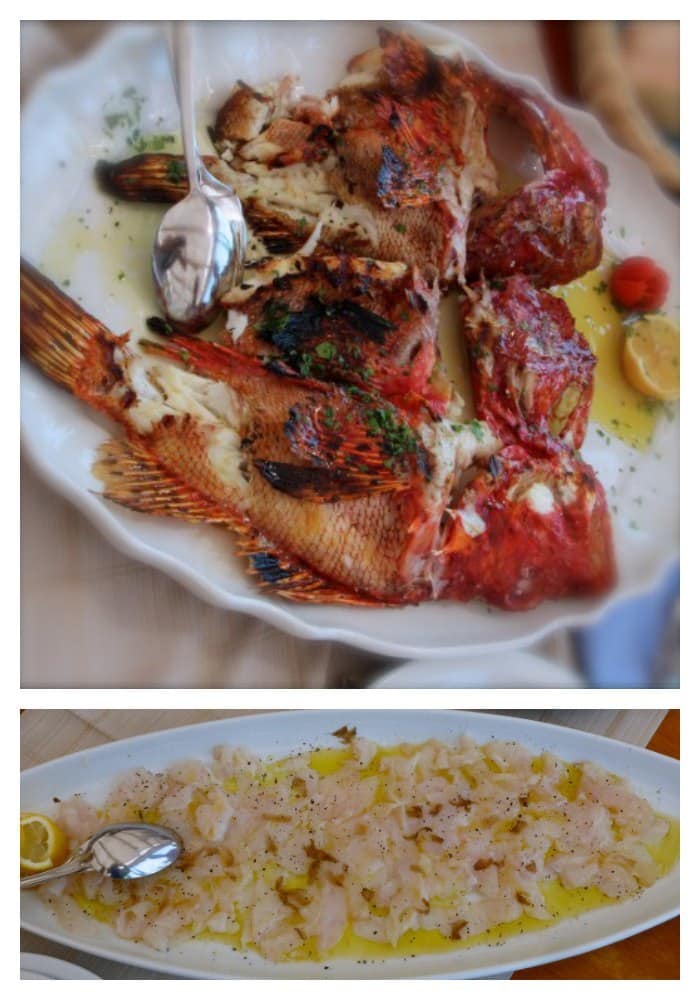 The tiny town of Ston is a foodie paradise, with fresh oysters harvested right from the sea. Try the local specialty, ćevapi, a grilled meat dish served with flatbread for something more substantial. Mali Ston is home to some of the best restaurants in Croatia, so be sure to sample the fresh seafood dishes on offer. For something truly special, head to Restaurant Konoba Peškarija, where you can dine on fresh fish while enjoying views of the Adriatic Sea.
How To Get To Mali Ston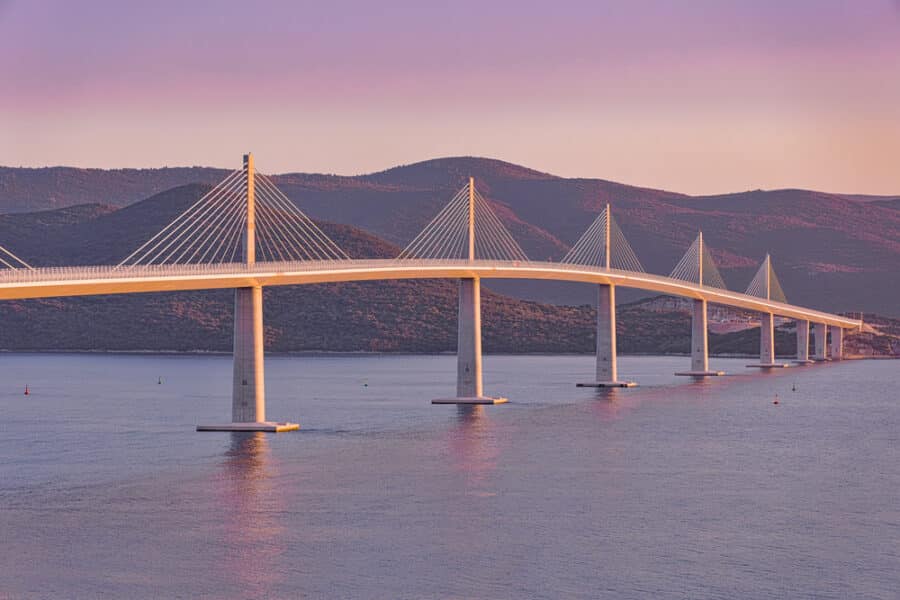 From Dubrovnik
Mali Ston is accessible by car or bus from the city of Dubrovnik. To get to Mali Ston from Dubrovnik, take the D8 highway north towards Trpanj. At the intersection with the D414, turn left and follow signs for Mali Ston. The drive takes about an hour and a half.
From Split
Split is located an hour's drive from Ston. To get to Split, you can either fly to its airport or take a ferry from one of the other coastal towns in Croatia.
The quickest route to drive to Ston from Split is via the E65 toll highway south.
By Private Transfer
A private transfer is ideal for you if you don't want to drive in Croatia or have an issue finding parking. Contact Octopus Transfers for more information if you plan to use a private transfer service to Ston.