Privacy & disclaimers →
How To Get From Istanbul Airport To Taksim
Taksim is considered the modern center of Istanbul. It's a spot that will never leave you bored and will undoubtedly leave you exhausted!
Packed with nightlife, gastronomy, shopping, and a surprising amount of history too, Taksim is a very busy, very loud, yet always charming part of the city. For many, it's the city center, but that's up for debate because, in many ways, Istanbul doesn't have an actually defined city center.
Yet, if we're thinking of the central point where many things meet and that has easy access to most other parts of the city, then yes, Taksim could be classed as the city center.
There are countless hotels and guest houses around Taksim and the larger Beyoglu area, many very reasonable in cost. For that reason, you might need to know how to get from Istanbul Airport to Taksim, so you can drop your bags off and prepare for your grand Istanbul adventure!
Istanbul Airport To Taksim By HAVIST Bus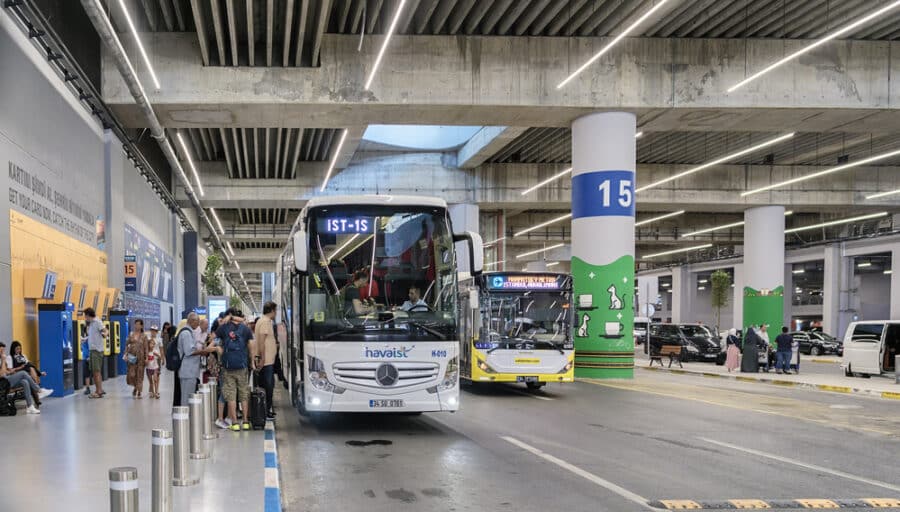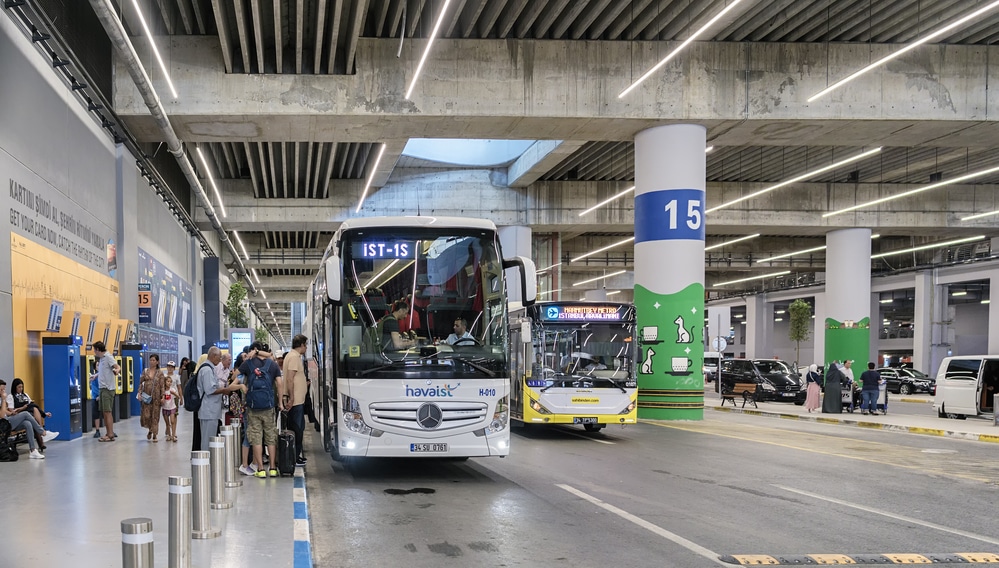 The easiest and cheapest way to get from Istanbul Airport to Taksim is by the HAVAIST bus. This is a shuttle coach service that runs all around the city in different services, and there is one that serves Levent, Besiktas, and Taksim together.
This is the HVIST-15 service, which takes around 90 minutes to get to your location. However, this can drastically depend upon traffic, and at certain times of the day, your journey may take a lot longer. Unfortunately, this is just one of the things about Istanbul you have to deal with!
Tickets are sold on a first-come, first-served basis, and be warned that this is an extremely busy service as it covers some of the main parts of the city. The bus will drop you at Taksim Square, and you can walk to wherever you're staying from there. There is also room for luggage, and the bus is comfortable, with air conditioning, WiFi, plenty of leg room, charging points, and TVs.
Daily HAVIST departure times to Taksim from the airport are:
00.20, 01.00, 01.50, 02.40, 04.40, 05.40, 07.30, 08.30, 09.30, 11.00, 12.00, 13.00, 14.00, 15.00, 16.00, 17.00, 18.00, 19.15, 20.30, 21.30, 22.30, 23.30.
Istanbul Airport To Taksim By Metro
Taksim Square has a Metro station, and so does the airport, so it's a match made in travel heaven! The Metro station at the airport is located at exit 11, and you take the M11 line to Gayrettepe station. Then, you switch to the M2 line and go straight to Taksim.
To use the Metro, you'll need an IstanbulKart, which you can get from the Metro station and top up to use the pre-paid service. You then scan your card at each Metro gate to enter.
Overall, the Metro from the airport to Taksim shouldn't take more than 40 minutes.
Istanbul Airport To Taksim By Private Transfer Or Taxi
You can take a taxi from outside the airport arrivals terminal and ask to be taken to Taksim Square. There are three types of taxis at the airport, and the most common is the yellow taxi. To Taksim from the airport, you can expect to pay around 440 liras for a journey of 40 minutes, but it can cost a lot more depending on traffic at the time.
You can also pre-book a private transfer which costs a little more than a taxi, but there are enormous benefits to pre-arranging a private transfer from the airport to your Istanbul hotel. For starters, you'll avoid the hassle and stress of trying to hail a taxi or navigate public transportation after a long flight. A private transfer lets you relax and enjoy the ride as someone else takes care of the driving.
In addition, private transfers are often more comfortable and luxurious than other transport options. You can choose to ride in style in a limousine or SUV or opt for a more budget-friendly sedan. Either way, you can sit back and enjoy the scenery as you're whisked to your destination.
Finally, by pre-booking your transfer ahead of time, you can be assured of a smooth and seamless experience. Your driver will be waiting for you at the airport when you arrive and will help with your luggage before escorting you to your vehicle. This is the perfect way to start or end your trip without any worries about getting around town.