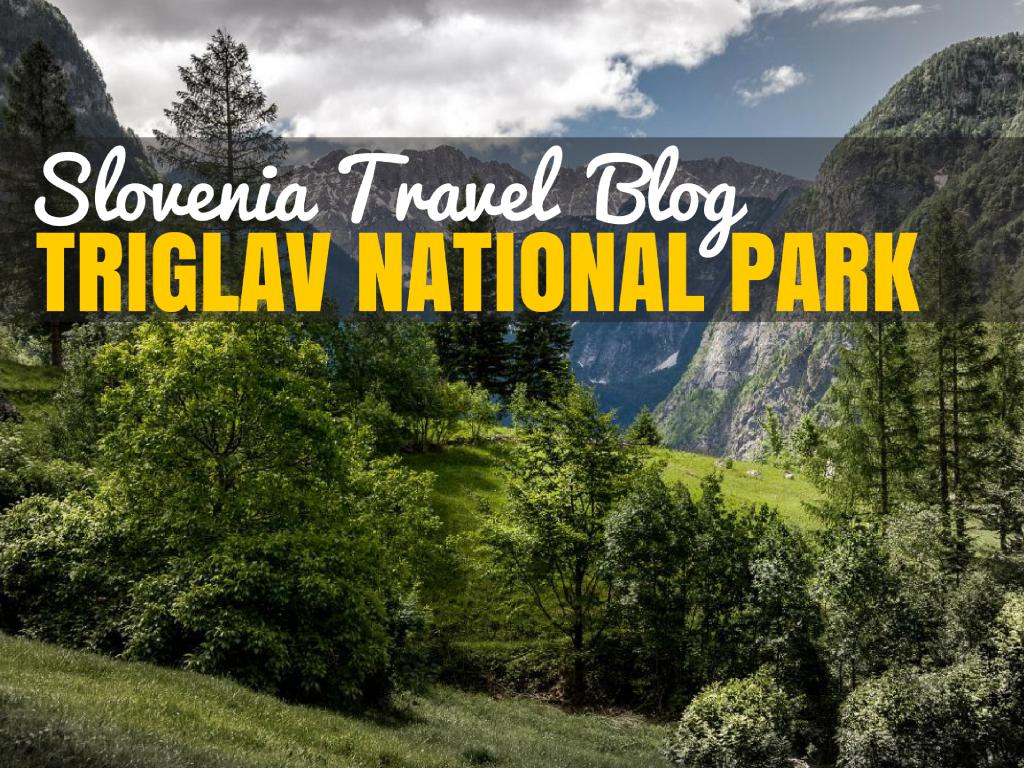 Slovenia Travel Blog: Your Guide to Triglav National Park
Regarding natural beauty, you don't have to look far in this spectacular world of ours. If you open your eyes, you'll find some of mother nature's eye candy in your town, city or state. But sometimes mother nature surprises you with special places that absolutely blow your mind. Triglav National Park in Slovenia is one of those locations.
Slovenia has one national park, although much of the country is beautiful enough to earn that status. Triglav National Park gained its name from the highest peak, Triglav. Slovenian's have a close connection with Triglav, so much so, that Triglav is on their national flag.
If you're lucky enough to be heading to Slovenia's Triglav National Park, there are countless activities and stunning sights you can't miss.
Where is Triglav National Park?
Situated in the northwest of the country, close to the borders of Italy and Austria, Triglav National Park is one of the oldest in the world and is part of the Julian Alps. The Alps span the majority of the park, with the highest peak, Mount Triglav, standing at 2864 meters high. The area has been protected since 1924 because of its natural beauty and cultural importance, limiting the amount of construction work and mass tourism in the park. The result is ideal for visitors, as natural landscapes are preserved, and attractions and activities are all set in the great outdoors. Triglav is not the only high peak in the area. Others include Mangart, Jalovec, Prisojnik and Spit, giving you a plethora of natural sights and heights to explore among mountains and glacier-formed valleys.
How to Get to Triglav National Park
Most people arrive in Slovenia via the capital, Ljubljana. Fortunately, it's a relatively short journey from Ljubljana to the Triglav National Park. The bus takes just under 2 hours to reach Triglav itself, and buses run frequently. Buses depart the airport every 15 minutes, heading to Kranj. From there, a connecting bus to Bohinkjska Bela and Triglav takes just 20 minutes. Alternatively, you could hire a car and drive yourself if you enjoy a little more freedom, with a trip running just under 2 hours depending on traffic and weather.
If you are traveling from Bled to the park, then you are in for a very short journey as the bus takes only half an hour. Catch your ride from Bled center and head to Bohinjska Bela (takes just 5 minutes) before connecting and continuing onwards for another 20 minutes to the park.
What to do in Triglav National Park
Most things in Triglav are outdoorsy, making it the perfect holiday destination for active enthusiasts. The weather doesn't tend to change dramatically in the valleys, however, if you are heading up into the mountains, be aware that mountainous areas are subject to fast changing weather. Pack accordingly and heed weather advice warnings.
Now, what wonderful outdoor activities you can enjoy in Triglav National Park?
Hiking
This is without a doubt the most popular activity in the park, and the rewards for putting on your walking boots are fantastic. The summer months are the best times to hike Triglav National Park, especially if you are not that experienced. More experienced hikers can go into the Julian Alps peaks during the winter months too. The walking trails are designed to take you through the most breath-taking scenery on offer while passing various flora, fauna, and views along the way.
Vrsic Pass
This road joins the towns of Trenta and Kranjska Gora, and the road itself is stunning to travel on, with around 50 curves! There are many walking trails that start from here, and experienced walkers will enjoy the almost vertical climbs. This is the highest pass in the country and has plenty of history, as it was built by the Russians as a military route back in 1915. Do bear in mind that because of its altitude; the pass is closed during the winter months.
Watersports
The park is home to Slovenia's largest glacial lake, Lake Bohinj. During the summer months, there are many opportunities for water-sports, such as canoeing, sailing, fishing, rafting, swimming, etc. During the winter months, the lake freezes over and the sheer sight of it is extremely magical.
Check Out The Waterfalls
Some of the most impressive waterfalls in Slovenia are in the Triglav National Park, with Savica and Pericnik being two of the best. There are viewing platforms at both, and during the winter months, when the waterfalls freeze over, you can hire a guide and go ice climbing – something different and certainly thrilling!
Radovna River Gorge
In Blejski Vitgar you will find a seriously impressive sight. The gorge is rocky, deep, packed with green vegetation, and stunningly beautiful. Canoeing, walking, hiking, climbing, and general nature treks are all possible here. This is one of the biggest attractions in the whole park. Keep in mind, during the summer months it can get a little crowded.
Walk on Devil's Bridge
Tomlin Gorge is home to a huge bridge which passes over a massive gorge drop to the ground. Suspended between two mountain walls, with green vegetation on either side of the rocks, you are literally hanging in mid-air – that alone is a jaw dropping experience!
Adrenaline on The Soca River
Rafting and hydrospeeding are two hugely popular sports on the striking Soca River. You can also canoe here, especially on the calmer parts of the river, and you can see to the bottom of the river, such is the clarity of the water.
Mount Triglav
This is the highest mountain in the country and is a fantastic place to hike and climb. Legend says that you can only be considered a true Slovenian if you have climbed the mountain, and there are four routes to take you to the top for fantastic views. During the summer months, Mount Triglav can get somewhat busy with people wanting to conquer the mountain. Arrive early to get ahead of the game.
Trenta Valley
This historic valley was previously an iron mining town with the last mine closed in 1778. The source of the emerald green river Soca is here, and there is a 20km walking trail which will take you to Bovec.
Seven Lakes Valley
This pretty alpine valley is around 8km long and is a fantastic place for hiking and nature walking. Despite its name, there are actually ten lakes in the valley. The hiking trail in this region takes around 3 or 4 hours before you reach the first of the lakes, from the starting point at Savica waterfalls.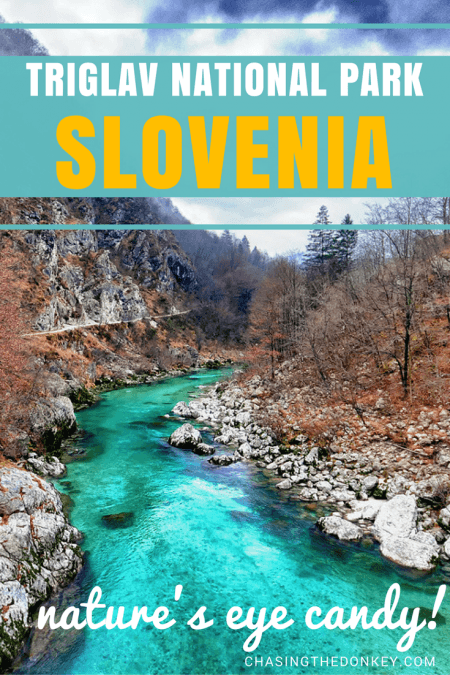 Where to Stay in Triglav National Park
Throughout the park you will find plentiful lodges to accommodate your adventure seeking, making it possible to stay in the park for easy exploration. To assist you in finding the perfect home base, here are six of the best accommodation in Triglav National Park:
Apartment House Jager
This self-catered apartment building is fantastic for those looking for a homey base during their stay. The outside of the hotel looks like an authentic ski lodge, with modern décor and equipment inside. There are 14 apartments which are all non-smoking, with fully equipped kitchens and rollaway beds for extra visitors. The backdrop of the mountains is picturesque making this hotel not only a comfortable but also a beautiful base for your Triglav expeditions.
House Neza
This is a small hotel of five apartments, but the luxury is amped up by the spa tubs, sauna, and massage facilities. Never noisy or busy, House Neza is great for those who want a quiet stay, with fully equipped kitchens for meals and evenings in and modern, minimalistic décor. Outside you will find a beautiful garden area with BBQ facilities.
Apartments Vitranc
If you want a good base for skiing in the winter months, apartments Viranc is a great choice, with ski in and out access and plentiful storage for your equipment. There are 34 apartments, and the whole place looks like a large house, with comfortable and spacious rooms to chill out in at night along with fully equipped kitchens.
Spik Alpine Wellness Resort
This is a very modern resort set in total lush greenery at the foot of the imposing alps. There are 58 rooms on offer, an on-site restaurant and bar, a spa and a tennis court. This is a good choice for families, as there is a children's pool, club, and playground. When looking for a great value for the price, Spik Alpine Wellness Resort fits the bill!
Hotel & Villa STARE at Lake Bohinj
For total peace and tranquillity, this is the place to go. Set in the woods, there are ten guestrooms available, so it is never busy or crowded. The on-site restaurant and bar are fantastic for evenings in, and there are facilities for children too, with a waterslide and childcare available. The garden terrace is also ideal for summer evenings.
Hotel Kotnik
Budget breaks are possible in this part of the country, despite its popularity, and Hotel Kotnik is ideal for keeping costs down. This accommodation features 15 rooms, as well great entertainment options such as an arcade, game room and a TV in a common area.
Now that you know where to stay and what to do, Triglav National Park is only a ticket away!
More Slovenia Travel Blog Posts: