Privacy & disclaimers →
Top Beautiful Balkan Lakes To Explore
Spending time in nature is one of the best ways to occupy your time. Whether you love hiking, watersports, swimming, or simply enjoying peace and quiet, the Balkans has some of the most stunningly beautiful lakes you'll ever set your eyes on. Far more affordable than the popular lakes in Italy, Austria, or Switzerland, you'll experience glass-like waters that offer countless opportunities for relaxation and enjoyment.
But, which one to visit?
Let's check out some of the best lakes in the Balkans.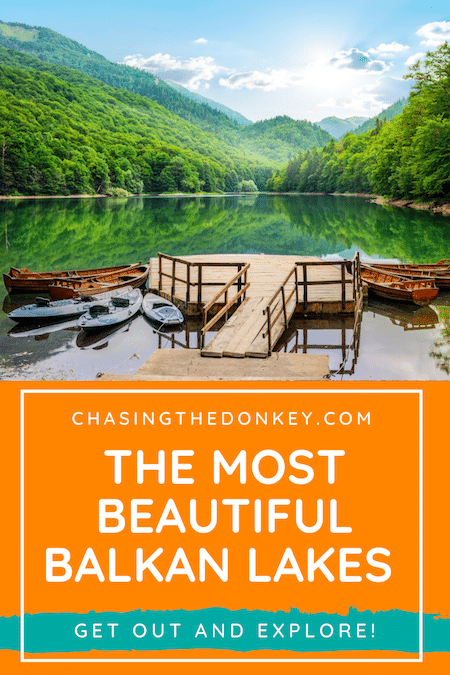 Lake Bled In Slovenia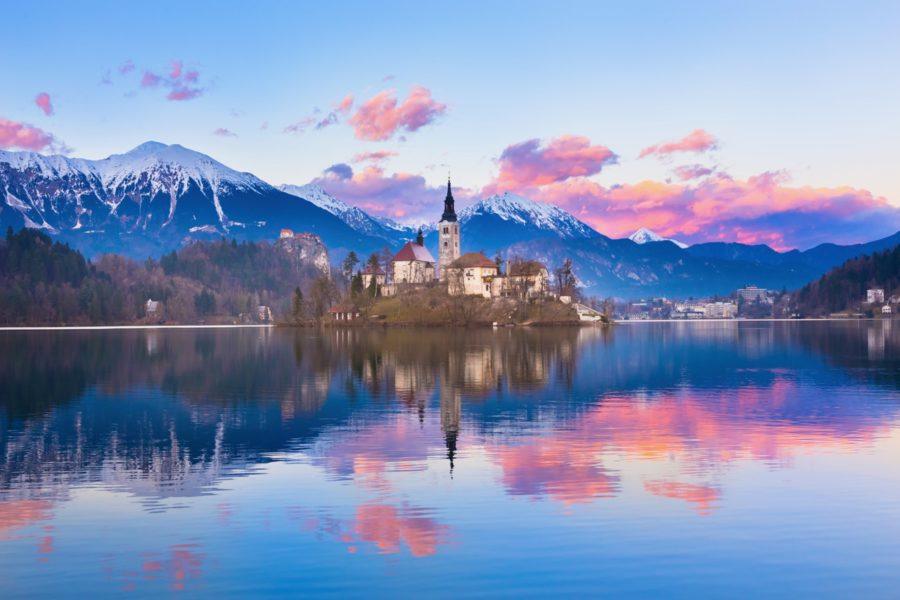 Of course, this is the most famous of all the lakes in the Balkans and with good reason. It's enormous; it's scenic; it's downright beautiful. Lake Bled is also very easy to reach and navigate your way around. Some of the area does have uneven ground, so make sure you pack comfortable and sturdy shoes, but the views are more than worth it. Be sure to check out the waterfalls, too – they're genuinely Insta-worthy.
PLAN AHEAD TO GET THE BEST DEALS
Lake Bohinj In Slovenia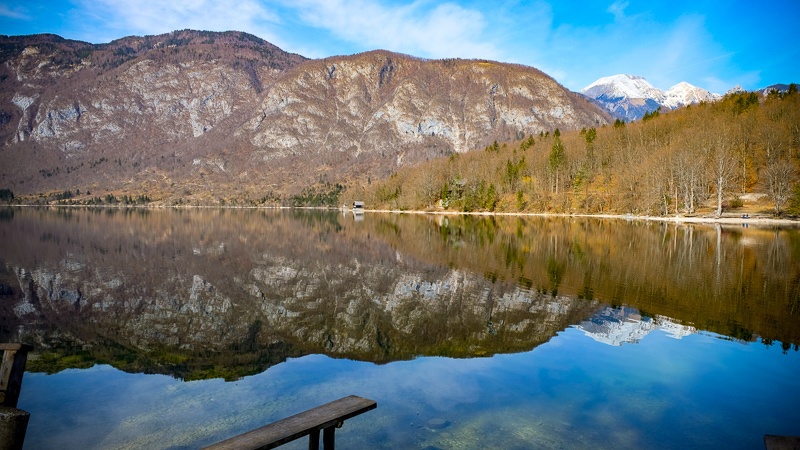 If you're visiting Lake Bled, be sure to continue on for another half an hour and check out Lake Bohinj – it makes for a perfect day trip from Lake Bled. This lake may be slightly smaller, but it's one of the most natural and beautiful spots you'll ever see. You can also enjoy walking, hiking, and cycling in the area before stopping at one of the small restaurants for refreshments along the way.
Lake Leginat In Kosovo
In the west of Kosovo, not far from the border with Montenegro, you will find the beautiful Lake Leginat. With pine trees surrounding huge, soaring mountains, this is a high-altitude lake, and it's got serious Instagram potential. You'll also find plenty of wildlife around here, too and some great hiking trails.
Crno Jezero In Montenegro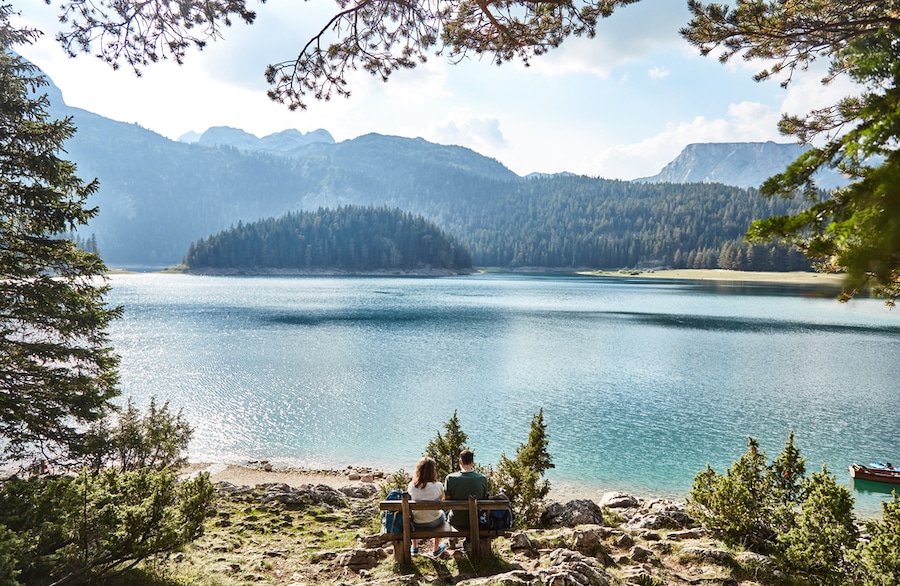 Crno Jezero is a glacial lake, and the vibrant blue color will make your jaw drop. Located in the beautiful Durmitor National Park, this is a very popular spot to visit during the summer months but equally as beautiful in the winter. An excellent area for scenic hiking, you'll also spot countless species of wildlife during your time.
Lake Ohrid In North Macedonia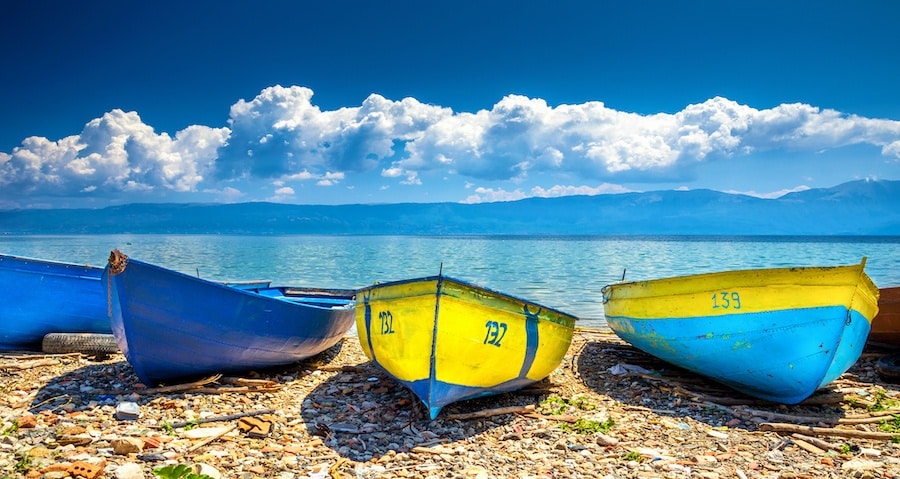 Running between Albania and North Macedonia, Lake Ohrid is a must-visit spot no matter what time of year. During the summer, it's a hotspot for watersports, with plenty of scenic dining nearby. During the winter, the scenery will genuinely take your breath away, and there are many walking trails to enjoy too.
Lake Koman In Albania
Lake Koman isn't actually a natural lake but an artificial one. Despite that, it's been around for a good few decades, and it's gorgeous. You can also take a boat to the lake's caves and check out the natural elements inside.
Lake Skadar In Albania And Montenegro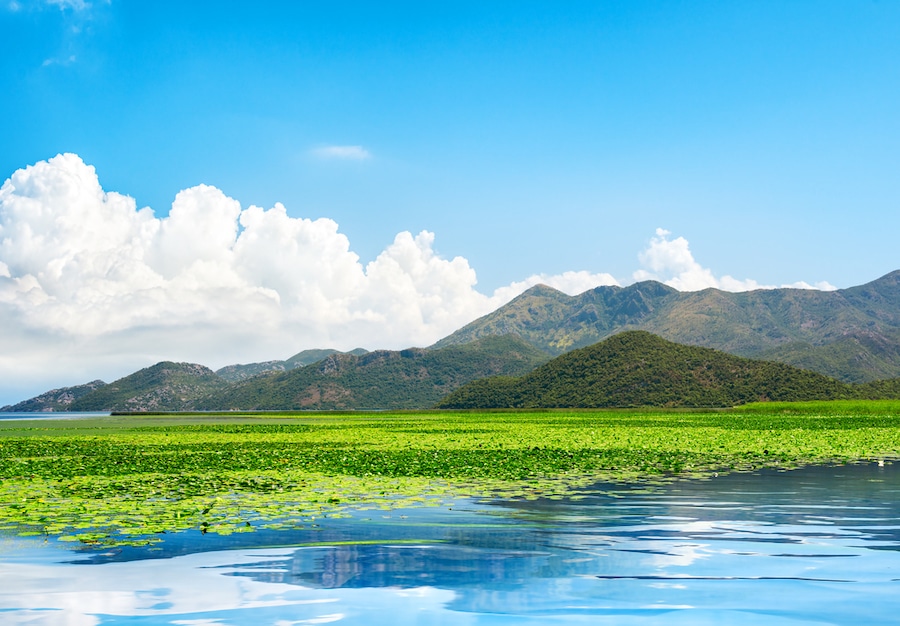 This is another lake that straddles two countries, and it's a very rustic and away from it all spot to enjoy. It's the largest lake in this part of Europe, and if you adore nature, you're going to love this area. Packed with plenty of wildlife, flora, and fauna to check out, it's an off-the-beaten-track destination that will never leave you wanting more. With soaring mountains and glassy waters, you'll feel as relaxed as it's possible to feel here.
Plitvice Lakes In Croatia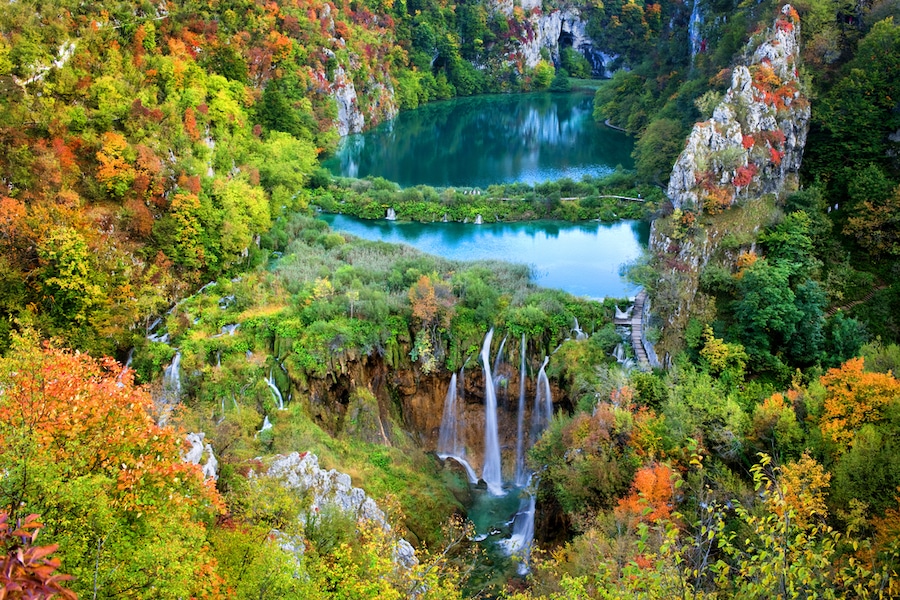 Without a doubt, Plitvice Lakes is a must-visit spot. It's also one of the most visited areas in the whole of Croatia, with a UNESCO World Heritage label. You can check out all manner of different wildlife species and plenty of birds that you'll probably not find anywhere else. The lakes comprise of 16 large lakes, and there are waterfalls throughout the park, linking the lakes together.
Popovo Lake In Bulgaria
Located in Pirin National Park, you can easily hike to Popovo Lake and enjoy the natural atmosphere as you go. It's one of 11 different lakes, but it's the largest by a long way. With huge mountains surrounding it, the lake reflects the view, and it's not far from a ski resort in Bankso.
Zaovine Lake In Serbia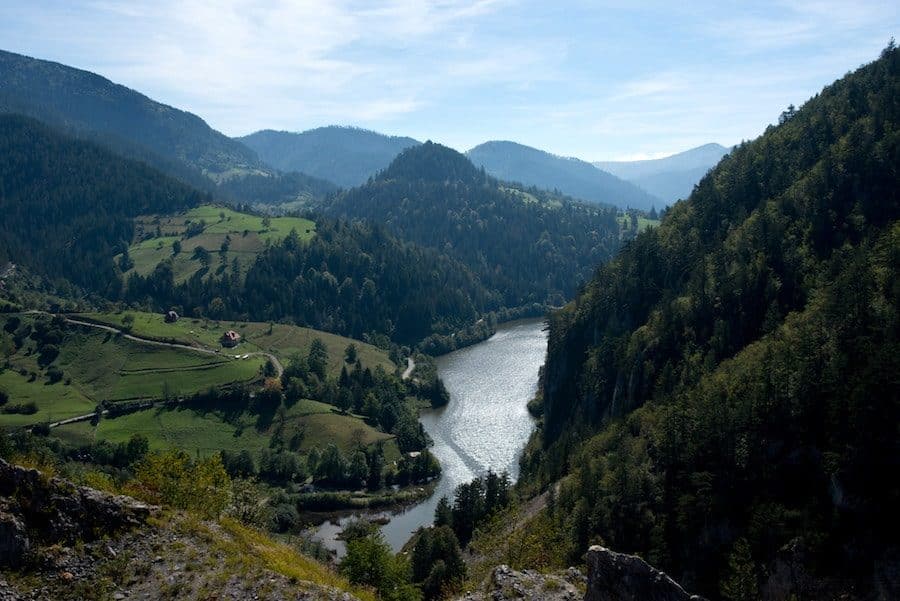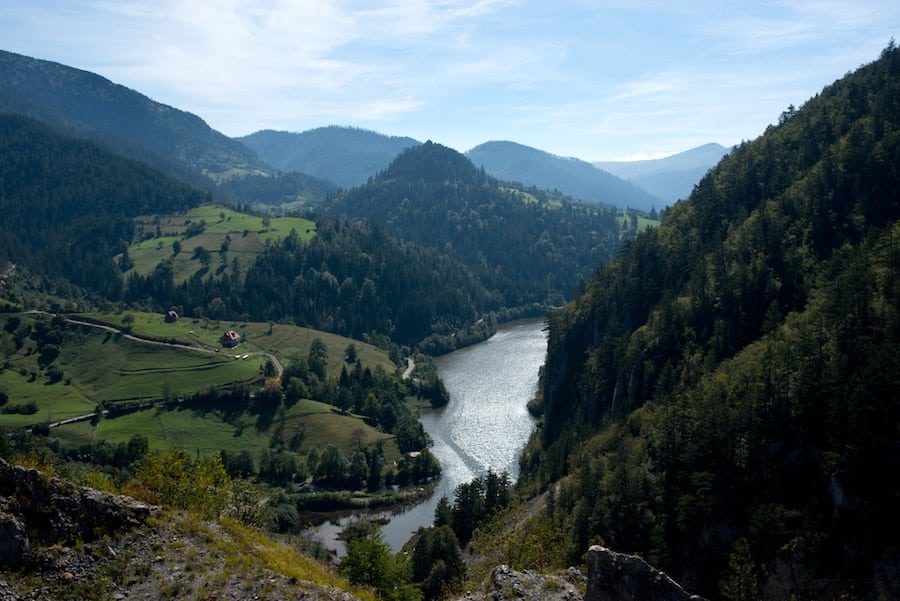 Located in Tara National Park, Zaovine Lake is like something out of a dream. With huge mountains and plenty of opportunities for walking, watersports, sunbathing, swimming, and nature watching, you can also fish here. There are many accommodation options in the park, and it's a great place to spend a few nights in the wilderness.
Lake Biograd In Montenegro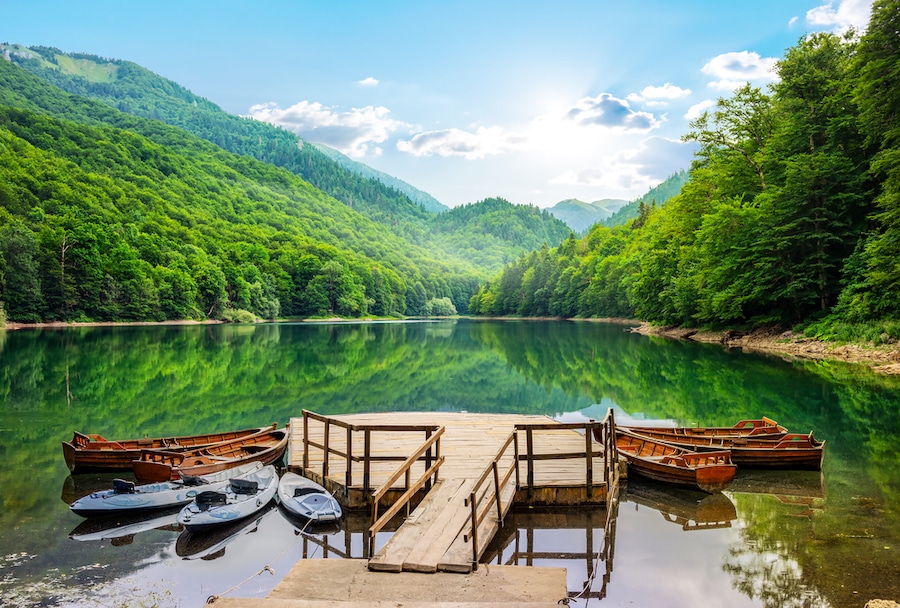 Located in Biogradska Gora National Park, Lake Biograd is large and picturesque. This is another relatively high-altitude choice, and it's packed with hiking trails around it. Biogradska Gora National Park is a must-visit spot for anyone who adores nature, wildlife and wants to get away from the hustle and bustle of everyday life.
Trnovacko Lake In Montenegro
A small but perfectly formed lake, Trnovacko Lake is a high altitude, stunning spot to visit. During the winter months, the lake completely freezes over, but there are countless walking and wildlife spotting opportunities during the summer. If you see the lake from overhead, you'll also see that it's heart-shaped and reflects the mountains that soar high around it.
Mavrovo Lake In North Macedonia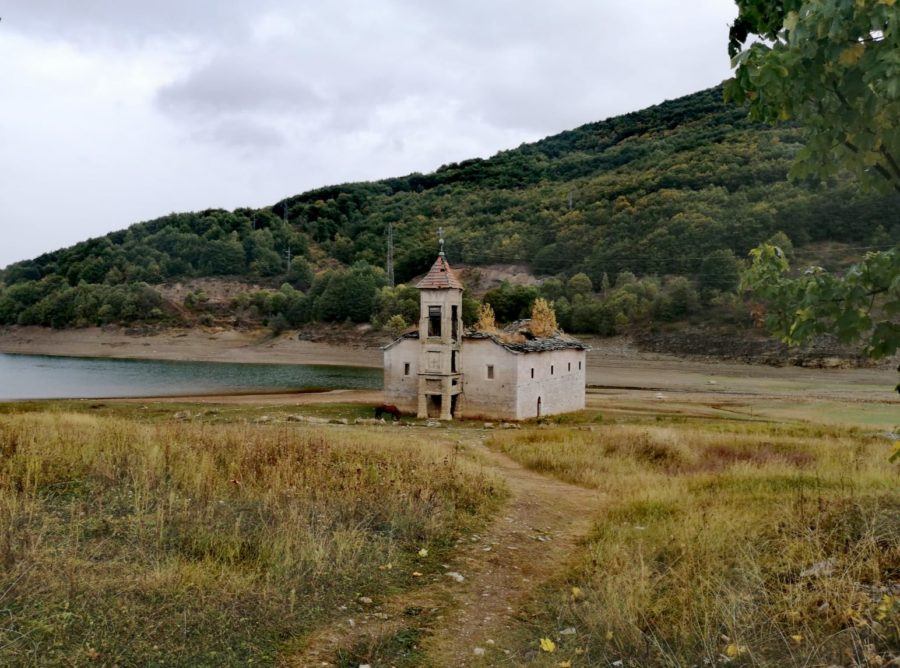 Packed with roaring waterfalls and deliciously scented pine forests, Mavrovo Lake is a beautiful spot between Skopje and Ohrid in North Macedonia. It's an artificial lake, but that shouldn't put you off as it's a delightful area to visit. It's great for walking and hiking, with plenty of camping spots available too.
The lake's claim to fame is also the submerged Church of St Nicholas, which was covered in water in 1957 as the water systems were created on the nearby fields. As the water recedes, you can catch a rare glimpse of the church.
Rama Lake In Bosnia & Herzegovina
Bosnia & Herzegovina is home to countless small lakes, but Rama Lake is one of the most beautiful. Ideal for watersports lovers during the summer months, you can also enjoy hiking and mountain biking too. This is another artificial lake, but there are small beaches around the water's edge perfect for the summer sun.
Seven Rila Lakes In Bulgaria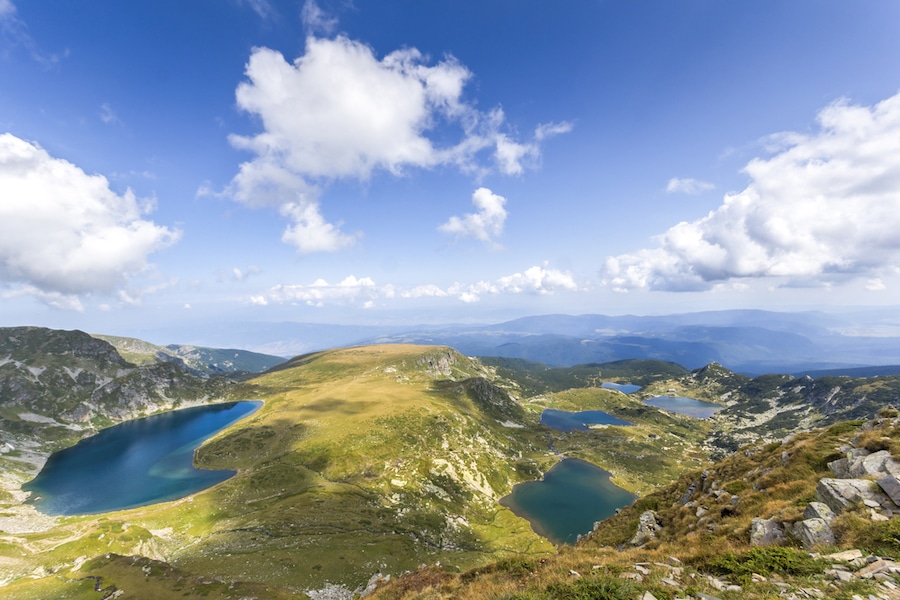 As the name suggests, this is a group of seven super-popular lakes with locals and tourists alike. You need to park a distance away and walk towards the lakes, high in altitude and a little challenging to reach. Despite that, it's more than worth the effort. The highest of all the lakes is called The Tear because the water is so clear. The Lower Lake is the easiest to reach because, as the name suggests, it's at the lowest altitude of all seven lakes.
Lake Bovilla In Albania
Blinding turquoise in color, Lake Bovilla is just a short distance away from Tirana and a great spot to visit. You cannot swim in this lake as this is where most of the city's drinking water comes from, but it's a beautiful spot to enjoy. The surrounding mountains make for good hiking opportunities, and it's an excellent get-away-from-it-all option if you're visiting bustling Tirana for a few days.
Which of these beautiful Balkan lakes will you visit first?