How To Get From Ljubljana To Lake Bled, Slovenia
If you're lucky enough to be heading to the charming capital of Slovenia, Ljubljana, it's definitely a good idea to head out and see a bit more of the country if you have the time. Using Ljubljana as a base, you can venture out and see more of this beautiful land, and thanks to a very high-quality road network, seeing more is easier than you might think.
One very popular day trip is Ljubljana to Lake Bled.
Of course, Ljubljana itself is pretty epic on its own. Not only can you explore the charming Old Town, but you're never going to be short of company here either, thanks to the millions of visitors who head here every year.
You'll get to see beautiful architecture, history, nature, and the winding river, which reminds you of a simple time. However, you're not missing out on the modern side of life here, as there are countless top-quality restaurants, shopping opportunities, cafes, bars, and epic nightlife.
If you do want to head out further, Lake Bled is a must-do.
Located in the Julian Alps, in the northwest of the country, Lake Bled and the town of Bled itself are ideal for another take on this stunning country. Also, you'll get to check out the jaw-dropping scenery en-route.
At just 32 miles away, Lake Bled is famous for the huge castle that sits looking over the lake and the central island, which is home to an old church. Put simply; you'll seriously amp up your Insta following with snaps of this place!
If you can, try staying for a night or two, as you'll get to further explore the natural beauty around the area; however, if you can only head there for a day, the journey is thankfully relatively easy.
Let's explore how to get to Lake Bled from Ljubljana with ease.
TRAVEL COMPANIES WE USE AND TRUST
Ljubljana To Bled Map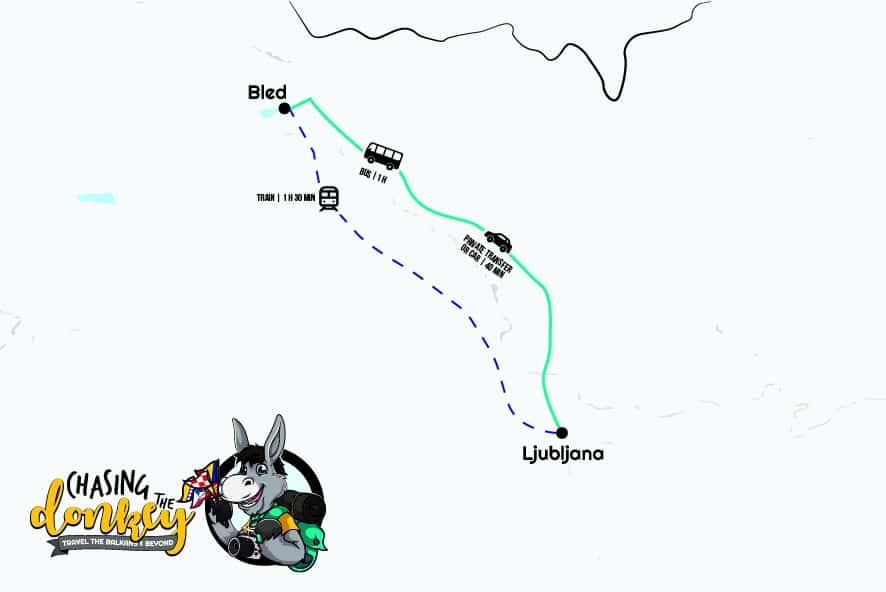 Traveling by Bus From Ljubljana To Lake Bled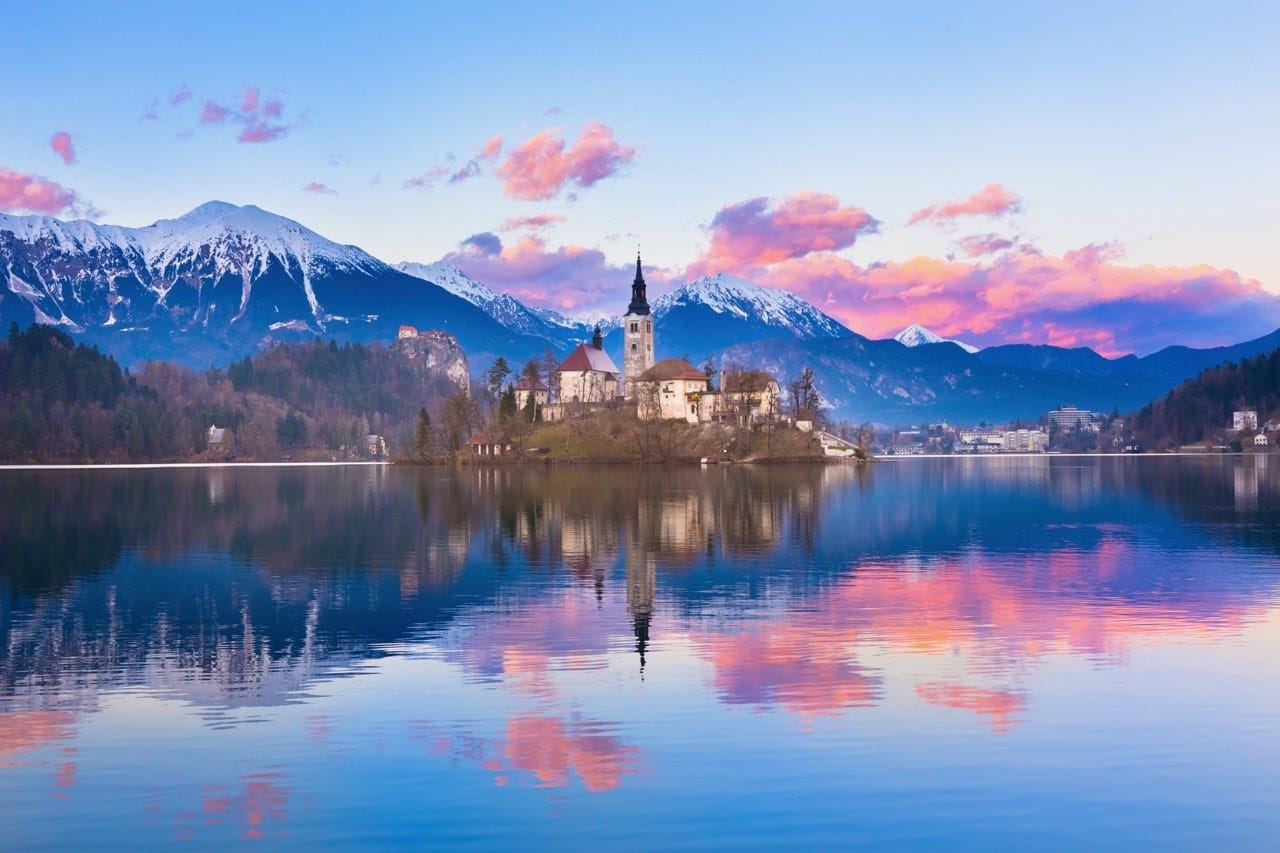 When you travel between Ljubljana and Lake Bled by bus, you're best placed to check out the beautiful scenery en route. The bus also goes direct, which means you're not going to be spending unnecessary time traveling when you could be enjoying the fresh air.
Because Lake Bled is such a popular spot, buses leave Ljubljana hourly, every day of the year. Between 6 am and 9.45 pm, you'll be able to find a direct bus between the two destinations, and the price is pretty competitive, too, so you're not going to be spending a considerable amount of cash either.
Simply head to the bus station to board the bus, located directly in front of the city's train station.
Several bus companies offer tickets for this route, so it's merely a case of shopping around and finding the best for you. Arriva is the most popular option, and the buses are well equipped with air conditioning and free wifi.
You can purchase tickets on the day during the offseason, but it's best to book ahead of time during the summer months, as you may struggle to find a seat on the earlier buses during the day. You can book your tickets from the train station directly, or you can head online and reserve your seat.
Traveling By Train To Ljubljana From Lake Bled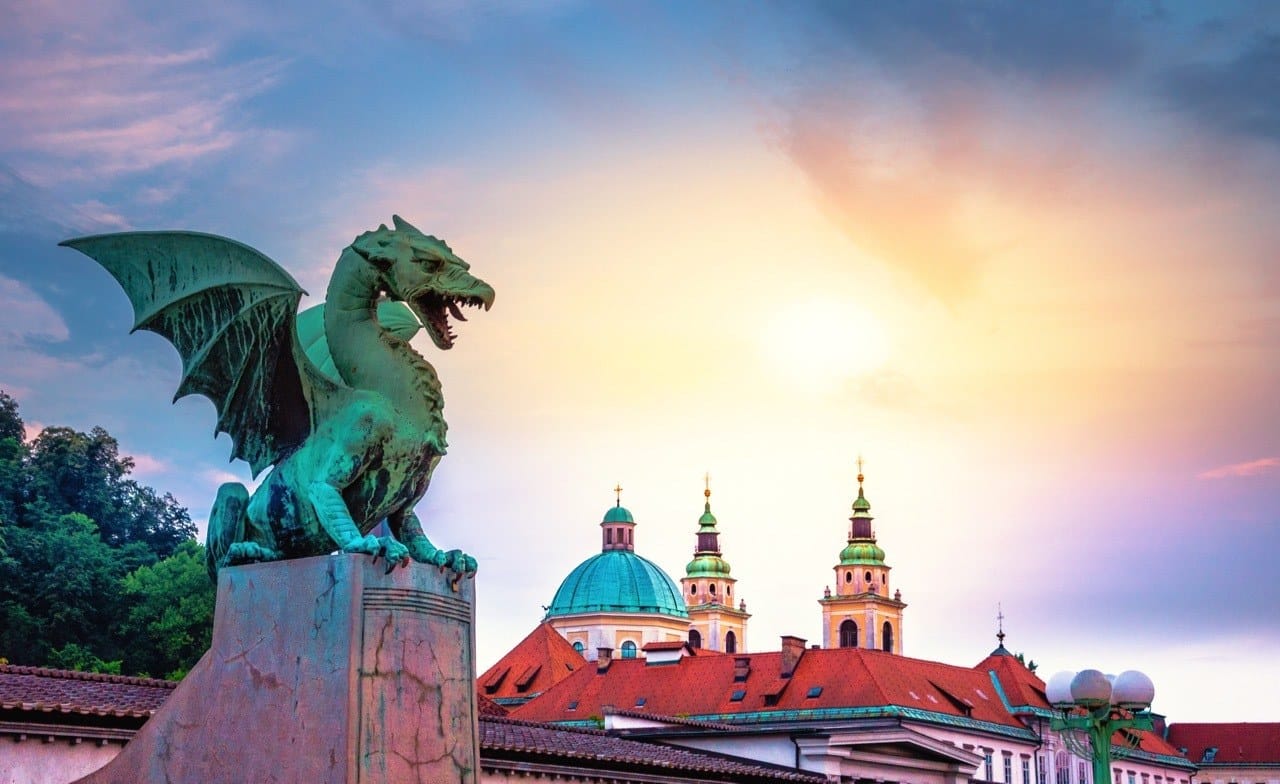 If you want an even better opportunity to check out the scenery, the winding train line between Ljubljana and Bled is a good choice. You'll make your way through the stunning forest scenery, and it's actually a little faster than choosing the bus, thanks to zero chance of traffic!
The only issue with taking the train is that you will need to make your way to Lake Bled from the town of Bled, as the train doesn't go any further than the town center. Thankfully this isn't too much of an issue, as you can find a bus or taxi from the town center and the cost will be low.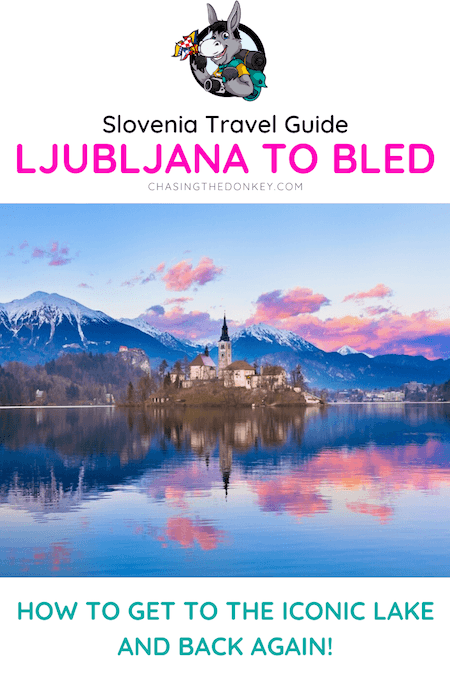 There are regular speed and high-speed train options to choose from, and the high-speed option is a little more expensive, at around 10 Euros one way. Trains in Slovenia are immaculate and comfortable, and they begin to run from about 5 am every day. This is ideal if you want to get to Lake Bled a little earlier and have the full day ahead of you.
The railway station is located in the center of Ljubljana, where you can buy tickets directly, and you can check train times online beforehand.
Traveling By Car To Lake Bled Frim Ljubljana
If you want a true adventure and to go on your own steam, you can hire a car and drive instead. The roads between the capital and Lake Bled are perfect, and you will need to take the E61 highway most of the way. En route, you can check out small towns and villages too.
Of course, if you choose to drive yourself, you're going to get there faster than any other form of transport, and on average, the journey will take you around 35 minutes, however during peak season, you might run into a little traffic at certain times of the day.
Car hire opportunities from Ljubljana are plentiful, and you can hire a regular car for around 20 Euros per day, depending upon your needs.
So how will you get to lake bled from Ljubljana?
More Slovenia Travel Blog Posts